';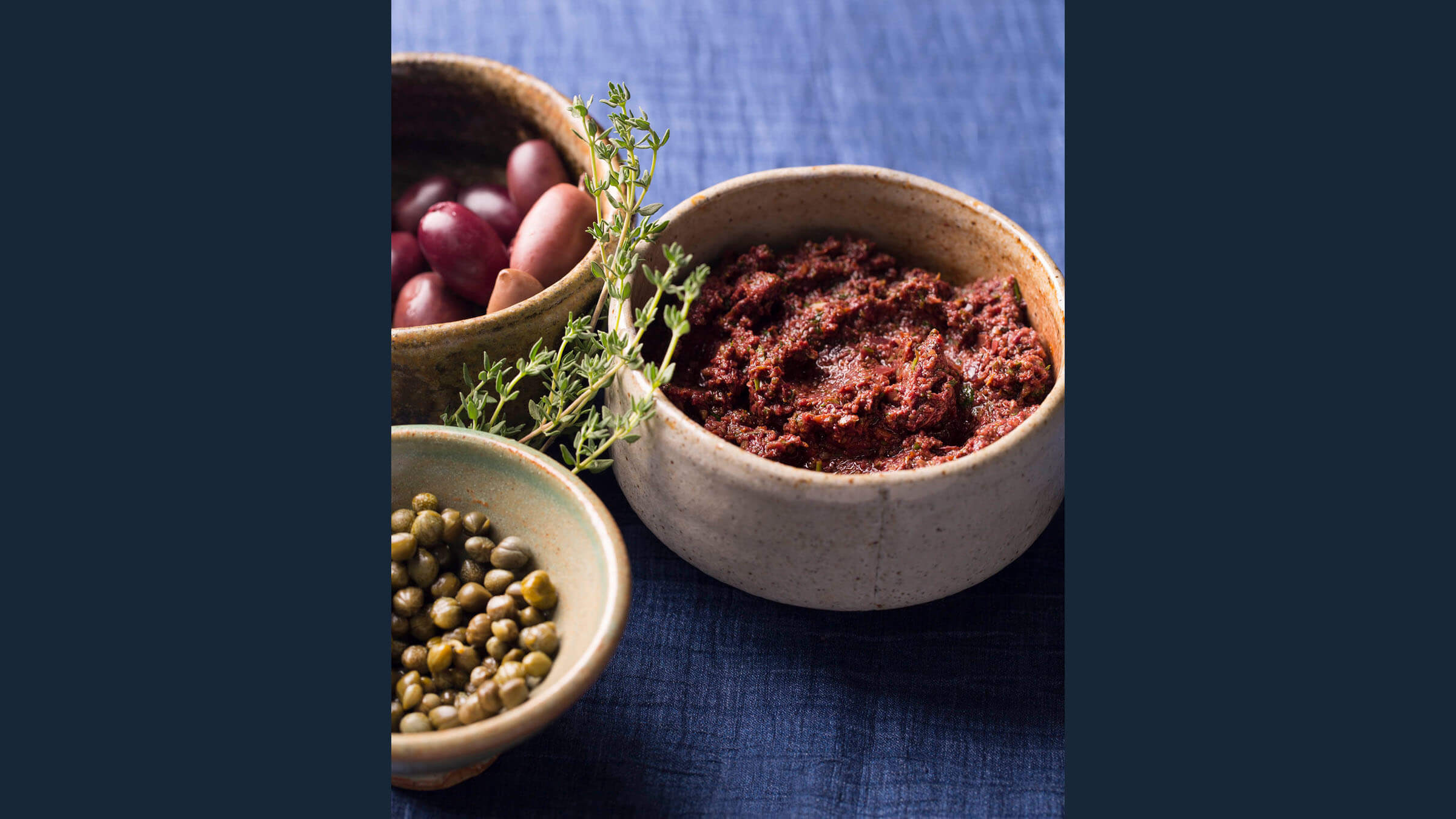 ;
Toss this pesto with chickpeas, cannellini beans, or roasted eggplant and serve with grilled chicken thighs for a Mediterranean-flavoured dinner. It also makes a good topping for burgers, flat iron steaks, or filet mignons, and I like to spread it on grilled naan or bake it on pizza dough. – Olwen Woodier
Olive, Thyme and Parsley Pesto
Makes about 2 cups

Ingredients:
1½ cups pitted Kalamata olives
¾ cup parsley leaves
¼ cup capers, drained and rinsed (if packed in salt)
¼ cup dried tomatoes in oil
3 large cloves garlic
2–4 tablespoons thyme leaves
½ teaspoon hot paprika or freshly ground black pepper
1 teaspoon grated lemon zest
1 tablespoon lemon juice
¼–1/3 cup olive oil
Sea salt (optional; olives and capers may be salty)
1 tablespoon honey (optional)
Method:
Place all the ingredients in a mini food processor and process until nearly
smooth or to desired consistency.
Excerpted from The Pesto Cookbook: 116 Recipes for Creative Herb Combinations and Dishes Bursting with Flavor; © by Olwen Woodier, photography © by Lara Ferroni. Used with permission from Storey Publishing.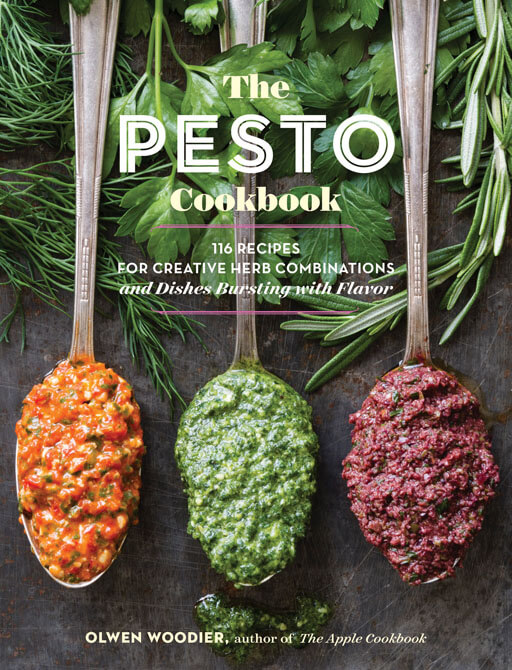 About The Pesto Cookbook
The classic pesto mixture of basil, garlic, olive oil, nuts, and Parmesan cheese is a popular favourite, but why stop at basil? In The Pesto Cookbook, Olwen Woodier unlocks the full potential of pesto by introducing into the mix other herbs, including rosemary, mint, parsley, thyme, tarragon, and cilantro. This collection of recipes for fresh pestos, pastes, and purées takes inspiration from cultures beyond Italy, with international delights such as Moroccan Chermoula, Brazilian Tempero Purée, and Peanut-Cilantro Pesto. In addition to 49 pesto recipes, 67 creative recipes for cooking with pesto show off how versatile these simple sauces can be.