';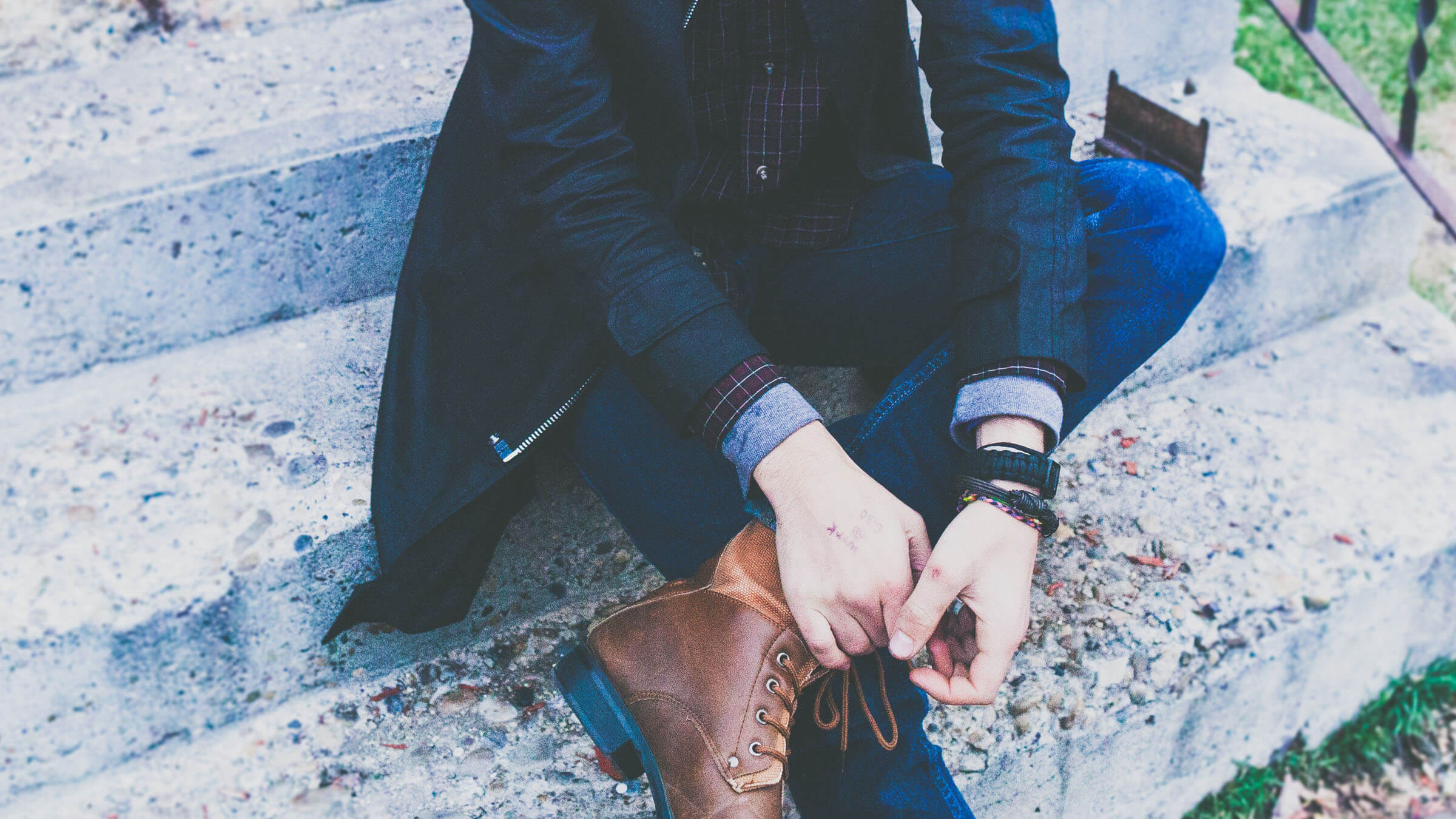 ;
The days of boring office drone suits are – thankfully – over.
Today, office dress codes in many industries have become more flexible, giving way to more casual looks for both men and women. Perhaps it's due to start-up company cultures that reflect values like individuality, creativity and openness in their relaxed dress codes. Or maybe it's because employees nowadays are often required to move through different contexts throughout the day – from brunch with a client, to an afternoon office meeting and then drinks with colleagues after work – and need versatility in their work wardrobe.
We can all agree that this is a paradigm shift for the better, but it does present new obstacles for anyone who's not sure how to balance professionalism with style. We've got tips to help you rock the new business casual with confidence, and begin the new year looking like a true professional.
Professional Considerations
The first step to building a versatile look that highlights your skills as a professional is to consider the unique (and often unwritten) standards of your industry, as well as the company culture in which you work and your position – a junior editor at an advertising agency will have a different expectations than a partner in a reputable law firm. Sectors such as finance and law will generally demand rather traditional, straight-laced looks, like a suit and tie for men, and tailored dresses and trousers/blouses for women. On the contrary, more creative sectors like the media, advertising and tech may lean towards a more casual dress code, often even allowing jeans.
"Everyone should take 5 things into consideration: their position, age, height, shape and the climate where they work," explains image consultant and personal shopper Alice Gaviria. "It's essential to take this into account when you're dressing each day – it's not necessarily about what we're wearing, but about how we wear it, and what we are communicating via our clothes."
Office Style Essentials
There's really no such thing as looking too professional (dress for the job you want, right?), so regardless of what your position is, there are certain items you should have in your closet at all times.
A white dress shirt or blouse is the supreme garment. Men should go for a simple collared button-down shirt; if you're a member of the short-neck tribe, go for an Italian collar. Women can choose blouses with some appliqué accents like pearls, but don't overdo it.
Another "must" is a good pair of well-fitting black trousers, which can take anyone, man or woman, from a day at the office to an after-work event. A nice tailored blazer and a high-quality coat are essential for both men's and women's wardrobes.
As for accessories, every woman should have a sophisticated handbag made from good material and in a single tone, while a suitable watch completes the professional look for men. Finally, another important element when constructing an assertive image is a good scent – a perfume or cologne that smells fresh and does not overwhelm. It may not be seen, but it does say a lot about you.
Even with a closet full of work-appropriate options, however, you're sure to encounter the age-old question when you wake up every morning: "What should I wear today?".
"When it comes to putting your look together on a weekday, time is paramount," says Gaviria. "It's important not to improvise, but rather to assemble your outfit the previous day if possible. Having a full-length mirror is also essential, to check for any wardrobe malfunctions before you leave for work. And of course, knowing how to combine neutral colours with stronger tones is also important."
From The Catwalk To The Cubicle
With rigid protocols changing, we're able to reinterpret the drab work wardrobe and use the newfound freedom to inject a bit more style – even mixing in some of the latest fashion trends to create a look that's both professional and trendy.
"A current trend that we can adapt for the office is 'logomania', visibly wearing certain recognisable brand logos. It's a way people are showing their affinity for certain fashion brands, and we've seen it in collections like Carolina Herrera and Chanel," Gaviria says. "Another strong trend that we can take to work is floral prints, which look sophisticated on jackets and trousers. 'Lingerie dresses' are also a strong trend, with romantic silhouettes and elements of lace – though be careful not to show too much skin at the office. Combine any of these trends with basic garments in neutral tones."
Although heels have always been synonymous with elegance in female attire, next season this type of footwear will step aside and give way to flat soles and more comfortable shoes. According to Gaviria, they come in a lot of different styles and materials, from suede textures to appliqués and bows, that we can easily use to enhance our office looks.
"In 2018 we saw many details on trousers, like ribbons and side stripes, that highlighted these garments. This year the protagonists for both jackets and trousers will be pockets" Gaviria adds.
As for the colour palette, primary colours are the undisputed kings. From intense reds to bright yellows and bold blues, these hues will lend a pop of colour to your look without over-saturating it. Wear them in the office with full suits, bright blouses or accessories that accentuate the colour. And don't forget the essentials for working women, such as a check print blazer and a pleated midi skirt, which will be your best allies for looking flawless at the office this year.