';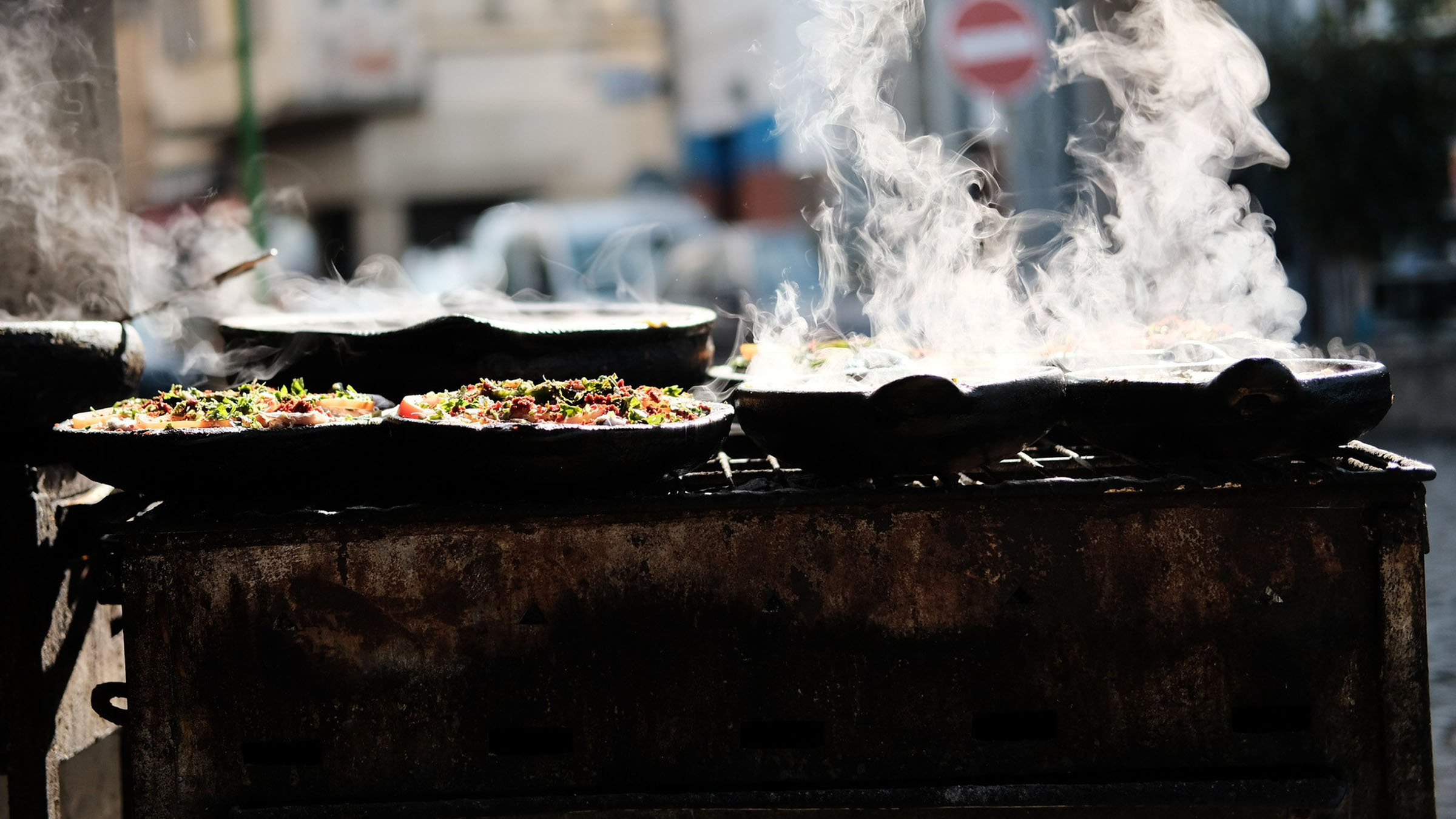 Foodies flock to Mexico City in droves each year, looking to sample the bounty of flavours and textures that is Mexican cuisine. And it makes sense. Where better to taste a country's gastronomy than in its bustling capital?
We can think of a close second.
If any other part of the country is known for its vast and varied cuisine, it is Oaxaca. Pronounced "Wa-ha-ca" and located in the southeastern corner of Mexico, this incredibly colourful and traditional place is home to colossal array of delicious, regional and distinct dishes, from tlayudas to tamales, tetelas to memelas, as well as traditional beverages like pulque, tejate, pozol and so many more.
Holy Mole!
Oaxaca takes its name from the Nahuatl word "Huaxyacac", referring to "the place where the guaje tree is found". It is also known as the land of the seven moles – that world-famous sauce, rich with chiles, seeds and nuts, normally served alongside chicken or pork. There are more than 100 versions of mole in the region, most of them made with locally sourced ingredients, with the seven most iconic variations being amarillo, chichilo, coloradito, negro, manchamanteles, rojo and verde.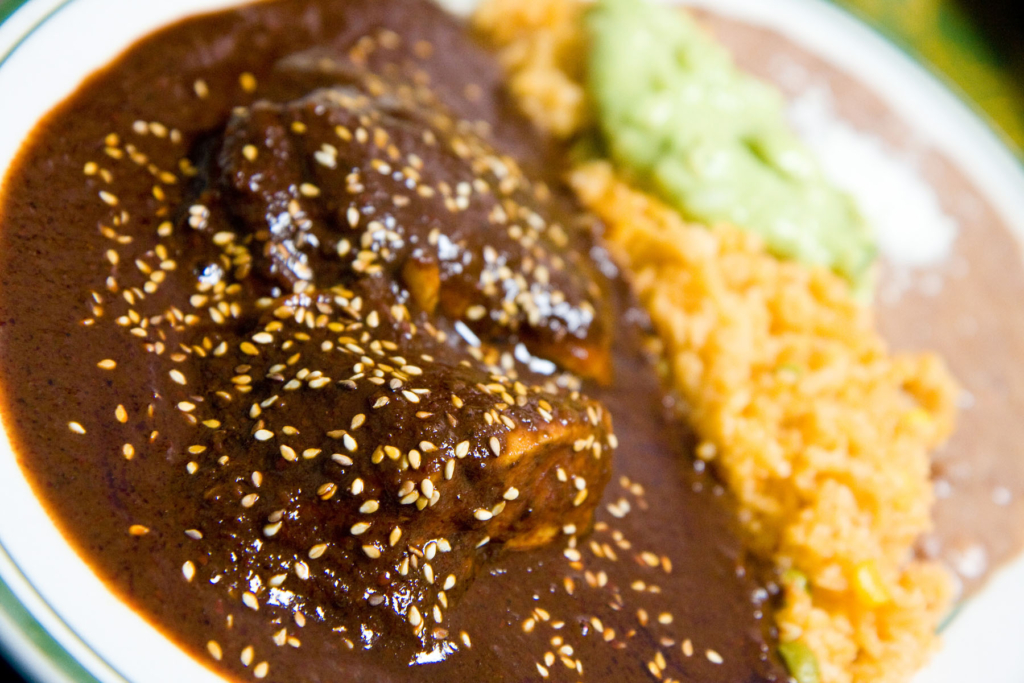 [Photo: Garrett Ziegler/Flickr]
Showcasing Oaxacan cuisine and only focusing on mole, however, would be a mistake. With its immense coastline and towering mountains, rolling hills and deep valleys, its abundant microclimates and tremendous biodiversity, the gastronomic possibilities of Oaxaca are endless. Not only is this region the birthplace of the country's top staple ingredient, corn, which stars in tons of dishes across Mexico, but it's also home to a wide variety of agave species, making it a dream destination for mezcal lovers. Oh yes, and it's also a place where entomophagy (insect-eating) is practiced daily, and where every household has a unique traditional beverage.
Seriously, we weren't kidding when we said this is a paradise for foodies.
Eight Remarkable Regions
Oaxaca's diversity of climate and geography, along with the strong sense of heritage, culture and traditions among its people, has given rise to a wealth of gastronomic riches – and exploring them all can be a mammoth task.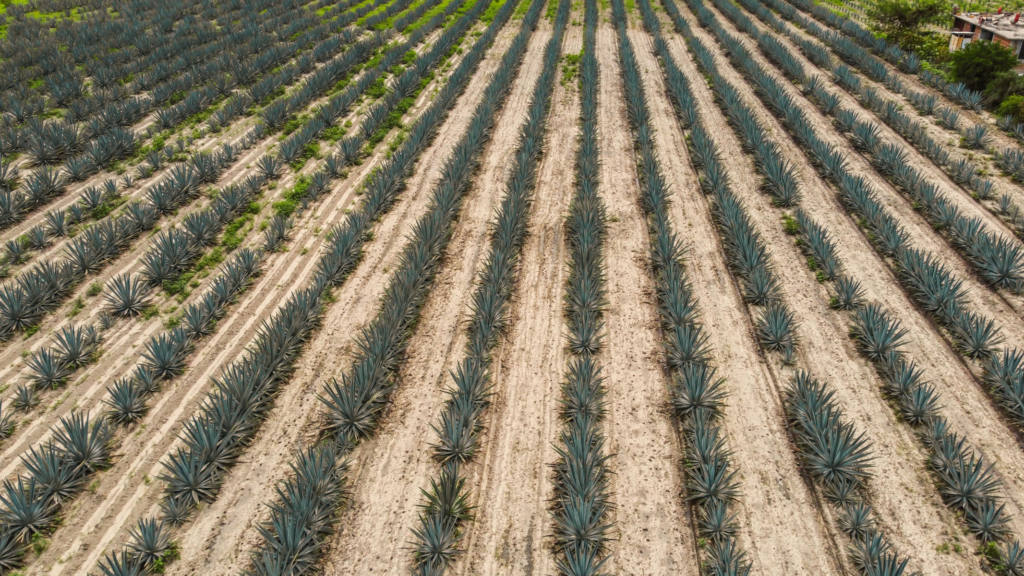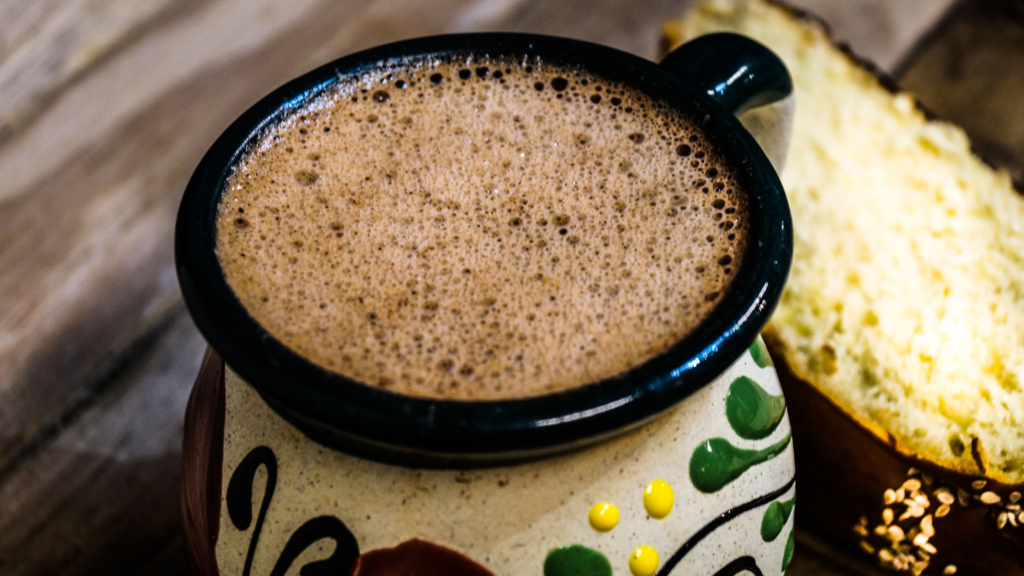 The best way to experience as much of its offering as possible, then, is to approach Oaxaca according to its eight different regions – Cañada, Costa, Istmo, Mixteca, Papaloapan, Sierra Sur, Sierra Norte and Valles Centrales – each of which boasts its own distinct culinary specialities.
Cañada
The smallest of Oaxaca's regions is located just to the south of Puebla state and, despite its size, is home of a huge variety of endemic and important cacti; in fact, this area was declared a Biosphere Reserve by UNESCO. Step into the arid, semi-desert landscape, and you'll find the famous chileatole – a warm and hearty stew mostly cooked by local women using squash, corn kernels and chiles, thickened with corn masa.
You may also enjoy one of its tesmoles, a variety of stews that feel like a warm embrace – perfect for cold weather. Having originated in pre-Columbian times, tesmoles can be prepared with hen, turkey, pork, green beans, potatoes, avocado leaf, the aromatic anise-flavored hierba santa, and many other ingredients.
When it comes to sweets, Cañada is home to jamoncillos, fudge-like confections based on milk, sugar and pumpkin seeds. Candied figs and papayas are also popular, as is nicuatole, a dish with indigenous origins that's made by tirelessly beating masa for an extended amount of time, until the starches eventually transform it into a panna cotta-like texture. Traditionally it is tinted red on one side using dye extracted from the cochineal bug found in cactus paddles.
Costa (Coast)
Known worldwide for its amazing surf, idyllic beaches, majestic mangroves and bioluminescent algae, the Pacific coastline of Oaxaca offers the best of surf and turf: the terroir provides corn and beans, while the waters are teeming clams, shrimp and cazón sharks. In the most traditional homes, iguanas also make their way onto the menu, along with venison and armadillo. Shrimp, naturally, can be found in a wide variety of dishes.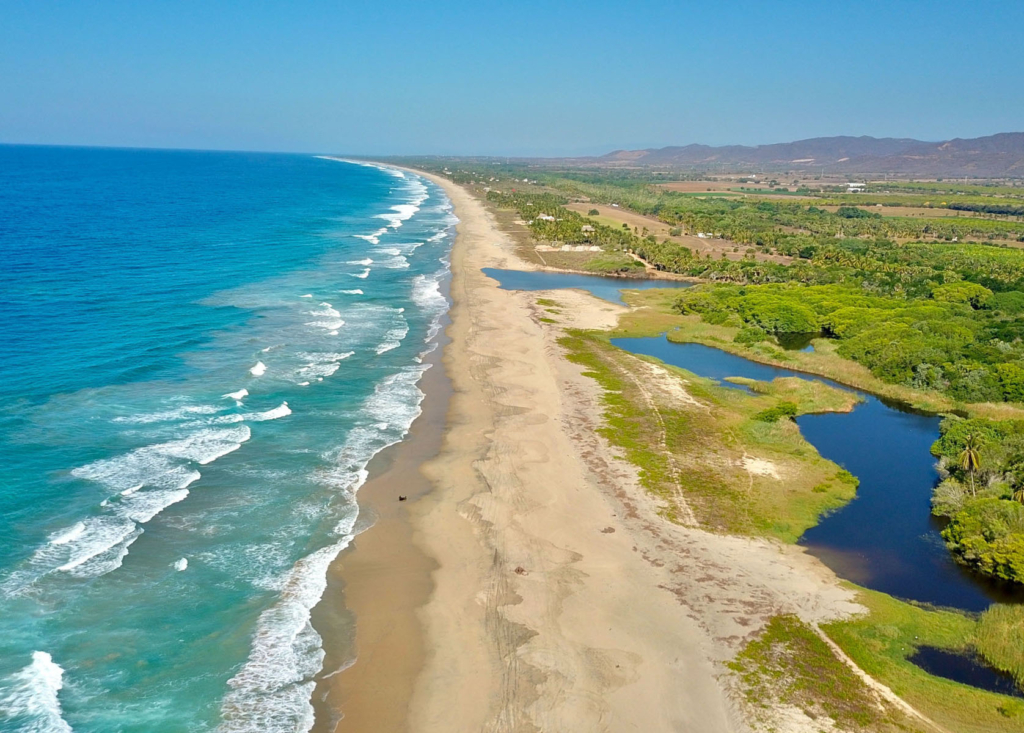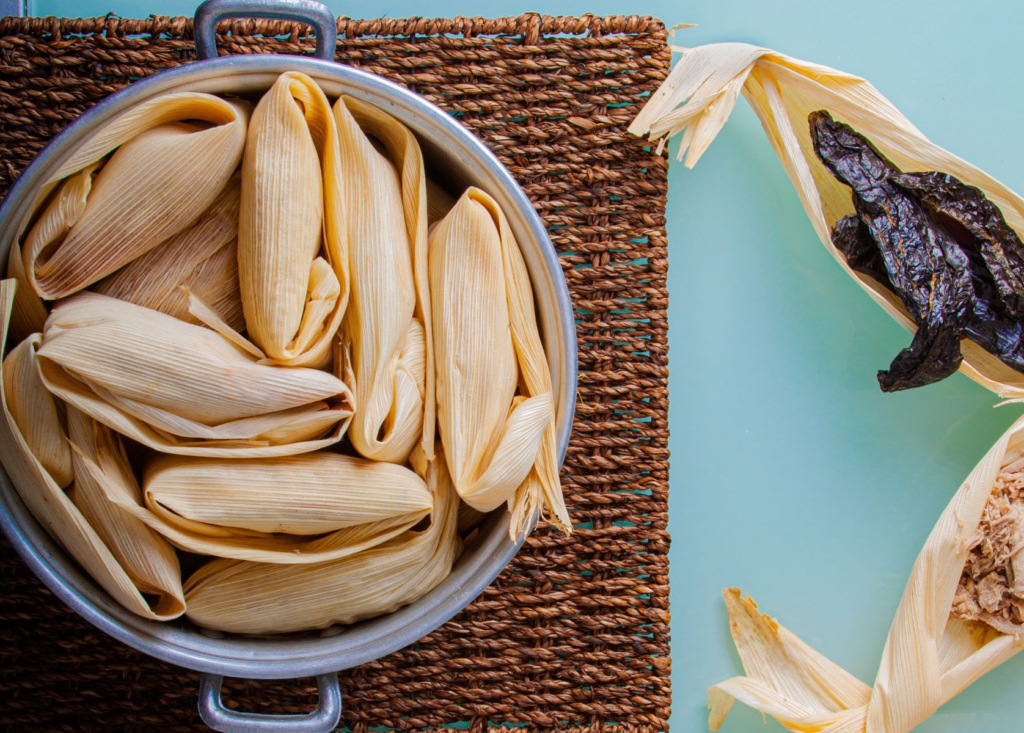 The main star of any meal here, however, are tichindas, a black and green clam found in the coastal lagoons. These are often cooked into aromatic tamales, served with warm atoles (warm corn-based beverages), as well as a special costeño chile salsa or a special black bean paste.
Istmo (Isthmus)
Come here ready to party. Velas Istmeñas, as they are commonly known, are nighttime celebrations held in towns across the region. Tracing their origins to pre-colonial times when indigenous people would hold rituals to thank the harvest gods, nowadays the Velas Istmeñas take place on specific days and celebrate particular saints. They almost always involve dressing to the nines: Men wear black trousers and a special white shirt called a guayabera, whereas women may take up to two hours to prepare, donning intricate hand-embroidered blouses and skirts, and pinning their hair up in braids with ribbons.
During these celebrations, it would be fairly easy to find garnachas as the highlight of the table. These thick, round corn patties are deep-fried and topped with pickled cabbage, carrot and jalapeños, with a special salty white cheese normally served alongside.
You can also sink your teeth into molotes, a sort of fried empanada made with potatoes and chorizo or with plantain, refried beans and cheese. And be sure to try specialties like estofado de boda, a stew commonly served at wedding receptions, made with different kinds of chiles and vegetables, seasoned with vinegar.
Mixteca
Home of the indigenous Mixtecos people, once among the greatest pre-Columbian civilisations in Mexico, Mixteca is also the birthplace of two undisputed mole kings: guaxmole and mole de caderas.
The former gets its name from guajes, soft seeds that grow in thin, long pods and sport a sharp bitter taste with a hint of garlic. Pork, tomatillos, onions and serrano chiles are cooked into a thin, green-hued stew to complete the dish.
Moles de caderas, on the other hand, is prepared with goat marinated in a mix of costeño, serrano and guajillo chiles, avocado leaf, charred tomato and a local herb called pipicha. But it's not just about the flavour: this mole is also known for the mind-blowing ritual associated with it, full of dances, red-painted masks and costumes to venerate the animal that will be slaughtered.
In terms of everyday eats, one local food that has made its way into the hearts and plates of people across the region is the tetela: a triangle-shaped corn patty stuffed with mashed beans and normally served along with salsa.
Papaloapan
Manchamanteles and the caldo de piedra are the two main stars of this region located right at the northernmost corner of the state, and home to the second-most populated Oaxacan city, San Juan Bautista Tuxtepec.
Manchamanteles (literally "tablecloth stainers") mole, is a very special sauce. It's a little bit sweeter than other versions, as it is made with ancho chile, cloves, cinnamon, almonds and the characteristic addition of tropical fruits like pineapple and plantain, normally served at large celebrations.
Caldo de piedra ("stone soup") is a savoury dish made with the help of rather unusual tools: hot river stones. Originally prepared by fishermen as a way of thanking their wives (making it one of the few dishes traditionally cooked by men), it was made right at the edge of a river using freshly caught fish as well as herbs, spices and vegetables found at the location. Red-hot stones were added to boil the water, cooking all the ingredients almost instantly.
Sierra Sur (South Mountains)
Heading heavenward along winding roads, we reach the highlands of this region just north of Costa. Cold, foggy and mystical, the environs here call for hearty and comforting dishes like black and red mole made with special incredibly flavourful chiles called chilhuacle, as well as warm tamales, pozole and special sweet buns called marquesote, accompanied by hot, water-based chocolate drinks. 
A typical activity for the people of this region is to snuggle up in one of the traditional handmade blankets, coats or slippers made with local wool. And if that's not enough to keep them warm, a hot mole served along with a mezcal or aguardiente would surely do the job.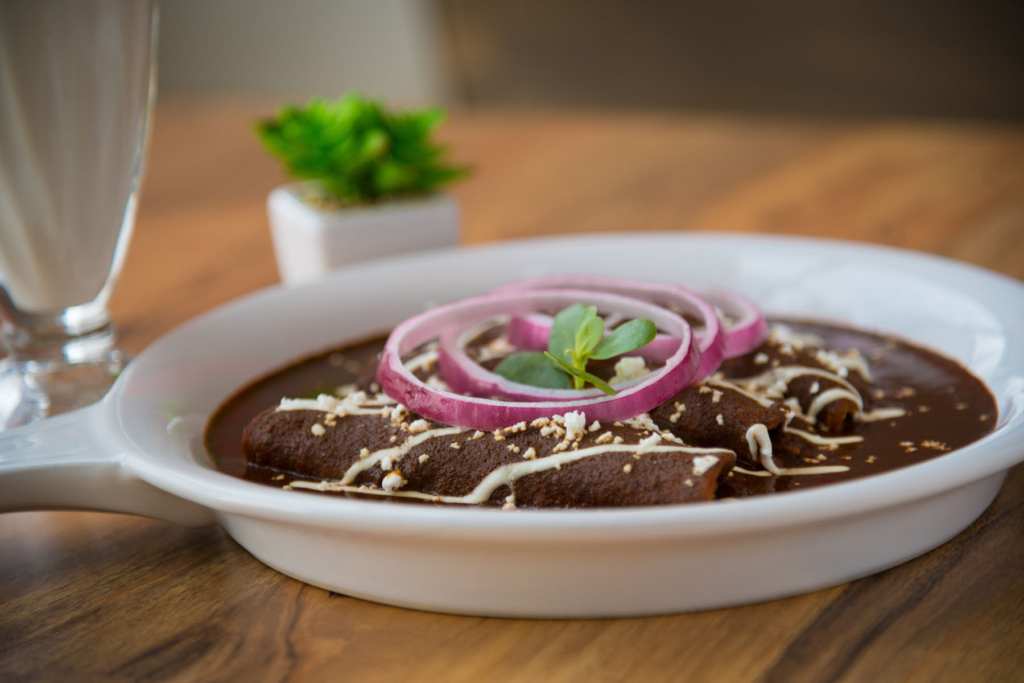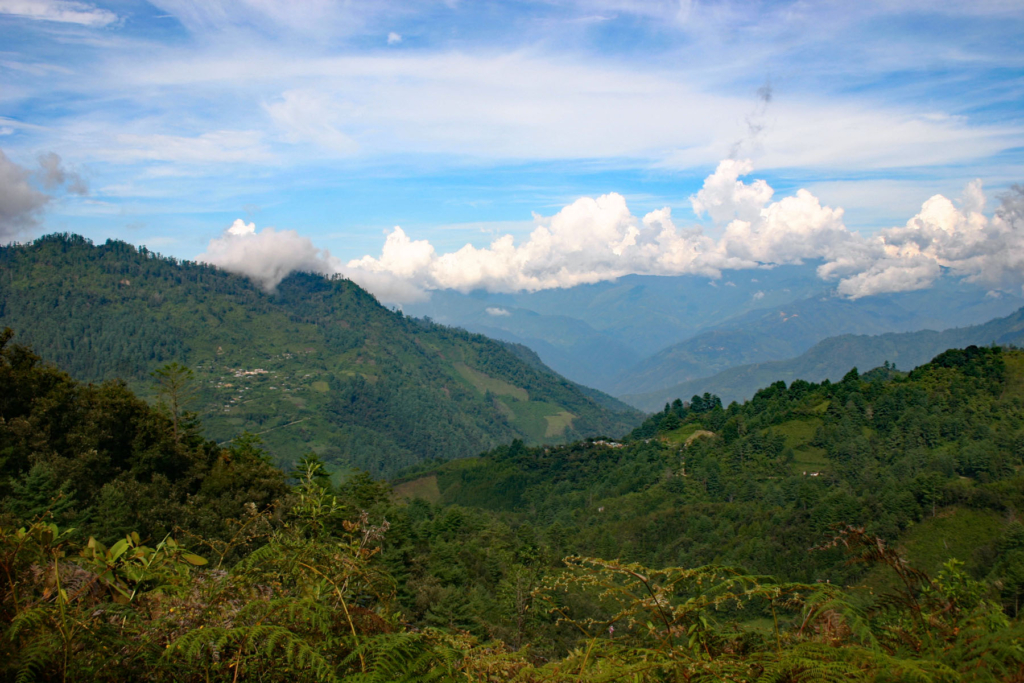 [Photo: Prsjl/Wikimedia Commons]
Sierra Norte (North Mountains)
Also known for its chilly weather, the most common dishes in this regional cuisine include mole amarillo, entomatadas in a tomato-based sauce, and enfrijoladas with a sumptuous black bean dressing. Don't miss out on sopa de queso, either; not only is it delicious and unmissable, it's also quite ideal for making the rough climate conditions more bearable.
Valles Centrales (Central Valleys)
The star here: Chichilo, a special mole with a deep black hue, made with a mix of savoury ingredients such as burnt tortillas, tomatillo and chiles, cooked to form a salsa that's slightly thinner than other moles and not sweet at all. It's usually served with beef or pork and topped with pickled onions and chiles.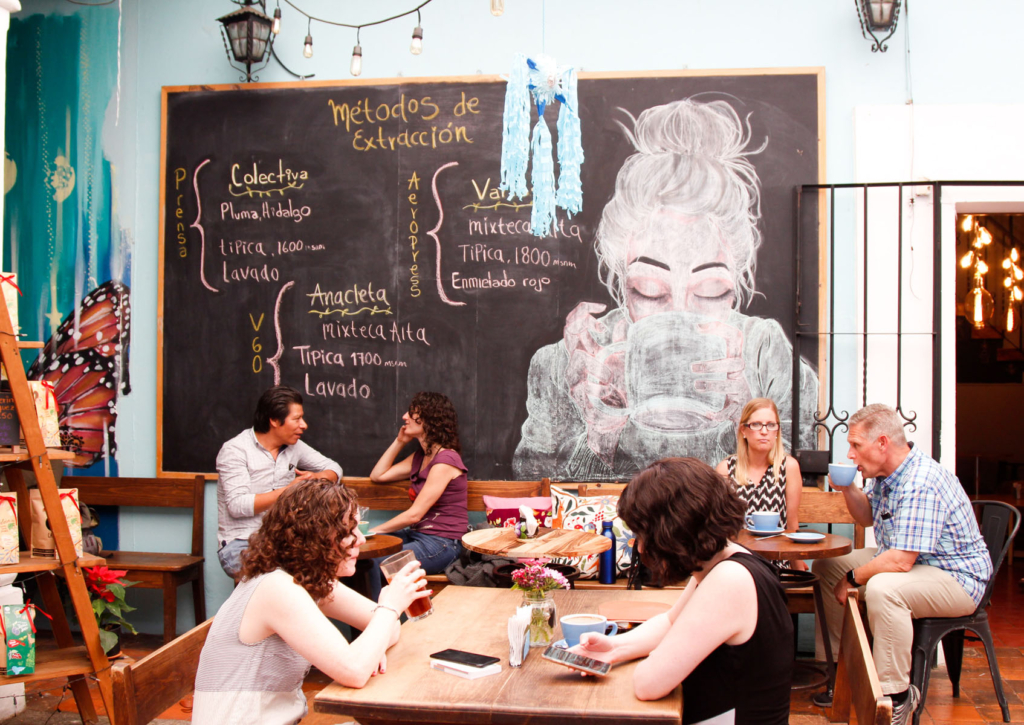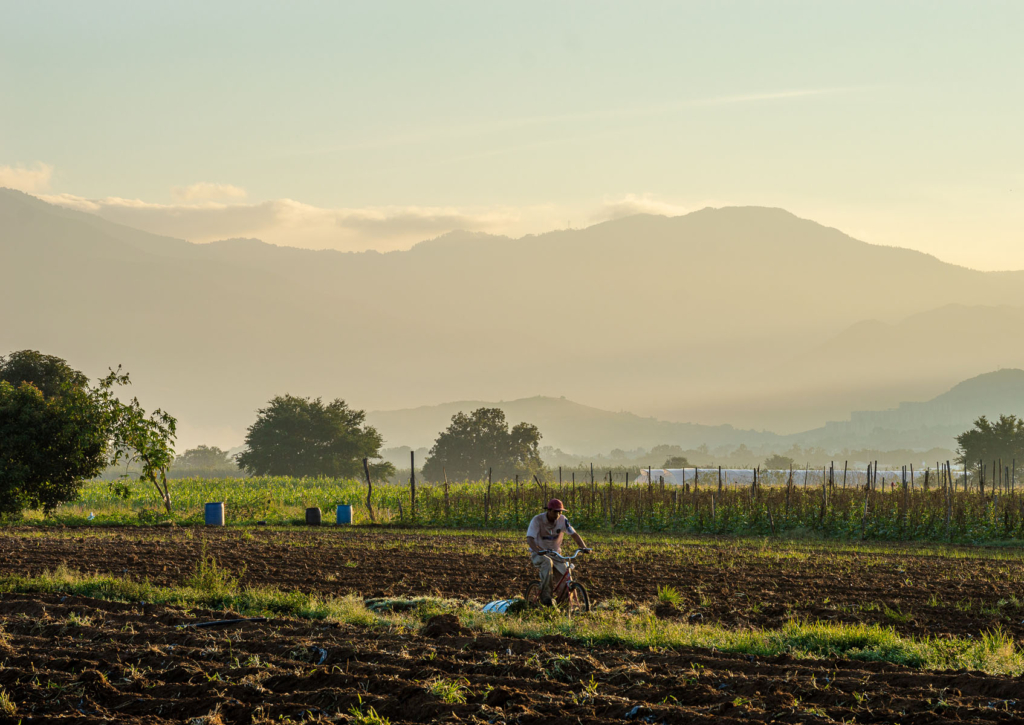 Chichilo, alongside black mole, red and coloradito, are the main dishes that grace locals' tables. But the regional drink that's widely known and loved even outside of Oaxacan borders is tejate: one of the various refreshing corn- and cocoa-based drinks that exist in Mexico. This one is particularly special due to the addition of aromatic ingredients like rosita de cacao (a floral spice) and mamey pits called pixtle. A true delicacy – and one that's nearly impossible to find outside of Mexican borders.
PROMOTION: YOUR INSIDER TIP
Your perfect base to explore the exquisite flavours of Mexico in a luxurious atmosphere, intimately connected to the spirit and character of Oaxaca. Click here to book.
About Anais Martinez
Anais is a Mexico City-based professional eater and culinary tour guide who spends her days roaming the city streets in search of the best places to eat and drink. A graduate of one of the most prestigious gastronomy universities in the country, Universidad del Claustro de Sor Juana, Anais studied everything from food history to regional cuisine, administration and food science. After working for several years in the food industry managing restaurants, she moved to the UK and Italy where she studied graphic design and food styling. She moved back to her hometown in 2012 and began giving food tours, working as a consultant for restaurants and blogging about Mexican food and culture at TheCuriousMexican.com. As a Mexico City food tour guide for the last seven years, Anais has her fingers on the pulse of the city's vibrant culinary scene.