';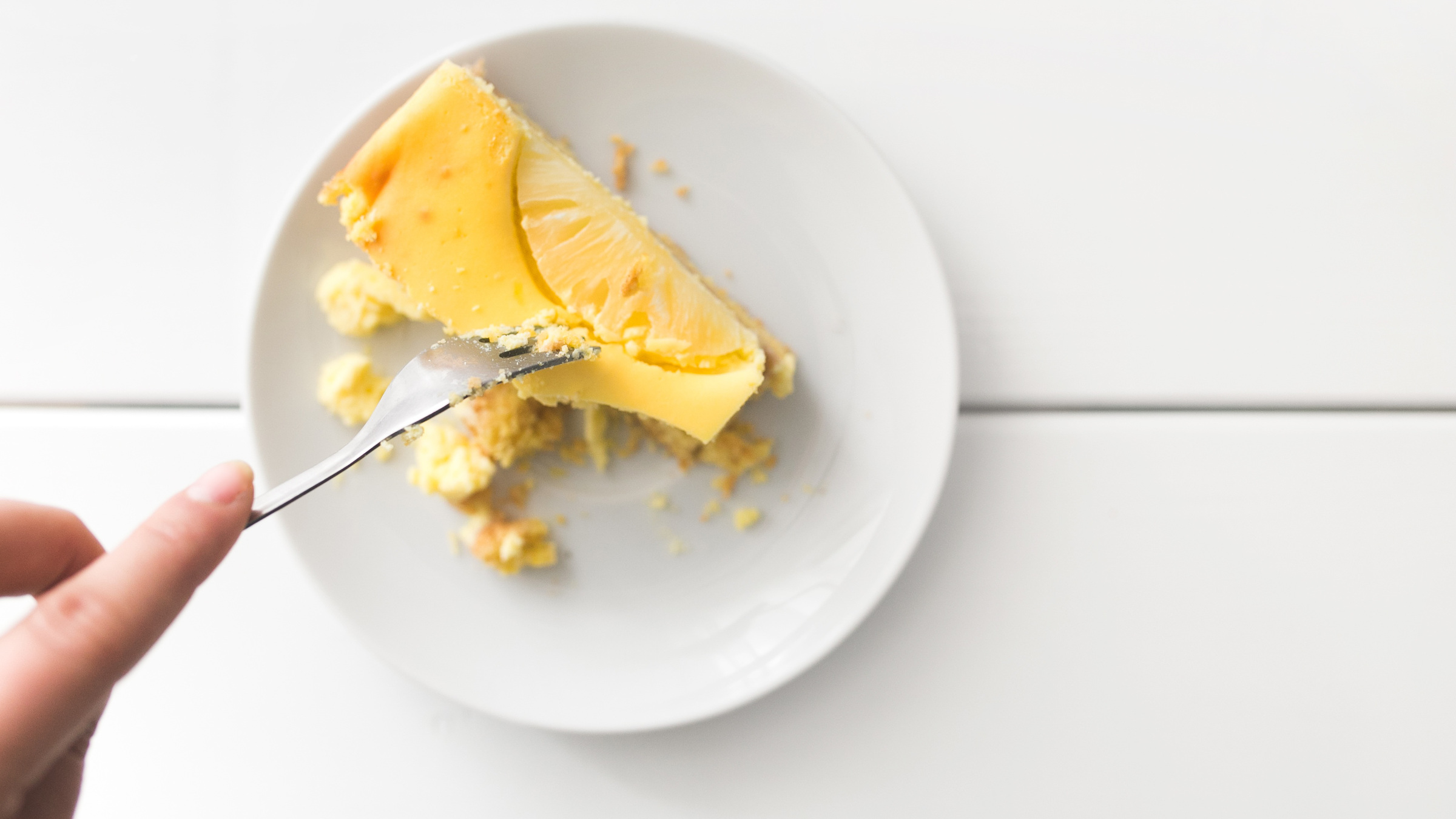 Pool parties, backyard barbecues, garden gatherings, picnics in the park – summer is the season for outdoor get-togethers and al fresco entertaining, which means it's also the season for cooking up delicious dishes to share with family and friends. The irony, however, lies in the fact that you're avoiding your kitchen oven; after all, you're already sweating enough on your own.
For those bakers and sweets-makers not so keen on firing up the oven when it's hella hot outside, we've got a few simple recipes requiring little to no heat at all.
Lemon Cheesecake
Perfect For: The Neighbourhood Block Party
David Chilcott, aka The One Pot Chef, shares his recipe for this heavenly lemon cheesecake: a trifecta of tangy, creamy and crunchy, so good you won't believe it only has 5 ingredients and takes just 15 minutes to make. Do be aware that, like many desserts on this list, it needs to chill in the freezer for several hours, or preferably overnight.
Raw Vegan Neapolitan Cake
Perfect For: Surprising Your Guests
Who says ice cream cake has to be dairy-based and bad for you? This recipe uses nuts, dates, cocoa powder, coconut oil, natural sweeteners and frozen strawberries for a more wholesome version of a decadent classic. Your guests will be amazed when you divulge that not a drop of cream or scoop of sugar came near it.
Tiramisu
Perfect For: Your Dessert Repertoire
Separating eggs and sourcing authentic ingredients like mascarpone and Marsala wine might make you think, "ain't nobody got time for that!", but hear us out: having an authentic tiramisu recipe under your belt, ready to whip out for dinner parties and potlucks, will earn you mad street cred among fellow home chefs.
Easy Microwave Brownies
Perfect For: A Last-Minute Picnic Treat
The popularity of so-called "mug cakes" is proof that traditional flour-and-egg confections can be made in a fraction of the time – and without turning your kitchen into a sauna – thanks to your trusty microwave. Here, The Squishy Monster (born Angela Kim) reveals her secret for achieving sinful, chocolate-y brownies with a zap of electromagnetic magic.
15-Minute Fruit Tart
Perfect For: A Summer Brunch
Dessert blogger extraordinaire Elise Strachan creates a refreshing fruit tart that's as pleasing to the eye as it is tasty and simple to prepare – plus it showcases the season's bounty of fresh fruits. Add a glaze on top if you're feeling particularly fancy, and if there's no powdered pudding mix to be found in your area, you can make your own.
Nutella Pie
Perfect For: Pleasing Picky Crowds
The "Nutella everything" trend seems to have passed, but that doesn't mean your love affair with the sweet and nutty spread has to end. Dave Hood's recipe calls for adding whipping cream to a Nutella and cream cheese filling, creating a light, airy pie that's perfect for warm afternoons and balmy nights. He also adds sugar to the graham cracker crust, but feel free to leave it out if your sweet tooth is on the sensitive side.
Ferrero Rocher Ice Box Cake
Perfect For: Cheat Days
Nutella and cream cheese also make an appearance in this layered cake that's so naughty, Barry Lewis of My Virgin Kitchen calls it "the 50 Shades of Grey dessert". It's basically one massive Ferrero Rocher, so put on something with an elastic waistband and dig in.
Molten Lava Cake
Perfect For: Do you really need a reason?
Using only digestive biscuits, chocolate sauce, plastic wrap and a round-bottom teacup, any amateur can replicate this heat-wave-friendly incarnation of an ooey-gooey restaurant favourite. Add your own twist by substituting the chocolate in the lava chamber for salted caramel, vanilla custard, raspberry coulis or anything else your heart desires. #staysafe #stayathome #selfisolation
Article by Jessica Keller