';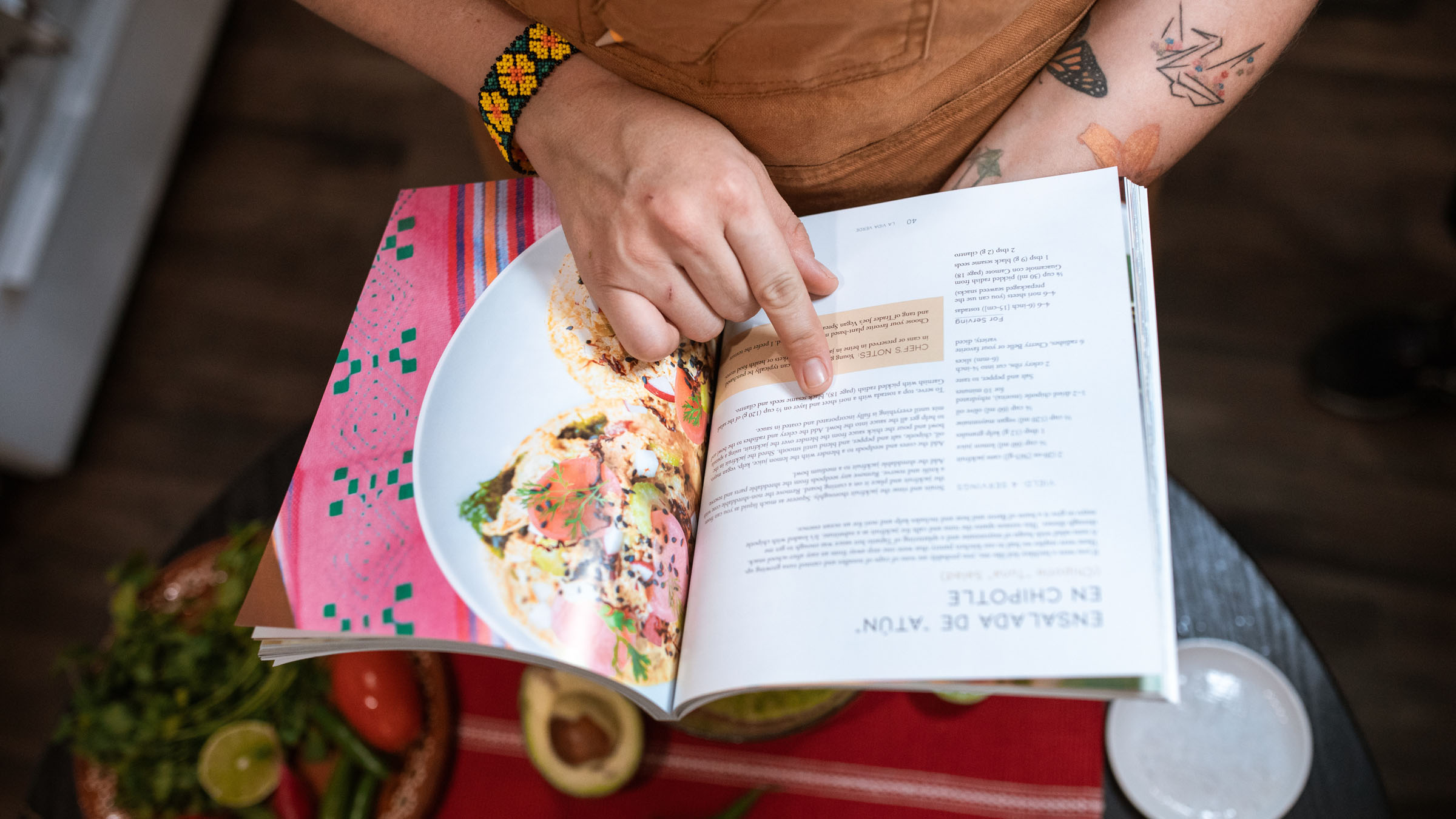 Quick weekday dinners, vegan explorations, pizza Fridays or celebratory dinners: like any season, this autumn sees a large number of culinary books coming out that will guide and inspire you in the kitchen. And if there's an overarching theme for the titles seeing the light in autumn 2021, it's: "Relax, and have fun." These cookbooks are inviting readers to try things out, shake things up and do things the way that works for them. Because if we've learned anything from lockdowns, it's that making do in the kitchen can lead to surprisingly tasty and creative results.
Cooking at Home by David Chang (with Priya Krishna)
Already a bestseller before hitting the shelves, Cooking at Home promises to be totally different from celebrity chef cookbooks. David Chang, the founder of Momofuku, tells us to ignore recipes, use our microwave whenever needed, and take other shortcuts. He and food writer Priya Krishna set out to discover how homemade food can get on your table in the fastest, easiest ways, without sacrificing flavour. "I like being a devil's advocate for the wrong way to cook – which is to say, whatever way is right for you. When you're cooking at home, it's okay to prioritise time and tastiness," Chang says about his guide to improvising and shortcutting.
Cooking at Home Or, How I Learned to Stop Worrying About Recipes (and Love My Microwave), by David Chang & Priya Krishna, Clarkson Potter, out on 26 October.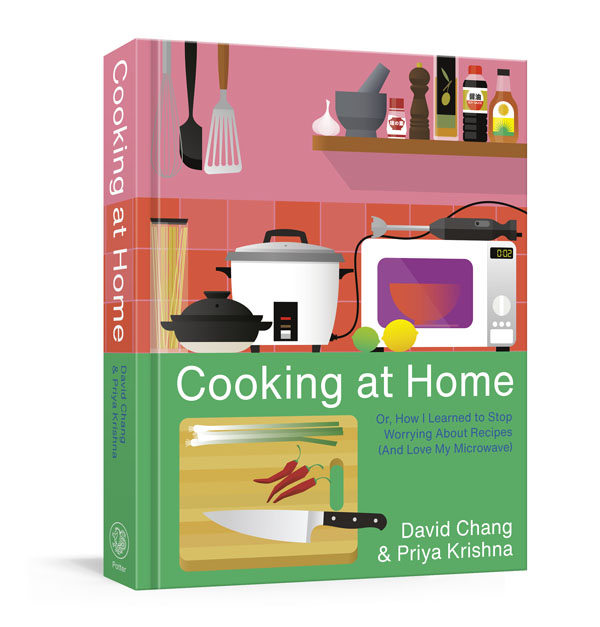 Ottolenghi Test Kitchen: Shelf Love by Yotam Ottolenghi and His Team
Another take on 'making do with what we have' in the best possible way is the new book of Yotam Ottlenghi and his team at the OTK, the Ottolenghi Test Kitchen. During the pandemic, the staff was forced to stay at home, but stayed connected online. Their collective raiding of kitchen cupboards and freezers eventually led to Ottolenghi Test Kitchen: Shelf Love, a book with 85+ creations with that distinct 'Ottolenghi' twist: big flavours and interesting combinations. A humble can of chickpeas transforms into a tandoori chickpea confit, a retro potato salad is brightened with lots of lemon, herbs and toasted seeds, and the classic Mac and Cheese gets the Middle Eastern treatment by adding Za'atar, cumin and crispy fried onions. Where Ottolenghi's ingredient lists tend to be long-ish (to the lament of some), this book actually encourages readers to swap out ingredients and keep it lighthearted.
Ottolenghi Test Kitchen: Shelf Love, by Noor Murad and Yotam Ottolenghi, Ebury Press, out on 30 September, (US: Clarkson Potter, out on 2 November).
The Joy of Pizza by Dan Richer (with Katie Parla)
In his first book, Dan Richer will be sharing everything he knows about pizza – which is a whole lot. The chef and owner of renowned Jersey City restaurant Razza has teamed up with Katie Parla, expert on all things Italian food, as well as illustrator Katie Shelly and photographer Eric Wolfinger to bring you the definitive guidebook to making an incredible pie at home. It all starts with the right equipment, perfecting your dough and sourcing the right ingredients. Richer is there with you, every step of the way.
The Joy of Pizza: Everything You Need to Know, Dan Richer with Katie Parla, Voracious, out on 9 November.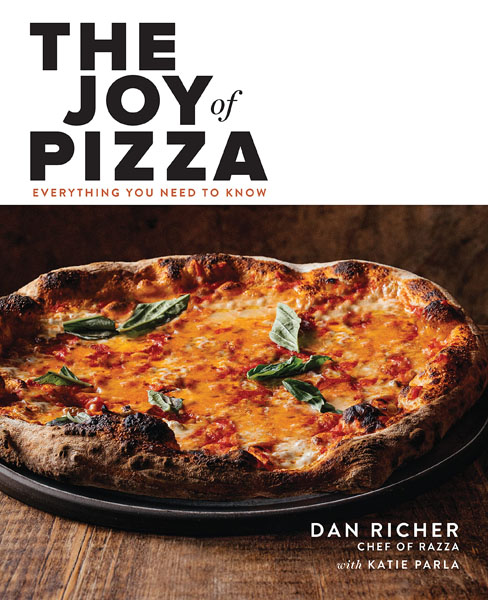 A Cook's Book by Nigel Slater
In a recent Instagram post, legendary chef and writer Nigel Slater writes: "In the autumn of 1965 I sat at the kitchen table and scribbled my first recipe into a little red notebook. (Jam tarts if I remember correctly, in fountain pen, in my best handwriting.) Fifty-six years later, A Cook's Book arrives on my desk." The book is brimming over with 200 recipes and stories, which fans will doubtlessly devour and new readers can savour. A Cook's Book promises 512 pages filled with personal favourites, along with the dishes Slater cooks day in and day out, and fondest food memories. In short: the essential Nigel Slater collection.
A Cook's Book: The Essential Nigel Slater, by Nigel Slater, Fourth Estate, out on 14 October.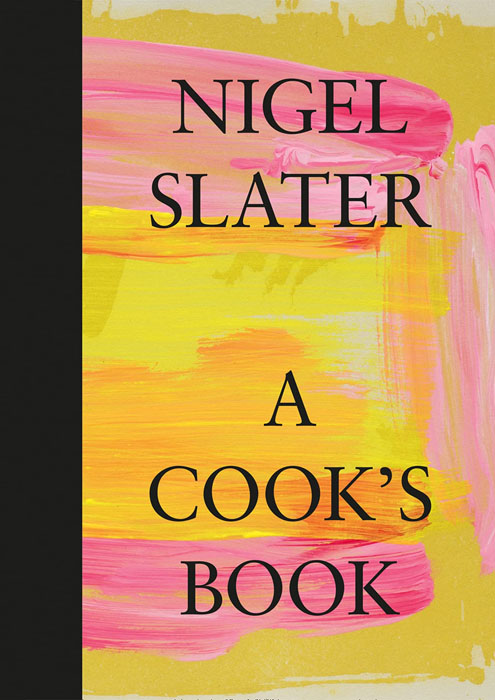 Cook As You Are by Ruby Tandoh
After the success of Eat Up, in which Ruby Tandoh celebrated the sheer fun and pleasure of eating, the food writer is back with a cookbook for everyone, no matter their time and resources. Tandoh argues that the ways we cook and eat are often aspirational: "We try to cook ourselves better somehow – maybe into a different body or a bigger kitchen or a more accomplished persona – instead of meeting our hunger here and now, as we are." But this book is for real people with ordinary kitchens, with 117 practical recipes and numerous tips for variations and substitutions. Recipes are organised according to intensity, time or mood, whether you want to make a quick one-pot meal or a weekend dinner. Tandoh believes glossy photos are too far from the reality of our messy home kitchens, so the book is beautifully illustrated by Sinae Park. The recipes and illustrations together invite readers to adapt, experiment, tweak and taste, just as they are.
Cook As You Are: Recipes for Real Life, Hungry Cooks and Messy Kitchens, by Ruby Tandoh, Serpent's Tail, out on 7 October (US date TBA).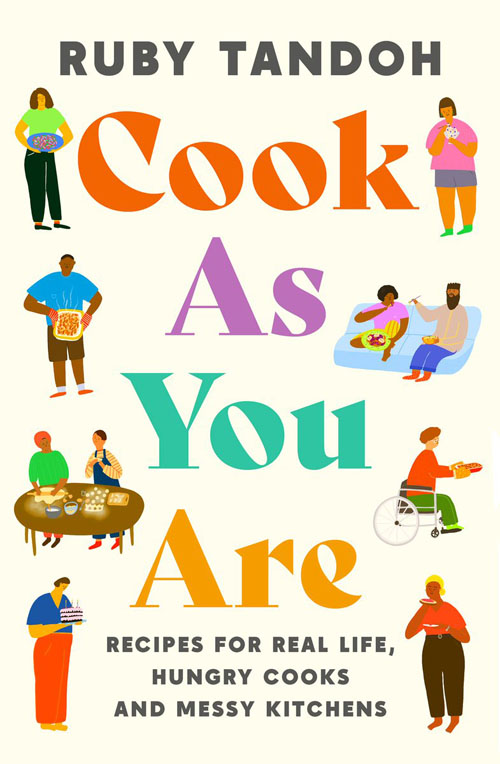 Waffles + Mochi: Get Cooking! by Yewande Komolafe
The cute Netflix series Waffles + Mochi is all about inspiring children to discover new foods and get into the kitchen. Two best friends set out on a journey to explore a world of flavours, while meeting a whole bunch of celebrities along the way. The entertaining show – produced by Barack and Michelle Obama's company Higher Ground – now gets an official cookbook for children aged three to seven. Food writer Yewande Komolafe has interpreted dishes from the show, as well as added other creations that will surely be a hit with the whole family, such as a Kimchi Grilled Cheese, Chicken Mole Enchiladas or Creamy Grits with Jammy Eggs.
Waffles + Mochi: Get Cooking!: Learn to Cook Tomato Candy Pasta, Gratitouille, and Other Tasty Recipes, by Yewande Komolafe, Clarkson Potter, out on 23 November.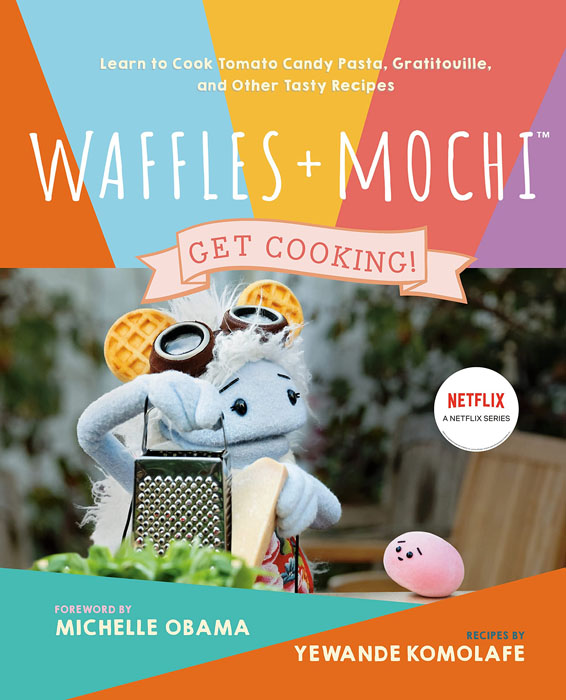 Black Food by Bryant Terry
Sure, Black Food has wonderful recipes such as for Collards with Pot Likker, Cornbread Dumplings & Green Tomato Chowchow or Peach Hand Pies, but it's much more than a cookbook. Food activist, writer and chef Bryant Terry sheds light on Black foodways through the collection of poetry, essays, art and recipes of more than 100 Black luminaries. Visually stunning, joyful, thought-provoking and soul-satisfying, the book captures the voices of the African Diaspora through food.
Black Food: Stories, Art, and Recipes from Across the African Diaspora, by Bryant Terry, 4 Color Books, out on 19 October.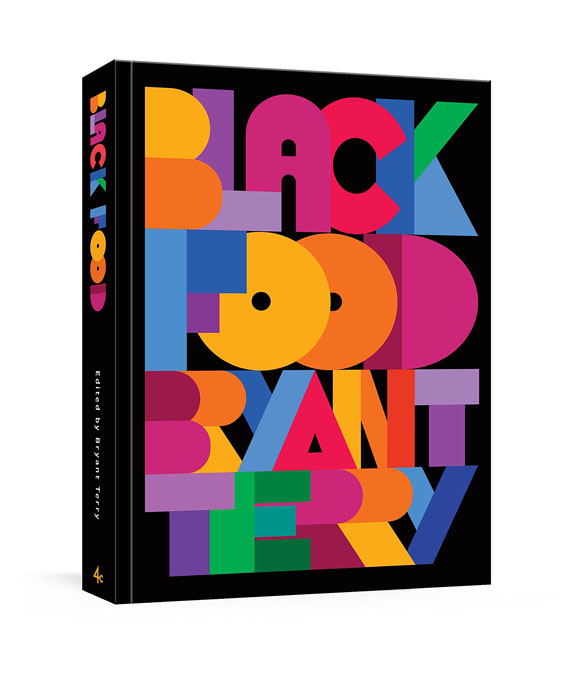 Provecho by Edgar Castréjon
Edgar Castréjon wanted to lead a vegan lifestyle, but didn't want to start feeling disconnected from the Mexican family recipes that he grew up with. Thus began his journey of transforming these meat-heavy dishes and creating his own plant-based variations. First via his Instagram, and now bundled in Provecho, a book with 100 vegan Mexican, Colombian and Salvadoran recipes that are packed with flavour: soups, stews, tacos, quesadillas, as well breakfast dishes and baked goods. And of course, it's not just about the food, it's about what that food means: "Family dinners and celebrations didn't start when we sat down at the table. They started hours earlier in the kitchen, chopping onions or simmering a pot of stew. Cooking wasn't considered work that had to be done before the party started. Cooking was the party," Catréjon writes.
Provecho: 100 Vegan Mexican Recipes to Celebrate Culture and Community, by Edgar Castréjon, Ten Speed Press, out on 12 October.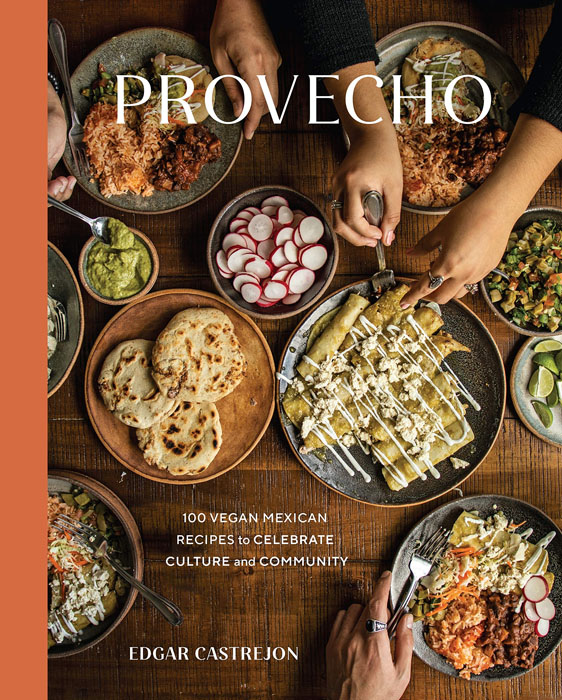 The Latin American Cookbook by Virgilio Martínez
When one of the best chefs in the world announces a book titled The Latin American Cookbook, you sit up straight. Peruvian superstar chef Virgilio Martínez set out to deliver the most comprehensive and varied selection of recipes from a vast and incredibly diverse region. But where would one even begin? Apparently, the quest wasn't too daunting for Martínez, who dove deep into regional culinary traditions and local ingredients to resurface with 600 intriguing recipes. They are embedded in a historic and cultural context that provides a deeper understanding of and appreciation for the cuisines and ingredients of the continent.
The Latin American Cookbook by Virgilio Martínez, with Nicholas Gill, Phaidon Press, out on 3 November.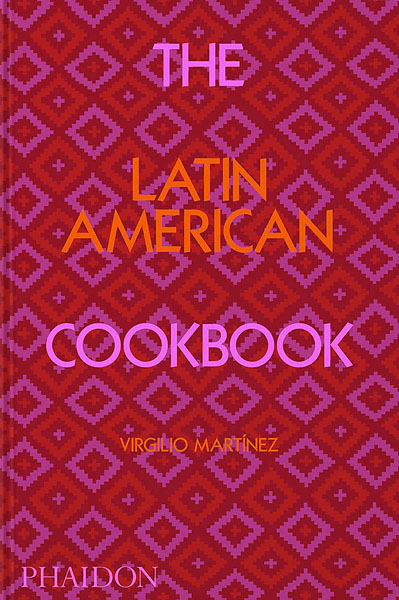 Lemon, Love & Olive Oil by Mina Stone
For over a decade, Mina Stone has been cooking for artists in New York, and in 2019, she opened her own restaurant, Mina's, within MoMA's PS1 in Long Island City, Queens. When the restaurant was forced to close its doors, Stone started working on Lemon, Love & Olive Oil, a collection of recipes and reflections based on her Greek-American upbringing, most importantly the influence of her Yiayia (grandmother), and years of cooking for artists. The Mediterranean-style dishes are uncomplicated and inviting, such as Baby Lettuces with Toasted Sesame Seeds, Mint, and Meyer Lemon Yogurt; and Braised Chickpeas with Orange Zest and Garlic Bread Crumbs. The book is designed and illustrated by artist Urs Fischer.
Lemon, Love & Olive Oil, by Mina Stone, Harper Wave, out on 21 September.