';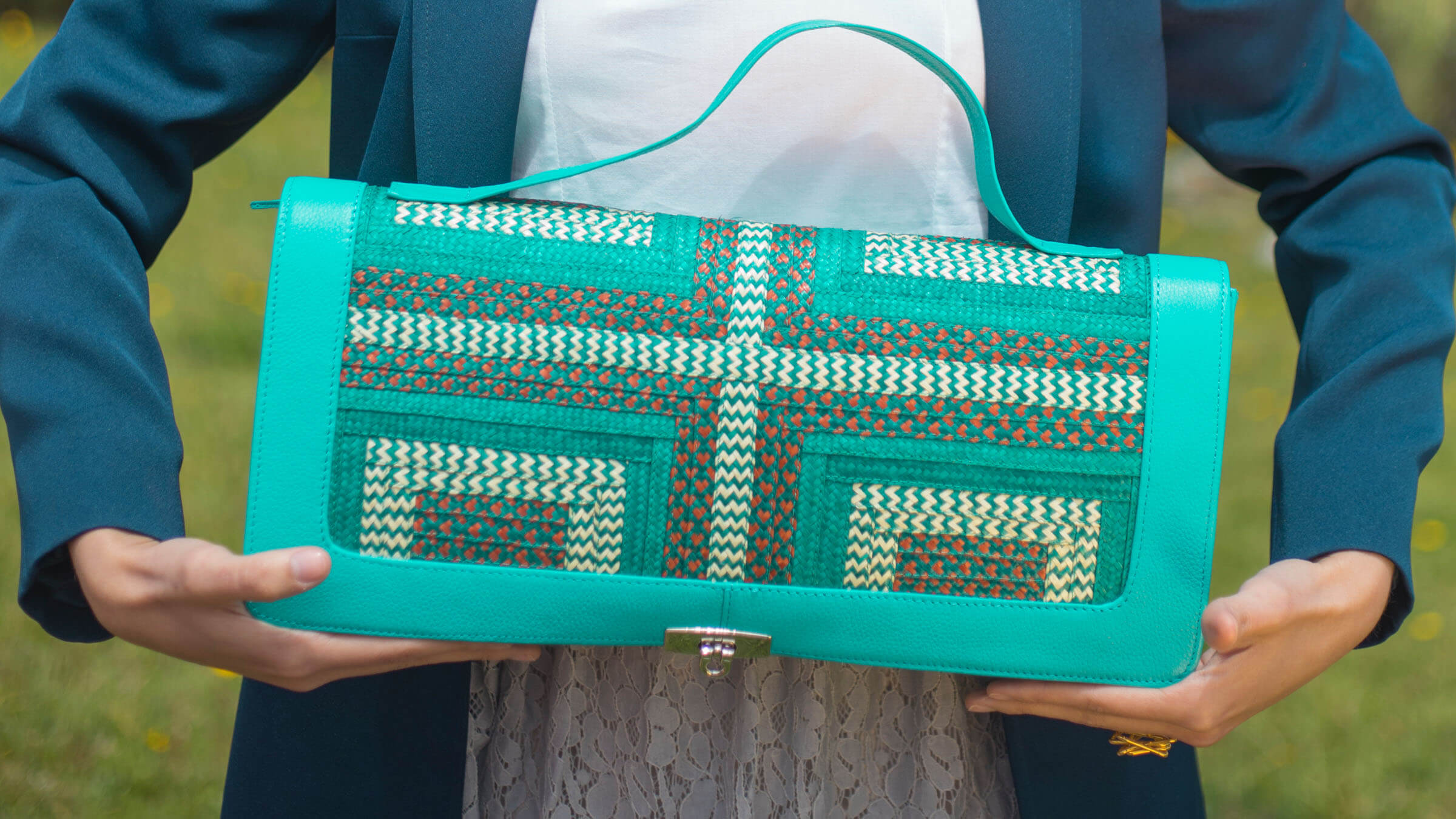 ;
Remember that raffia bag your grandmother used take shopping at the market? Or how about the classic wicker picnic basket? Well, they're making a comeback, completely updated and with a chic edge that any stylista can fall for – especially fans of eco-friendly fashion. Taking the shape of shoulder bags, backpacks, clutches and totes with designs for all tastes – embellished with metal fittings, fringes and pompoms – this is a go-anywhere trend, appropriate for both day and night.
It should be noted that, although the current eco-bag trend has taken over Instagram and is ruling both high-fashion catwalks and high-street stores, natural materials like wicker, raffia, reed, bamboo and palm leaf have been used to make bags and baskets since ancient times, living on in the traditions of indigenous artisans who have passed their craft down from generation to generation.
We speak with Bareke and Palma Canaria, two Colombian handbag brands who are using natural fibres – and rescuing the age-old cultural traditions behind the trend.
Bareke: Weaving Past With Present
Since 2012, Colombian brand Bareke has been determined to rescue the ancestral traditions of the Zenú culture, generating work for the indigenous people and artisans of Sampués in northern Colombia through quality designs made with caña flecha, an endemic grass known in English as wildcane or arrow cane (Gynerium sagittatum).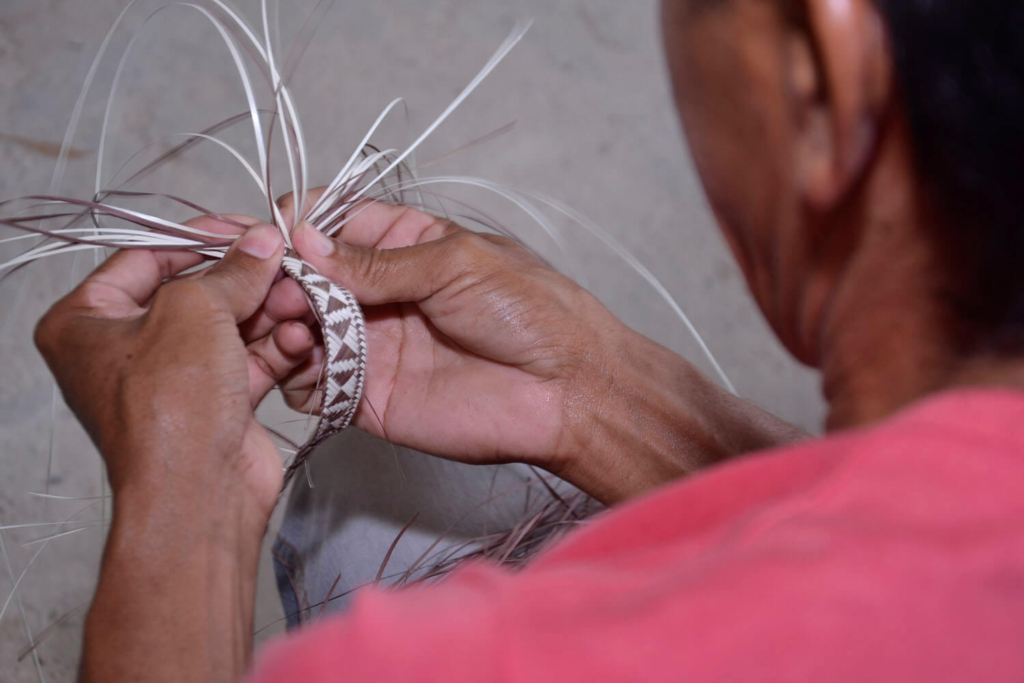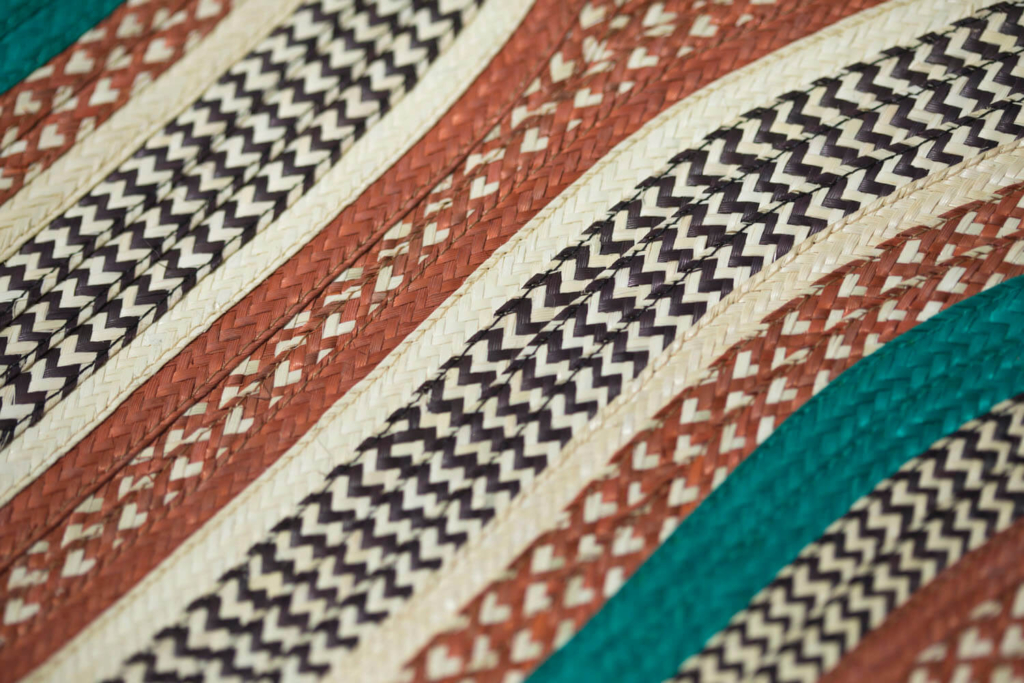 Fibres are extracted from the caña flecha plant, which Zenú artisans weave to create various products, such as baskets, handbags, rugs and the famous sombrero vueltiao, a cultural symbol of Colombia. We chat with Elvia Tapia, CEO of Arte Bareke.
Essentials: How did the idea for Bareke come about?
We are a family business. My parents are from the coast and have always instilled in us the culture and traditions of the region. The idea came from my brother as we began to realise that, over time, people were ceasing to weave in these communities.
What was it like getting the brand started?
We used to work with some ladies in Sucre who used cane arrow; they sent the material to Bogotá, and here we finished the bags with craftspeople in the El Restrepo neighbourhood, but we realised that the social impact was not so powerful – that's why we decided to take a risk and establish our own plant there. This meant training local workers in everything from the planting of the cane to the use of natural dyes and the manufacture of leather goods. It was a large project that took two years, and for which we had the support of the Swedish embassy.

In what ways do you involve the Zenú community?
We have done a beautiful job of uniting the ancient knowledge of grandparents with modern entrepreneurship and fashion. The older generation feels productive, they take money home and save up; for young people it's about showing them that they can use this ancestral knowledge to improve their lives and earn an income. There came a point where, for the people in this area, this occupation was not profitable. We're able to offer them not only a better income, but also training that allows them to grow, innovate and learn to work as a team.
What is the impact of working with natural fibres?
Cane arrow is a natural fibre whose impact on the environment is very minimal – even when you finish working, the dry leaves serve as fertiliser. Currently, we're looking into the possibility of working with more comprehensive processes; for example, we also work with vegetable leather, which is more ecological and involves natural dyes and cleaner processes.
What is the process behind each bag?
The first thing is the sowing of the cane, which lasts between 4-8 months according to the weather (it takes longer in summer). The plant is cut, opened, scraped and shredded into very thin strips with a knife. Next comes the dyeing process that is completely natural: the black colour, for example, takes 8 days because it is made with clay or by cooking banana peels. Then comes the weaving work; depending on the quality, the craftsmen can weave anywhere from 3 to 10 metres a day. Finally, when the weaving is finished, we add the leather goods and do quality control. In general, it takes about 9 months to produce a bag, which is a task of great dedication and tradition.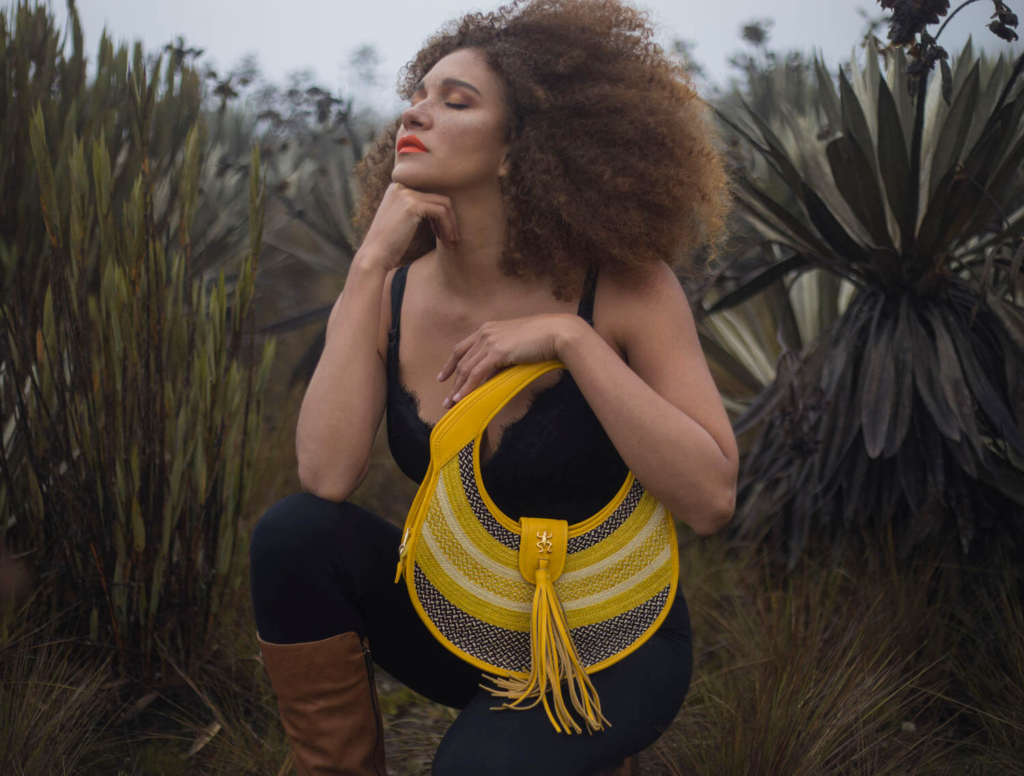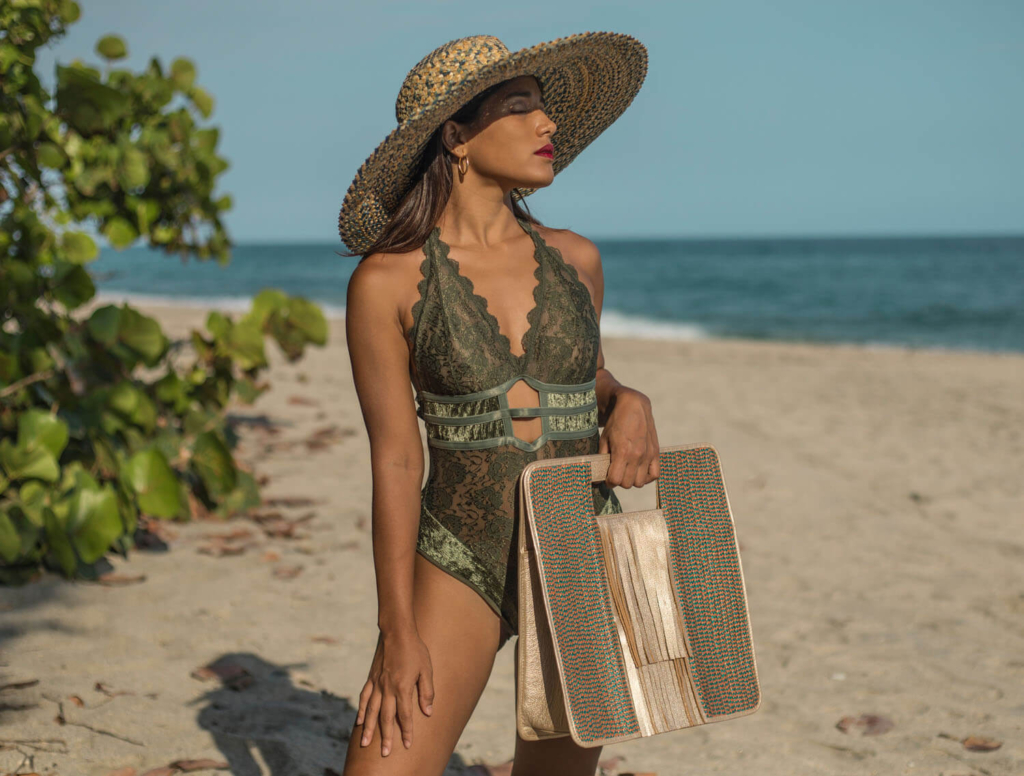 Natural bags are all the rage at the moment. To what do you attribute this trend?
There are several factors. I think that, for some time now, we've been returning to our cultural traditions, to the basic and natural. It's about rescuing our roots. Besides that, these type of fibres are versatile and can be used to make many different things.
Palma Canaria: Reinventing Craftsmanship
Restless, passionate about fashion, and avid admirers of craftwork: this is how mother-daughter duo Mónica Arbeláez and Juliana Quintero describe themselves. Experts in business and marketing, the two created Palma Canaria, a brand that – after only two years on the market – has taken Latin America and the US by storm. We talked with them about the process behind their exquisite line of natural bags and baskets:
How did the idea for the brand come about?
Juliana: We started by visiting a region near Barranquilla, where we realised that there are still communities of artisans who continue to do traditional crafts, but do not see it as something that can be adapted to day-to-day life; they perceive it simply as a gift. We saw an opportunity to give it a luxury and fashion twist, and introduce it to the commercial market for people who value handmade products.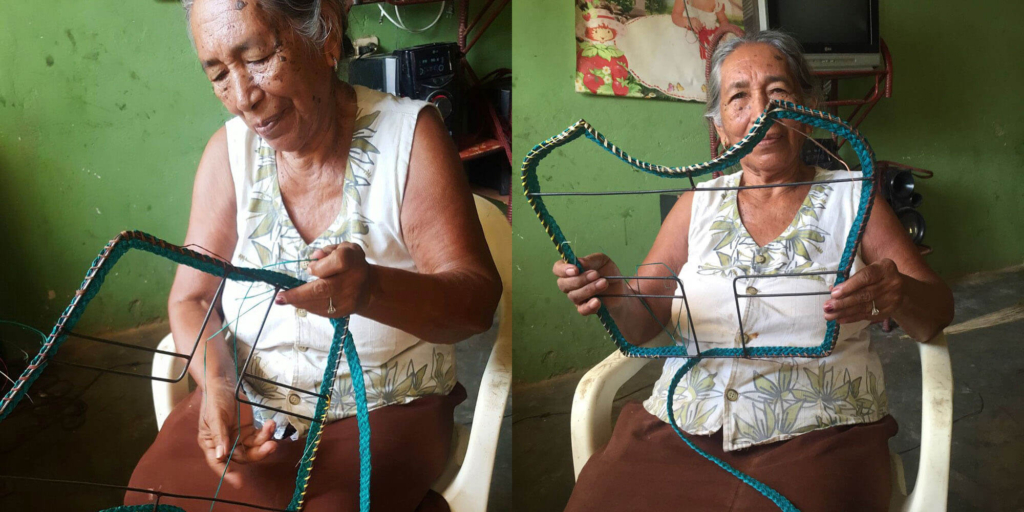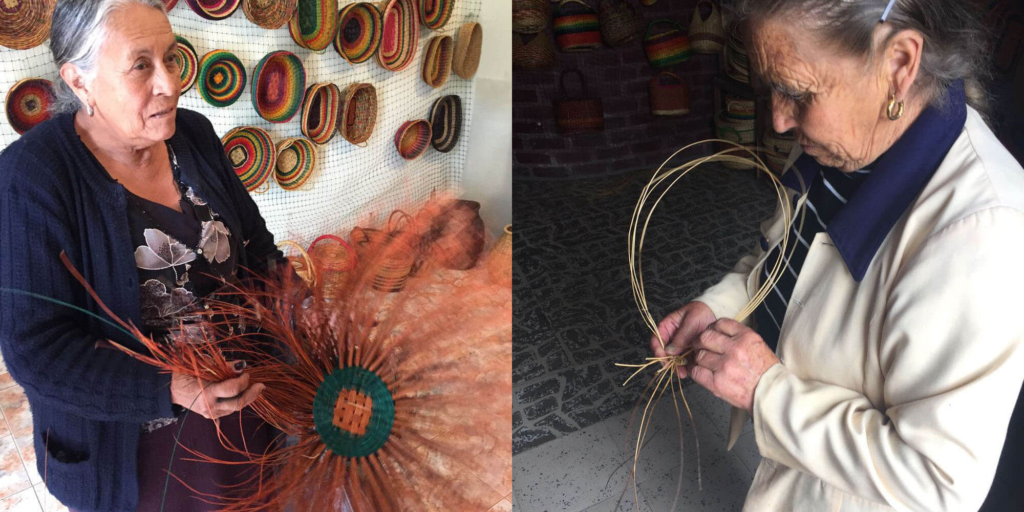 Why did you decide to work with natural fibres? What fibres are you using?
Mónica: We wanted to make something different than the typical beach basket – more like handbags that can also be used in the city. We decided to work with natural fibres, because we don't have to resort to artificial materials in order to create a quality product. We wanted to break with that idea, and to show that a skilled person can create a high-quality product with their own hands. In addition, we saw the potential in these fibres – they're flexible, moldable, sustainable and have a low impact on the ecosystem.
Juliana: We work with four fibres, mainly the Palma de Iraca, which has a softer texture. We also use wicker that's a bit stiffer: esparto grass, which is used in traditional Boyacá basket weaving as well as for decoration, and a more flexible type of wicker for our new collection.
Can you tell us about your work with local artisans?
Mónica: Before we start working with a community, we visit them, we see what conditions they work in and what their day-to-day is, because the last thing we want to do is take them out of their realm of comfort. First we do field work: we get to know the artisans directly, and we make a prototype. Then we look at samples and make designs together. In the end, the relationship becomes one of trust and closeness. We try to make it as fair and equitable as possible.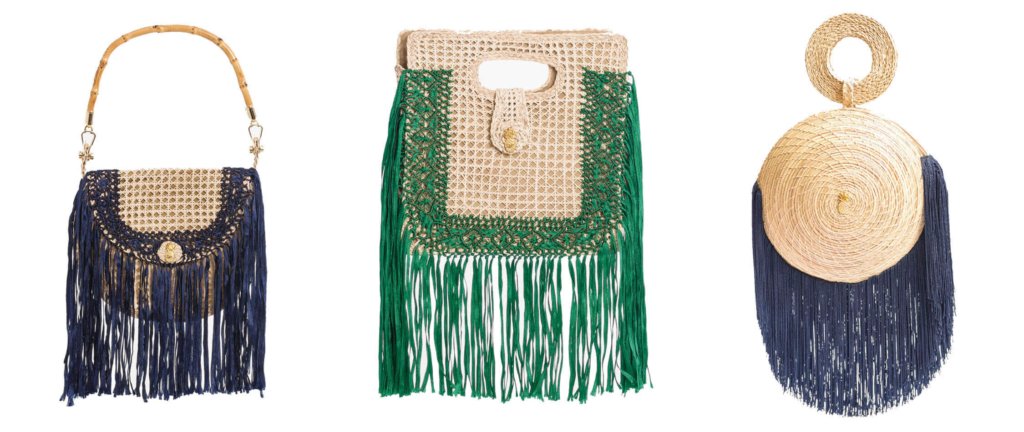 What is behind each bag?
Mónica: Both of us are dedicated to design, and I do the field work, but everything is approved by both of us, as we represent two different generations – that helps us when designing something that's practical for various age groups. We have our own workshop with 5 artisans; they were not originally artisans by profession, but rather people who were unemployed and who we trained to learn how to finish the final product. With them we do product tests and approve the final product. Everything we design with the craftspeople goes to Bogotá, and the final product comes from here. We prefer it this way, as we want to give people the pleasure of personalising their bag, which is why we offer different straps, metal work, lining, etc.
In your opinion, why are natural bags trending right now?
Mónica: First, because of industry influencers – people who are very influential in the world of fashion. When one of them wears a bag with a coat, many women want to imitate the look. Additionally, there's the idea of novelty. New leather purses of different styles, prices and sizes come out every day, but bags with natural fibres have become a trend because they're different; they're novel and unique. Fashion is no longer about fitting in and being uniform, but about looking different – and giving artisanal crafts the value they deserve.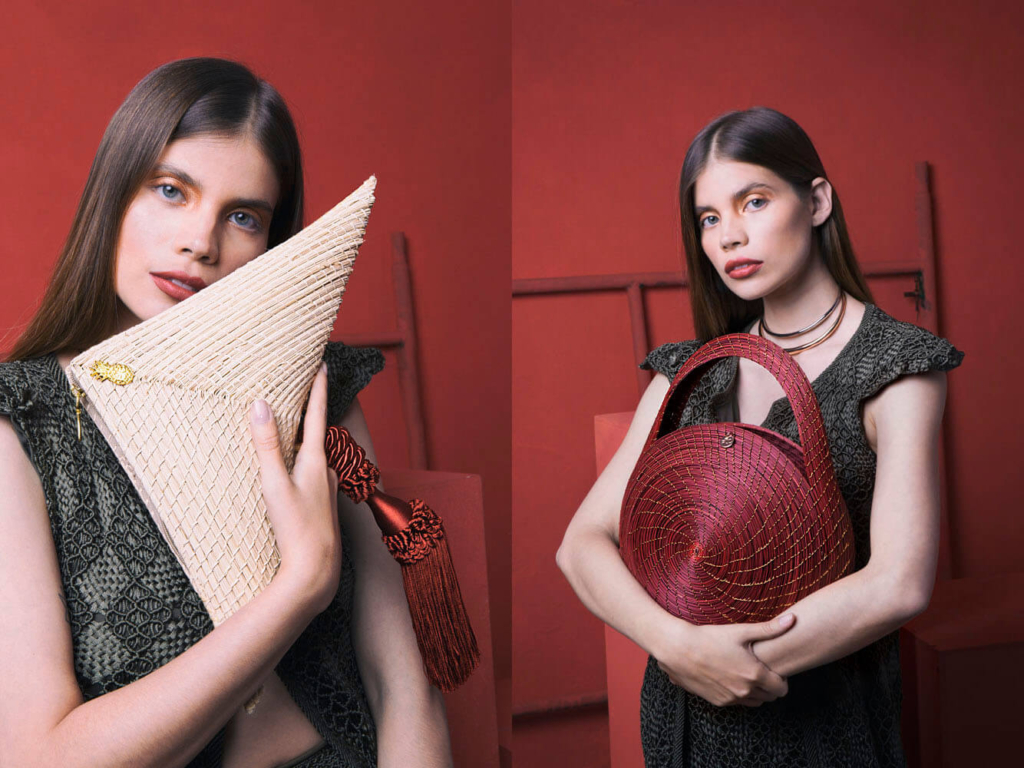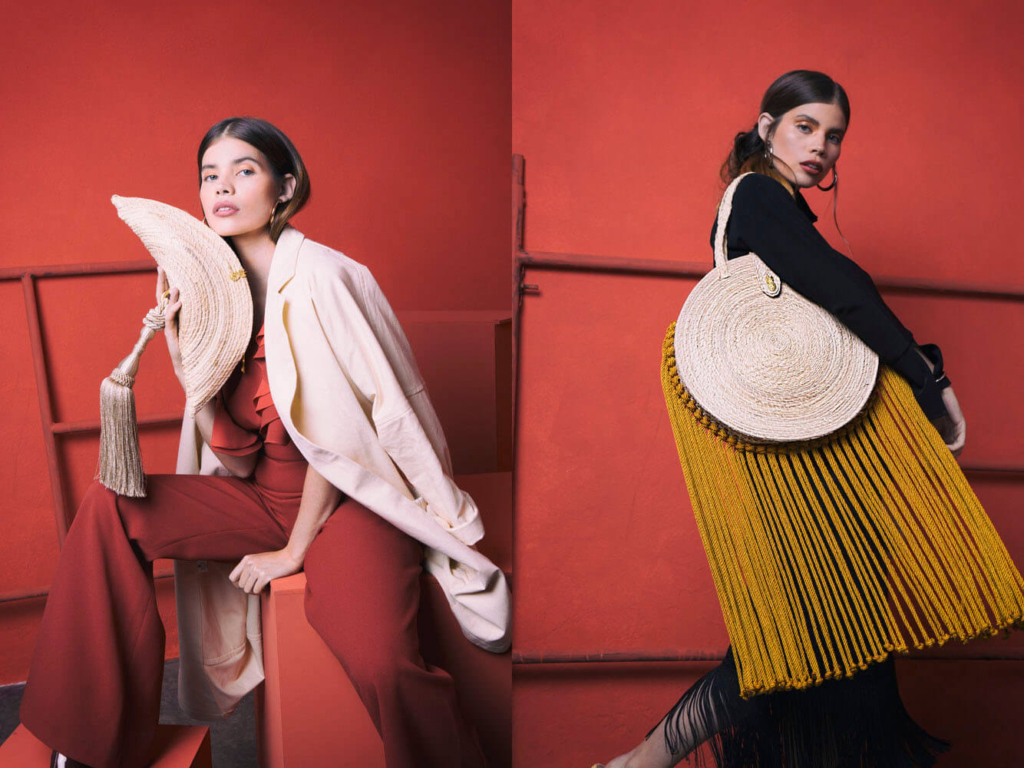 A lot of women consider this a "summer bag"  best worn with floral dresses. What other ways would you recommend styling them?
Juliana: We have tried to break the stereotype of "beach" and "summer". In fact, we came to the conclusion that people are a little more risky with their style if you give them the necessary push. You can wear jeans with boots, a cute shirt and jacket, and carry one of our bags – which will actually  become the highlight of the outfit, because normally you would carry a leather purse. We have not limited ourselves; if we design a bag, the idea is that you can use it every day. Go to the beach, to the market, or for a lunch with your friends. The only limit is your imagination.