';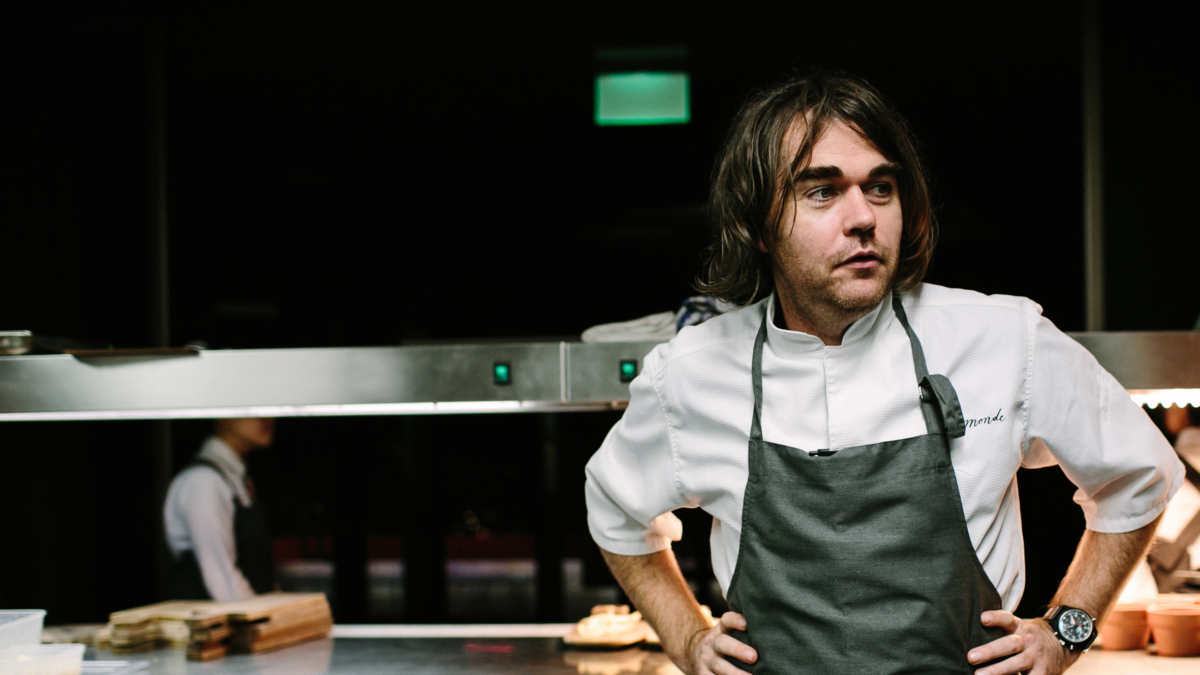 ;
Life isn't all salt-cured wallaby and garlic snails with parsley for Shannon Bennett, Melbourne hospitality bigwig and head chef at the acclaimed Vue de monde. In this instalment of our Culinary Guilty Pleasure series, find out what treat Bennett reaches for when he's off the clock.
Besides jelly babies, [my guilty pleasure] has to be nutella doughnuts. Hot, sweet pastry balls filled with gooey nutella. What could be better?!
They take me back to the childhood memory of my mum making me nutella on toast. The smell of the toast cooking, the crunch of the first bite mixed with the gooeyness of the nutella – especially if you were lucky enough to get a larger nutella-to-bread ratio, it was the best treat. 
It's a real adult treat, too, especially when enjoyed with an old-fashioned cocktail from Lui Bar, where the doughnuts are a big hit. People love coming in and having a treat that reminds them of their childhood in a sophisticated setting.
For me now, after a long shift in the restaurant when I'm exhausted, I need something sugary and tasty. Taking a bite of one of these can make everything right with the world again, even for just a second. That feeling of pure happiness at the first bite – there's nothing quite like it.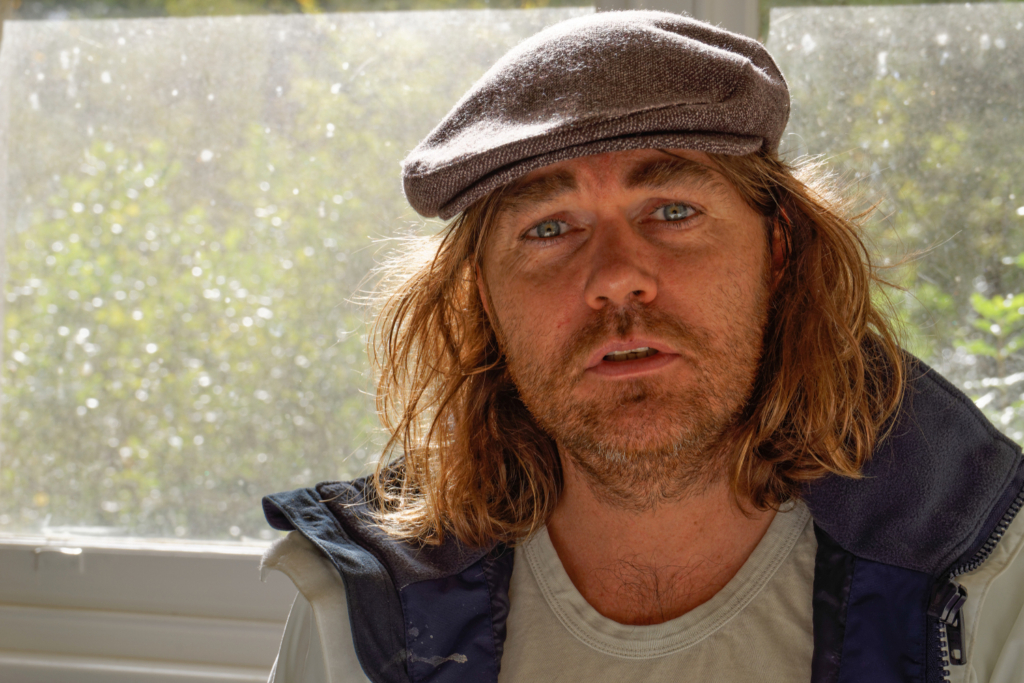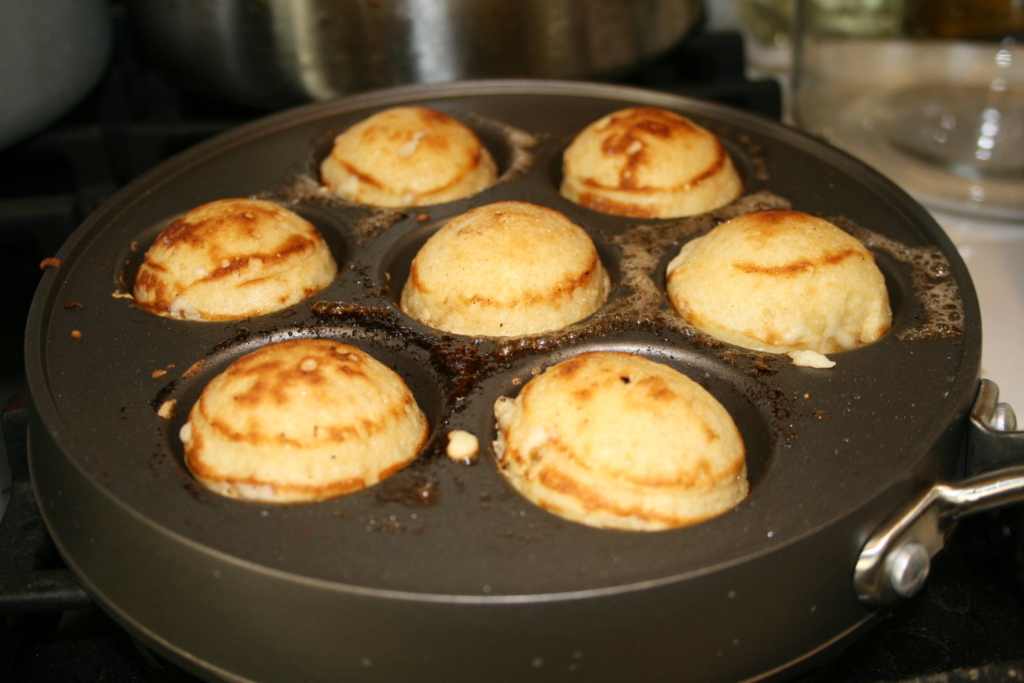 Nutella Doughnuts Recipe
Makes: 1 batch (100 balls), requires a doughnut maker
Ingredients:
34 whole eggs (separated)
1000 ml cream
500 g melted butter
1 kg plain flour
200 g castor sugar
10 ml lemon juice
Method for Batter:
1. Separate eggs and whisk the whites to a very soft peak. Then add sugar to whites, continuing to whisk until soft peaks form.
2. In separate bowl, attach pastry paddles to an electric mixer and mix yolks and cream at speed 2. When combined, add flour and mix at speed 1.
3. When these are combined, increase to speed 3 for 1 minute, scraping down sides continuously.
4. Add 1/3 egg white/sugar mixture on speed 1. Scrape the sides and increase to speed 2, adding the next 1/3.
5. Remove bowl from mixing stand and add the final 1/3, then whisk by hand. Add melted butter and lemon juice, and whisk to combine.
6. Portion into 7 piping bags.
Method for Doughnuts (7 balls per serve):
1. Preheat doughtnut maker, season with oil & Salt
2. Pipe mixture until level.
3. Rotate ½ turn at a time cooking in between. On 3rd rotation, add nutella.
4. Fill remaining gap with batter.
5. Finish last side.
Shannon Bennett
International celebrity chef Shannon Bennett heads a culinary empire that spans from fine-dining establishment Vue de monde and adjacent Lui Bar (both atop the Rialto Tower in Melbourne) to venues like the superb Bistro Vue, the Piggery Café at Burnham Beeches and the Burnham Bakery, not to mention his overseas Vue Events venture. Between appearances on Australian television, he has authored six books, the latest of which, Cooking All Over The World, chronicles his 70-day journey to 19 culinary capitals – including Shanghai, Toronto and Mexico City – telling tales of the people, places and plates he encounters along the way. vuedemonde.com.au
Article by Franz Scheurer
What's your doughnut DNA?