';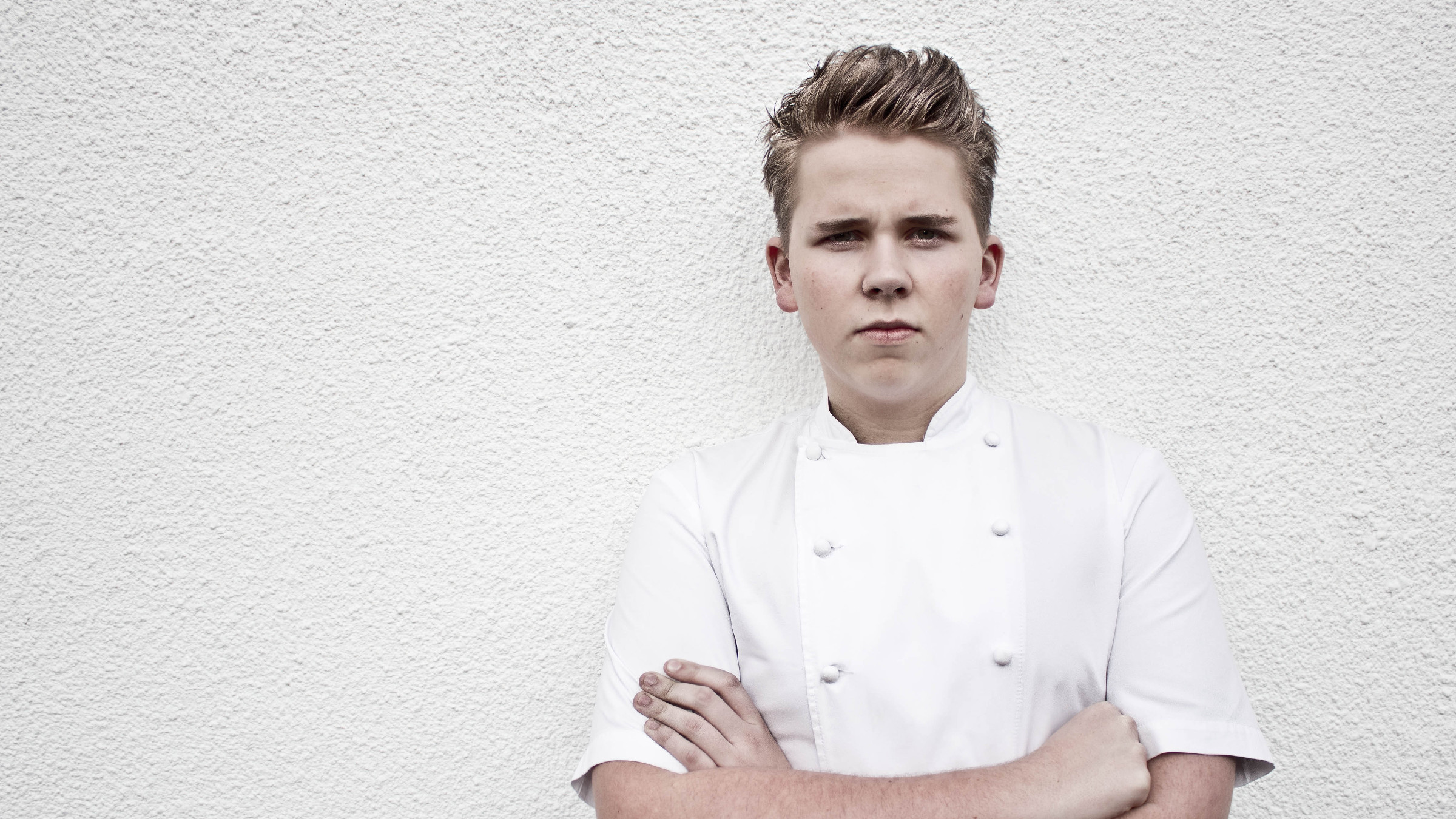 ;
While his peers were looking ahead to their gap years, British culinary prodigy Luke Thomas was already striking out on his own – as a chef and entrepreneur. Now a 21-year-old restaurant owner, cookbook author, TV personality and decorated chef, Thomas has secured a firm foothold among the UK's epicurean elite. Success hasn't dulled his taste for homegrown comfort foods, however, as we see in this instalment of our Culinary Guilty Pleasure series.
I'm a real fan of comfort food, the kind of food you eat sitting next to the fire on a rainy day, be it roast beef and giant Yorkshire pudding soaked in rich red wine gravy, or roasted Welsh lamb.
I love a little hint of spice with roasted meats, and one of my favourites is roasting a leg of Welsh lamb in a few herbs, spices, lemon and a generous seasoning of salt, then leaving to marinate overnight before roasting and getting a lovely crispy layer on the outside of the lamb, served with a dollop of mint sauce or tzatziki.
This is a brilliant way to get loads of flavour into your lamb, but you need to start this recipe the day before so it can marinate overnight (ask your butcher to prepare the lamb for you so you don't have to bother with it yourself). Serve with salad or couscous, and if there are any leftovers, they are delicious the next day with more tzatziki.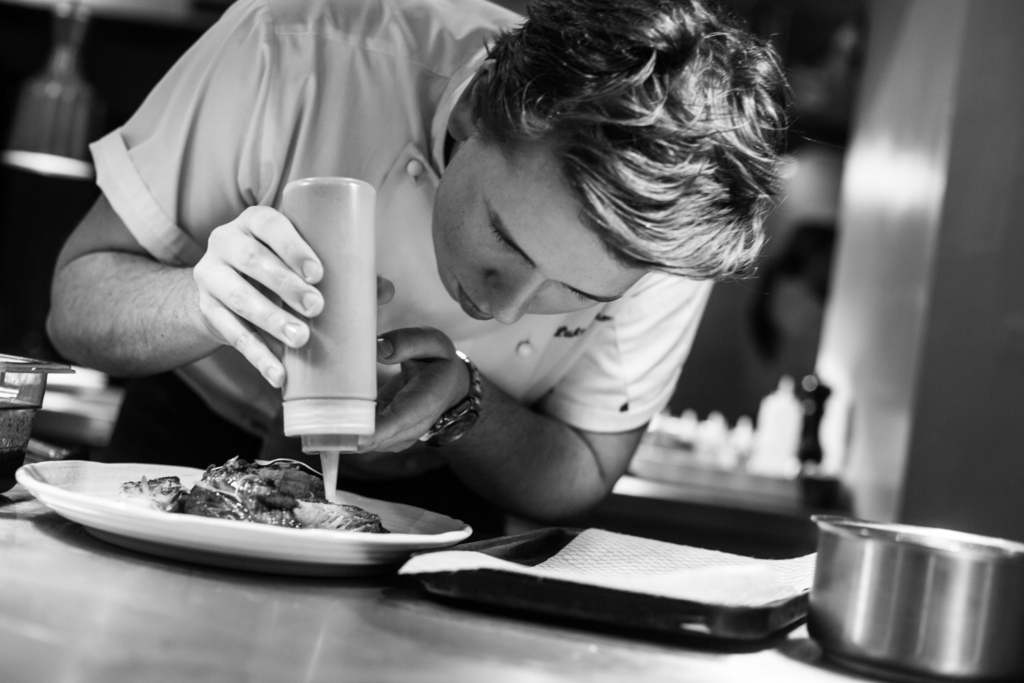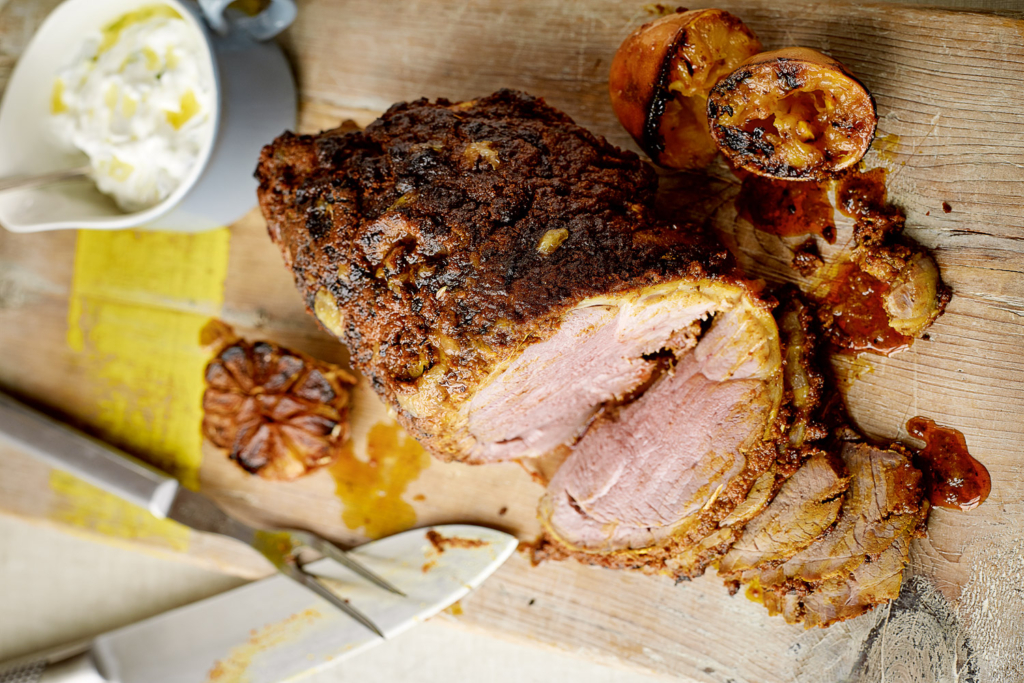 Spiced Roast Leg of Lamb with Tzatziki
Serves 6
Preparation Time: 10 minutes
Chilling Time: Overnight
Cooking Time: 1 hour, plus 15 minutes resting time
Ingredients:
800g–1kg leg of lamb, boned, rolled and tied
(For the Marinade)
2 onions, peeled and roughly chopped
3 garlic cloves, peeled and roughly chopped
1 small bunch of fresh flat leaf parsley, leaves picked
1 bunch of fresh coriander, leaves picked
1 tbsp chilli powder
2 tbsp cumin powder
2 tbsp turmeric
2 tbsp sweet paprika
30g sea salt
100ml olive oil
Juice and zest of 1 lemon
Salt and pepper
(For the Tzatziki Sauce)
1 cucumber, peeled, halved lengthways, de-seeded and diced
2 garlic cloves, peeled and crushed
200g thick Greek yoghurt
75ml extra virgin olive oil
20 fresh mint leaves, roughly chopped
Sea salt
Method:
1. Blitz the marinade ingredients in a food processor until you achieve a fine paste. Season with salt and pepper.
2. Rub the paste all over the lamb, making sure to really work it into the flesh, then place the lamb in a roasting tray and leave to marinate in the fridge overnight.
3. When you're ready to cook the lamb, preheat the oven to 200˚C. Season the lamb with a little more salt and pepper, then roast in the oven for 1 hour, until golden brown all over. (This will result in lamb that is a little pink in the middle; if you like it more well done, then cook for a further 30 minutes.).
4. To make the tzatziki, mix together all the tzatziki ingredients in a small bowl and leave in the fridge until needed.
5. When the lamb is cooked, remove it from the oven and leave to rest, covered in foil, for 15 minutes before carving. Serve with a generous dollop of tzatziki.
Luke Thomas
An aspiring chef from the age of 12, Luke Thomas began pursuing his dream on weekends and evenings after school, working in the Michelin-star kitchen at the Chester Grosvenor Hotel & Spa and moving on to apprentice under the likes of Jamie Oliver and Grant Achatz. At 18, he launched his solo career with the opening of his first restaurant, Luke's Dining Room, which won Berkshire and Buckinghamshire Restaurant of the Year in 2013. In between appearances on shows like Junior MasterChef and the BBC Three documentary about him, Britain's Youngest Head Chef, Thomas has managed to open 3 more restaurants and write a cookbook, all before the age of 22. Visit lukethomas.co.uk
Article by Jessica Keller

Star Chef Luke Thomas gives a Greek twist to a classic British dish. Great for the experts, but would you be confident combining culinary styles at home?