';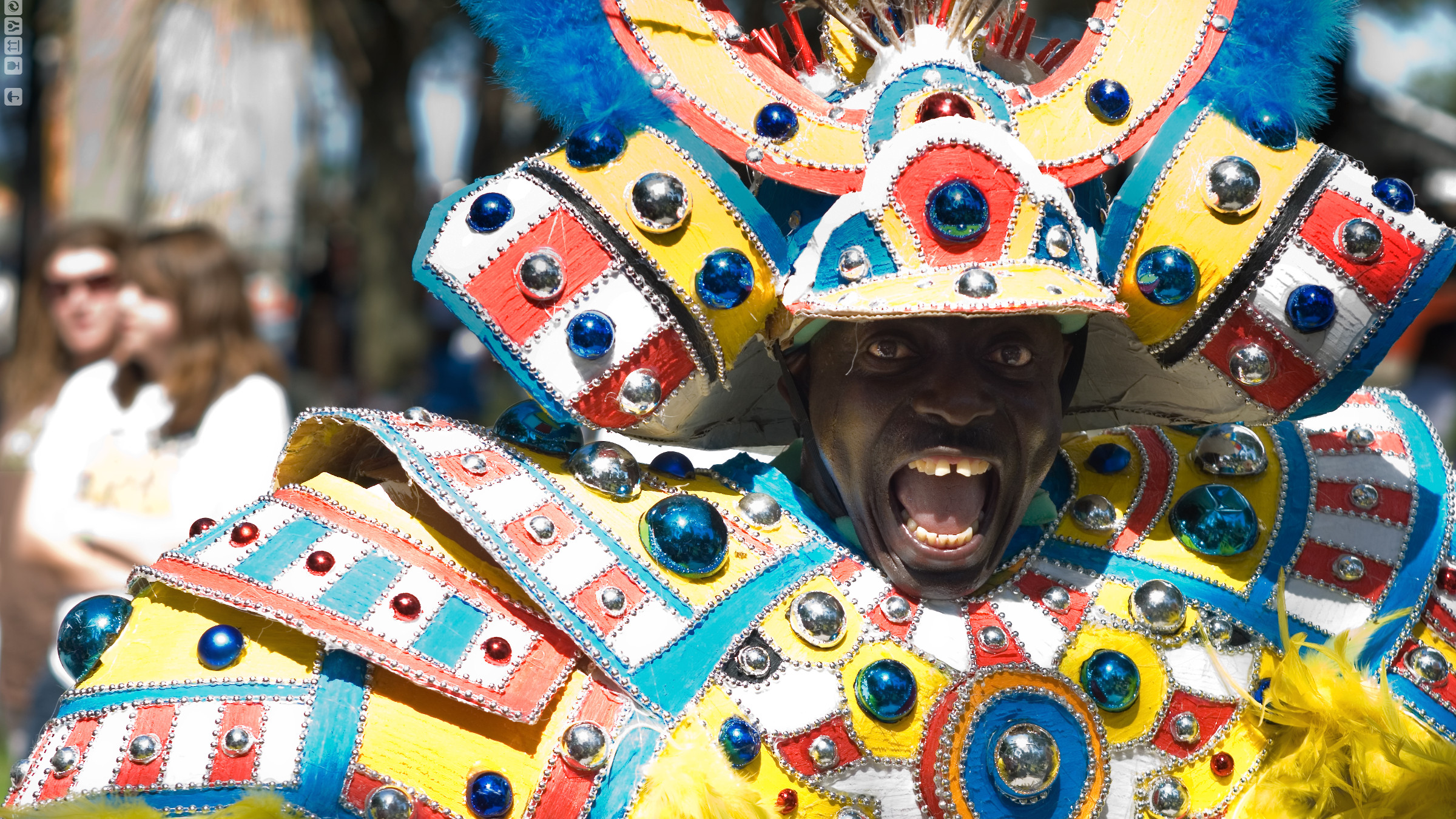 ;
Whether it's a dance party in paradise or a truly epic New Year's celebration you're looking for, we've got you covered.
Les Ballets Jazz de Montréal
Montreal, Canada
2-5 December
Following a year-long world tour, BJM contemporary dance troupe is finally home. Be seduced by choreographer Itzik Galili's Mono Lisa, get swept up in Andonis Foniadakis' hectic and engulfing Kosmos, and discover the primitive tribal heartbeat of Rodrigo Pederneiras' Rouge.
placedesarts.com
Photo: Gregory Batardon
Art Basel Miami
Miami, Florida, USA
3-6 December
The art fairs are overwhelming, the parties legendary, the money free-flowing. But it's not all big wig collectors and procurers with deep pockets – the average art-curious visitor at Art Basel Miami can gravitate towards more than 25 satellite fairs if they're not yet feeling ready for the main to-do at the Miami Beach Convention Center. Aqua, Verge, NADA and Pulse fairs all come highly recommended for newbies and more avant-garde types.
artbasel.com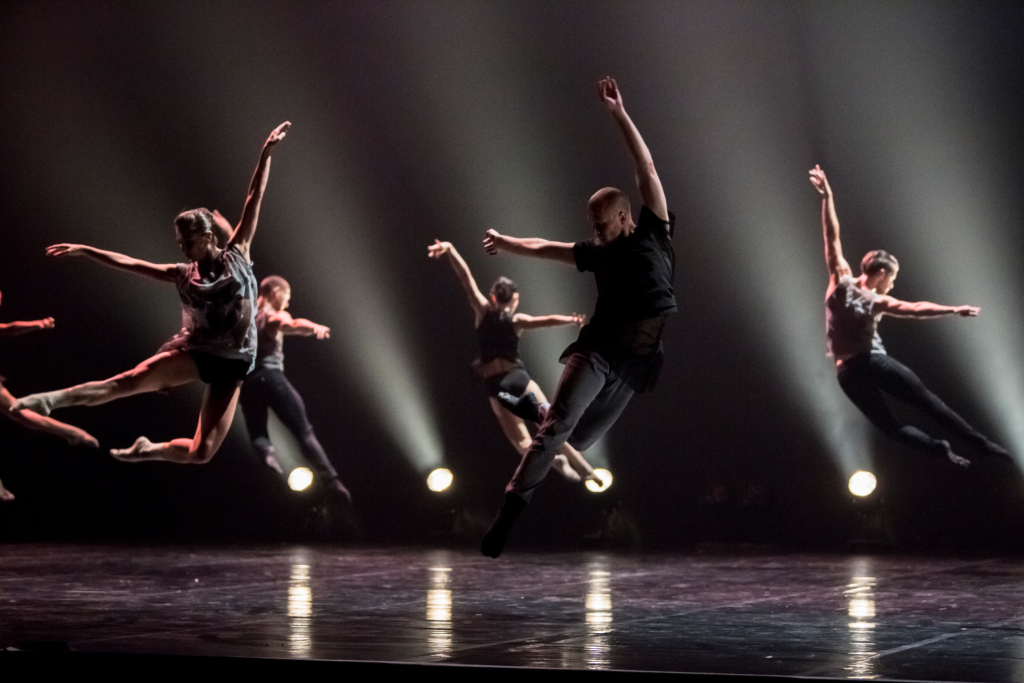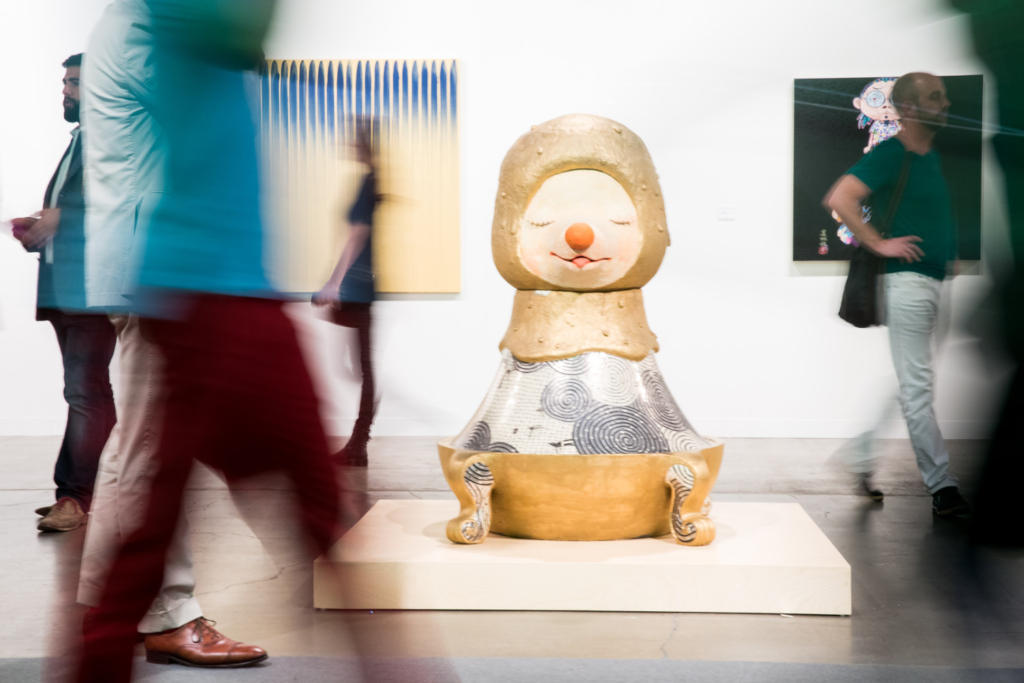 The Big Design Market
Melbourne, Australia
4-6 December
Just in time for the gift-giving season, Melbourne's premier design show goes into high gear, showcasing fashion, furniture, homeware, lighting, children's products and more. New for this edition are a specially commissioned watercolour 'chandelier' by local designer Emily Green, a Champagne bar offering a lavish High Tea with dainty snacks and flutes full of bubbly, and a bicycle testing track where visitors can test-ride bikes from Australian brand Reid Cycles. Just maybe refrain from hitting the track after High Tea.
thebigdesignmarket.com
Fête des Lumières
Lyon, France
5-8 December
The city of Lyon knows how to keep a promise. 370 years ago the plague swept into town, prompting the municipal councillors to vow to honour the Virgin Mary if the city was spared. It was – at least, to a certain extent – and a candlelight procession was held and offerings made in the Basilica of Fourvière. In the centuries since, the tradition has become a major fixture on the Lyonnais calendar, first with residents placing candles in windows and on balconies, and more recently, with extravagant light displays put on by renowned artists from home and abroad. More than 70 installations pop up across Lyon for the festival, shooing away the darkness of winter and revealing the city's streets, parks and landmarks literally in a different light.
fetedeslumieres.lyon.fr
Krampusnacht
Klagenfurt, Austria
5 December
The holiday season isn't all sugar plums and reindeer for the children of Austria. You may have heard of St. Nicholas, who, in many parts of Central Europe, comes around on 6 December to bestow good children with all manner of treats and gifts. Unfortunately, he's often accompanied by his counterpart, a hairy demon with giant horns, razor teeth and eyes of burning coal who kidnaps naughty little ones. A pagan relic or genius method of behaviour manipulation? Either way, in many Alpine towns today, the Krampus gets his own day to run wild, and in Klagenfurt, things tend to go Krampus-crazy with more than 1,000 costumed (and often beer-fuelled) locals and visitors parading through the streets and partying into the night.
visitklagenfurt.at
Photo: tribp/Flickr
Mevlana Whirling Dervishes
Konya, Turkey
10-17 December
That most dizzying of Turkish dances, performed by men in tall cylindrical hats and long white robes is, in fact, not a dance at all, but a form of meditation. Known as the Mevlevi Order, practitioners of this beautiful method are following the teachings of a 13th-century poet and Islamic theologian known as Rumi, who found divine harmony through meditative whirling. Modern adherents observe the anniversary of his death each December in a moving and entrancing ceremony that UNESCO has honoured among the world's Masterpieces of the Oral and Intangible Heritage of Humanity.
mevlana.net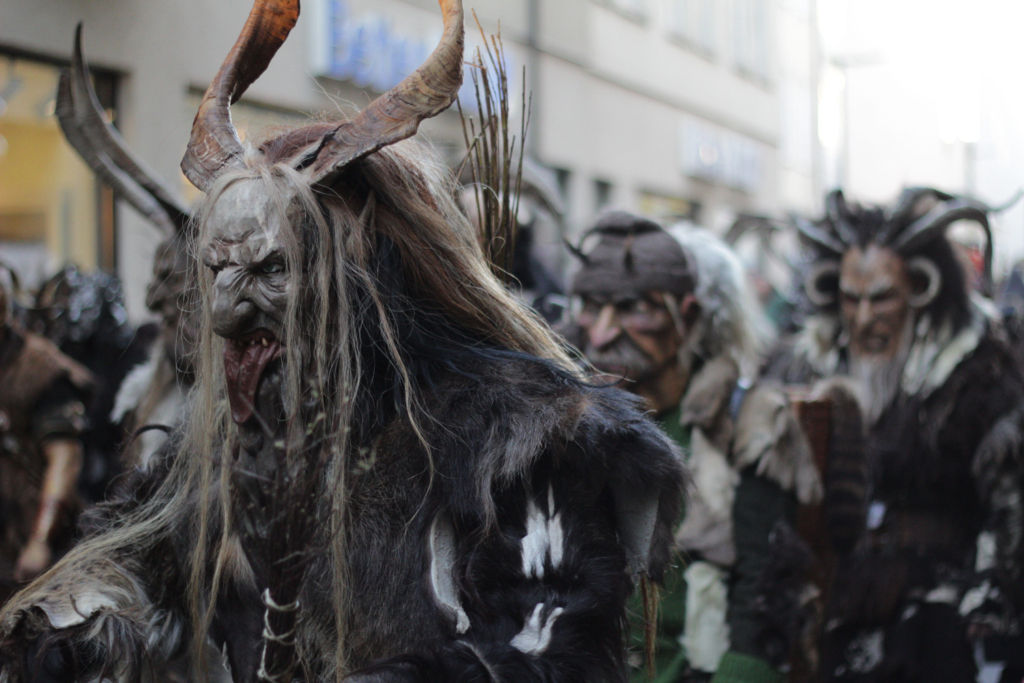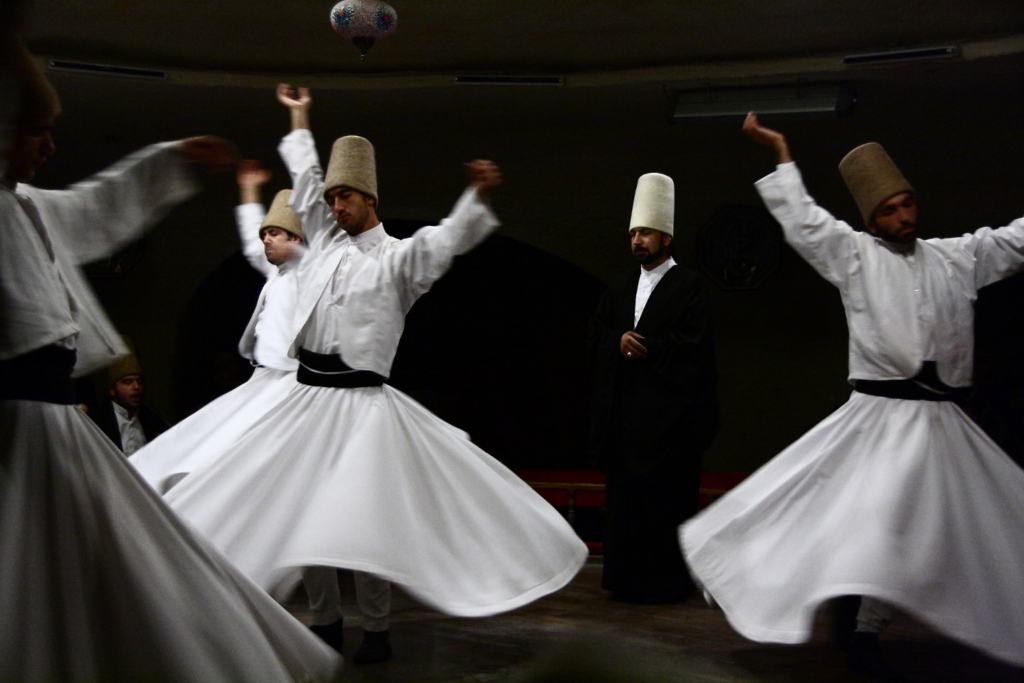 World Mind Games
Beijing, China
11-17 December
There's no difference between work and play for these strategy savants, who will converge on Beijing for what you might call "the Olympics of the brain". Going head-to-head in chess, bridge, draughts, go and xiangqi, contestants from across the globe will enter a battle of the wits to see who emerges victorious.
worldmindgames.net
Burning the Clocks
Brighton, England
21 December
Sick of consumerism? Looking for an inclusive winter event for people of all ages and beliefs? Kind of sort of a pyro? Founded in 1994 by community arts organisation Same Sky, Brighton's Burning the Clocks is a celebration of art and light held each year during the winter solstice. Thousands of participants process through the city with handmade paper lanterns – and thousands more gather to watch – ending at the beach where a great bonfire awaits. One by one, the lanterns are tossed into the fire, their floating embers symbolising the release of hopes and dreams for the coming year.
samesky.co.uk
Photo: Jeb Hardwick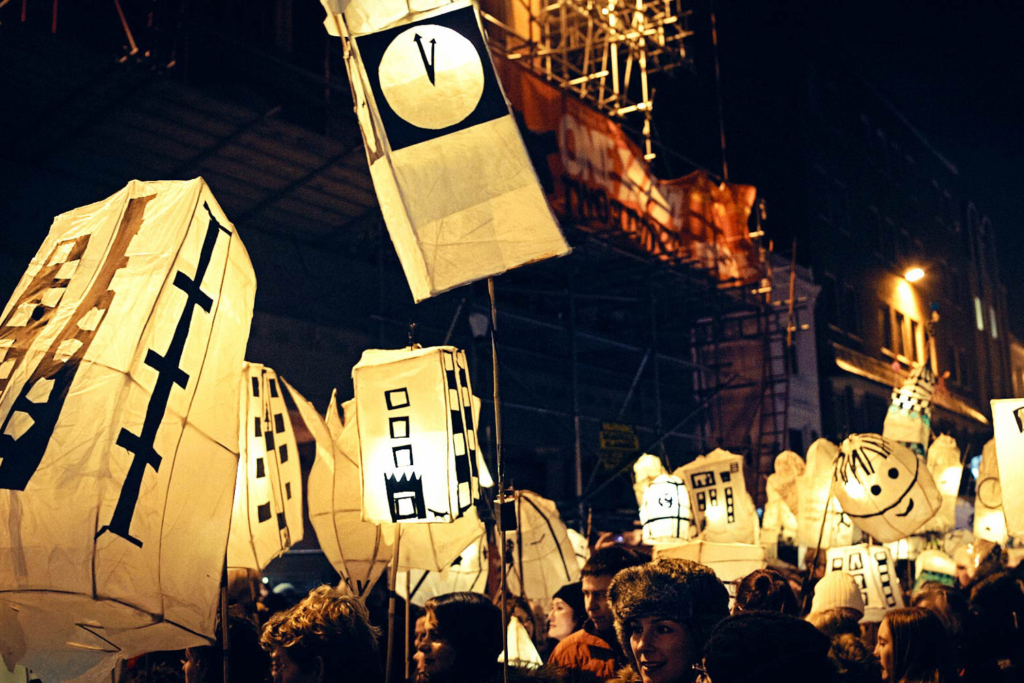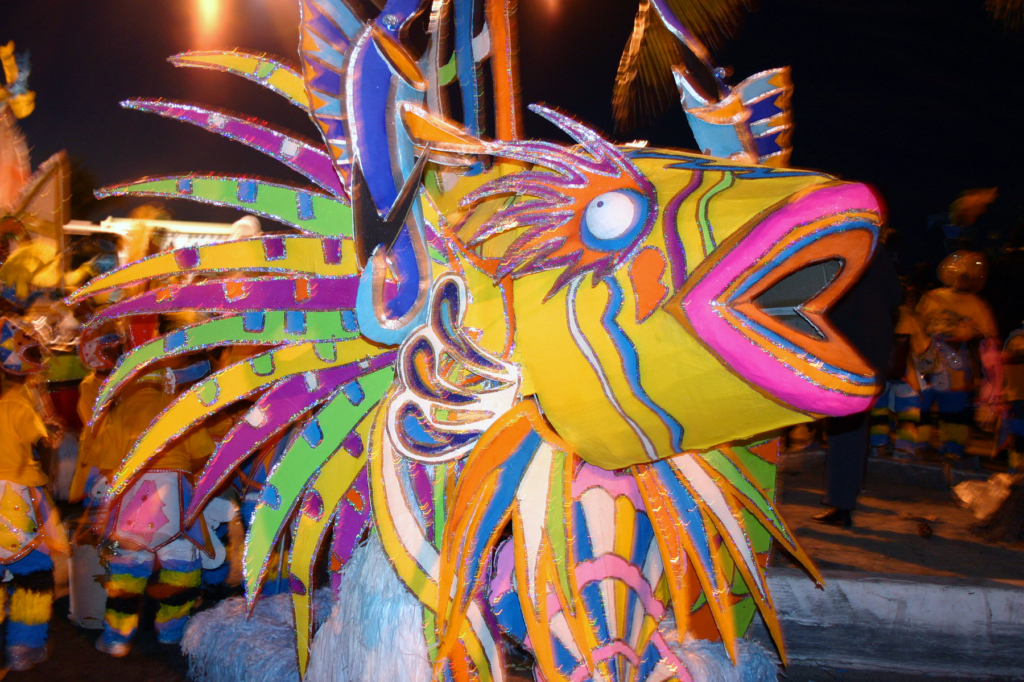 Junkanoo Parade
Nassau, Bahamas
26 December
Junkanoo is to Nassau as Carnival is to Rio – a fiercely beloved national tradition and major cultural celebration. Months prior to the festivities, groups of families and friends get together to construct magnificent floats and over-the-top costumes, some as much as 15 feet tall, that they will wear to dance down the street in a riotous parade that begins in the middle of the night. Cheered on by thousands of spectators, the groups will be judged on their elaborate handiwork, the most ostentatious being awarded the winning title and having their costumes enshrined in the Junkanoo Expo Museum.
Photo © DeusXFlorida
Sunburn Festival
Goa, India
27-30 December
Sun, sand and electronic dance music – this is paradise on steroids. For three days, Indian and international DJs rock the palm-lined beaches of Goa with their best electro beats on Asia's largest single stage. The food is spicy, the deco elaborate, the crowd young and full of energy. Join them as they dance barefoot in the sand to the most of-the-moment music.
sunburn.in
Snowglobe Music Festival
South Lake Tahoe, California, USA
29-31 December
Not so into sweating it out in India? Then wrap up warm and head to snowy Lake Tahoe, where you can ski and snowboard by day, then get down to everything from electro pop to hip hop by night. When the DJs aren't spinning, pro snowboarders are swooshing down the ramp beside the main stage, showing off their trickiest moves, and graffiti artists are creating live works right before your eyes.
snowglobemusicfestival.com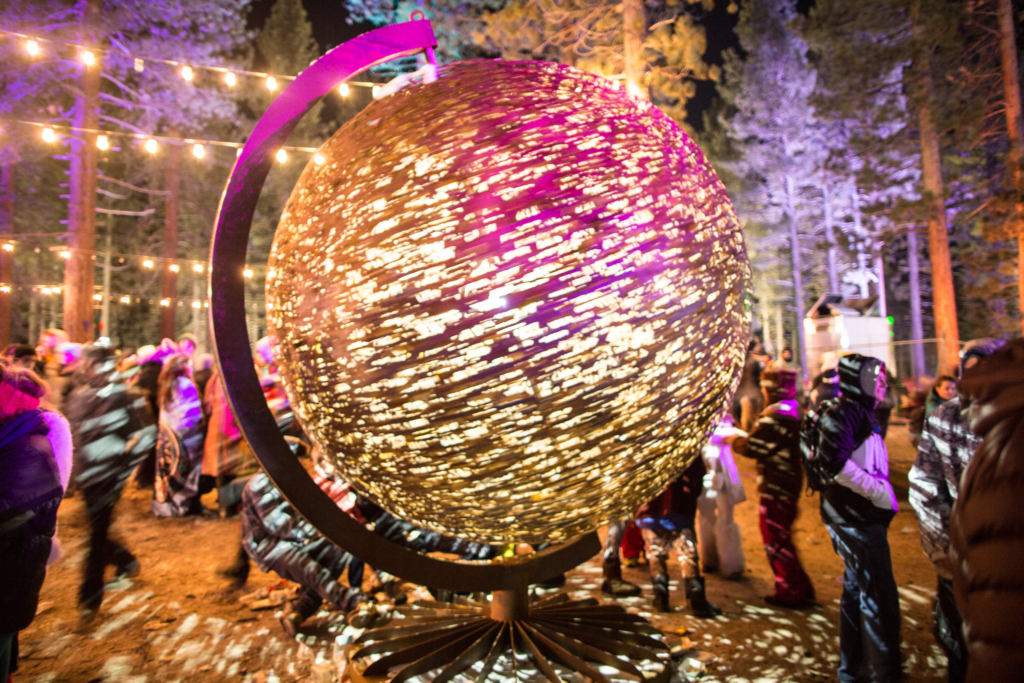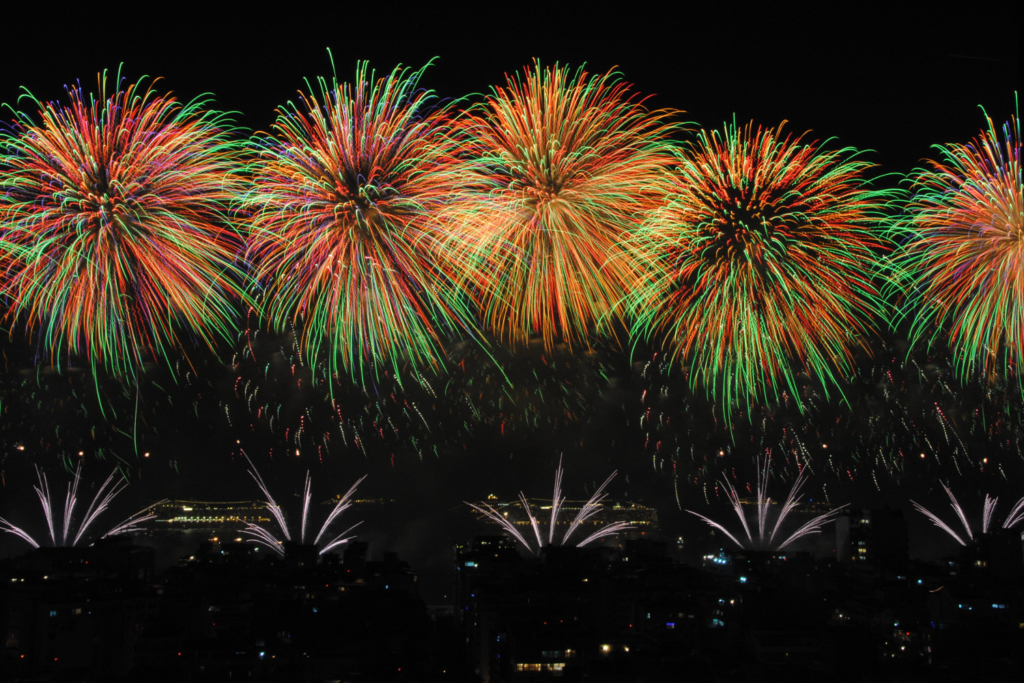 Reveillon
Rio de Janeiro, Brazil
31 December
It's the most festive night of the year, and this is one of the most festive ways to spend it: partying on the beach with millions of vivacious Brazilians dressed in white. International bands and samba ensembles start setting the tone on Avenue Atlantica from 8pm, and at midnight one of the world's most extravagant fireworks displays takes flight over the sea. The festivities are full of superstition – wearing white to represent purity, avoiding chicken meat because chickens walk backwards – but the most lively tradition takes place after the fireworks, when the crowds surge into the ocean to jump seven waves and make seven wishes for the new year.
facebook.com/copacabanareveillon
Photo: Leandro NeumannCiuffo/Creative Commons
IceStock
McMurdo Station, Antarctica
31 December – 1 January
McMurdo Station is far from the beaches of Rio – physically and philosophically – but the scientists and researchers living and working here aren't afraid to cut loose, too. With the midnight sun high in the sky, they host a day-long head-banging shindig to ring in the new year at the end of the world. And if this video is any indication, researchers really know how to party.
Sydney New Year's Eve
Sydney, Australia
31 December
Be among the first to welcome 2016 at one of the world's most famous New Year's Eve blowouts. We're talking aerial acrobatics from trick pilot Matt Hall, entrancing water displays and light parades on Sydney Harbour, not to mention a particularly fancy fireworks display when the clock strikes 12.
sydneynewyearseve.com
Are you in the festive spirit yet?