';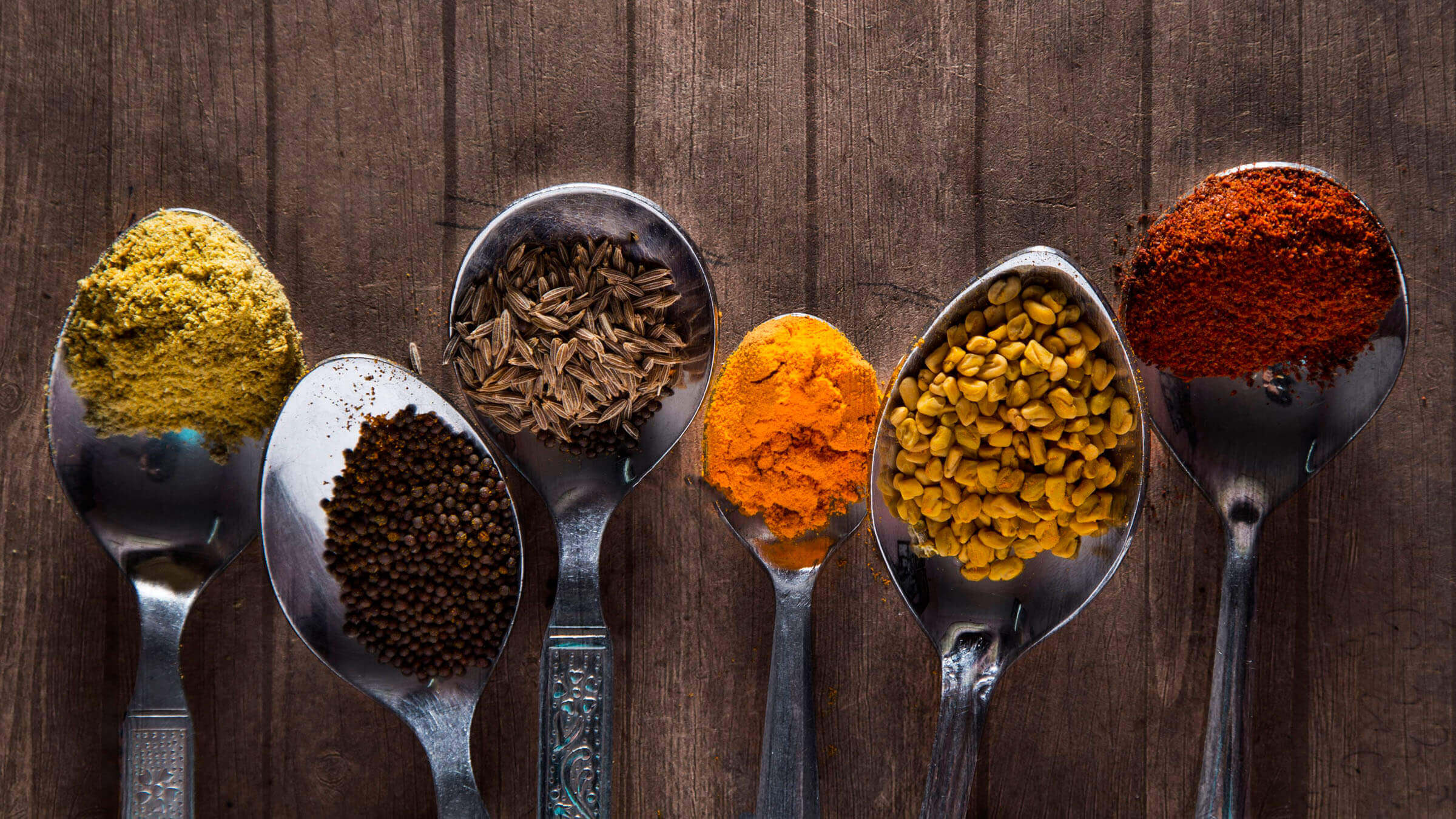 ;
Mumbai is a city of migrants. My grandfather moved to Mumbai, like many others, from his village in Konkan, in search of food more than employment. His village had been going through a relentless famine, and there were 11 siblings waiting to be fed. One brother followed another, and soon the entire family had made Mumbai their home, found work and food.
The legend goes that Mumbai is ruled by the goddess Annapoorna, one who ensures that you will never go to bed on an empty stomach – a huge promise that she continues to fulfil for thousands of migrants who come to the city daily and make it their home. Dieting, which basically borders on starvation, invites her wrath, and she envisions a land of full stomachs, warm hearts and strong spines.
Mumbai's Melting Pot
The migrants bring with them not just their hopes, but also their food culture, influencing and giving back to the city what they took from her: food, or anna as it's called in Sanskrit. As a mark of gratitude to the goddess, the food is cooked in traditional styles, rich with flavour and nostalgia for a land once called 'home', and it influences every inch of the landscape in their current home, Mumbai.
Long before the Turmeric Latte made it onto the list of healthy, upscale menus in the West, strong women in nauvari sarees (9 and not 6 yards of fabric) went to people's homes and hand-pounded spices to turn them into a ready-to-use, easy-to-store and delicious-to-eat version called 'bottle masala.' These women were often Agri, or East Indian, traditionally from native communities like the Kolis (fisherfolk). Seeing them these days is rare, but connoisseurs of good food are holding on to their bottle masalas.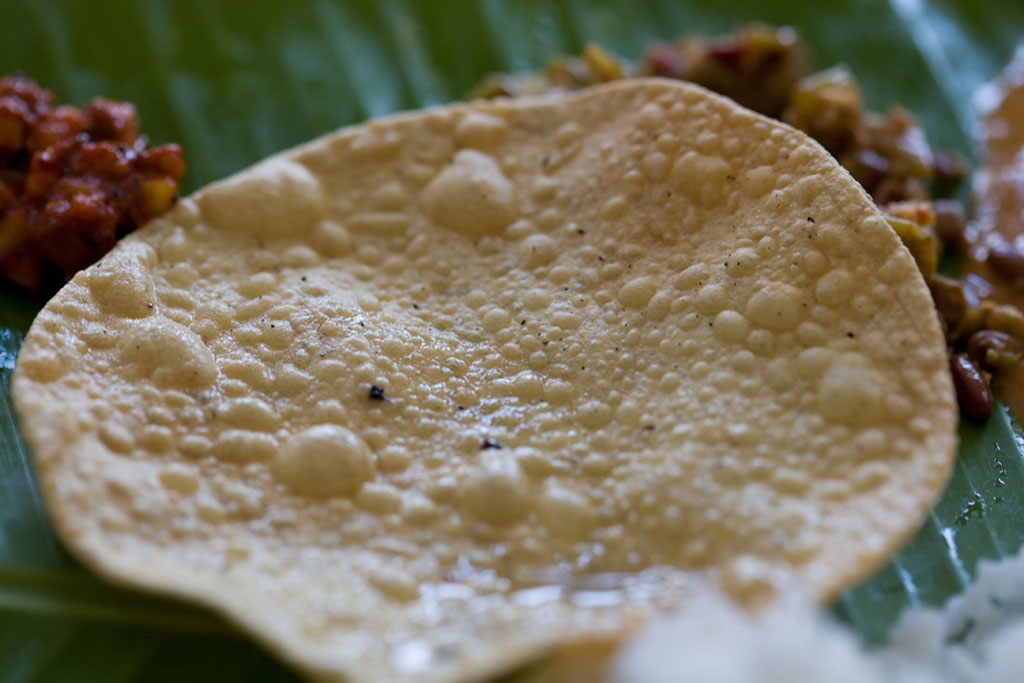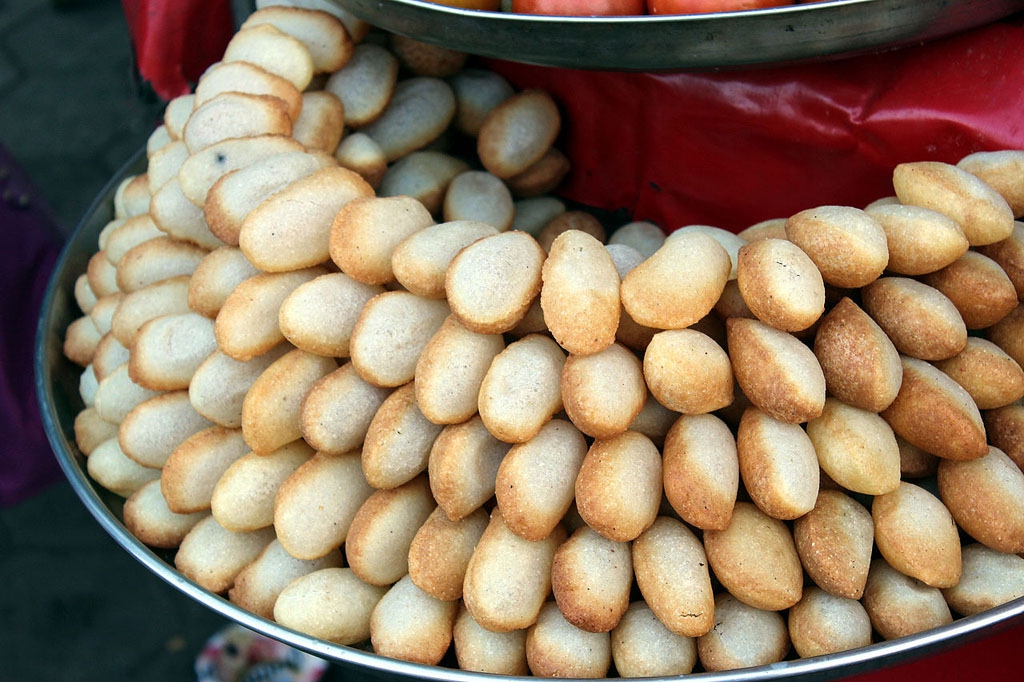 The Sindhis from Pakistan found a home here and returned the favour by introducing makhana (lotus seed), papads and wadiya. Papad is made of sun-cooked pulses formed into a flatbread that is fried or roasted before eaten. Although a part of every Indian community, no one eats papad in the kind of variety that Sindhis do; papad is, in fact, synonymous with the community, and now modern science tells us it could well be the food that has guarded the diversity of their gut bacteria even after a scathing partition. The gut-brain axis is still being explored, but in the meantime, in just one generation, Sindhis have built a rags-to riches-story – it seems they're having their papad and eating it, too.
It wouldn't be fair to write about Mumbai food and not mention chaat – the sev puri, bhel and pani-poori made with zest by the North Indians and eaten with 10 times the zest by Mumbaikars. The spices, the chutney and the fact that you have it standing on the road, under a tree, adds a romantic edge that's often missing in today's ready-to-eat foods or pizza deliveries at home. And yes, they have garbage bins you can use.
Of course, the South Indians brought with them not just their idli and dosa, but even their gunpowder (chutney made from pulses and spices) that gets mixed with sesame oil and is the favourite snack of Mumbai's ever-growing gang of runners and cyclists.
And you must have surely heard of the missal, which was recently voted the best vegan meal in the world. Made from mixing cooked sprouts with spiced chutney and veggies, this one is the original plant-based protein that's yummy in taste and easy on the waist. Dig in.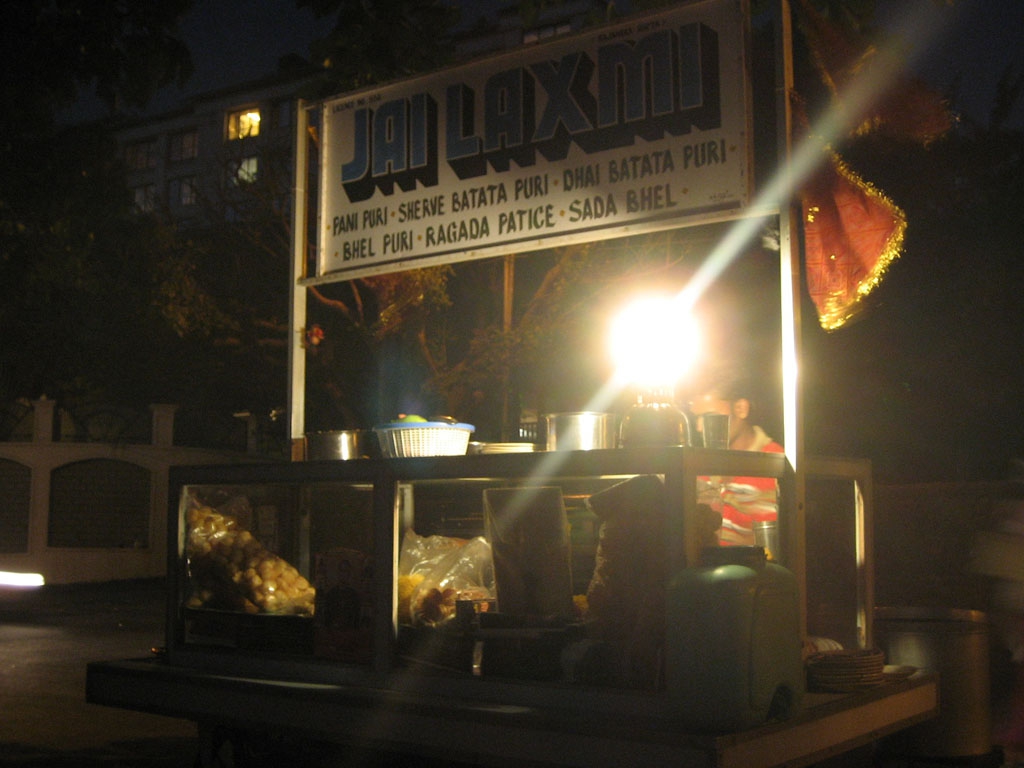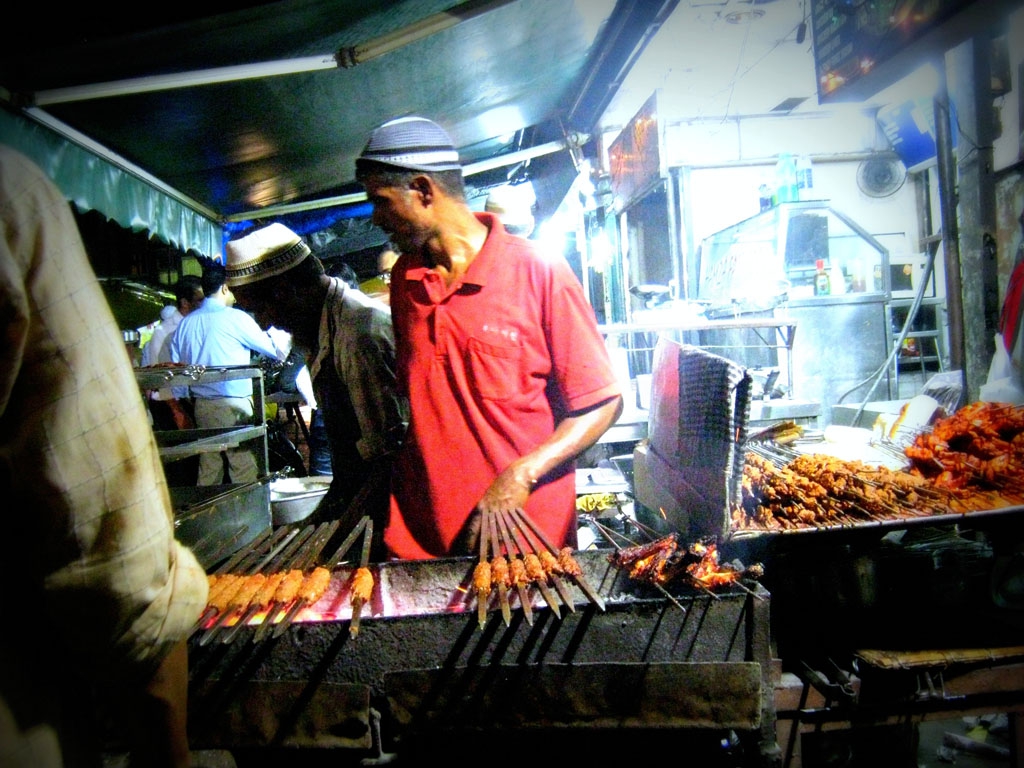 Nocturnal Noshing
Naturally, the city that never sleeps takes care of its night owls with special, no-fuss eateries that serve roomali roti and mutton, bringing a flavour of Islamic influence to those who choose long drives and sea breezes on a sleepless night. In fact, the original after-party of Mumbai is always at one of these nocturnal roadside restaurants; if one's a vegetarian, there's pav bhaji, and for the eggetarian, there's baida pav, ensuring that everyone can have a full meal.
Annapoorna would approve.
About Rujuta
Rujuta Diwekar has earned a reputation as one of India's most respected and inspirational wellness and nutrition experts. She advises India's elite on nutrition, yoga and Ayurveda. Her latest book Indian Super Foods (available on the Juggernaut app and as a paperback) is about the inherent wisdom and power in India's traditional food and eating practices. Rujuta is a regular contributor to this website as one of our special American Express Essentials Global Citizens. Discover more at rujutadiwekar.com and her Facebook page.
[Images: Opener: Maulpatel/Wikimedia Commons; Papad: Charles Haynes/Flickr; Paani Puri: Suyash.dwivedi/Wikimedia Commons; Chaat Stand: Philip Tellis/Flickr; Kebab: Meenakshi Madhavan/Flickr]
Any journey to India is a feast for the senses, but which aspect of India would you most like to experience?