';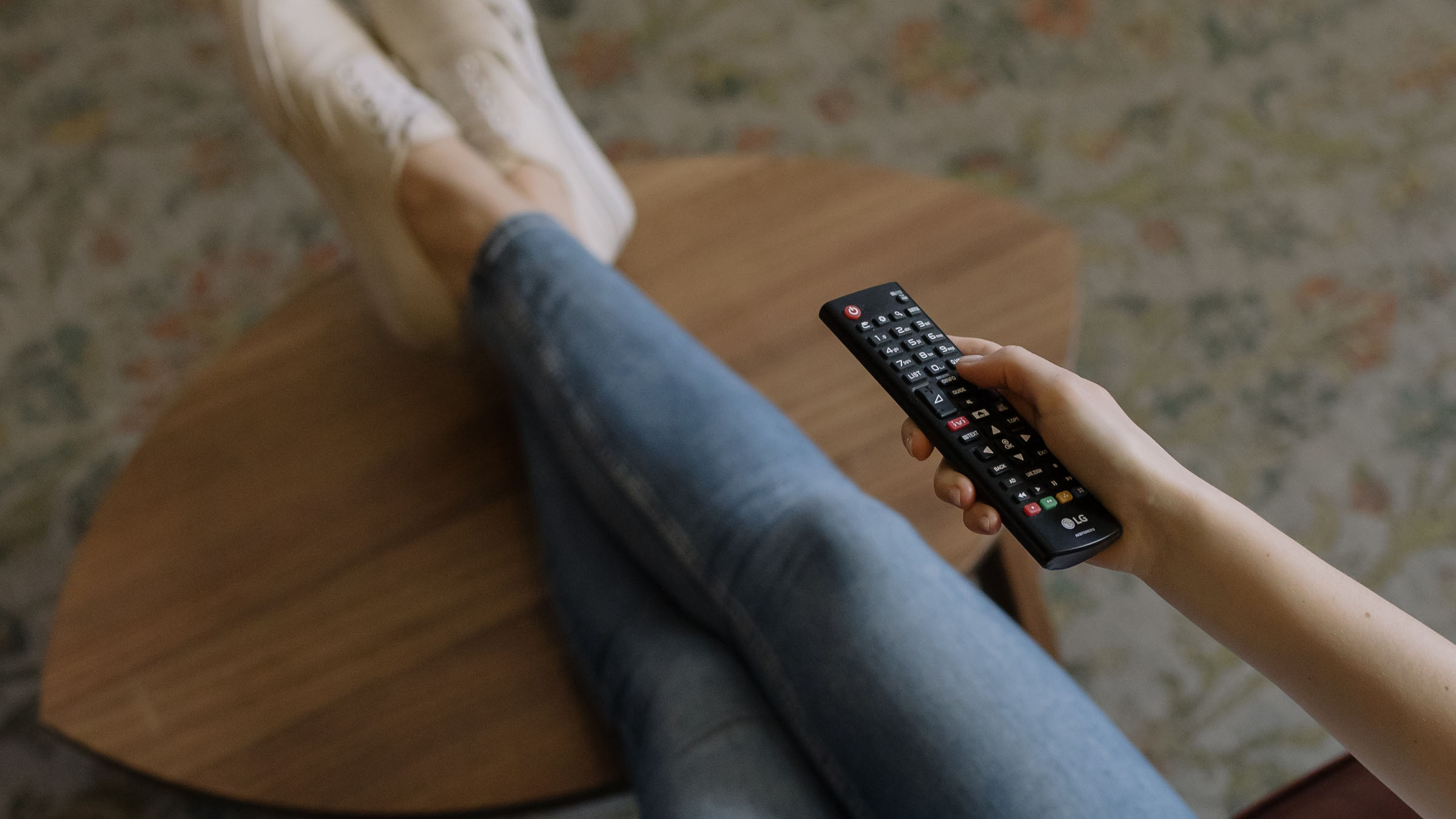 There used to be an established order to the entertainment industry: if you wanted to go big, you went to the movies. Television was the place to find more humble stories on a smaller scale. In the last 10 years, however, things have changed.
This month, Disney+ debuts WandaVision, a series that looks poised to directly affect the continuity of the Marvel Cinematic Universe (MCU), featuring the characters of Scarlet Witch (Elisabeth Olsen) and Vision (Paul Bettany) in a surreal domestic setting where all is not as it seems. With a $150 million budget, it has the kind of resources most films can only dream of. And it's just one example of a larger trend.
So, how did the biggest franchises in Hollywood movies find their way to TV? Let's take a look.
Expanding The Universe
As you may be aware, we are currently experiencing a period of great change in the TV industry. The battle for viewing supremacy has led the major content distributors to pour blockbuster budgets into ambitious shows that rival their big-screen counterparts, meaning the stories that were usually preserved for the multiplex have found their way to our streaming queues in the form of large-scale TV shows. To justify these enormous ambitions, many studios have turned to familiar universes to capture our attention.
Marvel were among the first to expand their movie universe onto the small screen, utilising the popularity of their movies to create an all-encompassing universe. This starts with 2013's Agents of S.H.I.E.L.D., which followed the adventures of the agency that 'cleans up' after the Avengers. This expanded into shows such as Agent Carter (2015-16), a supporting character from the Captain America films, and Netflix's Defenders shows, featuring self-contained adventures from the Avengers Universe via shows such as Daredevil, Luke Cage and Jessica Jones.
Far from soulless cash-ins, they were a way to breathe more life into the surrounding world of the movies, which would then contain little Easter eggs for the TV fans. However, we're getting to a point where the shows are taking the narrative lead. It's likely that WandaVision and fellow Marvel TV show Falcon and the Winter Soldier will drive narratives that have started in the blockbuster Avengers films, meaning the big screen will begin to work hand-in-hand with the small screen to tell a larger story (it was announced in December that WandaVision, Spider-man 3 and the forthcoming Doctor Strange sequel will all be part of one larger story).
It's not just superheroes who are making the TV crossover. This year, Amazon bets big on The Lord of the Rings, a series inspired by the J.R.R. Tolkien books, but undoubtedly harnessing the continued popularity of Peter Jackson's trilogy of films from the 2000s. The series, which costs roughly four times that of the film trilogy, will be a prequel story and no doubt seek to fit into viewers' minds alongside the films in a way that has been done so well in Star Wars series The Mandalorian.
Undoubtedly the most successful film/TV crossover to date, the series set in the aftermath of The Return of the Jedi has been embraced by the notoriously protective fan base, and provided revelations such as the return of characters from the original trilogy. While the Star Wars animated shows have often filled in gaps between movies, The Mandalorian has become required viewing for fans who want the complete Star Wars saga. The success of last month's second season has inspired a raft of Star Wars shows, including a Lando Calrissian series and the forthcoming Obi-Wan Kenobi spin-off which sees Hayden Christensen return to the role of Darth Vader.
Rewriting History
Of course, it's not just movie franchises looking for multi-platform success. Many TV shows have taken familiar movies and adapted them for television, telling the film's story over a longer time frame or even attempting to succeed where moviemakers failed. 1973 film Westworld seemed perfect for a big-screen update, but despite attempts from the likes of Arnold Schwarzenegger to remake the film, movie studios just couldn't seem to find a way to make it work.
However, in 2016 HBO premiered a bold new vision in a TV remake, one that gave us a much darker vision of Westworld filled with sex, violence and corruption. Long-form storytelling seemed to accommodate the world of Michael Chrichton's original story nicely, winning numerous and spanning four seasons so far.
A similar approach was used for 2013 show Hannibal, adapting the Hannibal Lecter novels by Thomas Harris and embracing the success of the five Lecter movies. Mads Mikkelsen reinvented the title role, moving from Anthony Hopkins' unblinking predator to someone more considered, whose psychopathic tendencies can be hidden within polite society. The show was a huge hit and is considered one of the best horror series of all time, but was cancelled before it could adapt the events of the most famous story, The Silence of The Lambs. '90s horror franchise Scream and Terry Gilliam's 12 Monkeys have also been revamped for a younger TV audience, enjoying three- and four-season runs respectively.
Many other films have provided new takes or perspectives on famous characters. Bates Motel attempted to understand Psycho's Norman Bates in a new way by chronicling his younger years, while Netflix's recent hit Ratched provides a prequel to One Flew Over the Cuckoo's Nest's Nurse Ratched, played here by Sarah Paulson. Both shows attempt to depict the creation of these monstrous characters, building on film performances and portraying them in a new light.
Sacred Ground
Not every story is necessarily welcomed with open arms, however, as diehard fans treat any new take on their beloved films with scepticism. HBO's Watchmen, for example, arrived in 2019 with a lot of pressure, being a sequel to the beloved 1986 comic book and Zack Snyder's hit 2010 movie.
Certain stories are considered sacred by their fan base, and any attempt to reinterpret the characters they've come to feel a sense of ownership over is likely to be scrutinised far more than its contemporaries. Last year's announcements of TV shows based on '90s comedy A League of Their Own and '80s cult hit The Lost Boys were met with raised eyebrows, given that the original interpretations are so well-loved. Even The Continental, a spin-off series set in the world of John Wick, has been questioned given that the show is reportedly a prequel that will not involve Keanu Reeves' hard-hitting assassin.
Those with concerns can comfort themselves knowing that these kinds of movie adaptations tend to have a high success rate, given the care involved in making something that lives up to expectations. Watchmen was a ratings hit, winning high praise from critics and picking up eleven Emmys. The similarly pitched Snowpiercer, a prequel to Bong Joon-ho's 2013 film, has equally been well received and is scheduled to return for a second season this month. Network FX, who were behind the recent continuation of Fargo, have also announced an Alien show, which hopes to continue the saga after years of false starts on film.
So, is TV taking over from movies as a home for big-budget storytelling? We would say no, as certain stories are still best viewed on the biggest screen available, and resolved within a couple of hours.
What has happened, though, is that the way that we watch TV has changed – now, anything that doesn't feel like 'must-see TV' is tossed to the bottom of the viewing queue. This has led to larger ambitions from those who make TV, meaning blockbuster titles are brought in to draw our attention, and perhaps become our new obsession. It means that stories which might not have worked in the cinema may get a second chance on television, while the franchises that we love can expand to include more stories than ever before.