';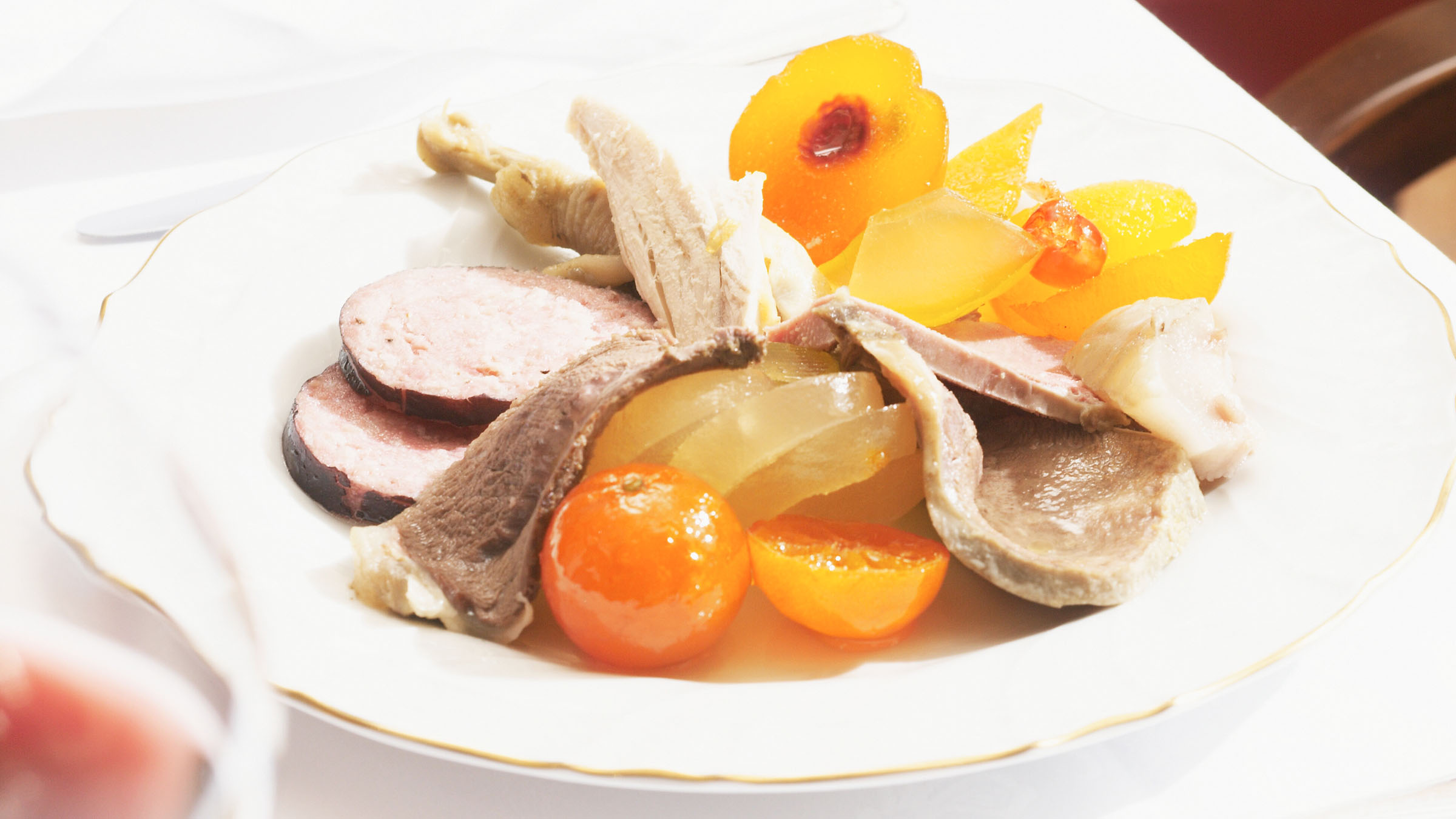 Be honest. You read "mostarda", and your mind leapt into action translating the Italian word into its English cognate – mustard – while your taste buds began performing a somersault of joy, anticipating the range of flavours this popular condiment is used to enhance.
But slow down. This is one of those times when a culinary treat is playing dirty tricks on your mind. Almost nothing like what you imagine mustard to be, mostarda di Cremona is a condiment like no other: strong, sweet, tangy-hot, colourful and homemade at its best. What's more, the moment you reach for the world map (or Google) to locate Cremona (a city in the region of Lombardy in northern Italy, just south of the Alps – you're welcome), hoping this might make things clearer, your brain might finally give up.
It is here that we come into play: to lift the lid off the jar and let loose the secrets behind this vivid, spicy Italian specialty, called upon to enliven festive tables not only in Cremona, but all around the world.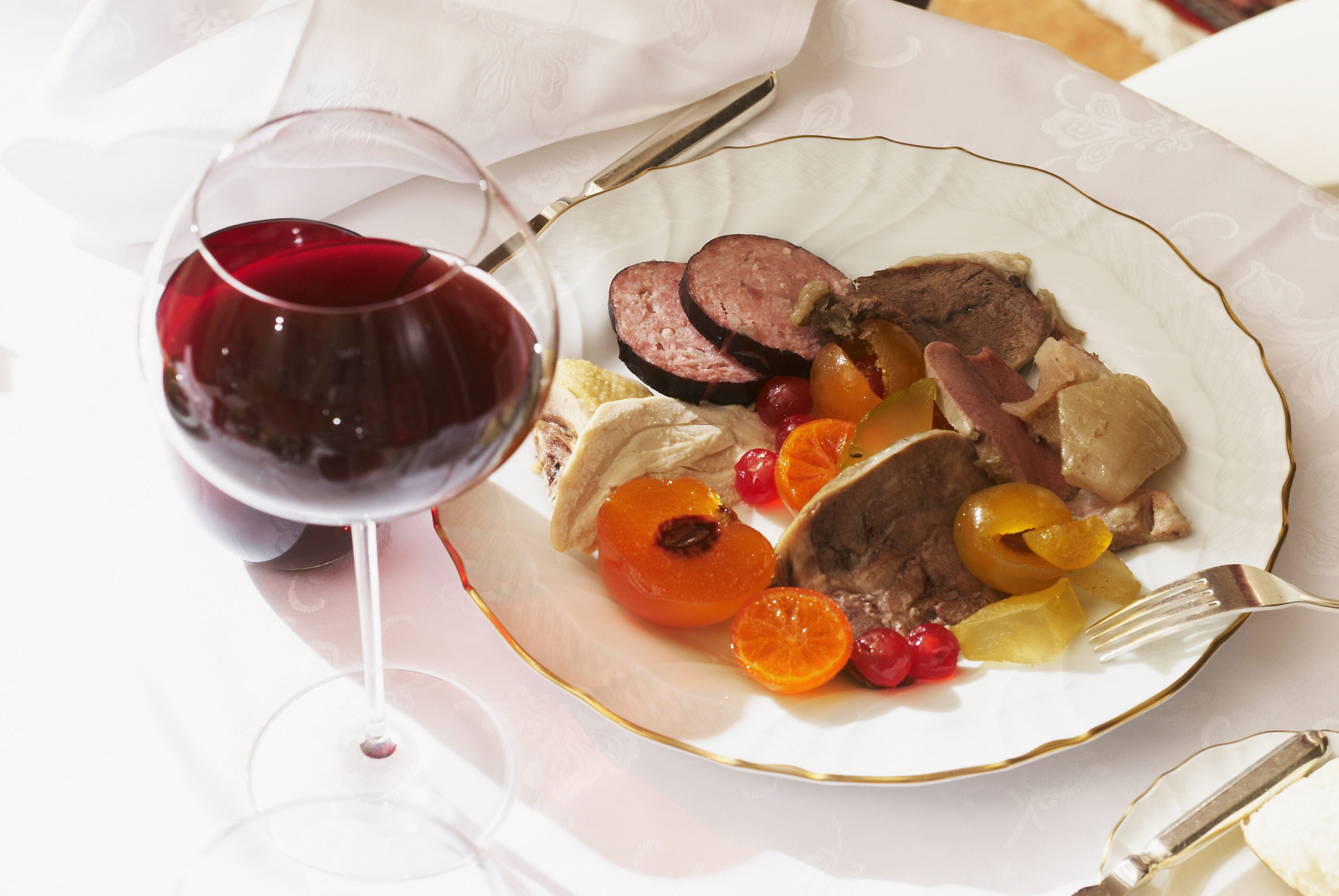 Not Quite Mustard By Any Other Name
Few delicacies in the world are able to trigger a domino effect of misunderstandings quite like Italian mostarda. Although the word sounds similar to the French moutarde and the English mustard, the product it lexically renders has very little to do with those condiments beyond the Alps, where wine, yes, but also vinegar and herbs are added, resulting in a much creamier spread. Mostarda, by contrast, is made with candied fruits in a syrup flavoured with mustard (in seed, powder, oil or essence form), producing a consistency more like a chunky chutney and exuding a hint of sweetness alongside its spicy and acidic notes. It is traditionally served with semi-aged and blue cheeses, like Gorgonzola, or as an accompaniment to roasted or boiled meats. As such, it is especially prevalent around the holidays.
Like many specialties from the Italian boot, the particularities of mostarda vary from region to region, from town to town and almost certainly from family to family, but there is one unifying factor among them all: fruit.
Pears, cherries, oranges, figs and peaches, but also apples, melons, apricots and even citrus peels or squash are the main stars here, taking the centre stage of flavour. Almost every conceivable fruit can be preserved and turned into this exquisite concoction, whether assorted or of a single variety, sliced or sieved (like mostarda from Mantova or Vicenza) or even whole (as in Cremona and Voghera). The quantity and quality of mustard seeds, responsible for the piquant note, varies considerably as well – ranging from absent to explosive.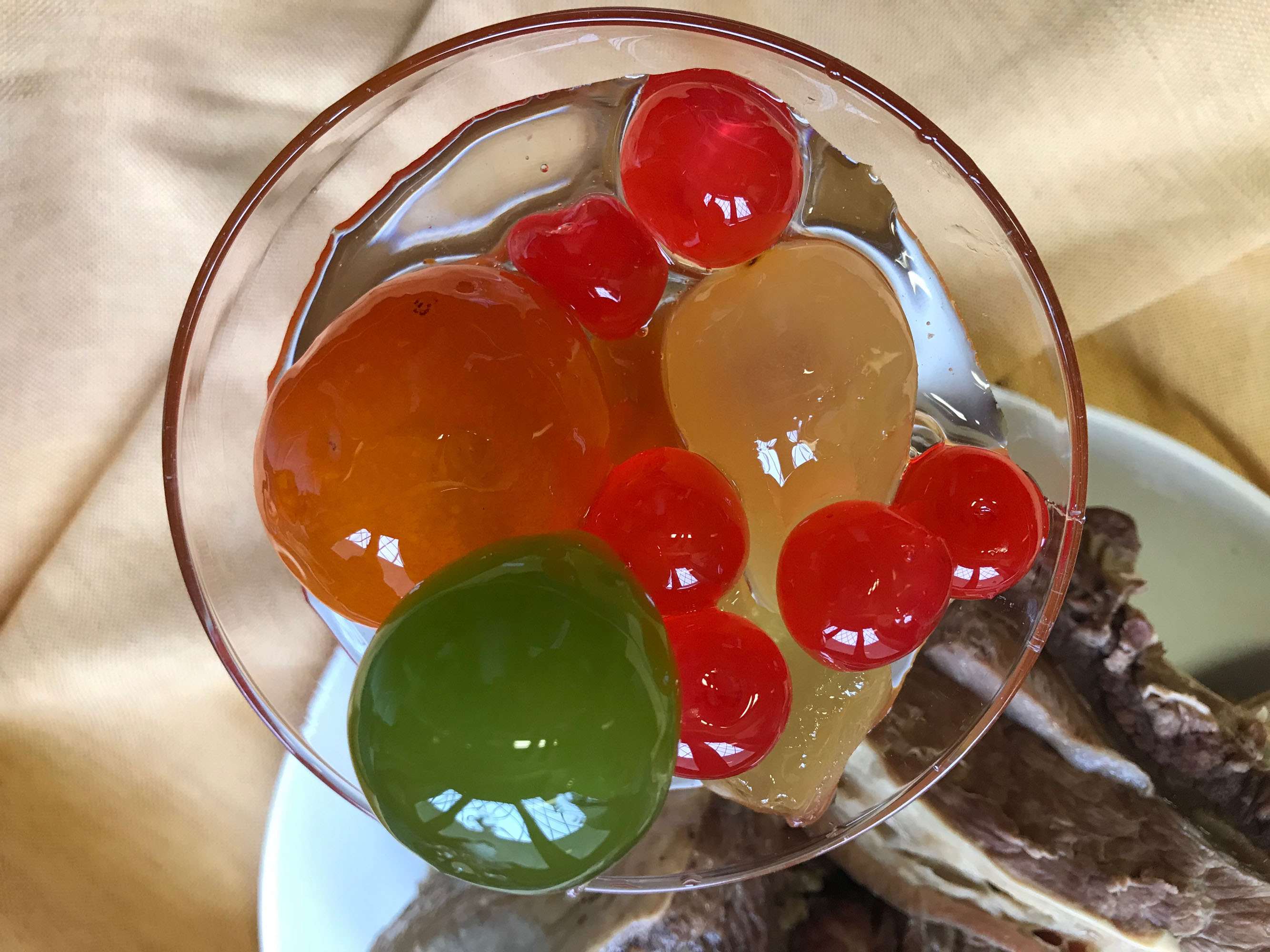 The Cream Of Cremona
But we are here today to talk about mostarda di Cremona – perhaps the best known of Italy's mostarda variations.
This preparation, in which large chunks of candied fruit are doused in a syrup with a heavy dose of mustard essence, is a flavourful sweet-and-sour condiment with a real kick. It is believed to date at least as far back as the 14th century, with the first mention of it coming from a letter in which Maffiolo di Birago, chancellor to Gian Galeazzo Visconti, the first duke of Milan, ordered some mostarda de fructa cum la senavra for Galeazzo's wife, Duchess Caterina Visconti, who couldn't get enough of the stuff – and couldn't imagine a Christmas feast without it.
But how did this particular region's recipe, among all the others, rise to global fame? One of the alleged reasons behind this branding success might be due to the fact that Cremona adopted a primaeval marketing strategy by gifting mostarda to the Spanish rulers of Milan for Christmas, whose appreciation for the product was so genuine it triggered a word-of-mouth promotional campaign throughout Europe.
Another theory, however, has it that the Affaitati merchant family, who owned shops and warehouses in Amsterdam and Liège, threw parties where typical food from Cremona was served, thereby charming Flanders with mostarda, among other delicacies.
Great banquets, it seems, worked wonders as a marketing tactic well before Instagram reels and Facebook posts.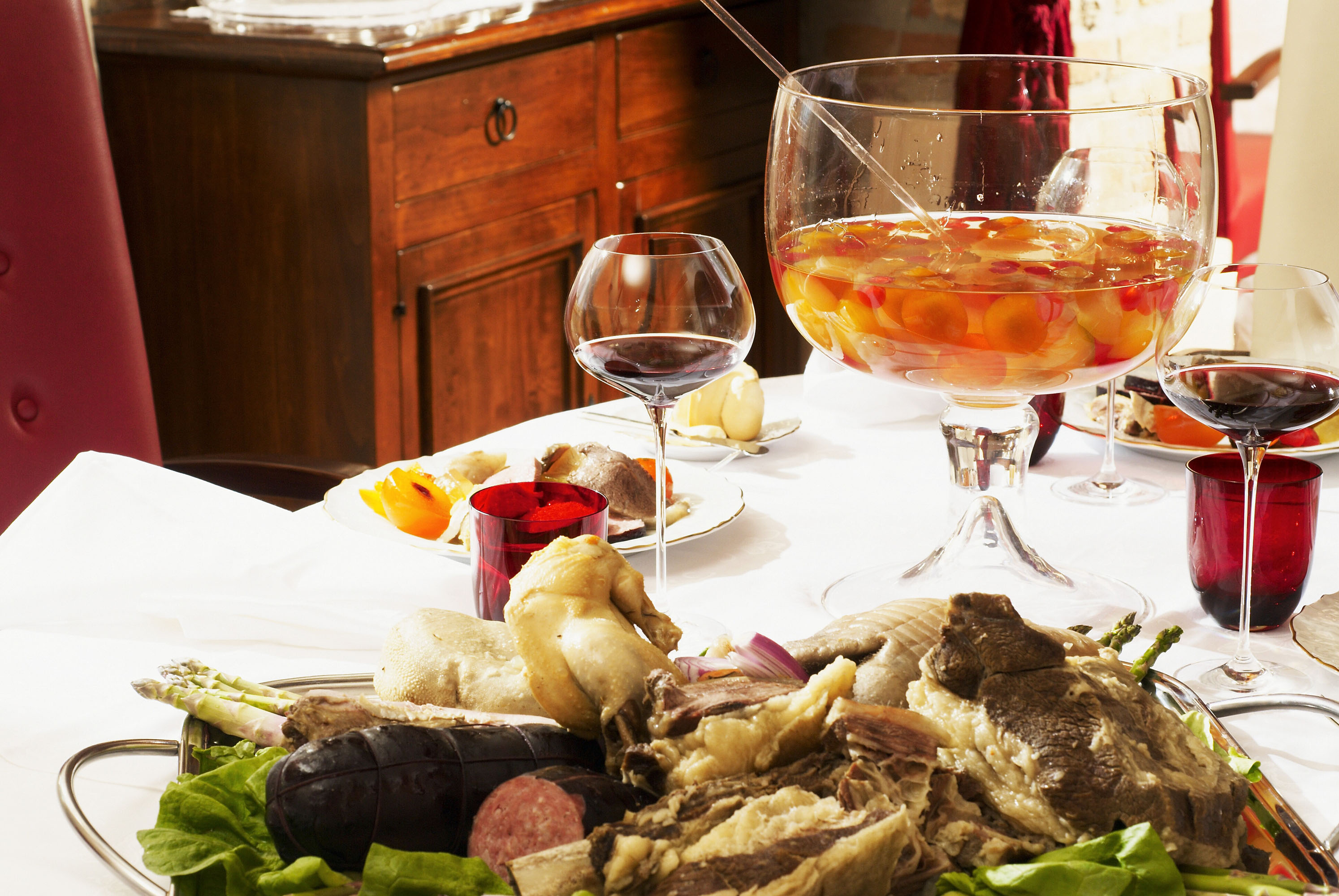 From The Page To The Plate
Thanks to these early advertising methods, Cremona's mostarda has been populating cookbooks the world over since the 19th century, making it easy to track down a few notable ambassadors who have extolled its virtues over the years.
Edith Templeton, an accomplished Bohemian novelist, wrote an entertaining account of her visit to six northern Italian towns in the early 1950s titled: "The Surprise of Cremona: One Woman's Adventures in Cremona, Parma, Mantua, Ravenna, Urbino and Arezzo", in which she crafted a picturesque description of mostarda di Cremona:
"This is a dish of fruit candied in syrup, to which a dash of pepper and mustard powder has been added. It serves as sweet spice to the mild meats and sets them on fire, in a cool and lovely way, like moonlight burning on water."
More than a century before Templeton waxed lyrical about "cherries rounded like antique corals" and "a green fig clouded like a flawed emerald", composer Giuseppe Verdi was also inspired by this unique condiment. He reportedly used to frequent Giuseppe Curtarelli's grocery store in Cremona (today Sperlari's retail shop on Solferino street) to get hold of these tasty gems to gift to friends at Christmastime.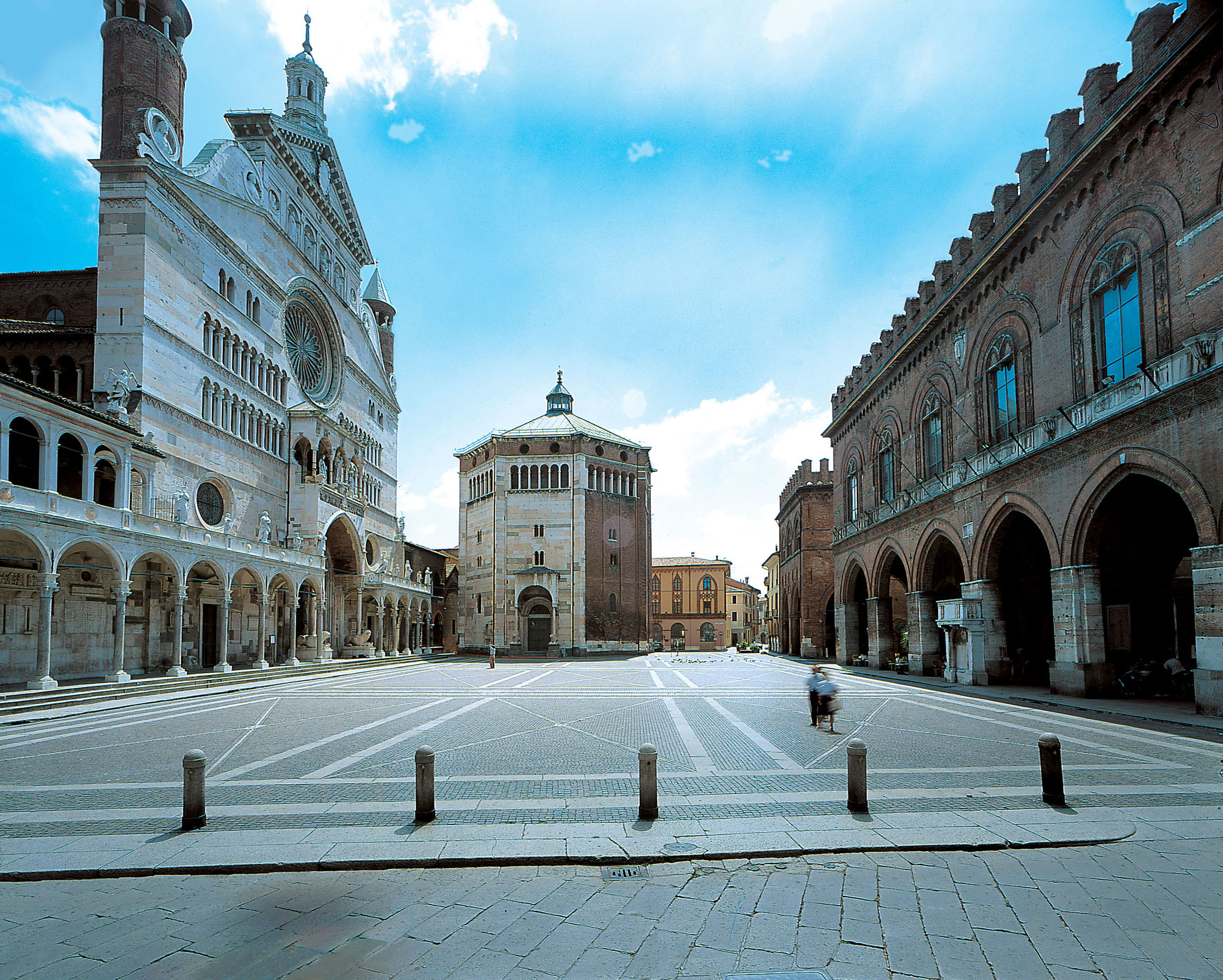 Fruitful Festivities
Some clichés are absolutely true. So it is with the idea that Italians never cease to talk about food, even while eating, and will seize any possible occasion to exalt their edible glories, for example in local feasts called sagre. It's no surprise, then, that this refined treat, "almost too splendid to be eaten" (the oh-so quotable Templeton again), is honoured annually with its very own event: the Festival della Mostarda.
This year's edition, which has just come to its successful conclusion in late November, revolved around the theme "The Itineraries of Mostarda", offering an opportunity to explore the area and its traditions through the region's food and wine. The organisers teamed up with local food bloggers and culinary creators like Alessia Buzio and Gloria Valnegri to see how they cook with mostarda, combining traditional dishes with a glimpse into the future. If you missed this year's festivities, not to worry – you can try some of their original recipes below.
But first things first: you must make your own mostarda di Cremona…
Homemade Mostarda di Cremona
This irresistible condiment takes time to make; you will need to start a few days before you plan to enjoy it. Essentially you will begin by layering fruit and sugar in a pot, leaving it all to rest for 24 hours, then cooking for five minutes and allowing to rest for another 24 hours. Repeat the operation twice, seal in a jar and sample it after a few days.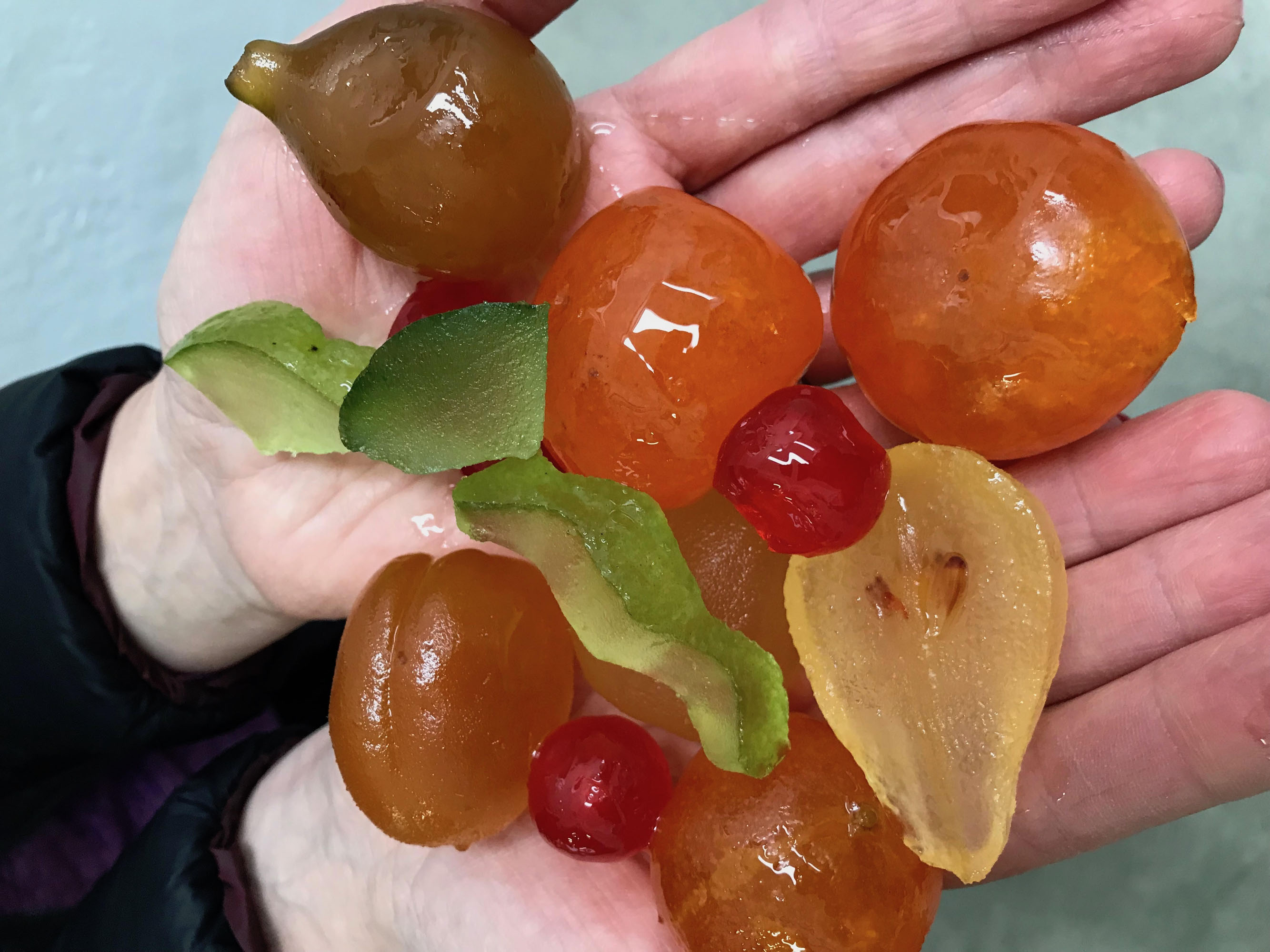 As we said before, you can use different types of fruit, ideally seasonal: peaches (cut in half and pitted), apricots (whole, pitted), small oranges (whole), tangerines (whole), pears (peeled and cut in half), figs (whole), yellow squash (sliced), pineapple (sliced), cherries (whole, pitted), or lime peel (chopped). All fruits must be well cleaned and absolutely dry: let them air dry before starting with the preparation.
Ingredients:
Peaches 200g
Golden Delicious Apples 200g
Pineapple 200g
Cherries 200g
Apricots 200g
Williams Pears 200g
Tangerines 200g
Oranges 100g
Figs 100g
Sugar 800g
Mustard essence (20 drops)
Method:
1. Place the (cleaned and prepared) fruit in a steel pot with all the sugar, alternating layers of fruit and sugar. Allow to rest and macerate for 24 hours. Bring the contents of the pot to a boil and let cook for five minutes, making sure you never cover the pot during and or cooking – the trapped steam droplets would compromise the final product.
2. Turn off the heat and let the mixture rest for 24 hours in a dry place, then repeat the boiling process again for another 5 minutes and let it rest. Repeat the same operation a third time, and let it cool down.
3. Put 6 drops of mustard essence in small, hermetically sealed jars (or a big one where you put all drops and fruits in it) and fill them with the fruit and its syrup, seal and keep in the dark, using the mustard at the right time after a few days.
Wild Berry Mostarda Tart
That's right: a treat to satisfy a mostarda craving and indulge your sweet tooth all at once. Food blogger Alessia Buzio shares her creative recipe below.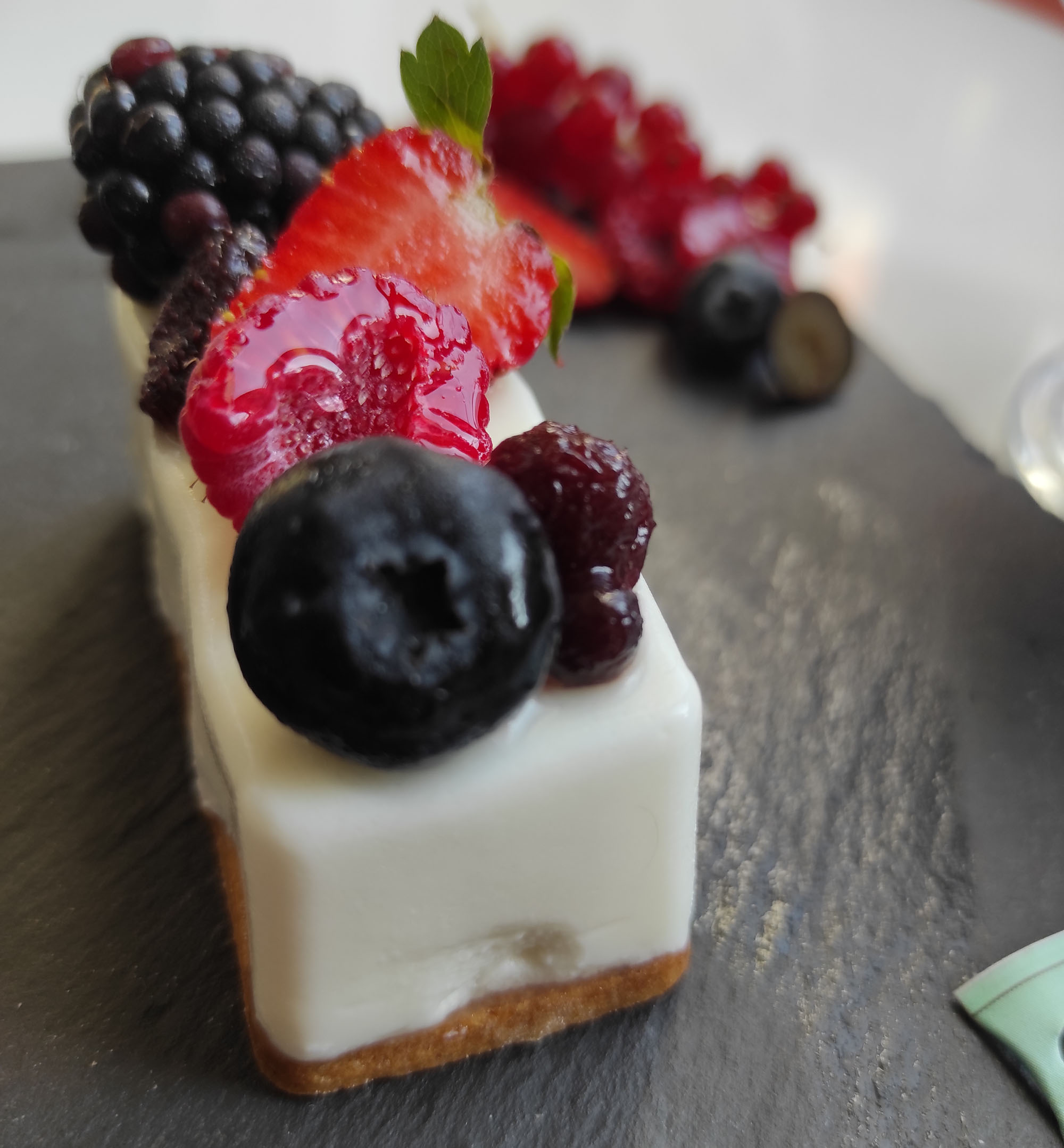 Ingredients:
For the pastry crust:
150g Sugar
450g Flour
150g Butter
80 g of Eggs
40 g of Egg yolk
1 Vanilla pod
For The Jelly:
120 g of Frozen berries
30 g of Water
40 g Sugar
5g of Gelatine leaves (or agar-agar as vegetarian option)
Sanavra wild berry mostarda (or homemade berry mostarda)
For The Custard:
225 g Milk
250 g White chocolate
250g Whipped cream
12g of Gelatine leaves (or agar-agar as vegetarian option)
Method:
1. For the pastry crust, mix all ingredients together and let the dough rest in the refrigerator for 30 minutes. Roll out the dough on a floured surface, shape it to give the desired form and bake it at 180°C for 15/20 min.
2. For the jelly, soak gelatine leaves in a bowl of cold water for 5-10 minutes or until soft. Remove from the bowl and squeeze out excess water. Heat the frozen berries until they are reduced to pulp, then pass through a sieve to remove the seeds. Heat the resulting pulp and mix it together with the sugar. Remove it from the stove and add the already hydrated gelatine, add a little mustard juice and stir all well. Pour it into the preferred insert moulds for pastry and freeze.
3. For the custard, soak the gelatin in cold water, bring the milk to the boil, dissolve the hydrated gelatine in it, and pour the mixture over the semi-melted white chocolate; after that, mix and leave it to cool down to room temperature. Semi-whip the cream and add it to the white chocolate mixture, stirring gently from top to bottom.
4. Pour the mixture into the moulds and place the frozen berry jelly in the centre, then put it in the freezer. After four or five hours, remove it from the moulds and place on the base of the pastry.
5. Decorate with fresh berries and mostarda – I recommend Sanavra mostarda.
Need more mostarda inspo in your life? Check out some of the other beautiful dishes dreamt up for the Festival della Mostarda – and try your hand at following the recipes provided (some translation necessary).
View this post on Instagram
View this post on Instagram