';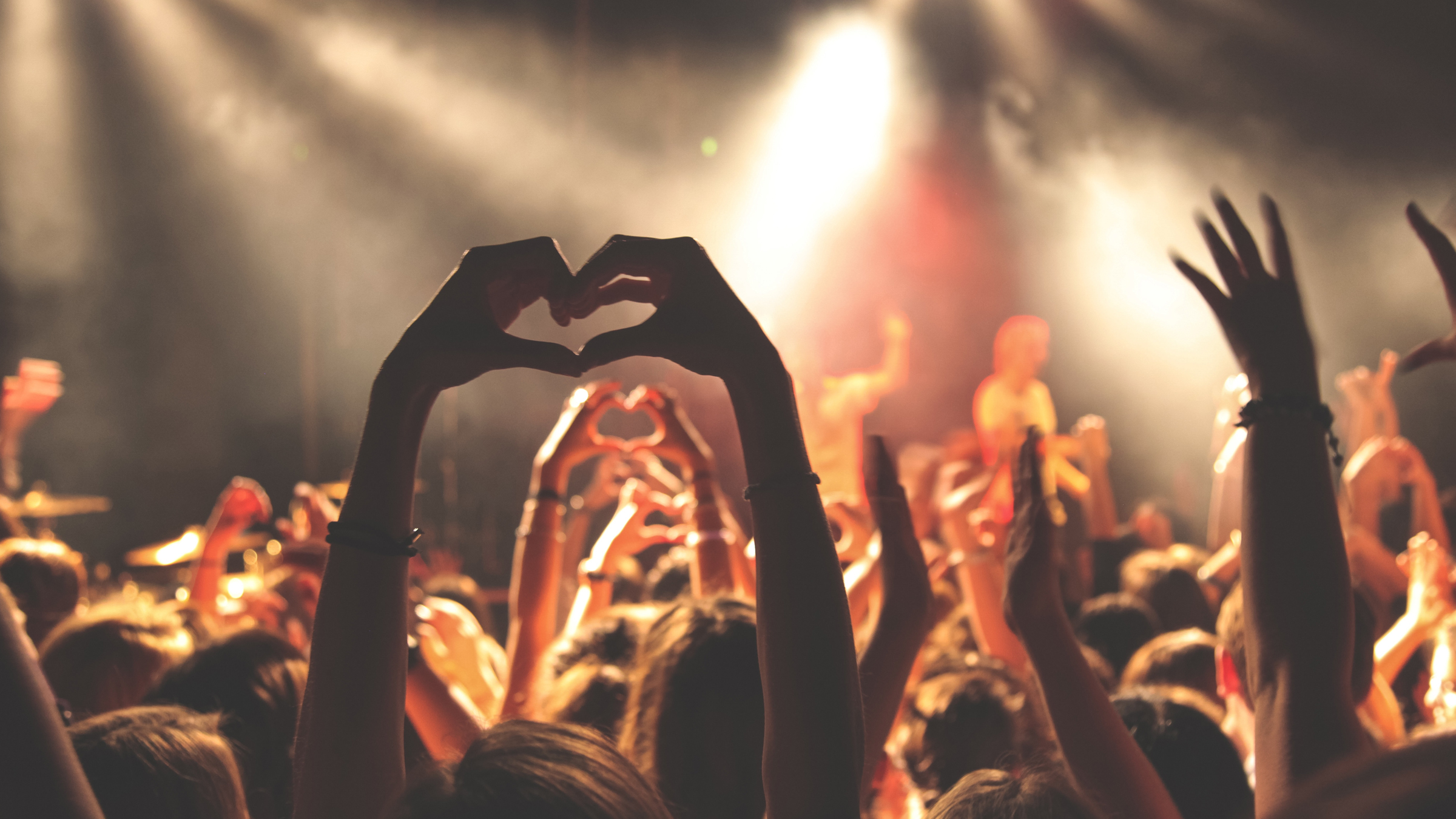 ;
It was T.S. Eliot who wrote that you are the music, while the music lasts. It is this spirit that makes live music so extraordinary. Yes, you can enjoy the pristine perfection of studio recordings at home, but it can never be quite the same as experiencing music live with that immediate connection between band and audience. With the outdoor festival season now upon us, we highlight a selection of extraordinary musical moments of the new millennium, when it was the audience – and not necessarily the band – that made the difference… and for those about to rock, we salute you.
Snow Patrol – "Run" (Oxegen, 2009)
Lead singer Gary Lightbody wrote this fatalistic but hopeful song while at a low ebb, having suffered injuries falling down a flight of stairs and living in a rundown flat. Little would he have dreamed then of the breakthrough success in store for his band Snow Patrol, or the truly anthemic qualities of the song. His fleeting smiles here, though, reveal his genuine delight at the mass festival crowd singing his song – every single word of it.
Mumford & Sons ­– "The Cave" (Reading, 2010)
Before playing with Bob Dylan, before winning a clutch of Grammy Awards, before headlining at Glastonbury, this was the moment that proved Mumford & Sons were more – a lot more – than just another up-and-coming young band. However good the band might have been, it was the reaction of the crowd to this standout song from the debut album Sigh No More that demonstrated their new status. They were on the way to greatness, and the crowd were singing along with them every step of the way.
Chic feat. Nile Rodgers – "Finale" (Glastonbury, 2013)
Nile Rodgers has deservedly earned newfound respect and acclaim over the past few years, as a new generation discovers his extraordinary musical influence through disco and his band Chic, with now-departed musical partner Bernard Edwards, through to his work on David Bowie's "Let's Dance" or modern dance music working with Daft Punk. As his band finished their last song "Good Times", concluding a storming set at Glastonbury 2013, Rodgers was surprised, inspired and touched to see the audience refuse to let him leave: tens of thousands sang "Get Lucky" back to him, which he co-wrote with Daft Punk and Pharrell Williams.
Oasis – "Don't Look Back In Anger" (Buenos Aires, 2010)
If you think concert fans are animated in your corner of the musical globe, then you have to experience a rock crowd in Rio de Janeiro, Bogotá or Buenos Aires to see just how committed and passionate a Latin American audience can be. As Noel Gallagher struck up the first chords of his classic "Don't Look Back In Anger", he was awed to see the crowd sing not just a few lines of the song, but every single word – not bad in a foreign language. Gallagher's face reveals just what it meant to him.
The National – "Vanderlyle Crybaby Geeks" (Sydney, 2014)
It isn't only international megastars that draw passionate crowds. Smaller indie bands can have the same (if not more) of an emotional connection between musicians and fans. The Sydney Opera House was the backdrop for an extraordinary moment as the audience sang The National's extraordinary "Vanderlyle Crybaby Geeks" in the most respectful, almost reverential way you could imagine, revealing the depth of feeling among their fans for the song and the band performers.
Rodrigo y Gabriela – "Wish You Were Here" (Coachella, 2007)
Ok, we know what you're thinking: How can you enjoy a memorable singalong with an instrumental band with neither Rodrigo or Gabriela ever revealing their singing voices? A moment of musical magic occurred at Coachella in 2007 when Rodrigo y Gabriela played the first notes of Pink Floyd's classic "Wish You Were Here". Proving yet again that truly great music crosses any generational divide, most of the audience instantly recognised the chords and proceeded to sing the moving lyrics – all of them. Looking at the reaction of the two instrumental virtuosos on the stage, it's hard to tell who was moved the most, the audience or the performers.
Adele – "Someone Like You" (London, 2011)
Raw emotions are never far away when Adele Laurie Blue Adkins takes to the stage. Indeed, it is the honest, uncompromising emotional content of her music that has allowed so many millions of music lovers to identify with her and her art. If anyone could have doubted how universal her appeal was, then this seminal performance at London's famous Royal Albert Hall – and the extraordinary backing of the audience – enshrined her newfound status in the music pantheon. Adele's tears betray just what the experience meant to her.
The Killers ­– "Mr. Brightside" (São Paulo, 2013)
We finish our list by heading back to South America and Lollapalooza Brasil in São Paulo, where an incredible audience reaction awaited The Killers. The band opened their performance with their debut single "Mr. Brightside", which the amassed fans responded to by roaring out every line of the song – at times almost drowning out the band. Maybe T.S. Eliot was on to something: you really are the music, while the music lasts.
BONUS: Stevie Wonder (with Prince) – "Superstition" (Paris, 2010)
Are you still hungry for more? Do you want an encore? What could be better than the genius of Stevie Wonder blasting out his timeless "Superstition"? That's revealed when a band member approaches Stevie to tell him that a friend is about to join him. A few seconds later, Prince takes to the stage, joined by percussionist supreme Sheila E. The reaction of the crowd is priceless as Prince takes first to the keyboards before switching to guitar. There's no singing from the crowd this time, simply an outpouring of excitement and euphoria as the two legends happily jam together. It's a reminder that music isn't simply to be heard, it's to be experienced, to be lived, to be celebrated, to be felt…
Article by James Lee-Tullis
Summer festivals may be fun, but the weather can play havoc with the best-laid plans. Do you always pack your wellingtons?