';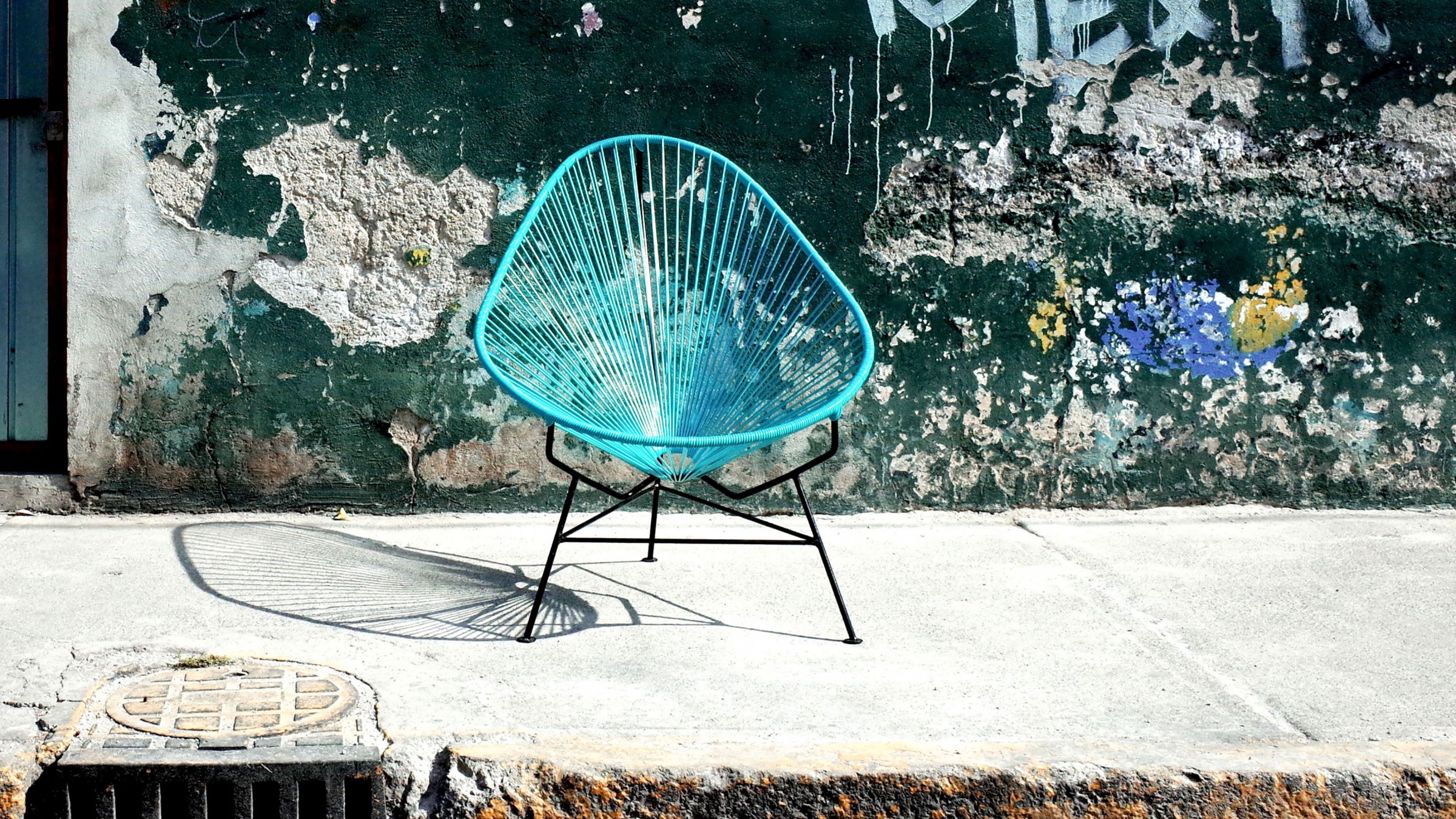 ;
The Acapulco Chair occupies a curious place in the history of design. Other similarly famous works by the likes of Hans Wegner or Charles and Ray Eames have long since become icons of design with books and theses written on the particular shade of genius and aesthetic perfection that contributed to their success. The Acapulco Chair, by comparison, is almost an accidental icon.
Part of the reason for that is the fact that the original designer is unknown. Having a ready-made design guru behind a work makes it so much easier for people to proclaim its genius. No such luck with the Acapulco Chair, although the (possibly apocryphal) rumour in the design world has always been that it was created by a French tourist who decided on a whim that he wanted a more comfortable chair with which to enjoy the Mexican sunshine. The notion has a nice ring to it and is just about conceivable with the design bearing similarity to traditional Mayan hammocks. True or not, the design has been handicapped by not being attributable to a 'serious', 'credible' designer.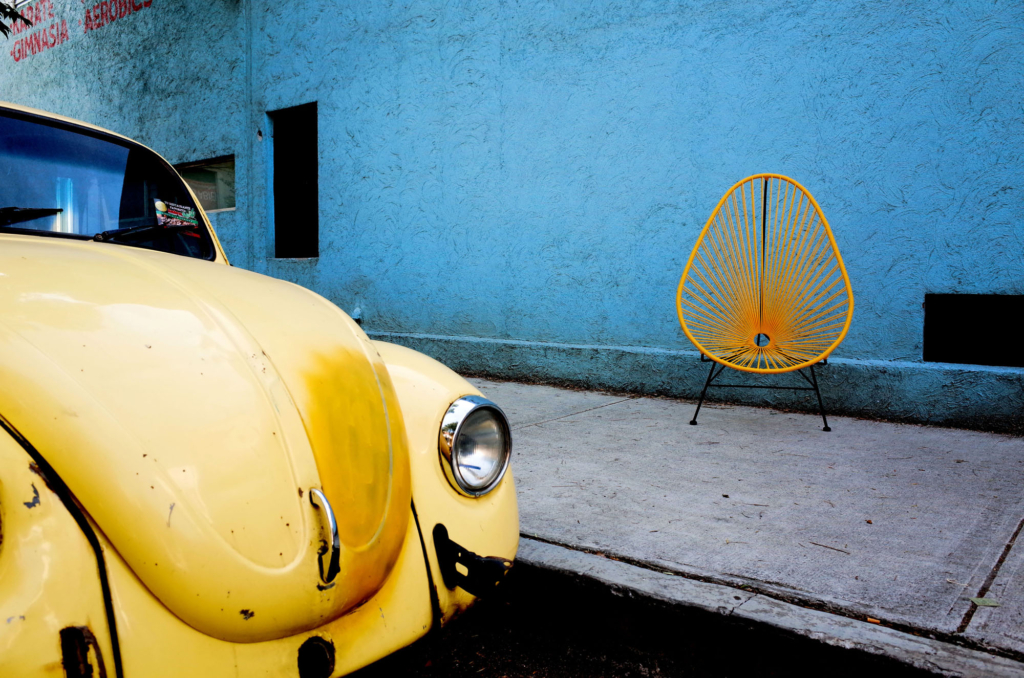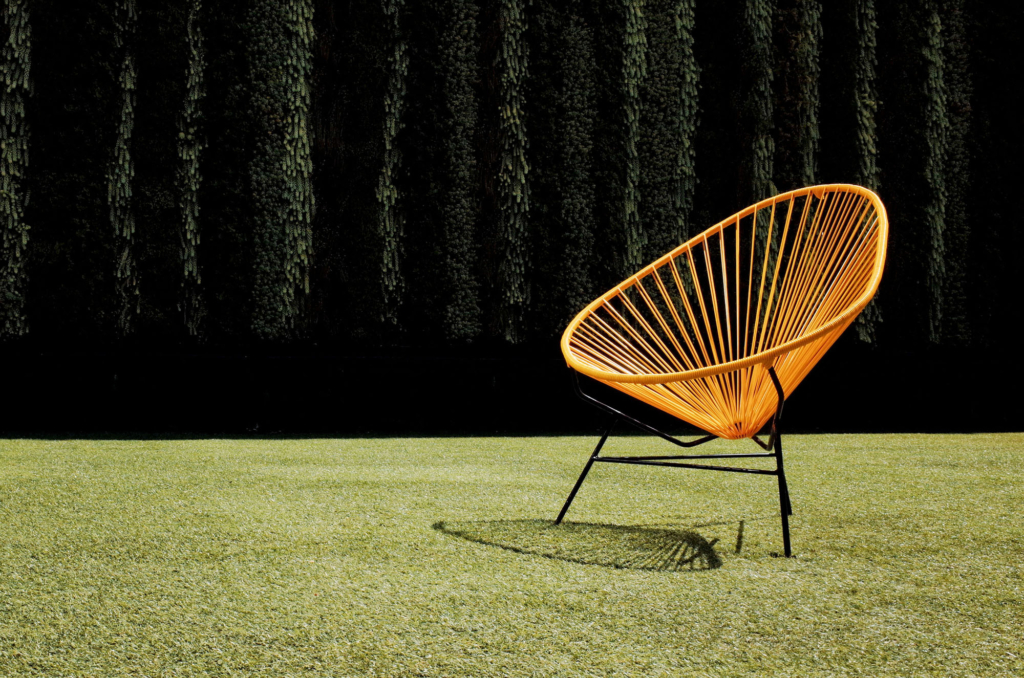 Benjamin Caja, founder of Acapulco Design, looks at things from a different perspective. He admits it was "love at first sight" when he first saw the chair. "The design and its mid-century style were overwhelming." He also considers the fact that its original designer remains unknown as something that adds to its charm: "It gives the chair a certain aura of mystique." The argument is a reasonable one; designs should, after all, be judged on their own merits and not simply praised by default simply for the reflected glory of having a major name attached to them.
Another perceived drawback of the design in some critics' eyes is its name and identity being so attached to vacations as well as such a specific time and place. For others, of course, that could be an advantage. Think of the Acapulco Chair and immediately images of the jet-set in the 1950s and 1960s come to mind, all heading off to Mexico. One can imagine JFK and Jackie leaning back and sipping cocktails in the chair or Richard Burton and Elizabeth Taylor peering out from behind their shades next to the pool. But the question remains: would they take the chair home with them? Holiday associations – whether hats, drinks or music – tend to stay confined to holiday locations rather than being brought back, when people slip back into their regular routine once again.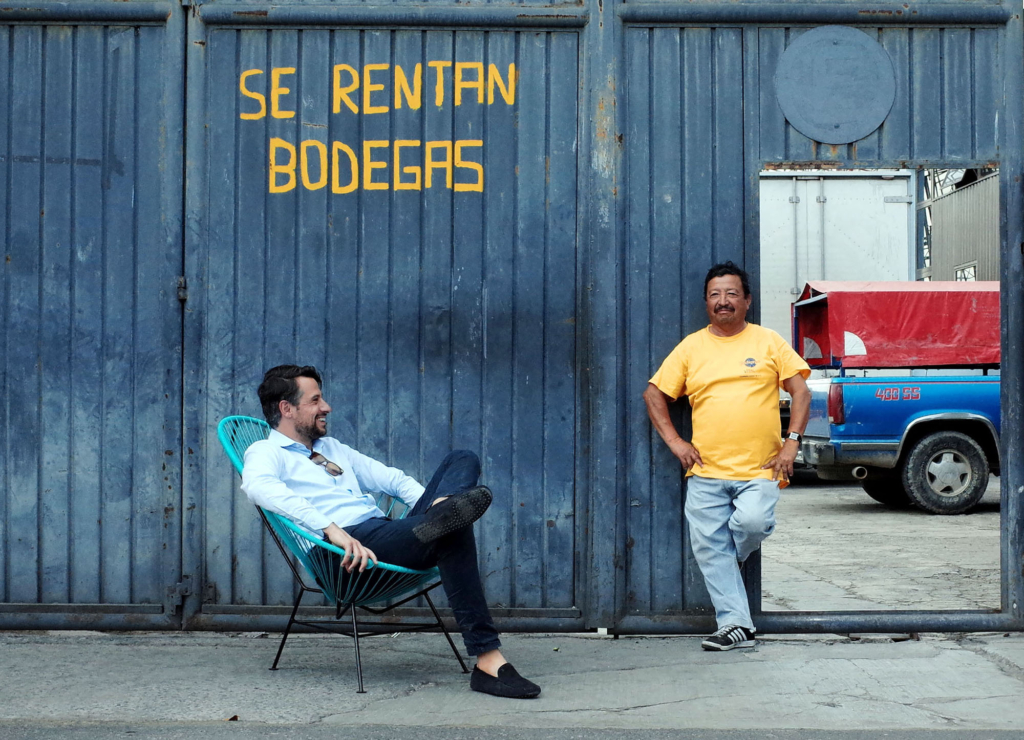 People outside Mexico tend to believe it is a holiday chair, but it is a lot more than that… It works perfectly in many different environments.
That image is one that Benjamin Caja (pictured, above left, with local craftsman Leopoldo Rubio) is now working hard to dispel: "My mission is to bring another perspective to Acapulco Chair lovers and purchasers in Europe. It is not only a garden chair that stands by the pool. People outside Mexico tend to believe it is a holiday chair, but in Mexico it is a lot more than that. You will see Acapulco Chairs in stores, in cafes, in bars and restaurants, as an interior product and in public places. The chair works perfectly in many different environments."
Caja is backing up his words with deeds. With his company Acapulco Design, he is now reproducing the Acapulco Chair, creating it handmade from source with workshops in Mexico, while respecting the principles of fairtrade. He is then selling them internationally, having made subtle adjustments to their design, whether through bold acid colours – injecting new life into those typically muted mid-century modern tones, or by using different materials such as leather or increasing the size of the chair. "The Mexican definition and interpretation of the Acapulco Chair was adopted, but the Acapulco Design product is bigger and thereby a lot more comfortable."
[vc_html_gallery interval="10″ images="6724,6728,6732,6736″ custom_html="The chairs from Acapulco Design are crafted in local workshops
---
Master craftsman Leopoldo Rubio provides local expertise and is shown sitting in a 40-year-old original model
---
The innate flexibility of the chair is apparent in any setting
---
The popularity of the chair makes it truly ubiquitous in Mexico"]
In short, Caja is looking to subtly reinvent the classic design to update it and allow it to reach a wider international audience. However, the local, handmade nature of Acapulco Design's product range remains significant and offers a clue to the company's future development. "Our focus will definitely be on popularising more Mexican products. Mexico has a strong tradition of handcrafted and premium quality products."
For Caja, however, everything returns back to the original Acapulco Chair. His passion for the product is infectious and, for him, the Acapulco Chair, is not just a symbol of a particular time and place, but is instead a bonafide design classic with relevance for a today's design aficionados. With echoes of its design in works of contemporary superstar designers such as Konstantine Grcic it's hard to disagree.
[vc_html_gallery interval="10″ images="8277,8273,8281,8285″ custom_html="The Acapulco Chair is at home in any environment
---
The design still looks defiantly modern today
---
The chair's modern lines match their surroundings
---
The geometric lines cast an entrancing shadow"]
Ultimately, the true test of a design's value for Caja is its beauty. "Good design is timeless", he says. "I always loved beautiful things in general. Good design is definitely a part of it. Our everyday environment is mainly defined by function. I hope I can contribute to a new perspective. Aesthetics should always stand in the first place."
Article by James Lee-Tullis
Discover more about Acapulco Design
Discover Acapulco Design on etsy
[Photos: Acapulco Design]
What is your personal taste in furnishings?