';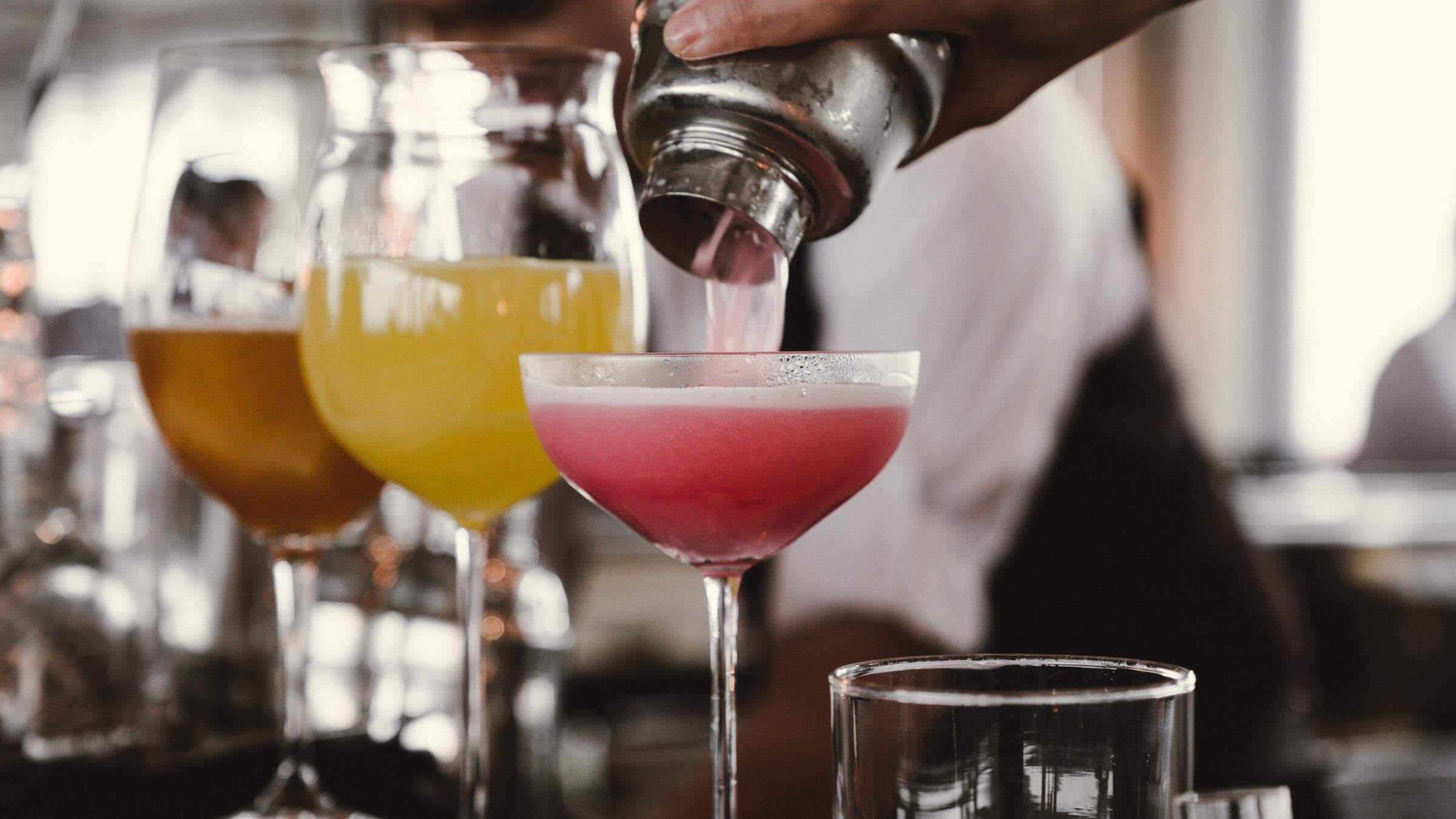 ;
Mixology doesn't have to be mysterious. Even if you've never had a stint pouring drinks behind a bar, shaking up cocktails for a few guests is a skill any dedicated (or semi-dedicated) host can pick up, especially with a few tips from the pros. New York-based bartender Maggie Dale has worked in hospitality for over a decade, and says that she's constantly learning more tips, tricks and successful drink formulas to serve in her role as a bartender at The Wren.
Knowing what your guests actually like to drink, she says, is the first step in making any successful cocktail. Sangria may excite you, but a sugary punch with a bunch of fruit cubes in it may not be your guests' drink of choice. Whether you're planning a cocktail party or spontaneously inviting someone over, make sure to ask their spirit and flavor preferences to ensure that they'll actually like what you make. "For example, I have different groups of friends, and I have one group who are tequila people," Dale says. She knows what to serve the tequila people (margaritas) versus, well, the wine people.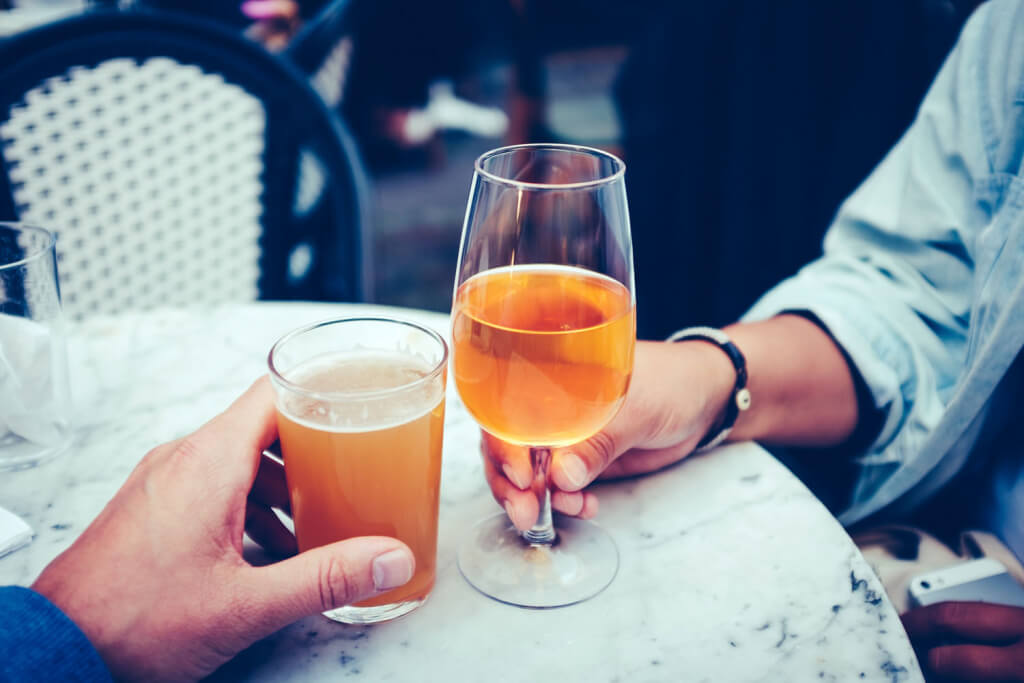 Dale recommends shaking or stirring your way through a cocktail book, like Death & Co: Modern Classic Cocktails, The Dead Rabbit Drinks Manual and Spritz: Italy's Most Iconic Aperitivo Cocktail to get a feel for recipes step by step.
Below, Dale shares her top five tips for recreating cool downtown Manhattan cocktail-chic vibes in your own kitchen.
Keep It Cold 
Any cocktail is enhanced by luxe ice. And yeah, that's just frozen water – (arguably) the easiest ingredient of any cocktail to master. "I think a really nice touch for a home bar is having big ice cube trays in your freezer," Dale says. "They're so easy and cheap. Just stick a single large rock in a rocks glass and serve your cocktail over it – a really nice touch that looks fancy, especially if you're entertaining." Serving homemade cocktails on the rocks? Who knew the wow factor could be so simple.
Stay Proportional – And Play Around
Balance is key to any good cocktail. And that includes knowing how much booze to use. If you're making a spirit-forward drink, like a martini or Old Fashioned, Dale recommends aiming for 2.5-3 oz (75-90 ml) of spirits. For other spirits-based cocktails, the standard bar pour is 2 oz (60 ml), like 2 oz of tequila in a margarita.
"I always say less is more, and you can always add to it," she says. "I start with fresh juice and then my syrups and then my spirit. If the cocktail is too strong in spirit, you can add more juice or sugar to taste. You can always add more, you can't remove. If you're not sure, just start with a little bit and add more as you go. "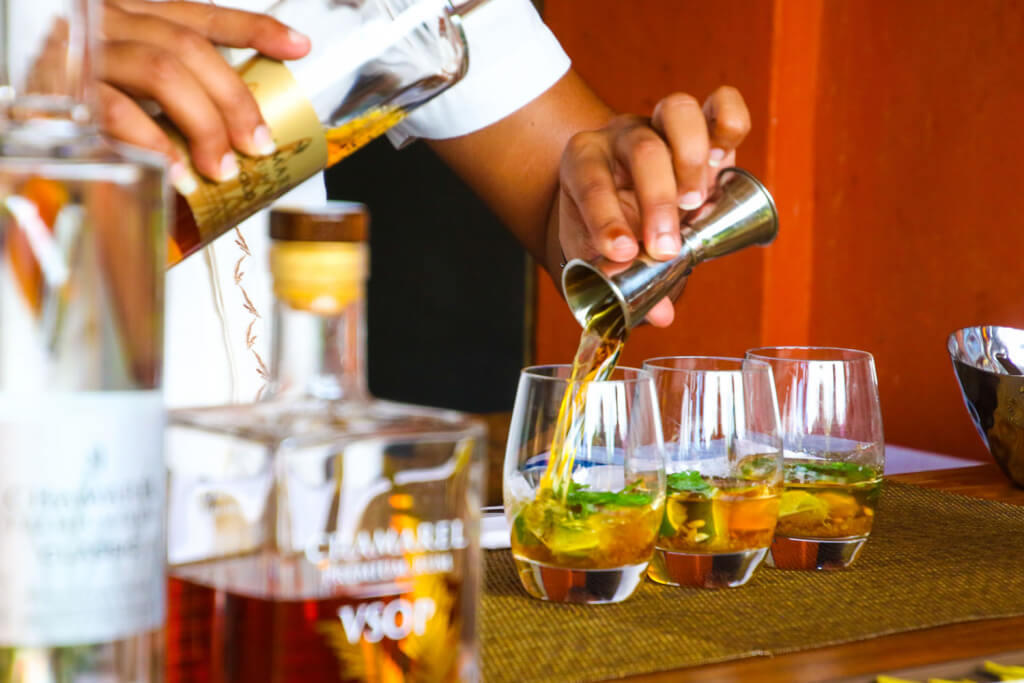 Expand Your Palate 
Moving beyond the bar basics, like standard vodka or gin, can amp up your cocktail-making with minimal effort. "If there's something you like, try something that's very similar," Dale recommends. She loves suggesting new, similar liquors to guests, for example, if a drinker loves Manhattans, she'll switch out the standard sweet vermouth for the more herbaceous, more citrus-forward amaro, to easily introduce that person to another spirit. If you're a fan of Aperol spritzes, for example, you can also swap out the Aperol for other bitter liquors, like Cynar or Avena and introduce yourself to new amaros, which are similar but different.
Dale also recommends going to your local liquor or wine store, finding a bottle that inspires you and asking the people who work there what they can make with it. "I've been so inspired by bottles and the colours and go from there," Dale says. "I think the coolest way to inspire your palate is roaming the liquor store."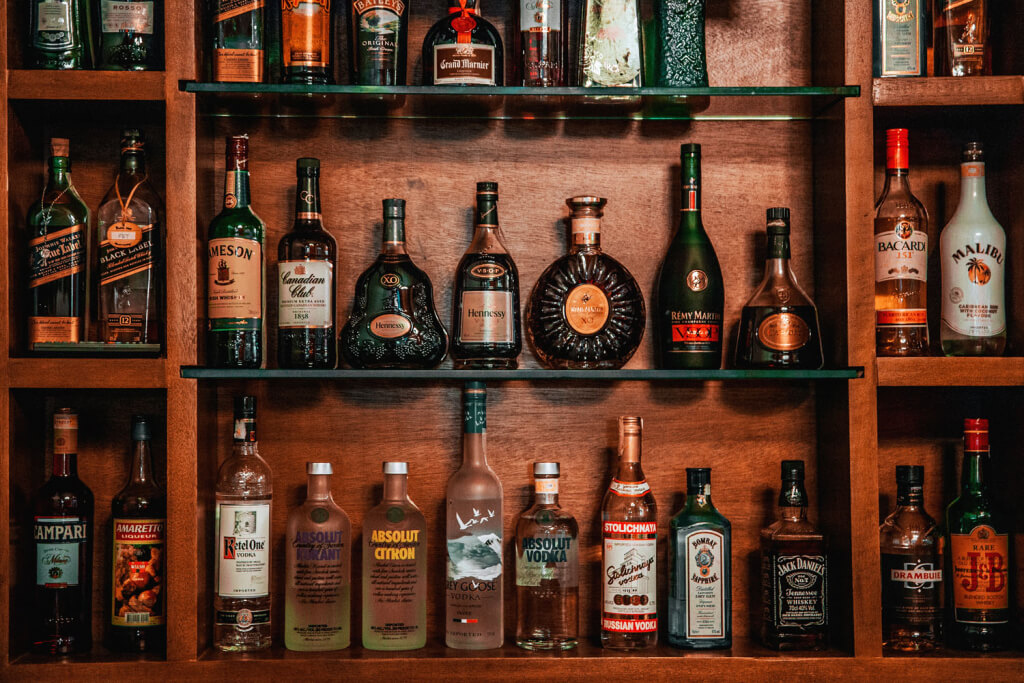 Stop Messing With Gadgets
"You don't need all the bar tools," Dale says. Skip the fancy-looking bar kit and stick with a clear mixing glass and spoon if you're into drinks like Old Fashioneds and Manhattans, or stick to a shaker and a strainer if fresh juice cocktails are more your thing. Always have a jigger on hand to measure your pour. "Keep it simple," Dale says, recommending the cheap barware at restaurant stores for at-home mixology.
Present With Flare 
"You're going to enjoy your cocktail so much more if you have a gorgeous wine glass or really cool rocks glass," Dale says. "You're at home and should just enjoy drinking out of those glasses." She suggests shopping at a vintage store to find cool glasses.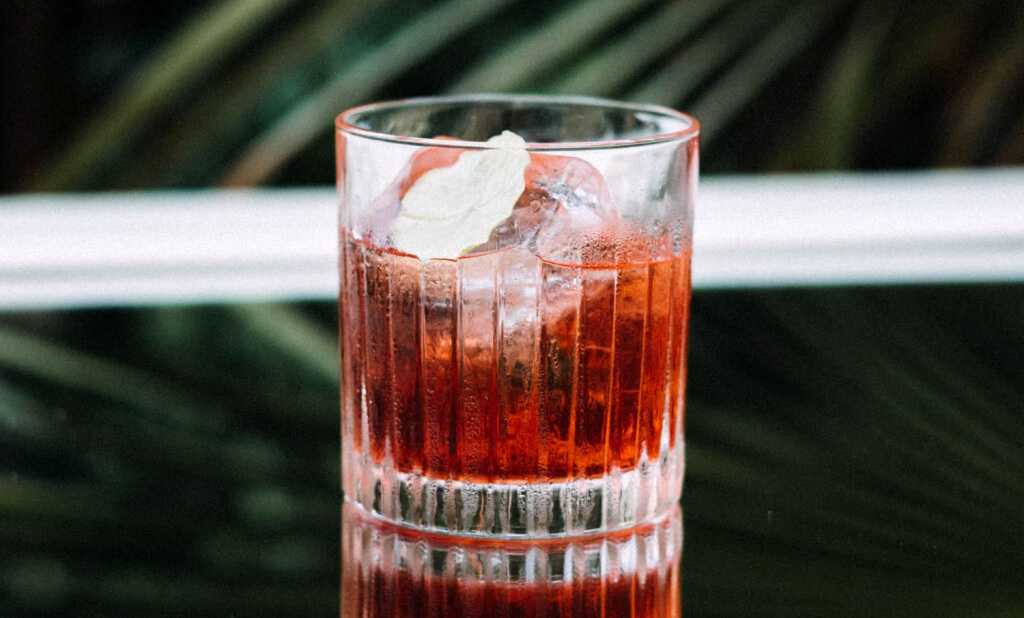 With your glassware, you can get creative with fresh fruit and herb garnishes, or rimmed glasses. At The Wren, Dale will mix chili powder with salt to rim a spicy margarita, and will also make citrus salt by using a microplane with orange, lime or lemon and mixing the shredded rind with salt for a colourful, acidic rim. You can replicate this with sugar, or pretty much any spice, like cinnamon. "Cocktails are like cooking: look at what spices you have, and what you can mix and match together," Dale suggests. For a flawless rim, take a slice of lemon and run it around the line of an empty glass. Put salt in a bowl or on a plate, and dip the glass upside down.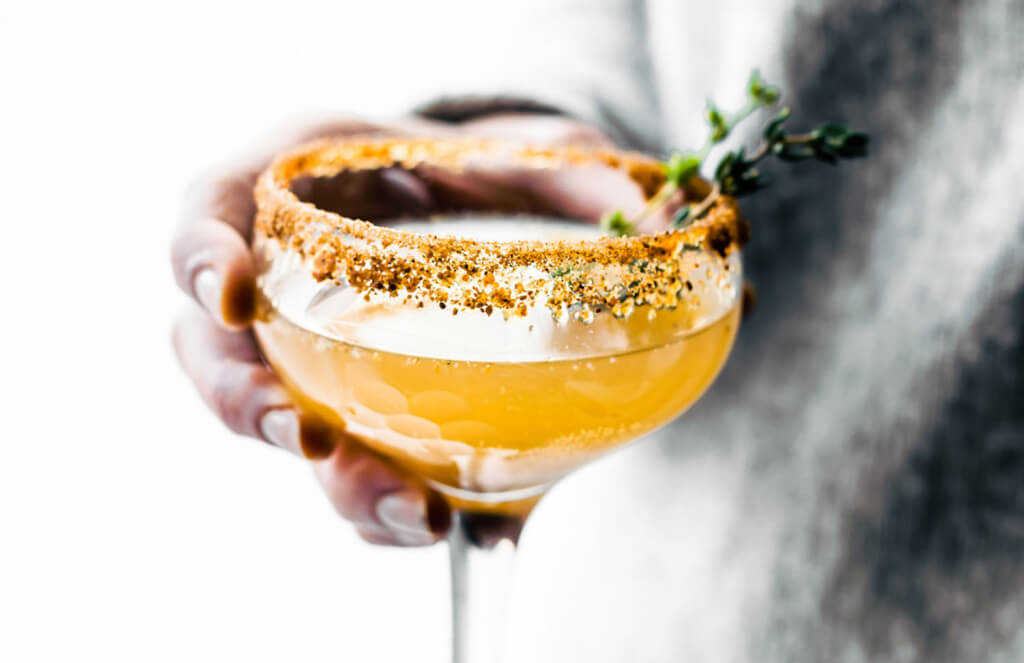 Put Dale's tips to the test – try her recipe for a Cynar Spritz cocktail.
Cynar Spritz Recipe
"This bitter and herbal spritz is a refreshing alternative to its cousin, the citrus-forward Aperol Spritz," says Dale. "Cynar is an herbal artichoke liqueur. Bittersweet and infused with thirteen herbs and plants, and low in alcohol. It's a great way to introduce your palate to amaro in an approachable way. Chinotto is a bitter orange soda made popular in Italy in the 1950s, made from the extracts of zesty sun-ripened chinotto oranges that get their distinct flavour from the unique conditions of the Mediterranean land."
2 oz (60 ml) Cynar
2 oz (60 ml) San Pellegrino Chinotto Soda
2 oz (60 ml) sparkling wine, like Prosecco or Cava
Build in your favourite wine glass with lots of ice.
#staysafe #stayathome #selfisolation