';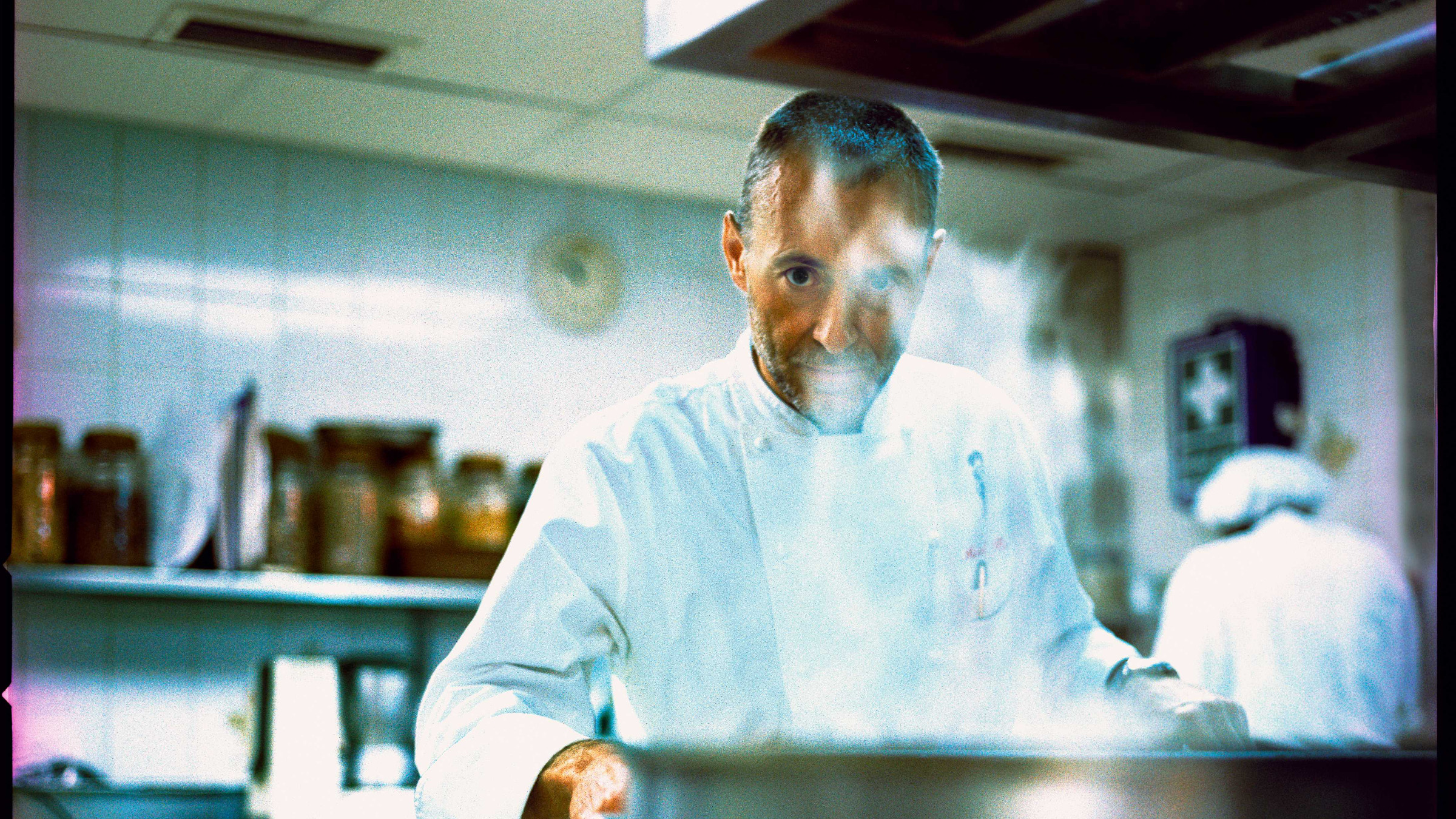 A highly developed palate wants what it wants. Sometimes, this means a slab of Wagyu beef topped with foie gras topped with caviar – but other times, it means a hefty squirt of ketchup. In this series, we speak to top chefs around the world about what they crave when they're slummin' it, culinary style.
We check in with acclaimed chef Michel Roux Jr of London dining temple Le Gavroche to hear his culinary guilty pleasure.
Michel Roux Jr: Chocolate. I just couldn't live without it. Only good quality chocolate, though! It's got to be 70% minimum cocoa solids. It has a great texture in the mouth and a depth of flavour that can't be rivalled — particularly Amedei chocolate, which is out of this world … and is on the menu at Le Gavroche. We serve a "Truffle Chocolat Amedei, Cacahuète, Caramel et Banane" (Amedei Chocolate, Peanut Brittle, Caramel and Banana).
I don't really remember when I became such a fan of chocolate, perhaps I have always been. I do, however, relish the times — often in the evening or on my days off — that I get to spend with my wife enjoying a few squares of rich chocolate and talking about our days.
A very simple way to get the best out of this amazing ingredient is to make a simple tart. This one has added raspberries, but you could just keep it plain.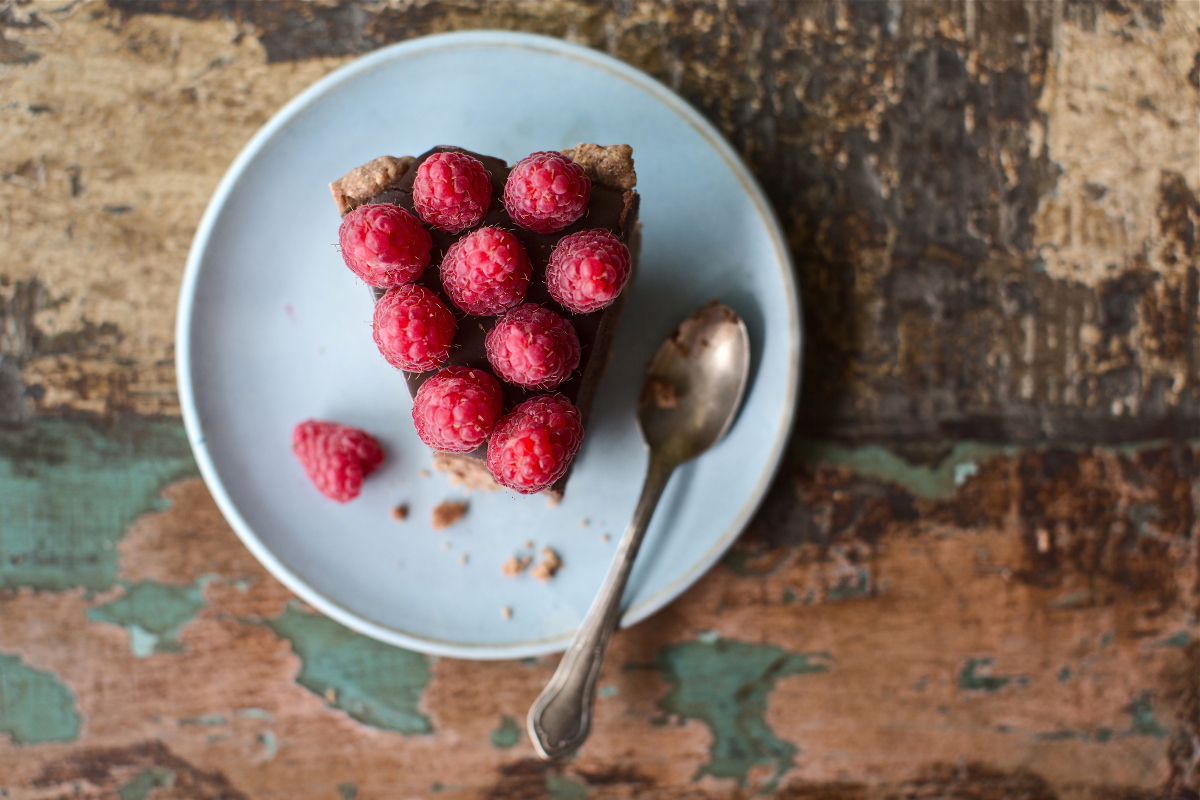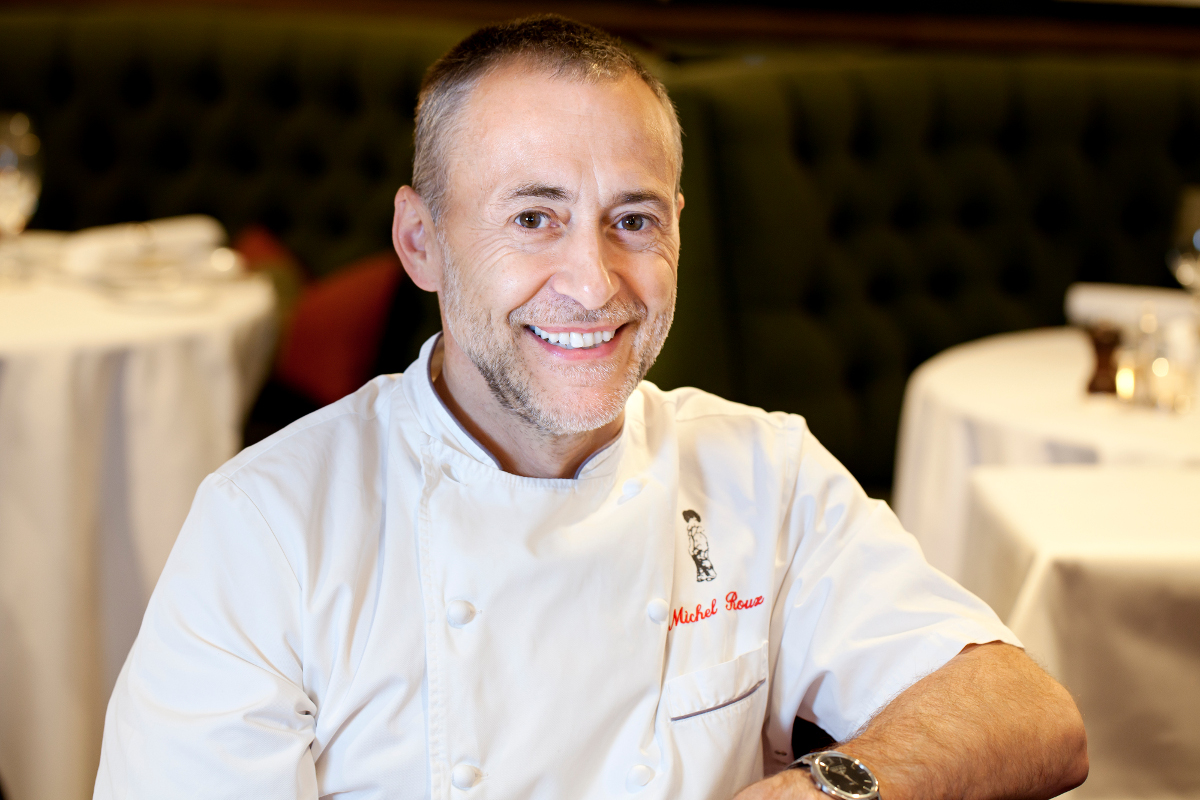 Bitter Chocolate Tart with Raspberries
Ingredients:
240g pâte sucrée (sweet pastry dough: click here for recipe)
250g raspberries
20g mint leaves, finely snipped
(For the Chocolate Ganache)
250ml whipping cream
200g good-quality dark chocolate, 60-70% cocoa solids (Amedei would work wonderfully here!), finely chopped
25g liquid glucose
50g butter, cut into small pieces
Method:
1. On a lightly floured surface, roll out the pastry to a round, 2mm thick, and use to line a lightly greased 20cm diameter (2.5cm deep) flan ring. Chill for at least 20 minutes.
2. Preheat the oven to 190°C.
3. Prick the base of the pastry case. Bake the case blind (with baking beans or pastry weights) for 20 minutes. Lower the oven setting to 180°C, remove the baking beans and paper, and bake the pastry case for another 5 minutes.
4. Remove the pastry case from oven and place on a wire rack, lift off the ring and leave the tart case to cool thoroughly. Set aside 24 of the best raspberries. Halve the rest, delicately mix with the snipped mint and spread evenly in the pastry case.
5. For the chocolate ganache, bring the cream to a boil in a heavy-based pan over medium heat. Take off the heat, add the chocolate and glucose, and mix with a whisk to a very smooth cream. Still whisking, incorporate the butter, one piece at a time.
6. Pour the ganache over the halved raspberries to fill the pastry case. Set aside until cold, then chill the tart for at least 2 hours before serving.
7. Use a very sharp knife dipped in very hot water (and wiped dry) to cut each slice. Place the tart slices on individual plates with the reserved raspberries. Serve cold, but not straight from the fridge.
Michel Roux Jr
Michel Roux Jr is one of the most recognisable names in London gastronomy, having served as Chef Patron and owner of Le Gavroche for the past 25 years. Taking the helm from his French-born father, Albert Roux, Michel has continued to build the restaurant's reputation and guide its gradual evolution toward a more modern style, all while sharing his expertise with a wider audience through television, on shows such as the popular BBC series MasterChef, as well as numerous cookbooks. His latest, The French Kitchen, contains over 200 classic recipes from every region of France, formulated to entertain, inspire and challenge the avid home chef.
Article by Jessica Keller