';
Lisbon's chic Chiado district is now home to another fantastic restaurant: Gunpowder. Dotted by theatres, the world's oldest bookshop and boutique stores, plus a broad choice of places to eat and drink, it is easy to see why owner Harneet Baweja chose this to be the first international location for his small group of London-based Indian restaurants.
Seafood dominates the menu options at the Lisbon branch of Gunpowder. It was the Portuguese capital's proximity to the Atlantic Ocean, and some of Europe's best surfing, that prompted Harneet to start making regular visits from London.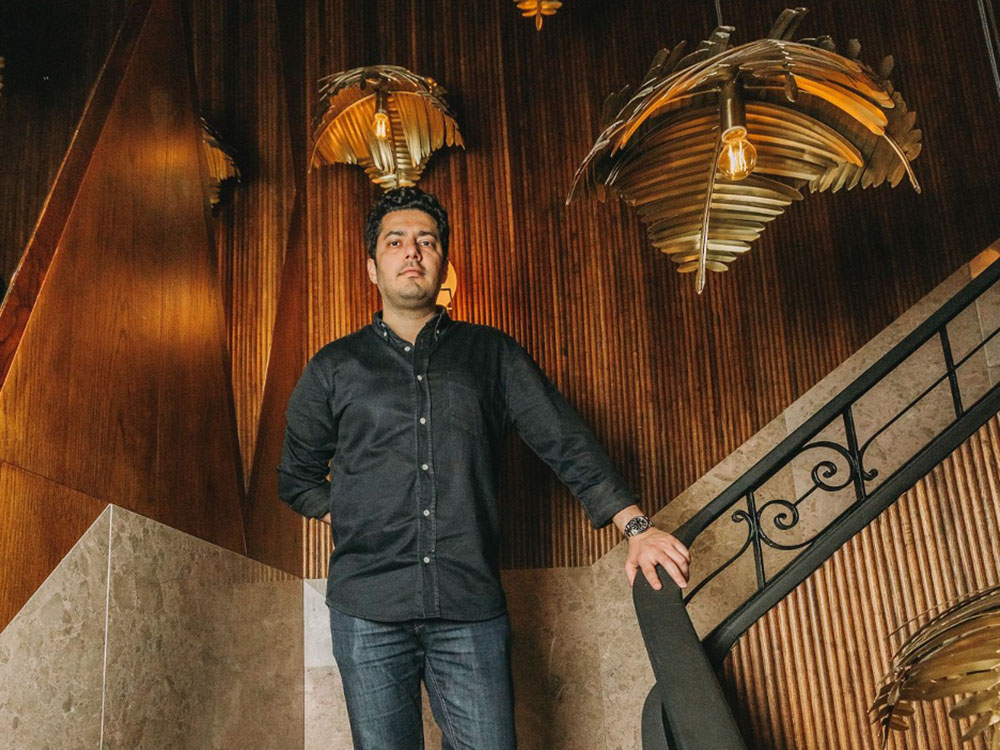 "I love the city and I love the coastline," says the Kolkata-born restaurateur.
"[Even before we were married] my wife and I would go down to Lisbon so I could surf." His favourite surf spots include the beaches around Ericeira and, for smaller waves, Cascais.
Surf and seafood capital
The frequency of their visits to Lisbon caused the couple to consider looking into more permanent alternatives to holidays. To facilitate that, Harneet suggested opening a restaurant in Lisbon and began working to make that happen. Surf trips were combined with supplier meetings along the coast.
"Portugal is one of the few places where you get the Indian mackerel and what we call European mackerel," Harneet notes of an ingredient used at Gunpowder.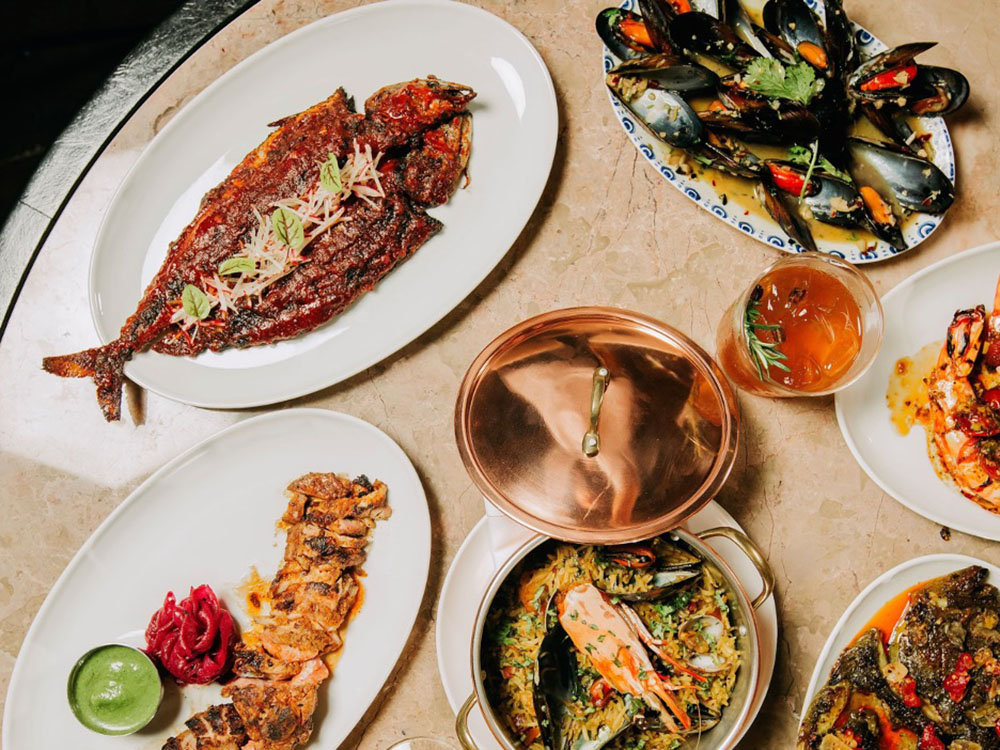 Those trips also involved dining out to observe what customers enjoyed eating. He concluded that the London and Lisbon food scenes have significant differences.
To experience the local hospitality scene, Harneet recommends visitors embrace dining in tascas – casual dining establishments that are typically down-to-earth, inexpensive and serve traditional Portuguese dishes. "There's a really nice lunch place, Zé da Mouraria, and there's another one that I like that's quite old school, Tasquinha do Lagarto," he says. "I find both of them are really heartwarming for lunch."
A lighter option is nibbling on tapas-like snacks, collectively known as petiscos. They can be enjoyed with drinks bought from a kiosk at one of Lisbon's miradouros – elevated points with panoramic views. A couple of minutes' walk from Gunpowder, Harneet describes the Miradouro de São Pedro de Alcântara, which overlooks rooftops and offers views of the medieval walls of São Jorge Castle as "a great place to watch the sunset". And to observe the rhythm of evening life in central Lisbon while appreciating a cheese platter and sipping wine, he suggests taking a seat outside the Casa de Praia Tapas Bar and Wine Bar.
Late night cocktails and market stalls
People in the hospitality industry "work hard and party harder," observes Harneet chuckling. Pushed for a single late-night recommendation, Harneet plumps for Da Noi: "I think it's very much what Lisbon is currently. It's fun and there's always a buzz. Even if you're not really eating when you go out, you have a drink standing outside."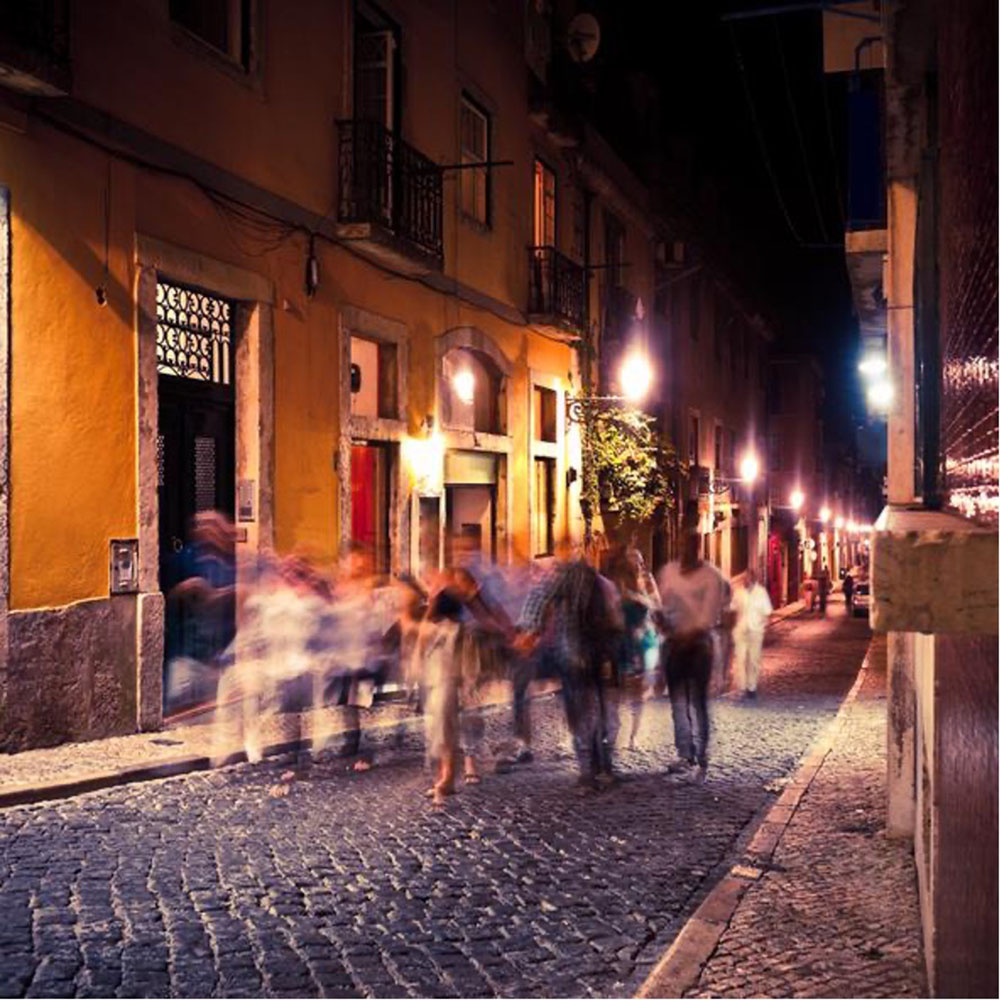 Gunpowder offers easy access to the lanes of Bairro Alto, where cocktails are consumed into the small hours, and hip bars clustered in the Cais do Sodré district. That's also the location of the popular Time Out Market. Remaining open until midnight, the market hosts more than 40 food stalls and events. They encompass cooking workshops, dance sessions and live music.
Harneet says he appreciates "the buzz and the ability to get so many things under the same roof".
"I always suggest go early because the market next door is nice to see as well – especially the flower shops," he says.
Art, history and beach resorts
To unwind with his wife and children, Harneet enjoys exploring Lisbon's museums. The paintings and colourful exhibits at the Museum of Art, Architecture and Technology, also known simply as the MAAT, engage his kids. He jokes that it's easy to keep track of them within the former power plant's concrete interior. The riverside attraction stands in the Belém district whose ornate, 16th-century tower and monastery together form a UNESCO World Heritage Site.
He rates the multifaceted Caloueste Gulbenkian Museum as his favourite in the city. Its collection includes René Lalique jewellery, historic artworks from around the world and illustrated manuscripts. A visit to see the Superstar Pharaohs exhibition impressed his youngsters.
Staying in Lisbon provides the option of visiting the cultural attractions of a history-rich European capital.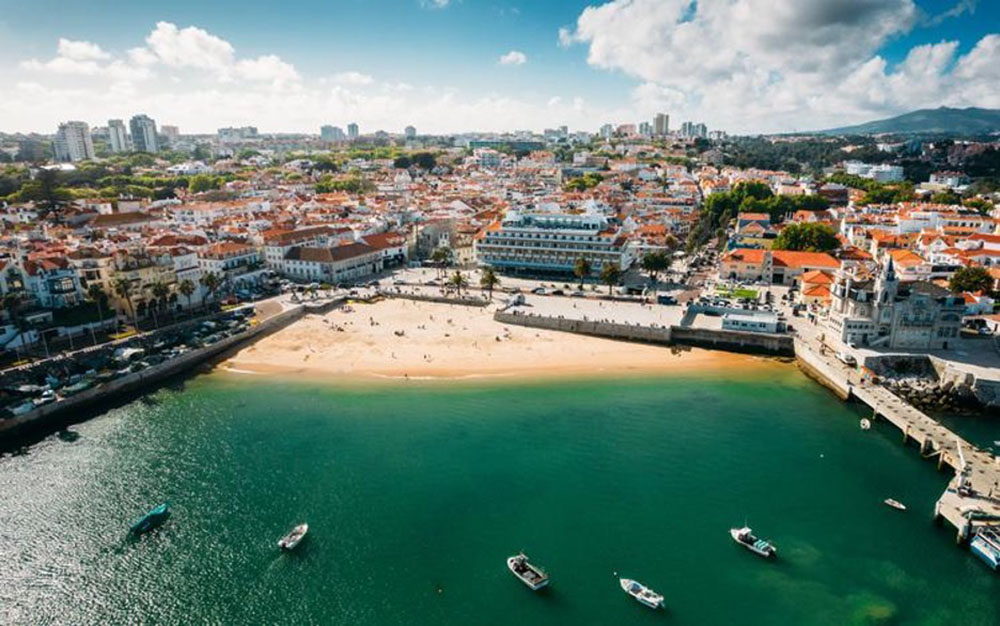 But you can also head out to nearby beach resorts.
"If you want to feel like you belong to like an elite society, go to Comporta," suggests Harneet. "I like Setubal because it's more accessible. Cascais is always a favourite because it's easy. The kids love it and the restaurant scene is becoming very good," he suggests of a destination that, like Estoril, is a short journey from central Lisbon.
Wine paired perfectly with spices
Travelling in Portugal with his family has resulted in Harneet reassessing his view of vinho da casa or house wine. "I started trusting table wine a lot more," he reveals and appreciates the country's wines.
Portuguese options dominate the wine list at Gunpowder in Lisbon. "We sell Portuguese wine because we're buying locally and it goes well with our food. Everyone's always saying how good the Douro Valley is, and it is good, and I think interesting wines are coming out of the Dão," says the restaurateur, who finds that the country's soil complements the spices used in dishes on the Gunpowder menu that American Express® Gold Cardmembers can experience in London by booking via Resy.
Authentic recipes are used, representative of cuisines along India's coastal belt southwest of Mumbai. "We're a seafood house," emphasises Harneet, in a city whose marisqueiras, or seafood restaurants, are an established facet of the culinary scene. Yet his menu also features meat sourced from Portugal's Alentejo region, reflecting that Indian seafood restaurants also serve meat dishes.
"Because fishing all year round is not sustainable," he adds. Lisbon, though, is a year-round destination with much for discerning travellers to experience. Check out The Hotel Collection to find the best places to stay – like The Emerald House Lisbon – and for exclusive Cardmember perks like a free upgrade and $100 to spend on amenities at the hotel.