';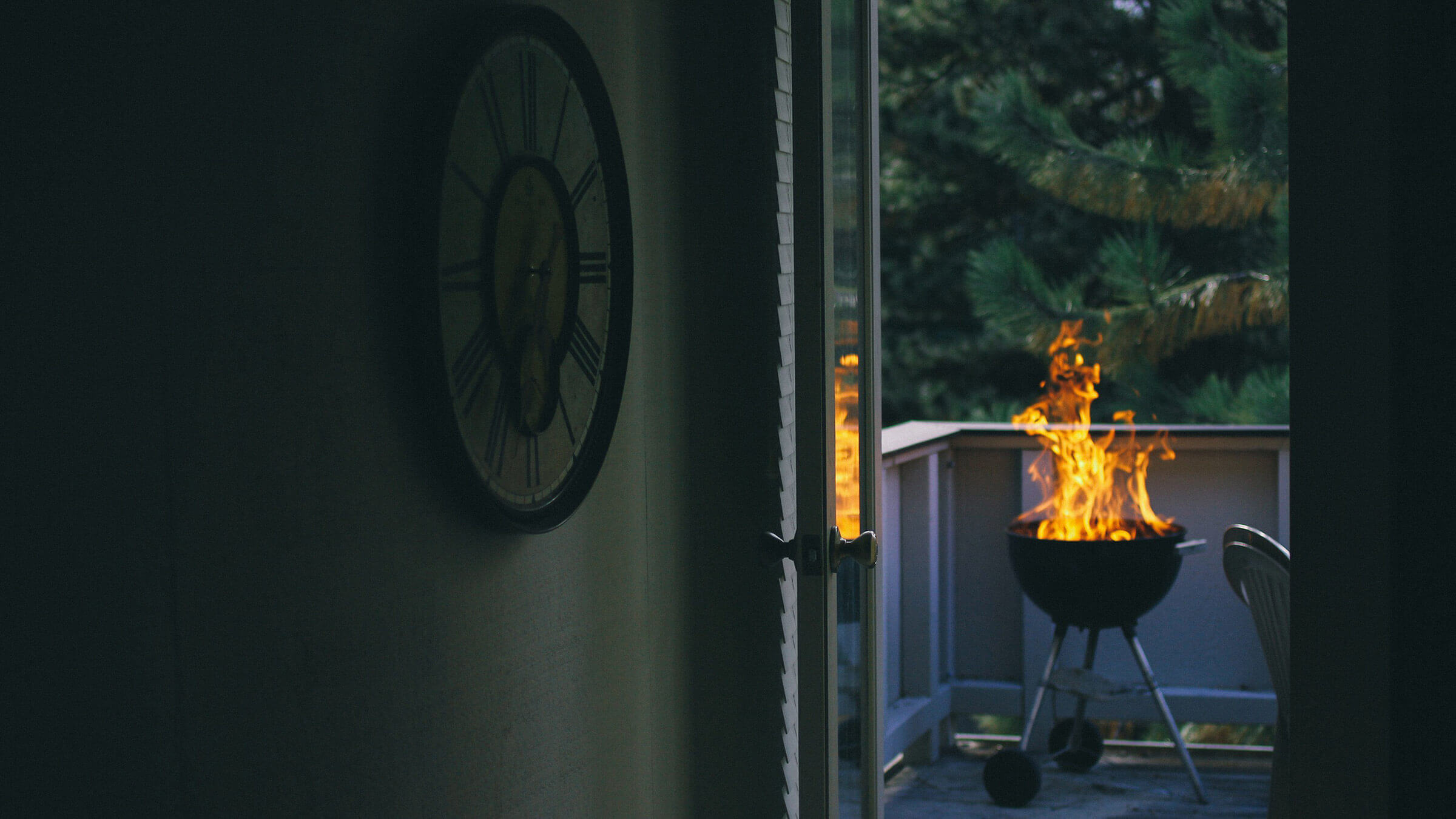 ;
Sun's out, buns out – hot dog buns, that is. Summer grilling season is so close we can almost taste the BBQ sauce, feel the heat of the grill on our face and the cool dampness of a beer in our hand.
Planning the perfect barbecue, though, can be as daunting as it can be enjoyable (and delicious), so we've devised a step-by-step game plan with the help of barbecue master Michael Gratz, a Kansas City native who's spreading the gospel of the grill in London as founder and head chef of Prairie Fire BBQ.
1. Choose Your Weapon
First things first: whether charcoal or gas, portable for seeking the perfect setting or stationary for serious at-home barbecue artists, where there's a grill, there's a way.
Remember: no matter how professional the setup, any best barbecue efforts can be foiled by rookie mistakes, like choosing the wrong fire starter method. Gratz advises against using instant-lighting charcoal, as "it's filled with chemicals that can add unpleasant flavours to your food," he says. "Don't use lighter fluid for the same reason. It's best to light coals with a chimney starter and newspaper."
2. Pick A Meat (Or Don't)
Just about anything will taste good on the grill, so choosing a main is all about personal preference. Fresh fish and shrimp are perennial favourites, and great options for health-conscious grillers, while succulent cuts of beef, pork and lamb – especially ribs and thick, juicy steaks – lend an air of indulgence to the grill party. Hot dogs and burgers (especially homemade ones) never fail to please, and are easy to throw together at a moment's notice.
Gratz finds pork chops and chicken ideal for tailgating, as they're "essentially foolproof, and are just as tasty after they have cooled, which happens when you're cooking 'in the field'", he says, though for him, nothing beats a rib-eye steak when barbecuing at home. "A 1.5- 2 inch thick rib-eye is my favourite for the grill. It has a good amount of fat that melts and helps flare the fire, adding more char. Be sure to add course grain salt and freshly cracked pepper generously at least 1 hour, but preferably 2 hours, before grilling. Use more course salt than you think."
To add smoky flavour, I like to throw a few wood chips on the charcoal during the first step of the cooking process.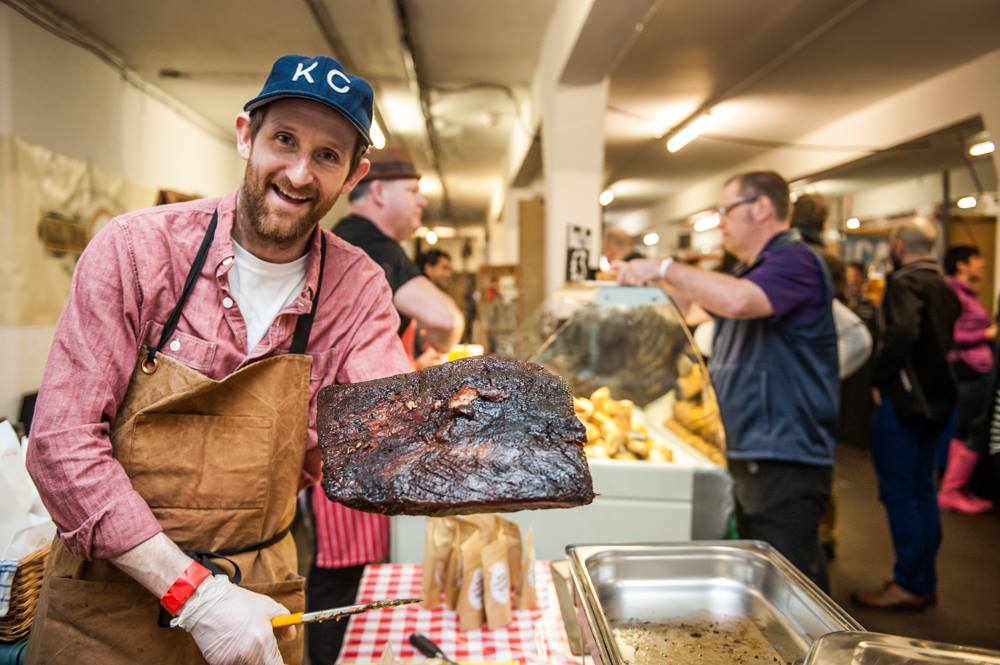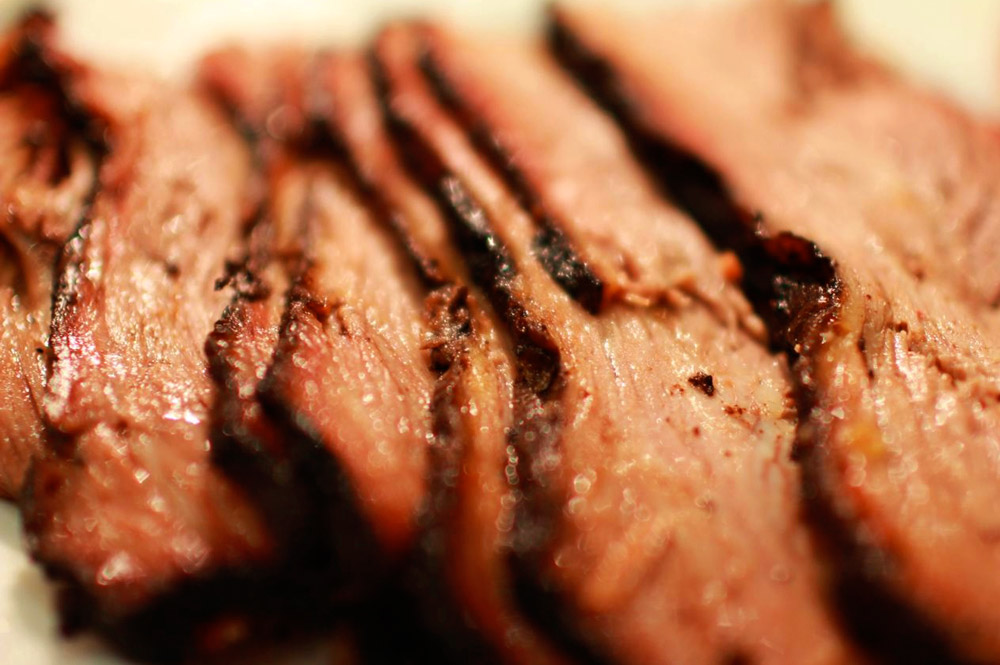 To cook it according to his method, build a 2-zone fire in the grill: a hot side and a cooler side. Place the steaks on the cooler side and close the grill lid, letting the meat cook for about 15 minutes, until the internal temperature reaches 46 degrees Celsius. Move the steaks to the hot side and sear for 1 minute. Without flipping the steaks over, rotate them 90 degrees for 1 minute longer (this will give them the fancy X grill marks). After a total of 2 minutes on the first side, flip the steaks and cook for 1-2 minutes on the second side. Keep the grill open for this step. "To add smoky flavour, I like to throw a few wood chips on the charcoal during the first step of the cooking process," Gratz advises.
Though meat tends to hog all the glory, vegetarians and vegans can enjoy summer grilling, too. Grain- or tofu-based versions of barbecue staples like burgers and sausages are the most obvious stand-ins that mimic meaty textures and pair well with traditional barbecue sauces and condiments, but creative chefs can wow their audiences with more original mains, like grilled portobello mushrooms (the perfect burger proxy) or extra-firm tofu marinated in soy sauce, sesame oil and cracked red pepper, or vinegar and olive oil with fresh garden herbs.
Whatever you're throwing on the barbie, Gratz emphasises the importance of quality and pre-cooking prep. "The quality of the meat and produce is most important to the grilling experience, a close second would be preparation before grilling. Make sure you have all the tools, sauces and marinades at the ready before you put anything on the grill. Also, when the meat is done, let it rest before cutting. I recommend at least 15 minutes – the larger the cut, the longer the resting period."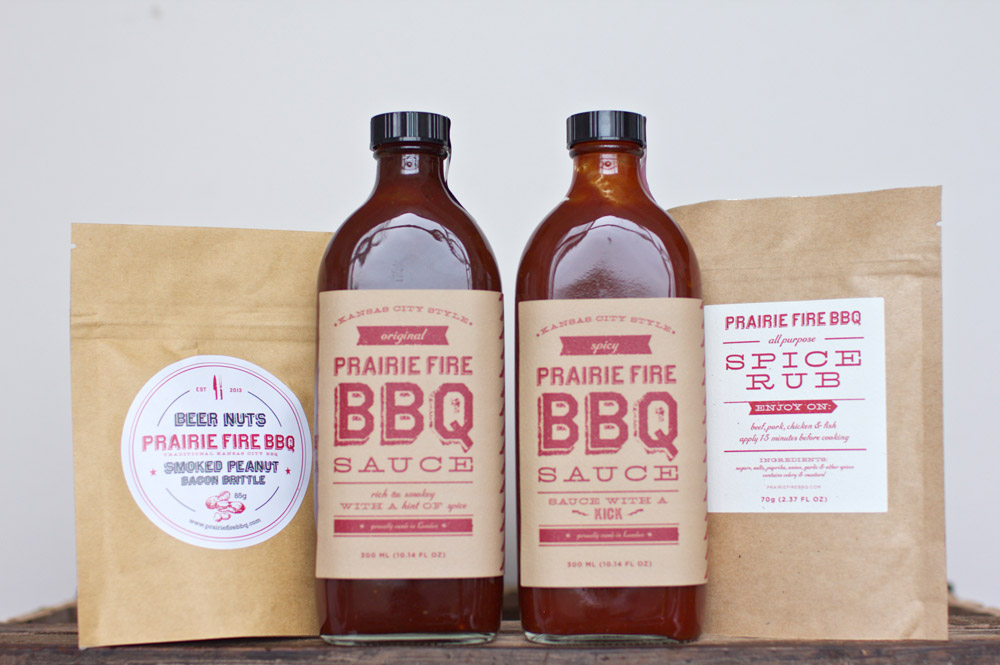 3. Spice It Up
Whether to rub, marinate, or douse in sauce – that is the question. Whatever you do, apply with a heavy hand, especially for hefty cuts of beef.
One useful method is 'board dressing': combine olive oil and chopped fresh parsley with salt and pepper on a cutting board, letting the meat rest on the board and flipping at least once. Or you could make your own spice rub, like this one that Gratz swears by.
Bottled sauces are an especially quick and easy way to go – if you can sort through the overwhelming variety of flavours, from tangy mustard-based breeds to sweet and sour ones with Asian influences. Gratz makes and sells his own Kansas City-style BBQ sauce, based on tomato, molasses and vinegar and available in Original and Spicy versions. "I had a hard time finding the BBQ here in London that I grew up enjoying, so I decided to make my own. I started bottling the sauce because a customer once said 'it's so good I could drink it.'"
If you're entertaining a large crowd, make it easy on yourself: get everyone to bring their favourite condiment and set up a sauce buffet.
A common mistake of amateur grillers, though, is only adding the sauce after cooking; it's better to brush the meat with sauce often, as it grills. This will keep the meat from drying out, while layering on the flavour. Don't hesitate to drizzle a bit of beer or red wine onto the meat, either.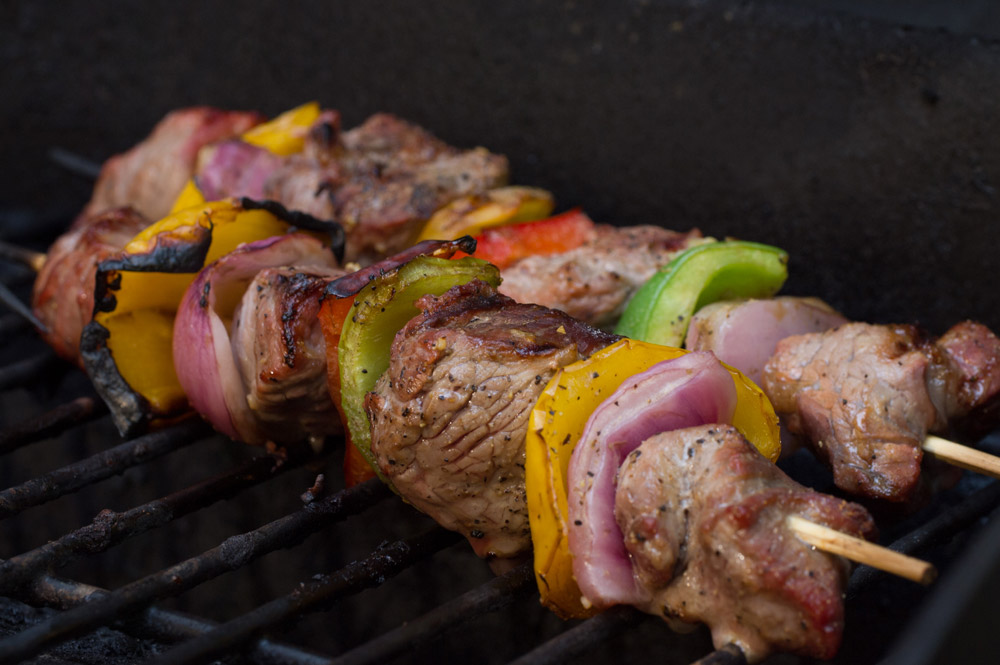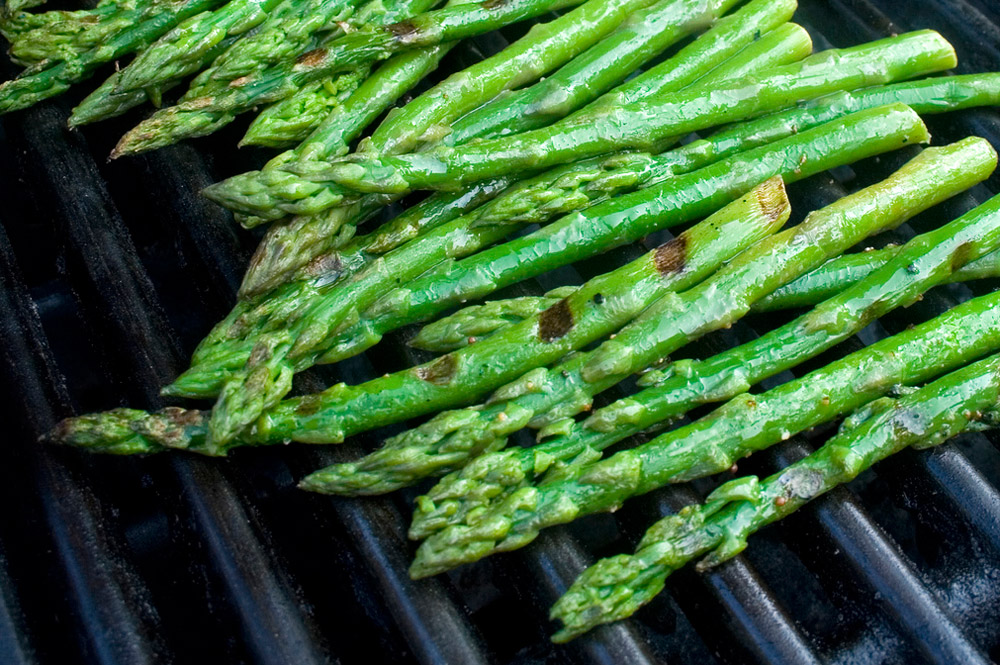 4. Add Some Sidekicks
A fresh salad and plenty of baguette for mopping up meaty juices are barbecue necessities, as are seasonal veggies ready to throw on the grill. Mushrooms, asparagus, bell peppers, potatoes and corn on the cob do especially well cooking alongside the mains. Gratz suggests tossing vegetables first in a bit of olive oil, salt and pepper and either wrapping them in foil or placing them directly on the grill grate. "I like to grill them directly over the flames to char them, then place them in foil on a cooler part of the grill to finish cooking through," he says.
As for liquid refreshment, hot days and manly meats practically beg for beer, and Gratz prefers a hoppy Pale Ale for grill-side suds. Dry rosés are welcome as well – they can handle the bold flavours of beef, and are preferable over a heavy red wine under the summer sun. For cocktail lovers, Gratz says nothing beats a cool, refreshing top-shelf gin and tonic.
5. Accessorise
It's possible to have a fantastic barbecue with just a grill and a spatula, but it's not nearly as fun as when you have all the bells and whistles, like these nifty barbecue accessories.
6. Do Your Homework
Whether you can light the grill blindfolded or are still trying to figure out where the charcoal goes, everyone can benefit from a little guidance. These books and smartphone apps will keep your barbecue game at its sharpest.
Which side of the barbecue debate holds most truth? Barbecuing is…
Article by Jessica Keller
Link Directory
Prairie Fire BBQ, prairiefirebbq.com
Grills
Weber Kettle, weber.com
Big Green Egg, biggreenegg.co.uk
Son of Hibachi, sonofhibachi.com
LotusGrill, lotusgrilluk.com
Napoleon Prestige 500, napoleongrills.com
Tin Can Grill, dianthomas.com
Grill Accessories
Tactical Chef Apron, thinkgeek.com
Himalayan Salt Plate, williams-sonoma.com
Looftlighter, looftlighter.com
BBQ Hooker, amazon.com
Wooden Planks, amazon.com
Swashbuckler BBQ Sword, homewetbar.com
Books And Apps
The Pit Pal, thepitpal.com
iGrill, idevicesinc.com
Weber's On The Grill App, weber.com
The Barbecue! Bible, barbecuebible.com
Smoke & Spice, amazon.com
The New Vegetarian Grill, amazon.com