';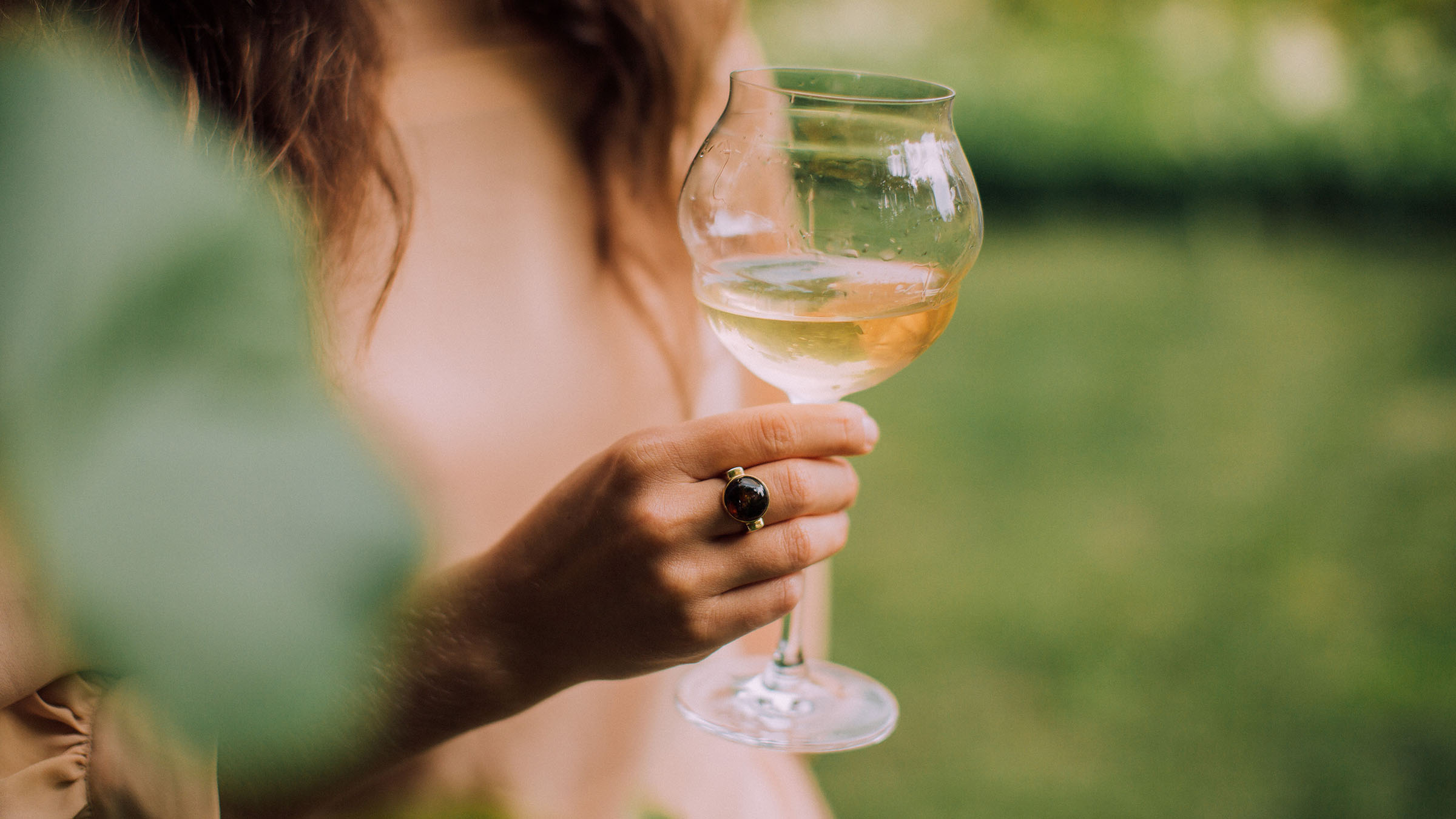 Chardonnay, out of the way! Pinot Grigio, you've had your moment. No shade to these wildly popular grapes, each delicious in their own right, but this summer, we're shining the spotlight on lesser-known white grape varieties from all over the world. Fruity, floral, dry, and mineral – there's something for everyone in this round-up.
Albariño (Alvarinho)
There has been much contention over the roots of Albariño and its possible cousins throughout the Mediterranean (Petit Manseng and Riesling). The most settled-on origin story is that the grape is native to Portugal and the northern Spanish region of Galicia. It does best in cool yet sunny regions, where it develops a host of fruit and floral aromas including white peach, grapefruit and honeysuckle, as well as delicate mineral notes. Usually a medium-body, unoaked wine, with punchy acidity and slight bitterness on the finish. Definitely refreshing. For smoother versions, try one from California. For more classic styles, look for it on the label in Spanish or Portuguese wines, or Rías Baixas DO (Spain).
Viognier
For lovers of opulent white wines like Chardonnay – with or without barrel aging – give Viognier a try. The grape variety most likely arrived in southern France via Croatia as far back as 200 AD. Wines made from Viognier have been produced in the northern part of the Rhone wine-growing region for centuries, and more recently have made their way to New World wine regions in the Americas, Australia and New Zealand. The grape is known for jaw-dropping aromas of ripe apricot and peach, mandarin, orange zest, honey and creamy floral notes like pink rose and orange flower. If and when it does age in barrels, you get sweet vanilla. Most Viognier is dry, but some tend slightly sweeter. The finish can be a bit green, bitter and stemmy, but the palate is always silky. Try: Condrieu AOC or Saint-Joseph AOC.
Chenin Blanc
This delicately scented and high-acid grape variety hails from the Loire Valley in France, where it makes everything from sparkling Crémant de Loire to richly aromatic off-dry and sweet Vouvray. Dry versions of Chenin, like Blanc Anjou AOC, are crisp and apple-y. The grape arrived in South Africa several centuries ago, and is now the most widely planted white grape variety. They've experimented over the years to draw out more intense fruit aromas depending on the climate and terrain of the area.
Manzoni Bianco
This variety is known generally as Manzoni Bianco, but its true name is Incrocio Manzoni 6.0.13. Incrocio is Italian for crossing. During the 1920s and '30s, Italian professor Luigi Manzoni experimented with a number of grape hybrids, including this one. It's a cross between Riesling and Pinot Bianco (Pinot Blanc). It grows predominantly in the cool and mountainous northeastern region of Trentino Alto Adige as well as Veneto, where it develops complex and rich aromas of lychee, peach, wet stones, petrol and white flowers. The palate is dry, but with a lovely balance of glossiness and mouthwatering minerality. For tasting notes from this author, check out the video below…
Greco
As the name suggests, the Greco grape – sometimes known as Asprinio Bianco – does have Greek origins. That said, it has been thriving on Italian soil for centuries, and was documented as early as the first century AD by the Roman poet Virgil. Today, it is synonymous with southern Italy, especially Campania and the area surrounding Mount Vesuvius, where mineral-rich soil produces a vigorous and vibrant acidity. Aromas range from citrus to stone fruit in varying degrees of intensity. Wet stones, gravel and sea salt dominate the nose and the palate. Greco can be found as far north as Liguria on its own or in blends. To really get a sense of it, try a Greco di Tufo DOCG, which is 100% Greco, grown and produced in an area just east of Vesuvius.
Torrontés
Malbec comes to mind when you think of Argentina, but white grape variety Torrontés is actually the most-produced grape in Argentina. A semi-aromatic white grape variety in the Muscat family, it's prolific and thrives throughout the country and especially on the sun-drenched mountains of Mendoza. Torrontés produces a range of wines from dry and crisp to sweet and semi-sweet, but always with a peachy-apricot nose and, depending on where it's grown, a distinctive mineral finish. Try Mendoza for big fruit, and Salta Province for savoury.
Timorasso
Chances are you'll hear about Timorasso from your wine connoisseur pals. The rustic and resilient grape variety is native to the northwestern Piedmont region of Italy, which is most famous for red wine made from Nebbiolo and Barbera, and the Cortese (Gavi) and Arneis whites. Timorasso is very particular about where it grows and has risked extinction over the years. If you're lucky enough to track one down, expect delicate fruit and floral aromas and a medium body. Timorasso also ages extraordinarily and exhibits more mature fruit and expansive minerality, not unlike Chablis. Look for it on the label, or Colli Tortonesi DOC.
Assyrtiko
If you haven't heard of Assyrtiko, you've probably heard of Santorini, and if not the wine, the Greek island. Santorini is the most famous wine made from Assyrtiko, an ancient white variety that has survived for centuries on the dry and rocky soil of the islands. Old, deep and determined roots mean tons of mineral notes reminiscent of the nearby sea. Assyrtiko also has sunny tropical fruit notes of passionfruit and bright yellow peach.
Grüner Veltliner 
This Austrian grape variety already has a loyal following. If you like racy and dry white wines, get ready to board the GV train. It is known for bracing acidity, mineral notes and delicate Burgundian Chardonnay-like fruit aromas in its youth. It can also have some white pepper and vegetal aromas, depending on the climate and the winemaking style. It runs the gamut from easy-breezy and inexpensive refresher, to complex and ageable meditation wine.
Verdicchio
You've probably heard of Vermentino. If not, check it out immediately! Verdicchio, on the other hand, has flown under the radar. It is almost entirely grown and vinified in the north-central Italian region of Le Marche, just inland from the Adriatic. Popularity can be detrimental to a wine's reputation. Like Chianti, Verdicchio was so ubiquitous it came to be seen as low-level table wine. The two also share the stigma of a signature bottle type. Unlike the Chianti flask, which is now strictly for souvenirs, some Verdicchio producers are bringing back the once-maligned curvy amphora-shaped bottle in homage to the grape's beloved heritage. Verdicchio has blossomy peach aromas, sweet green herbs and steely minerality. A touch of bitter almond on the finish adds nutty complexity.