';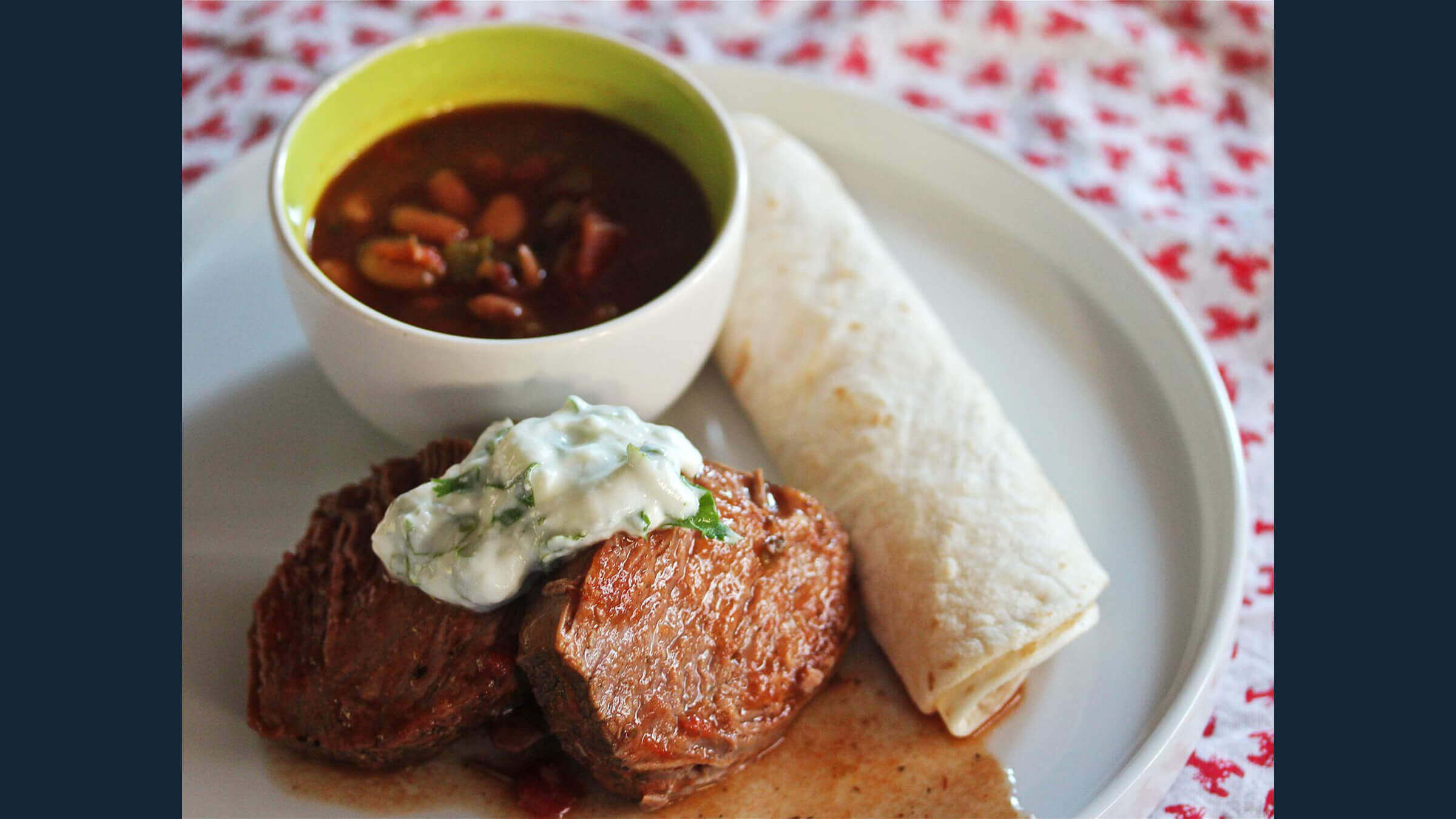 ;
Jennifer says, "Chili powder and jalapeños bring the heat to this pot roast. Ancho chili powder is commonly used in authentic Mexican cooking, but if you don't have any, another chili powder will work just fine. For the beer, choose a lager to add a clean, crisp flavour. This dish tastes great with mashed potatoes or Mexican rice, but in my mind, it's not complete without a pot of smoky, soupy pinto beans and a pile of warm flour tortillas."
Serves 6
Prep time: 15 minutes / Cook time: 8 to 10 hours on low
Ingredients
1 (3-pound) boneless bottom round roast
1 large onion, chopped
2 garlic cloves, minced
1 jalapeño pepper, finely chopped
1 canned chipotle chile en adobo, plus 1 tablespoon adobo sauce
1 (28-ounce) can crushed tomatoes
1 cup low-sodium beef broth
¼ cup beer
1 tablespoon Worcestershire sauce
1 tablespoon apple cider vinegar
1 tablespoon chili powder
1 tablespoon ground cumin
3 bay leaves
1 teaspoon kosher salt
Method
1. To the slow cooker, add the meat, onion, garlic, jalapeño, chipotle, tomatoes, bone broth, beer, Worcestershire sauce, vinegar, chili powder, cumin, bay leaves, and salt. Cover and cook on low for 8 to 10 hours.
2. Using a ladle or large spoon, skim the fat from the cooking liquid. Remove the bay leaves and discard. Season with additional salt, as needed. Serve immediately, or cover and store the roast in the refrigerator for up to 3 days.
Tip: Repurpose your leftovers as tacos, topping them with a lime crema made by mixing 1 cup of sour cream with 1 to 2 tablespoons lime juice. Or shred the meat and turn it into a Mexican-style chili with pinto beans.
 To find out more about Jennifer Olvera's slow-cooking secrets, click here or check out one of her cook book titles