';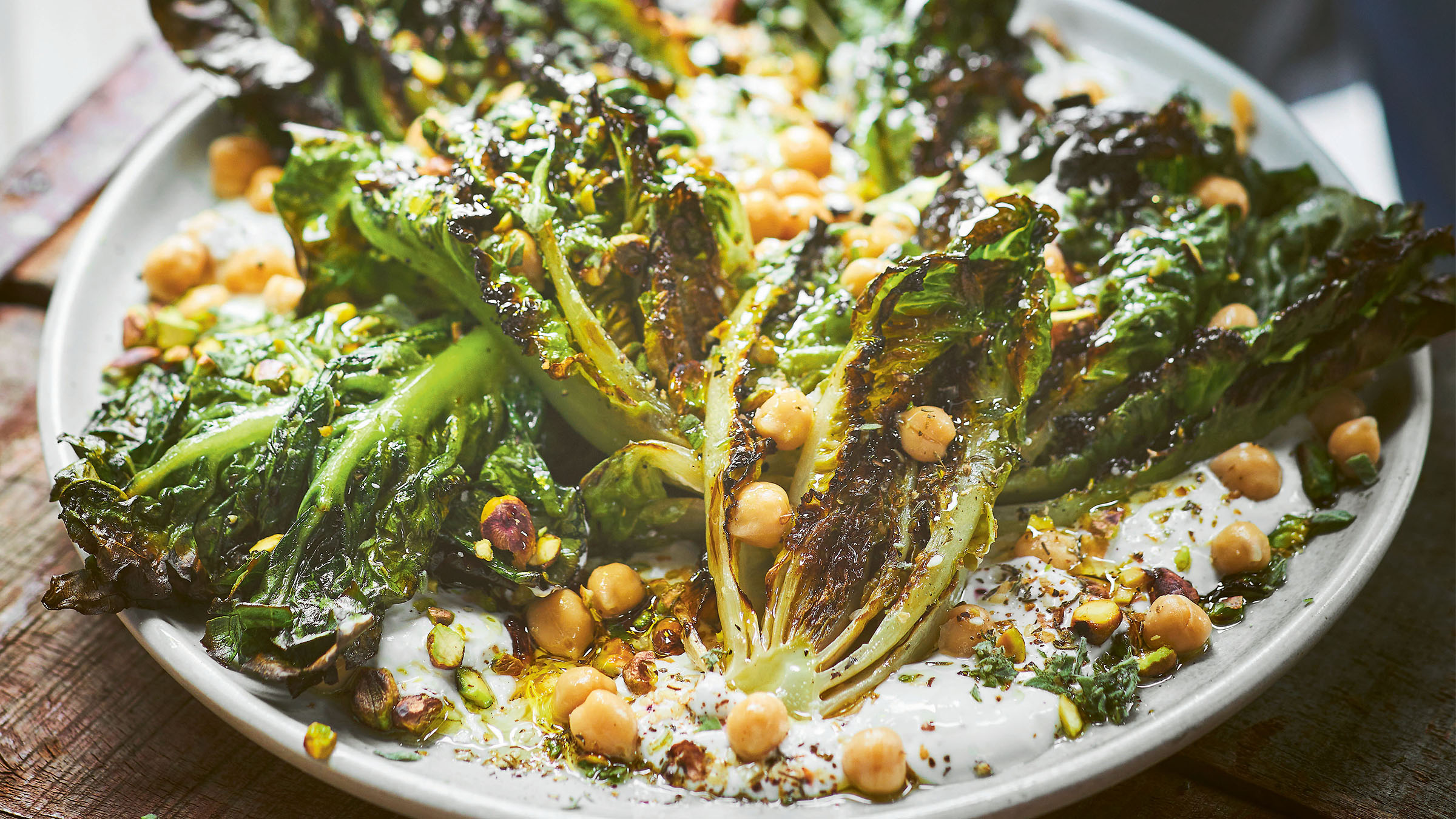 "This is another dish that you might not associate with the BBQ but it's so easy to cook and makes a lovely light summer lunch. If entertaining, I suggest serving this with the green bean salad or the pork, coriander, and leek kofta from the book, with a nicely chilled, crisp white wine." – James Whetlor
SUITABLE FOR: All BBQs
SERVES: 4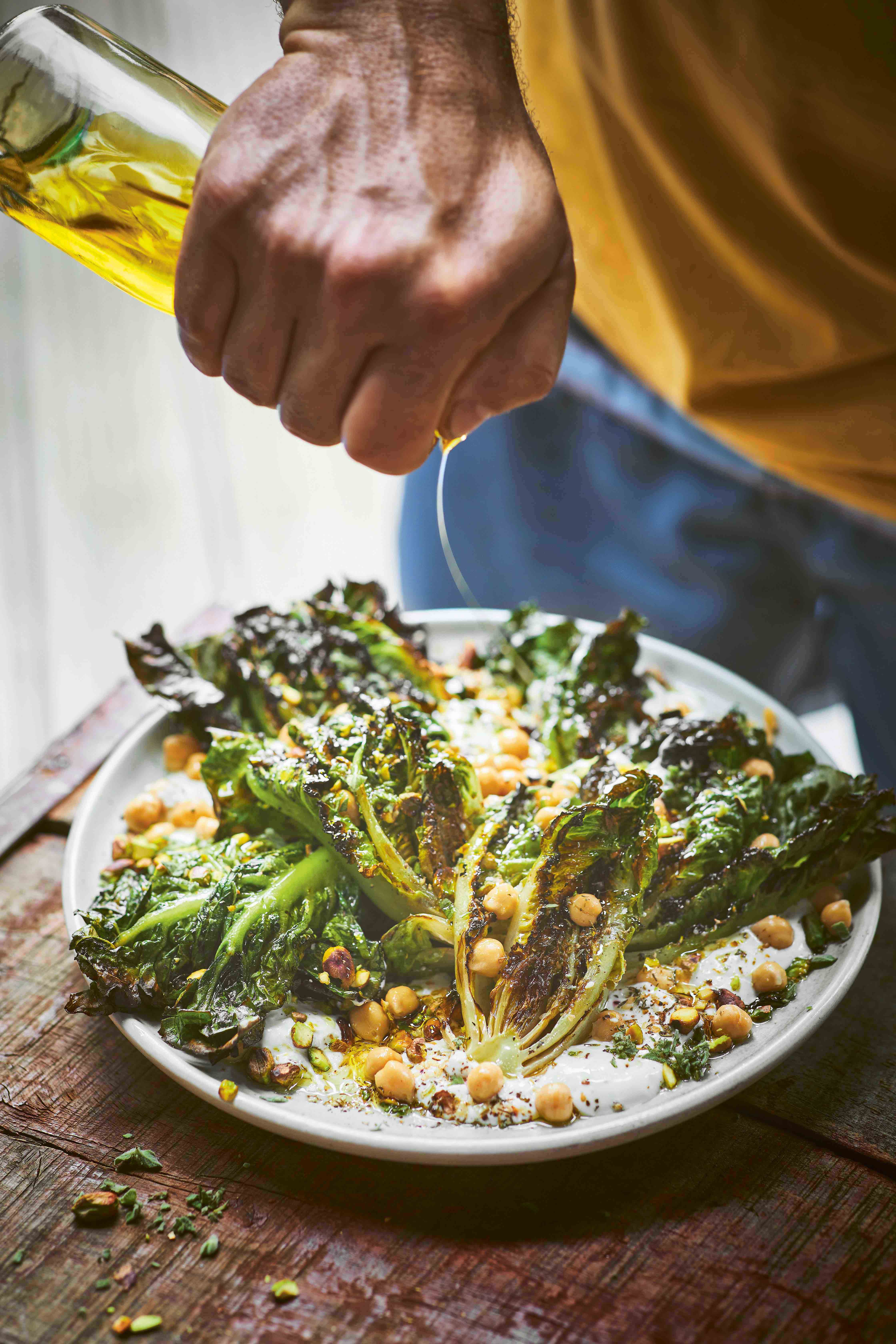 Ingredients:
4 little gem lettuce, cut in half lengthways
3 tablespoons olive oil
150g/5 ½ oz plain yoghurt
2 garlic cloves, crushed
1 teaspoon cumin seeds, lightly crushed
1 lemon, cut into wedges
50g/1 ¾ oz pistachio or pine nuts, lightly toasted
1 tablespoon za'atar
1 x 400g/14oz can chickpeas (garbanzo beans), rinsed and patted dry
a small handful of chopped oregano
sea salt and freshly ground black pepper
Method:

Preheat the BBQ to a medium heat.
Toss the lettuces with 1 tablespoon olive oil and a pinch of salt. Place on the BBQ and grill, cut side down, for 3 minutes, then turn and cook for a couple more minutes on the other side until nicely charred all over.
Place the yoghurt in a bowl and mix with the garlic, cumin, the juice of ½ lemon and a pinch of salt.
Spread the yoghurt over a platter, drizzle with olive oil, and scatter over the nuts and za'atar. Toss the grilled lettuce with the chickpeas in a bowl. Arrange the mix on the yoghurt, nuts and za'atar and serve with a squeeze of lemon and the chopped oregano.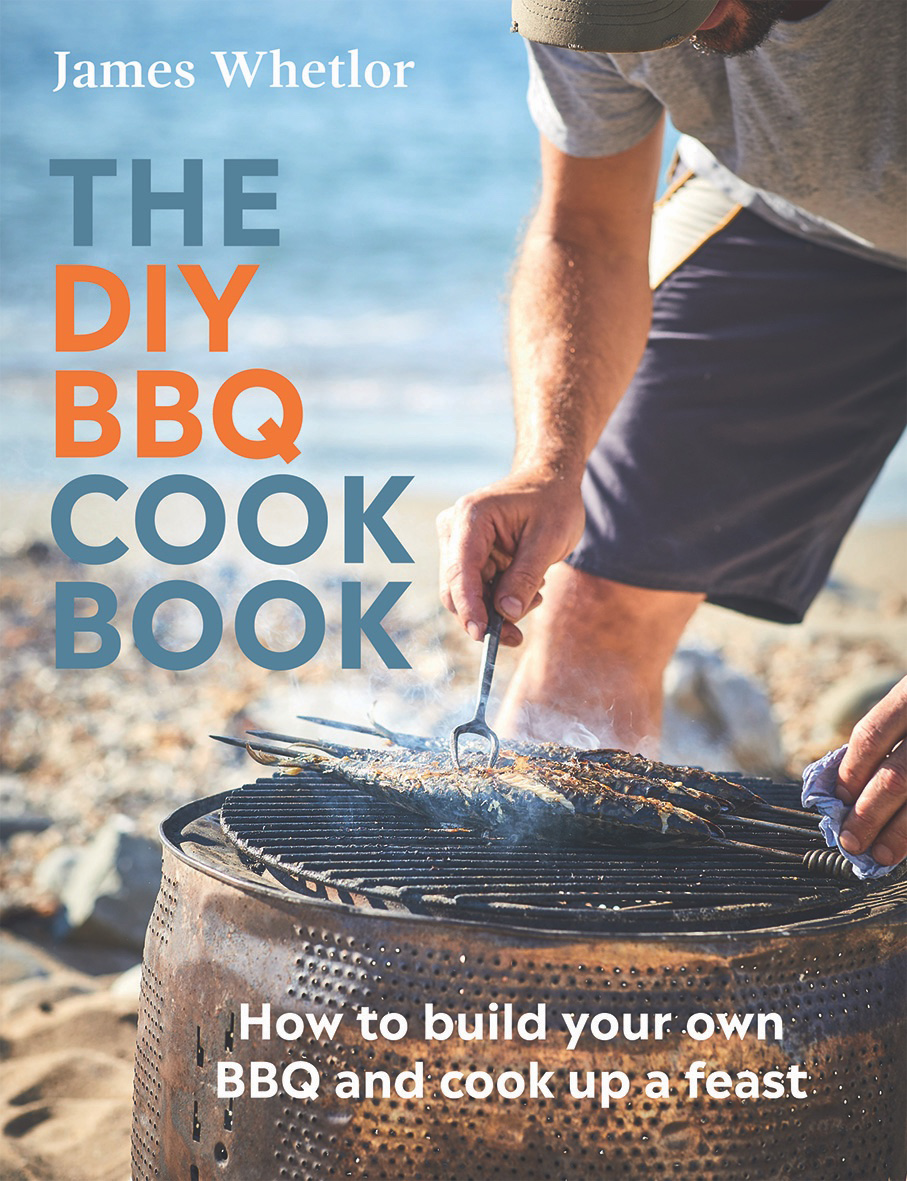 About The DIY BBQ Cookbook
Whether you want to cook a BBQ on the beach, at a campsite, in your garden or even on your balcony, James Whetlor showcases over ten different BBQs you can actually build yourself.
You'll never use a store-bought instant BBQ tray again, as James guides you through the DIY BBQ section with illustrations, photographs, tips and techniques. BBQs include a konro (a small portable Japanese grill), a washing machine drum BBQ, a tandoor oven made from a flowerpot, and an open-faced grill made from bricks or breeze blocks. Once you've mastered the art of barbecue building, there are 50 stunning recipes that you will turn to time and time again.