';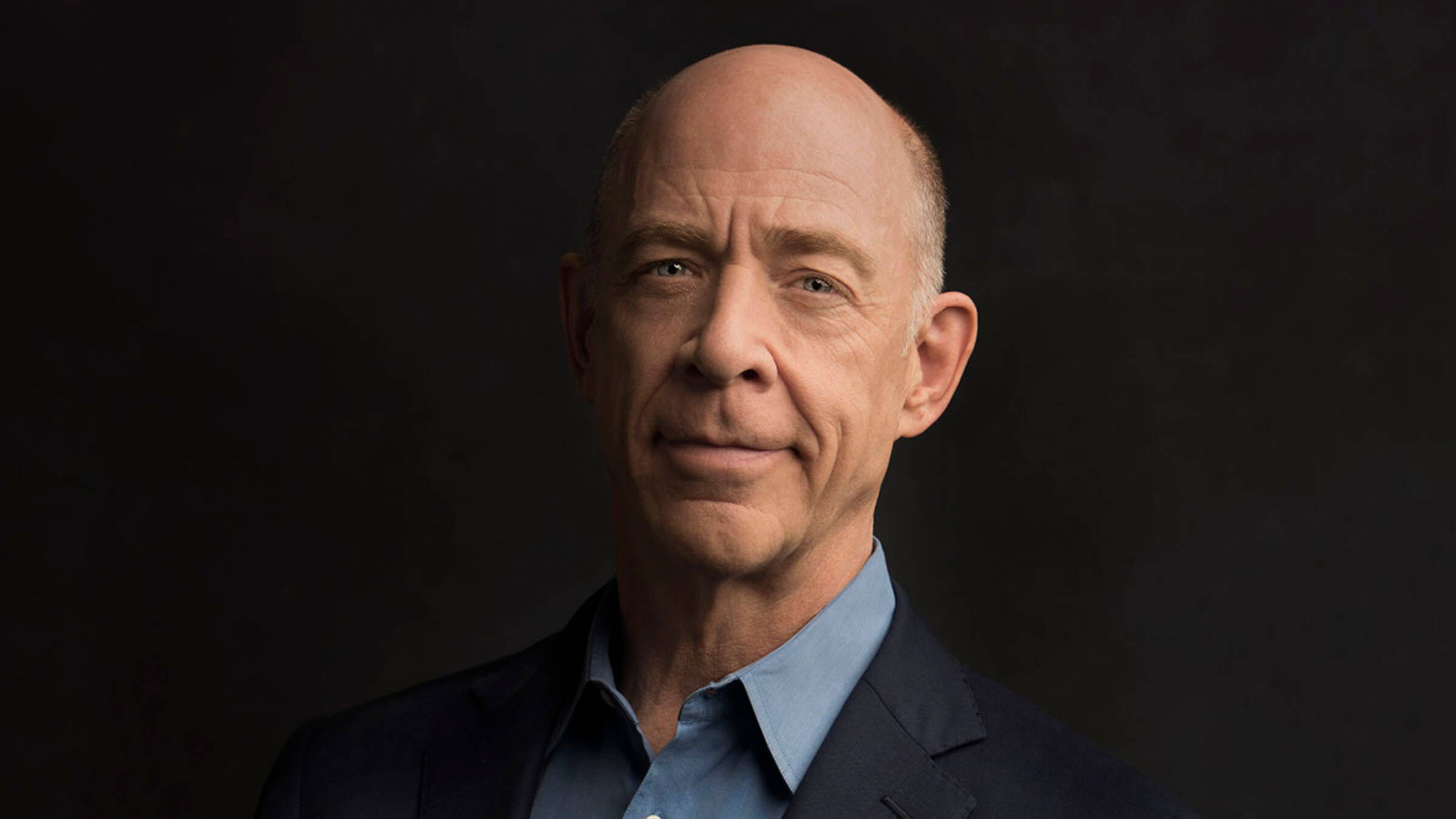 ;
If you like American cinema, then you've come across J.K. Simmons: the man who's appeared in everything. You may remember him as Juno's dad, J. Jonah Jameson from the first Spider-Man trilogy, or as the teacher in Whiplash – for which he won an Oscar in 2015. Recently he's also been in La La Land, Terminator Genisys, Patriots Day and Bojack Horseman. Oh, and he's also the voice of the Yellow M&M!
We sat down with the well-versed actor to discuss the new drama I'm Not Here, in which he plays an older man confronting the demons of his past. The film opened the 2017 Raindance Film Festival in London.
We're speaking the day after the world premiere of I'm Not Here. Were there any nerves before showing it to an audience?
Not as much as my wife's [Michelle Schumacher], because this is her baby. She was co-writer, editor, director, co-producer, props, craft services! It was her thing from beginning to end, and as usual I was serving the dual roles of hired gun actor and supportive husband.
You don't speak in the film – does that make it more of a challenge to get the message across? Are you more aware of your actions?
Not necessarily more aware, it's just as an actor, you're doing some of the same work that you always do. Even when you're just playing a normal dialogue scene – like you and I chatting here – you just don't have the chat part! In a way you have less to work with, but the same job to do. On this one I joked during the shoot that at least I didn't have to go do homework at night and learn my lines!
What's the difference between working on a low-budget independent film like I'm Not Here compared to a Hollywood blockbuster?
The main difference to me between doing a low-budget indie and a big-budget blockbuster is time. You don't have the resources and the time on an indie film to luxuriate. The days are longer, too – you do 6 to 10 pages a day instead of 1 page a day of script, so it's just a different pace.
While you've enjoyed a long career, it seemed to have a turning point with Whiplash. How did becoming an Oscar winner change the type of roles you're offered?
It's afforded me the opportunity to be even more choosy than I have tended to be in the past. It also means I can continue to go back and forth between low-budget indies – that are not going to pay the mortgage necessarily, that you do just for the love of the project – and still go and do some big movies and some medium movies, some television. I honestly – and this is going to sound disingenuous – but I really only do the things I'm drawn to. If it happens to have a big budget or a big paycheck attached then that's great, and if it doesn't then I'm in a fortunate position that I can still do it.
Talking of big-budget movies, is there anything you can tell us about the Justice League film?
Absolutely nothing! (laughs)
Oh, go on…
Alright then. My character is minimally involved in Justice League. My version of this beloved character, Commissioner Gordon, is kind of just introduced in this film, but it was a lot of fun to shoot and to see the kind of world that's being established. Hopefully there will be more fun in the DC Universe for me!
You're also reuniting with Jason Reitman, who directed you in Juno, in upcoming political movie The Front Runner…
We just started shooting this week actually in the States, and I'll be jumping back into that on Monday. It's always a treat to work with him – every film he makes will continue to be interesting and smart and entertaining, so I'm enjoying that.
You've played so many different roles in your career, is there anything you haven't done that's next on the list?
Getting back on stage, which is something I may do a couple of years from now when, theoretically, both of our kids will be off at college and we won't be needed as much as parents. Then we'll have more freedom, and I might find myself on stage again. But as far as film and television are concerned, I'm just always hoping to do something that's a little bit different from whatever I just got done doing.
What fascinates you most about the approach of Caroline Fuss?