';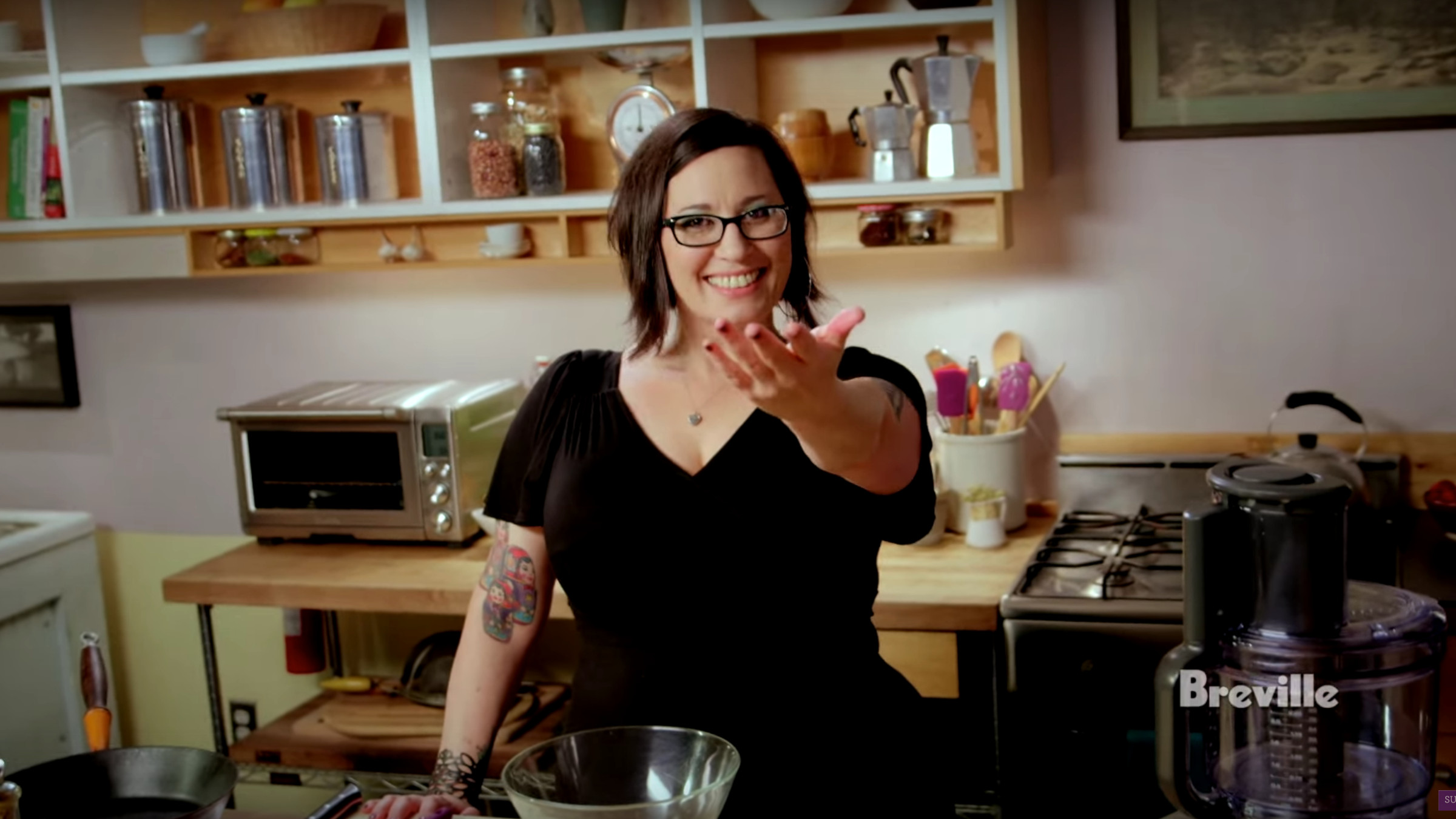 ;
Isa Chandra Moskowitz has a very special talent – and it's not just creating vegan dishes, making cooking videos and publishing animal-free recipes (although she is very good at all those things, too). Her real talent is making it all seem like heaps of fun. The title of her website, Post Punk Kitchen, is fun! The names of her books – Veganomicon (her most famous tome), Appetite For Reduction (low fat vegan recipes) or Vegan Pie In The Sky (divine, you guessed it, pies) – fun! The web videos in which she jokes about Instagram food porn, talks back to the camera and busts the odd dance move – so much fun!
To those who celebrate animal-free cuisine, she's the poster child for veganism's most recent modern, edgy and hip incarnation. For those who view plant-based nutrition as "giving up" enjoyable food and believe going vegan is a sacrifice, then following Isa Chandra's blog, reading her recipes and watching her videos is a revelation. Her recipes rank high on the "even meat eaters love this" scale.
Animal-Free, Not Flavour-Free
How does she make humble veggies taste so good? According to Isa Chandra, it's all about the love – and a few simple tricks. "I think that the things you love about food – meatiness, creaminess and depth of flavour – are all present in vegan cooking," she says. "You can achieve rich creaminess using cashew cream or coconut. You can develop flavours with things like garlic, wine and fresh herbs. For meatiness, grilling goes a long way for a beautiful char. I like to smoke my veggies as well. And you can use things like lentils and mushroom for meaty textures."
I think that the things you love about food – meatiness, creaminess and depth of flavour – are all present in vegan cooking.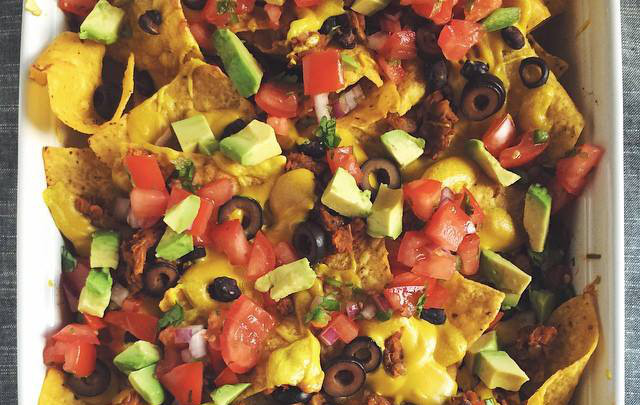 Refusing to admit defeat, she even insists that it's possible to recreate any of your formerly beloved comfort foods or guilty culinary pleasures without animal products, and is constantly improving on veggie recipe staples. "I've recreated just about all of my favourites. One of my tricks for one of my favourite dishes, pesto, is to use edamame as the base. Instead of loads of olive oil, it has only a touch, and the edamame create a lush, creamy sauce that brings out all the basil flavour."
Born and raised in Brooklyn (and with all the quirky tattoos and indie band t-shirts to prove it), Isa Chandra went vegan long before it became trendy – and many years before her borough became a hotbed of sustainable and alternative lifestyles. She started experimenting with plant-based alternatives for animal-based ingredients simply due to a lack of readily available vegan resources, and eventually began documenting her discoveries.
Love What You Eat
Isa Chandra became vegan step by step, with trials and errors along the way, and she recommends a similar approach for people who hesitate to turn their entire lifestyle around at once. "I think it's a deeply personal thing," she says. "Starting with the ingredients that intrigue you never hurts. Perhaps something as simple as a bean burrito, with really flavourful beans, guacamole and pickled onions, will be an eye-opener. Or maybe something a little more daring, like a cashew-based Alfredo. Just dip your toes in!"
Hear her wax lyrical about her favourite underrated vegetable and you'll never think of cauliflower as boring again. "It's been misrepresented as dull for years! If you roast it with some olive oil, salt and pepper, you get a wonderful popcorn flavor that is irresistible. It adds great texture to tomato sauce. And you can puree it for a creamy soup."
A Recipe For Success
The self-taught chef started her career as a veggie trailblazer with a small local TV show, which featured Isa Chandra and her co-host Terry Hope Romero cooking it up big in a very small Brooklyn kitchen, accompanied by live music from bands who would also lend a helping hand chopping and prepping. Her first book, which followed on the success of the short-lived show, is now being reissued. Vegan With A Vengeance: 10-Year Anniversary Edition is a revised version of the original publication, with improvements based on the intervening years of experience.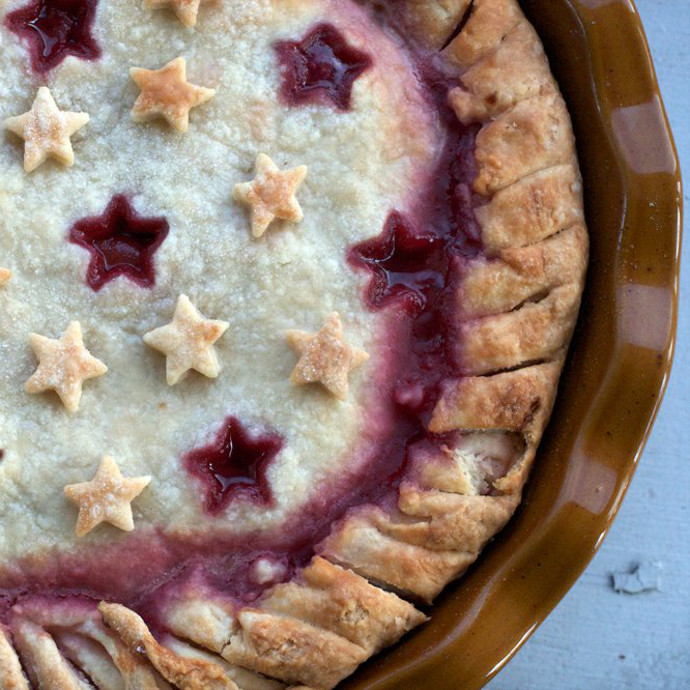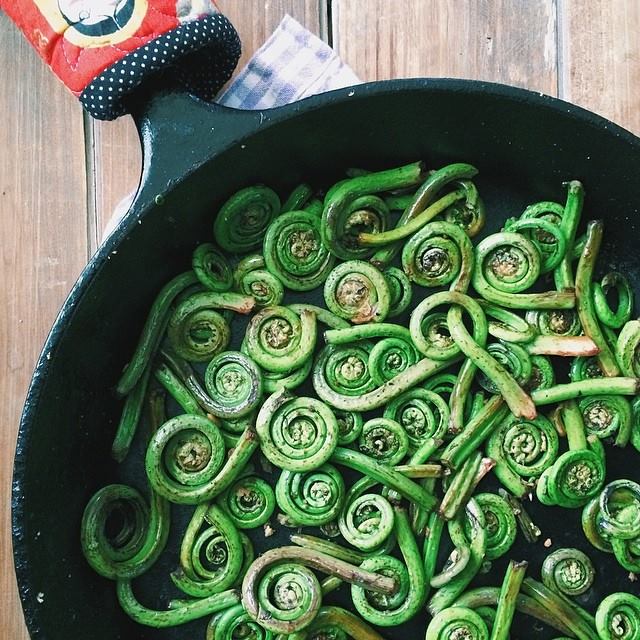 Most recently, her path led her away from her native New York – first to Portland, Oregon, then to Omaha, Nebraska, where she opened a vegan restaurant that quickly became so popular she's now opening a branch in Brooklyn, bringing the Post Punk Kitchen full circle.
Of course in all those ventures the most important part of the equation, according to Isa Chandra, is fun. "I cook every day and try to have fun every step of the way."
Visit theppk.com
Article by Guest Editor Fiona Brutscher
Isa Chandra Moskowitz is not merely the High Priestess of her Post Punk Kitchen, she is also acclaimed as the Queen of Cupcakes after authoring an acclaimed guide to vegan cupcakes. For that reason, we ask a simple question: what is the true meaning of life?