';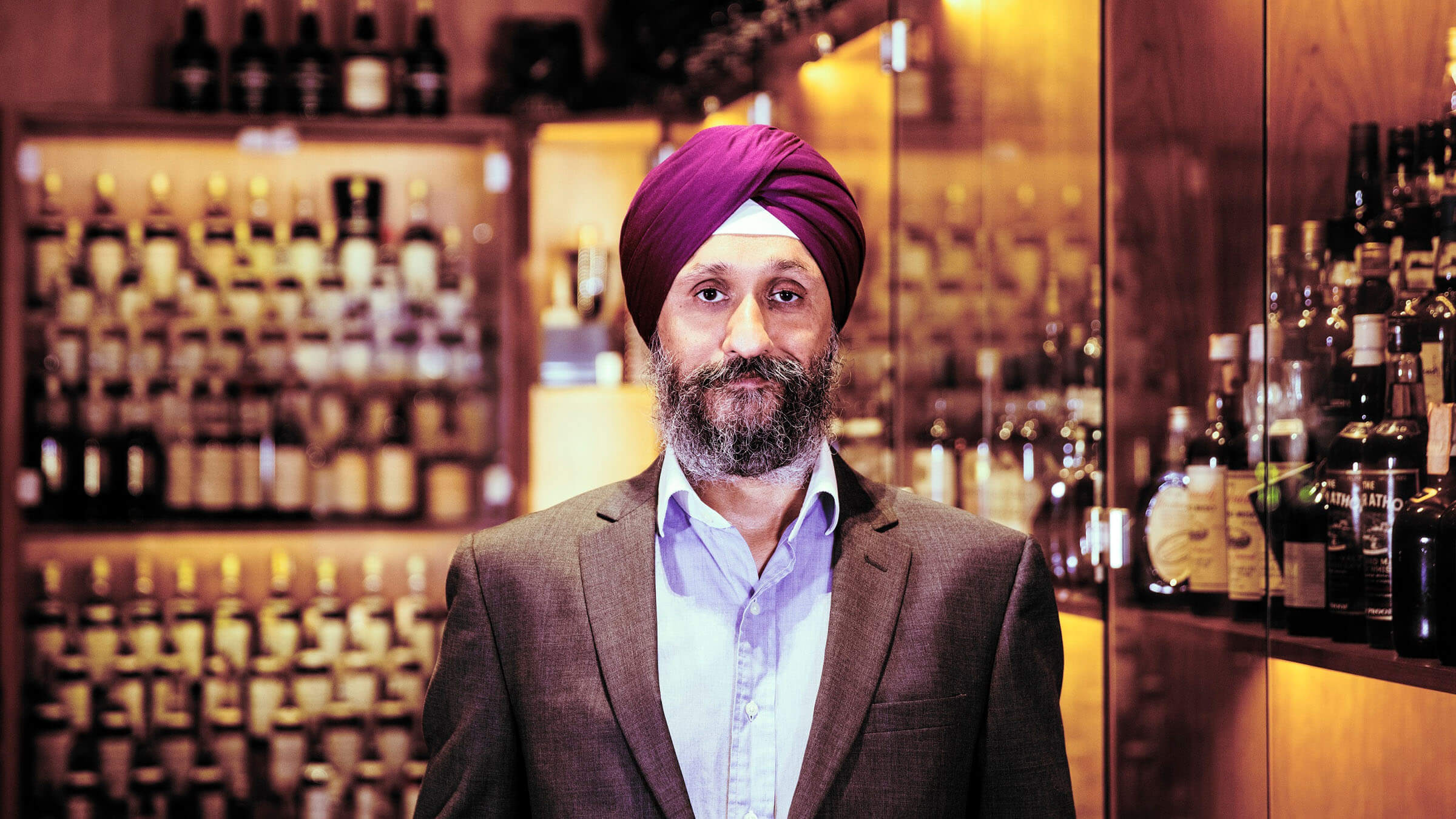 Sukhinder Singh has always been a collector. As a child, he owned an extensive stamp collection, trading with people all over the world, and as he grew up, he became fascinated by the kaleidoscopic miniature bottles his parents kept in a display cabinet. Little did he know that they were to have a long-lasting influence on his life.
Today, Singh is the co-owner of The Whisky Exchange, an online specialist retailer of whisky and spirits that was founded in 1999. He's also the co-founder of The Whisky Show, a series of two whisky-focused annual events taking place in London and Glasgow.
Single Malt Serendipity
His entry into the spirits business was accidental, he says. As he helped his parents at their liquor business while looking for a job, he ended up enjoying it so much that he decided to make it his career. He started collecting miniature bottles around the same time, and eventually bought a 7,000-piece collection. Realising that his passion had perhaps gone too far, he decided to specialise in single malt whisky only, a product which had always fascinated him.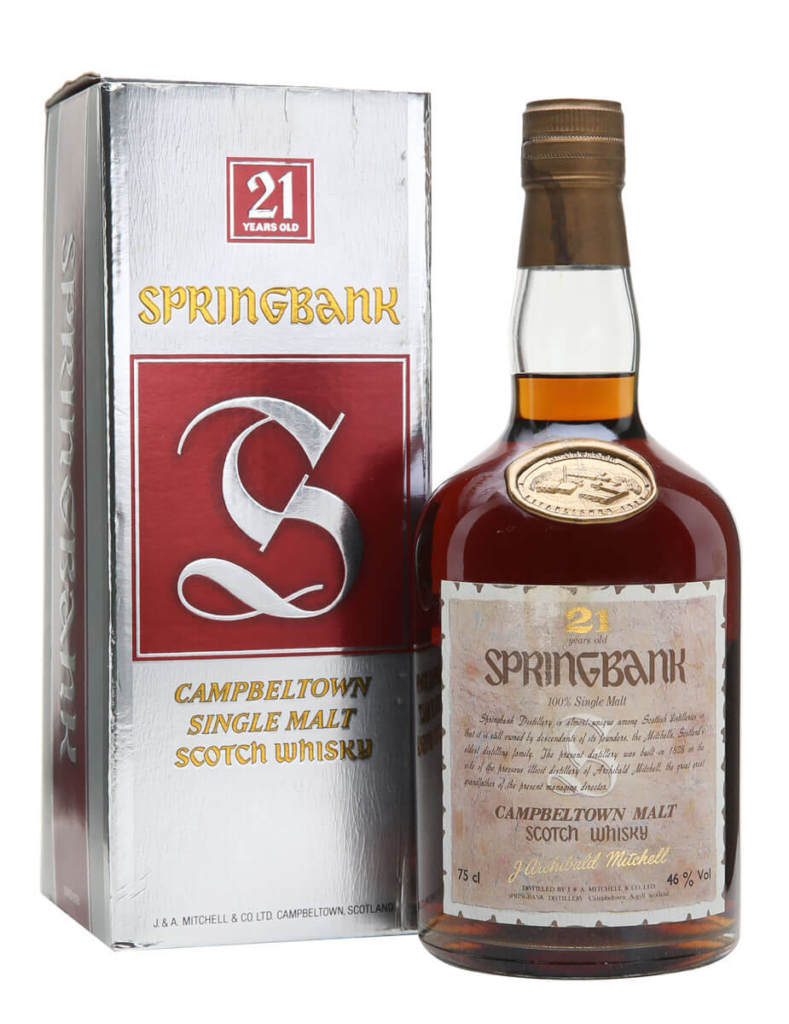 Springbank 21-year-old 1980: An old bottling of Springbank 21-year-old. This was aged in sherry casks, bottled sometime in the 1980s and was released in a more dumpy bottle than their current offering."
It was while buying a single malt miniature bottle collection in Scotland that Singh saw something puzzling: a large bottle, sitting on a mantelpiece, with a label reading "Kirkliston Pure Malt" – a name he never heard of before. That was, as Singh would discover, due to the fact that the distillery had closed in the 1930s. "I thought, 'Wow, a bottle of single malt whisky from a lost distillery. This is it. I want this.' It took me 5 minutes do to the deal on the miniatures, and one hour to convince him to sell me the bottle," Singh says, laughing.
From Rare To De Rigeur
As he discovered the world of old and rare whisky, thus going on to collecting big bottles, Singh began attending auctions in Scotland in the late 1980s, meeting collectors from all over the world. At the time, single malt whisky – malt whisky from a single distillery – was somewhat of a niche product. "It was not a big category, rather very small and specialist," he recalls. "The distilleries would only send stock to a handful of countries, with the UK being one of the key ones." Based in London, and working in the same line of business, Singh therefore had access to a rare supply, and he often searched out and bought bottles for friends abroad. That's how he started dealing in old and rare whisky.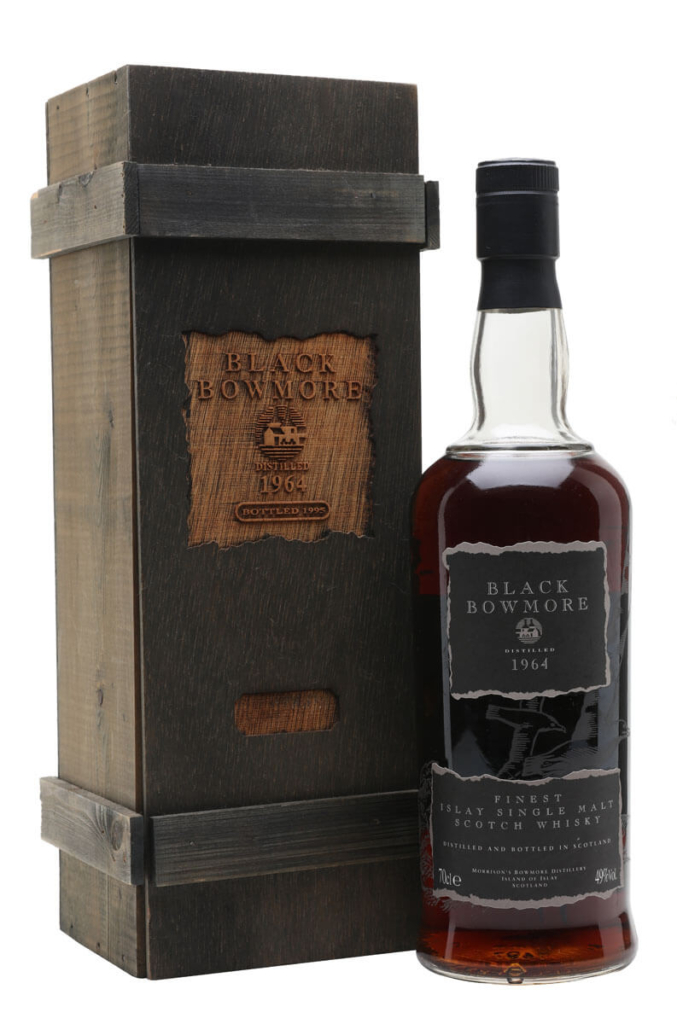 Black Bowmore 1964: The 3rd of the 3 extraordinary Oloroso cask 1964 Bowmores released in the mid-1990s, this final batch comprised 1812 bottles. With an almost unfathomable concentration and intensity of flavour, and with the perfect balance of fruit, peat and power, these whiskies deserve the frequently overused 'legendary' tag and have assumed mythic status."
Eventually, distilleries felt the growing interest of collectors, and for the first time in history, started making special, limited-edition products. An icon among them was the Black Bowmore 1964, released in 1993: a Bowmore whisky, black in colour due to ageing in a sherry cask for 29 years. Only 2,000 bottles were made available, at the price of 70£ each. That was one of the game-changing events which drove the number of collectors – and their interest – further up.
Taking Stock
Today, Singh stands at the top of an ever-growing market. "It's interesting how the prices have increased in the last 10 to 20 years, and especially in the last 2 to 3 years," he says. "The rare, well-sought-after bottles have gone up 4 to 5 times [in price] in the last 3 or 4 years. That's insane."
So much so, in fact, that whisky – mainly single malt – has recently become a form of investment, with several funds holding large whisky portfolios and raising millions from investors. "The collecting market is really on top form," says Singh, "at the moment it's probably outperforming any other investment in the world."  As with stocks, though, investing in whisky requires extensive knowledge of the market, not an easy feat by any means.
For those in-the-know, it's worth a try: According to Singh, the value of aged stock will increase even further. "The demand for the aged stock is so high that, literally, prices are going up 50% within one or two months of them being launched. I am buying more today than I ever bought in my life, even at today's prices," he says. "And I am someone who started when the prices were… Like 65£, as for that Black Bowmore 1964. We sold this bottle 3 years ago for 5,000£. Today, it's hitting 15,000-20,000£."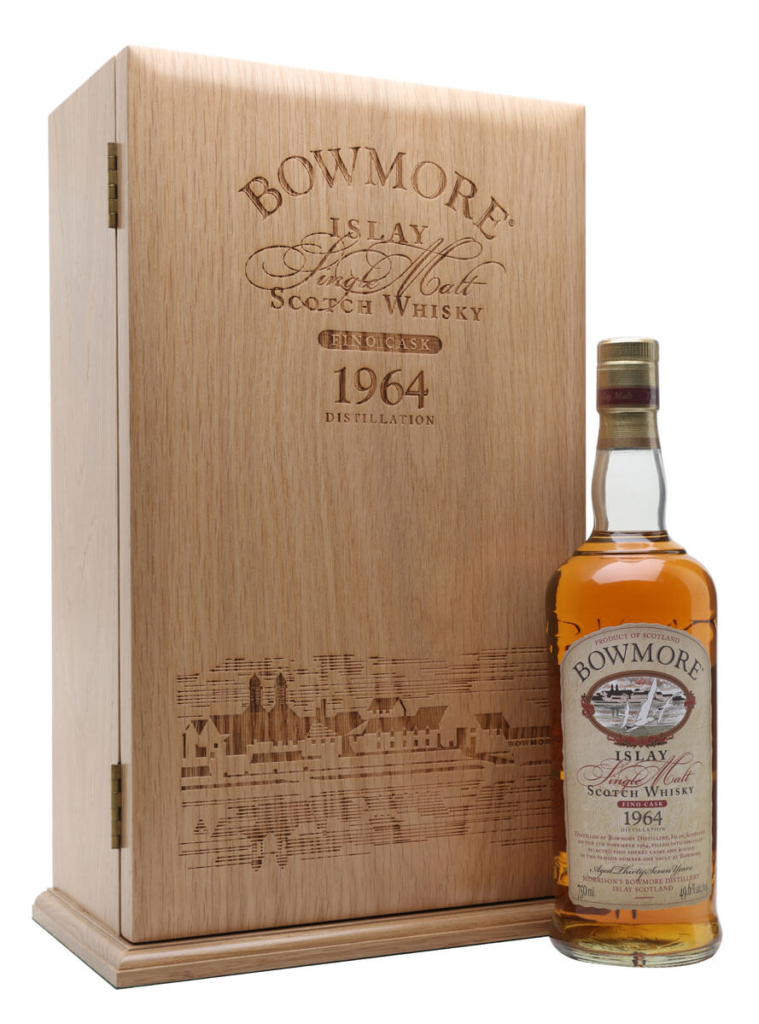 Bowmore 1964 Fino Sherry Cask: 1964 seems to be something of a miracle vintage for Bowmore – not only did it produce Black Bowmore and the Oddbins Oloroso cask, but also this beautiful Fino sherry expression. Here the peat is restrained and subtle, leaving the way clear for a stunning, incredibly fruity Bowmore that not everyone understood at the time of release, but which has since become a classic. There seems little chance that we will see another example of this style of Bowmore from this era again.``
That's even more striking considering that whisky is, after all, a risky business. "Take 5 sister casks, filled one after the other with the same liquid, within half an hour from each other. Their wood probably came from the same batch of trees, from the same forest. You leave them to age for 10-15 years – and they are all different. That for me is the most interesting thing. You just don't know until you try it. That's what people don't realise."
A Risk Worth Taking
Sometimes, a whisky would age for 20, 30 years and just absorb too much flavour from the wood. Unfortunately, there is no remedy to that – and while nowadays technology allows distilleries to micromanage many more aspects of their production, there is no certainty about the final results. That's why, for Singh, "whisky prices were always too cheap" compared to other spirits with less expensive, much quicker production processes, such as vodka or gin, which don't need to age at all.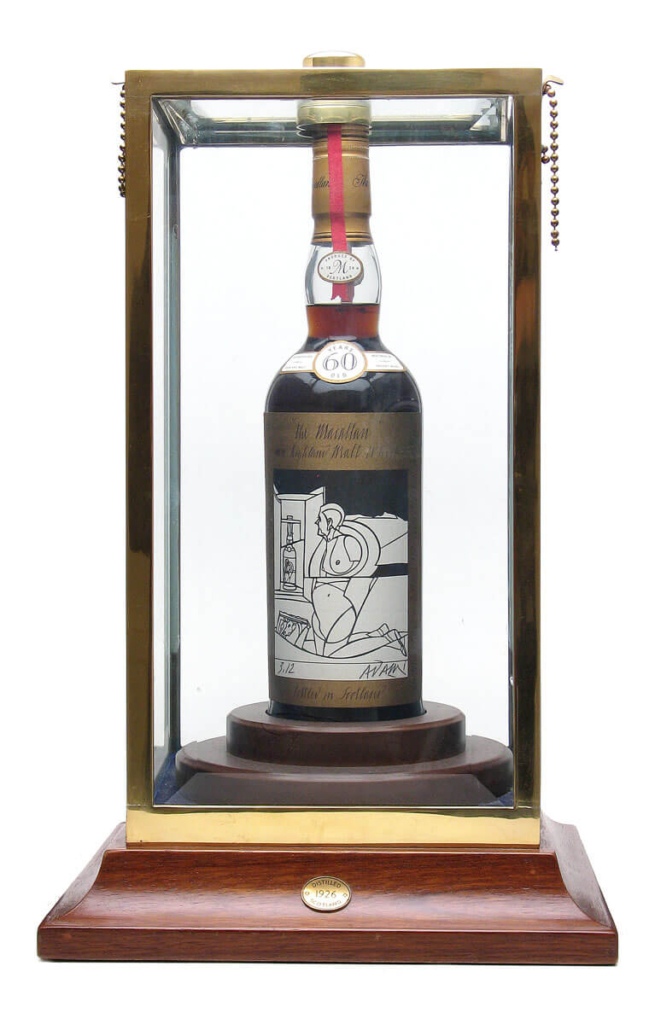 Macallan 1926 60-year old: An incredibly rare Macallan, from the same stock as the famous Peter Blake bottling and the Fine & Rare editions. Just 12 individually numbered bottles were produced, each with a beautiful specially designed label by artist Valerio Adami. A work of art on every level, both inside and out."
It's the same uncertainty that keeps him fascinated, though. "[Since] every cask is different, for me it's [about] finding something so exceptional that will give a wow-effect to my customers," he says.
Because the love of whisky is forever.
"It's the type of spirit that, once people fall in love with it, there's no going back. They're there for life – until the doctor says 'no more drinking', they're going to drink whisky," he laughs.
Sukhinder Singh's Life In 6 Old & Rare Whiskies:
Kirkliston Single Malt – "first bottle I ever bought"

Springbank 21-Year-Old 1980s – "first whisky I ever opened"

Macallan 1926 60-Year-Old – "most expensive bottle I bought in my first 10 years of collecting – and the best investment I ever made"

Longmorn 1971 / Scott's Selection – "the whisky that made me fall in love with Longmorn, now one of my favourite distilleries"

Bowmore 1964 Fino Sherry Cask – "flavours of tropical fruit. Heaven. Unique style, mainly found in this distillery and vintages from the 1960s. Absolutely amazing"

Glenburgie Single Malt – "I was amazed how lovely it was, how peachy. A typical flavour in Glenburgie is peach juice. Absolutely sensational. It's not so easy to find, I hadn't drunk it in many years, and it was a new discovery and a new love."