';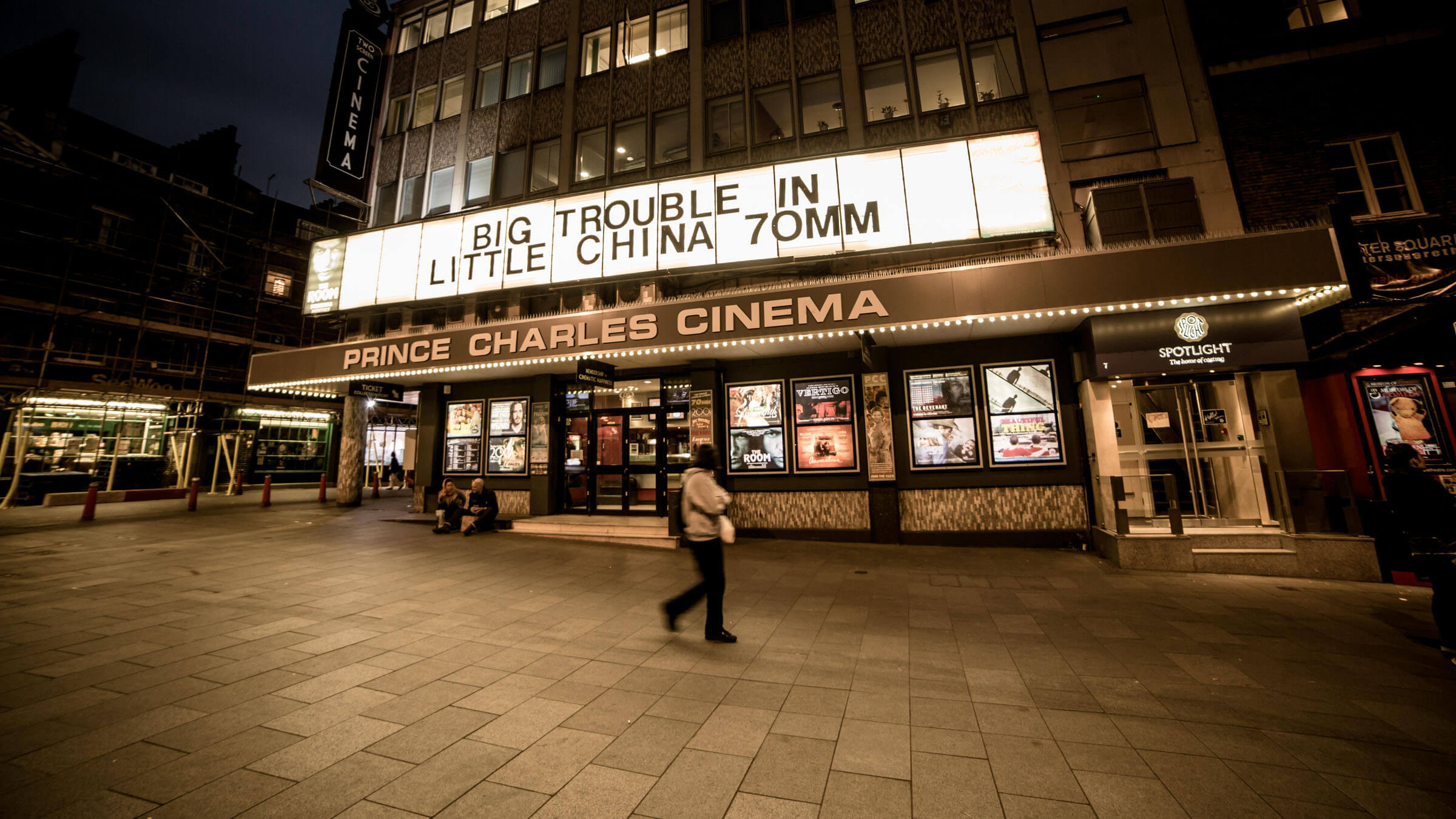 ;
The way we watch cinema is changing.
In the past, the only two screens that demanded your attention were the local cinema and the TV in your living room, but the evolution of technology has made the entertainment landscape more crowded than ever. In the last 15 years, we've seen the rise of YouTube, subscription streaming services such as Netflix, and a boom in scripted television shows from every continent. How can the century-old cinematic establishment compete?
By going back to their roots.
Across the globe, there's been a revival in the fortunes of the independent cinema, a trend that's indicative of a larger shift in movie-going tastes. An industry that once put its trust in newfangled attractions, such as 3D or vibrating seats, now sets its sights on the overall experience, influenced by independent picture houses that have been providing bespoke entertainment for years. While the bigger companies play catch-up, independent cinemas old and new are reaping the benefits. But what is it that makes these individual businesses so special, and how do they survive in a corporate landscape?
Tailored Screen Magic
For the past three decades, the giant multiplex has been king of the movie jungle, and with that spectacle came movies of the same size. Looking over 2019's release schedule, there's at least one superhero movie released every month, with the likes of Star Wars, Pixar and the Harry Potter Universe popping up in between; movies that cost millions and expect to make billions. Increasingly, however, a growing number of cinema fans crave escape from the explosions and mid-credits teasers – and that's where independent cinemas come to the fore.
Whereas movie theatre chains have national release strategies, an independent cinema can cater to the needs of the individuals who come through its doors. They can become a haven for lovers of European cinema, cult classics or those who love the purity of film projection instead of digital. They can also provide a platform for films that have a fraction of the budget of blockbusters, and would otherwise not have had the chance for a theatrical release.
Many independent cinemas have made a name for themselves through the creativity of their programming. Found in a side street just off of Leicester Square's giant chain venues, London's Prince Charles Cinema is hallowed ground for lovers of the independent and obscure. A densely packed schedule puts big-budget movies alongside beloved classics, anime and guilty pleasures (they were one of the first European cinemas to regularly show Tommy Wiseau's The Room).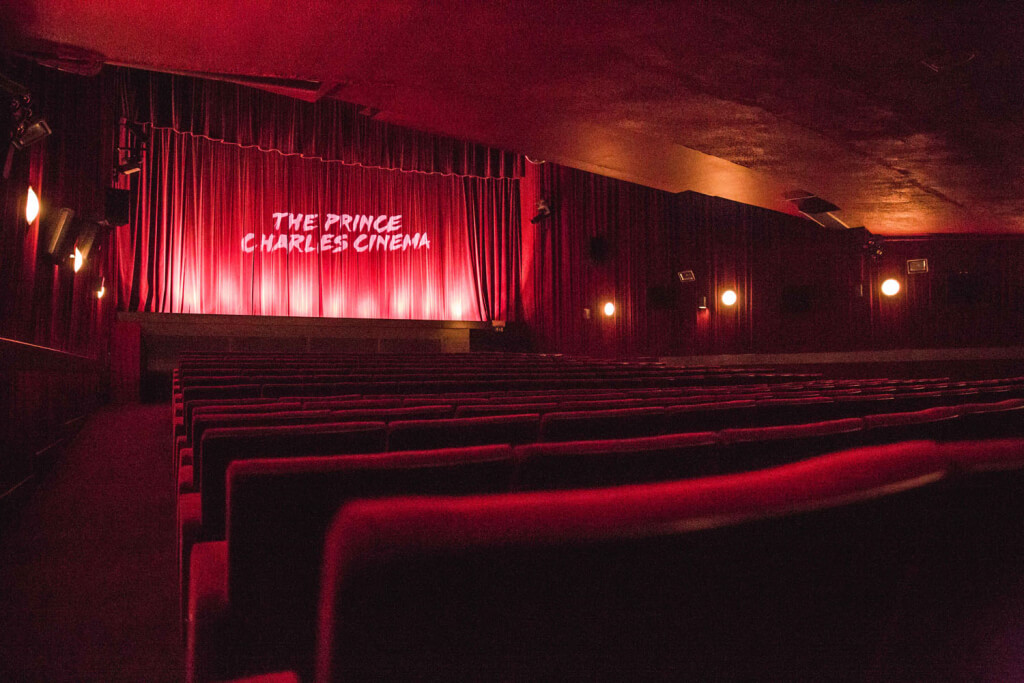 [Photo: Nicole Englemann courtesy The Prince Charles Cinema]
Across the Atlantic, the historic New Beverly Cinema in LA continues its tradition of showing double bills projected on film, never digital. "I want the New Beverly to be a bastion for 35mm films," says director Quentin Tarantino, via the cinema's website. The Oscar winner bought the location in 2007 and has been responsible for its programming since 2014, which has included many of his own films. "I want it to stand for something … You know it's playing in 35 because it's the New Beverly."
Away from the bright lights, independent cinemas in smaller towns can create a collaborative relationship with the communities around them. Tucked away on the East Side of Oxford in the UK, The Ultimate Picture Palace is a little gem of a cinema that's been independently owned for decades. Boasting a colourful history, the screen cinema shows an eclectic mixture of films. "The most significant advantage (of independent programming) is that we're able to show what our customers and we want to see!" says Tom Jowett, the UPP's marketing and events manager. "We also like to give the films each week fairly equal weighting. Acclaimed independent and foreign language films will get as many screenings as the latest big release – if not more!"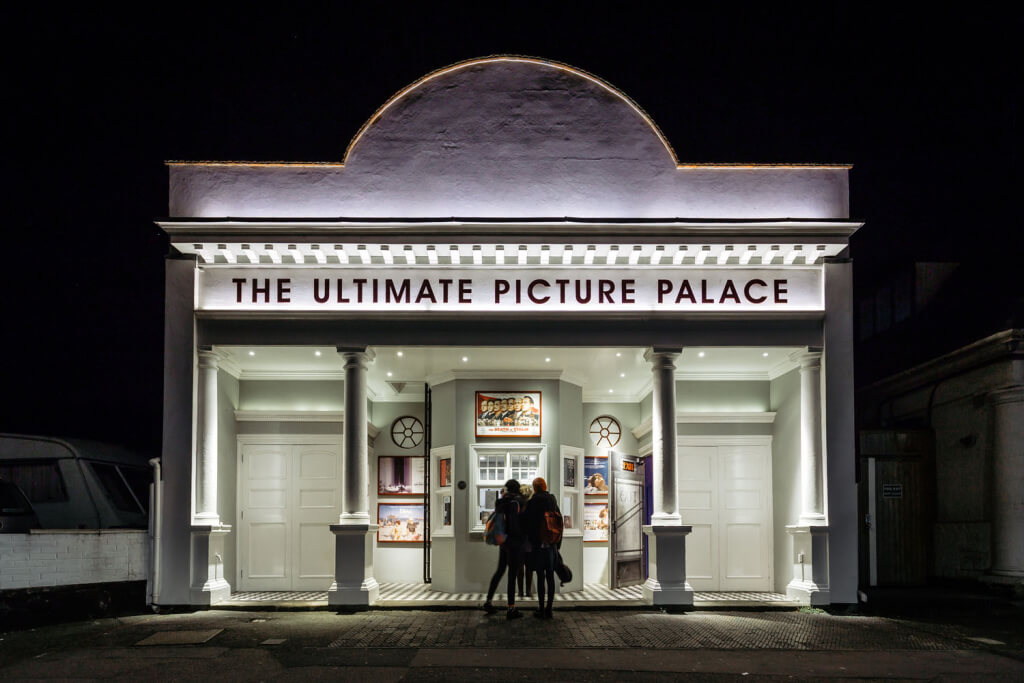 [Photo: Ian Wallman courtesy The Ultimate Picture Palace]
What's Old Is New
Over time, the edict of "bigger is better" has become less relevant to the art of cinema exhibition. To compete in a larger entertainment landscape, the emphasis has moved from the size of the screen to the size of the experience. That means an end to being swiftly moved from automated ticket machines to a stale snack bar, and a rise in cinemas that are the kinds of places you want to spend an evening in. In short, a return to the cinemas of old, when going to the movies was an event on the level of going to the theatre.
One new cinema that has embraced that ethos is New York's Metrograph. Opened in 2016 on Manhattan's Lower East Side, the venue's website calls it "the ultimate place for movie enthusiasts", boasting a bookstore, restaurant and a gorgeous screening environment, all inspired by cinema's golden age. "We program exactly what we want, when we want – and that's around 800 different films per year," says Alexander Olch, president and designer of Metrograph. "When I first designed the marquee, we actually had to adjust it so we could fit even more titles playing each day".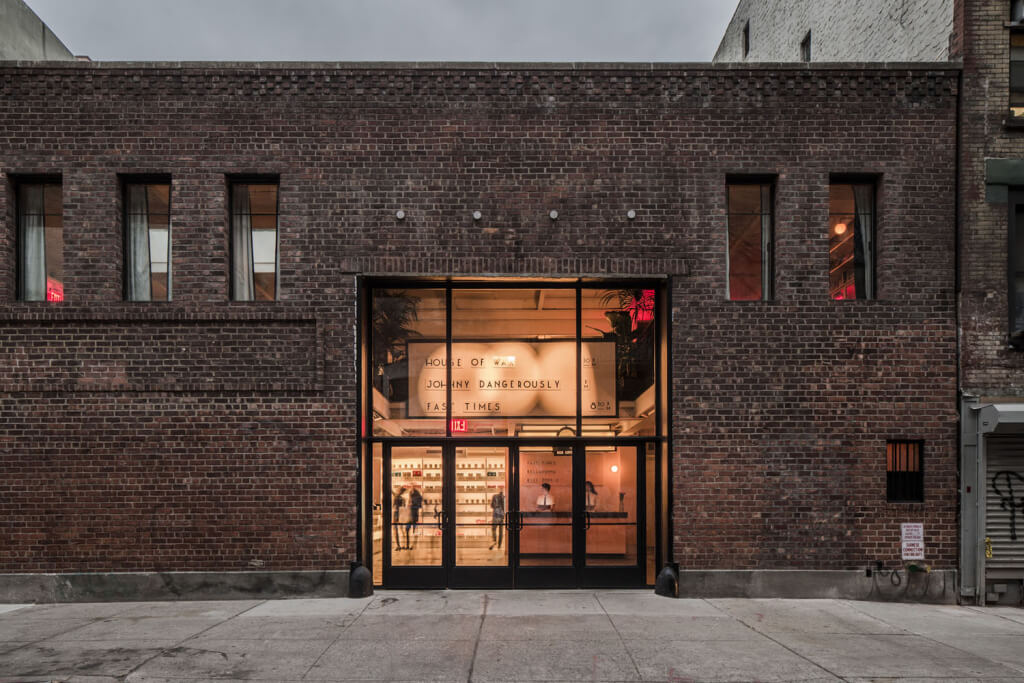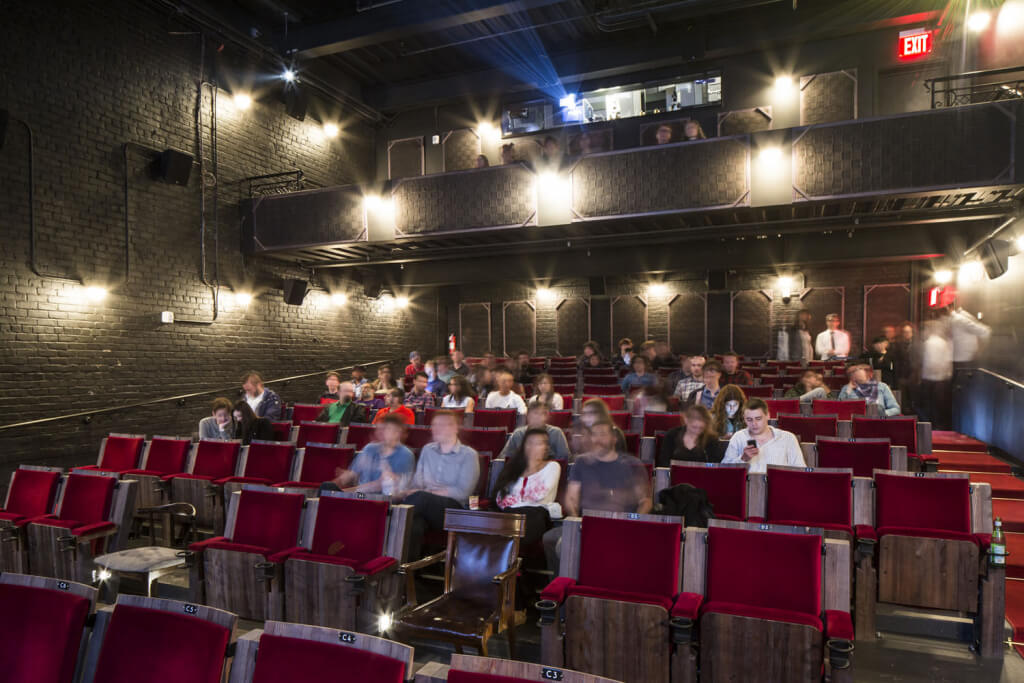 [Photos: Metrograph LLC, Photographer, Jeremy Liebman]
From the beginning, Olch had a clear idea of what he felt the ideal cinema should look like. "Metrograph from the beginning was a personal project: to capture some of the magic I felt as a boy growing up in New York, seeing movies at theatres such as The Beekman, The Ziegfeld, and The Plaza – theatres which are now sadly all gone," he recalls. "I wanted to build a world which could capture some of that glamour, but also be a place where I'd want to spend a lot of time – meeting friends, eating, watching films, attending events… I'd like to think we've built a home for our fellow community of movie lovers."
Friends In The Industry
Another advantage to the independent cinema is the connection it can form with those making the films. In the last few years, the post-screening Q&A has become more popular with cinema fans, who can have the advantage of watching a film and then quizzing the people who made it. It's led to many films being able to have a longer moment in the spotlight than they may have otherwise had, and to film-makers being able to show their film as part of a special event rather than simply wedged into a screening schedule. It's become a regular practice for lower budget films, and it means cinemas can have a more direct relationship with directors, who are of course movie fans themselves.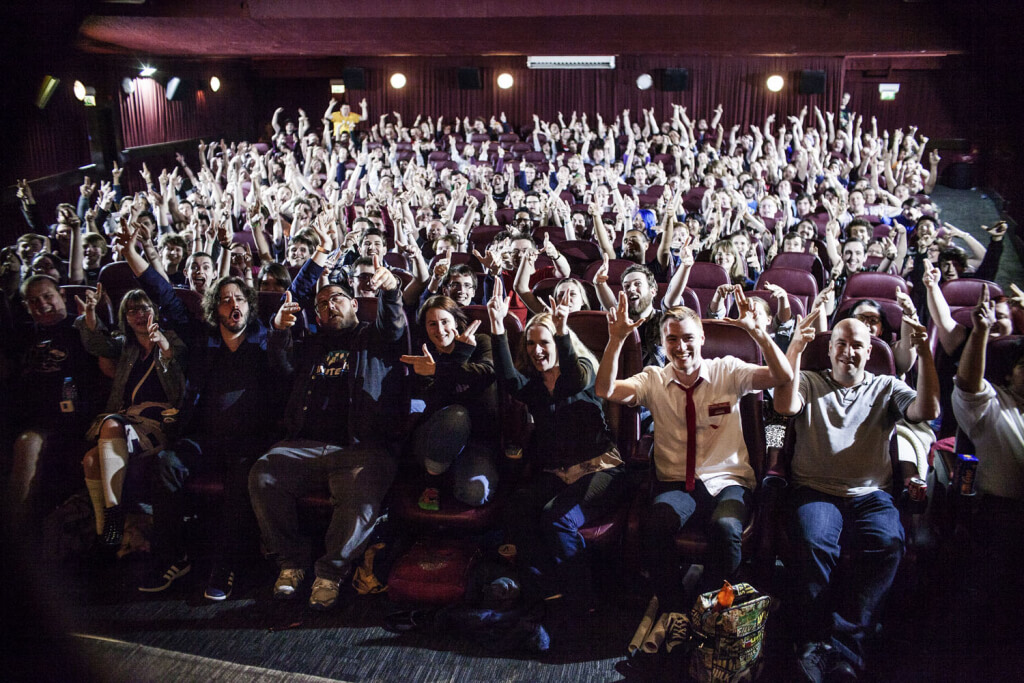 [Photo: Nicole Englemann courtesy The Prince Charles Cinema]
"Local film-makers do seem to see us as their local cinema, and we're thrilled about that!" says Jowett. "We often get approached by directors and film-makers about screening their films, and we are usually very happy to oblige. Most of the special one-off events we regularly host are suggested to us by local film-makers, organisations and festivals – and that's why they often sell out!"
"Most film-makers become film-makers because they love watching movies," says Olch, whose cinema has welcomed industry luminaries such as Burt Reynolds, Gena Rowlands and Alec Baldwin. "It's wonderful to see so many great directors and actors visit Metrograph not only to present their work, but just to watch things. On any given day there are amazing artists seeing a film, eating, having meetings – it sometimes feels quite like an old movie studio. In fact, there is a shared sense of pride here, for artists to premiere and show their work at Metrograph."
Fighting For Independence
This success isn't without pressure. As well as the challenge from small screen competitors, independent cinemas have to co-exist with the larger exhibitors that surround them. Like any business, independently owned cinemas face somewhat of a challenge from larger chains. The difference used to be more stark, with the lights and gimmicks of a stereotypical multiplex providing a very different experience to the more measured aesthetic of an art house. However, several chains have emerged with a focus on an independent theme: cinemas that focus on experience, offer dining and a diverse programme, but with the resources of the corporations that run them.
With the Ultimate Picture Palace being the only independent cinema in the city, Jowett is philosophical about the challenges. "Increased competition can always be a bit scary; however, it's also good to be kept on your toes!" he says. "I do think that we offer something completely unique compared with other cinemas in the city. There's a more significant emotional connection between us and the residents of East Oxford, as we're owned and run by locals who are enthusiastic about film exhibition."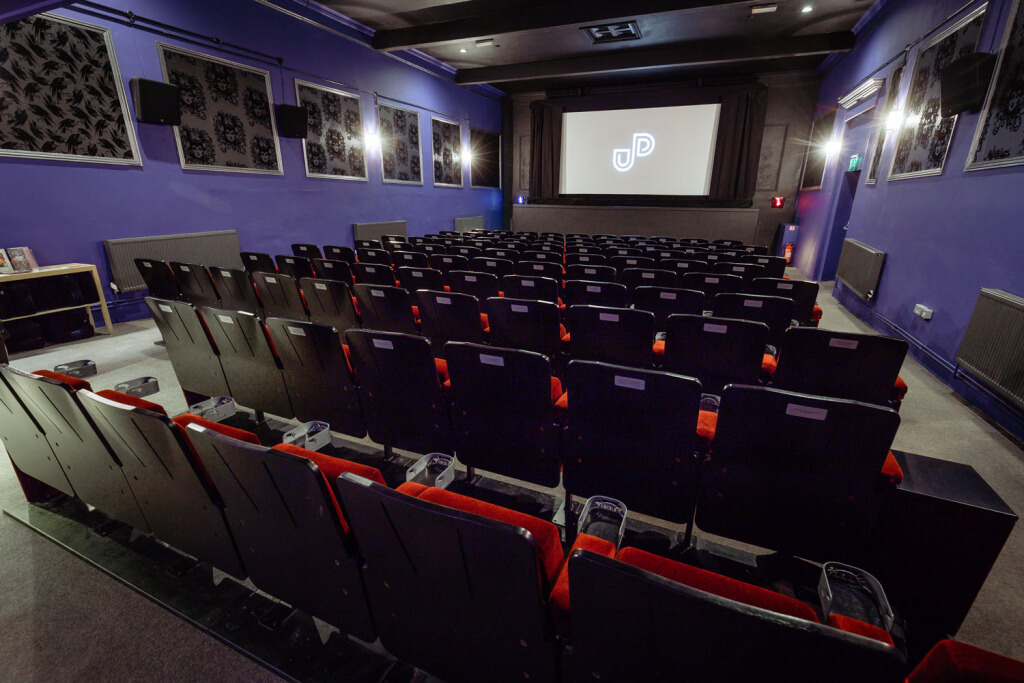 [Photo: Ian Wallman courtesy The Ultimate Picture Palace]
Over in New York, Manhattan boasts a number of cinemas in a relatively small area, ranging from multi-screen goliaths to tiny, historic landmarks. However, Olch believes that Metrograph's unique approach to the art of cinema-going makes it stand out from the crowd. When asked if it's a struggle to coexist with the cinemas around them, he replies simply: "not at all. We've carved out our own world."
It's that notion of creating our own world that makes independent cinemas so vital for the future of going to the movies. Independently owned and operated cinemas offer a different kind of experience that caters to the individuals rather than a national taste. Films with gigantic budgets, designed by studios to please everyone, have their place, as do the high-tech multiplexes that are also part of most movie fans' experience.
However, to cultivate a nuanced, passionate love of cinema, we also need places that offer something different. With a remit of entertaining thousands, rather than millions, these places can offer cinema from another culture; cinema that tackles controversial issues; or cinema from film-makers who would never have a hope of being shown in a larger cinema. They can provide the doorway to movies from another time that were just waiting for you to discover them, and offer something similar next week to feed your new obsession.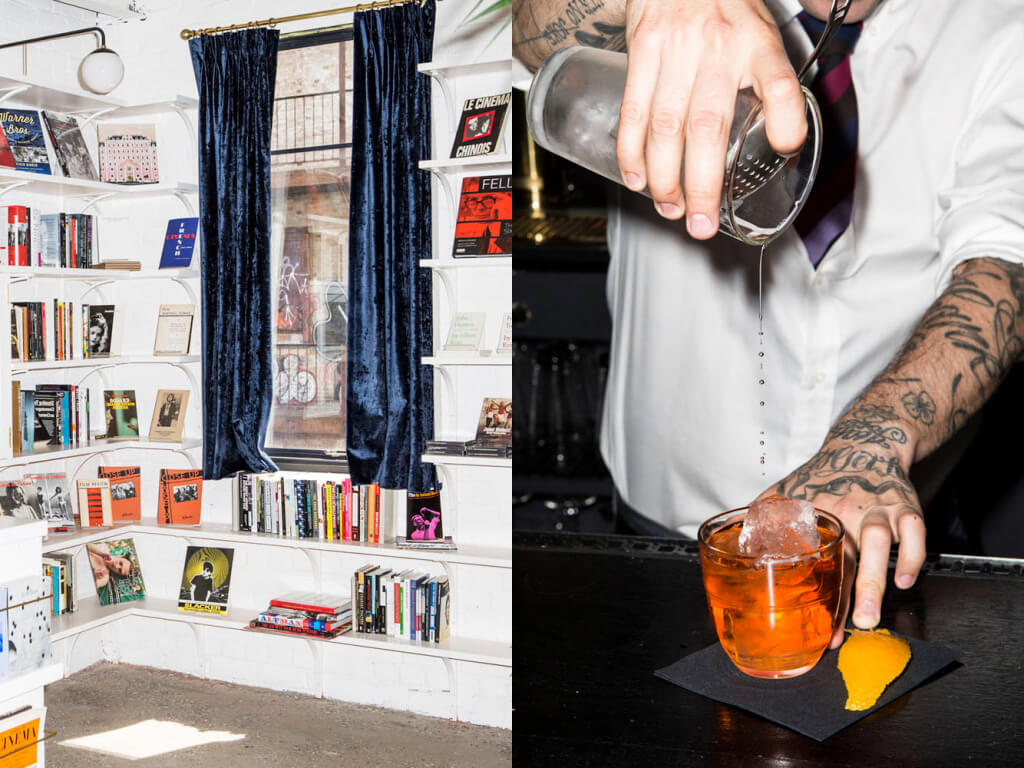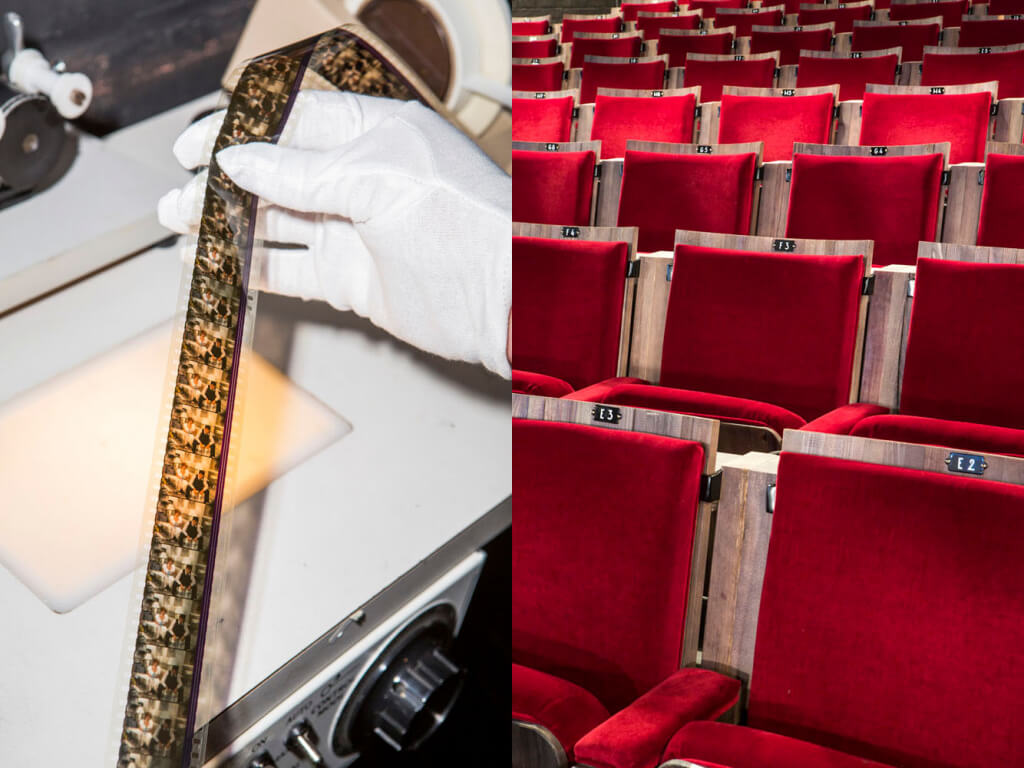 [Photos: Metrograph LLC, Photographer, Jeremy Liebman]
Mostly, however, the renewed success of independent cinemas comes from the fact that they are run by the very people they entertain. Whether that's a small community or a crowd of film-savvy Manhattanites, it's about the idea that everyone deserves to discover great cinema, in the environment it was made to be shown in. At a time when the entire history of cinema seems available at the touch of a phone screen, how we experience and remember the films we see has become more important than ever, and a great experience puts these treasure troves at the centre of movie-goers' hearts. Long may they reign.
[Photo at top: Nicole Englemann courtesy The Prince Charles Cinema]