';
;
The magic of theatre, the harmony of dance, the drama of performance and the rhythm of cabaret – it all returns to the Colombian capital in one of the world's most important theatrical events: the Ibero-American Theatre Festival of Bogotá. From 16 March to 1 April 2018, scores of creative talent from all four corners of the globe will meet in one place with one goal: to delight the millions of audience members who converge on the city for the biannual festival's 16th edition.
In the 30 years since it was founded by the late Argentine-born Colombian actress Fanny Mikey, the festival has grown to become one of Colombia's most significant cultural institutions. The 2018 iteration will pay homage to theatre director Tomaž Pandur, who, between his Bogotá debut in 1990 and his death in 2016, became an icon of the festival, creating an impressive seven productions that remain solid crowd favourites today. Pandur will receive recognition through productions of two of his later works: Symphony of Sorrowful Songs, a ballet with great visual richness, and Immaculata, based on The Testament of Mary, a novella by Irish writer Colm Tóibín.
To host these and other momentous performances, Bogotá will open the doors of its most important cultural venues – such as the Julio Mario Santo Domingo Theatre, the Teatro Colón and the León de Greiff Auditorium – welcoming scores of artists and drama fans from across the globe. Take a look at a few of the most highly anticipated productions, and get ready for a memorable celebration of the thespian arts.
Guest Of Honour: Argentina
An array of "gaucho" talent will offer an exquisite selection of the Argentinian dramaturgical universe with eight plays and one dance – tango, obviously! From shows like Todas Las Canciones de Amor, directed by Alejandro Tantanián and presenting the great actress Marilú Marini in a chamber music production that addresses the multinational reality of women; to works that reflect the relationship between parents and children, like Los Monstruos, which was written and directed by Emiliano Dionisi and has met with resounding praise in Buenos Aires.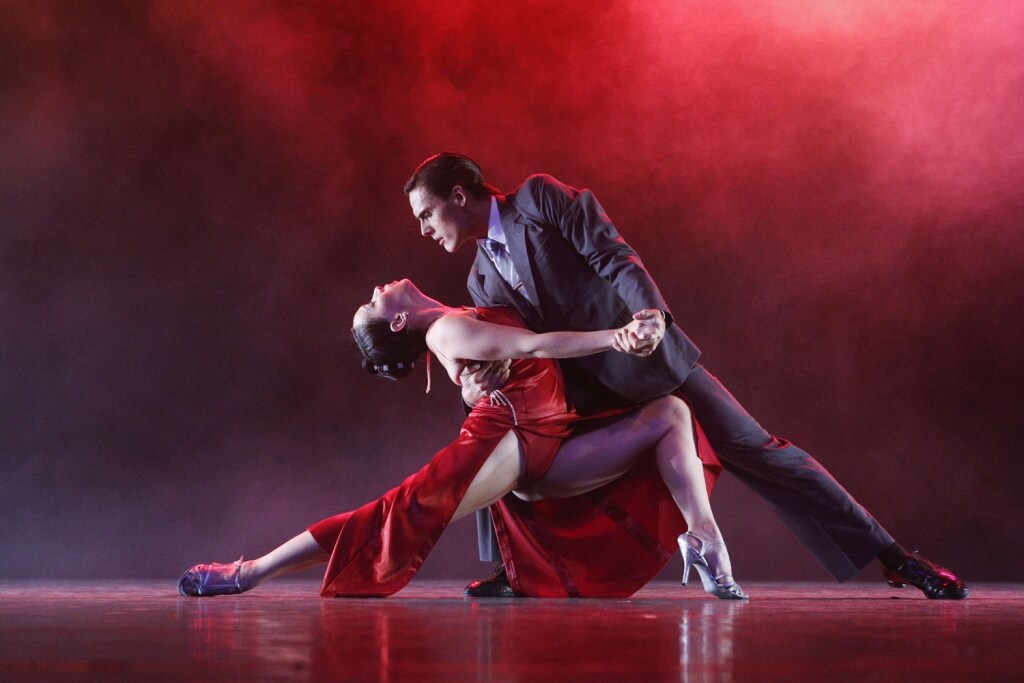 [Left: Tango, Right: Los Monstruos]
For its part, the Teatro Cervantes will present two major shows that rescue texts by important Argentine writers: Escritores fracasados, authored by Roberto Arlt and adapted by Diego Velázquez; and El Homosexual o la dificultad de expresarse + Eva Perón, written by Copi and directed by Marcial Di Fonzo Bo.
When it comes to independent theatre, audiences can look forward to Rafael Spregelburd's Spam, as well as Mauricio Kartun's Terrenal, while the National Institute of Theatre will present El Fabuloso Mundo de la Tía Betty by Aldo El-Jatib, Quiero Decir Te Amo written by Mariano Tenconi and directed by Juan Parodi, and Tu Veneno en Mí by Manuel García Migani. The dance component will be presented by the Leonardo Cuello tango company.
Highlights Of The Stage
Appealing to a broad international audience, the 16th edition of the Ibero-American Theatre Festival will cover genres for all tastes, from documentary theatre, object theatre and contemporary dance, to circus, cabaret and aerial theatre.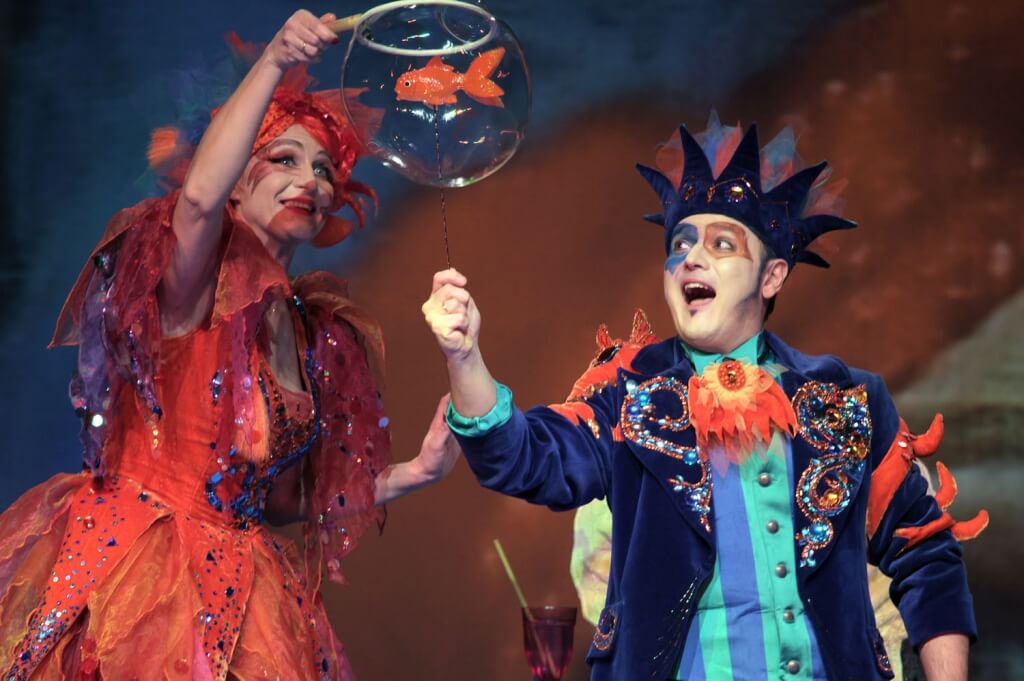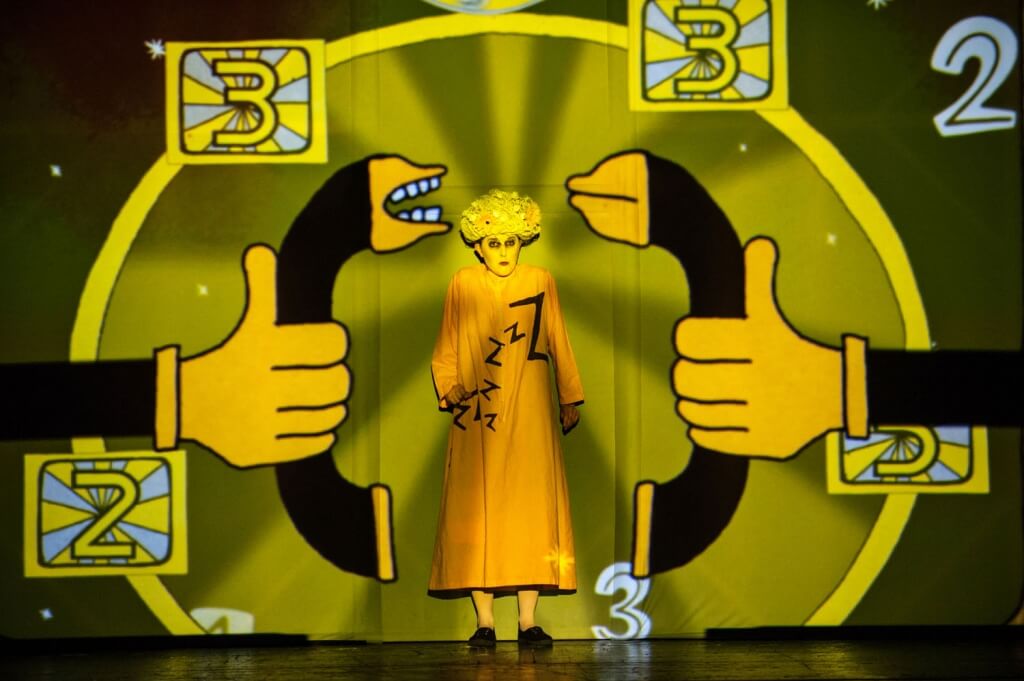 [Left: Underwater Bubble Show, Right: Golem, photo © Bernhard Mueller]
A number of renowned companies and artists will be returning for another round of applause from Bogotá audiences, with popular productions like Per Te, performed here for the 4th time by Swiss contemporary circus company Finzi Pasca. The Ulrike Quade Company and director Jo Strømgren will offer Coco Chanel, an adaptation of the designer's life using puppets, choreography and actors to create visual art in movement. In the clown genre, celebrated jester Paolo Nani returns with Kristjan Ingimarsson to present Art of Dying, a show of humour, rhythm and dramaturgy contemplating the fragility of man.
Enjoy the magic of cabaret with Company 2's Scotch & Soda, an invitation to an evening of circus and jazz in one of the most impressive cabaret formats on the planet. From Australia, the Stalker Theatre Company brings physical theatre piece Pixel Mountain, accompanied by South Korean artists and designed to challenge your senses while poetically examining daily life in Korea. For its part, the Spanish National Ballet will show the strength and mastery of its 70 members with a flamenco-inspired performance of Zaguán & Alento.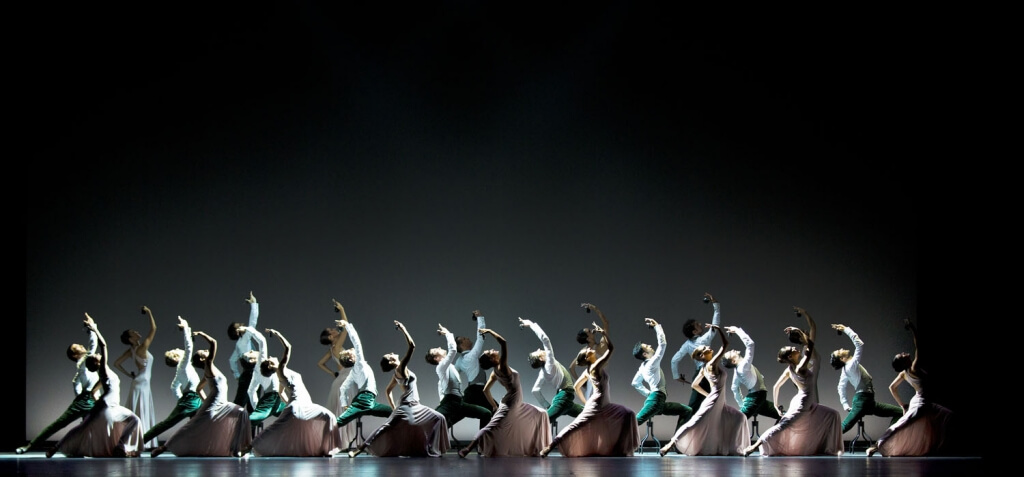 [Zaguán & Alento, photo © Stanislav Belyaevsky]
Though the returning productions will draw considerable interest, some of the most innovative spectacles of the contemporary performing arts will be arriving in Bogotá for the first time. English group 1927 will stage Golem, a futuristic adaptation of the Hebrew myth and one of the most novel and successful theatre shows in London. Curro de Candela, a brilliant contemporary flamenco performer, will take the spotlight with Afrogitano, an expression of his Afro-Cuban heritage and a portrayal of universal human emotions through flamenco.
Musical theatre will shine with Late Night from Greek theatre group Blitz, and Giosefine from Portugal. The former is a contemporary waltz set against the apocalyptic ruins of Europe, devised by Greek choreographer Yannis Nikolaidis. The latter, starring celebrated fado singer Mísia, is a vaudeville production exploring themes of roots and identity in the life of a transgender person.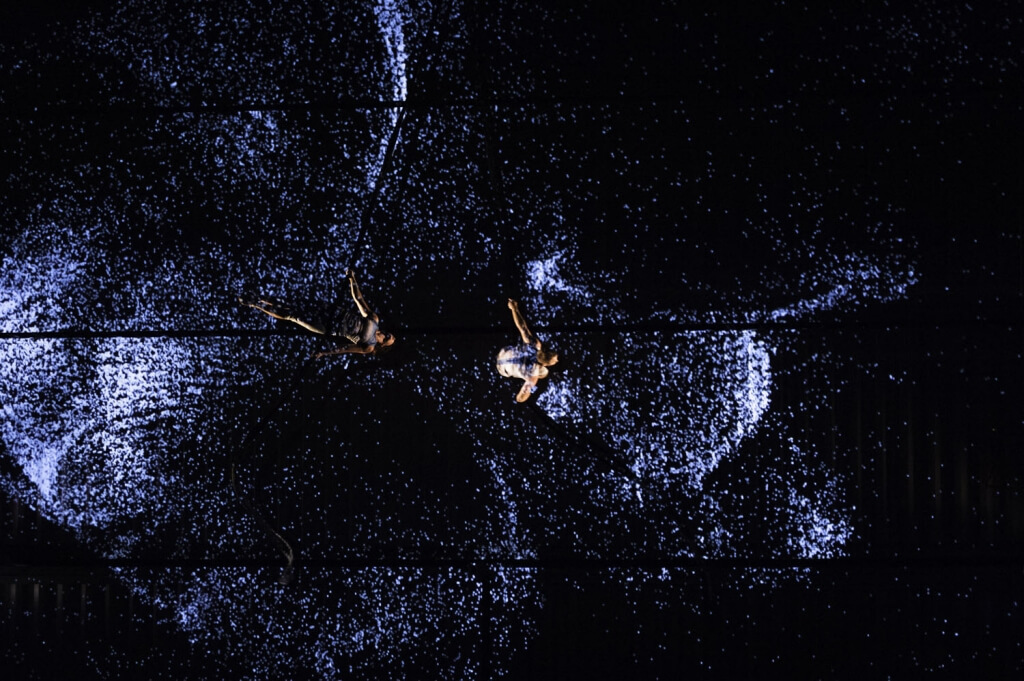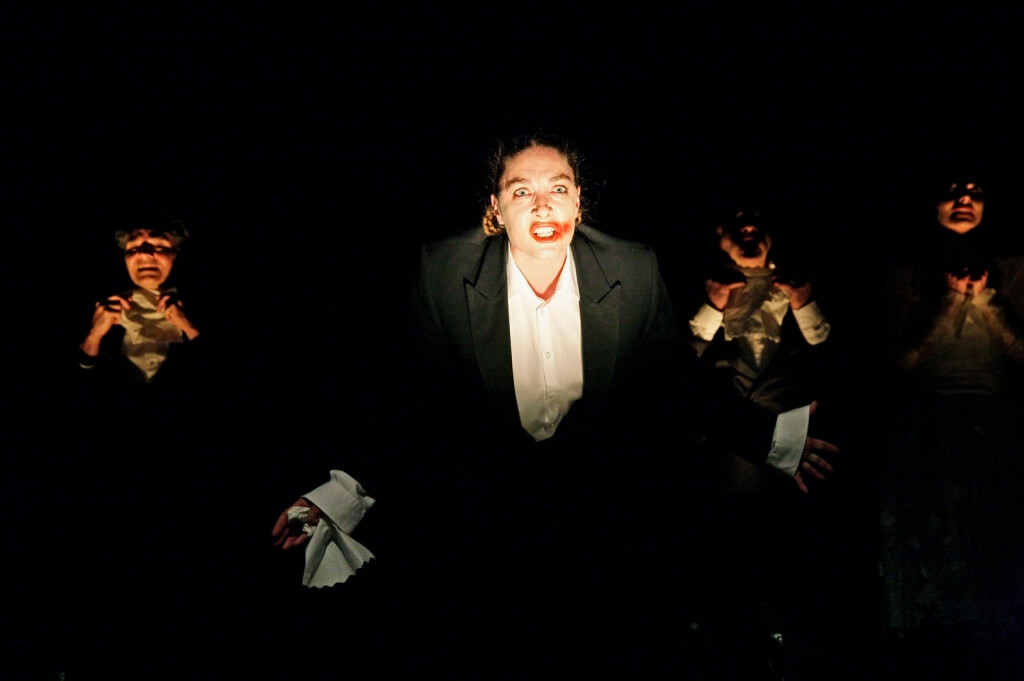 [Left: Pixel Mountain, Right: Medea]
The classics, of course, are not to be left off the bill. Director Oliver Friljć's Medea stands out, as do Macbettu (Shakespeare's Macbeth) by director Alessandro Serra and the Italian company Sardegna Teatro, and Stabat Mater and Rite of Spring by the Slovenian National Theatre, with a tribute to Stravinsky.
The festival finale will be borne by French company Ilotopie's performance of Water Fools, a phantasmagoric show in which artists walk on water, accompanied by spectacular music and a fireworks frenzy, all combining in a dazzling performance that transforms the Simón Bolívar Park lake into one big stage.
Article by Jenny Aguirre
[All photos courtesy Páramo Presenta]
The curtain is rising – what type of production are you most likely to be viewing?