';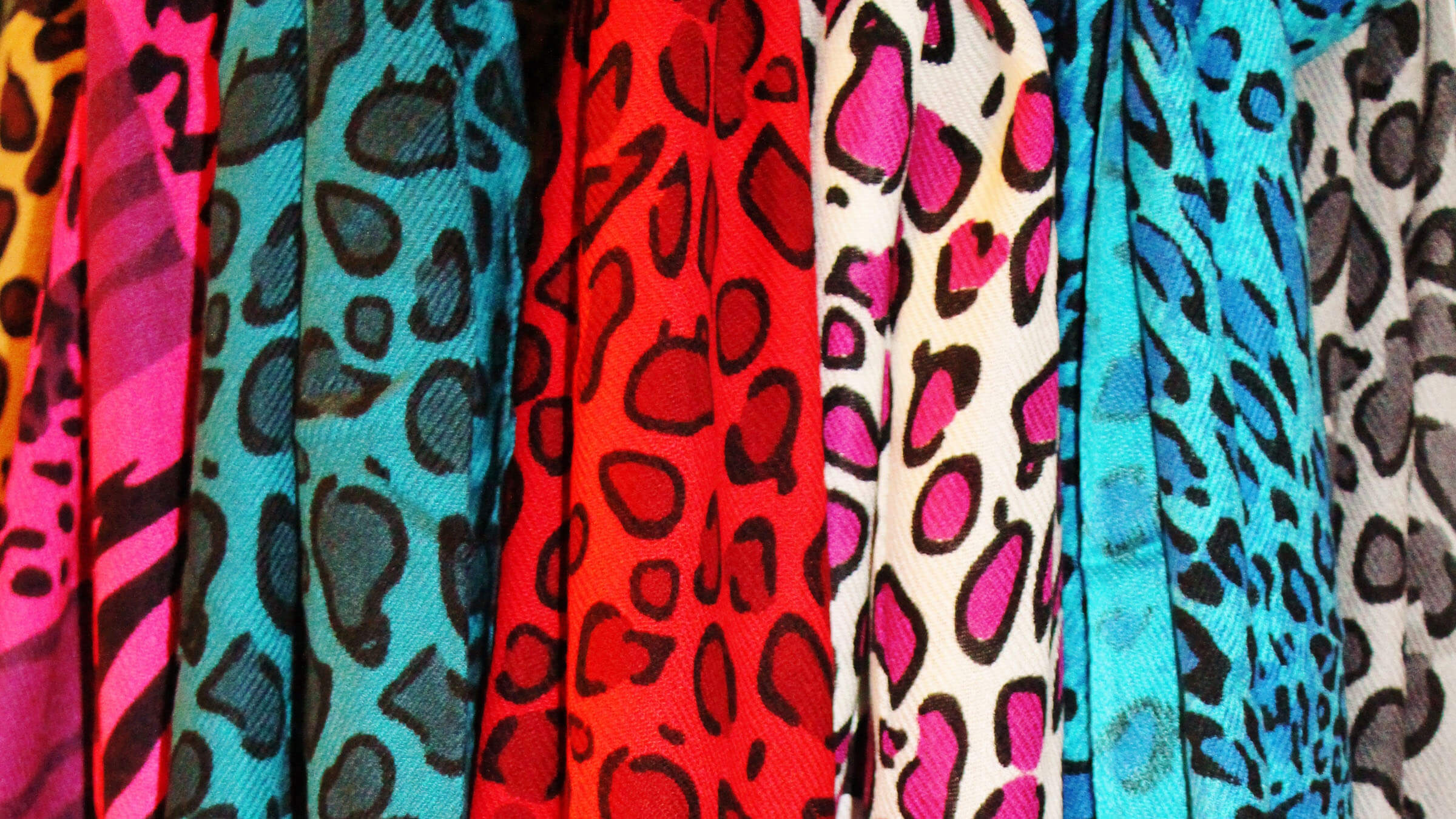 Animal prints are classic, transcending seasons and trends without ever going out of style. Yet despite their fashion wherewithal, you can't literally wear them with all – it's important to combine these striking patterns carefully with other items to achieve a sophisticated look. And while some find it too intimidating or risky to rock leopard spots or zebra stripes, styling these prints into an elegant outfit is actually easier than you might think.
Listen up, as we show you how to become the queen of the concrete jungle!
Don't Abuse The Prints
Abusing animals is of course the biggest no-no, which is why we're only focusing on animal prints here, rather than actual furs or skins. Another abuse to avoid? Overusing animal prints in any one outfit.
The first golden rule is to harmonise your look using non-patterned pieces that allow the animal print garment to play the protagonist. Remember the fashion maxim that "less is more"? Choose only one or two animal print garments and accessories per look. Avoid giving in to excesses – you don't want to become a fashion victim yourself.
Let Your Curves Be Your Guide
As with all patterns, animal prints usually add volume to the part of the body that the garment is highlighting. So, rule #2 is to recognise your body's proportions and figure out what you like to play up best. Could it be those long legs? Or maybe you're proud of your waistline or backside after putting in hours at the gym. If you've got it, flaunt it!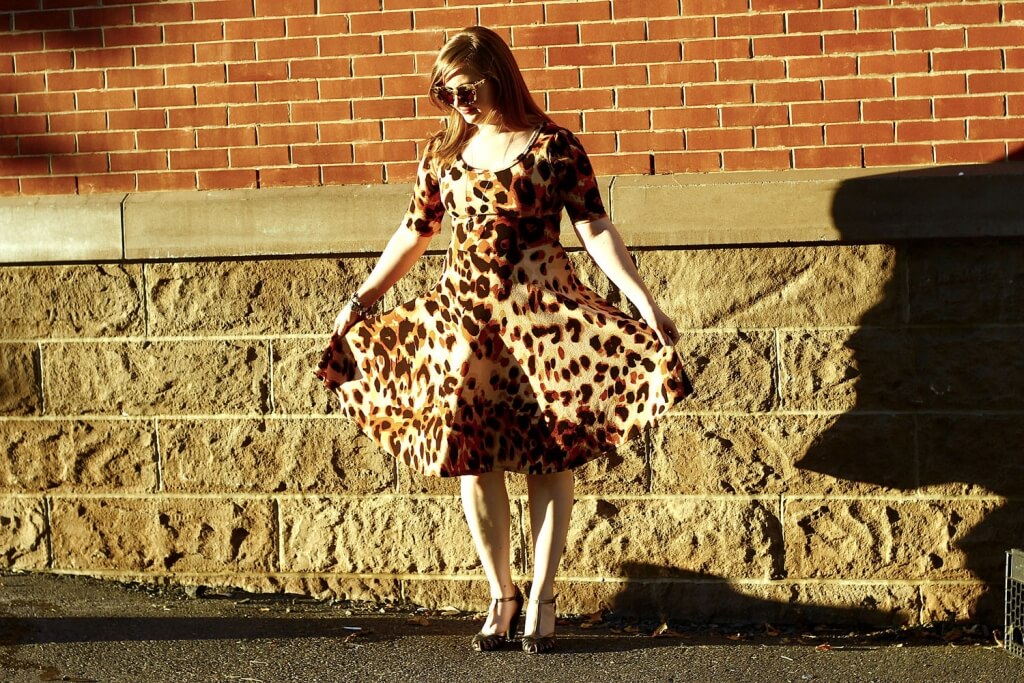 [Photo: Tara_St/Flickr]
Similarly, avoid wearing animal prints on any areas that you would prefer not to draw attention to. If you're on the shorter side, lean towards garments with smaller graphics like leopard print, avoiding larger patterns such as giraffe print. Especially for anyone reticent to commit to the print at first, we recommend not leaping right in with shirts or skirts, and think instead of lending a chic touch to your outfit with accessories, such as scarves or shoes.
Balance And Harmonise
To really show off this type of print, the main thing to keep in mind is achieving a balance in your look. We suggest selecting a single animal print piece, then harmonising it with garments in neutral tones that appear in the pattern, such as black, white or beige – all of which are very versatile and easy to combine. Denim, of course, always goes.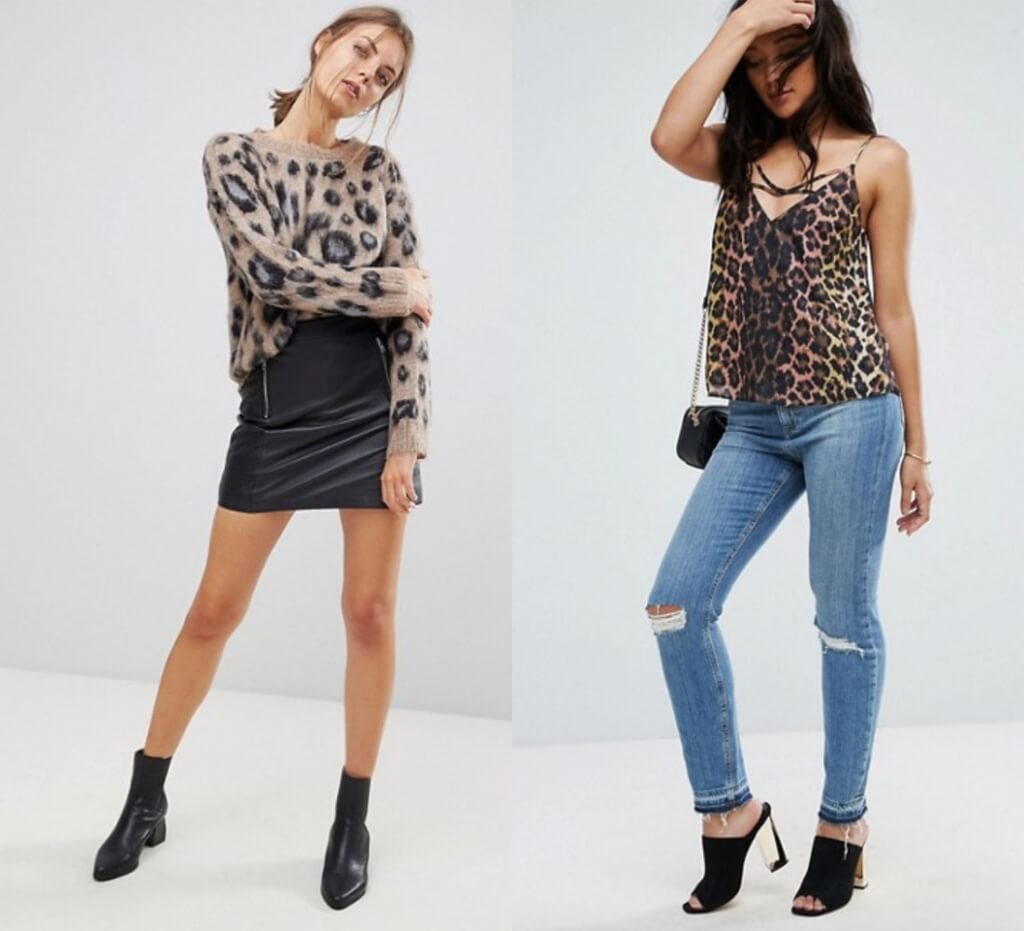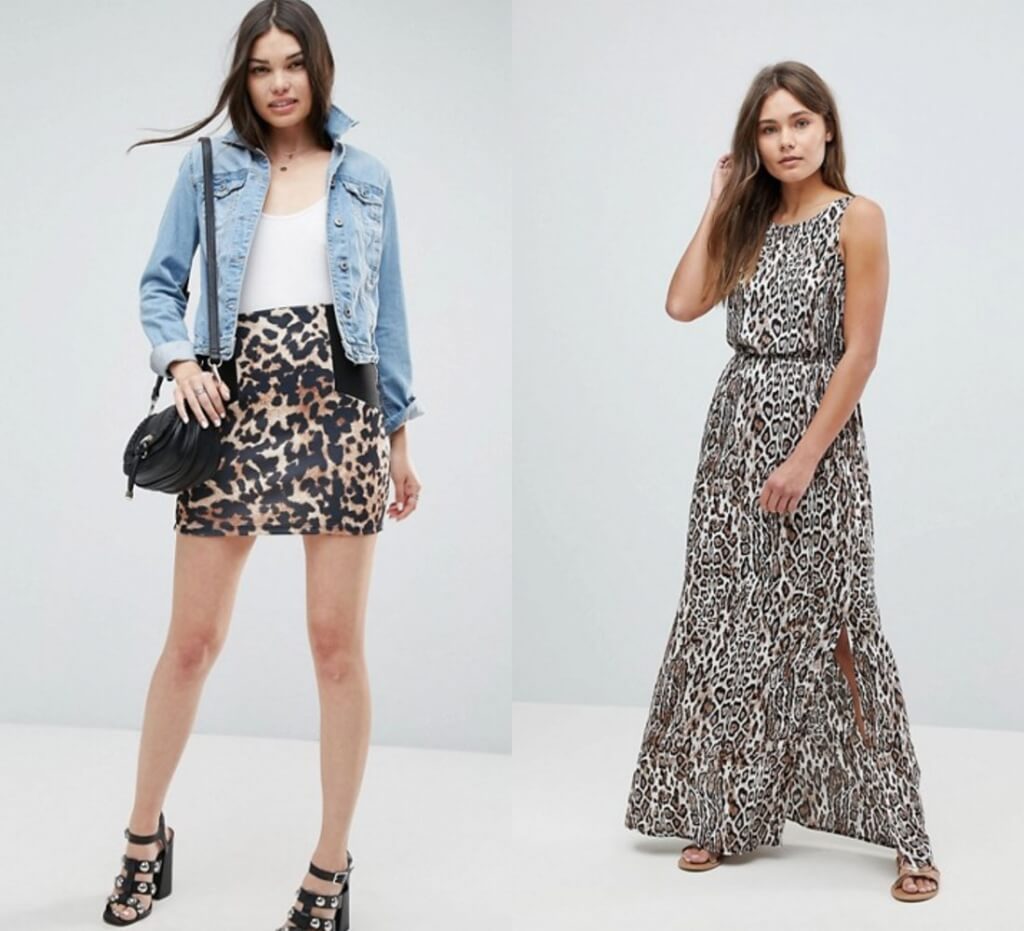 [Photos: Asos]
Generally avoid going whole-hog with one print from head to toe, but if you do want to incorporate more of the look and bring attention to a key item, opt for a dress. Dresses are an excellent option, especially in the evening – just be sure to combine it with accessories and shoes in neutral colours. Not quite feeling bold enough to reach for a leopard-print dress? Consider testing the waters with a skirt or trousers.
Add A Pop Of Colour
Some rules were made to be broken; adding a little colour to your animal print look is not a bad idea, if done judiciously. Daring fashionistas often combine these prints with intense tones such as fuchsia, bright blue or neon hues, but you could opt for more muted versions of green, purple and blue if you're feeling more demure. Avoid overloading on the accessories (one key scarf, bag, necklace or pair of shoes will do), and try not to wear more than three different colours in the same outfit.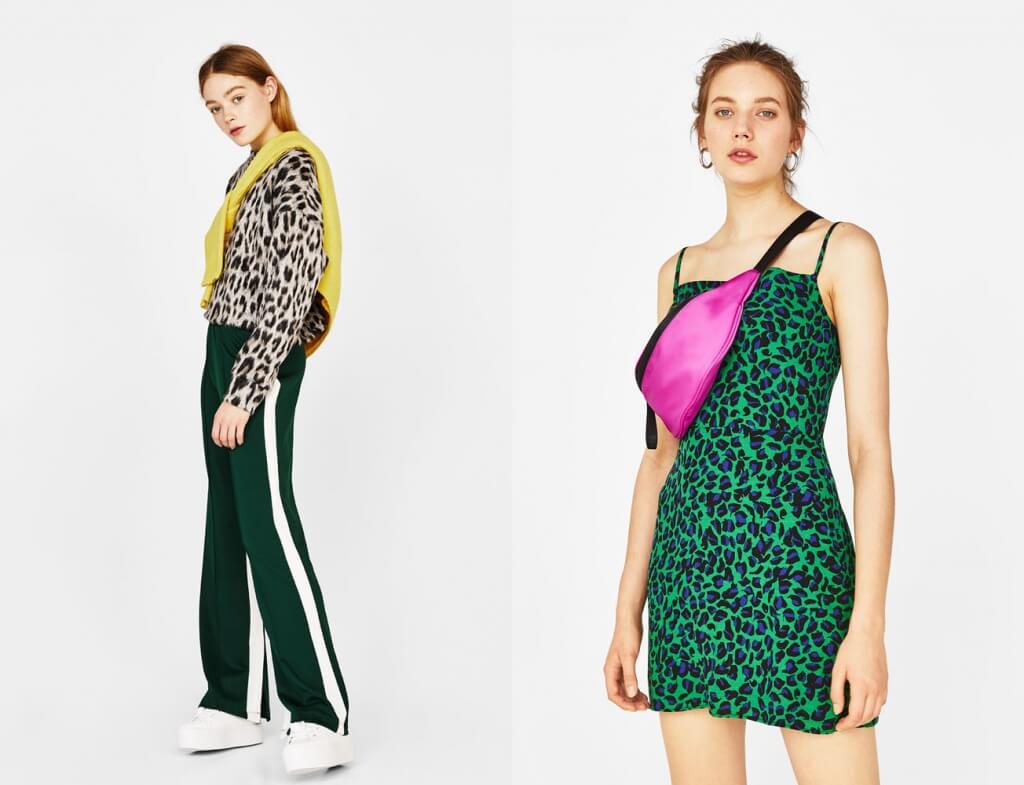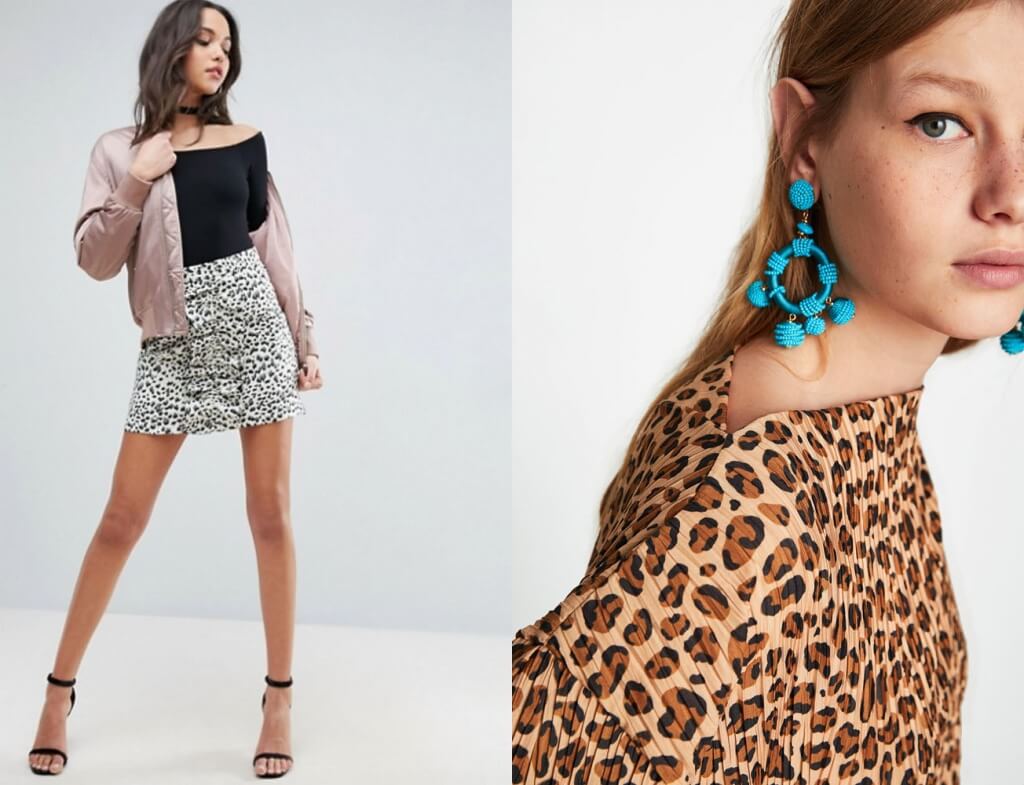 [Photos, left to right: Bershka, Asos, Bershka, Zara]
For a very sexy look, combine an animal print garment with red tones, especially burgundy. Another very chic option is to mix a skirt or dress in zebra or leopard print with a colourful clutch or wallet.
Accessorise Wisely
If you feel like animal prints are maybe too much for you, a flirtatious and discreet way to take advantage of this pattern is with carefully chosen accessories.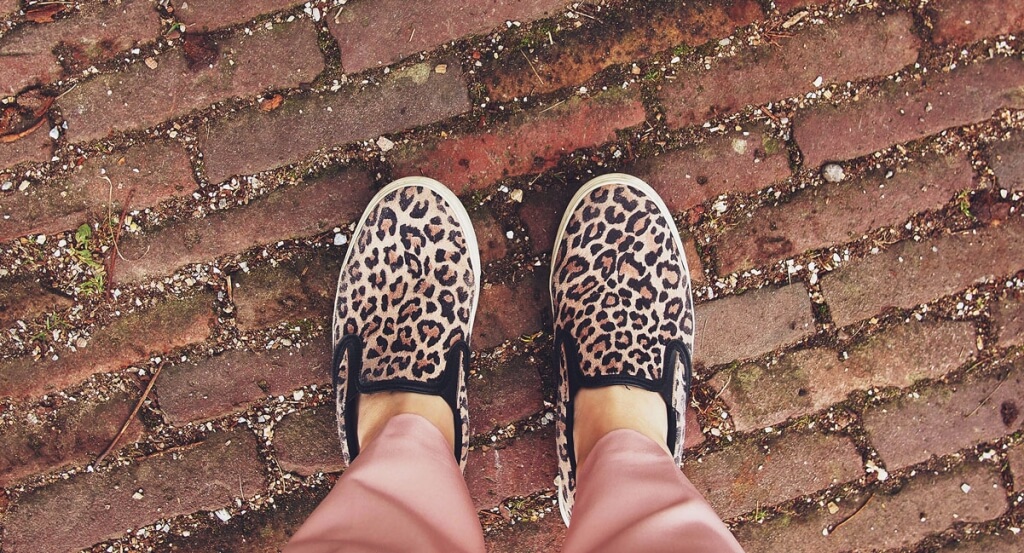 Tiger-print shoes, a zebra pashmina, a giraffe wallet or a snake-print belt can elevate your look from casual to classy. Perhaps pair a monochrome outfit with an animal-print pashmina or a clutch, or combine cheeky animal-print shoes with jeans, skirts, capri pants and even dresses.
Whatever you choose, wear it fearlessly – and get ready to turn heads.