';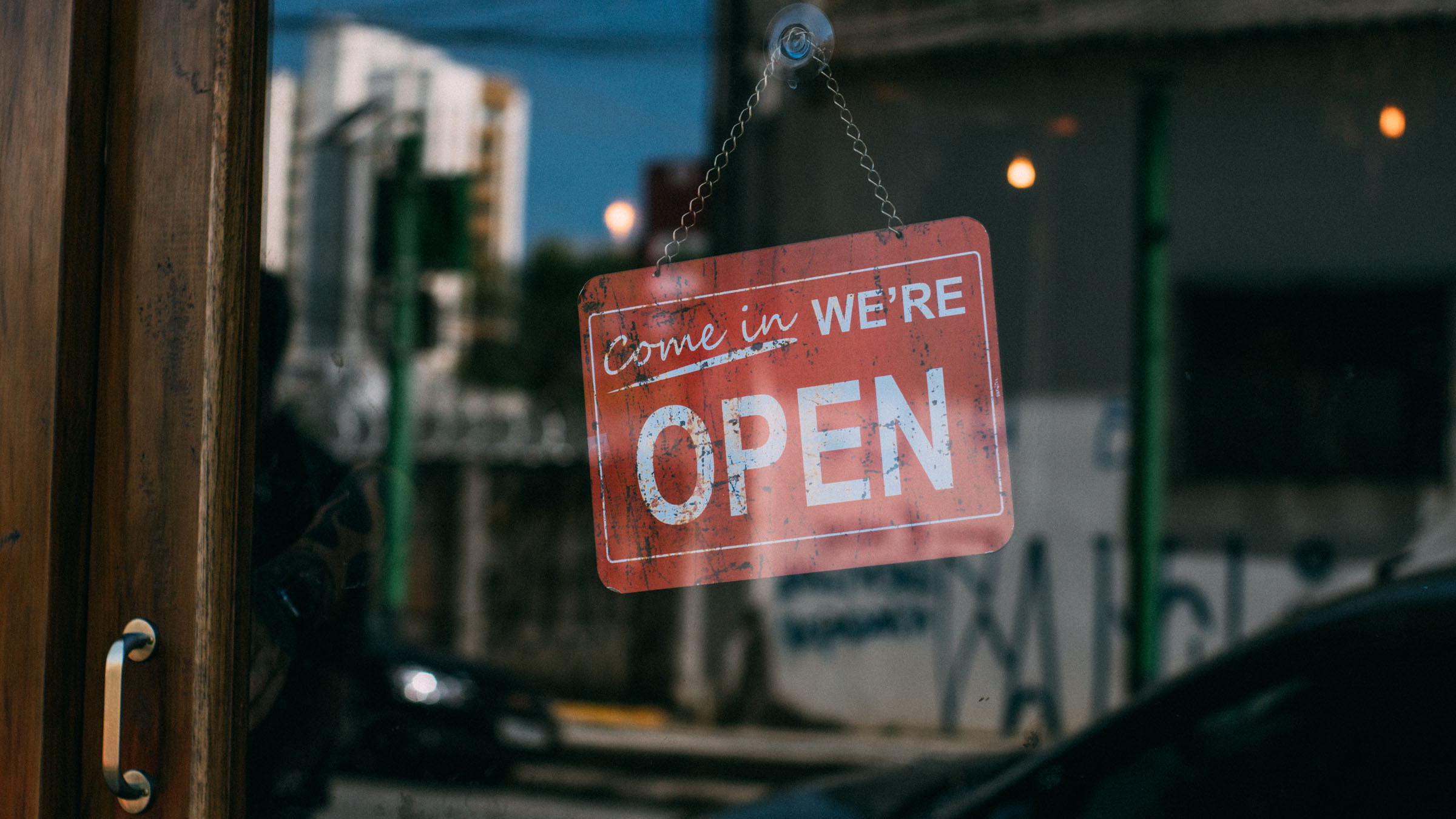 ;
If you're anything like us, one of your favourite things about travelling abroad is shopping abroad. Picking up locally designed clothes, exotic delicacies and fun trinkets can be so much more than just souvenir hunting. If done right, it's a way of engaging with the culture of a place that gives you an opportunity to support small businesses and local creatives. Even if the things you buy aren't strictly souvenirs, they will always remind you of a specific time and place – and put you right back in that holiday mood.
If you aren't travelling this year, here are some ways to scratch that same itch without venturing far from home. Support YOUR locals for a change with home holiday souvenirs.
How To Find Hidden Gems
1. Don't Go High
Locally owned, independent stores probably can't afford high-street rents. Instead, keep your eyes open for small shops as you walk through residential neighbourhoods. You can also use 'near me' searches on social media and online maps, to help you find specific retailers when you're not familiar with the area.
2. Ask A Friend
Put out a call on social media for recommendations, or ask your friends directly. They can usually recommend a shop they frequent or know a friend of a friend who makes/designs/sells something awesome.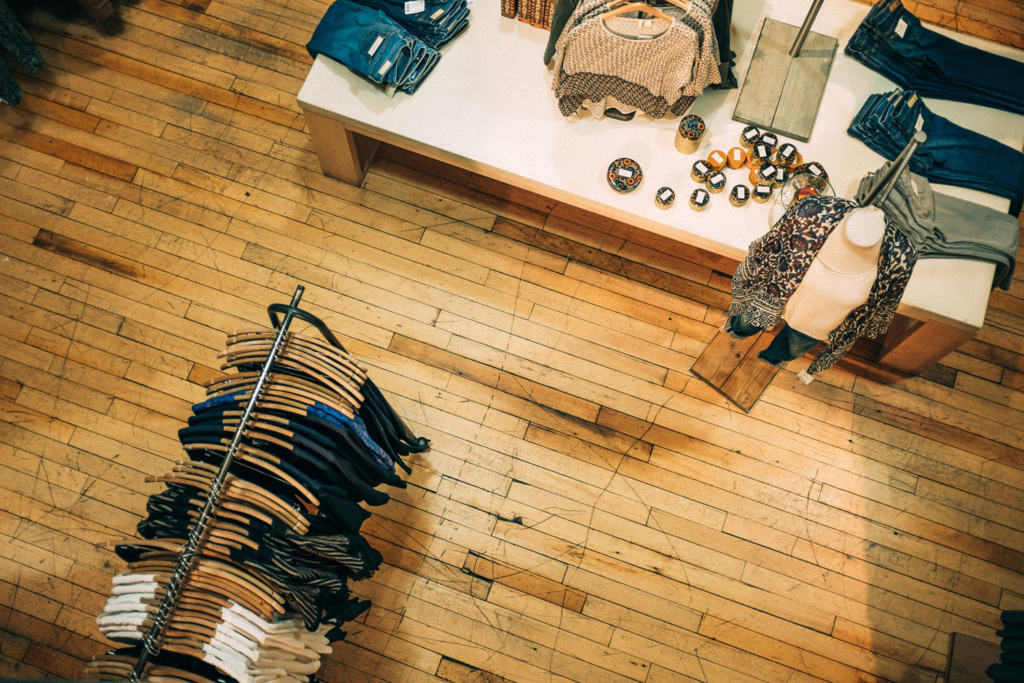 3. Ask A Retailer
Independent stores aren't your only option. In fact, buying locally made products from large retailers may have a more significant impact. Ask a shop assistant or manager if they have anything on offer, and make it clear that you're only supporting local brands; this type of demand can help influence the range on offer. Chain shops or department stores sometimes have a separate section or smaller, individual products scattered across the range. Supermarkets could have anything from handmade chocolate to craft beer or jam from a nearby berry farm, so you can eat local at your convenience.
4. Shop Online
Part of the joy of shopping locally is the accessibility, but if you can't do it in person – or the product you have your eye on isn't in shops yet – you can find many designers, artisans and independent retailers online. For example, on Etsy, you can use the search filter to find artisans in your vicinity. Simply select a category, then click on Shop location > Custom and enter the name of your town or region. Uncommon Goods has a curated 'made in America' section, but you can search for 'made in YOUR COUNTRY', too. Then, of course, there's always Google….
How To Find: Local Food 'Souvenirs'
Food miles are never a good thing, so eating local is a way of treating yourself to a special treat, supporting local business and reducing your carbon footprint, all at the same time. Now is actually a great time to go hunting for specialty foods from your town. Restaurant closures and the lack of events have left many businesses sitting on a surplus and struggling to make ends meet.
Help them out by investing in a catering-sized can of premium olive oil, order a personalised gingerbread heart from a bakery that specialises in wedding gift bags, or treat yourself to handmade sweets from a chocolaterie that usually supplies gourmet restaurants.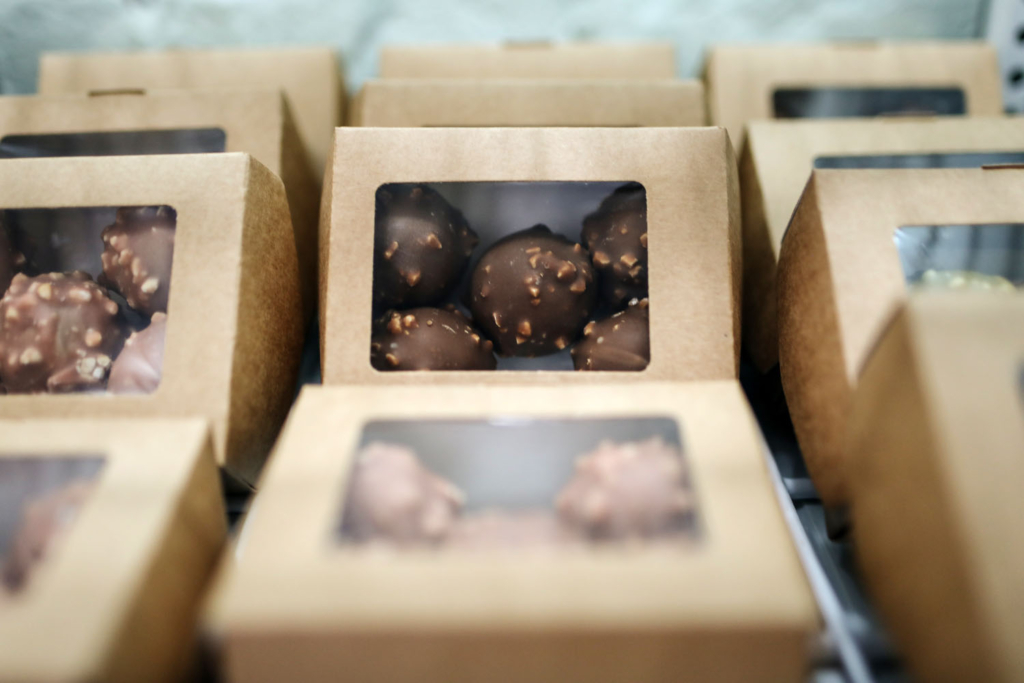 Visit the local market (not just the touristy one, but also smaller ones in residential areas) and ask the stall holders for their recommendations. The market is also a great place to get a taste of foods before you make a purchase.
Finally, take a local guided foodie tour for an expert's perspective (check Airbnb for listings if there isn't a resident company that specialises in this). Along with the food, you're guaranteed to discover some new places.
How To Find: Local Fashion 'Souvenirs'
Many people only find the time for extended shopping sprees and relaxed browsing when they're on holiday. Everyday purchases are reserved for practical, goal-oriented items that can be found online or in department stores. Is this you? Do you regularly annoy people who ask you where you got that fabulous coat/bag/bracelet by telling them it was purchased in some far-flung destination? Now is your chance to make a fashion statement a little closer to home. Aside from the obvious – visit small fashion boutiques that carry local designers – there are some slightly more unusual routes to a jet-setting wardrobe.
If you're watching your budget, but still want to avoid fast fashion, seek out designer sample sales. These used to be reserved for fashion insiders, but thanks to social media, it's become much easier to find out about them – so sign up for newsletters from brands you are interested in, and search Facebook events for announcements.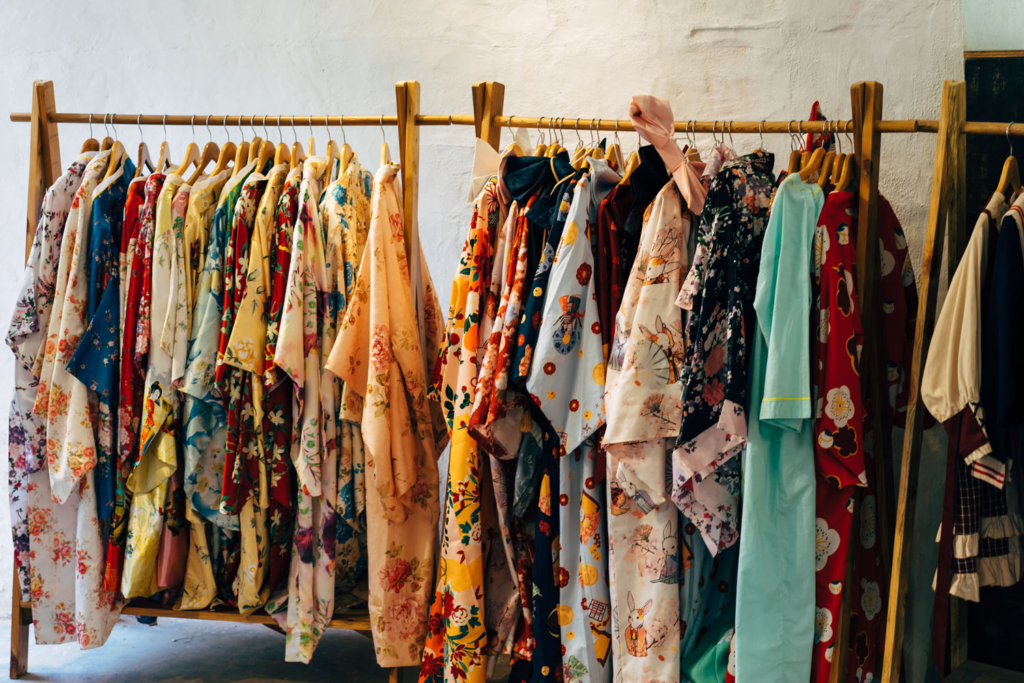 If you're more interested in discovering new talent, contact your nearest fashion or design school to find out if they hold sales of student or graduate designs.
Theatre and opera costume departments often hold sales when they have to make room for new productions. Just like everyone else, they have used the COVID closures to take stock and clear out their wardrobes. Not every stage costume can be worn as a regular item of clothing, but others can – and digging through the archives is like a journey through time, back to when you played dress-up as a child.
How To Find: Local Art & Handicraft 'Souvenirs'
The good news: Makers, creators and designers have had lots of time to produce new art and crafts in recent months. The bad news: Now they have less places to sell their wares. Support them by seeking out their goods in local design shops or online. Alternatively, you could go directly to the source.
Open-air craft markets are a great shopping alternative this year, as the coronavirus transmission risk is greatly reduced outdoors. Browse and enjoy, maybe even start stocking up on birthday and Christmas presents. After all, you never know when the shops may have to close again.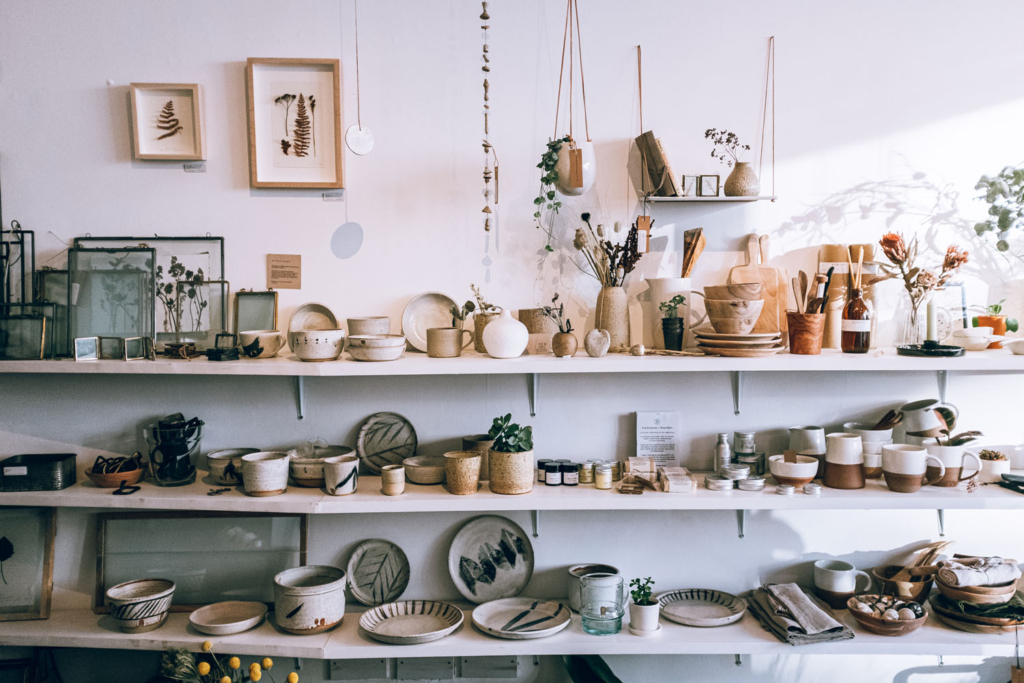 Find out if open studio days are still happening near you (depending on the hygiene regulations in place). They aren't just a great way to get a peek at the creative process and ogle a bit of real estate porn – they are an opportunity to meet the makers, discover new talent and maybe even pick up some pieces at a great price.
If there's a specific piece of pottery, jewellery, a painting or some furniture you have been looking for, there's never been a better time to commission a custom creation. After all, artists, crafters and artisans have more time, but often less of an income. In fact, you may be surprised at how reasonable it can be to have something made to your specifications. Not quite as cheap as bargain basement, mass-produced products, but it will be made to last.
No matter what you're buying, for once your retail therapy really will have a multiple therapeutic effect – it will make you feel good about your purchasing power, help small business owners and contribute to reviving your city, town or neighbourhood as the economy picks back up. Enjoy the experience and make some beautiful memories of your shopping staycation!
#staysafe #stayathome #selfisolation #selfisolationactivities #quarantine #lockdown #homesanctuary