';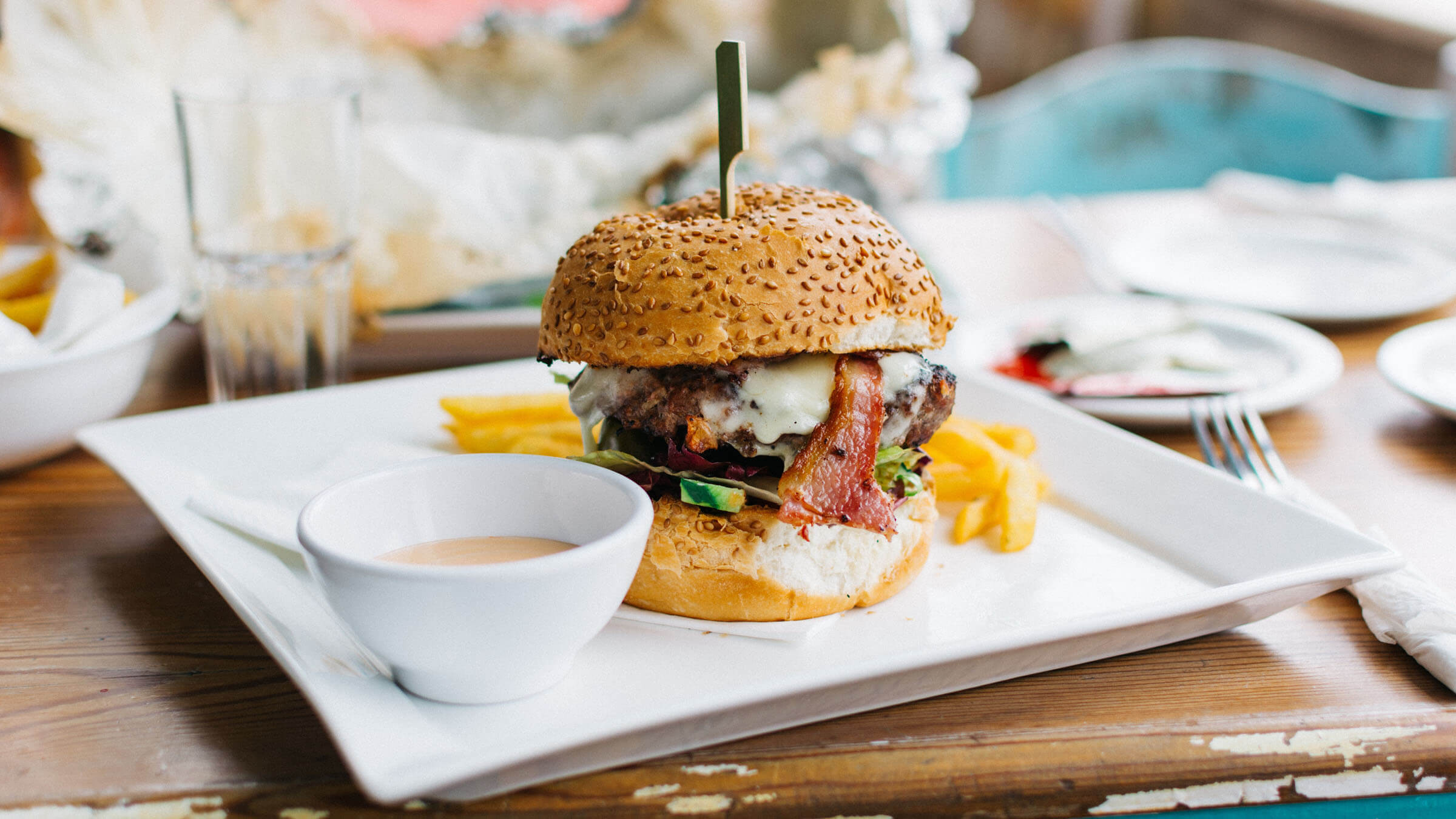 ;
We Aussies are a laid-back mob, with our life motto – "No worries, she'll be right mate!" – hung proudly inside many an Aussie man-cave or femme-den. So what does it take to break that cool veneer? To drop that mask? To see a thin sheen of sweat break out on a cocky's brow?
It's easy. Just ask them how they like their Aussie burger with the lot …and then tell them they're doing it wrong!
The controversy, passion and multitude of opinions is like no other topic of conversation, second only to ball-tampering in that other Aussie religion: cricket. To the uncultured, the humble Aussie burger with the lot is just another name for a fancy sandwich. But for some of us – the chosen ones – it is much, much more, and I'm here to tell you all about this Aussie institution.
The Origins
The times they are a-changin', but for so long Australia has been the culinary and cultural sponge of the south – watching from afar and selecting the best (and worst) of the Western world for its own consumption.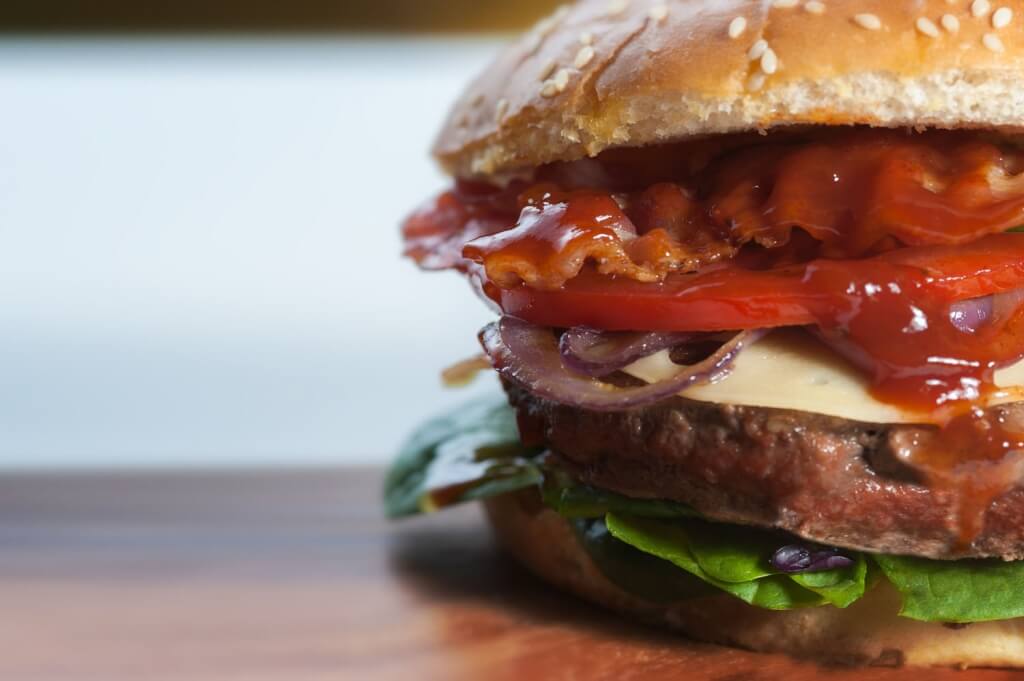 From their Stateside birth in the early 1900s, it took 30 years for the hamburger to cross the Pacific and grace Australia's sun-drenched shores. The history is murky, but both immigration and imitation no doubt played a big part. For example, Australia's Greek community is one of the largest in the world, and their entrepreneurial spirit resulted in thousands of corner stores, cafés and milk bars springing up across the nation – the perfect breeding ground for this new dish that was all the rage in the States. And yet, in the early days there was no such thing as an "Aussie" burger. It takes time to establish your own identity, and in Australia it took a decade or more for the Aussie-style burger to evolve.
Its key ingredient? Beetroot.
"But why?" is the next logical question. What possible reason could anyone have for putting this sweetly earthy and outrageously garish root vegetable on a burger?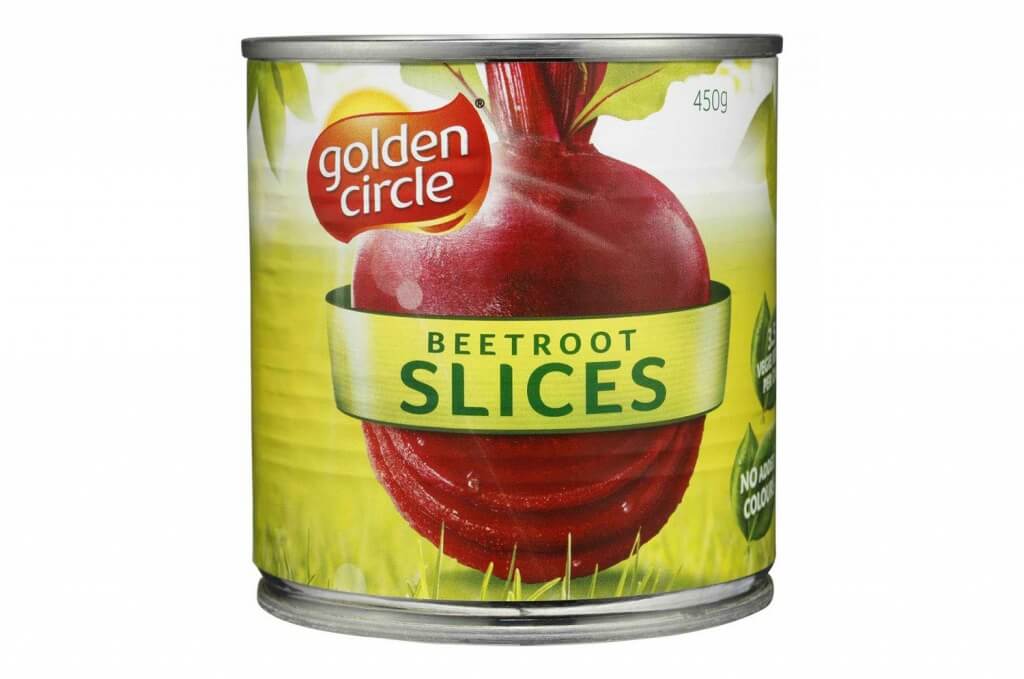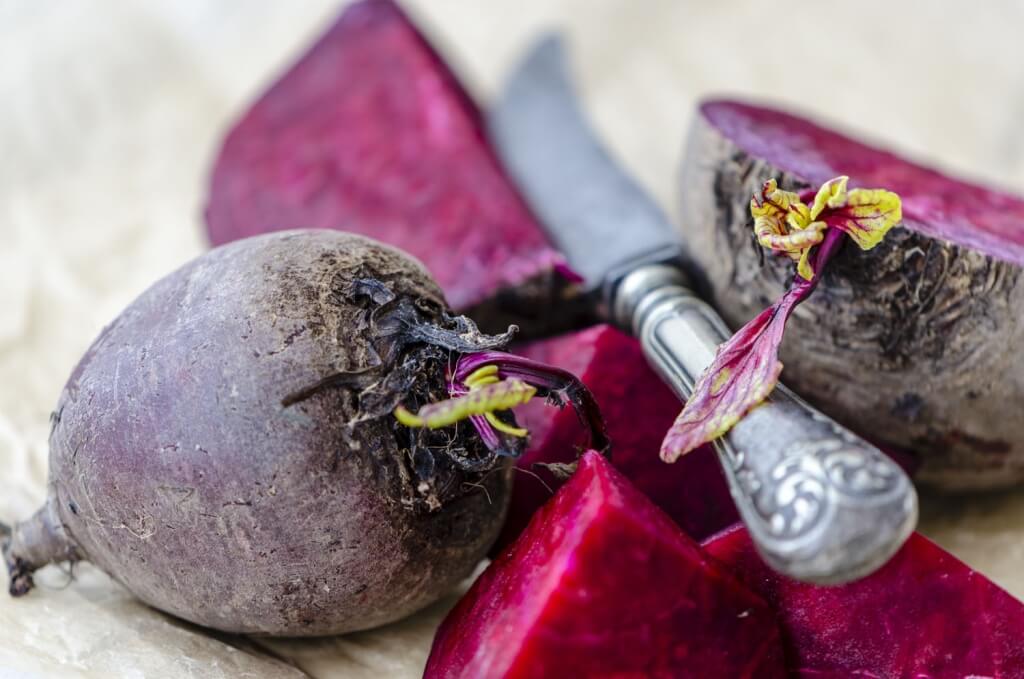 Some say it dates back to the opening of the Edgell and Golden Circle canneries in the '20s and '40s which created a cheap surplus of beetroot, but in a far more amusing twist, others suggest it was a joke pulled on American marines that went so far we could never take it back.
But take note: while it's acknowledged across the nation that beetroot maketh the Aussie burger, you'll hardly find a more divisive topic of conversation. Forget politics, money or religion – the next time you're in a bar, just drop a casual "beetroot should never be on a burger" to your nearest neighbour, and see what reaction you get!
Of course, beetroot was never enough. Just like our pizzas, Aussies have this strange preference for loading their fast food with as many ingredients as possible. A legacy of wartime food rationing? A penny-pincher's annual indulgence? Who knows, but what we now identify as the "Aussie burger with the lot" is a very different sight to what would have greeted our forebears back in the '50s.
The Ingredients
Here's how you can make your own, from the bottom up…
The Bun
Soft, white and sprinkled with sesame seeds. Sliced, buttered and lightly toasted on the hotplate after you've fried your onions, so it soaks up the flavour. Definitely NOT a brioche. Ideally the bread would hold its shape to the end, but don't hold your breath – the Aussie burger with the lot will test even the hardiest of buns.
The Sauce
It has to be tomato-based. No relishes or chutneys. And don't let anyone tell you that mayonnaise has a place on an Aussie burger with the lot.
The Meat Patty
As strange as it may sound, neither wallaby or kangaroo make an appearance here. Instead, good ol' 100% Angus chuck steak is the best cut for your mince, resulting in a rich, mouth-watering flavour. Try to find one with a 70:30 meat-to-fat ratio, shaping it a half-inch high and a little wider than your bun, as it will shrink during the cooking and cooling process. Liberally season your patty with salt, and grill on a super-hot griddle until pink in the middle.
The Bacon
A couple of rashers is perfect – fried until crispy on the edges. You can cook these alongside your patty.
The Cheese
A sharp, bold cheddar will marry nicely with your beef patty. For a truly Aussie touch, try to source a block of Coon cheddar, and cut yourself a thin square or two before draping it over the sizzling bacon that has just come off the hotplate.
The Onion
If you've got the time (30 minutes or more) you can fully caramelise your thinly sliced brown onion. But honestly, no Aussie is prepared to wait that long for a feed! Instead, a few minutes before you start cooking your patty, give your hotplate a squirt of vegetable oil and throw on your onions, cooking until al dente. You don't want them to burn, but some char will provide good flavour. Dust it off with a generous sprinkling of freshly ground pepper.
The Beetroot
Essential! An Aussie burger with the lot MUST include sliced beetroot from a can. If your burger isn't dripping fluorescent red juice on your brand-new board shorts, then you've got yourself an imposter.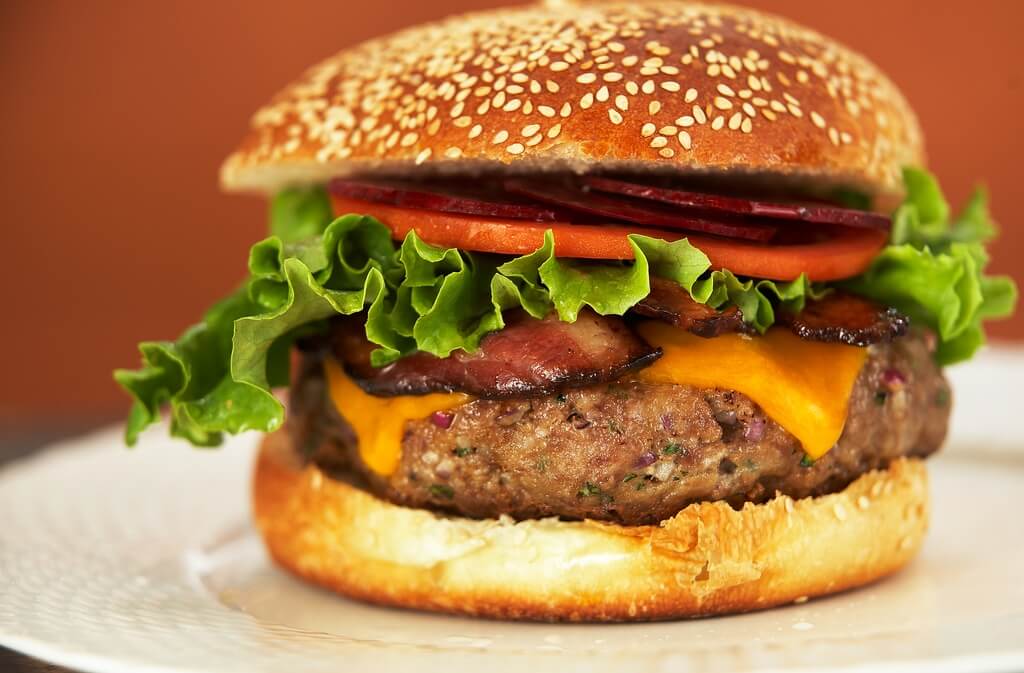 The Pineapple
Nearly as divisive as beetroot, a ring of canned pineapple is the poor man's pickle, adding a sweet, slightly acidic element to the burger. You either love it or you hate it!
The Tomato
No Aussie burger with the lot is considered complete without a couple of tomato slices. Thin is best.
The Lettuce
A single leaf of fresh iceberg lettuce gives great crunch.
The Fried Egg
A very popular addition. It has to be fried, preferably cooked sunny side up so the yolk oozes through the burger at the slightest pressure. Some prefer placing the egg on the onions, but we like it at the top, so the bun can soak up the yolk.
And there you have it. One of the world's largest, messiest, most delicious burgers. Some call it the ultimate hangover cure – whatever the occasion, it'll be the most interesting burger you'll ever try in your life!
Article by Andrew Strikis