';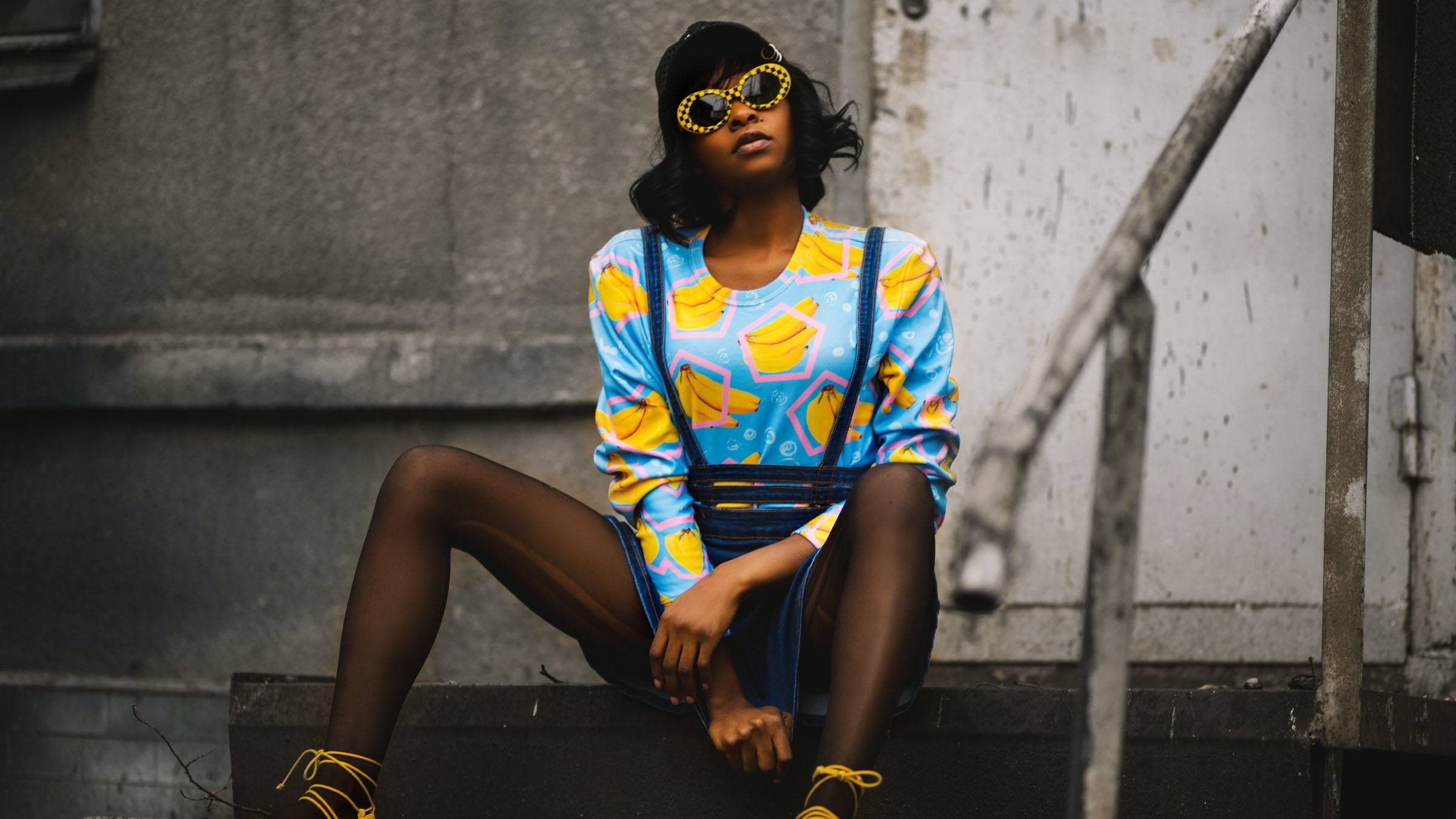 2021 is finally here, and a welcome chance for change is trending in the collective consciousness. If we learned anything last year, it's that one never knows what will happen, and that it's always a safe bet to focus on what you can control right now.
One simple thing you can control is your style – and that isn't a superficial idea. After all, research supports the staggering impact of what you wear on how you feel and how you behave, and it can be a useful tool for improving your mood. There are many factors at play here, from the fit of a garment to its fabric, but one of the most crucial properties to consider colour. Colour is powerful, from the sweetest pastels to the shiniest metallics, and it impacts the wearer and everyone around them. So learning to master the art of wearing colour is key.
Whether you'll shop the newest collections from top designers or scour the racks at your local thrift stores, look to colour to reinvent your style in this new year. Here's how.
Impactful Accessories 
Accessories present the perfect opportunity to branch out and try something new, from daring statement jewellery and prismatic heels to dynamic, colour-block sneakers. Subtle palettes speak volumes, too; consider a pastel tweed handbag with multi-coloured threads.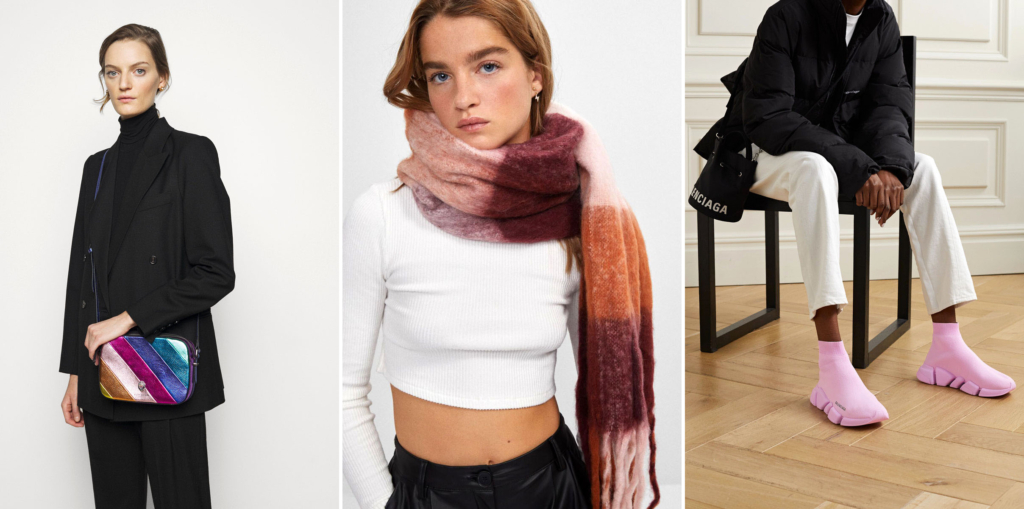 [Photos, left to right: Zalando, Bershka, Net-A-Porter]
Even if you live in a uniform of city-chic black, you can still find pleasure in pops of colour. Lisa Selwitz is CEO of the handcrafted parasol brand, Lily-Lark: "When I started Lily-Lark, I bought colourful prints for the parasol canopies that spoke to my sensibilities as an art director and the daughter of an abstract fine artist. Colour is everything to me. As a New Yorker, naturally, I've a wardrobe of blacks and neutrals, so I've always found it easy to accessorise with colour."
From The Runway To Real Life
Have fun perusing the top colour trends, then incorporate the most wearable hues for you. This winter's trendy tones include lime green, burnt orange, vibrant almost shocking blues, and rich, dark reds – and there's still time to have fun with them this season.
As for Spring/Summer 2021 shades, some of the best options are silver, pink and yellow. Silver is a widely manageable colour; it can be worn well by most people depending on the shade. Pink offers a range of options, too. Go light and pastel for a soft, feminine effect, or opt for a darker hue like fuchsia for an edgier effect. See NYC designer LaQuan Smith's metallic fuchsia trousers for inspiration. Finally, yellow will be bright, sunny and inspiring in 2021 – exactly the energy the world needs.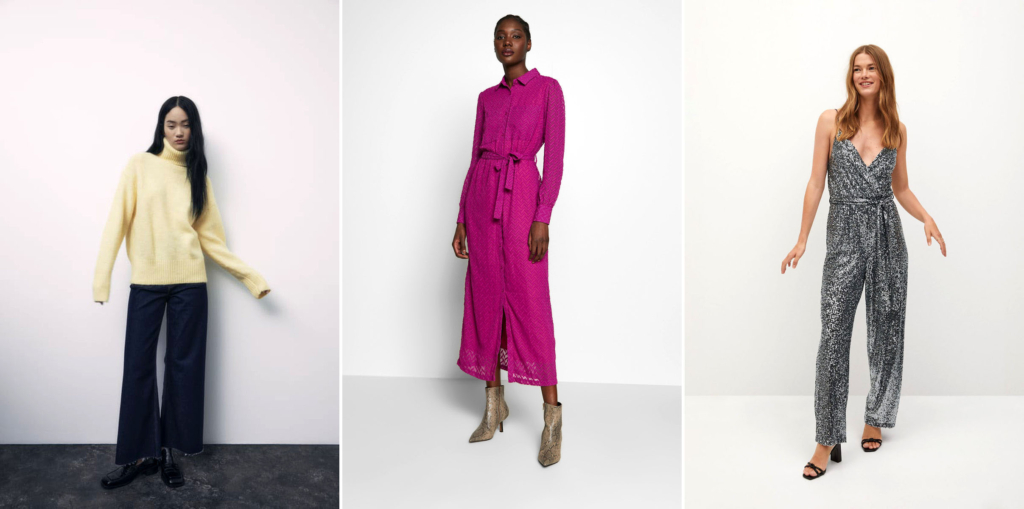 [Photos, left to right: Zara, Zalando, Mango]
Yellow and pink may be traditionally happy hues, but they won't be the only colours trending this year. Several colours will appear in the most uplifting shades they have to offer. Judging by PANTONE's colour trend report for New York Fashion Week Spring/Summer 2021, even neutrals have been given the glass-half-full treatment with calming Ultimate Gray, inviting Buttercream and Inkwell, "a deep and intense blackened blue" and more. Finally, white,´– a favourite hue for spring and summer – will appear prominently in bright all-white outfits for workwear, home and (please let it be true) social occasions.
Hues Of Happiness
Colour isn't just eye-catching; it has an uncanny ability to improve our very disposition. Hannah Krudys, founder of colour-infused brand RCxR, wholeheartedly concurs. RCxR offers recycled contemporary fashion designs that have been hand-dyed and custom-treated to achieve a one-of-a-kind look: "Over the last year, I have seen people smile at the sight of my colourful jackets. Colour is fun. It inspires hope and confidence in the wearer and has a ripple effect on those around it. What better way to start this new year than with a touch of colour!"
If you're new to colour, start with baby steps. Even incremental changes can elevate your outfit's energy, while delivering the fresh boost your 2021 wardrobe craves. In turn, those shades could inspire you to branch out even further as your comfort zone expands. Visualise your favourite colours, then look for close variations. For example, if you tend to wear head-to-toe black, try wearing navy blue, which offers a similarly chic aesthetic but adds a dose of complexity and uplifting energy.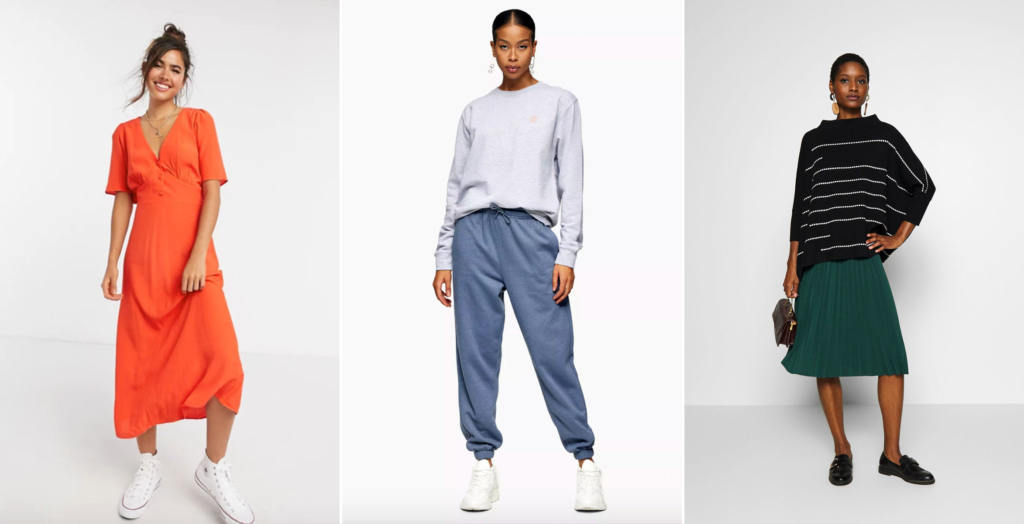 [Photos, left to right: Asos, Topshop, Zalando]
You could also reinvent your workout wardrobe this year; it may be all the extra motivation you need. Some fitness devotees point to the power of a fun workout wardrobe as an effective driver to make it to the park, gym or mat. It's also easy to experiment: workout wear is known for sporting lively patterns and shocking hues.
Lounging… At Home Or On The Go
While there are many reasons why 2020 was the year of loungewear, ultra-cosy styles aren't going anywhere. There's still a rampant desire to feel comfortable, relaxed and secure in clothes reminiscent of a snug evening spent indoors, and loungewear is a hot category for colour. Just like home, it's the perfect area to do whatever you want.
This year's loungewear is a little more dressed up, a counterbalance to so much cocooning; wear them to live out your creative fantasies. Sport silk pajamas stylish enough for cocktail hour, don colour-drenched jogger sets, drape yourself in fabulous robes and more. Remember: You can always reserve the most daring colour combinations for home. Wear them with complete confidence in privacy, allowing winning palettes to graduate to excursions outside.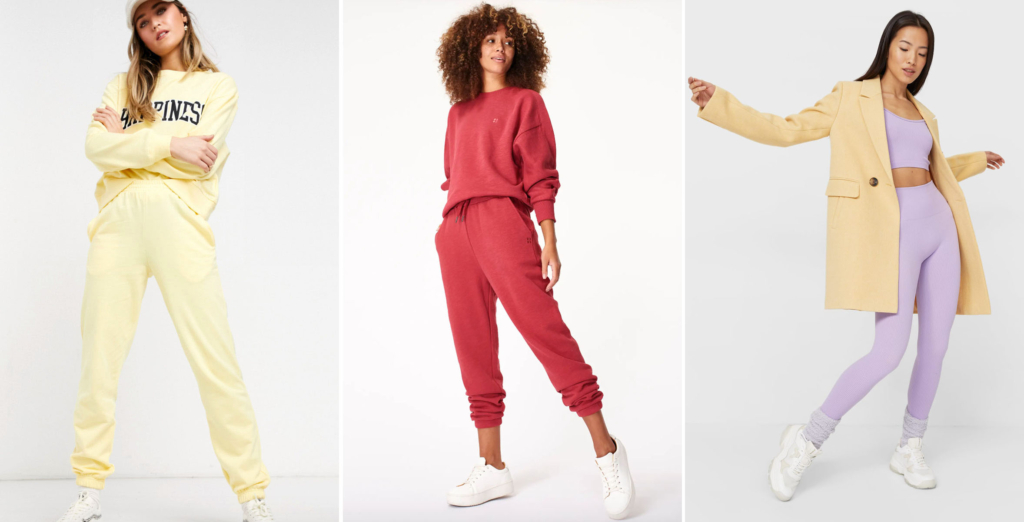 [Photos, left to right: Asos, Nordstrom, Stradivarius]
Marshall Taulbert is the founder of Danzy, a prep-meets-streetwear label best known for optimistically hued loungewear adored by the likes of supermodel Irina Shayk. He acknowledges the powerful significance of hues: "Colour radiates your sense of style absent of an explanation."
Timeless Power
Fashion designers, marketers and interior designers alike are well familiar with the power of colour. Similar to lighting principles, different colours symbolise different things, and can evoke a range of emotional responses. Imagine your ideal scenario for 2021, and dress to meet that vision. For example, red signifies strength, love and passion, violet is associated with royalty and chartreuse connotes enthusiasm, growth and happiness.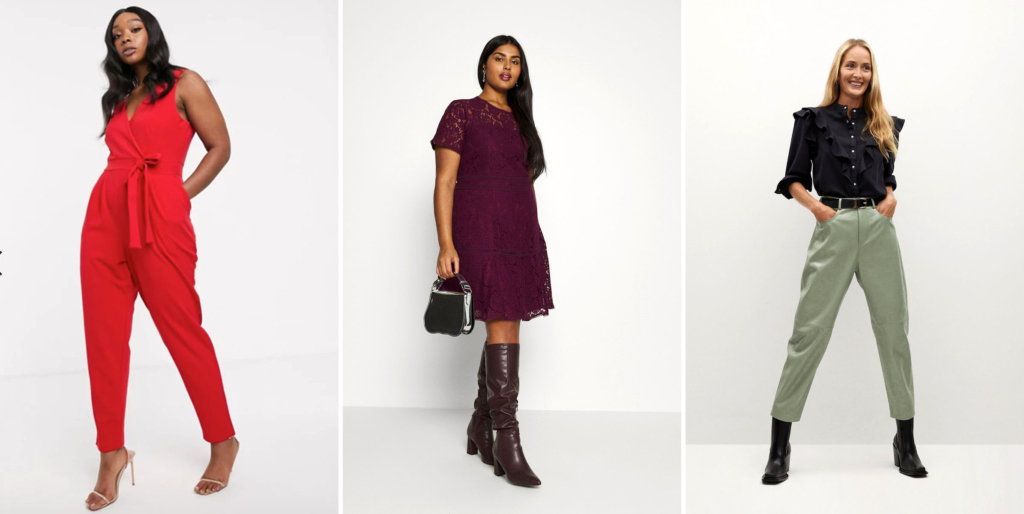 [Photos, left to right: Asos, Zalando, Mango]
According to Ibrahim Aminu – creative director of print-rich, made-in-Africa label Tufafii – no matter what happens, colour as a tool of inspiration and expression is here to stay. "Bold colours and prints have always made women feel more empowered and made statements for ages," he says. "2021 will certainly not be an exception."
We very much agree.