';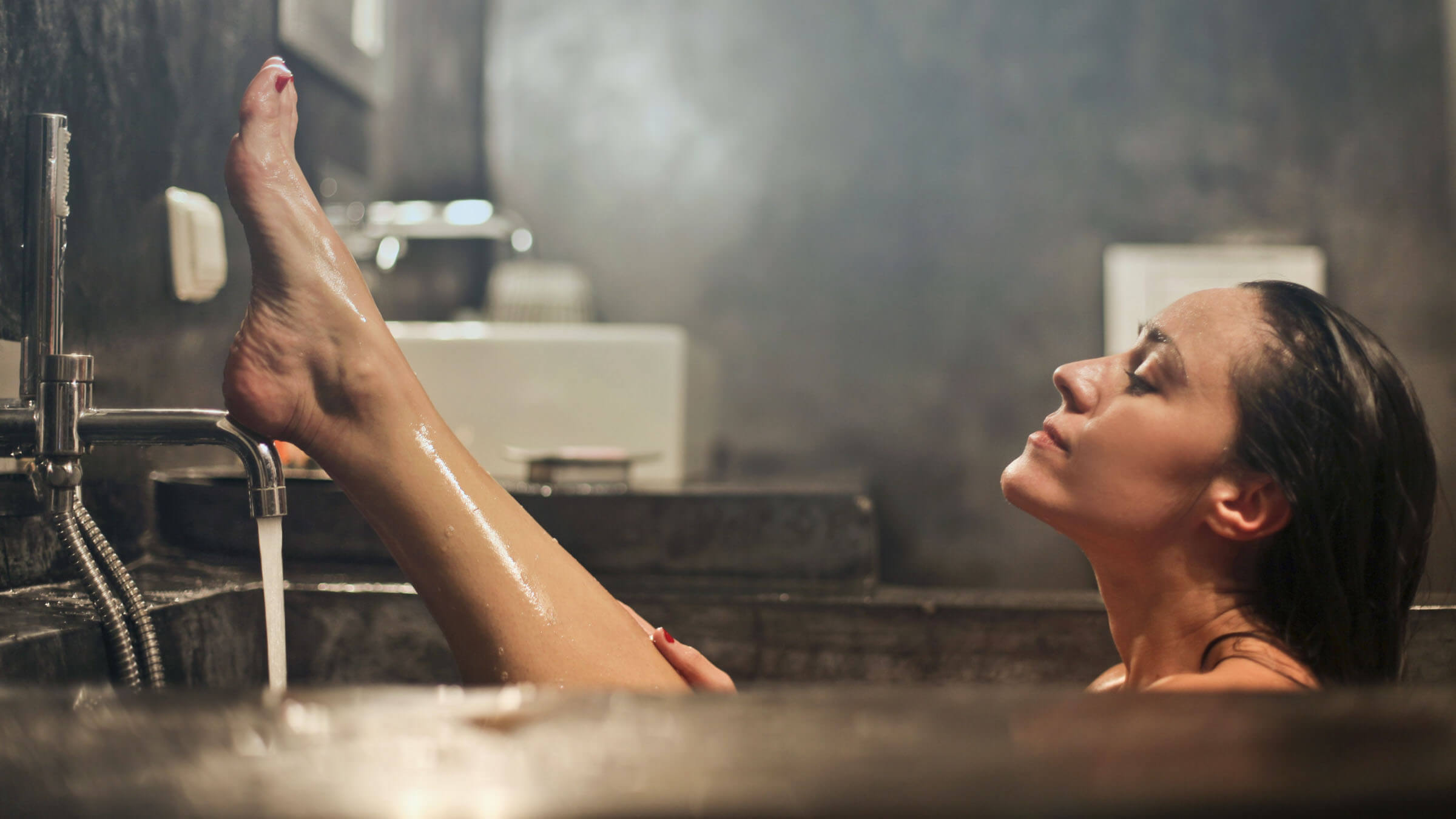 ;
A day spa visit should be endlessly relaxing, but frankly, not everything about it is. You have to schedule appointments, travel there, wait at the reception, change, find your way and, often, wait some more. Plus, the whole experience can set you back a ton. Luckily for those of us short on time and budget – but in desperate need of a time out – creating a lush DIY spa in the comfort of your own home is as easy as running a bath.
Prep Time
Proper preparation is crucial; you need to put in a little work so you can fully unwind later. First, choose a time in your schedule and block off your calendar as if you had booked a fancy treatment.
A few days in advance, go shopping for supplies, including beauty products and calming decorative items like candles. "Understated luxury" is the effect you're going for, so pay attention to visual appeal. Arrange beautiful bottles and jars neatly on trays, and get everything you don't need out of sight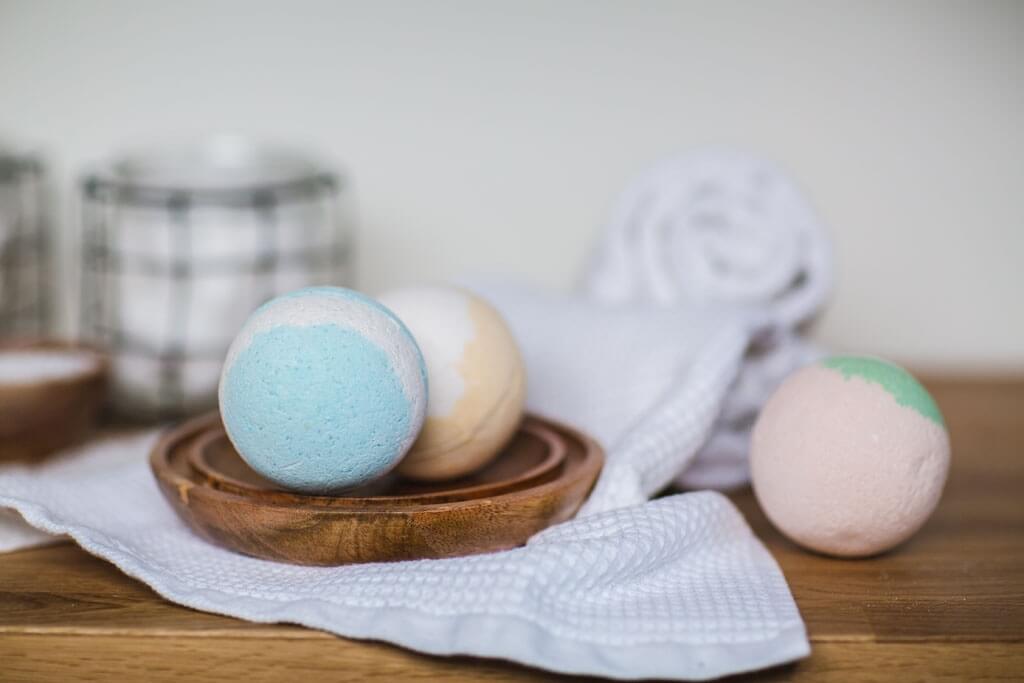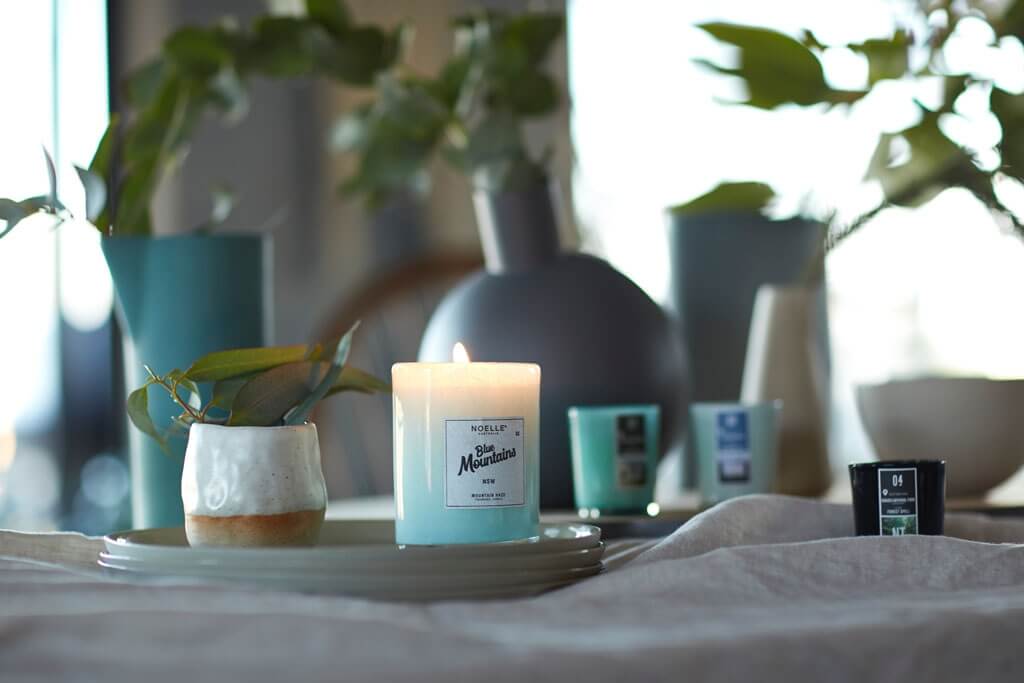 Fancy a little easy DIY? Buy the ingredients to prepare homemade scrubs, facial masks or bath bombs at home, which will save you money while sparing the planet from excess packaging and chemicals. Infused water will instantly make you feel pampered (and years younger), so stock up on fresh herbs, lemons and cucumbers as well. Don't forget some potted plants – they don't just look nice, but will also help you de-stress.
If you don't have them already, invest in – white! – hotel-quality fluffy towels (here's a handy towel-buying guide) and a soft bathrobe for the essential plush feel.
Also, don't underestimate the power of scents: Use eucalyptus, lavender, peppermint or essentials oils with a diffuser or scented candles to make your space smell like "aaaaah".
Create a playlist with your favourite relaxing tunes, and skip the New Age tracks if they aren't your jam. They might be associated with spas, but not with your spa, if pan flutes give you the jitters.
Lastly, but obviously: Make sure your bathroom is squeaky clean and decluttered. It's hard to be zen with dirty laundry strewn on the floor.
Spa Mode: ON
Spa time = me time, so turn off the phone. Lock the door if there's any risk that (tiny) housemates may barge in. Turn on the music, light the candles and hang your robe over the heater. Pour yourself a glass of herbal water (wine is fine, too!).
While you let the bathtub fill up with warm water, fill the sink with hot water. Add a few drops of scented oil if you like, and steam your face a few minutes to open up the pores. Alternatively, steam with warm hand towels prepared in a slow cooker or rice steamer with a few drops of essential oil.
Wet your face with warm water and, using a gentle facial scrub, lightly massage your face with your fingertips in circular movements. Rinse off the scrub, then apply a face mask and slip into the tub while you let it set. After you've had a long soak with your favourite bath oils or salts, scrub the entire body and don't skip the feet.
Your spa time can include a host of other treatments: an under-eye gel, a hair mask, a foot soak or a manicure/pedicure, as long as you're having fun and feel relaxed. Take in the sounds, smells and flickering lights of the candles. Breathe deeply. You'll notice it doesn't take much to go from burnt-out to blissed-out.
Bonus: For Spa Nuts
If you constantly exclaim: "I could live here!" when visiting a spa, maybe you should actually consider having one under your roof. Especially if you live in a region with bone-chilling winters, it's great to always have access to your own sauna, Turkish bath or hot tub. There are plenty of DIY tutorials available online, from simple to super fancy.