';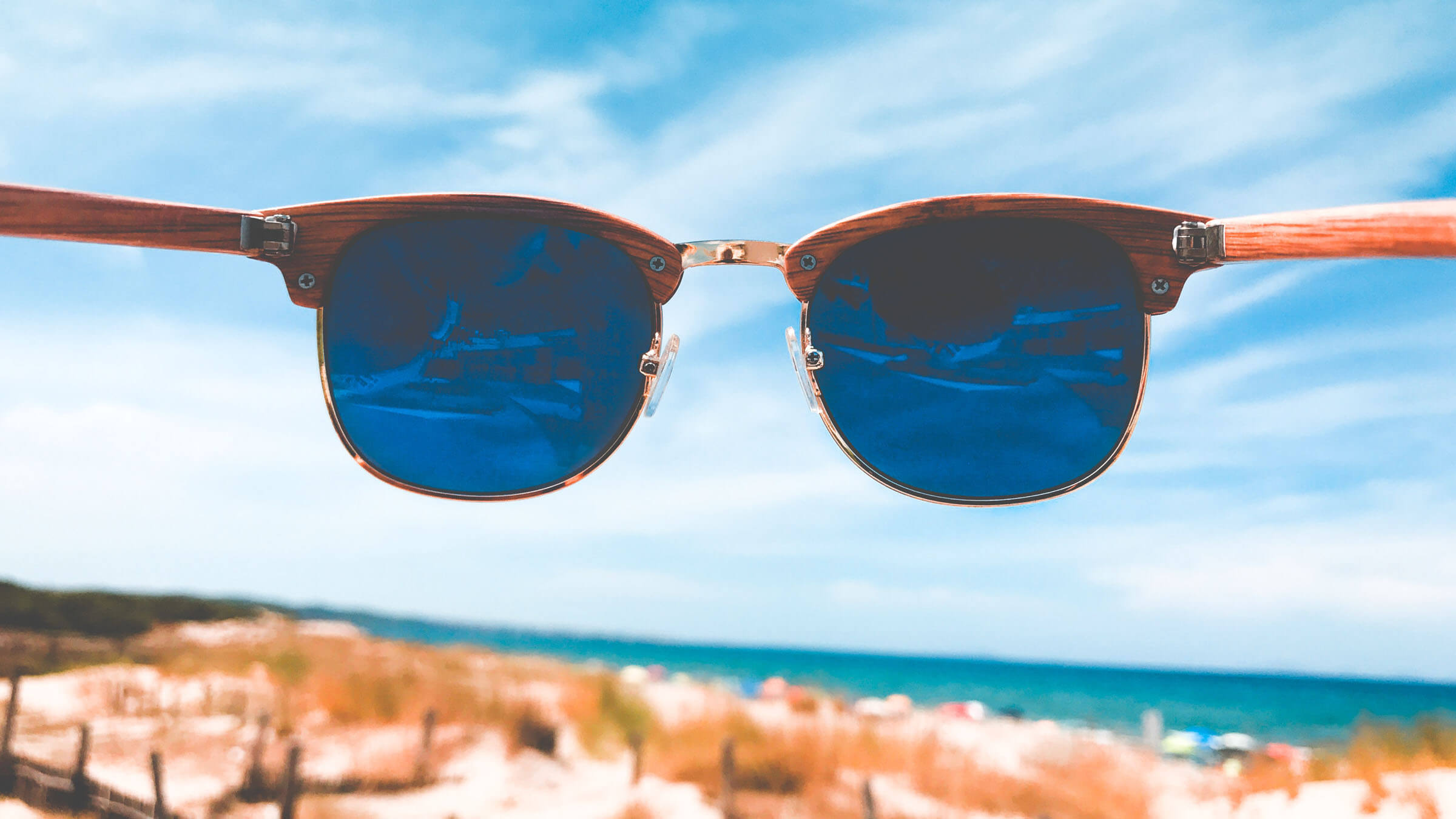 ;
If you care about protecting your eyes and the sensitive skin surrounding them, sunglasses should be a year-round necessity, but – let's face it – our most stylish sunnies are largely paraded around town in spring and summer. Find the perfect pair in four easy steps.
The Perfect Sunglasses For… Your Face Shape
First and foremost, you need to figure out which frames work best on your face. One way of doing this is trial and error, but with the sheer quantity of designs, brands and shapes on offer, this can become an overwhelming task. Worst case scenario: You find your dream sunglasses in a shop or online, only to discover they do absolutely nothing for you once you put them on. The smart approach is to narrow down your options to the shapes that really suit your face, then try only those that will work.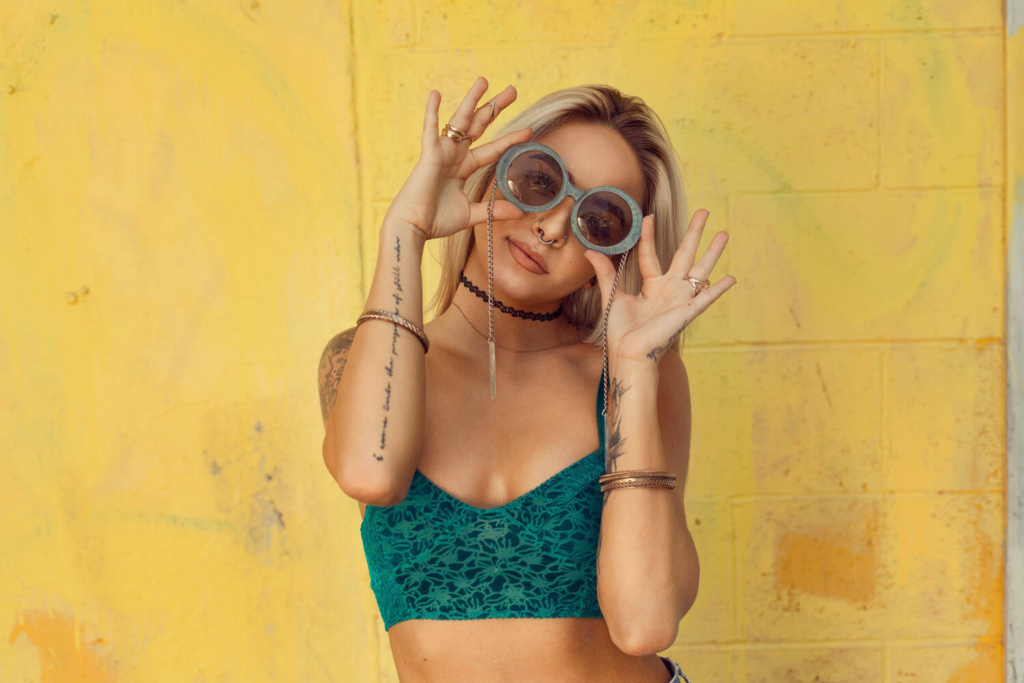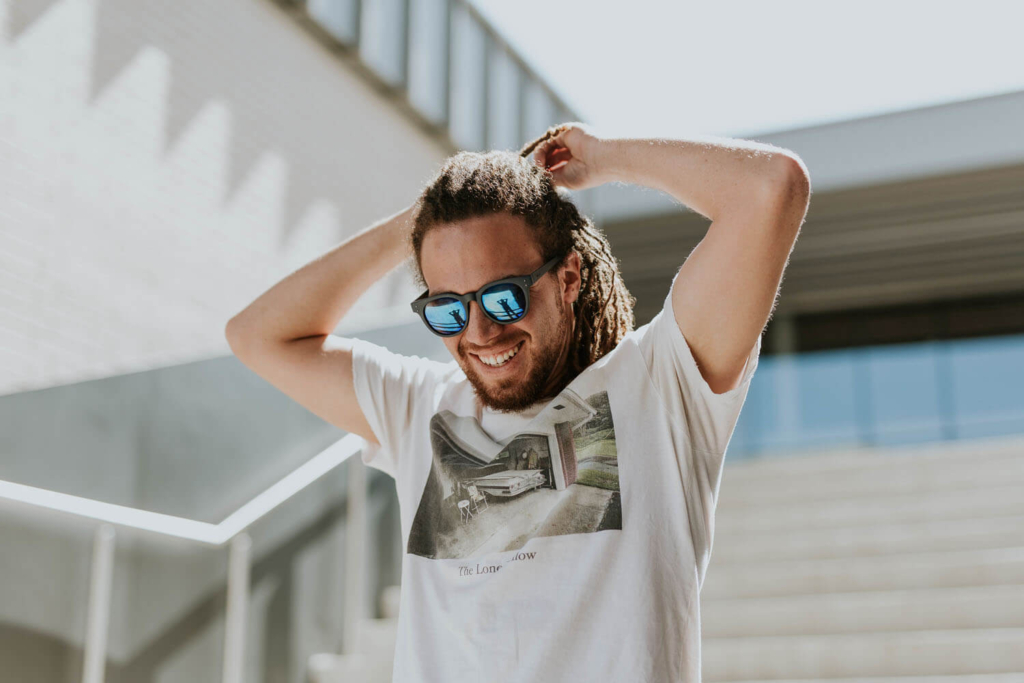 A basic rule of thumb is to aim for shapes that complement your facial features, rather than exaggerating them. Don't dwarf a small head with huge glasses or exaggerate a large noggin with tiny specs. Round frames look good on square heads and vice versa. Long, oval faces can be broken up by wide frames with a strong vertical line that cuts across and breaks up the face, but this is also a face shape that can pull off almost anything. Triangle or heart-shaped faces are the only ones that look best with sunglasses that mirror the face shape. Aviators are great for both and, incidentally, the most universally flattering shape that works for almost everyone.
Once you've settled on a shape, you can also narrow down the colours, eliminating metals that won't match any of your jewellery, shades in shades that won't go with anything in your wardrobe, and lenses in unflattering hues; beware the current trend for yellow sunglasses that won't work with most skin tones!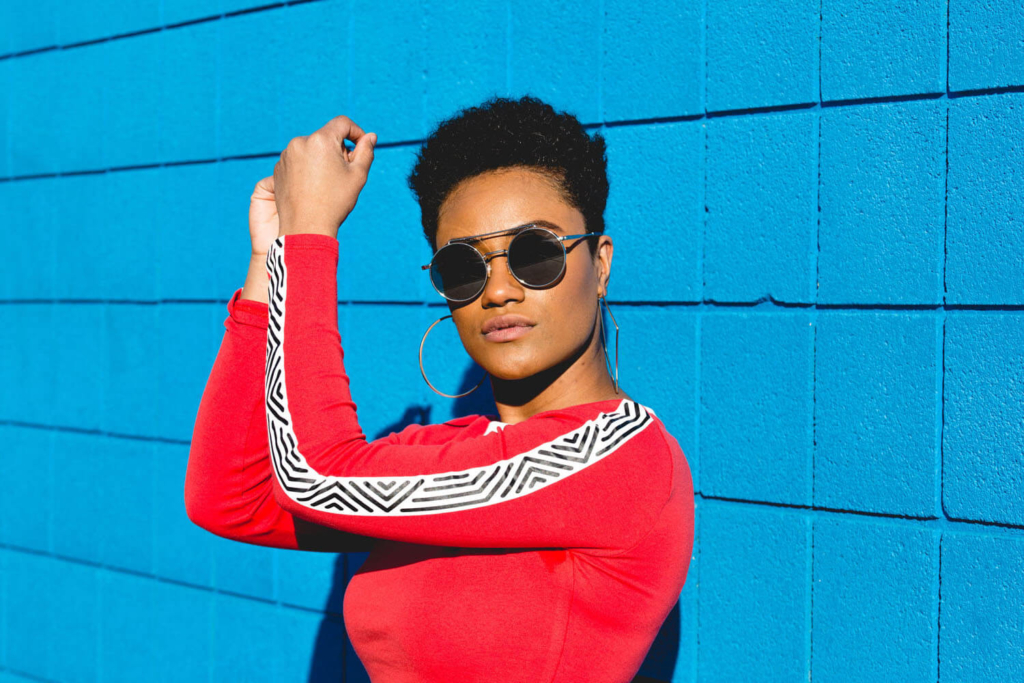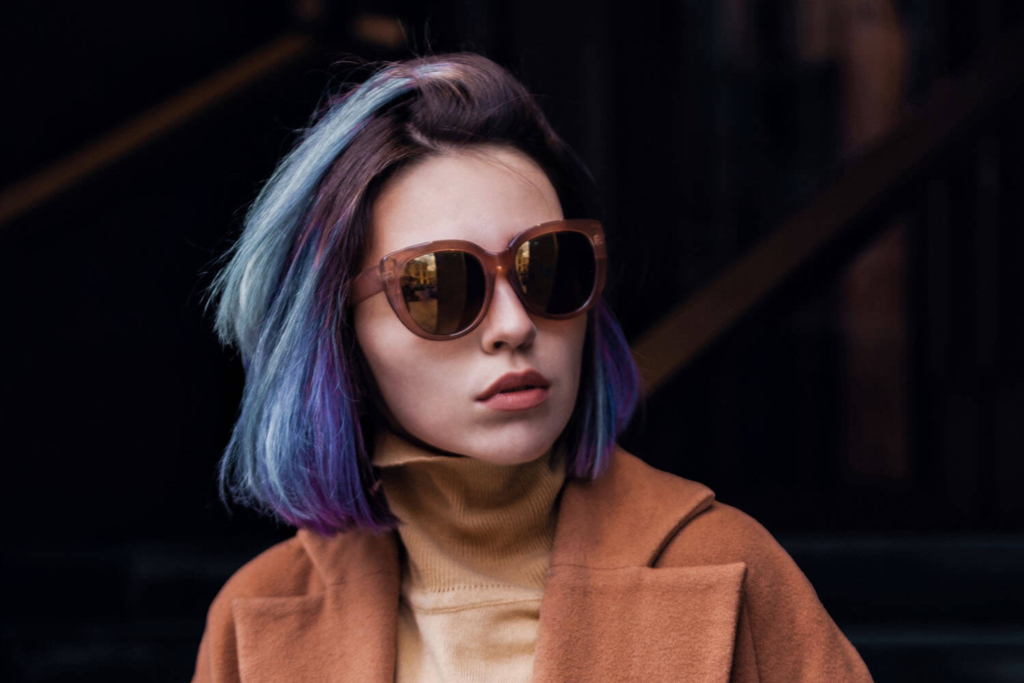 Last but not least, swot up on the relevant technical specifications to ensure you get a pair that doesn't just look good, but also does its job. You'll want to pay attention to the visible light transmission (VLT) category, which tells you how much light a lens allows through. A low VLT doesn't equal high UV protection, so also watch out for glasses that effectively shield your eyes from UVA and UVB radiation (you're looking for a factor as close as possible to 100%). Finally, be aware of the advantages and disadvantages of various lens and frame materials, so you can choose those best suited to your requirements.
The Perfect Sunglasses For… Every Occasion
In theory, one pair of sunglasses is a sufficient number to own… in the same way numerous iterations of one plain black tracksuit could get you through life. You would always be dressed, and your eyes would always be shielded against UV rays, but more often than not, both your outfit and your glasses would look wrong for the occasion. Do yourself and everyone else a favour by putting together a capsule wardrobe – for your eyes:
– If you're a one-pair-of-sunglasses guy or gal, you probably already own a simple, classic shape in a muted colour that can be worn with anything.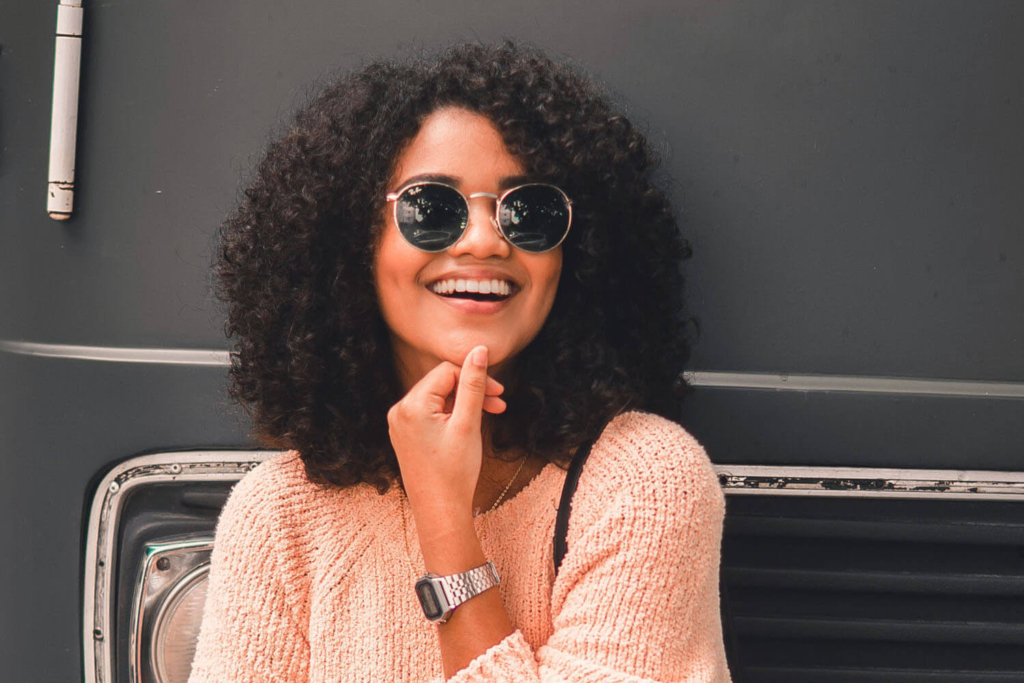 – Add a splash of colour and a touch of whimsy by upping your summer style with a colourful, embellished, patterned pair that simply screams"summer fun in the sun". Unless you want to never look like you're actually excited to see the sun, that is.
– If you only own mirrored shades, you will need to invest in at least one pair of sunglasses that you can wear to a garden party or other outdoor occasion where you will be talking to a lot of people, including strangers, without making everyone uncomfortable as they watch their own reflection in your lenses.
– If your one pair of sunglasses is sporty, do yourself a favour and buy a less casual pair for special occasions. Your next wedding outfit will thank you.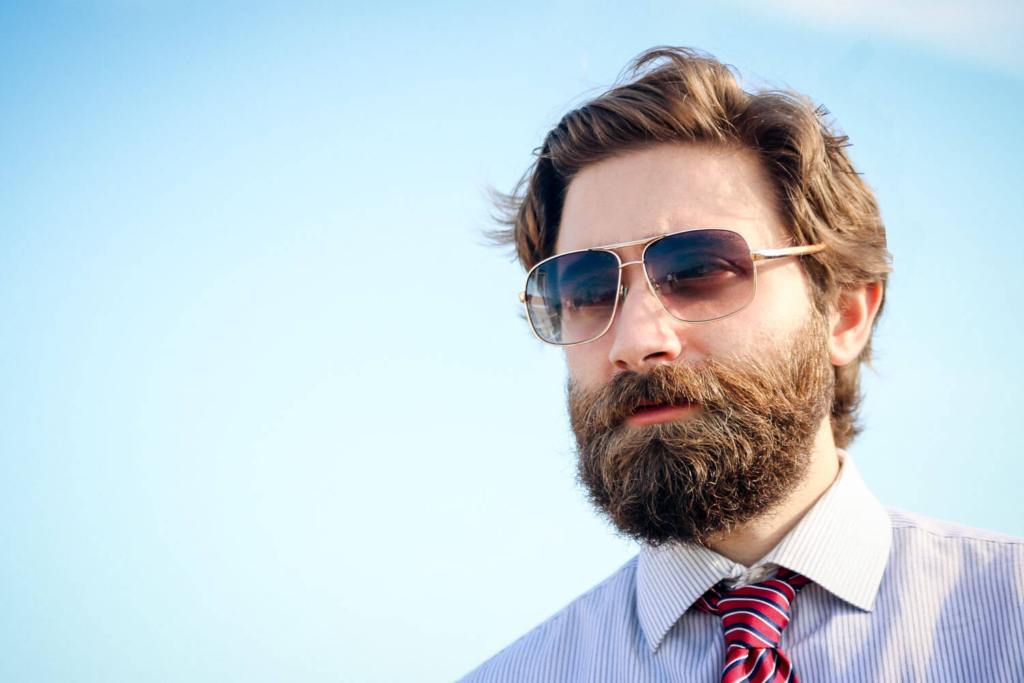 – Likewise, if you don't own a sporty pair of sunglasses, invest in a good pair of polarised shades that fit snugly and comfortably, so you can wear them to go running, hiking or cycling.
The Perfect Sunglasses For… 2018 Fashion Trends
Sunglasses are a great way to update an old outfit, so it pays to look to at what the big designers are suggesting for the season. The most noticeable trend on spring/summer 2018 catwalks were narrow, pointy, often reflective specs that looked custom-made for alien felines. Unfortunately, this hyper-fashionable look didn't appear terribly flattering, even on the models at Louis Vuitton, Maison Margiela or Rochas, so only go for it if you're making a strong fashion statement. On the more fun side of things, Dolce & Gabbana have outdone themselves with hyper-ornate frames that might as well be novelty glasses (price tag notwithstanding).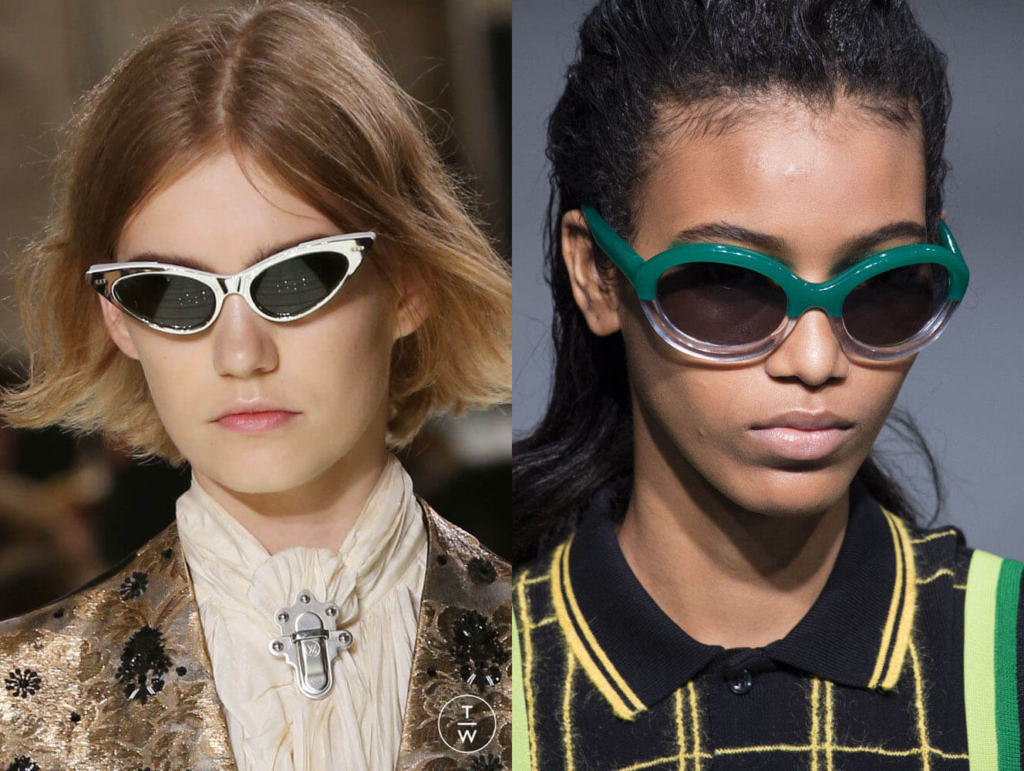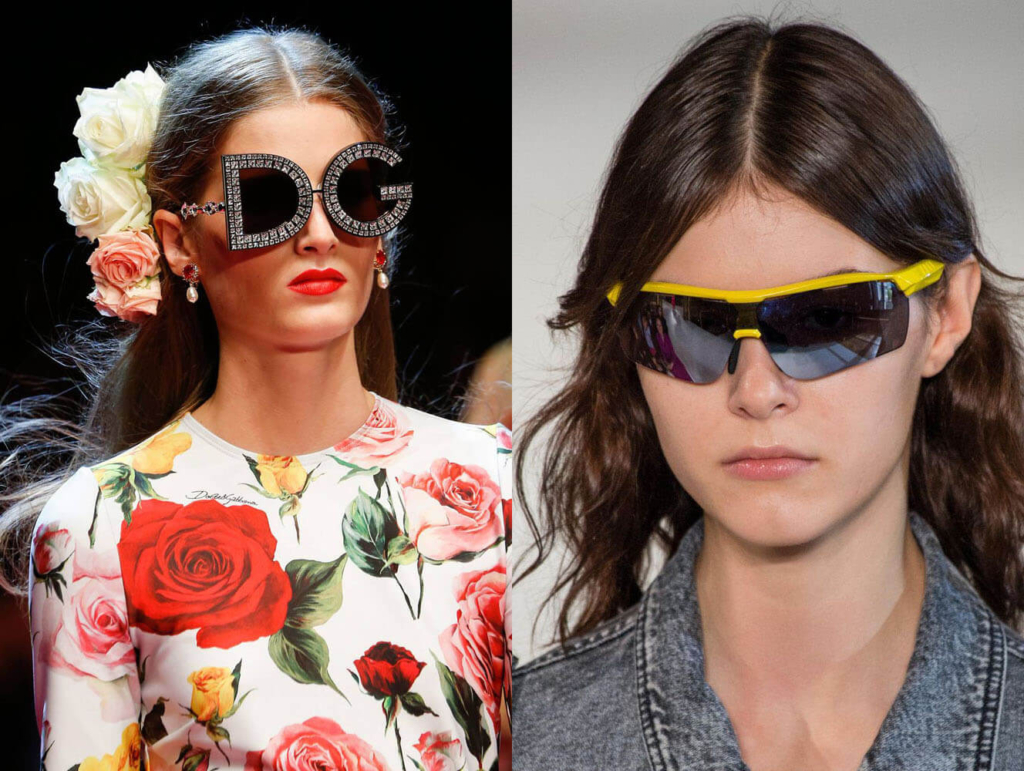 [Pictured, Left to Right: Louis Vuitton, Marni, Dolce & Gabbana, Stella McCartney]
The most wearable trends, soon to be found on a high street near you, were teeny tiny round frames at Valentino and Miu Miu, gigantic retro sunglasses courtesy of Laura Biagiotti and Marni, as well as the return of '90s-style sports wraparounds, which will go particularly well with the current ugly sneaker trend (for example at Stella McCartney).
The Perfect Sunglasses For… Your Personal Style
On-trend sunglasses are all very good and well, but everyone should own at least one pair of high-quality shades in a timeless style that will go with anything. Of course, "anything" means any outfit in your wardrobe specifically, which means the perfect sunglasses for you will depend on your personal style.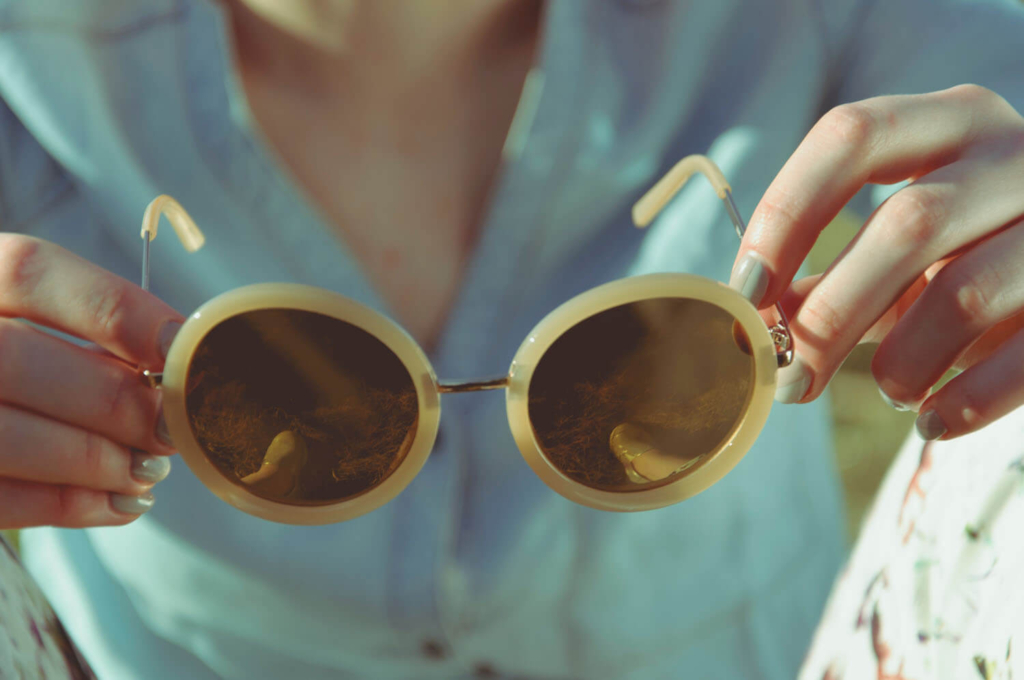 Do you love retro chic? Then search for frames from your favourite decade in vintage stores. You're a conservative type? Then grab an unbranded pair of simple metal-, tortoiseshell- or acetate-rimmed sunglasses in a muted colour. Laid-back trendsetters of all styles can probably agree on at least one Ray-Ban model. The brand is ubiquitous without ever feeling tiresome and offers designer style and quality at an affordable price point – with different styles to suit every face shape.