';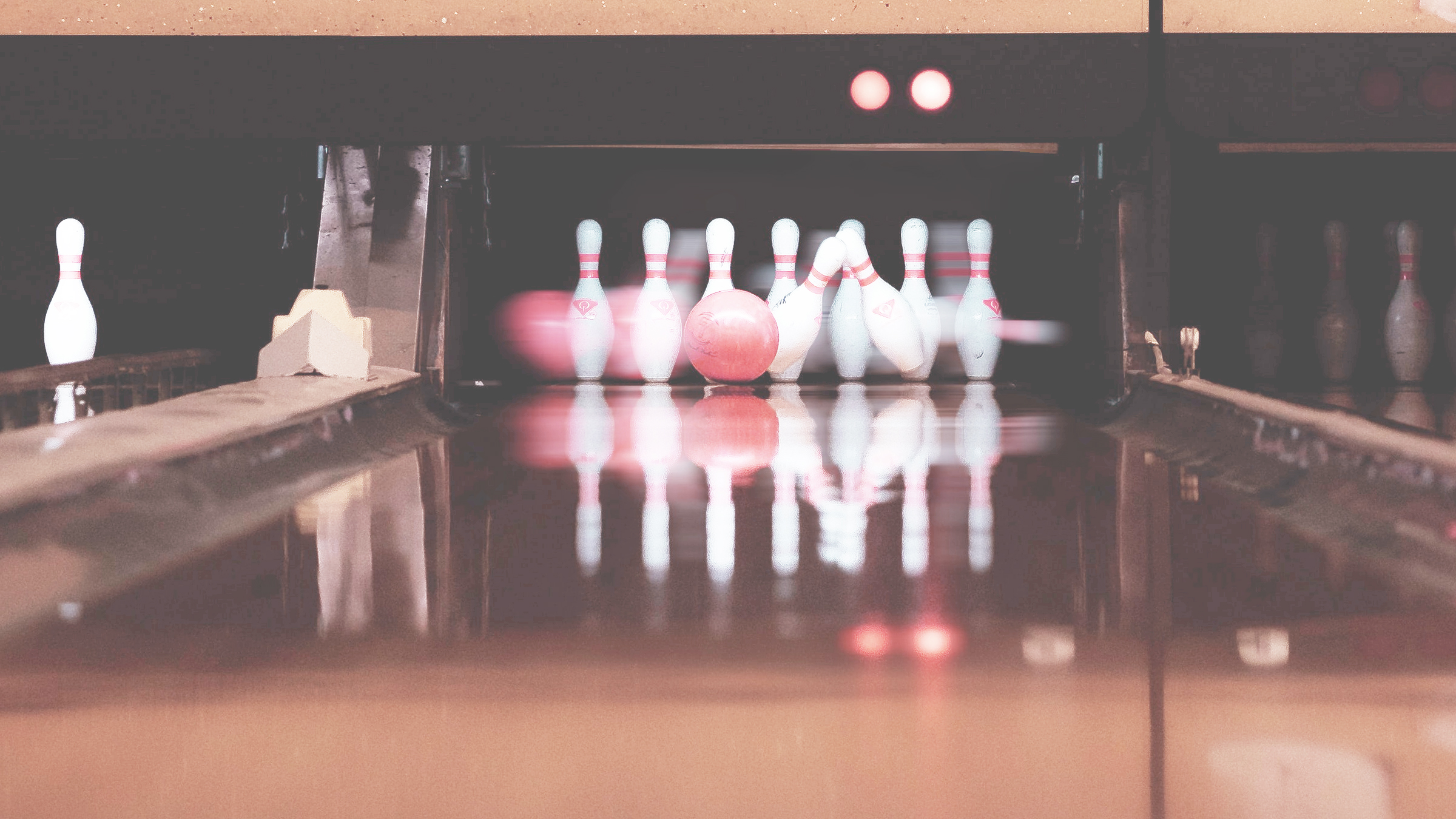 Some films feel as if they've always been etched in cinema history, with critics and the public unanimously deeming them classics from the moment the projector starts rolling. However, many films we now view as timeless were, in fact, poorly received upon their release, only to be reconsidered with the passage of time and repeated viewings. 
Twenty-five years on from its release, it might seem like the Coen Brothers' comedy The Big Lebowski was always a hit, but this surreal silver-screen story of mistaken identity actually opened to poor reviews and a muted box office response. Yet, a quarter of a century on, it has become one of the most beloved and oft-quoted of Hollywood's recent history. 
So, how do you go from undesirable to undeniable?
A Tale Like No Other
First, let's look at the film itself. Fresh from the Oscar-winning Fargo in the mid-'90s Joel and Ethan Coen were among a cadre of directors who had become stars in their own right. The next project following Fargo could be anything they wanted, and in typical Coen fashion, it would sidestep all expectations. 
The Big Lebowski is the strange tale of The Dude (Jeff Bridges), an ageing hippie who loves nothing more than bowling and tooling around early 1990s Los Angeles. His relaxed attitude is tested to its limit when he is mistaken for a millionaire whose name is Jeffrey Lebowski, which also happens to be The Dude's "government name". This error leads him on a trail of mystery that takes in artists, nihilists and a plot far bigger than The Dude's understanding. 
As any fan will tell you, the plot is only half the adventure. The joy of The Big Lebowski is in following The Dude around, witnessing his hilarious interactions with characters like the eccentric Maude (Julianne Moore) and his best friend, Walter (John Goodman), and learning about his quirks like his love for White Russian cocktails. If it feels like there might be a Dude on every street corner, that's because the character is inspired by someone the Coens knew: a producer named Jeff Dowd who worked with the Coens and had many of The Dude's traits (including the nickname). Wrap this up with narration by a mysterious Stranger (Sam Elliott), and you have the makings of a modern classic… or so they thought. 
Flop To The Top
Premiering in January 1998 at the Sundance Film Festival, before opening the following March in North America, The Big Lebowski arrived on the scene with a lot of fanfare following the success of Fargo, but drew a muted reaction. In terms of box office, the film made around USD 48 million worldwide, enough to cover its USD 15 million budget, but hardly making it a global hit at a time when every film seemed to live in the shadow of Titanic's success. 
Critics were also largely unimpressed, comparing the film unfavourably to Fargo. For example, legendary US film critics Siskel and Ebert didn't exactly give rave reviews on their TV show, At the Movies: "I just think the humour is uninspired… (The Dude) wasn't worth my time," remarked Gene Siskel. While his co-host Roger Ebert said he "liked it enough to recommend it", neither found the stardust on the screen that others would soon discover. 
While some critics loved it, and audiences who bought tickets generally came away satisfied, The Big Lebowski was regarded as an interesting movie that didn't do as well as expected, perhaps because it was too quirky for the mainstream. The Coens went on to work on O Brother, Where Art Thou? with George Clooney, but the seeming disappointment of The Big Lebowski wasn't ready to disappear just yet. 
When it hit home video, first on VHS and then on the new medium of DVD, The Big Lebowski began gaining fans. Its presence on DVD meant that many classic scenes, such as John Turturro's amazing cameo as bowling rival 'The Jesus', could be accessed instantly, rather than having to fast-forward interminably. 
"It developed the afterlife on home video," Joel Coen recalled to NPR. "(When) it came out in movie theatres, it didn't do particularly outstanding business in the theatrical market, but it did in the home video market – and then it became some sort of cult thing. How do you explain that? I have no idea. It's one of the more bizarre afterlives, too, of any of the things we've done." 
The growth of the internet also allowed others to share their affection for the character and film, and the early 2000s saw a swell in re-appreciation. In 2002, Lebowski Fest was founded, an event where enthusiasts turned up to a bowling alley in Kentucky for a screening of the film, alongside music, bowling, cosplay and, of course, White Russians. Prior to the global pandemic, the festival was held every year with sister events around the world; the cast of the film even reunited for the 2011 festival.
The Way Of The Dude
Others took the film to a spiritual level. 2005 saw the founding of Dudeism, an official religion with over 600,000 registered 'Dudeist Priests'. The church uses the film to preach a form of Taoism, embracing The Dude's choice to reject aggression and "abide" by the universe. 
"Although Dudeism makes use of a lot of humour and satire, we are totally serious in our belief that it is 'the religion for its time and place,'" states the official website. "One of the core tenets of Dudeism is that everything is 'just, like, your opinion, man' and so everything has to be up for debate. Unlike other religions, we're open to suggestions. In this way, Dudeism could be considered an 'open-source religion'. We invite other people to tell us what they think is 'dude' or 'undude'."
Fond Memories For Cast, Creators And Film Connoisseurs
While the emergence of The Dude as a cultural icon may have come as a surprise to some, it wasn't to those who made it. Bridges has described The Dude as his favourite role, and the only one of his films he feels comfortable watching. 
"It's just a really good movie," he told Vanity Fair in 2022. "The characters, the way everything is executed from the set design to the wardrobe, everything is just right." The actor has occasionally slipped back into character for occasions such as a Superbowl ad where he shared a drink with Sarah Jessica Parker's Carrie Bradshaw, and a Hollywood star ceremony for co-star John Goodman.
John Turturro, meanwhile, gained permission to make his own spin-off for his character in 2020's The Jesus Rolls, while Tara Reid (who played kidnap 'victim' Bunny) falsely claimed there was a direct sequel being written. The Coens laughed off the claim, suggesting it might have been a way to push them into bringing her character back. "In this case, I don't think we'll oblige," Joel Coen told Variety.
Joel, for his part, was bemused by the latter-day cult status and still interacts with the film's success. "We were at a movie theatre together with our families a year or two ago in San Francisco, coming down from a movie, and we saw there was a little booth set up with Big Lebowski posters on it, and a young woman sitting on the other side of this table, maybe 17 or 18 years old," he said in 2013. "Ethan (Coen) stopped and said, 'What is this?' And she said [without knowing who they were], 'Well, we show The Big Lebowski every night and people come dressed up in costumes. You should come, you'll like it. It's fun.'"
Despite a lot of fan love and occasional reunions, The Big Lebowski seems destined to stand alone in terms of film franchising. But perhaps that's a good thing. The film's rise to become one of the most beloved movies of modern times was, like The Dude himself, an organic process of time and place, something that can't be recaptured or manufactured. However, through screenings, video and endless quoting, fans have made sure The Dude will abide for generations to come.