';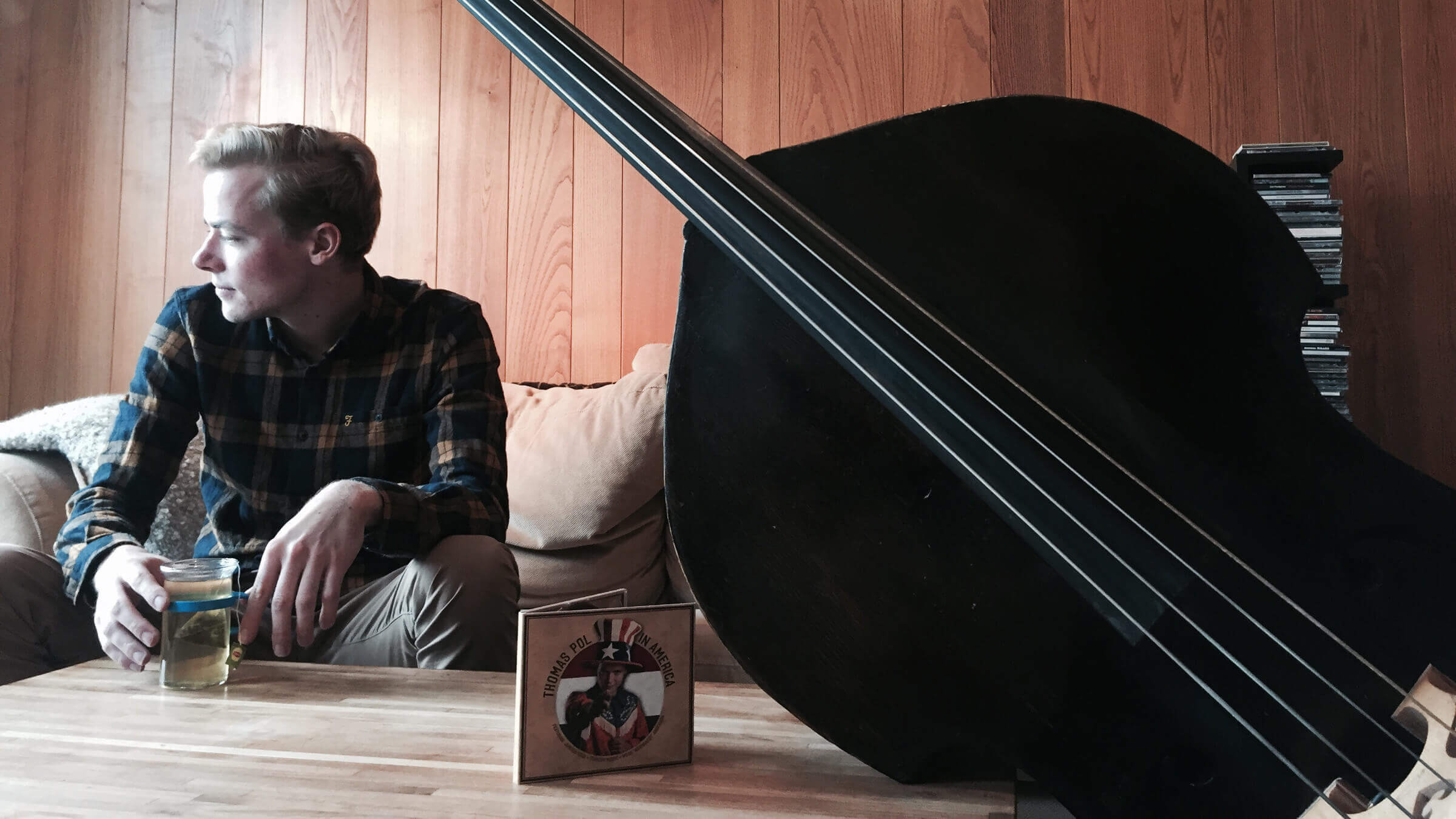 ;
On my first morning in Rotterdam, I wake up in architecture. I open the window of the unremarkable little box room I slept in, and look out… but not on a street, garden or courtyard. The window faces into the loft-like living room of Simone Rots and Maarten Laupman. Beneath me is their kitchen and dining area, but not – as would be customary – on a separate floor. If I pop my head outside the concrete sleeping cube suspended within the cavernous converted garage the couple live in, I can look down into the bright orange kitchen, which sits on a lowered level within the same space.
It's a unique construction and, truth be told, it's kind of hard to describe. You should check it out yourself! You could, because Simone and Maarten are my hosts thanks to Wake up in it, a creative project which enables visitors attending some of Rotterdam's many festivals to stay in thematically appropriate accommodation – to literally wake up in the festival. I'm in town for the International Architecture Biennale Rotterdam (IABR), so I am staying with an architecture historian, in a remarkable piece of architecture [pictured below, third from left].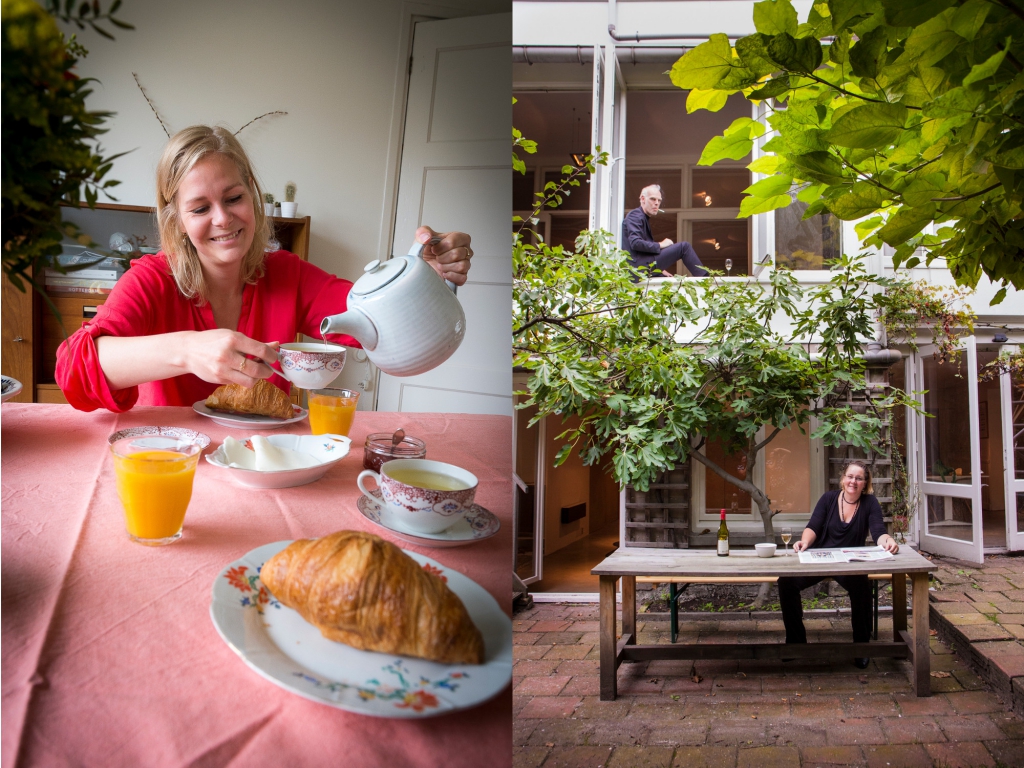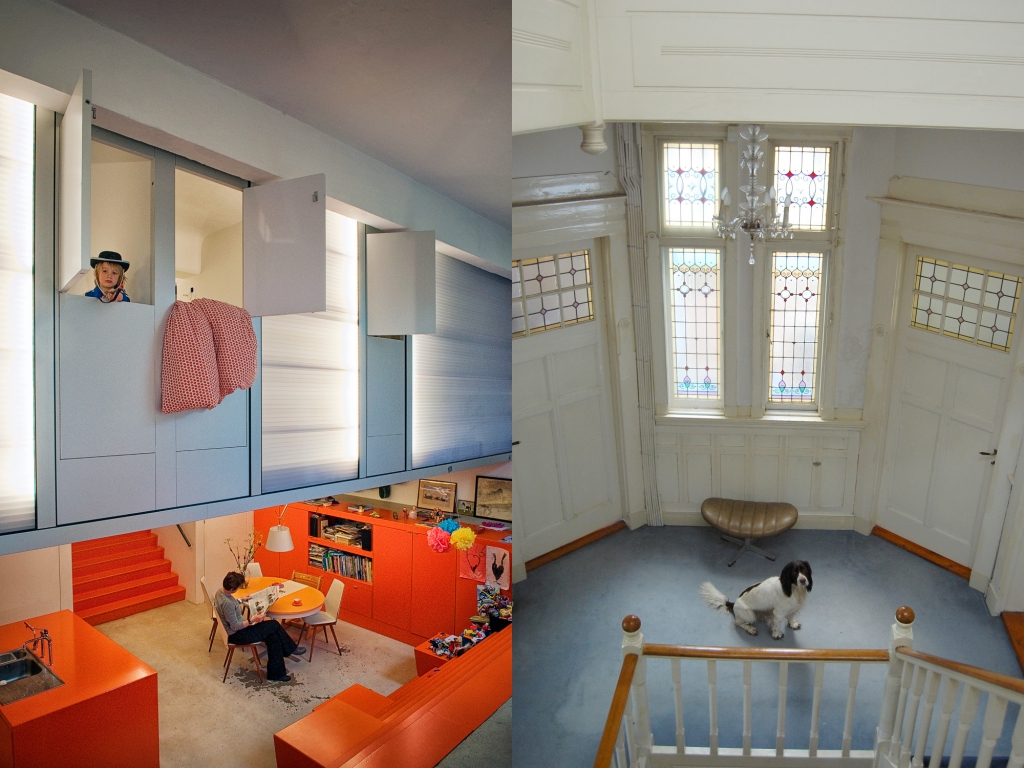 That's for the first night, after which I switch festivals, as well as the corresponding accommodation. On my second morning, after a night at the North Sea Round Town Jazz Festival, I wake up in music. In the warehouse conversion apartment of composer Carlo Balemans and singer Marjolein den Adel, breakfast lasts well into the afternoon, as we discuss the couple's Sound Trip projects and Carlo's unusual methods as a conductor, and listen to samples of Marjolein's singing under his direction.
Within less than 48 hours of arriving in Rotterdam, I have gone to bed and woken up in architecture, discussed urban development over morning coffee, gone for a guided tour of the neighbourhood with my architecture historian hostess, including a nearby railway viaduct she helped revitalise, visited the IABR to learn more about the future of cities, switched festivals, listened to live jazz all over town, gone to bed and woken up in music. Short of actually becoming a participant, there is no other way a visitor could immerse themselves in the theme, spirit and energy of a festival (or, in this case, two festivals) so completely, in such a short space of time.
The Element Of Surprise
Although its full title is Hotel Rotterdam, Wake up in Architecture/Jazz, the organisers of the project emphasise that it's nothing like staying at a hotel. On the contrary, it's an adventure – not just for guests and hosts, but also for Wibbine Kien and Judith van den Berg, who function as "hotel managers", property scouts, booking agents, concierges and customer service staff all rolled into one. The dynamic duo works together with a range of festivals in Rotterdam to select local professionals willing to welcome visitors into their homes, then they try to figure out which guests would be happiest with which host.
Although its full title is 'Hotel Rotterdam, Wake up in Architecture/Jazz', the organisers of the project emphasise that it's nothing like staying at a hotel.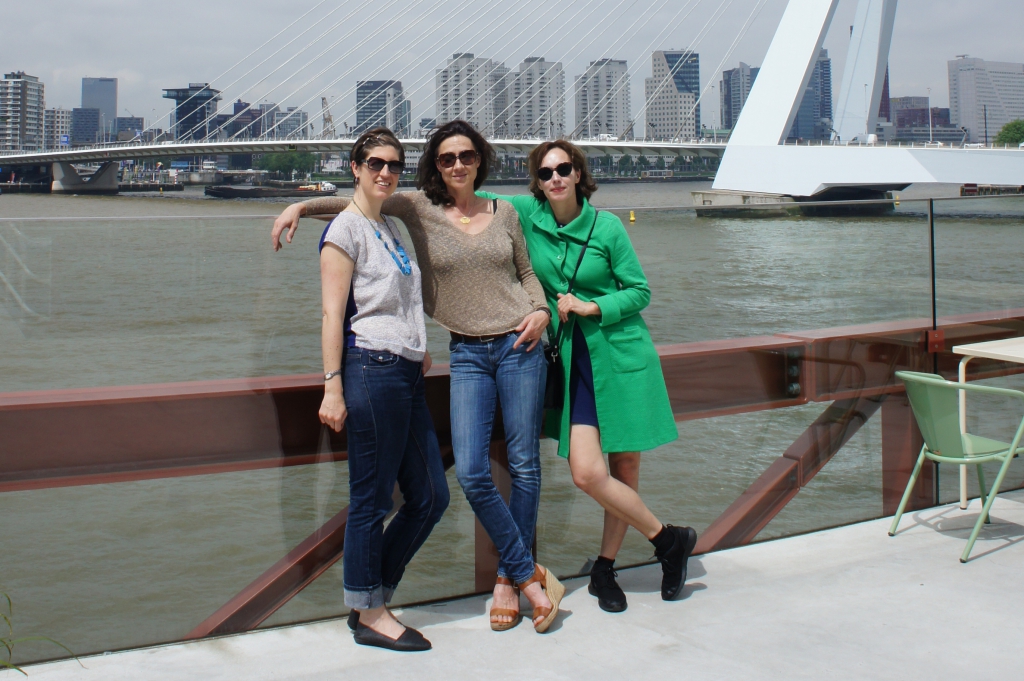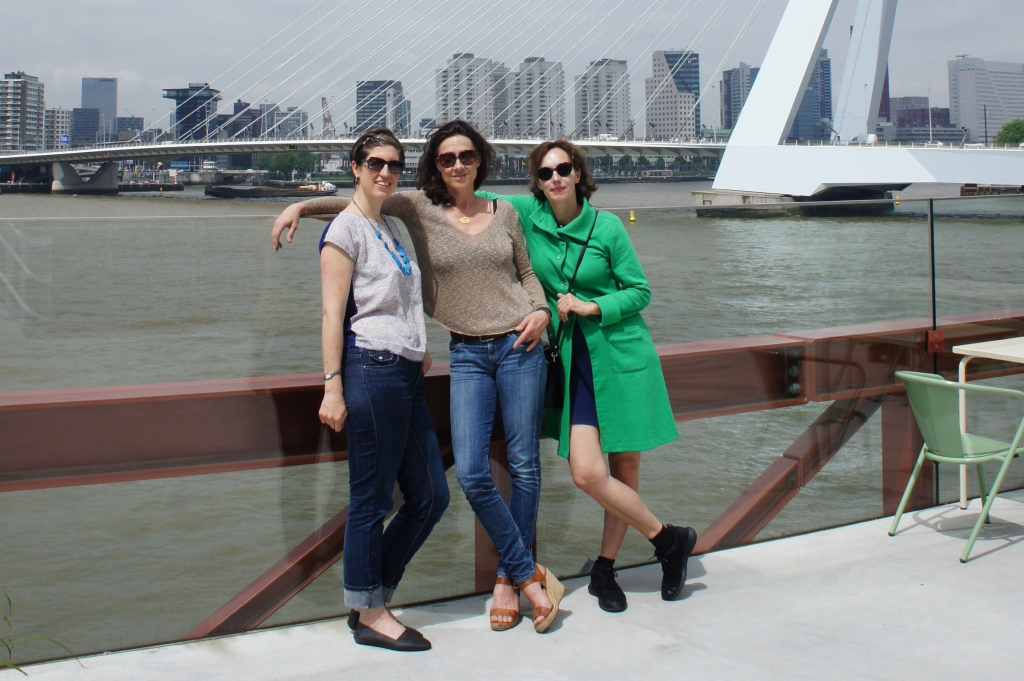 As far as I can tell, they would probably make excellent matchmakers. Before I booked my stay, I had no idea whom I would be staying with or where. I wasn't able to choose a host or location that suited me. Instead, like anyone who wants to Wake up in it, I had to trust Wibbine and Judith to make the right choice. The element of surprise was part of the adventure – and well worth each little moment of suspense after ringing the doorbell without knowing what to expect once that door swings open. Not only were both of my hosts a perfect match for the theme of the festivals, they effortlessly succeeded in making me feel right at home, enhancing and deepening my experience of the events and the city.
Match Made In Homestay Heaven
Wibbine and Judith take pride in the fact that they've never been wrong about a match. Many of their hosts sign up time and again, sometimes participating in several editions like Wake up in Art, Opera or Poetry, if the corresponding festivals also align with their interests. Of course they've had repeat guests, but are keen to emphasise that even regulars have no influence on their matches. Each new visit to Rotterdam is, after all, supposed to be a new adventure.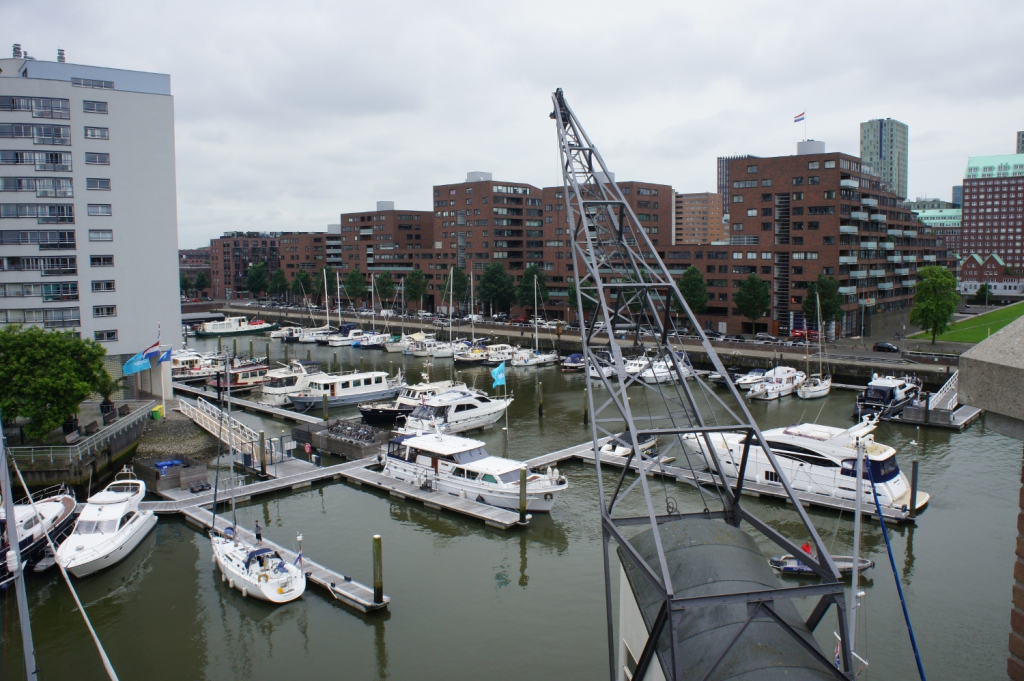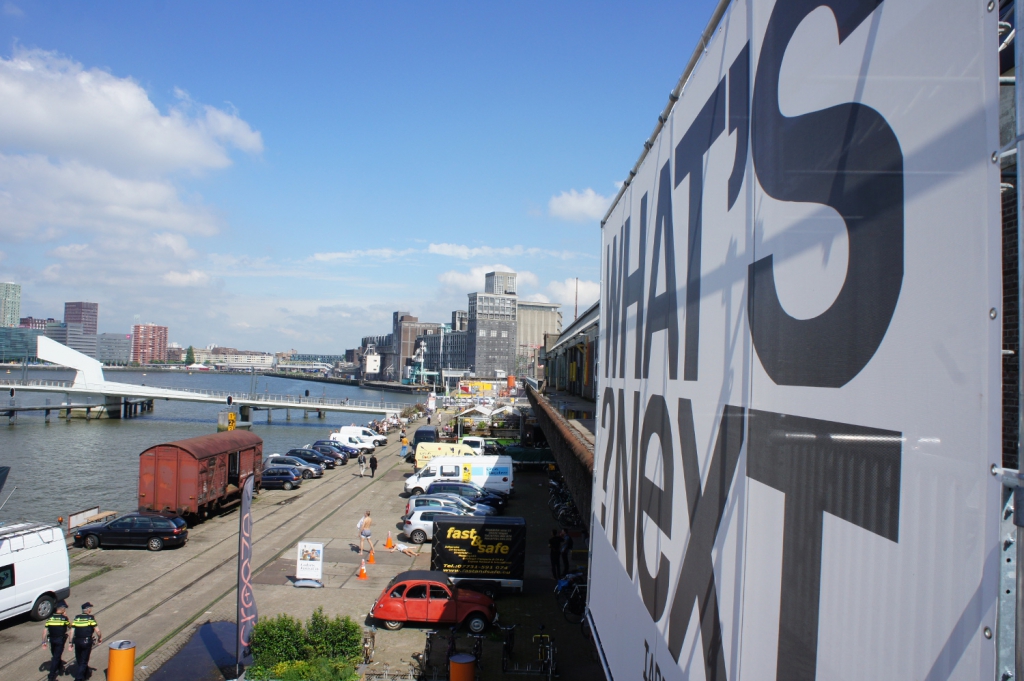 As a port city, inhabited by an eclectic mix of nationalities and ethnicities, Rotterdam always sees a lot of people from all over the world come and go. Thanks to Hotel Rotterdam, Wake up in it, the city regularly gets an extra handful of new locals who – at least for one night – feel right at home in architecture or art, opera or jazz, poetry or… whatever else the city has to offer. 
Find out more:
wakeupinit.com
iabr.nl
northsearoundtown.nl
Article by Fiona Brutscher
Rotterdam's reputation as a capital of culture continues to grow. Which cultural hotspots most appeal to you?