';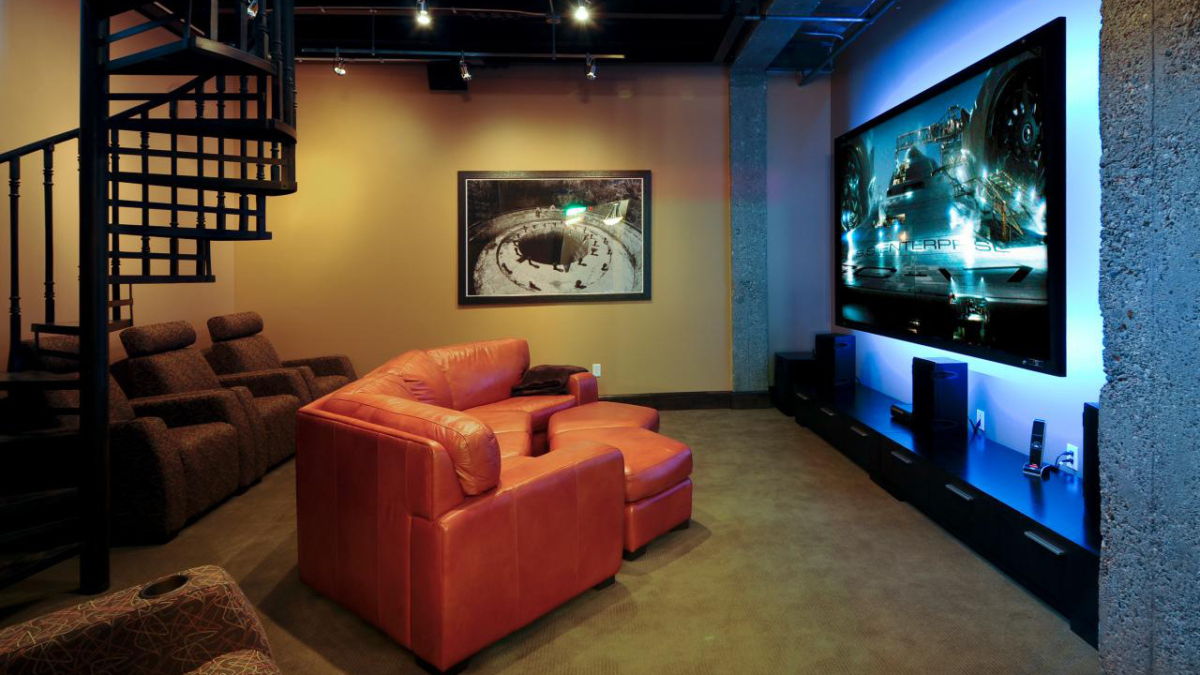 ;
The pursuit of the 'perfect cinema' is potentially an extremely expensive hobby. We reveal simple tips to ensure your big screen doesn't cost big bucks.
The world's most lavish home cinemas can cost as much as a million dollars or more. Yes, that was a one followed by six zeros. However, the cost of creating something truly personal and distinctive doesn't need to be so prohibitive. Even if you're working on an infinitely smaller budget, there are still ample options that will deliver impressive results.
Follow Your Heart
Your home cinema should be a labour of love. If it isn't, you should ask yourself whether you're really doing this for the right reasons? Also, consider how much time you actually spend watching TV or movies. If you're a box-set obsessive avidly watching the latest series in one sitting or an aficionado of New Argentine Cinema, then you're probably heading in the right direction. But if you just catch the daily news and the odd film at the weekend, consider if your money would be better spent elsewhere – like going to the actual cinema for your occasional movie fix.
Location, Location, Location
Creating a home cinema gives you the perfect opportunity to reclaim an unused and unloved corner of your home. It could be an attic space, a corner of a cellar or basement… it could even be your garden shed! There really are almost no limits to the spaces that can be adapted or repurposed to create an attractive home cinema. Another option to consider is whether you want your cinema to function as another room as well. With retractable screens, ceiling-mounted projectors and more, it's relatively straightforward to create a 'stealth cinema' that doubles as a dining room or office by day, and is quickly converted to a cinema by night.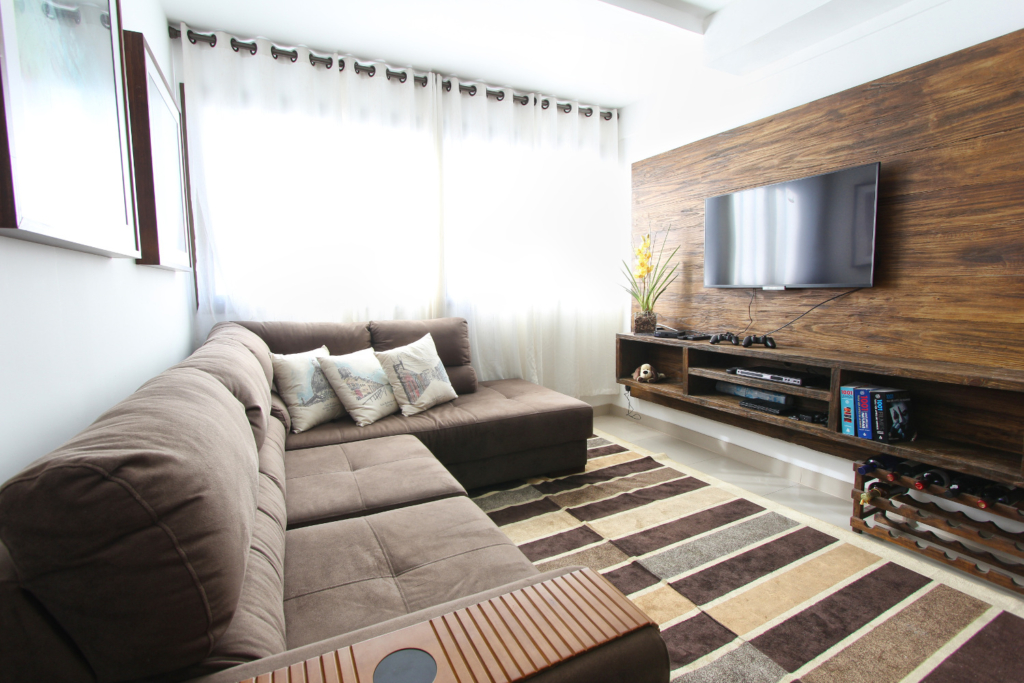 Element Of Surprise
While your home cinema might be an interior project, consider if there's any option at all to somehow combine the concept with an outdoor element. Could your projector be turned through a window to also project onto a patio or roof terrace wall or an outdoor screen? Now is the time to let your imagination run and see what opportunities present themselves in the spaces in and around your home.
Size Matters
Don't just be tempted to buy the biggest screen you can find (whether front-projected screens or flat TV screens), you need to consider how far from the screen you will sit or whether you need built-in storage space for DVDs, Blu-rays and more. Take some time and mark out different potential screen sizes with blue tape on the wall. Position your seating at various distances from the screen, and then decide the optimal screen size to suit you.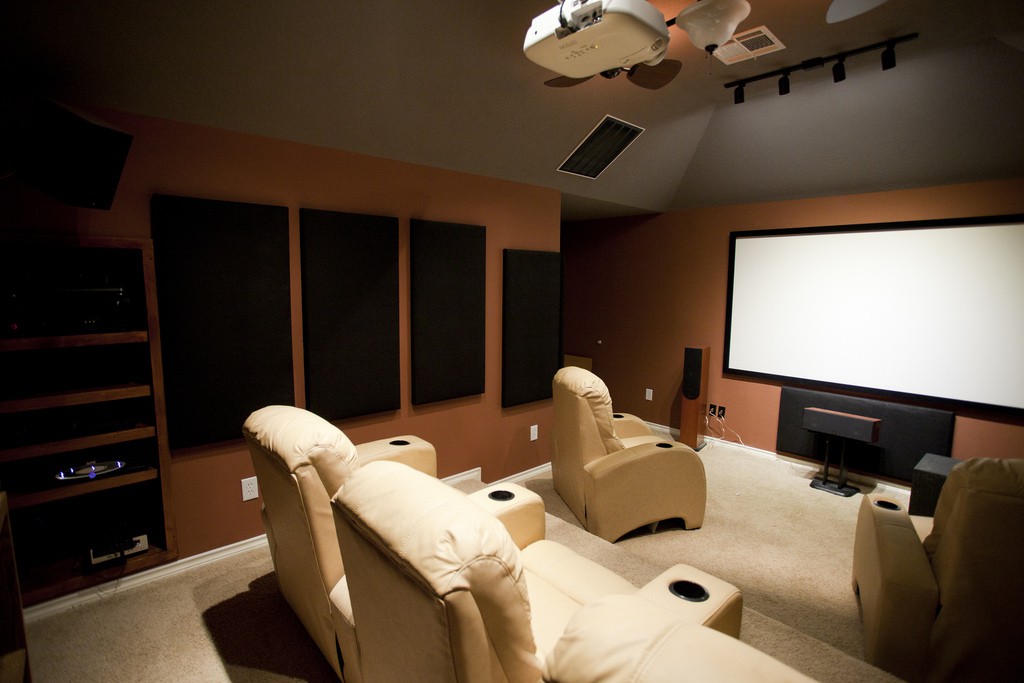 Sound And Vision
It may be obvious, but your home cinema requires the perfect marriage of sound and vision. Too often the temptation is to blow your budget on the screen and to neglect the audio requirements. The audio component, however, is just as – if not more – critical than the visuals. If you're a tech-nerd you'll know what to do, but if not then this is the time to call in an outside expert and take advice – lots of it. The advice you receive will be fundamental to the ultimate success of your project and could potentially save you from making expensive mistakes.
Cutting-Edge Technology
The expert advice you receive should answer many of your technical questions and provide some perspective on what you need. However, don't become overly obsessed by following the latest technical trend. Sure, inform yourself about 3D, 4K, Ultra HD and all the other innovations, but remember you're creating the perfect cinematic environment for you and not a commercial cinema.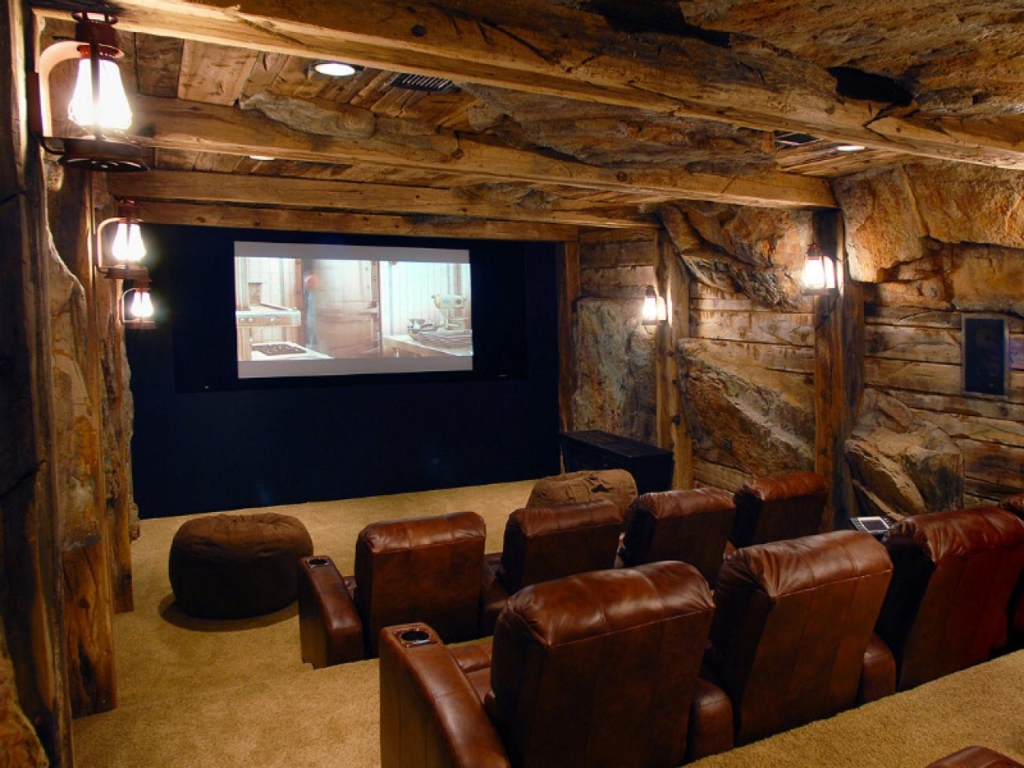 High Concept
Aside from the technical side of things, your cinema needs a concept – a design concept. What's your fantasy environment to enjoy movies? Do you want to create a scaled-down Art Deco cinema complete with velvet curtains, popcorn machine and Wurlitzer, or would you rather recreate Elvis Presley's 'jungle room' Graceland den? There's no right or wrong, this is your home cinema and it should be a reflection of you and your passions.
Are You Sitting Comfortably?
While the technical costs will inevitably constitute your main expenses, don't underestimate the cost of good cinema seating. Perfect sound and vision combined with chairs that leave you and your guests fidgeting uncomfortably will be a false economy. You could splash out on professional-quality cinema seats; online sellers often offer them at vastly reduced prices, and if you're feeling nostalgic, you could scour ebay for vintage or reclaimed movie seats from closed-down theatres. Even if their condition is a little tired, a bargain purchase from ebay combined with reupholstering will still work out significantly cheaper and provide a real talking point.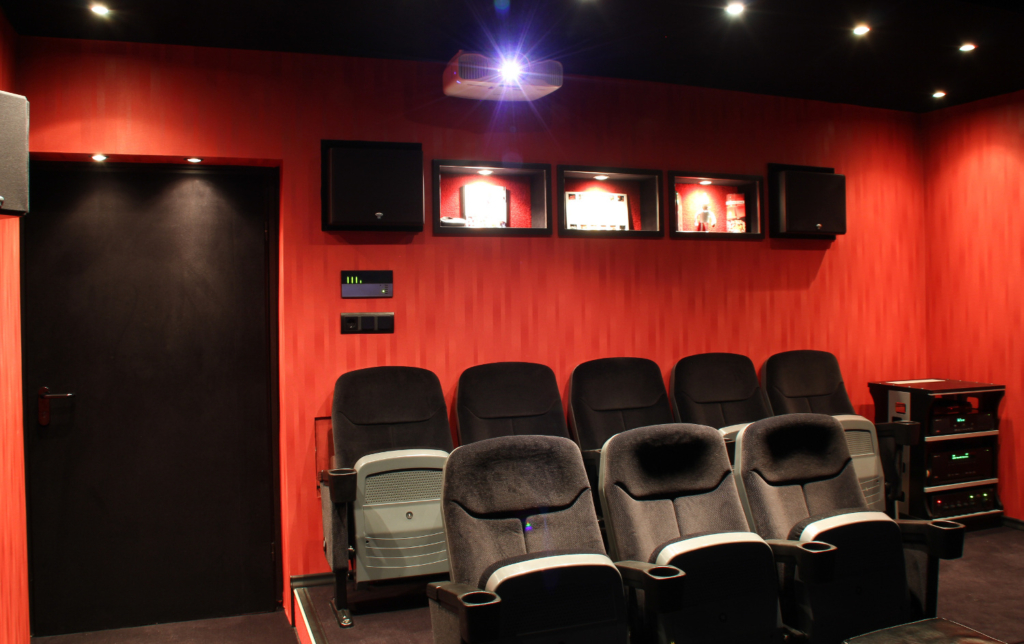 Find Help
If you're good with your hands and confident at DIY projects, then creating your own home cinema will be a dream task. If you're less handy, then look to friends and family for help and create a project team. After all, all of them will benefit from regular movie nights once everything is up and running. If you feel guilty about bringing in outside help, just try to think of yourself as the director. You could even invest in a director's chair and loudhailer…
Article by James Lee-Tullis
You love movies, but are you ready to create your dream home cinema?