';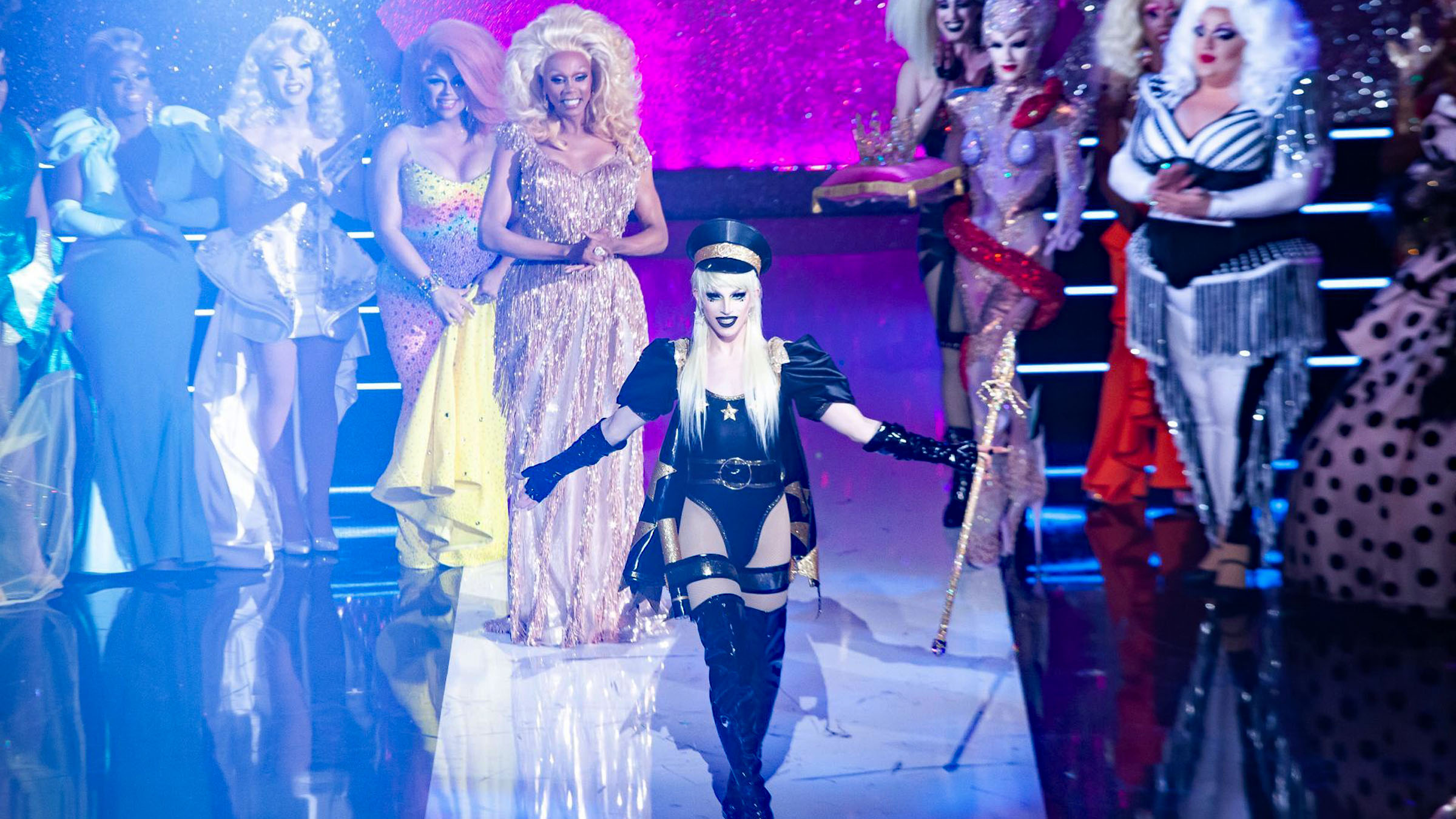 ;
For many LGBTQ people over the years, finding someone like them in mainstream media was a struggle. In the last two decades, however, a window has opened – in the corner of the room, in the form of a television.
Across the world, shows began to appear that told stories of communities without a voice. For people who felt alone, these shows offered stories and characters they could relate to, even if they had to watch secretly. Shows with LGBTQ settings, situations, heroes and villains. People who lived vibrant, fascinating lives that included loving or living the way they chose. These shows would break barriers and cause outrage in conservative circles, but they would also inspire a new generation to live more boldly, because they had seen what was possible for them.
Let us take you through the short but impactful history of LGBTQ television, from '90s trailblazers to the award-winning dramas of today – and the shows of tomorrow that appear poised to push things further.
Breaking New Ground
The 1990s was when LGBTQ representation in television really began to take off. TV shows around the world had featured gay characters before then, but usually in supporting roles or guest spots, and often in portrayals that were not the most enlightened. In the '90s, however, gay characters began to feature more prominently in TV shows across the Western world, particularly in the US.
Literary adaptation Tales of the City fought hard against backlash for its storylines, which celebrated the lives of LGBTQ characters. Hit show Friends featured a same-sex wedding in 1996. The true paradigm shift, however, came the following year when Ellen DeGeneres allowed art to imitate life as she both came out as gay in real life and had her character come out as gay in the popular sitcom Ellen. It rocked mainstream America, prompting both scorn and celebration, and becoming a landmark moment in popular culture.
As we raced toward the new millennium, shows began to make headlines for their unapologetic portrayals of gay life. Will & Grace, a sitcom about a gay man and his straight female best friend, became a ratings winner, while both the British and US versions of drama Queer as Folk portrayed the gay scene in a way that had never been seen before. Gay and bisexual women equally celebrated The L Word, the 2004 drama that followed the lives and loves of gay, bisexual and transgender women. Stars like Al Pacino and Meryl Streep came to the small screen for Angels in America, the award-winning story set in the middle of the 1980s AIDS epidemic, to illuminate the experiences of those "dying secret deaths". By the late 2000s, shows like Glee would speak to LGBTQ youth, while many popular series would feature representation of some kind.
Looking back, a modern viewer may recoil at the way the community is represented in some of these shows. Will & Grace was often criticised for its reliance on gay stereotypes, some jokes on Friends have not aged well, and many wince at the number of gay characters being played by straight actors. Times change, and with them our standards of what is acceptable. However, at a time when the community felt invisible, even less defined portrayals had an impact both on LGBTQ viewers and society as a whole, as they slowly chipped away at preconceptions.
Icons Of Today
From those foundations have sprung entire empires. RuPaul, a famous drag queen and a TV staple for decades, struck TV gold with reality show RuPaul's Drag Race, now in its 12th season having been the launch pad for many international stars. Through spin-off shows, conventions and worldwide tours, it's said that the show has brought drag culture into the mainstream. Many current contestants on the reality competition were children when the series first started, meaning they grew up watching a show that helped them realise who they were destined to be.
While not every show can become a dynasty, shows about or prominently featuring LGBTQ characters have become much more present on our screens. In the reality world, notoriously 2000s makeover show Queer Eye for the Straight Guy got a transformation of its own into the more holistic, wellness-focused Queer Eye. The Netflix show has made stars of the cast members involved, not least Jonathan Van Ness, the grooming expert on the show who has become a fashion icon and representative of the non-binary community.
One under-represented area has been BAME LGBTQ communities. Two shows that have endeavoured to redress that balance have been HBO's Pose, a drama about the New York Ballroom scene in the 1980s and '90s, starring a predominately African American and Latin American cast. It also features transgender performers such as Mj Rodriguez and Indya Moore portraying transgender characters, something that's still a rarity in both television and film. Sitcom remake One Day at a Time, following the trials of a Cuban-American family, also features a prominent character who comes out to her family as gay. The show proved a hit with audiences of all backgrounds, but particularly the LGBTQ community, and the show's fans as a whole made their voices heard when the series was cancelled – to the extent that it was revived by another network.
Shows have also been able to provide different perspectives on stories both factual and fictional. Netflix's teen drama I Am Not OK with This features a hero who develops superpowers, but part of her character is that she is gay, creating parallels between the difference many feel with regards to their sexuality, as well as the literal difference of her abilities. In the real world, British period drama Gentleman Jack shows a different side of pre-Victorian England, following the same-sex affairs of a female landowner, played by Suranne Jones. Co-produced with HBO, the series is based on real-life businesswoman Anne Lister and features Jones playing with gender norms in a way that would not have been considered for TV 20 years ago.
Creating A New Future
The end goal of equal representation is for these lives and characters to become regular parts of our cultural world, just as LGBTQ communities are woven into the fabric of our society. As such, many content producers are working on shows that will further that representation, telling new stories that take this groundwork further.
The success of Love, Simon on the big screen has led to a TV sequel titled Love, Victor. As the name suggests, it tells the story of a new student at the same high school as the movie, with Nick Robinson returning as Simon. It's a continuation of this new avenue of the fictional high school experience, but there are other shows looking to the past to bring LGBTQ stories to life. Russell T Davies, creator of the original Queer as Folk and subsequently mastermind of the rebooted Doctor Who, has created forthcoming show Boys, which focuses on the early victims of the '80s AIDS crisis. In the world of horror, an all-star adaptation of Stephen King's The Stand is in development. The original novel, focusing on an apocalyptic vision of the future, featured a bisexual character called Dayna Jurgens, whom fans are hoping will be brought back in a modern context (the original book was written in the '70s) when it airs in 2020.
Whether past, present or future, LGBTQ representation on TV matters because culture matters. For better or worse, it's where many of us take our cues on how to navigate life, and create our expectations for the future. We form our vocabulary around it, just as Seinfeld introduced the concept of 're-gifting' or Friends gave birth to the charming phrase 'going commando'. Our political and sporting landmarks are usually viewed through the television (or device) screen, with those on that screen summing up the feeling of a planet with phrases such as, "It's one small step for man, one giant leap for mankind."
Just as Dr. Mae Jemison, the first black woman to travel into space, was inspired as a child by Star Trek's Lt. Uhura, so too a whole generation of LGBTQ youth can find a hero that they can relate to, and that shows them what is possible. For so many young LGBTQ people who still feel isolated around the world, the window in the corner of the room has opened a little bit wider, revealing a more vibrant world that awaits them. #PrideMonth
[Photo at top courtesy VH1]