';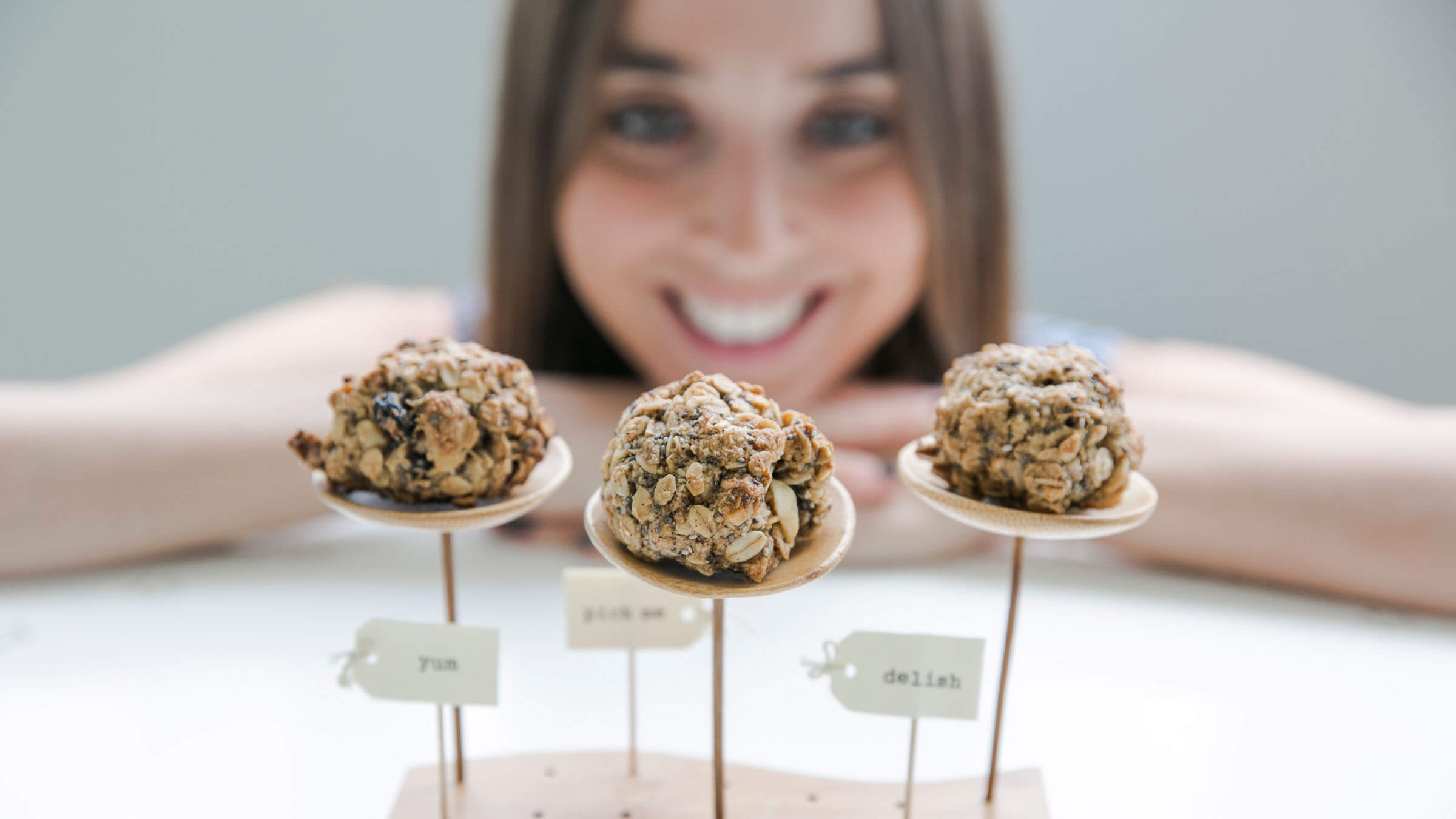 ;
Elevenses before lunch, an after-school merienda, brain food for studying, nibbles during our favourite show or… the midnight munchies: Most of us enjoy a savoury or sweet snack at some point in our day. And while it's easy to reach for a packaged granola bar or a bag of chips, we bet you'll enjoy these homemade alternatives a whole lot more. Guilt-free snacking? Bring it on!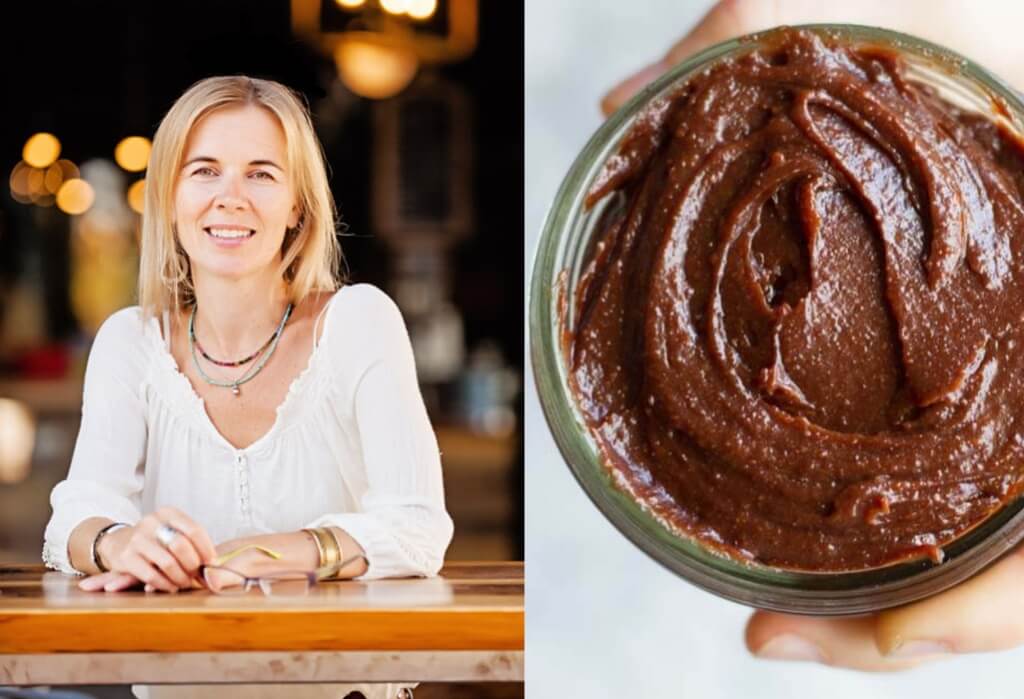 Homemade Healthy Nutella
Katja Heino of Savory Lotus
"Nutella is my childhood crush, but I hadn't had any in years. I finally decided to make a healthier version so my kids could share in my nostalgia. I can't believe how easy it was to make, and how freaking delicious it is! Only 6 ingredients, and no artificial garbage or hydrogenated oils. Just lightly roasted hazelnuts combined with sweet chocolate. It actually tasted like I remember, taking me back to long summer days in Finland before I had any responsibilities or worries. The most time-consuming part of this recipe is removing the skins of the hazelnuts. I do this by first roasting the nuts and then rubbing skins off with a clean kitchen towel."
Katja is the author and chef behind savorylotus.com, where she shares her deep love of whole foods, helping you live your best life through healthy eating. You can also find her on Facebook, Pinterest and Instagram.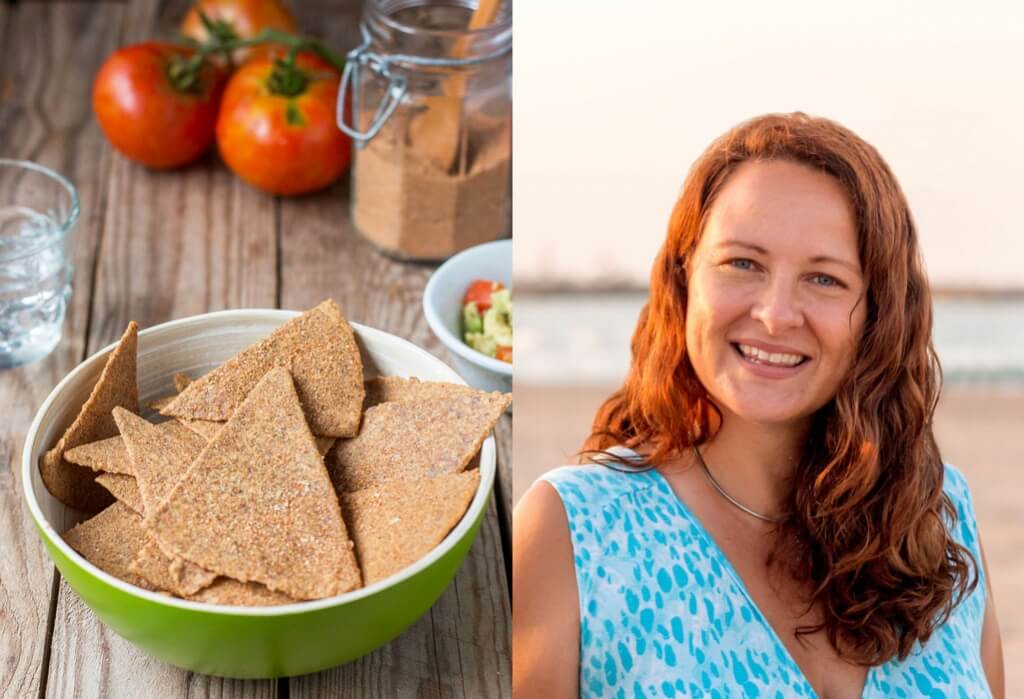 Paleo Doritos
Tracy Ariza of Oh, The Things We'll Make!
"Even if you've been eating healthy for a while, you'll probably feel like eating something fun and crispy like those Doritos you used to eat a long time ago (or maybe not that long ago). I'd been making my own paleo tortilla chips from flaxseeds, and I'm adding a spice blend to make them into Doritos-like chips. You may be surprised to find that it's incredibly simple and quick, and you can just as easily use the same recipe to make taco shells."
Tracy Ariza is the founder of the blog Oh, The Things We'll Make! and its Spanish counterpart, CosasCaseras.com – both of which feature her healthier (and allergy-friendly) versions of classic dishes and pantry basics, as well as natural household products.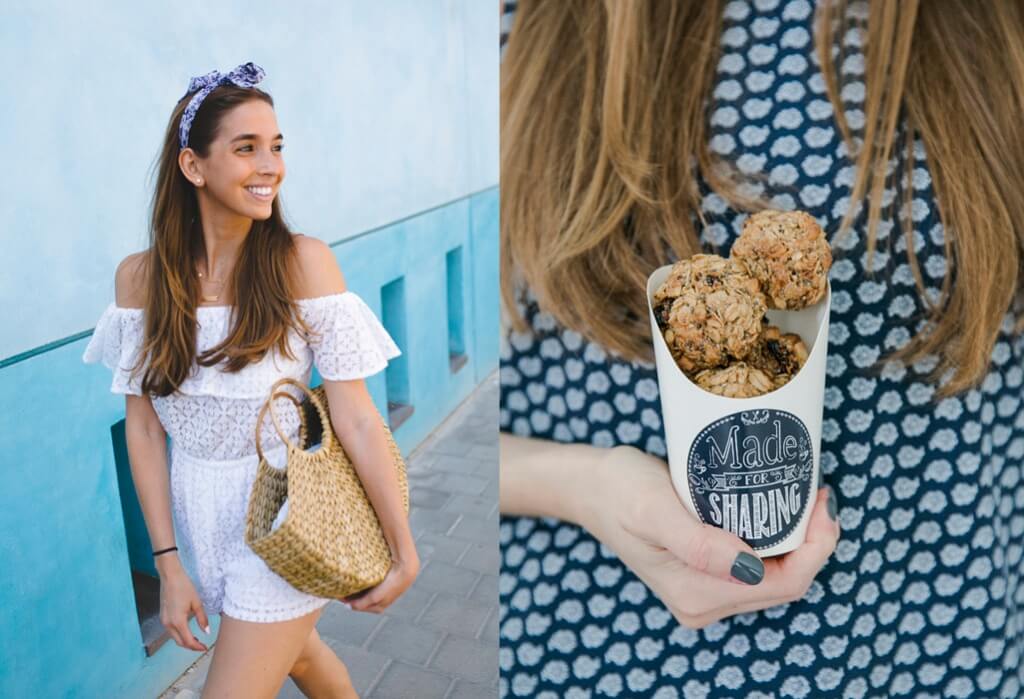 Granola Chunks
Nathalie Gleitman of Nathalie's Cuisine
"These granola chunks are so, so good! I love that they have the perfect balance of sweet and super-crunchy. Packing snacks is something I really recommend. When I'm travelling or having a busy day, there's nothing worse than being hungry and running around trying to find a healthy snack. These granola chunks are so easy to take with you and give you the perfect energy boost. They don't crumble and will make your day! You can store them for a whole week, so it's best to just prepare a big batch over the weekend, and keep them at your office desk when you get tired and hungry in the afternoon."
On her blog, Nathalie tries to bring healthy food to everybody – even those who insist they can't cook or don't have time for it – by making it tasty and easy to implement, even on a busy schedule.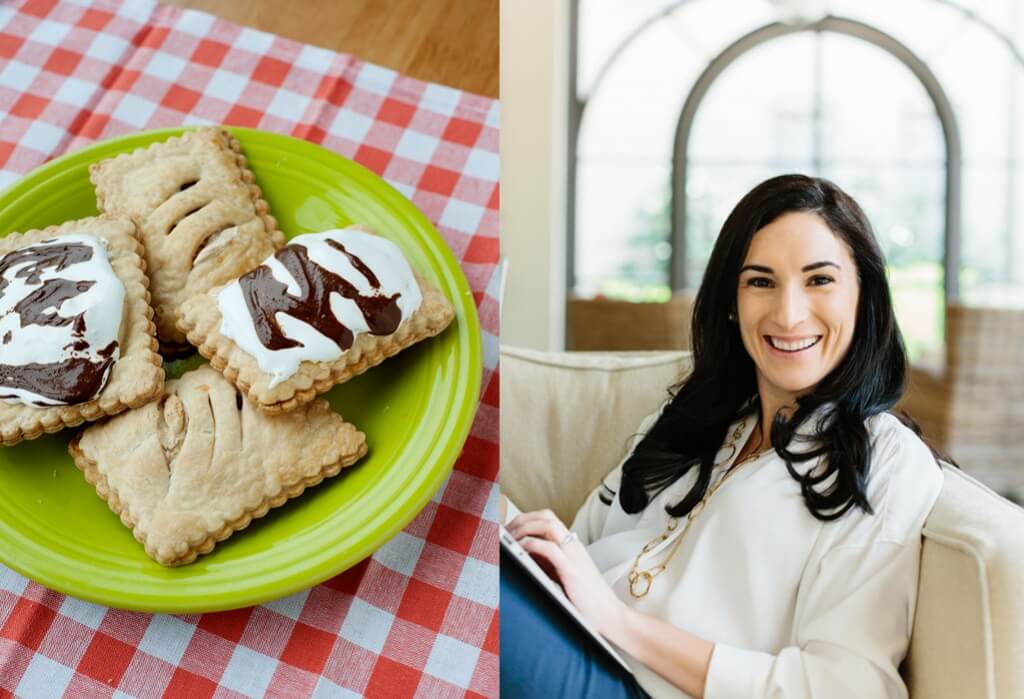 Homemade Pop-Tarts
Laura Fuentes of MOMables
"Think making your own pop-tarts would be difficult? It's not! These are delicious, easy to make, and made with only a few ingredients. Most importantly, the ingredients are fresh and real. I prefer them without any frosting, while my daughter loves to frost and add sprinkles. We used our homemade pie dough recipe, and a delicious filling with strawberries and sugar. A perfect breakfast treat or after-school snack!"
With her easy recipes and quick tips on MOMables, Laura is committed to helping parents make real food happen in their households. She believes families deserve to eat a variety of real foods without holding parents hostage to the kitchen.
Peanut Butter Pretzel Energy Bites
Lindsay Ostrom of A Pinch Of Yum
"Energy bites loaded with salty-sweet flavours and textures? Pretzels? Toasted coconut? Peanut butter and oats and chia seeds? This is right where we wanna be. It's an easy, no-bake recipe using 'real food', plus they stay soft and yummy for weeks in the fridge!"
A Pinch Of Yum is where Lindsay writes, cooks and takes pictures of delicious food. The blog is known for its flavourful and healthy recipes, beautiful photography, blogging resources and strong personal connection.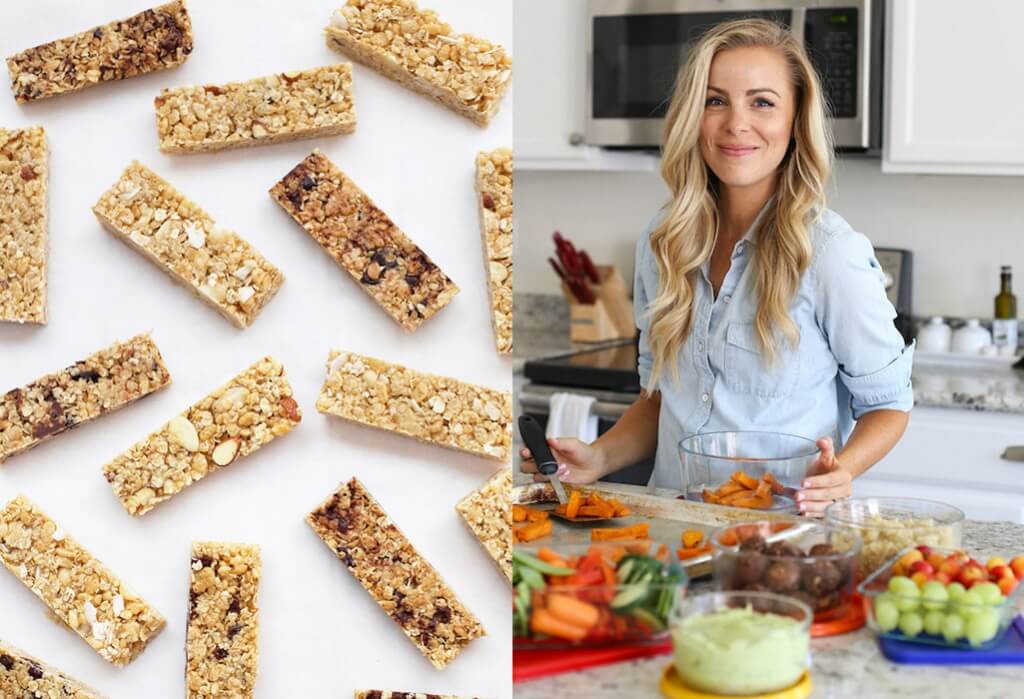 The Perfect Soft Granola Bars
Emily Dixon of One Lovely Life
"These chewy, soft granola bars are loaded with goodies, but none of the 'extras' that packaged granola bars can be laced with. We use natural sweetness and whole grains to make these a substantial, delicious snack we all feel good about. I love how easy they are to pack or bring with us on the go, and it's so simple to customise with your favourite flavours. We love chocolate cherry, oatmeal raisin, and coconut macadamia!"
Emily is the Phoenix-based mom behind the healthy recipe and lifestyle blog onelovelylife.com. She's an expert on creating vibrant, nutritious recipes to please the whole family.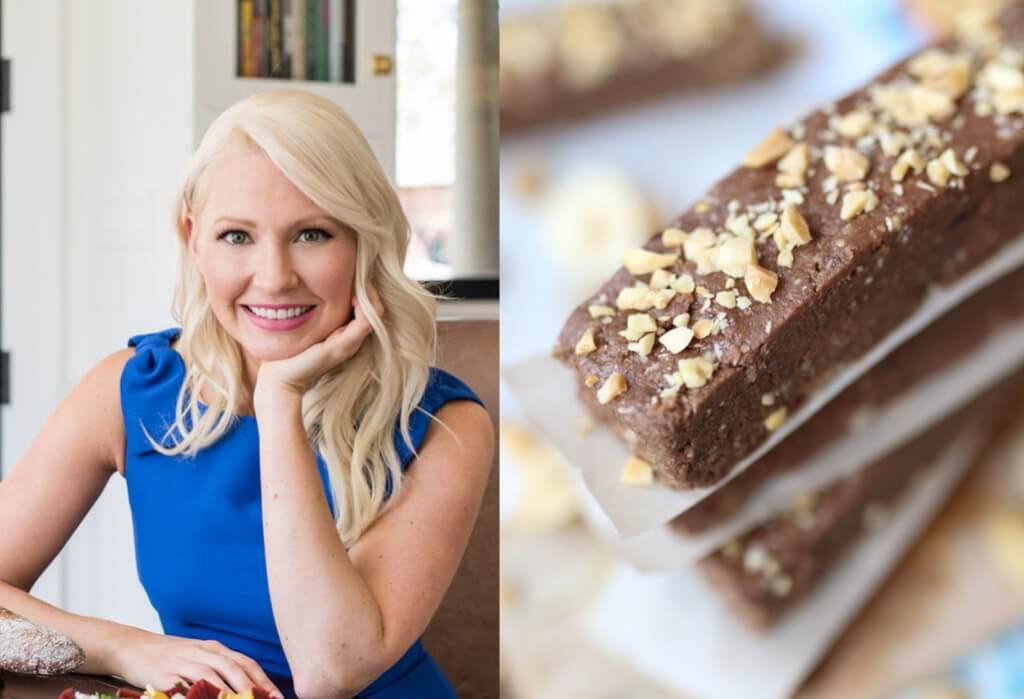 Gluten-Free Protein Bars, Three Ways
Abbey Sharp of Abbey's Kitchen
"This is a delicious and nutritious post-workout snack, without the strange additives of so many options on the shelves! I think the key to making snacks is that they have to be easy. I usually make a huge batch at the start of the week, pop them in the freezer, and have post-workout snacks for the month! The base of these No-Bake Gluten-Free Vegan Protein Bars is nut butter, maple syrup, protein powder, oat flour, dates and flaxseed. So lots of healthy fats, protein and fibre going on already! Then we have fun!"
Abbey is a culinary Registered Dietitian (RD), a TV and radio personality, food brand spokesperson, food writer and blogger, and the founder of Abbey's Kitchen Inc.