';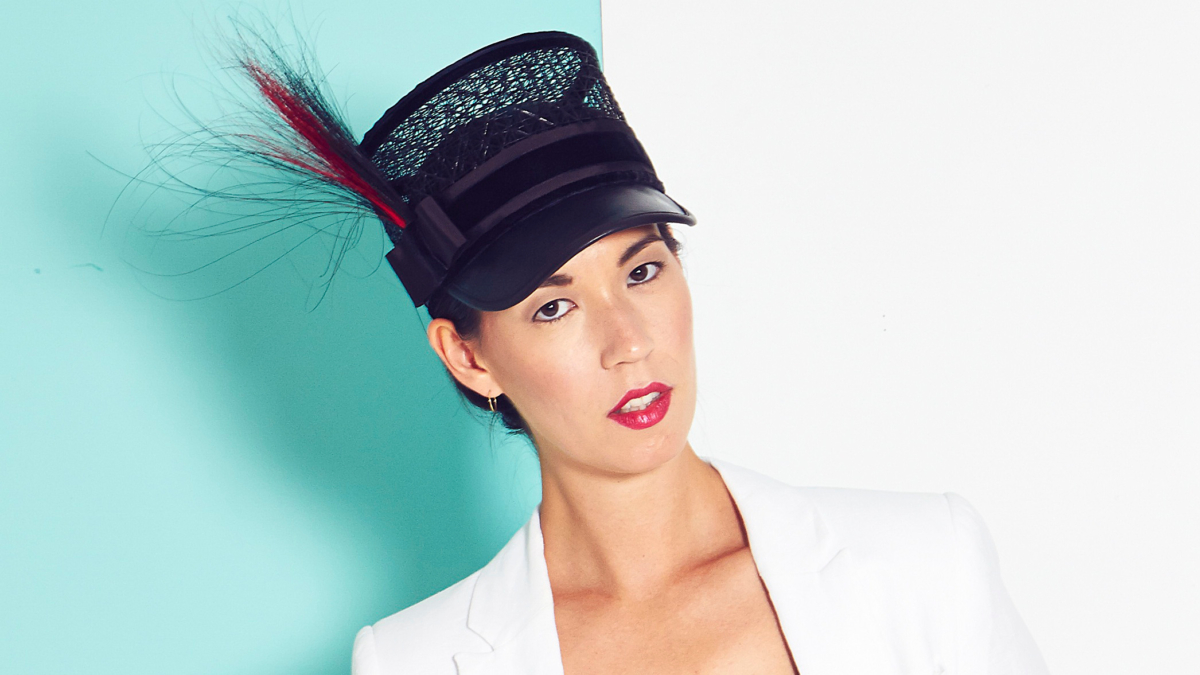 ;
Lisa Tan first quite literally started horsing around with millinery while studying fashion design in Australia. She loved going to the races and made a habit of entering Fashions on the Field competitions with self-designed outfits, complete with homemade hats. Several competition wins, a millinery course and 8 collections later, Tan's creations can be spotted at race meets across the globe. The designer shares her styling tips and tells us how to be "best dressed" on Ladies' Day.
How does an inspiration become a design and then a new piece?
Lisa Tan: Each collection is different, but they all gain full momentum about 2 weeks before their deadlines, which isn't really ideal, but apparently I thrive on pressure!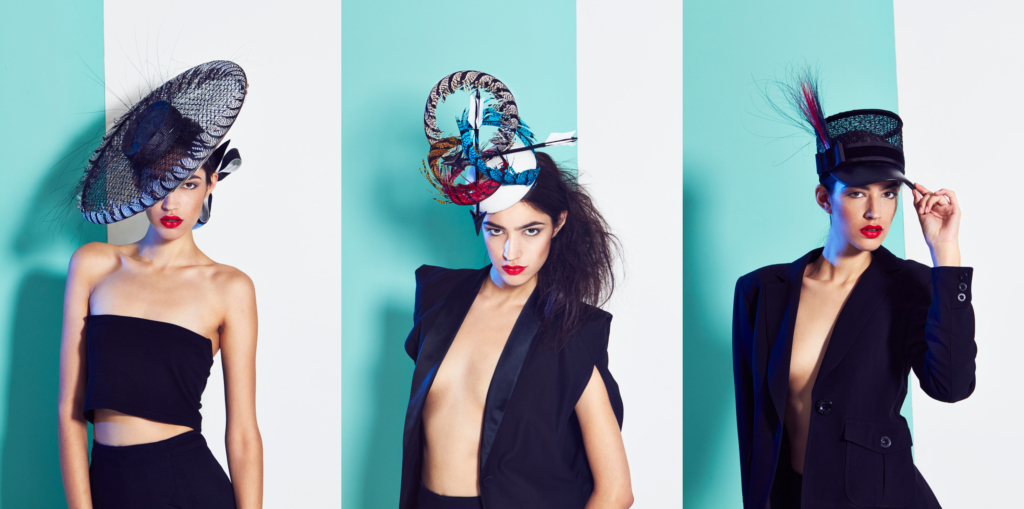 What's your favourite piece from the SS15 collection?
It's probably the "Gisele" hat [pictured above, far left]. It's the most spectacular piece in the collection and I've yet to meet a woman who doesn't look great in it. It's fairly labour-intensive – the burnt peacock shoots on the crown are pieced together and inserted by hand, and the pheasant feathers are also hand-stitched around the brim. But most will say their favourite part about it is the silk ties, which form a statement bow once tied around the head. It's the ultimate feminine finish.
What's your favourite occasion to wear a hat?
At the races, of course! My favourite meetings are the Melbourne Cup Carnival, the Prix de Diane at Chantilly, and Royal Ascot.
Should a great hat be the centrepiece of an outfit or the finishing touch?
I think it should sit somewhere in between – you don't want your hat to overshadow your outfit, but you don't want it to merely be an accessory, either. Always make sure your clothes and hat don't compete for attention, they should look like they belong together. When I plan my own outfits, the hat always comes first, but that's because I have so many at my disposal.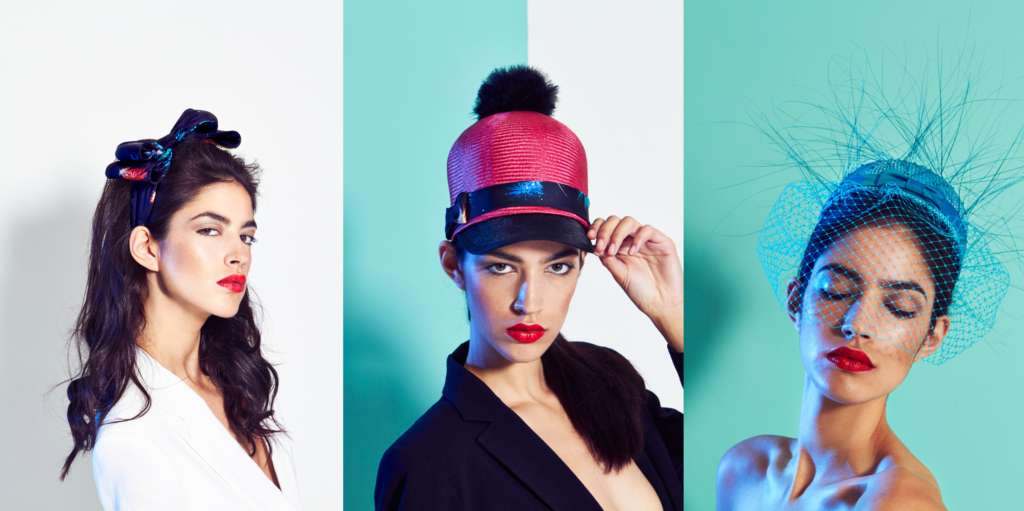 How does the Australian fashion sense differ from British race day style?
Australians love to take risks with racing fashion. They really think outside the box and like to push the boundaries of tradition. They're fashion-forward and are accomplished at appropriating catwalk trends for the racetrack. The British thrive on tradition and sartorial elegance. They play it very cool with their outfits, but unleash their wild sides with their millinery. I like that they're not afraid of a big, colourful brim, but it would be nice to see them inject some of that flair into their clothing also.
Any tips for ladies hoping to earn "best dressed" at the races?
I judge Fashions on the Field at the Melbourne Cup each year. The one thing all the winners have in common is a sense of effortlessness with their outfits – they could have been planning them for months, but it never looks like they've spent every waking hour thinking about them. I don't mind a bit of matchy-matchy in an outfit, but it mustn't look contrived.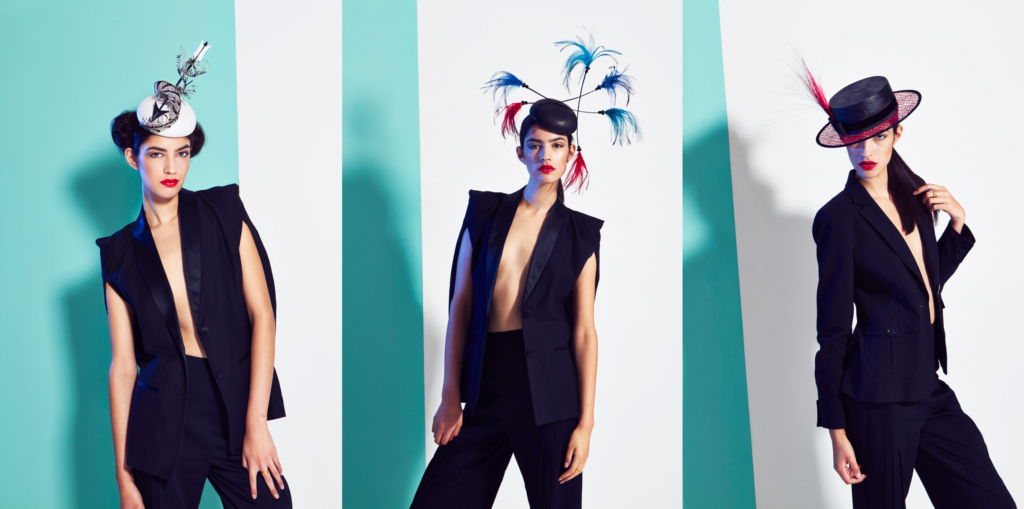 Sometimes the competition is so strong we have to use the tiniest faults to whittle down the entrants. I've put out entrants before for having hosiery on with open-toe shoes, and messy plasters on the back of heels. The judges can see almost everything, so keep that in mind when preparing.
Article by Fiona Brutscher
Are you a doyen of headwear?