';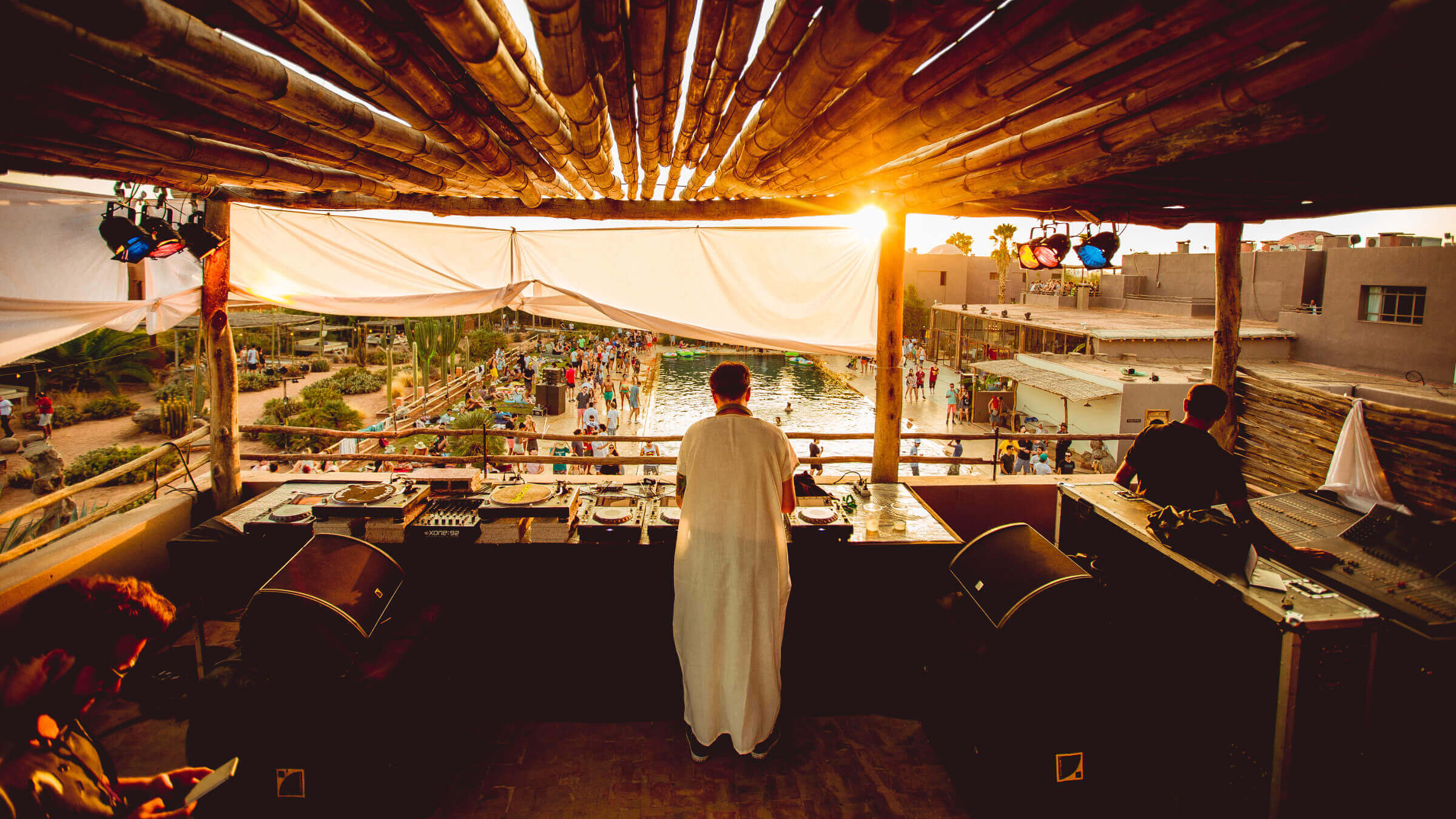 ;
Just because the summer vacation season is over doesn't mean the fun has to be, too…
Scottish Highland Games
Braemar, Scotland
3 September
The Scots seem to love coming together to dance, play bagpipes and throw giant logs, but never to more fanfare than at the Braemar Gathering, which even the queen herself has been known to attend. Not simply a contest of strength (though you will see plenty of tree-trunk-tossing and stone-heaving), the Highland Games are just as much about music and dance, featuring traditional numbers like the Sword Dance of Gille Calum as well as bagpipe competitions, harp circles and Celtic singing.
shga.co.uk
Aloha Festivals
Hawaii, USA
3, 10, 17, 24 September
Gorgeous beaches, awe-inspiring mountains, legendary hospitality and some of the world's best surf – there's no shortage of reasons to visit Hawaii, but every September the island state adds one more to the list. Their annual Aloha Festival is one big hula-dancing, crafts-making, lei-wearing, music-playing luau full of food, fun and live entertainment, drawing thousands of visitors and islanders out for the mostly free festivities.
alohafestivals.com
[Photo: Aloha Festivals]
Onam
Kerala, India
3-15 September
For 2 weeks each year, the benevolent mythical King Maveli returns from the great beyond to bestow blessings upon the people of Kerala. Families decorate their homes for his arrival (most notably with intricate 'carpets' made entirely of real flowers), men don masks and dance the kummattikali, children are showered with sweets and gifts, and the rice harvest is celebrated with songs, sporting events and the grand Onasadya feast. Part folk fest, part 'New Year' holiday, part harvest festival, Onam is Kerala's answer to Christmas – and one of India's top must-attend events.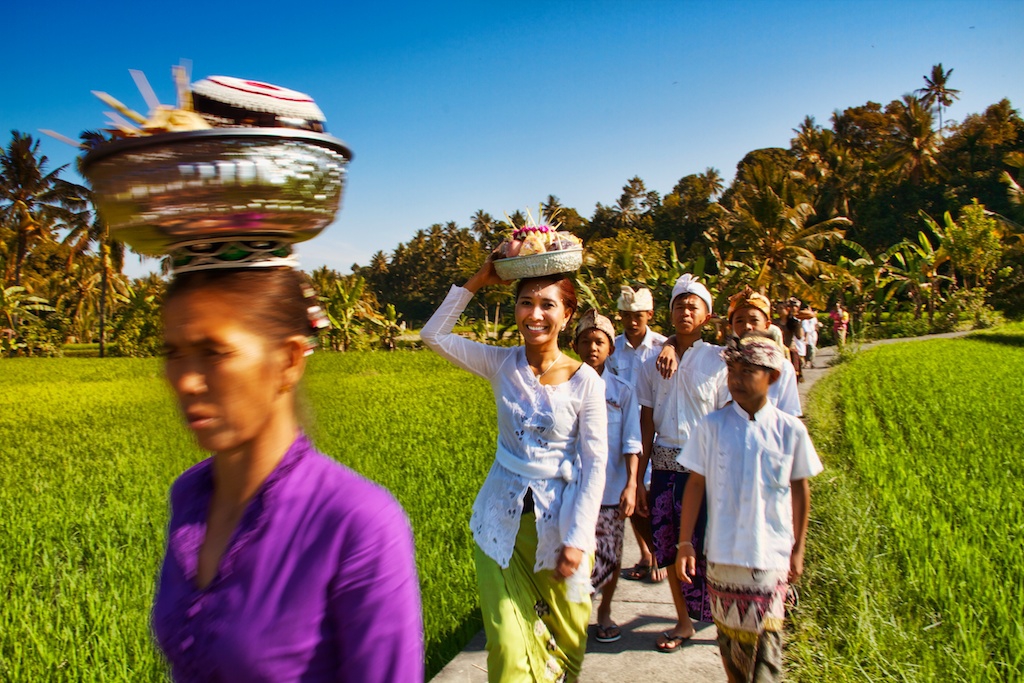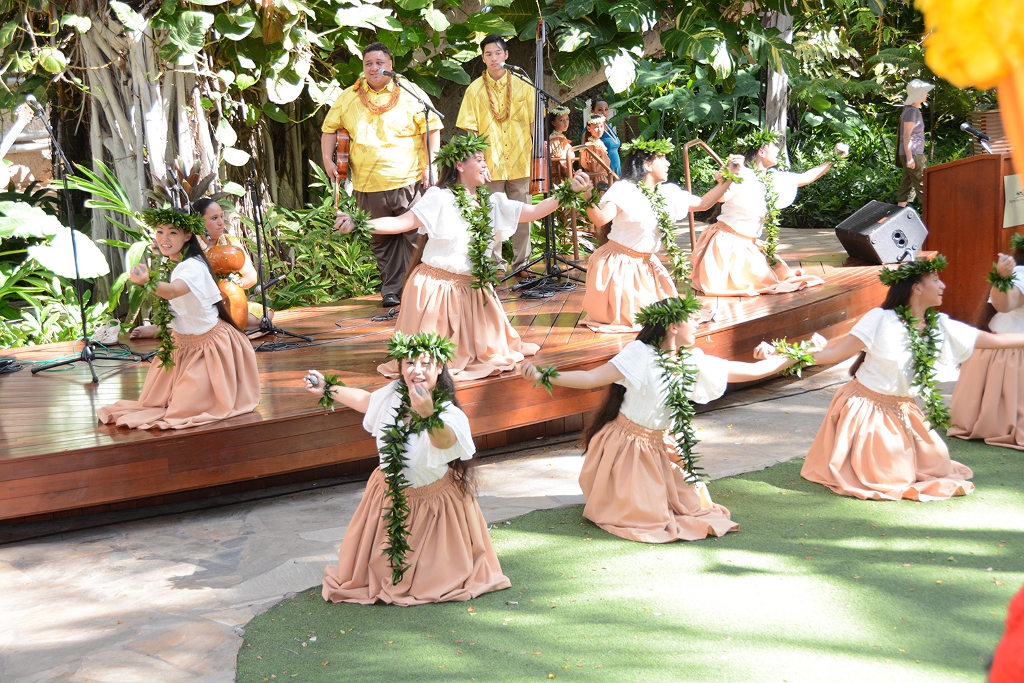 Galungan
Ubud, Bali
7-17 September
Join the island's devoted Hindus as they honour the creator of the universe and the spirits of their ancestors – who are believed to return to the earth for the duration of the festival – with feasts and sacrifices of flowers and food. Women carry offerings stacked over a metre high on top of their heads, and bamboo poles festooned in coconut leaves, fruits and flowers decorate the entrance to every home. It's a festive and highly sacred time for local devotees, who wholeheartedly welcome visitors to partake of the celebrations.
[Photo: Mikaku/Flickr]
Bestival
Isle of Wight, England
8-11 September
The UK festival season is coming to an end – and that's as good a reason as any to have one last big blowout. Bestival presents a softer side of the festival world, as a family-friendly season closer with something for everyone, from the open-air spa to the crowdfunded artwork, dance lessons, eclectic music sets and Bestival Inflatable Church, where hundreds of couples tie the knot each year. A word to the wise: don't even think of turning up sans costume. If inspiration is lacking, pay a visit to one of the costume workshop tents.
bestival.net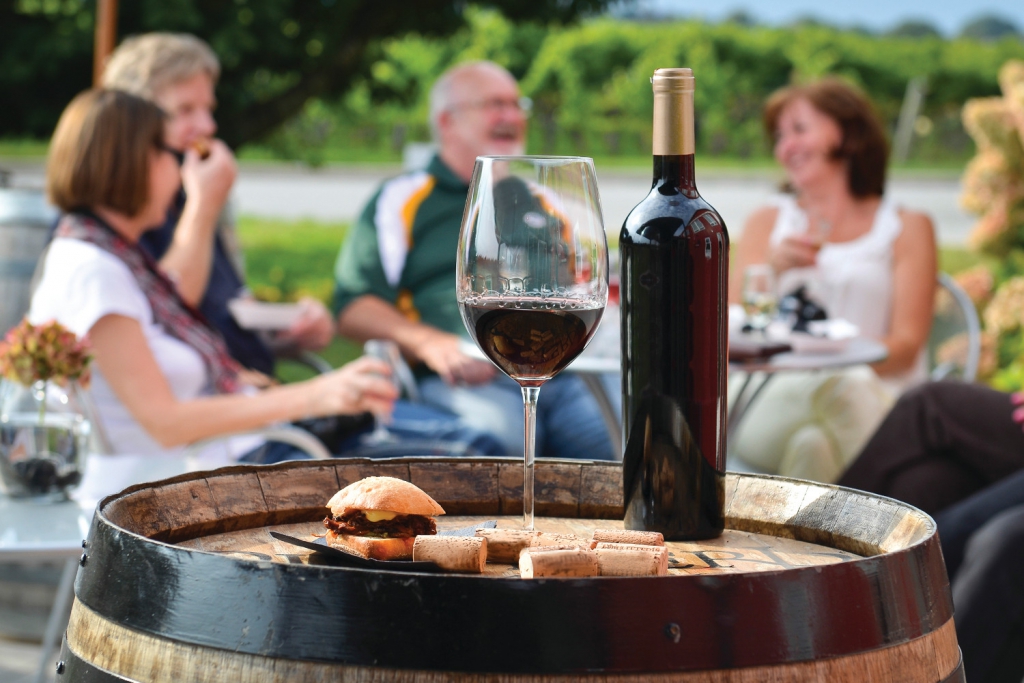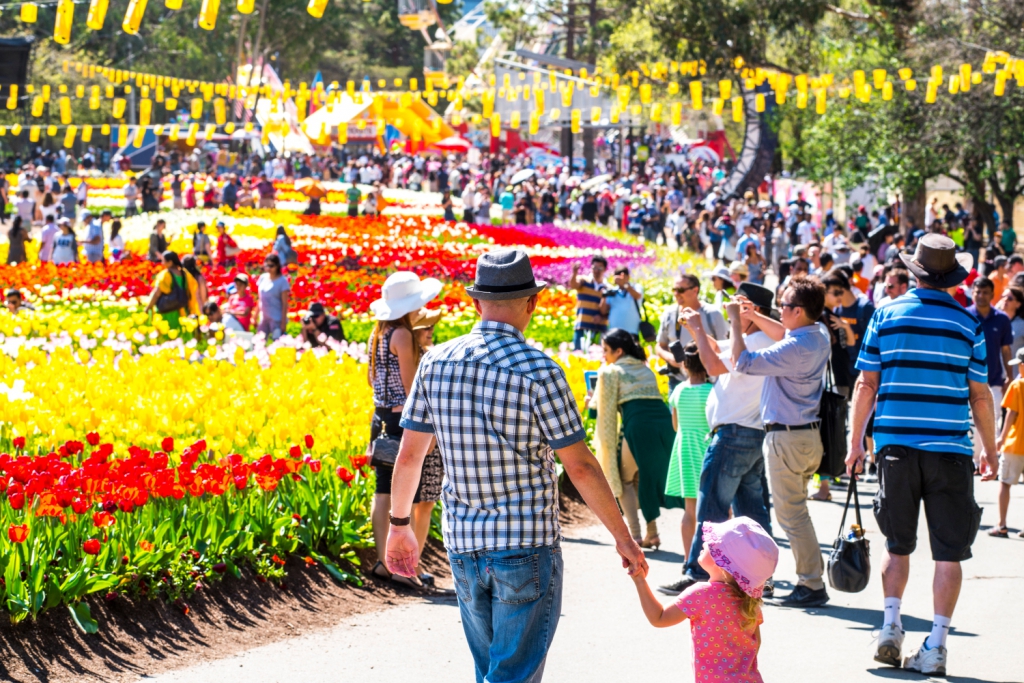 Niagara Wine Festival
St. Catharines, Canada
10-25 September (Weekends Only)
Winery tours, tastings, concerts, oeno-seminars, foodie shindigs and one of Canada's largest street parades are just some of the 100+ events on the programme at St. Catharines' Montebello Park.
niagarawinefestival.com
Floriade
Canberra, Australia
10 September – 16 October
As spring spreads its green fingers across the continent, Australia's largest flower festival reaches full bloom at Canberra's Commonwealth Park. Aside from millions of brilliant blossoms, visitors will take in art exhibitions, musical performances, fashion shows, horticulture talks and an array of craft activities and cultural celebrations. When the sun goes down, NightFest gears up with comedy acts, DJs, light shows and lots of food and drink.
floriadeaustralia.com
Festival Mundial de Baile Salsa de Cali
Cali, Colombia
12-18 September
Put on your dancing shoes for the world's largest salsa festival. No dancing shoes? No problem, as salsa can also be invigorating as a spectator sport. Watch as 5,000 dancers from across the globe bust some serious moves at street parades and stage presentations, while discovering the culture and sites of vibrant Cali, often considered the world capital of salsa for its many schools producing champion salsa dancers and musicians.
mundialdesalsa.com
Mid-Autumn Festival
China
15 September
You've heard of Chinese New Year, but did you know that this mid-year festival is just as important on the Chinese calendar? Celebrated when the moon is at its fullest and brightest phase of the year, people across the country observe this festival with an array of different traditions and customs, from lighting lanterns to walking across bridges to pray. All, however, share in the joy of reconnecting with family, friends and loved ones, while savouring moon cakes and gazing at the beauty of the full moon.
chinatravel.com
[Photo: Jorge Cancela/Flickr]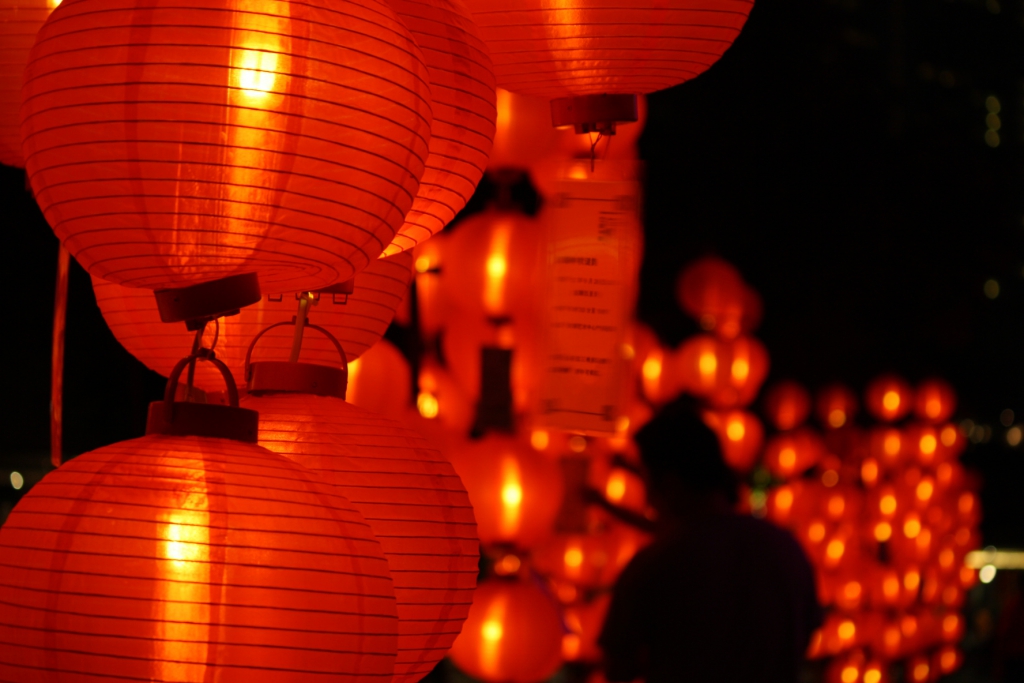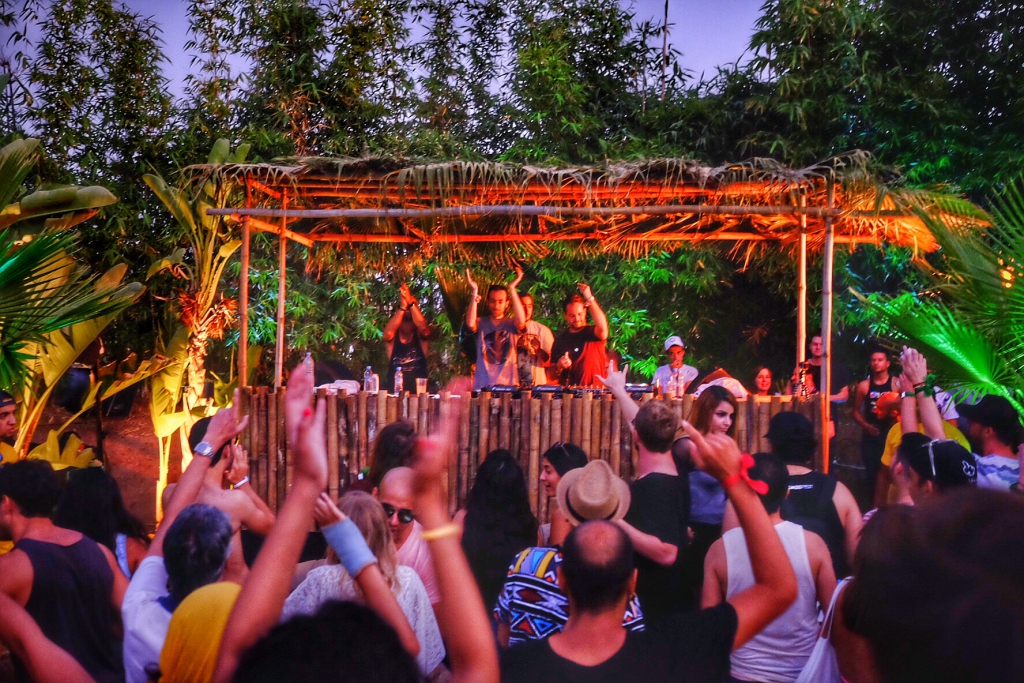 Oasis Music Resort
Marrakech, Morocco
16-18 September
While the rest of the Northern Hemisphere is battening down the hatches for autumn, head to one of sunny Morocco's most unforgettable cities for music, swimming pools and mountain views. Snag a taste of the local street food, get into position for yoga workshops, chill at the hookah lounge, check out the bazaar, or just pull up a lounge chair by the stunning pool – but whatever you do, don't miss out on musical acts like DJ Harvey, Axel Boman, BLOND:ISH and Âme. The setting at a private resort adds a touch of intimacy and exclusivity to the whole shebang.
theoasisfest.com
London Design Festival
London, England
17-25 September
Innovation is the name of the game at this 9-day celebration of creativity in the UK capital. London becomes a hive of ideas and creative exchange with hundreds of art installations, exhibitions, lectures and pop-ups all around the city, showcasing everything from food to fashion, toys, furnishings and objets d'art. With so much buzzing about, you'll certainly want to make a game plan to ensure you take in all the most interesting sights.
londondesignfestival.com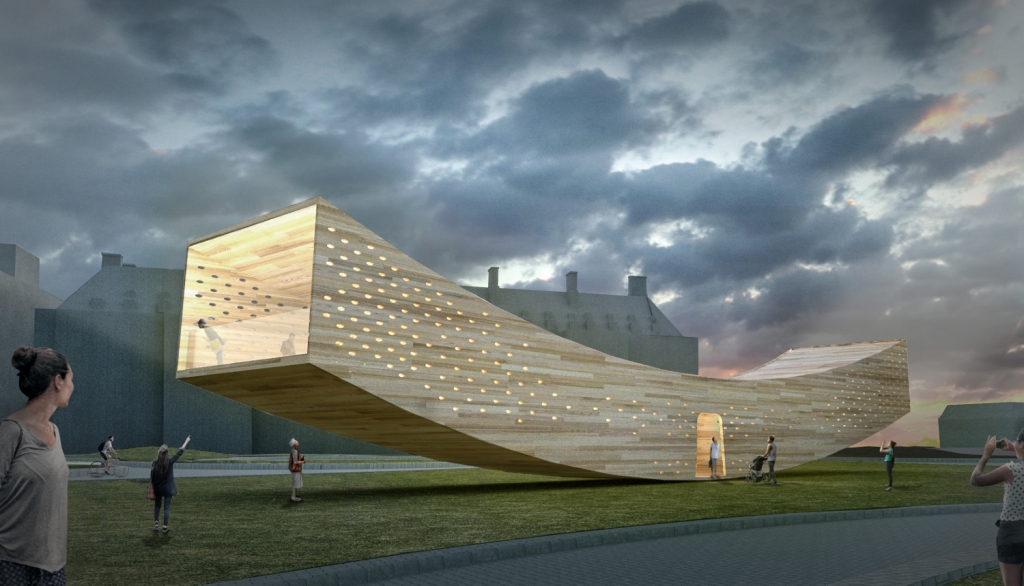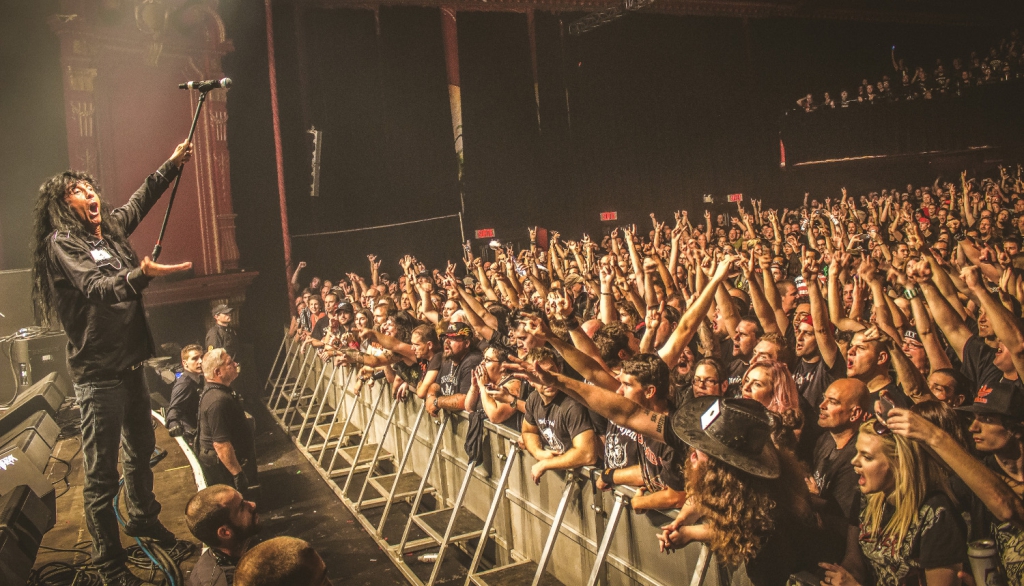 POP Montreal International Music Festival
Montreal, Canada
21-25 September
What started as a music festival has, 14 years later, evolved into a full-on cultural happening. More than 50,000 visitors drop in each year for visual art exhibitions, fashion shows, symposium discussions, film screenings and live musical performances, not to mention an all-night party or two.
popmontreal.com
Les Festes de la Mercè
Barcelona
22-25 September
Parades, street parties and free concerts are just some of the more than 600 events hosted in Barcelona's parks, plazas, boulevards and museums during this 4-day fun-fest. Expect spectacles like folk dancing, fire runners and 'human castles' rising 8 stories high around every corner, so keep your camera at the ready.
lameva.barcelona.cat
Hermanus Whale Festival
Hermanus, South Africa
30 September – 2 October
As southern right whales gather off the South African coast to mate and calve, humans gather for the rare opportunity to witness them breaching, lobtailing and generally showboating in the southern Atlantic. The accompanying festival in Hermanus combines land- and sea-based whale watching with other on-shore activities, including arts and craft stalls, musical performances, street parades, fun runs, a swimming competition, a car show and all manner of seafood delights.
whalefestival.co.za
For everyone in the northern hemisphere, summer is still in full swing, but upcoming events will gradually start to switch from outdoor gatherings to indoor ones. Can you cope with the disappointment?