';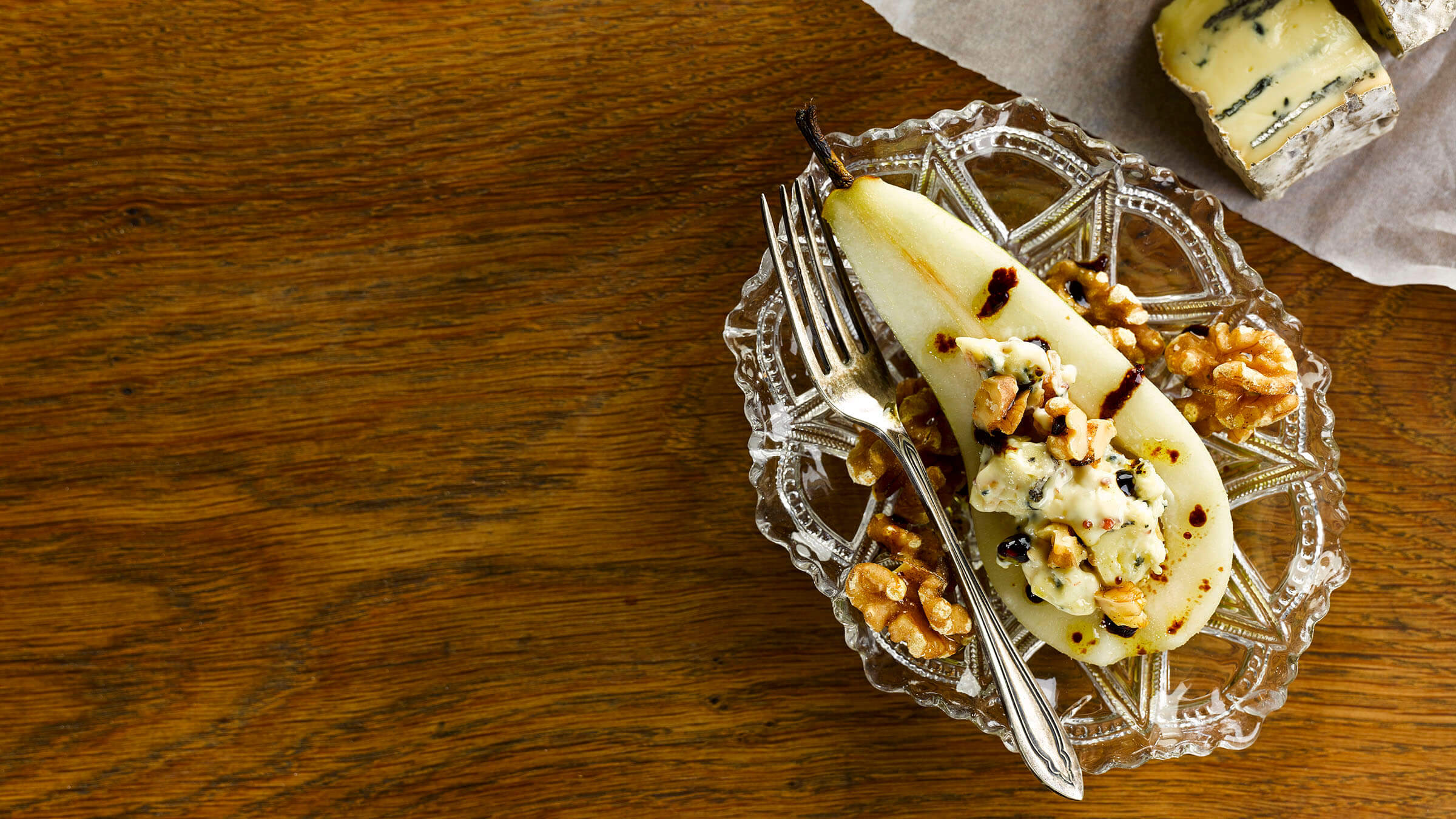 ;
"Caws Cenarth creamery, first established by Thelma Adams with the introduction of milk quotas in the late 1980s, is still going strong, now run by her son, Carwyn. Although traditional Caerphilly is the mainstay of this creamery, new varieties of cheese are constantly being developed, and all to the same high standards set by Thelma. Perl Las is an elegant blue cheese, with lots of flavour and a creamy texture. Another blue cheese would also work well in this recipe."
Gilli Davies' Walnut & Stilton Pears
Yield: Serves 4
Ingredients:
For The Pears:
4 large, ripe pears
100g Perl Las blue cheese, mashed
50g walnuts, chopped
A few whole walnuts for garnish
1 tablespoon mayonnaise
1 tablespoon brandy
For The Dressing:
3 tablespoons best quality extra-virgin olive oil
1 tablespoon red wine vinegar
½ teaspoon redcurrant jelly
Method:
1. Whisk or shake all the ingredients for the dressing in a sealed jar so that they are well combined.
2. Mix the cheese, walnuts, mayonnaise and brandy to make a paste.
3. Halve, peel and core the pears and press the stuffing into the cavity.
4. To serve, surround the pears with a spoonful of vinaigrette and walnuts to garnish.