';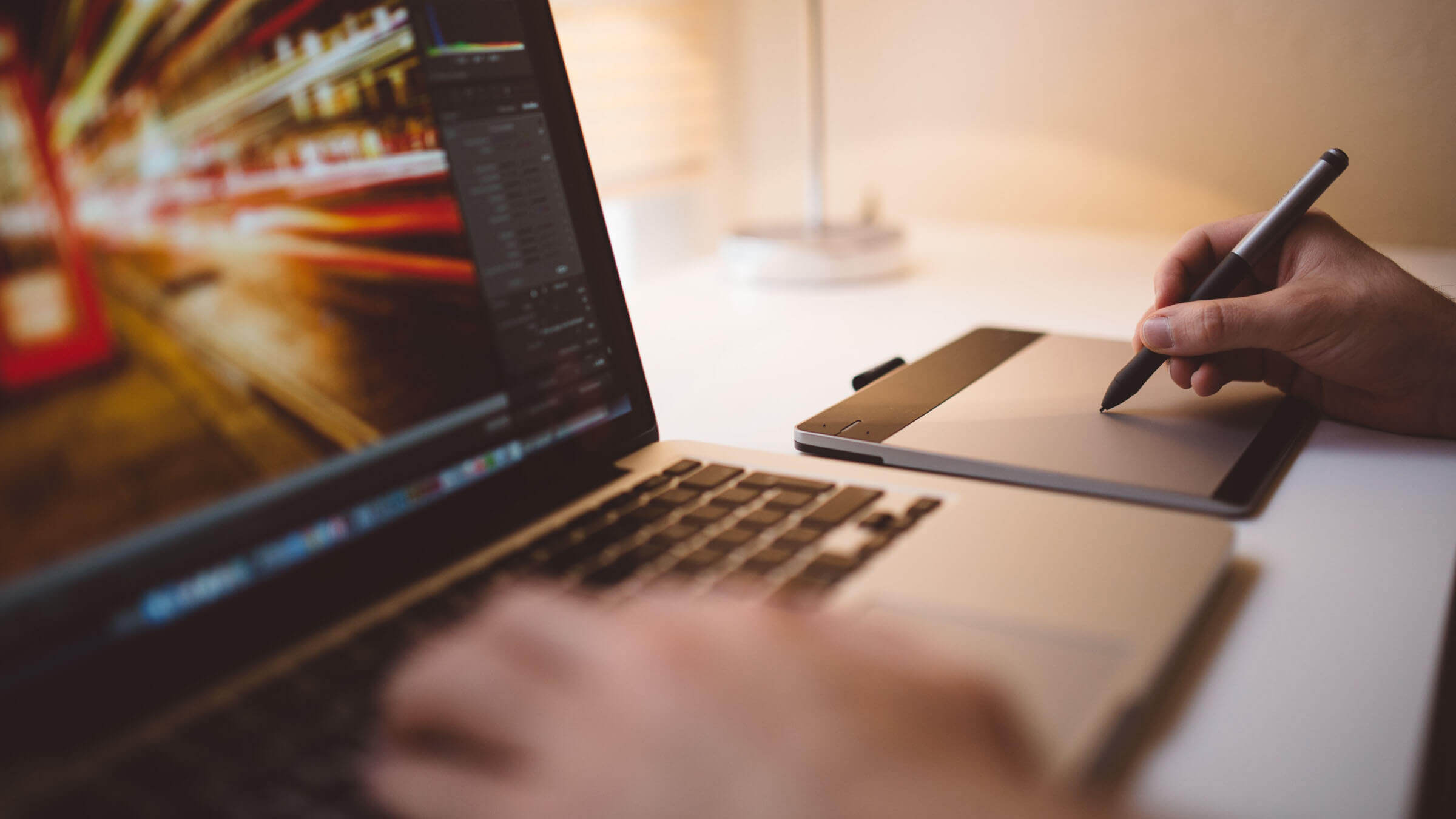 ;
Is it a short film or a moving image? Cinemagraphs have become a medium of their own over the past few years, adapted and developed by filmmakers and photographers alike. We asked some of the most pioneering cinemagraph artists about their take on the art form and how they think it will develop next.
When did you first become aware of cinemagraphs?
I first came across cinemagraphs on Instagram a few years ago. Scrolling through my feed, I saw a photo and just before scrolling on, I noticed a subtle element of movement that made me stop and do a double take. That's the power of cinemagraphs.
– Jon Kane Houldworth
It all happened in 2011 when I read article about Kevin Burg and Jamie Beck who had invented this new thing called cinemagraphs. I had just been thinking about how cool it would be if there were photos that could move – then it didn't take very long until I tried to make my very first cinemagraphs.
– Virgo Haan
I also first came across the cinemagraphs of Kevin Burg and Jamie Beck and immediately became intrigued by their way of merging stills and moving images. More than a still or a video, cinemagraphs make you do a double take and invite you to take a closer look.
– Armand Dijcks
The first time I become aware of them was in an article from an adventure magazine. After seeing the potential of Flixel Cinemagraph Pro, I knew that it was the perfect tool to develop them. 
– Alexandre Miguel
What appealed to you about the artistic potential of cinemagraphs?
Cinemagraphs allow you to tell a visual story in a whole new way. It's like being able to create a snapshot out of an imaginary film, conveying emotions the way moving images can, without having to make the whole film.
– Virgo Haan
We really liked the idea of expanding on photography and simplifying the film work we were already doing. It was a new medium we saw a lot of potential in.
– Flippant Media
I come from a background filming documentary-style for television, so I know the art of visual storytelling. I've also been a keen photographer from an early age, shooting film and freelancing for years as both a web designer and photo restoration artist. The potential I saw in cinemagraphs was the ability to bring all these skills together. 
– Jon Kane Houldworth
It's like opening Pandora's box, with lots of room for artistic expression.
– Alexandre Miguel
Do you see cinemagraphs as extremely short films or as still images with an animated detail?
We see cinemagraphs as a way to convey a story that's both accessible and evocative, expanding on what is essentially a photograph with an added element.
– Flippant Media
I've always been combining stills and motion in various ways, so to me there's no clear dividing line. Cinemagraphs let you capture a small slice of time, but let you watch and enjoy it indefinitely. The best of both worlds.
– Armand Dijcks
It's a very common mistake that people compare cinemagraphs with short films. The truth is, it's way more difficult to make cinemagraphs, as you need to stitch together a static photo and video, and it all needs to be in a seamless loop. 
– Virgo Haan
This (seamless loop) is important because what sets a cinemagraph apart from a regular video with still and moving elements is its ability to loop so that you cannot distinguish the beginning from the end. With auto-play and auto-looping now being the default for video on platforms such as Facebook and Instagram, it (the cinemagraph) supports this perfectly.
– Jon Kane Houldworth
What led you to create your own cinemagraphs?
In 2011 when I first read about cinemagraphs, I was kind of tired of photography as I could not find my own way in it, so I was really open to new things. My first cinemagraphs turned out quite well, and that gave me my last push to concentrate entirely on cinemagraphs.
– Virgo Haan
Although I started experimenting with cinemagraphs in 2014, creating and sharing them back then was cumbersome at best. Now that technology and social media have caught up, I picked up where I left off and have started creating several series of new cinemagraphs.
– Armand Dijcks
The straightforward approach of Flixel software enables me to create my own cinemagraphs. 
– Alexandre Miguel
I'm a big fan of innovative software and also discovered Flixel, who make Cinemagraph Pro for iOS and Mac. This gave me a very easy introduction to the potential of cinemagraphs in a package that also offers pro level control and output. Because of their active support and promotion of cinemagraph artists, I still use their software today in conjunction with Adobe tools like Photoshop, Premiere and After Effects. 
– Jon Kane Houldworth
How would you describe your own work?
I search for the best moments of light and colour in those special moments where nature really shines, revealing the glory of creation. I've just come from a trip to Switzerland, where I went to find some beautiful autumn colours for future cinemagraphs.
– Alexandre Miguel
What best describes my work is magical realism. I use natural light and bring my documentary-style photography together with a hint of magic that elevates the atmosphere of a scene through careful grading and effects.
– Jon Kane Houldworth
We always try and convey a story with our work. The photography work we did was always surreal, so we added to that with purposely subtle movement. We stress the importance of the photography aspect of the image. Without that, we believe it's just a GIF or a bad photo. 
– Flippant Media
Although you'll see a couple of different visual styles in my work, I usually go for something that you could best describe as "edgy minimalist" or "sophisticated raw".
– Armand Dijcks
I have to admit that I am all over the place. My work is quite eclectic, but if there is a common characteristic, it's that I am always looking to push some technical boundaries to do something that has never been done before.
– Virgo Haan
How do you expect your work to develop?
I feel like I've only scratched the surface so far, and I have a lot of ideas for creating some more unconventional, mind-warping cinemagraphs that go beyond just capturing a few seconds of a scene and looping it. This new direction will be a bit more conceptual, leaning towards fine art.
– Armand Dijcks
I am very interested in how to make my cinemagraphs interactive and how to give them more dimension, like 3D and virtual reality.
– Virgo Haan
I'm a keen follower of technology, and I expect my work to grow with the incredible possibilities that new cameras allow. My aesthetic will remain true to my personal vision, but as high-end cinema cameras become more attainable on a lower budget, the dynamic range of shooting raw video and the post-grading that allows will just take the magic in my realism up a few levels! I've seen a huge demand for cinemagraphs in advertising, and I think my style will continue to develop along a well-balanced commercial and artistic line.
– Jon Kane Houldworth
We have a whole lot of ideas for the future. At the moment we have to compromise due to budget, but we're looking forward to creating more ambitious cinemagraphs in the future.
– Flippant Media
What do you see as the most interesting trend in cinemagraph design?
Despite having said earlier that I see a cinemagraph as more of a still image, we're starting to see them used as a series of images playing together to create a short film or music video to great effect. Another exciting use is in vertical displays for both mobile and advertising on digital display screens. We're well-accustomed to seeing photographs in portrait, so a cinemagraph suits perfectly… just like cinemagraphs made me stop and take notice in my IG feed, they make you stop and take notice in a shop window, too!
– Jon Kane Houldworth
As brands and creative agencies pick up on cinemagraphs, I think we'll start to see a lot of sophisticated, original and innovative designs and applications. Most likely, cinemagraphs will also combine with other technologies, like virtual reality, or perhaps interactive cinemagraph billboards that respond to the viewer.
– Armand Dijcks
It's good to see cinemagraphs rely on creative content rather than just on editing techniques. Cinemagraphs are becoming more beautiful visually and the movements more subtle.
– Flippant Media
The ability to generate art adapted to the digital era is what makes them so interesting. 
– Alexandre Miguel
Article by Gail Wilcoxen
Alexandre Miguel
Alexandre, a Lisbon-based photographer and videographer, is the world's most prolific creator of cinemagraphs, having astonishingly created over 3,000 stunning moving images. Combining his technical talents with his keen eye and skill for evoking emotions in his work, he has been at the forefront of the drive to bring recognition to cinemagraphs as a medium. Read more about his work in an interview here.
Armand Dijcks
Armand, based in Rotterdam, is a post-production wiz who is always looking to push technical boundaries. Two of his recent cinemagraph series have gotten a lot of attention within the cinemagraph community. In spring of this year, he released a collection created from NASA footage, originating from the International Space Station (see them here), and more recently, he has teamed up with photographer Ray Collins and animated a series of high-resolution photographs of crashing waves, using a previously unseen After Effects technique (read about it here).
Virgo Haan
Virgo calls himself a "future photography enthusiast." His cinemagraphs are wonderfully abstract and technically brilliant, and conceptually his work really stands out: whether it's a romantic dinner with his cat, or his girlfriend's flying underpants that Virgo is capturing, his work is never mundane! His cinemagraphs are often charming and weird in equal measure.
Flippant Media
This duo from Down Under has a knack for surreal visuals. They have become experts at finding solutions and little tricks on set in order to bring their visions to life (read a quick interview about one of their productions here). The themes of their work vary from post-apocalyptic to the supernatural. Their style is instantly recognisable and rarely fails to stir up some kind of emotion.
Armand Dijcks, Virgo Haan and Flippant Media are all connected with innovative Berlin-based gallereplay, which has many of the most respected and distinctive cinemgraph artists on their roster and is at the leading edge of current developments in the medium. Co-founder Marco Woldt describes cinemagraphs as "visual poetry", combining the best of photography and filmmaking.
It's all just a matter of perspective… How do you view 'cinemagraphs'?