';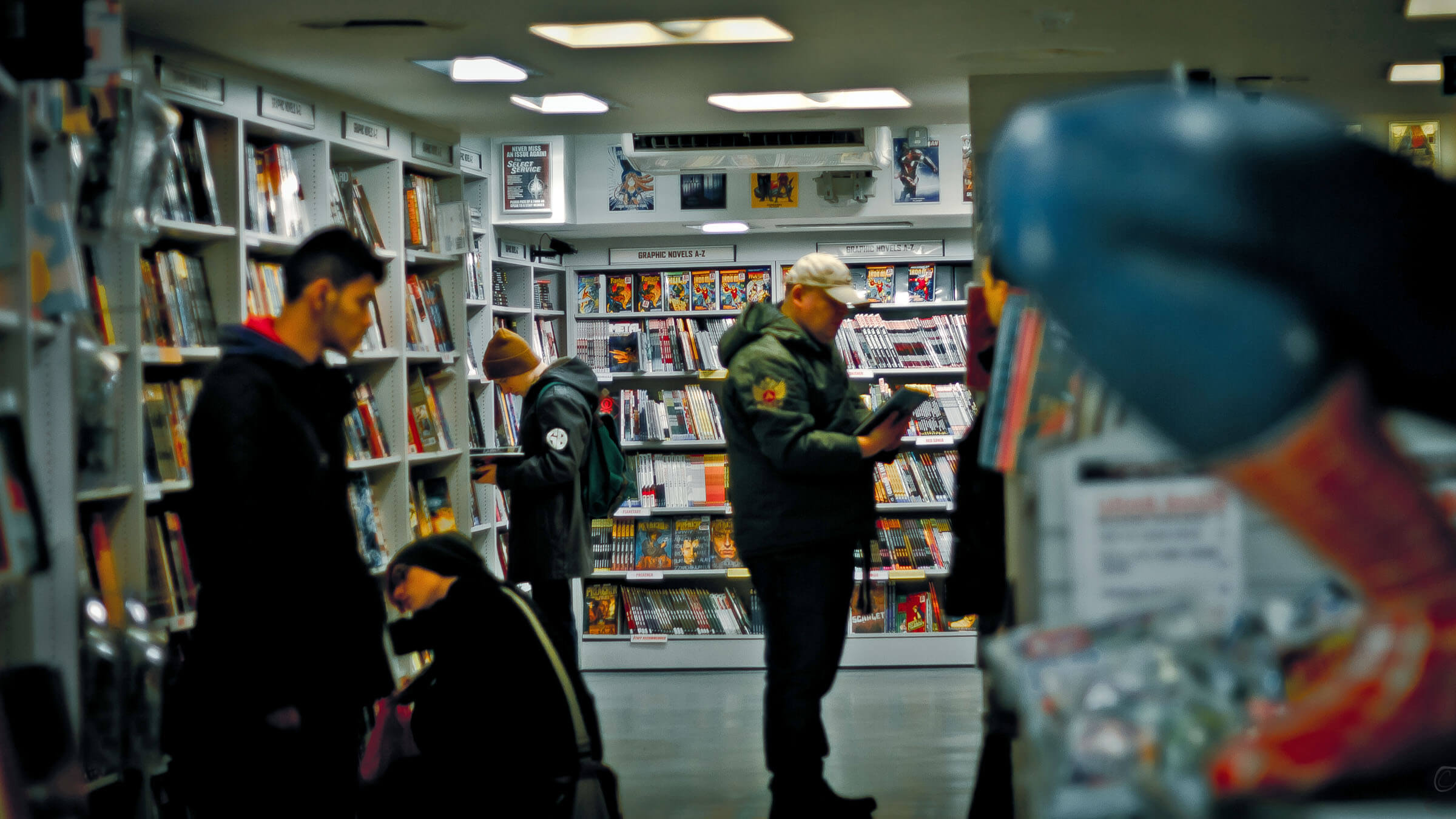 ;
Over the last 20 years, one of the biggest phenomenons in pop culture seems to have been the rise of "geek culture". Around the turn of the millennium, the success of films such as X-Men and Sam Raimi's Spider-man sparked an interest in comic book and fantasy franchises, which came with decades of source material and a ready-made base of loyal fans. That, along with the evolution of the internet, took the idea of fandom to an entirely different level.
Over the next two decades, Marvel Studios would rise to the top of the Hollywood mountain, while titles such as Game of Thrones, Doctor Who and Harry Potter would become all-encompassing media conglomerates. Most notably, the societal perception of "fandom" also changed: whereas comic book or fantasy fiction fans were once derided as outcasts, the term "geek" is now worn as a badge of honour. Attendance at conventions has swelled, and even primetime television's biggest sitcom, The Big Bang Theory, has its heart within the bags and board of comic book culture.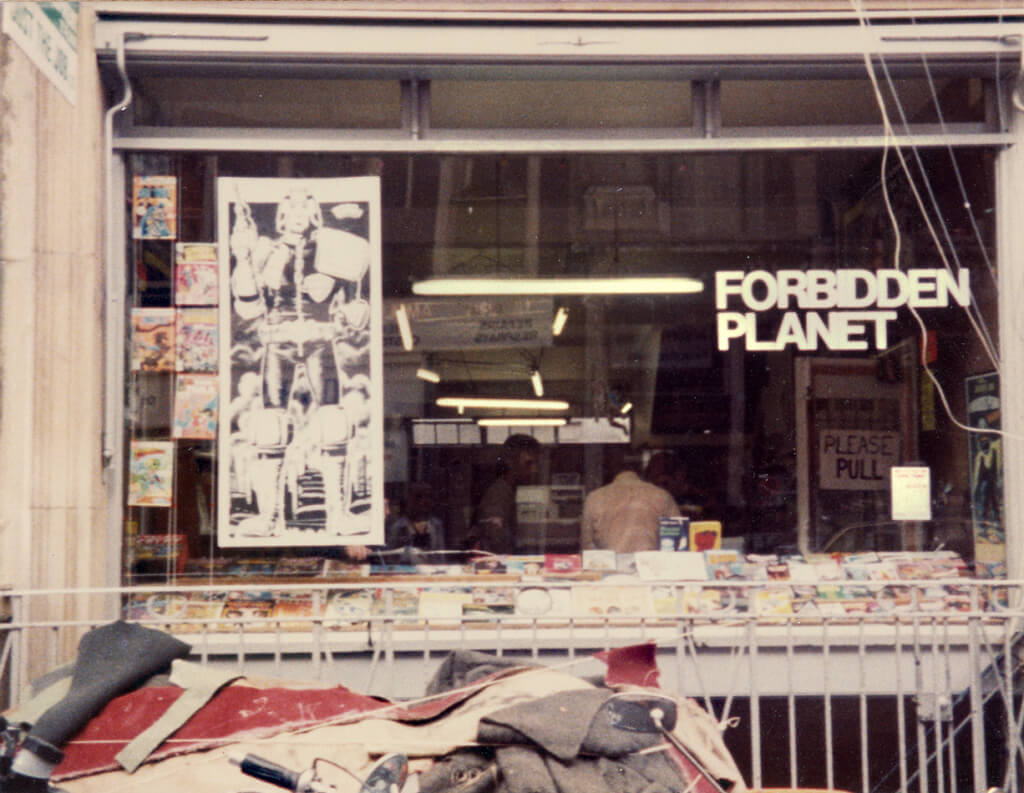 [Photo: Wil Overton via Flickr]
And while the fickle humours of pop culture were deciding what's "cool" and what's not, one company has been at the heart of this revolution since the beginning.
A Storied Store
Last year, Forbidden Planet celebrated their 40th anniversary. In that time, they've gone from being the sole gateway for UK comic and fantasy fans to get their fix, to becoming an institution in London's West End.
Alongside their many other branches worldwide, the flagship megastore on Shaftesbury Avenue is a geek paradise. Set over two floors, the discerning fan can indulge their love of any number of literary, cinematic or televisual franchises, boasting everything from the latest comic books to rare collectible figures and branded clothing.
What makes the London store special, though, is the amount of history held within its walls. Forbidden Planet has earned a special place in fans' hearts, not only as a way to surround themselves with the things they love, but also as a place where they can walk in the footsteps of authors they admire. Writers such as Neil Gaiman have have been vocal about the shop's influence on their career, and the store has welcomed a galaxy of names for signings. The company is so woven into the history of comic books that they will be releasing an exclusive variant cover of the 1,000th issue of DC's Detective Comics. The cover is designed by artist Brian Bolland (Judge Dredd, Batman: The Killing Joke) and marks both the London store's recent anniversary and Batman's 80th.
Ahead Of Their Time
Of course, when the London branch first opened its doors in Denmark Street in 1978, things were very different. With the exception of big titles like Superman or Star Trek, genre fandom occupied a place on the fringes of mainstream. While it's hard to imagine today that characters like Iron Man wouldn't be household names, it has taken a few decades and a technological revolution for the general public to catch on to what those who ran Forbidden Planet have known for years: these characters and stories are cool!
"The rest of the world has caught up with us," says Jon Harrison, Forbidden Planet's Marketing Manager. "I have had people say to me, 'Oh, you work in that weird, nerdy shop.' To which I reply, 'Well, do you watch Game of Thrones? Doctor Who? Have you seen Star Wars?' We're actually at the centre of what's current, what's popular right now."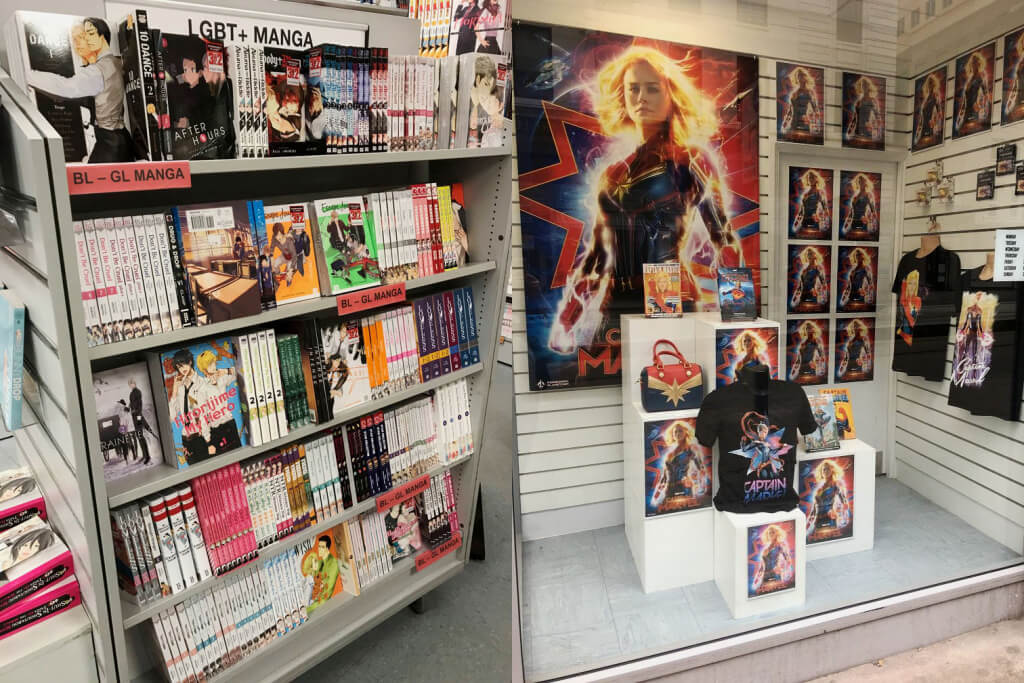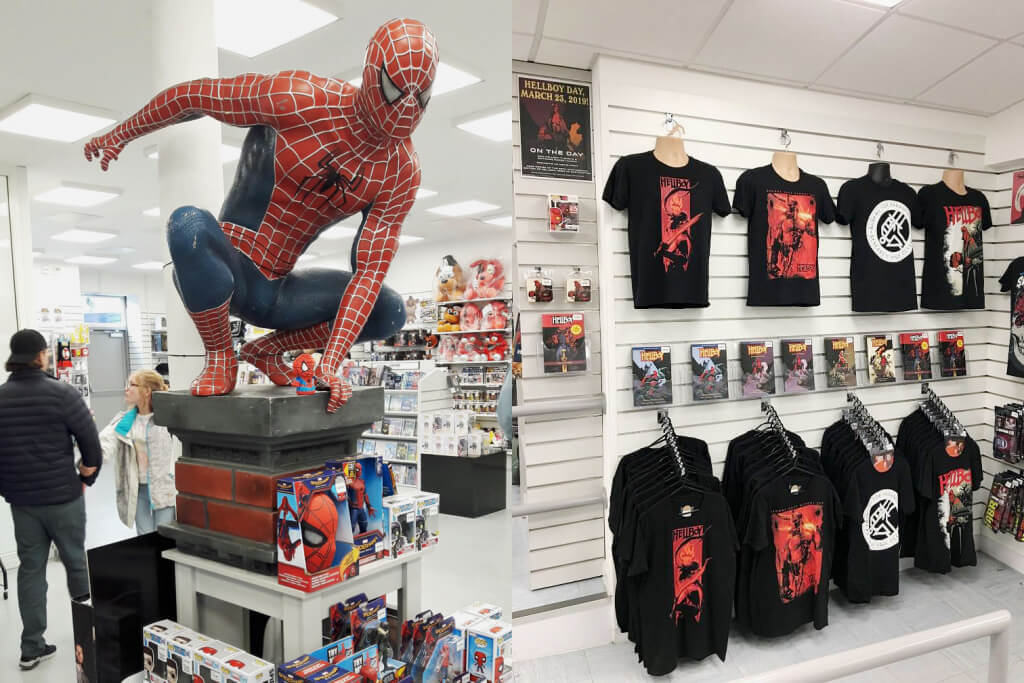 [Photos: Forbidden Planet (London) Ltd via Facebook]
Looking at the displays in the Shaftesbury Avenue Megastore – their London home since 2003 – it's easy to work out what's capturing the imagination at the moment.
Where once you would be lucky to find a decent action figure from your favourite show, now everything that can be worn, carried, displayed or played with is available to buy: whether it's a scarf of your favourite Hogwarts House, a Super Mario cap, a detailed statue of Tony Stark, or the many brands of Pop Vinyl that are all the rage with collectors.
Some titles rise above the rest, however. "Star Wars and Marvel have never gone away," Harrison says. "You also have shows or films that are constantly evolving and generating new interest. The new Doctor Who (Jodie Whittaker) has seen a recent wave of interest from customers – a mix of long-standing fans and newcomers who have been drawn to the new take on the character."
Rolling Out The Red Carpet
Another tenet of fan culture is meeting your heroes – and Forbidden Planet has established itself as a must-visit destination in that regard, too. Over four decades, the London stores have welcomed almost every major name in sci-fi and fantasy film, television and literature. Cast members from the original Star Wars trilogy stopped by the '80s, as did horror icon Stephen King and the late, great Stan Lee. Since then, the stores have hosted hundreds of high-profile guests ranging from film-makers like Joss Whedon and Zack Snyder, to writers like Frank Miller and Alan Moore, and A-listers like recent guests Samuel L Jackson and Jason Momoa.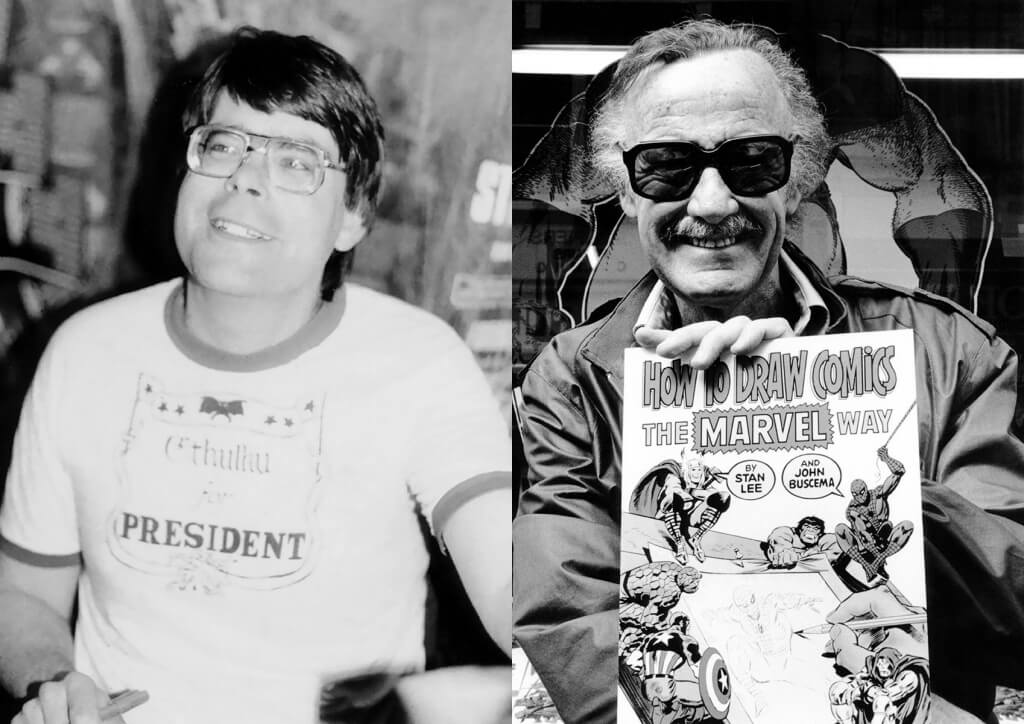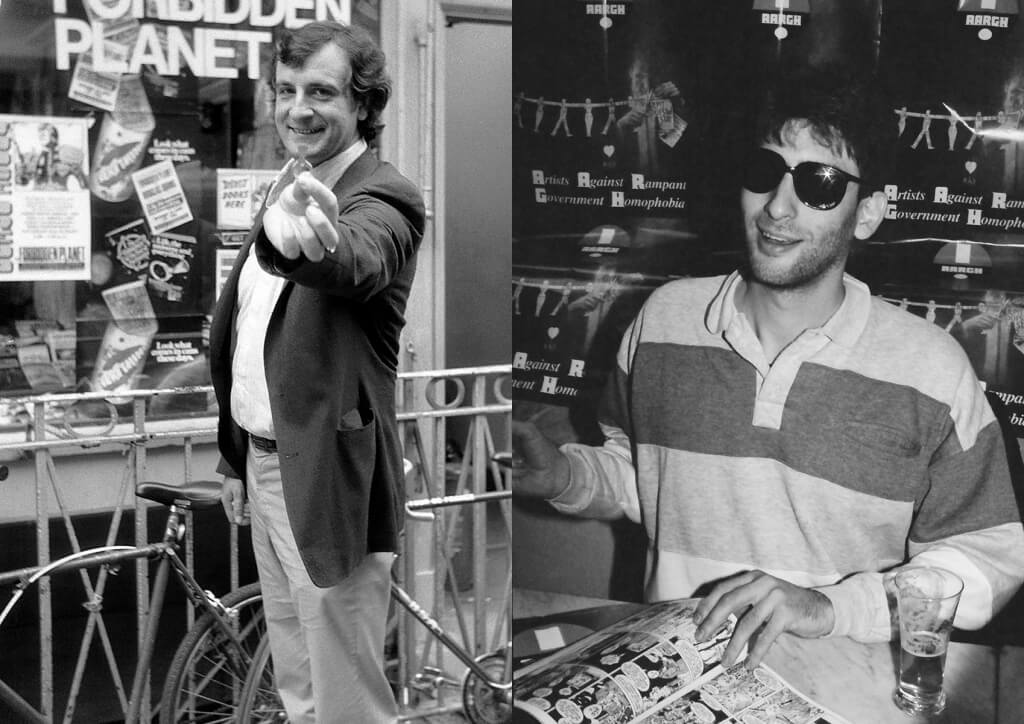 [Photos: Property of Forbidden Planet (London) Ltd]
Times have changed in the retail industry, and Harrison believes these signings are a way in which their brick-and-mortar presence can compete with online outlets. "It's added value for the people who shop here," he points out. "If you're looking for a particular item, you might be able to find it on the internet, but coming here offers the chance to meet the person behind the story, and perhaps have them sign something. It makes the fan experience more personal."
Of the many names to come through the store, one surprising star in particular strikes Harrison as having sparked the most enthusiastic response he's seen: "We've had so many guests over the years, but in terms of reaction, the one that sticks out is Gerard Way, the lead singer of My Chemical Romance and a comic book author – the new Netflix series The Umbrella Academy is based on his work," he explains. "Years ago we had him in for a signing, and there were fans queuing up overnight! That sort of event is great for everyone – they get to meet their idol, and we get to welcome people who may be coming to the store for the first time."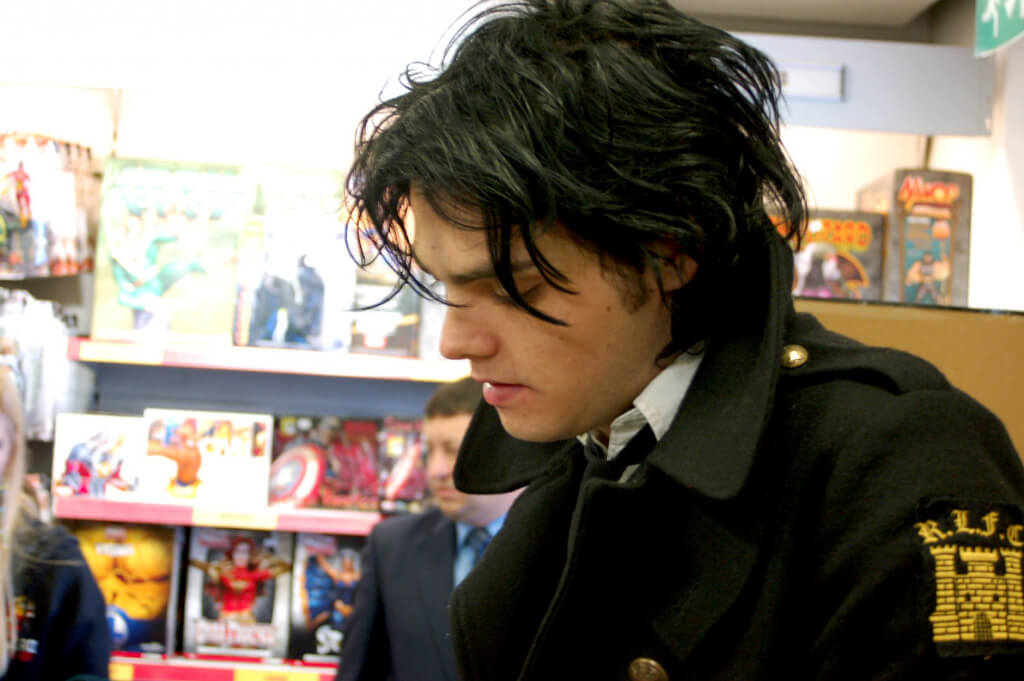 [Photo by Derek Bremner, courtesy Forbidden Planet (London) Ltd]
A Fantastic(al) Future
Taking a wider view, there seems to be no stopping the wave of mainstream content coming our way based on comic books, fantasy, sci-fi and other genres that once existed on the perimeter of pop culture. In cinema alone, 2019 sees 12 major film releases either featuring superheroes or based on comic books – from the hugely successful Captain Marvel to the return of The Terminator, plus a deluge of sci-fi spearheaded by Star Wars: Episode IX, and even a biopic of The Lord of The Rings author J.R.R. Tolkien.
Add in TV shows such as the Game of Thrones finale and the final season of Gotham, plus countless comic releases in the pipeline – we had to ask, does the genre bubble ever look likely to burst?
"I don't want to sound too 'corporate', but I don't think so," Harrison says. "The Marvel films only seem to gain in popularity, there are new people discovering comic books all the time. Even the new Star Wars films, which have divided opinion, continue to fascinate people. There may be shows or films or comics that become more popular than others, but there always seems to be an appetite for new stories, and fans will always want to interact with the things they love."
For all things Forbidden Planet, visit ForbiddenPlanet.com
[Photo at top: Nicolas Sarkissian via Flickr]