';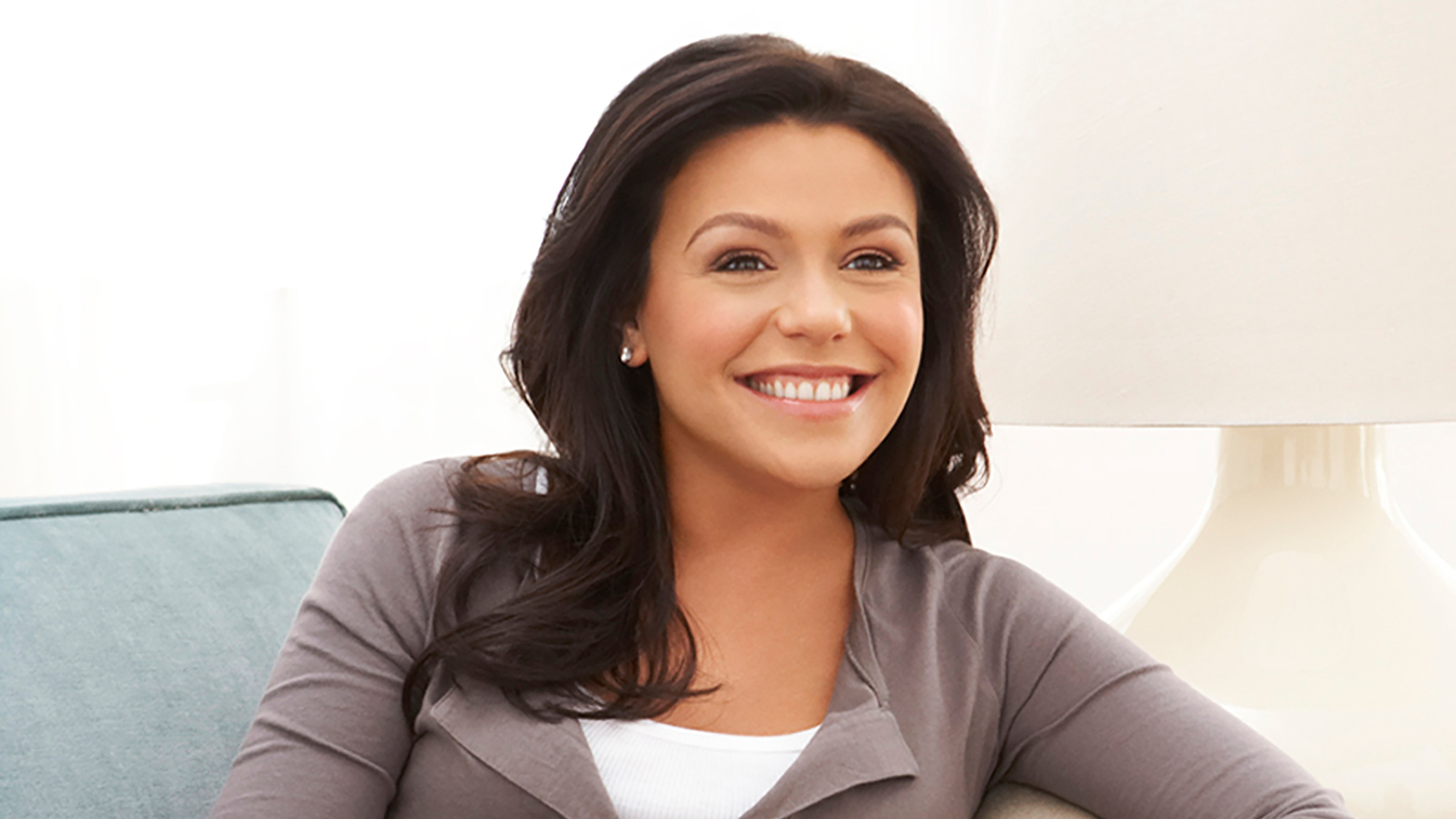 ;
The party season is upon us, and for those planning to host their own festive get-together, 'tis the season to stress out. Or is it? As a mega-celebrity chef and food personality, Rachael Ray knows a thing or two about throwing a party when the pressure is on.
Here, she shares her best-kept secrets for wining and dining, plus what the Italians can teach us about food and life.
Don't reinvent the wheel. You have to take the stress out of entertaining. The best way to do that is to not use the holidays as a time to try out new recipes. Stick to what you know. If you're in the kitchen trying to recreate the 'Feast of the Seven Fishes' for the first time ever, you're going to be completely stressed and won't have any time to spend with your family and guests. We make a simple Christmas pasta with sausage, pancetta and ground pork that gets better every time you reheat it, so it's a perfect sauce to have on hand when people are coming and going throughout the day. It doesn't have to be complicated.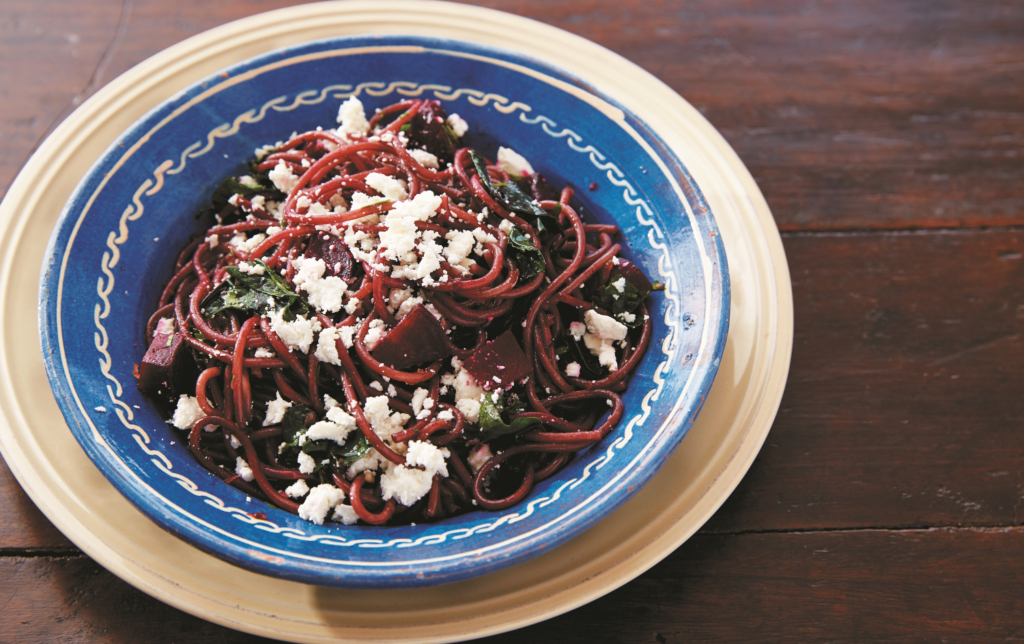 Keep it carefree. The best tip I have is to create an environment that makes your guests feel comfortable. Lighten up, nothing formal – your playlist is as important as your dinner menu.
Learn from the Italians. We Italians try to find beauty in all the delicious moments of our lives. My mom was one of 10 children and grew up in a very modest home, but to hear her stories about growing up in an Italian home, you might think she was a princess who lived in a castle. Her recollections of her childhood and how food brought everyone together have always been my favourite bedtime stories. The magic of food, especially Italian food, is it's a great communicator that allows us to build memories, so I think we can learn the importance of sharing, not just food but the best of our selves. Italians know how to eat life.
Italian food is great for any day. When I was growing up, every Sunday was a holiday. We would all gather at my grandfather's home in Lake George – from family members to neighbours to stoneworkers he worked with – all were welcome. They would often carry the kitchen table out of the house and move it onto the lawn to make room for everyone. We would have meats and sausage cooked in tomato sauce, salads from the garden and homemade ice cream. It was a celebration.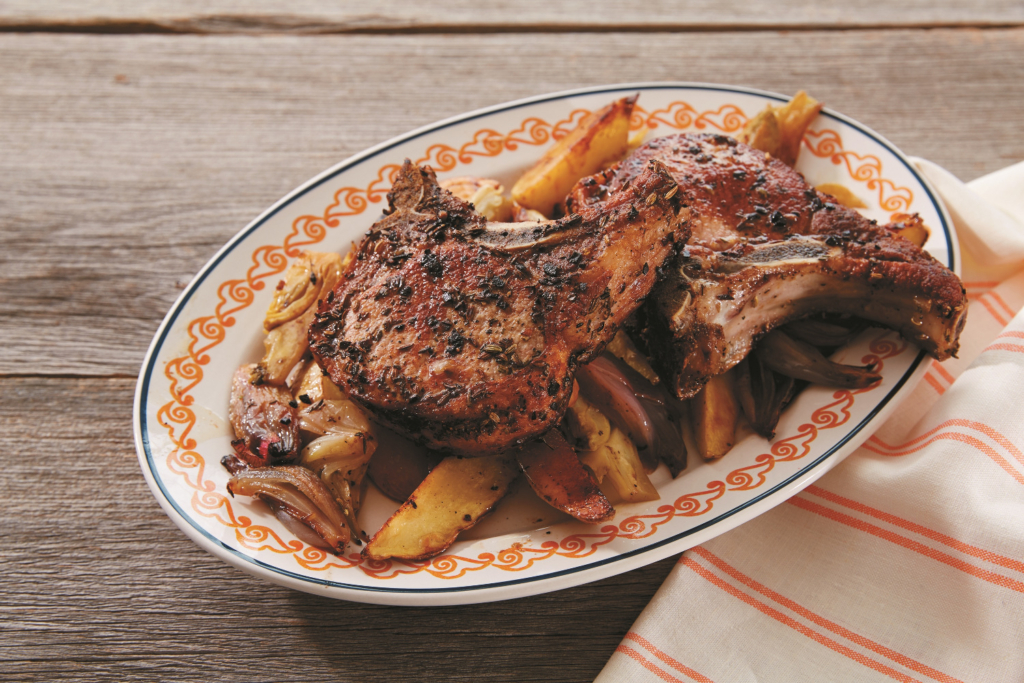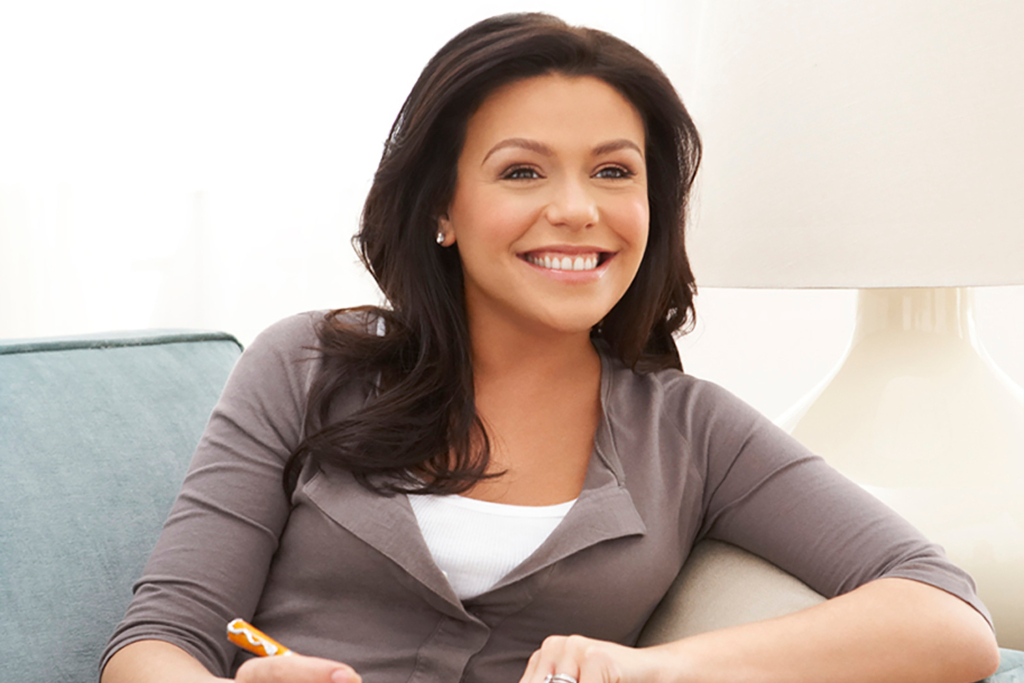 If I hosted my ideal festive gathering… In terms of food, my family doesn't like all of the seven fishes, so I usually make a cioppino or a seafood pasta, and I always make my grandfather's stuffed artichokes. My husband would make all the cocktails – mixology is one of his favourite hobbies. He makes a delicious Italian Bloody Mary that we would serve. Dress code… we would probably all be in our pyjamas. You know, every year we go back to the scene of the crime in Italy where John and I got married. We bring all of our friends and family and entertain them for a few days. On the last night of the weekend we throw a big party where my husband and his band perform and everyone wears a bathrobe.
Thinking of hosting your own Italian-themed dinner party? Get Rachael's fool-proof recipes for a festive Fava Bean Spread, Drunken Spaghetti with Sweet Roasted Beets and Ricotta Salata, and Pork Chops in the Style of Porchetta.
Rachael Ray
Perhaps the most recognised name among food personalities in America, Rachael Ray is the host of her own eponymous Emmy-winning TV programme as well as three popular series on the Food Network, 30 Minute Meals, Rachael Ray's Tasty Travels, and $40 a Day, and the owner of lifestyle magazine Every Day With Rachael Ray. Her charismatic personality and encouraging message that it's possible to fit delicious home-cooked meals into any busy schedule – and to live well in general – fuelled her rise from teaching cooking courses in upstate New York to chatting with Oprah and manning her own TV show in a few short years. When she's not whipping up hearty pastas for millions of viewers or designing products for her line of kitchenware, Rachael can be found bestselling penning cookbooks, with Everyone Is Italian On Sunday the perfect inspiration for Italian-themed entertaining ideas. Visit rachaelray.com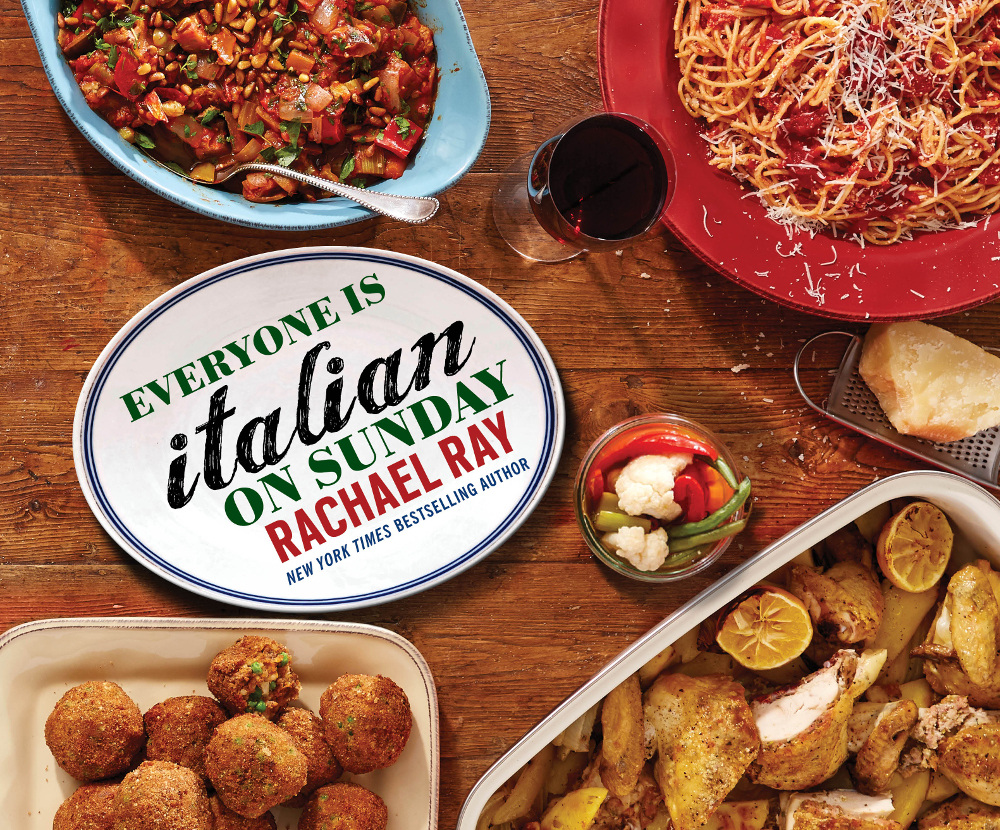 Article by Jessica Keller
Photos copyright © 2015 by Rachael Ray from EVERYONE IS ITALIAN ON SUNDAY published by Atria Books, a division of Simon & Schuster, Inc.
Festive entertaining Italian-style sounds fun as described by Rachael Ray. Do you now feel inspired to prepare an Italian-themed festive menu in the future?