';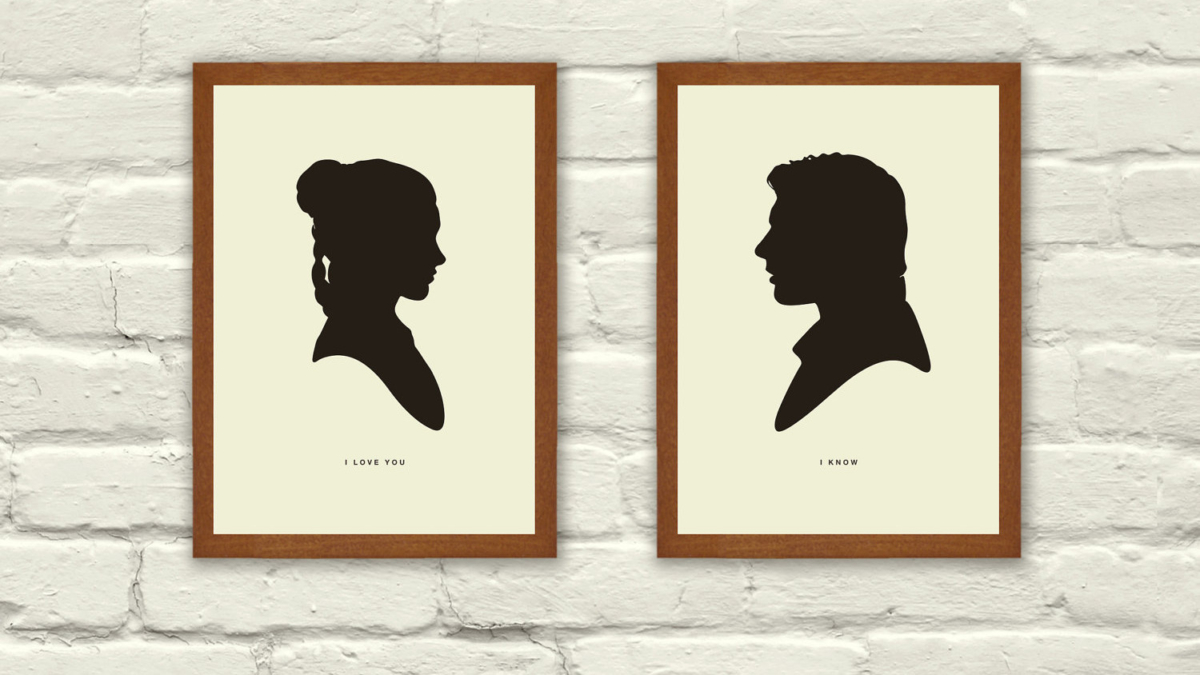 ;
"There has been an awakening. Have you felt it?"
Despite Kim Kardashian's best efforts, it was in fact these simple nine words that nearly 'broke the internet' last year. This was the foreboding opening line to JJ Abrams' trailer for the upcoming film Star Wars: The Force Awakens.
After George Lucas' rather sterile and CGI-heavy prequel trilogy, it might be understood if interest in the new episode was a little lacklustre. However, the opposite seems to be true. Any dissatisfaction with those most recent films has apparently been forgiven and forgotten by fans of the original trilogy – Sith happens, after all.
Despite the blockbuster movie franchise being sold to Disney since then, the new film promises a nostalgic return to the franchise's roots with emotional storytelling and satisfyingly old school special effects. Combine all that with a return of the original characters played by Mark Hamill, Carrie Fisher and the indomitable Harrison Ford, add in a sprinkling of stellar young acting talent in the shape of John Boyega, Daisy Ridley, Oscar Isaac and Adam Driver, and it's no wonder even the most curmudgeonly of film fans are curious about the new flick.
Still not convinced? Rather than resist the power of the Force, why not embrace the appeal of the franchise and what first attracted moviegoers to the film back in 1977. Resistance is futile in the face of an overwhelming global marketing machine and the insatiable appetite of film fans worldwide. 2015 seems set to be the year of Star Wars – again.
For those who still feel the Star Wars universe is something of a guilty cinematic pleasure, or are put off by the mass of mainstream merchandising, we highlight seven emerging artists who have created work that both honours and elevates the spirit of the films:
Moving To The Dark Side
The creator of artful and elegant Star Wars silhouettes, there is no denying that the designers at US-based Concepción Studios have succumbed to the Dark Side. Could that explain their original choice to recreate Star Wars scenes in the style of 19th-century silhouettes? Their choice of one of the series' most memorable moments, with the flippant wit of Han Solo's riposte as Princess Leia finally declares her love for him, is a perfect one. Do we love Concepción Studios' work? Yes, they know.
etsy.com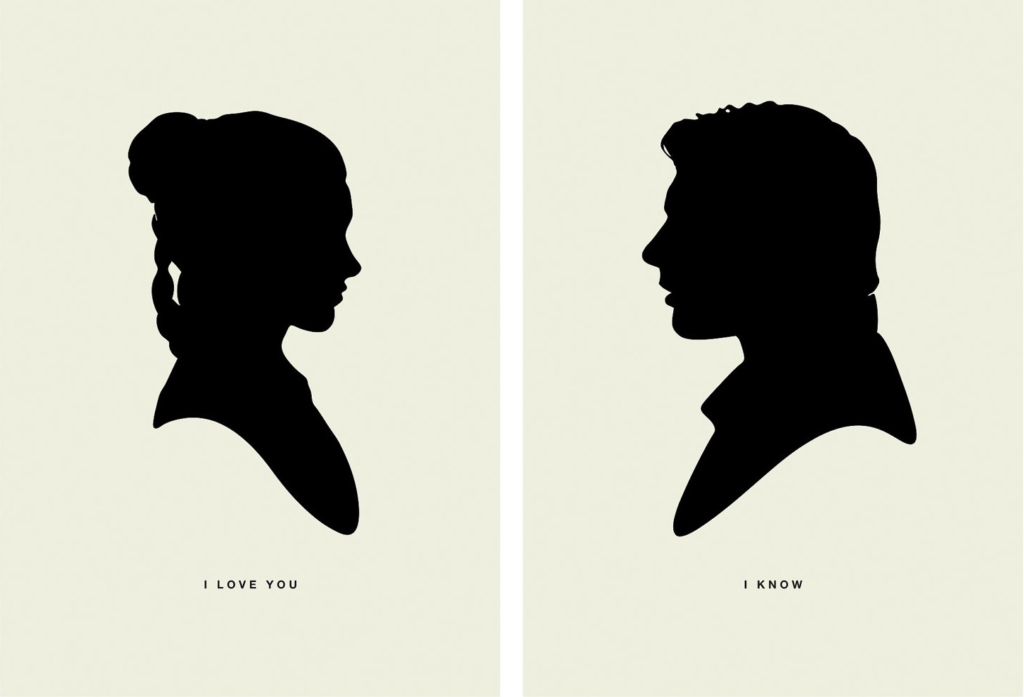 Calm Before The Storm
The introduction of Star Wars characters – especially imperial stormtroopers – into mundane situations featuring a suburban allotment, a park swing or a street-crossing is achieved with wit and imagination by Malaysian photo artist Zahir Batin. Aside from the comic effect of placing toy action figures in the scenes, the banality of the images dispels the futuristic and fantastical nature of science fiction – even stormtroopers have to wait to cross the road, you know.
zahirbatin.deviantart.com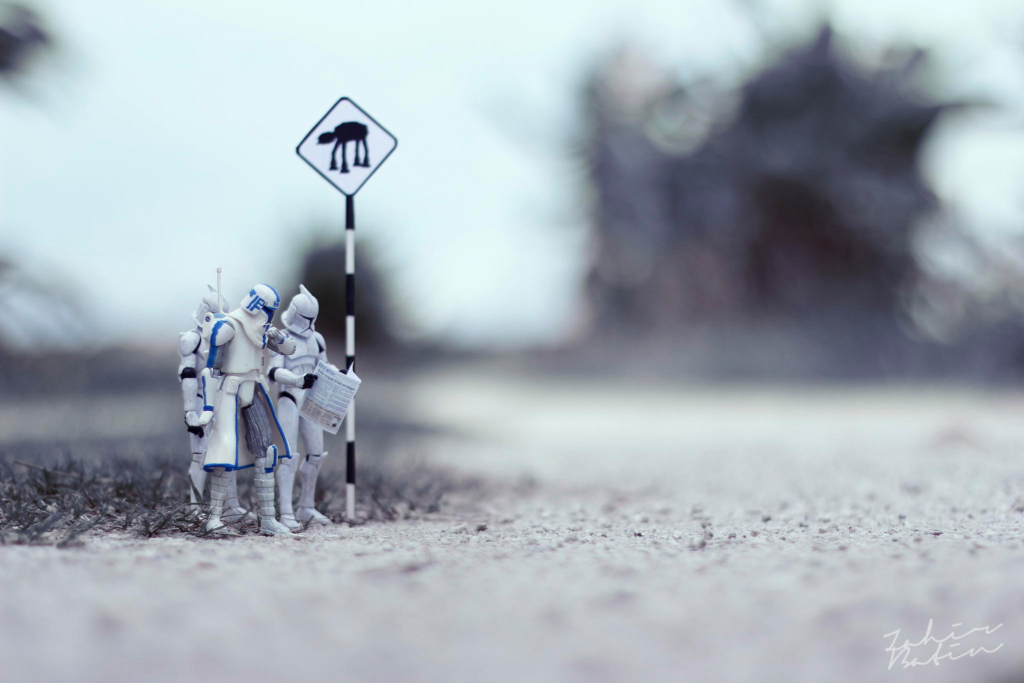 When Worlds Collide
Another series of images from Zahir Batin places menacing imperial tie-fighters or other spaceships right here on Earth, coming into contact with its inhabitants – even children. The effect is unsettling and sets overwhelming power up against defenceless prey. This is a clash of cultures far more sinister than that of merely the Dark Side set against the light. This is how a lost tribe of the Amazon must feel when coming into contact with modern 'civilisation'.
zahirbatin.deviantart.com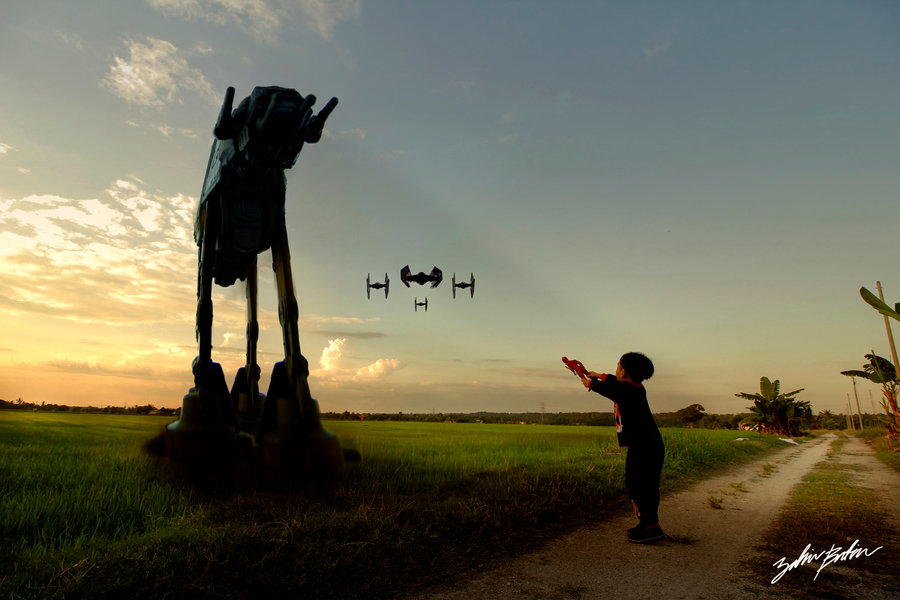 Ruff And Ready
Star Wars meets Wolf Hall? Not quite. The idea of transposing the characters of Star Wars to scenes in the style of Flemish masters is more inspired, though, than even photographic artist Sacha Goldberger may have realised. Why? It's all about light and shadow isn't it – "The dark side… and the light" as the latest trailer puts it. There is also a certain delicious pleasure in imagining the Dark Lord himself, Darth Vader, having to sit patiently for a portrait.
sachagoldberger.com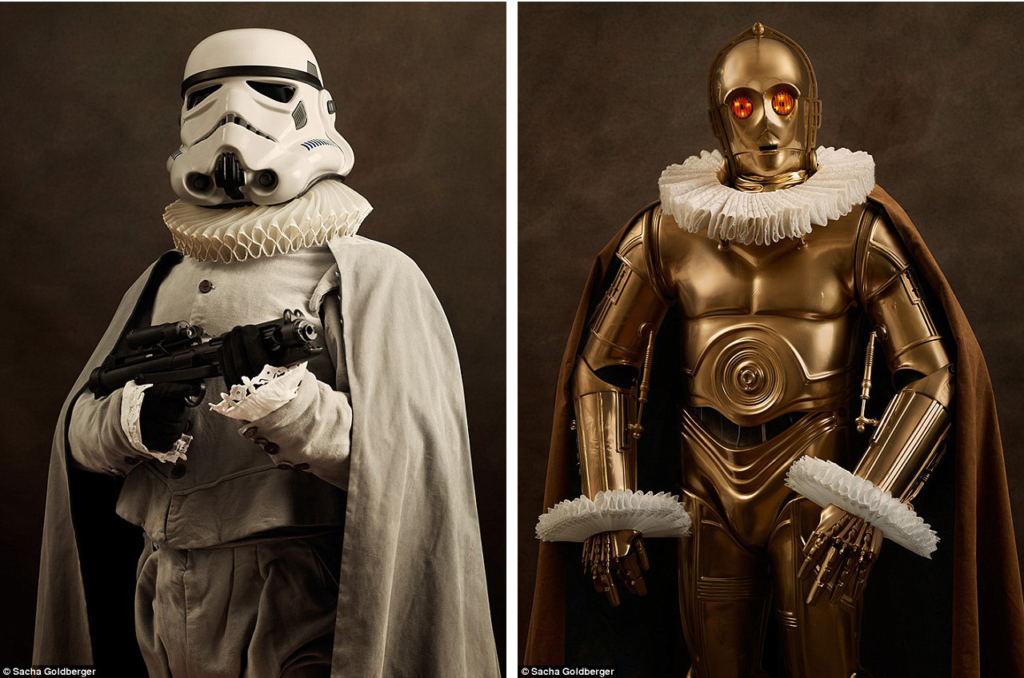 Star Wars 8-Bit
Less is more for Sydney-based minimalist graphic designer Brenton Powell. His 8-bit visualisation of Star Wars is sympathetic not just for its wilfully low-tech approach in today's picture-perfect Photoshop world, but also because it takes the viewer back to a simpler time when 8-bit graphics were actually high-tech… A time like 1977 perhaps – an age of Pong, Space Hoppers, pocket calculators and a hopeful little low budget film from George Lucas called Star Wars.
society6.com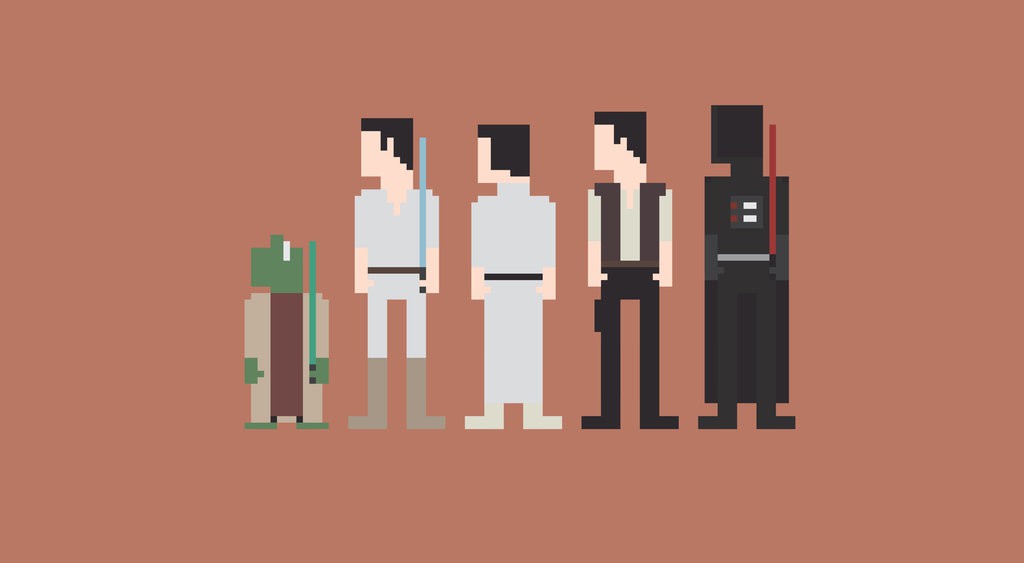 Glowing References
A glowing report goes to Dutch artist and illustrator Metin Seven for his luminous x-ray style x-wing fighters. The simplicity of the design, with a Glowing outline of the spaceship on a dull navy blue background, emphasises the iconic nature of the films. The motif is instantly recognisable and – geektastic though it may be – subtle enough to blend in with other home furnishings. That's the theory, at least…
society6.com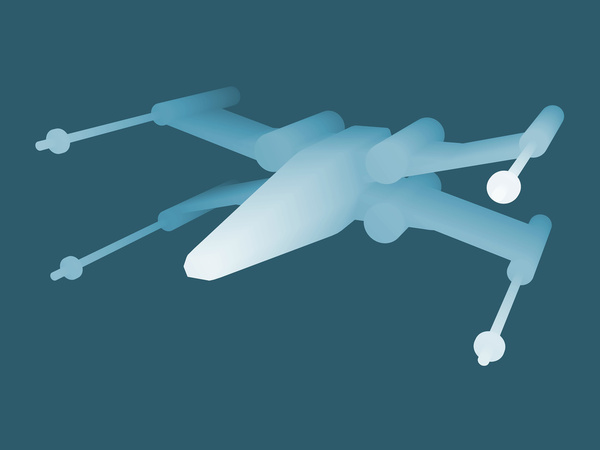 Victorian Wars
"Hmm, Master Yoda a top hat on his head does wear…" Whatever the height- and linguistically challenged Jedi master might think, there is something irresistibly charming and whimsical about artist Terry Fan's decision to transport the familiar characters from "a galaxy far, far away" back to a steampunk-infused Victorian era. Who needs imperial star destroyers when you could have hot air balloons?
society6.com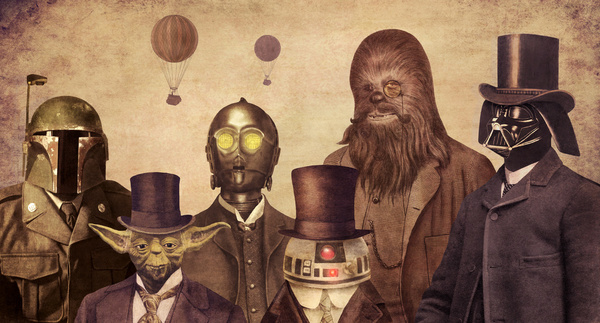 Coming soon: JJ Abrams' continuation of the Star Wars saga is scheduled for release in December, although industry insiders continue to speculate on a possible surprise early release in summer.
Article by James Lee-Tullis
"There has been an awakening, have you felt it?"