';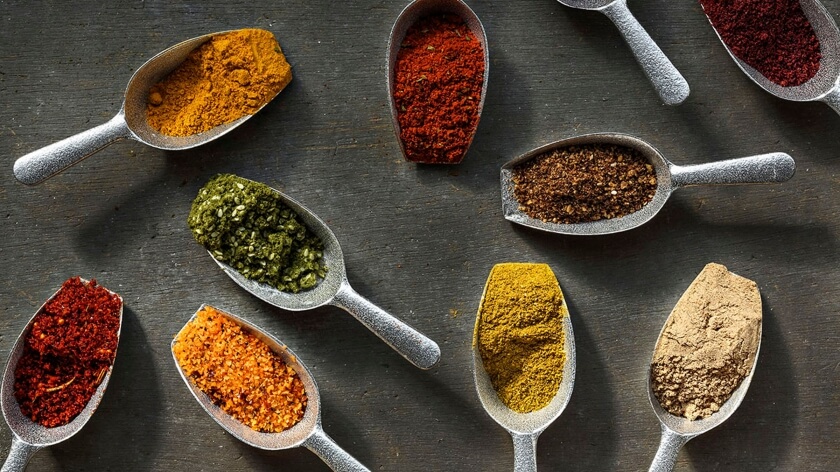 ;
Forget about "variety is the spice of life". For these food bloggers, chefs and spice shop owners across the globe, spice is life – period.
When we asked them to pick their absolute favourite spice mix, one spice shop owner said, "It's like asking who is your favourite child!" However, they all debated and, in the end, shared the one blend they like best.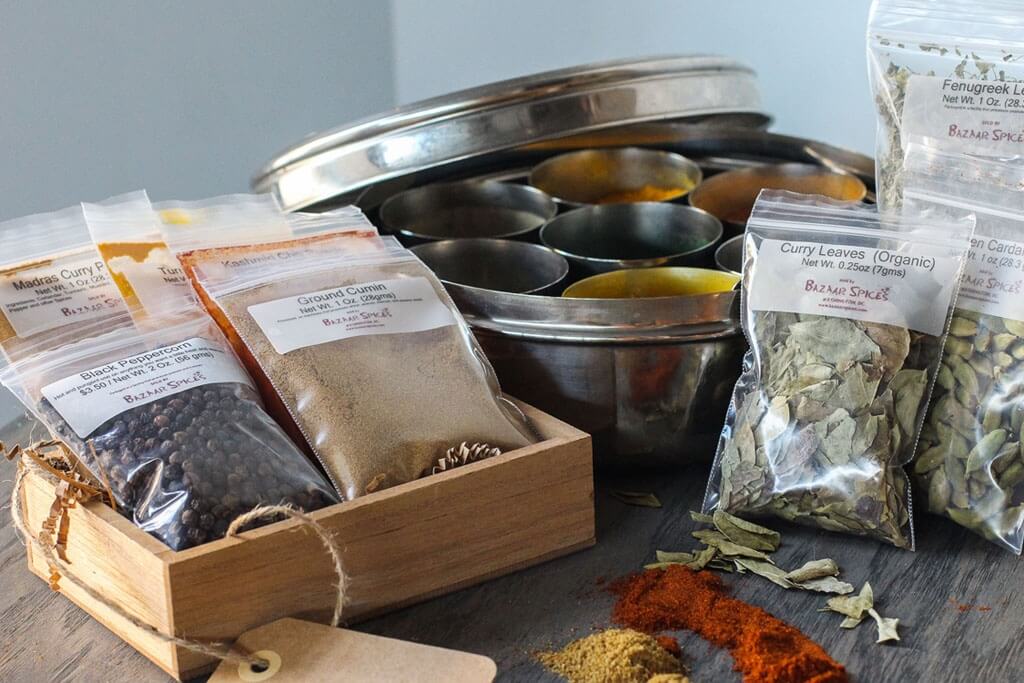 Vadouvan Curry
Ivan Fitzgerald and Monica Grover of Bazaar Spices
"Vadouvan is a blend that has a French-inspired flavour profile. It's generally on the milder side, but a touch of heat can be added. Vadouvan can be used as a table spice: a pinch on vegetables or in chicken noodle soup adds a touch of flavour, but its uses are pretty much endless. We've met folks who used Vadouvan in eggs, popcorn, and even as a savoury dessert topping!
"Vadouvan is a more complex curry that combines a number of ingredients, such as onion, garlic, turmeric, black and red pepper, but the main ingredients that make Vadouvan different from other curries are curry leaves, nutmeg and cloves."
Ivan Fitzgerald and Monica Grover are owners of Bazaar Spices in Washington, D.C., selling high-quality spices and food products from around the world, as well as offering an array of food- and spice-related classes, cooking demonstrations and spice camps for kids and adults. [Photo: Kara McCartney]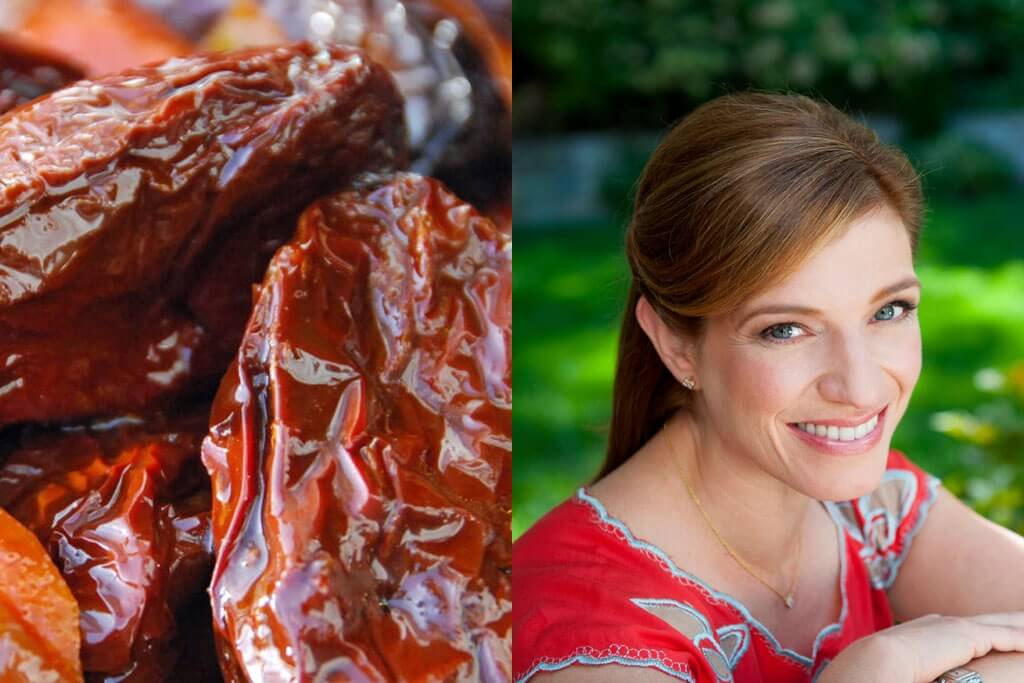 Chipotles in Adobo Sauce
Pati Jinich
"Chipotles in Adobo Sauce are fresh jalapeños that are picked ripe, dried in the sun and smoked, then rehydrated and macerated in a marinade of marjoram, thyme, bay leaves, brown sugar, salt, tomato sauce or paste, and vinegar, and sometimes even another rehydrated dried chilli, like the ancho chilli (which is a dried poblano).
"The flavour is multi-layered, with a combination of spicy, sweet, smoky, savoury and acidic. You can use both the chillis or the marinade they're in, because after they're macerated and canned or bottled, the sauce becomes one with the taste of the chipotles. I've tested recipes for over a year to come up with one I was proud of, but it's quite laborious to make. Your best bet is to try the different commercial brands and stick with one that you love.
"It's a deeply Mexican condiment and can be used for anything: in salsas, to season soups and vinaigrettes, or make marinades and sauces for cooking all sorts of meat and proteins. It's also a favourite condiment for tacos, sandwiches, tortas – even hamburgers and hot dogs. Anything!"
Pati Jinich is a Mexican-born chef residing in the US. She is the author of cookbooks Mexican Today and Pati's Mexican Table, as well as TV host of Pati's Mexican Table on PBS and Amazon.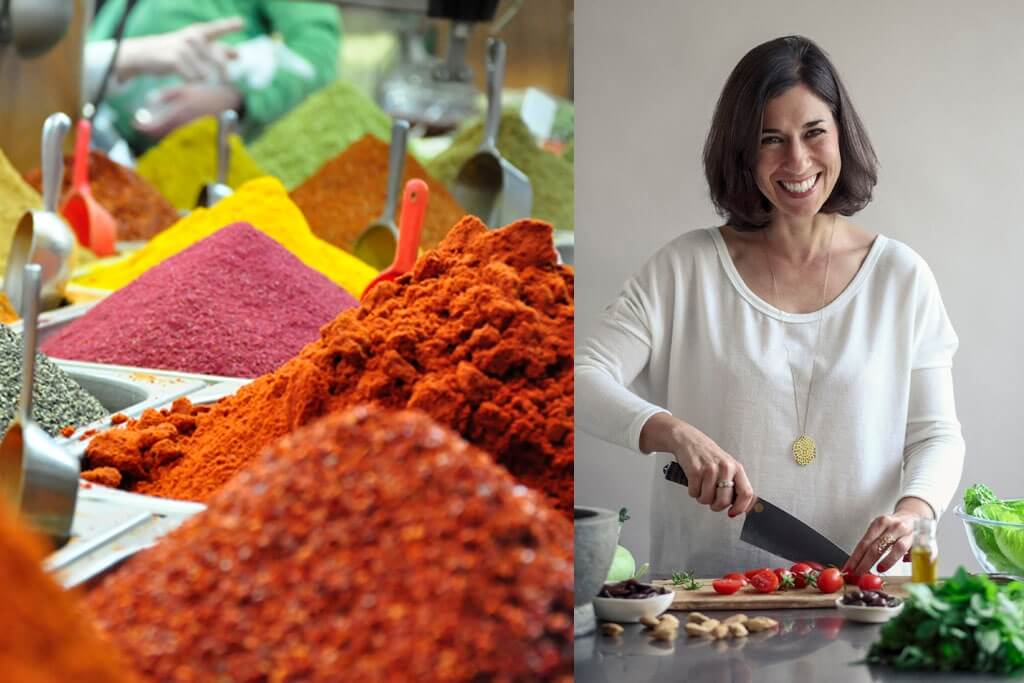 Hawaiij For Coffee
Inbal Baum of Delicious Israel
"My most treasured spice mix is called Hawaiij for Coffee, or my nickname for it: the Yemenite Pumpkin Pie Spice. This Yemenite blend is one of two blends commonly found in Israel – one is the savoury version, which is used for soup and looks/smells like a curry blend. However, the sweet version that stole my heart is the "for-coffee" version, which is a warming spice mix that combines cardamom, cinnamon, ginger, nutmeg and occasionally cloves or fennel seeds. Just as with any blend, the percentage of each ingredient can really shift the flavour profile. My most beloved version packs an extra ginger kick, adding spiciness.
"The traditional use for the Hawaiij for Coffee blend is to sprinkle it on top of black Turkish ground coffee, or to brew it with the coffee, adding a natural sweetness. As my favourite Yemenite spice vendor claims, there is a great added benefit: 'Drink every day! It will make you at least 10 years younger'.
"Its likeness to pumpkin pie spice makes it perfect for recipes. Check out this one for Hawaiij coffee donuts by our fave food blogger Molly Yeh (who may also have a mild obsession with Hawaiij)."
Inbal Baum is the founder of Delicious Israel, a culinary tour company that reveals the best, freshest and most hidden gem spice shops and foodie secrets in Israel.
Panch Phoron
Anastasia Sharova & Srikant Singh of Happy Bellyfish
"Panch Phoron, or Five Seeds, is our favourite blend and a staple in our kitchen. It's literally a mix of five whole seeds – so no grinding is involved, which makes it extremely easy to make. The blend is widely used in northern and eastern India, and it pairs best with starchy vegetables. Moreover, this spice mix also adds a lot of nutritional value to any dish.
"Preparation is extremely easy: You take 5 seeds (fenugreek seed, nigella seed, cumin seed, black mustard seed, fennel seed) and mix them in equal proportion. When you cook with it, just slightly fry it in a pan until the aromas start to come out, then add a vegetable of your choice. That's it!"
With their blog Happy Bellyfish, Anastasia and Srikant aim to facilitate learning about cooking and food from cuisines all around the world, and to promote an understanding of our cultures and environment through food.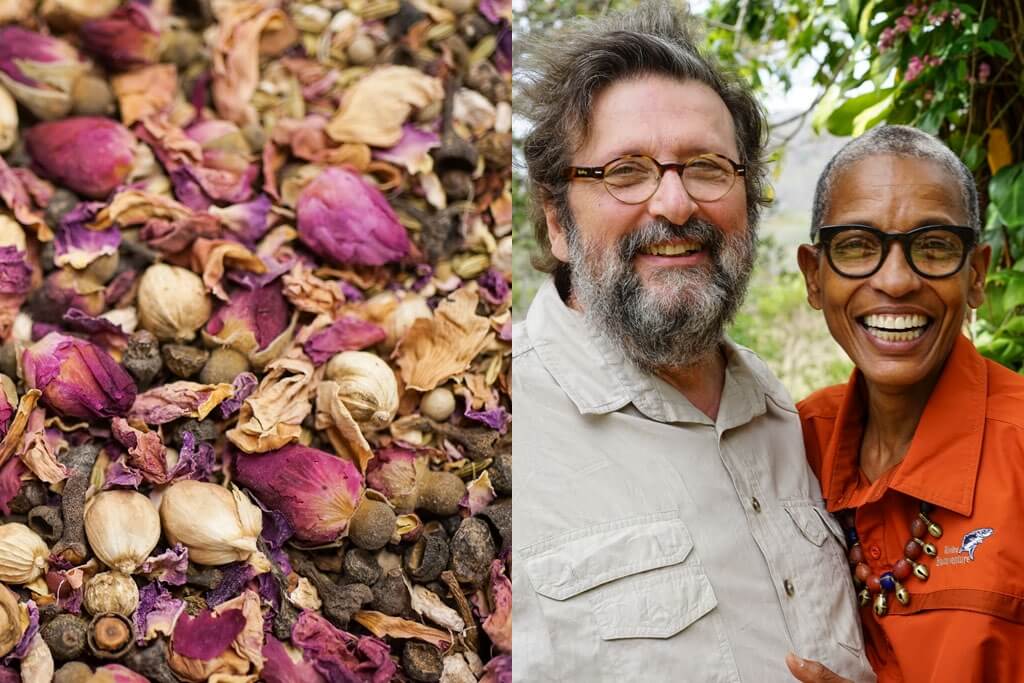 Silk Road Blend
Philippe and Ethné de Vienne of Épices de Cru
"We 'discovered' the Silk Road blend while travelling in Kashgar, Western China with our daughter, but I suspect the local Uighur 'discovered' it centuries ago. This market town is close to where the Silk Road meets the Spice Road from India, so we decided to call it Silk Road, but the locals know it only as 'the blend' they use for chicken, lamb, rice and noodle dishes.
"It was a challenge to reproduce, but that's the kind of thing that makes our job satisfying. It's so unlike any blend found anywhere in the world today; the closest thing to it would be Ras el Hanout from Morocco. Our version contains saffron, cassia, cassia buds, Sichuan pepper, white pepper, long pepper, green cardamom, Chinese white cardamom, star anise, fennel, clove, Persian roses, Chinese roses and ginger. We use it in a Lamb, Nut and Dried Fruit Pilaf, in Uyghur-Style Noodles, or in desserts like Silk Road Carrot Cake or Silk Road Chocolate Truffles."
Épices de Cru is a family-owned tea and spice company based in Montréal – a business borne out of Phillippe and Ethné de Vienne's love of food and travel. They believe it's the best job in the world.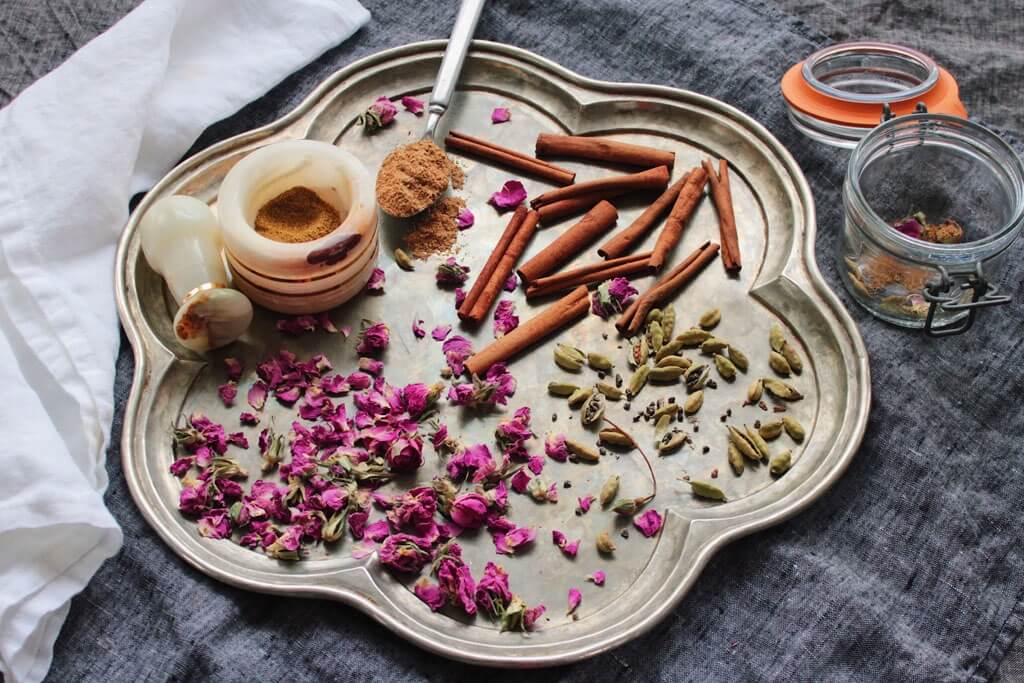 Advieh
Azita Mehran of Turmeric and Saffron
"I love Persian advieh. It's a fragrant spice mix that enhances aroma and the flavour of Iranian polow (rice) dishes. There are many recipes for advieh with many different combinations of spices; to make my version, thoroughly blend 2 tablespoons of ground dried rose petals, 2 tablespoons ground green cardamom, 1 tablespoon ground cinnamon, 1/2 tablespoon ground cumin and 1/2 tablespoon ground coriander. Store in a tightly covered glass jar.
"This spice mixture may be used in Persian dishes such as Loobia Polow, Tah Chin and Sabzi Polow. As you layer the parboiled rice and other ingredients, such as chicken pieces, ground beef or herbs, in the rice pot, sprinkle a teaspoon of advieh evenly over the rice."
Azita Mehran is a New York-based food blogger and the author of the Persian food blog Turmeric & Saffron.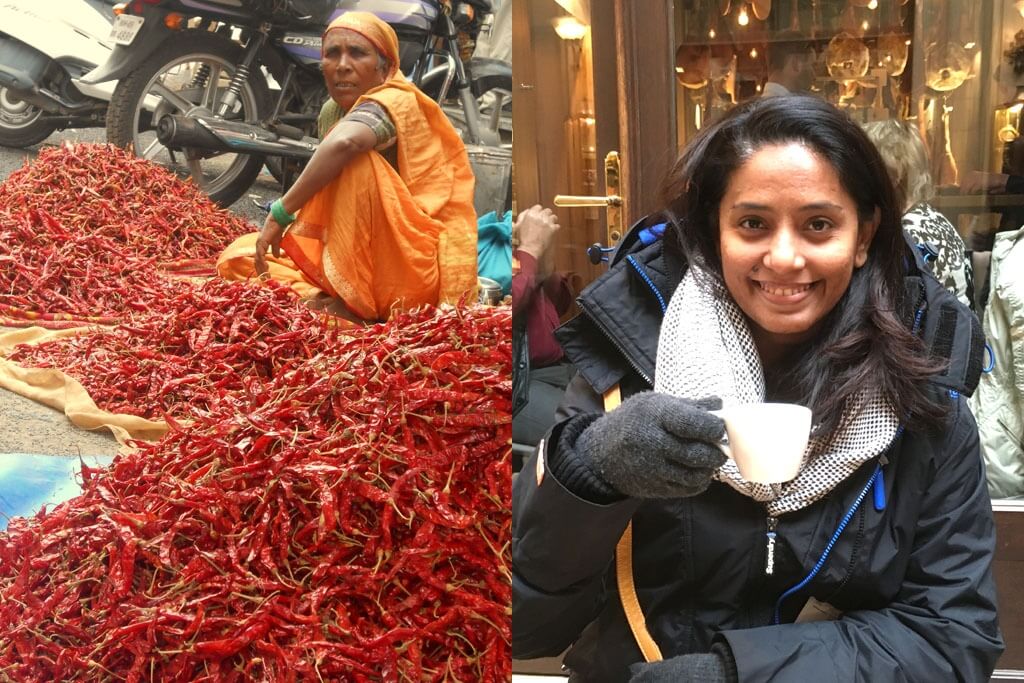 Kolhapuri Masala
Prachi Joshi of Deliciously Directionless
"Although I was brought up in Mumbai, my most vivid summer holiday memories are of spending time at my maternal grandparents' home in Kolhapur, and of the delectable feasts cooked up by my three aunts.
"Their secret weapon is the Kolhapuri masala – a magical combination of spices, coconut, onions, garlic and red chillies that gives Kolhapuri cuisine a rich, well-rounded taste. It includes two varieties of dried chillies and spices, such as cinnamon, cardamom, cloves and star anise, all of which are dry-roasted. To make it, fry onions, garlic and coconut to release their rich flavours, mix the spices, and then grind the mixture to a coarse powder. Traditionally, this masala was prepared at each home, though it's now easily available in the markets. It takes a bit of an effort to prepare, but it can be made in bulk and stored."
Travel and food writer Prachi Joshi's stories have appeared in the likes of Nat Geo Traveller, Travel + Leisure, Vogue, and more. She also chronicles her culinary adventures on her blog Deliciously Directionless.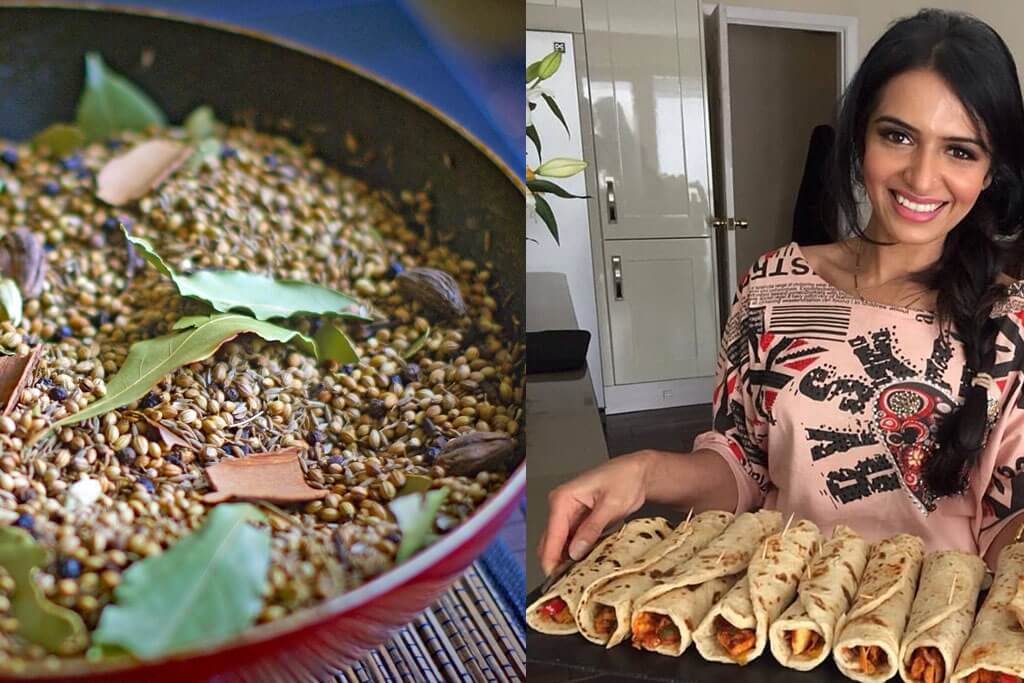 Garam Masala
Monica Sawhney Haldar of The Spice Club Manchester
"An Indian spice blend used in many different dishes, Garam Masala is Hindi and translates into English as "warm spices". I always make it from scratch, as it's very easy to make and much better than shop-bought. Simply combine cumin seeds, coriander seeds, cinnamon sticks, bay leaves, green cardamom, black cardamom, cloves and black peppercorns in a hot, dry pan. Toast for 2-3 minutes until you see the shade turn slightly darker and you begin to smell the fragrance of the spices. Turn off the heat and allow the spices to cool. Then grind in a coffee/spice grinder. Store in an airtight container."
Monica Sawhney Haldar is a self-taught chef and founder of Manchester-based The Spice Club, a pop-up Indian restaurant and cookery school. On her food blog, Monica's Spice Diary, she muses about her take on the world at large – which is more often than not about food!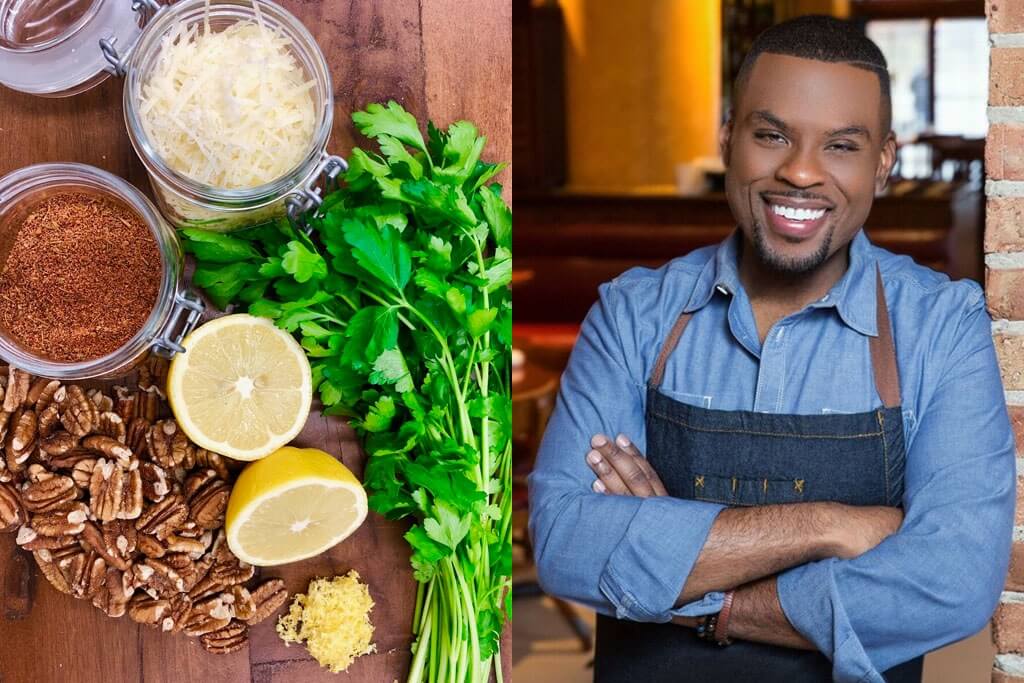 Bayou Cajun Spice Blend
Chef Judson Todd Allen
"This blend is my all-purpose seasoning. I use it on just about everything from roasted brussels sprouts to salad dressings and dips. One of my favourite ways to incorporate this highly flavourful spice mix is with shrimp, garlic, olive oil, wine and parsley to make a 'healthy' scampi that will send you into a foodgasmic state of euphoria.
"I'm sharing a recipe for New Orleans Pecan-Crusted Catfish from my book The Spice Diet that uses this spice mix and a pecan crust. I use the crust as a crunchy, savoury and spiced topping for pasta, chicken, fish and vegetable dishes. I enjoy fried food, but I recognise I can not make it a staple in my diet. This is a good alternative, and gives tons more flavour."
Get the spice blend and catfish recipe here.
Chicago native Chef Judson Todd Allen's mission is to design powerhouse flavours sourcing seasonal, local and sustainable ingredients that change the way people think and feel about healthier foods. The use of flavourful spices is one of his weight loss tactics, as featured in his book The Spice Diet.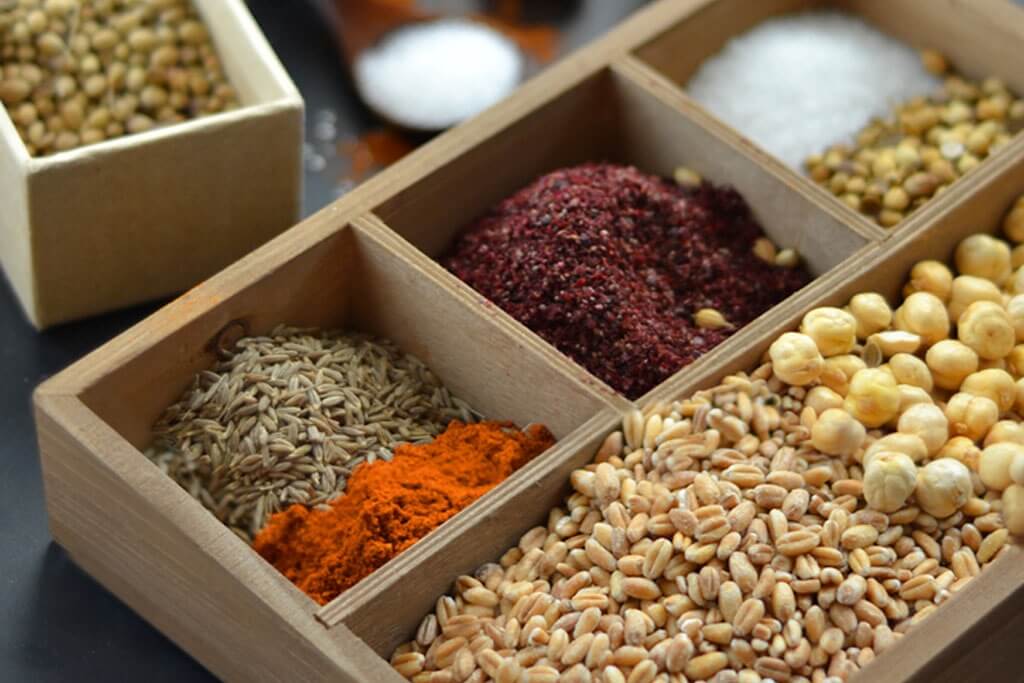 Arabic Seven Spice Blend
Sawsan Abu Farha of Chef in Disguise
"Spice blends remind me of the trips I used to take with my dad to downtown Amman. There was a time when you could only buy your spices in the old parts of the city. Sure, it's more convenient to have a supermarket or a mall around every corner, but I always found it enchanting to watch the process of making a spice blend.
"The spice shop we used to go to was run by a kind and cheerful old man, watching him make spice blends was like watching a dance. He would maneuver his way around the crowded shop adding a little bit of this, a hint of that, pausing to smell the mix every now and then to make sure he added the right amounts of spices and decide on what to add next. He never used the scales or measuring cups, yet he managed to produce the exact same blend every time.
"The Arabic seven spice blend is used heavily in Levantine cuisine, particularly in Syrian and Lebanese recipes. As the name implies, there are seven spices that make up this blend and give it its signature flavour that's used to add an irresistible Middle Eastern touch to soups, tomato sauces, rice pilafs and couscous. You can also use it as a rub for red meat and chicken.
"To make it, grind together 250 grams allspice, 110 grams black pepper, 52 grams cloves and 25 grams each of nutmeg, cardamom, cinnamon and dried ginger."
Sawson is an orthodontist by day and a passionate food explorer by night. She shares authentic Middle Eastern recipes on Chef in Disguise, along with family favourites from around the globe.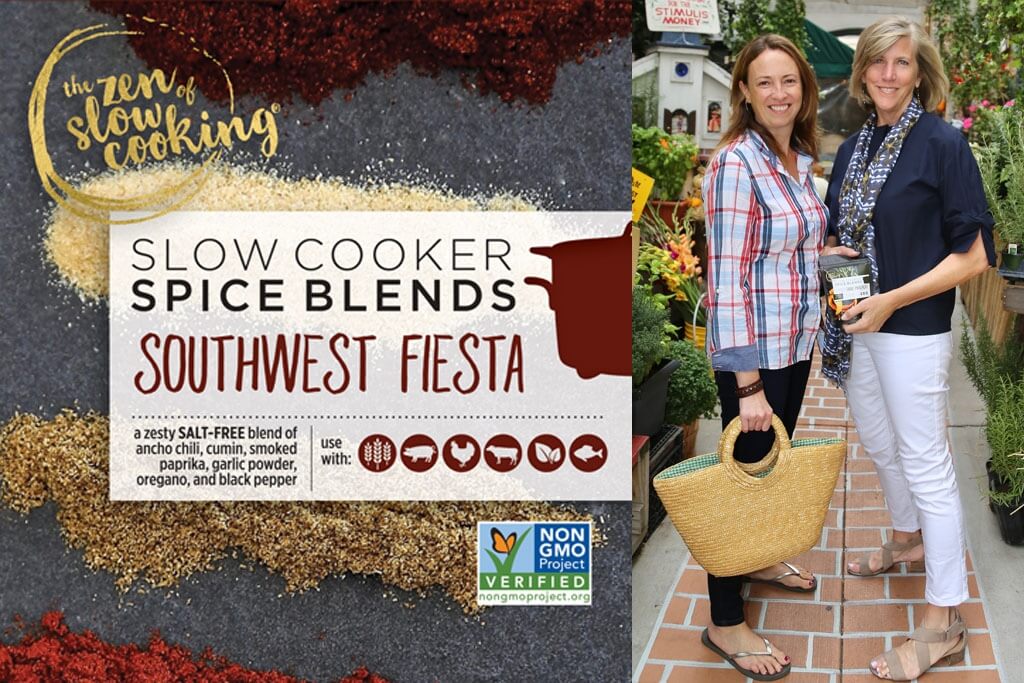 Southwest Fiesta
Jane McKay of The Zen of Slow Cooking
"I fell in love with the food of the Southwest when I moved to Chicago and discovered that many of the authentic ingredients were available in my neighbourhood. This led me on a journey of discovery into the simple and diverse cuisine of the region, and to create one of my favourite spice blends, our zesty Southwest Fiesta. From a rich beef brisket chilli, to a light chicken tortilla soup, or salmon tacos paired with a refreshing mango salsa, this combination of ancho chilli, cumin, smoked paprika, garlic oregano and black pepper exemplifies the fusion of the Southwest."
The zen of slow cooking came about from Jane McKay and Meg Barnhart's desire to help people find more time to gather around the table. Since 2012, they've published more than 200 recipes and sold over 10,000 slow cooker spice blends, all designed to aid the home cook in finding a little zen in the kitchen.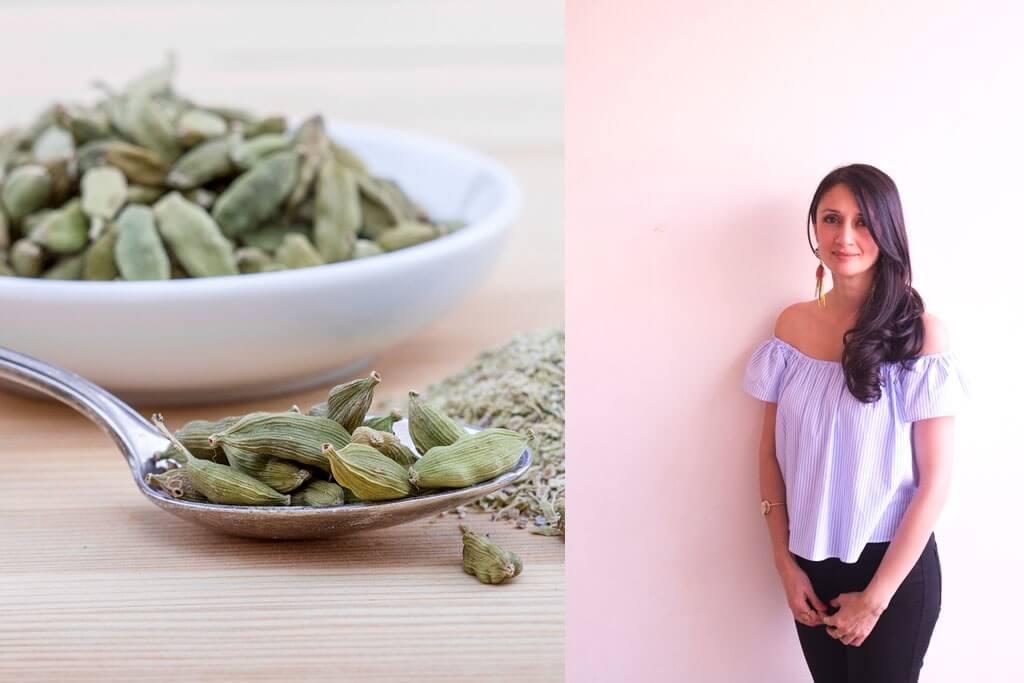 Sweet and Savoury
Shayma Saadat of The Spice Spoon
"I have two signature spice mixes: one for savoury dishes, and one for sweet dishes.
I keep a very simple savoury spice mix in my cupboard, which can go into anything ranging from a lentil soup, to a warming Pakistani-style chicken stew, or mashed potatoes. To make it, dry roast coriander and cumin seeds till fragrant. Crush in a pestle and mortar. Combine with 1/4 teaspoon turmeric powder. Use liberally in stews with pink salt and cayenne pepper.
"The sweet one requires the seeds of 3 cardamom pods (husks removed), 1 teaspoon edible dried rose petals, 1 clove. Crush everything in a mortar and pestle and add to your favourite pound cake or scone recipe."
Shayma Saadat is an internationally published food writer, stylist and photographer who focuses on the food of her heritage – Afghanistan, Iran and Pakistan – which she refers to as Silk Route cuisine. A world traveller currently living in Toronto, Shayma is the author of the food memoir style blog, The Spice Spoon.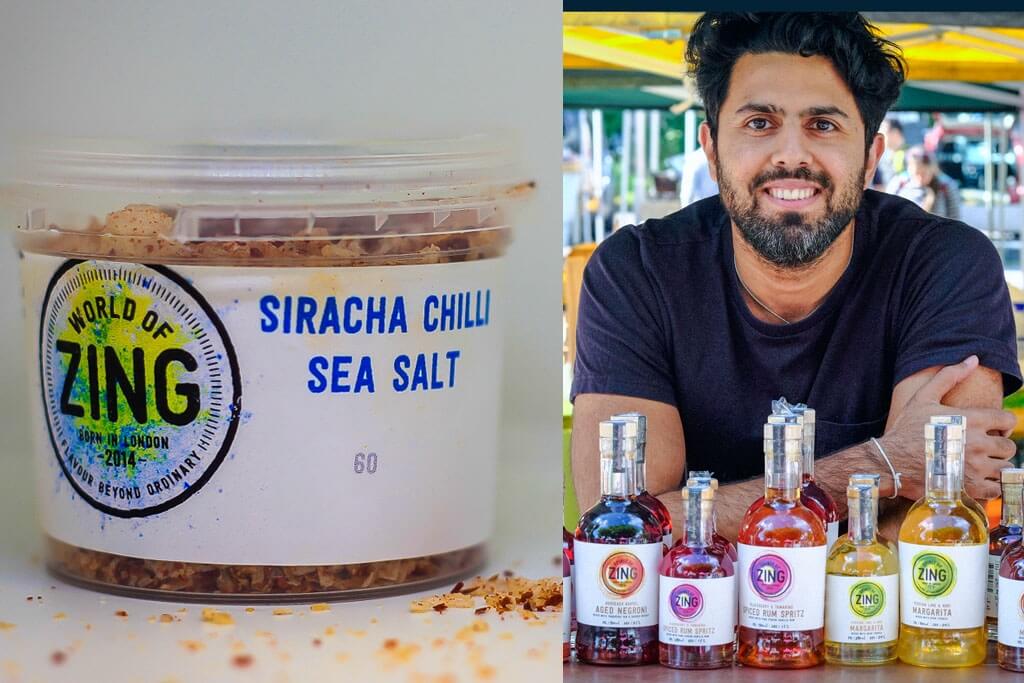 Sriracha Chilli Salt
Pritesh Mody of World of Zing
"I'm a huge fan of chillies, but not necessarily for their heat. With over 2,000 chillies to choose from – from fruity to smoky to fiery – you're likely to find an exciting array of flavour profiles to give your dishes a touch of zing. My current obsession is the Sriracha Chilli Salt that we created, inspired by the famous Thai hot sauce. The blend uses a mixture of Korean gochugaru and Turkish pul biber chilli flakes, sweet paprika and garlic. With a fruity aroma, cumin-like undertones and a moreish salty flavour that provides the gentlest of heats, I use this to pep up everything from my avocados and fried eggs to my Sunday roast!"
Launched by 'flavour guru' Pritesh Mody from a stall at Brockley Market, World of Zing has quickly become recognised amongst the UK's most innovative food and drink businesses. The product range comprises everything from bottled cocktails to artisanal table sauces.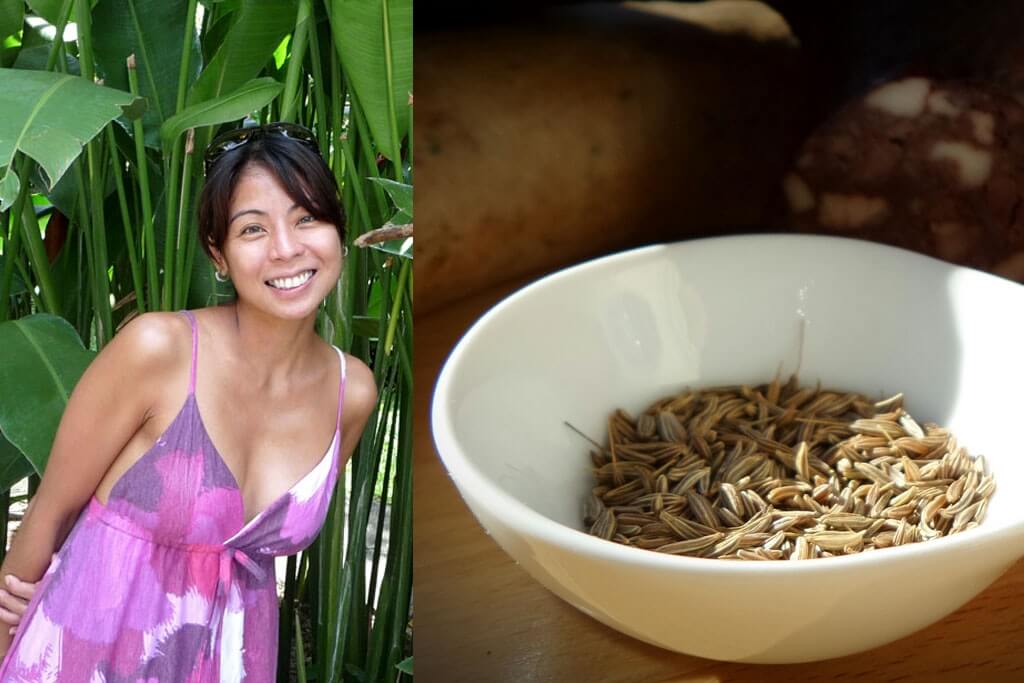 Renéelicious Rub
Renée Macatulad of Will Fly For Food
"My favourite spice? Easy, that's cumin. I also love smoky flavours, so I add pimentón (smoked paprika) and anything with fresh garlic. I take those three ingredients, simply add lemon and oil, and that makes for a perfect marinade or rub. It's quick, tasty and versatile – I use it for fish, chicken or pork, and it's also great for grilling!"
Will Fly for Food is a travel blog for the gastronomically inclined. JB and Renée call themselves 'Traveleaters', and food always determines their travel decisions.
Article by Irene de Vette
Spices are indispensable in the modern kitchen. What popular blend can you simply not do without?