';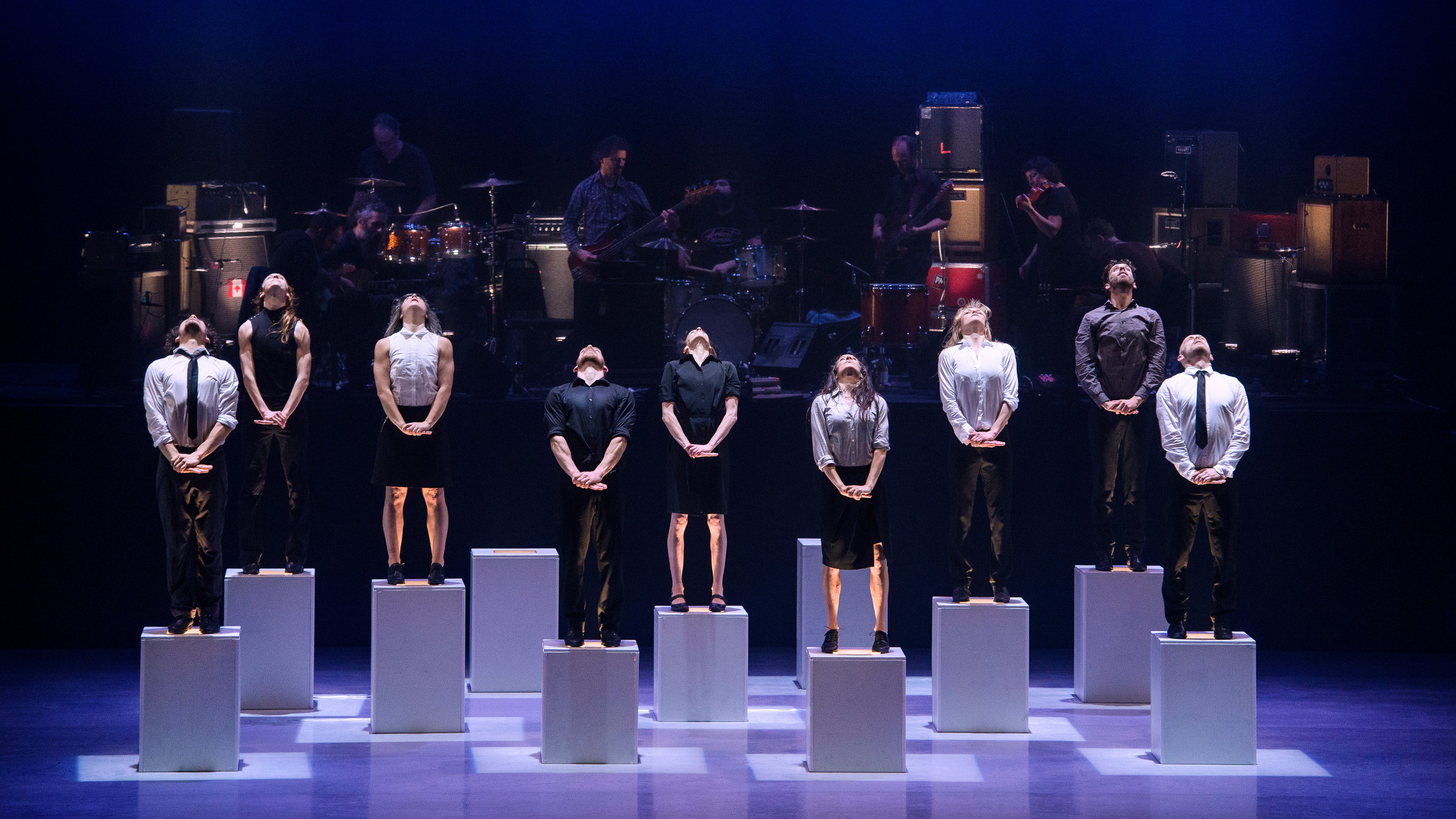 ;
There's no excuse for feeling uninspired this June, not with this action-packed lineup of events around the world. From ancient Incan rituals, to parties in a dormant volcano, and an exuberant cultural celebration deep in the Amazon, this is what's on.
The Governors Ball Music Festival
New York City, USA
3-5 June
Whatever your poison – hip hop, pop, indie, rap, rock, electro – GovBall has got you covered. Relatively young, the festival originally took place in 2011 on Governors Island (hence the name), but has since grown in size and notoriety, prompting a move to a larger park space on Randall's Island; this is where names like Robyn, Beck, The Killers, Kanye West, Death Cab for Cutie and Of Monsters and Men will converge for 3 days of music and good times.
governorsballmusicfestival.com
[Photo: Forest Woodward]
Sanno Matsuri
Tokyo, Japan
4-15 June
Celebrated for centuries, this cultural fete sees hundreds of participants, dressed in festive ancient costumes, parade through central Tokyo carrying shrines, drums and traditional instruments. Ikebana flower arrangements add a floral touch, while savouring Japanese tea in the Hie-jinja shrine garden provides a taste of tradition.
jnto.go.jp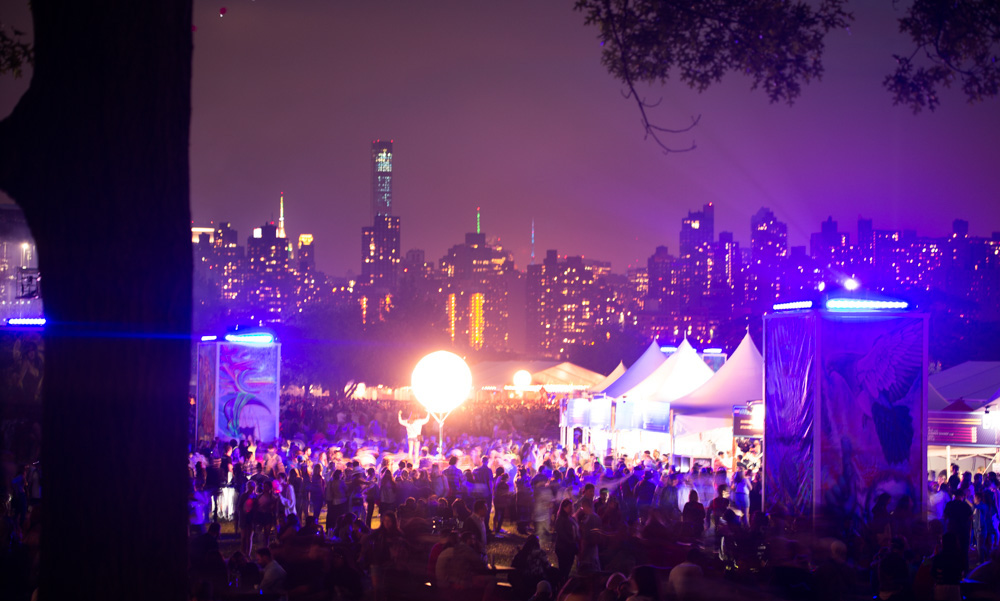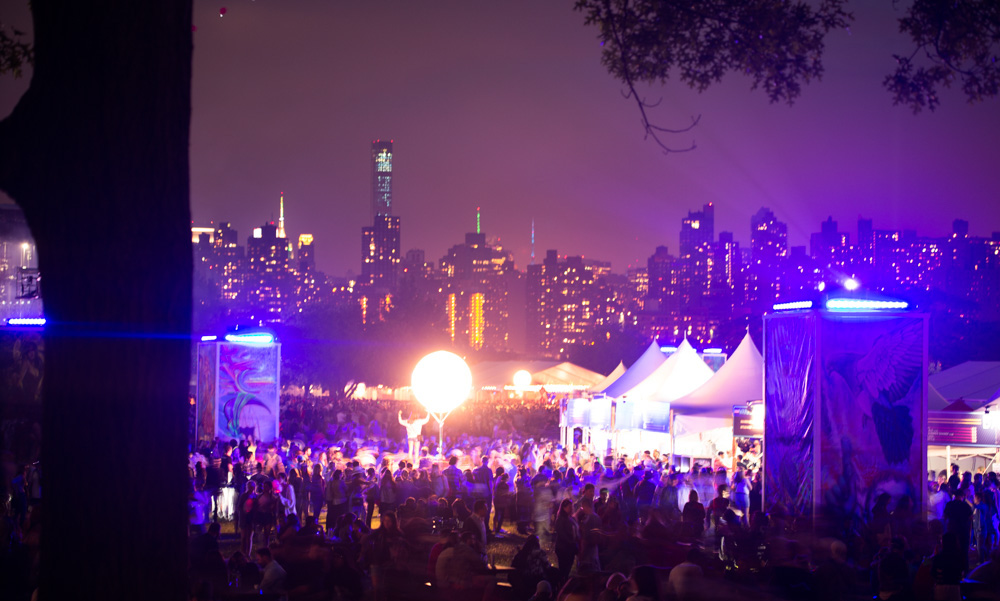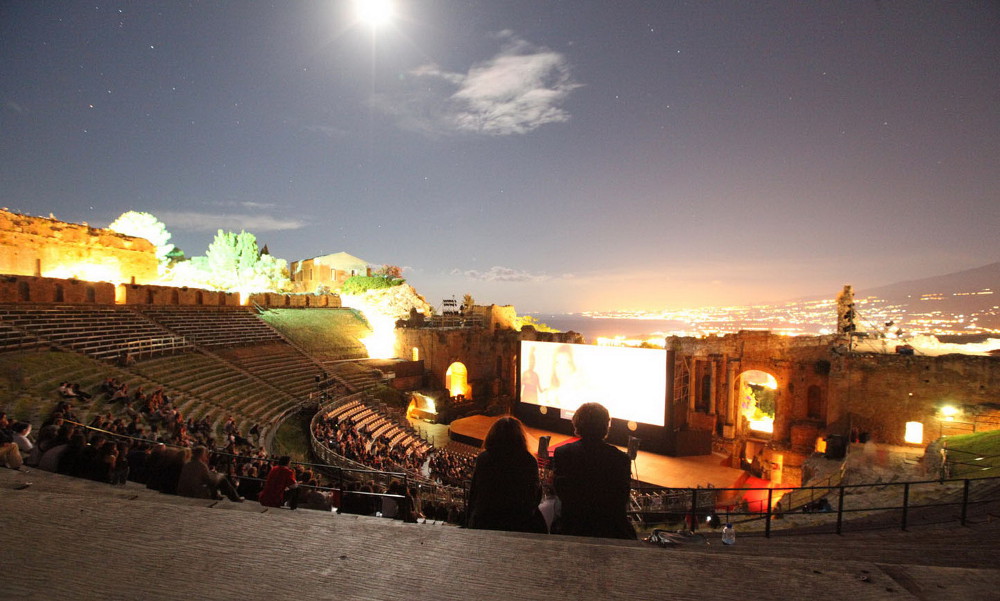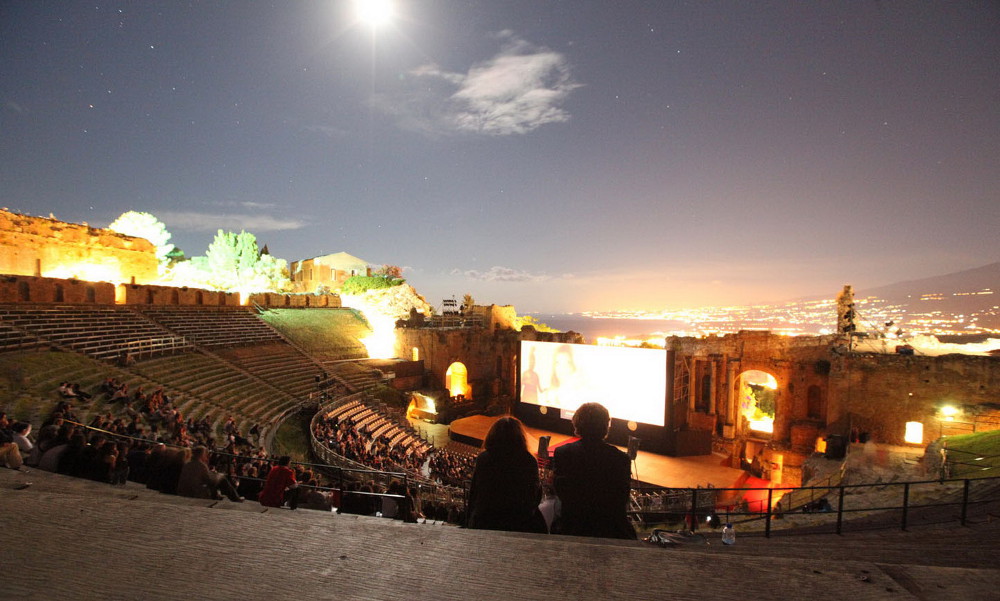 Taormina Film Festival
Taormina, Italy
10-18 June
Eat your heart out, Cannes. Sicilian resort town Taormina does everyone else's film festivals one better, by hosting screenings in an ancient Greek amphitheatre overlooking the sea. Film premieres are complemented by Hollywood-style cocktail galas, but for those whose party invitations get lost in the mail, there's plenty of delight to be had in strolling Taormina's medieval alleys.
taorminafilmfest.it
Dark Mofo
Hobart, Tasmania
10-21 June
As wintertime descends upon Hobart, the city's popular museum for subversive contemporary art gears up for the cold-weather version of its flagship MONA FOMA festival. Expect theatre performances, musical sets, light shows, screenings of classic films, and late-night openings of the MONA museum – all with a slightly twisted smirk. There may even be an early morning nude swim (don't say we didn't warn you).
darkmofo.net.au
Terschellings Oerol
Terschelling, Netherlands
10-19 June
Museums are nice and all, but this is an art experience that can't be contained by four walls. Every summer, the obscure island of Terschelling becomes a destination for culture vultures who make the trek to see site-specific art installations, theatre productions, musical acts, dance productions – you name it – pop up in every nook and cranny of the isle, from seaside stages to interactive installations in the forest. There's something happening every minute, and your affordable ticket gets you access to nearly all of it, so plan well; we recommend renting a bicycle and doing transport the Dutch way.
oerol.nl
[Photo: Gerben van Heijningen/Flickr]
Luminato
Toronto, Canada
10-26 June
Move over TIFF – for a Toronto festival that covers all the bases, Luminato is it. Expect everything from literary readings to culinary workshops, film screenings, visual art installations and performances galore, all taking place in venues across the city and attracting huge names – we're talking Rufus Wainwright, David Byrne, Philip Glass – who have been known create original works for the occasion. And with the festival frequently hosting world premieres of films, operas, plays, artworks and the like, this is an absolute must for fans of the arts.
luminatofestival.com
[Photo: Russell Millard]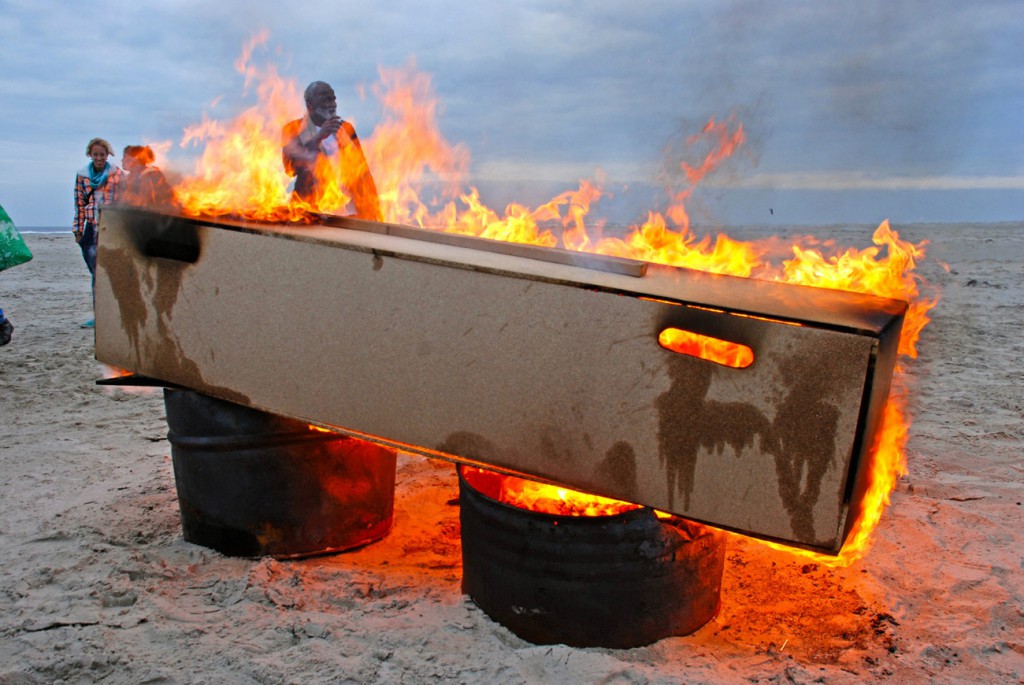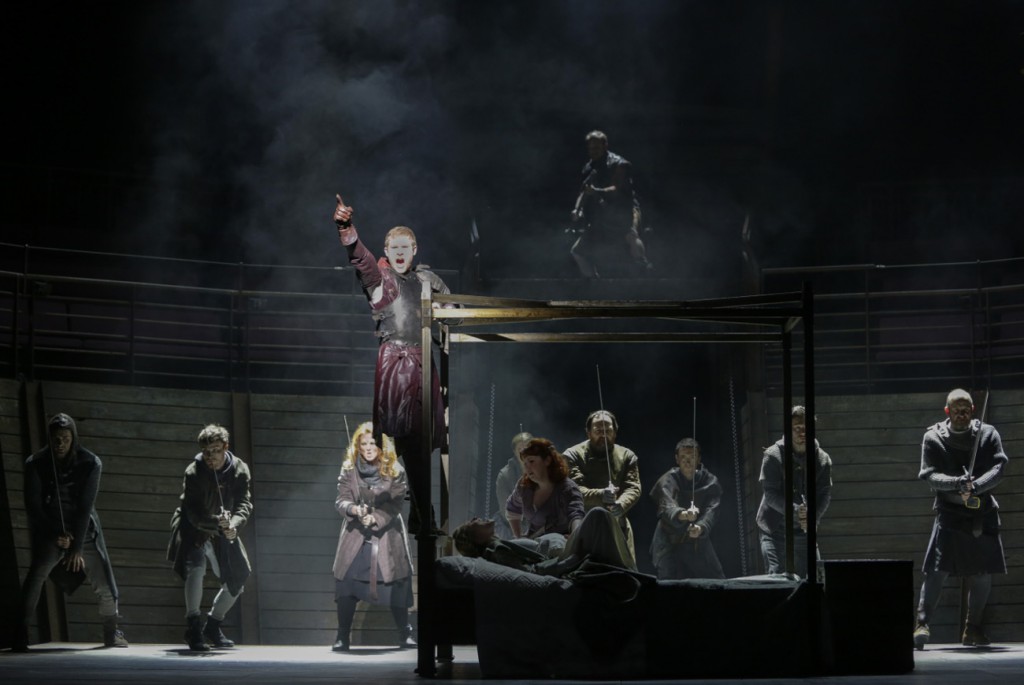 Field Day
London, England
11-12 June
Though relatively new on the scene, Field Day has secured itself a place among the top must-do music events in London with an eclectic lineup that stretches from big banner names to folk musicians. Come for the music, stay for the good eats by Street Feast and the fun and games in the Village Mentality area.
fielddayfestivals.com
Bali Arts Festival
Bali, Indonesia
11 June – 9 July
It's tempting to roast in the sun all day sipping cocktails, but visitors to Bali during June and July will want to venture further from shore to take in this cultural celebration. Showcasing the old (think: traditional dance dramas, musical performances, handicraft-making) along with the new (documentary films, photography workshops, displays of the culinary arts), the festival hopes to impart the true spirit of Bali.
bali-indonesia.com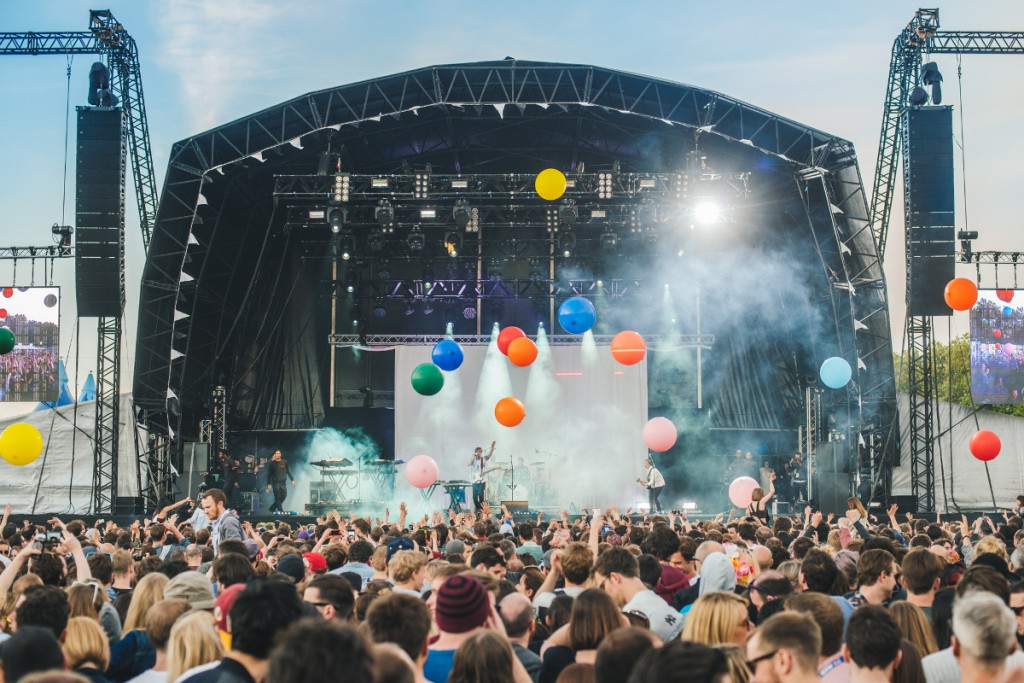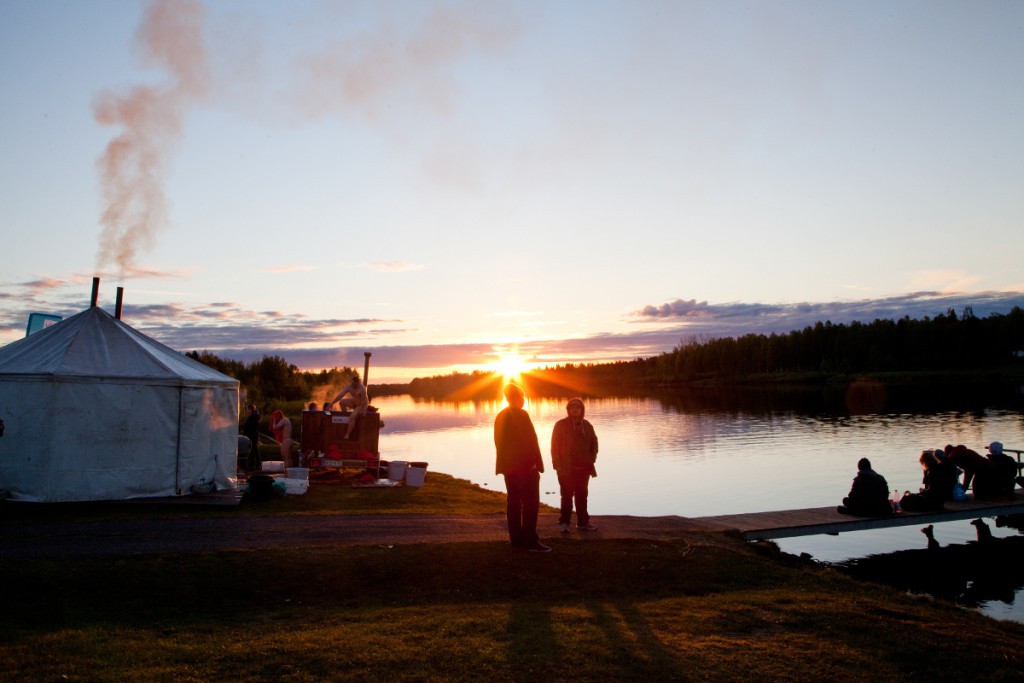 Midnight Sun Film Festival
Sodankylä, Finland
15-19 June
During these five days in northern Finland, the sun never quits. And neither do the film screenings. Contemporary movies are presented along with classics from the silver screen, many accompanied by commentary from film theory experts.
msfilmfestival.fi
Secret Solstice
Reykjavík, Iceland
17-19 June
Summer days might not be hot in Iceland, but the summer music scene certainly is. Taking place, as indicated by its moniker, during the summer solstice, this festival takes advantage of 72 hours of nonstop sunlight and offers nonstop action for revellers – circadian rhythms be damned. Get ready to rave inside a glacier, party on a boat in the North Atlantic, steep in a geothermal pool and attend the world's first concert inside a volcano. There's also an exclusive ticket available for 6 festival-goers to have the experience of a lifetime (private concerts, anyone?) – if they can swing the USD 1 million price tag, that is.
secretsolstice.is
Boi Bumba
Parintins, Brazil
24-26 June
Deep in the heart of the Amazon lies an island town that can only be reached by a river boat journey – and a rather long one at that. Yet each year thousands of curious travellers make the voyage to watch locals put on the show of the century. Separated into two competing troupes, they tell an ancient story of love through a grand display of pageantry involving intricate costumes, over-the-top props, massive parade floats and expertly choreographed singing and dancing – all produced with what seems to be the budget of a Hollywood blockbuster. The performances are followed by eating, drinking, dancing and general revelry for days, from which, due to the city's isolation, there is no escape. But would you really want to leave?
boibumba.com
[Photo: David Schroeder/Flickr]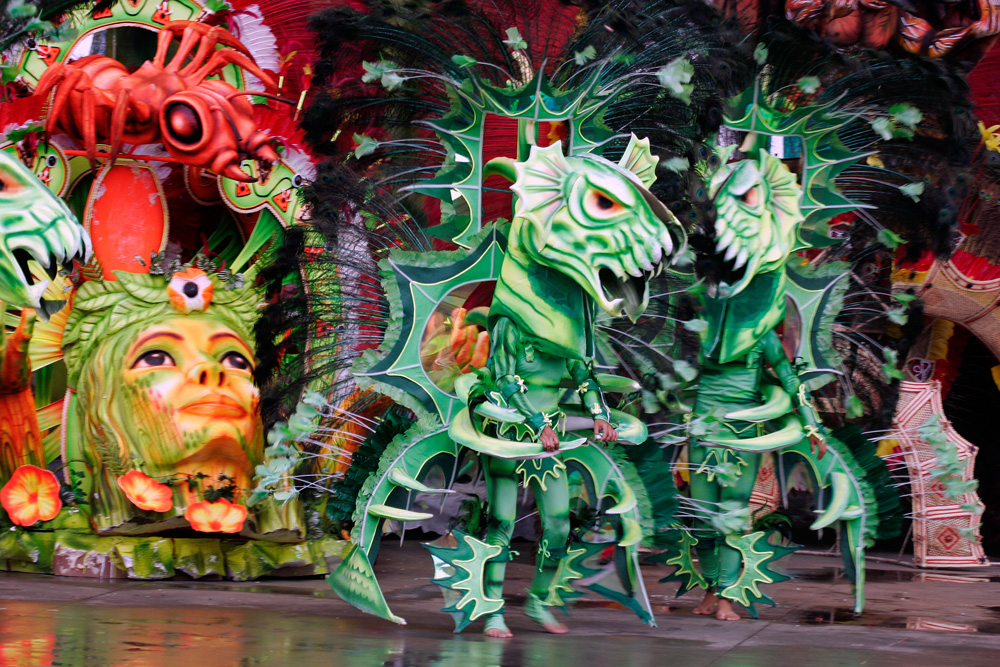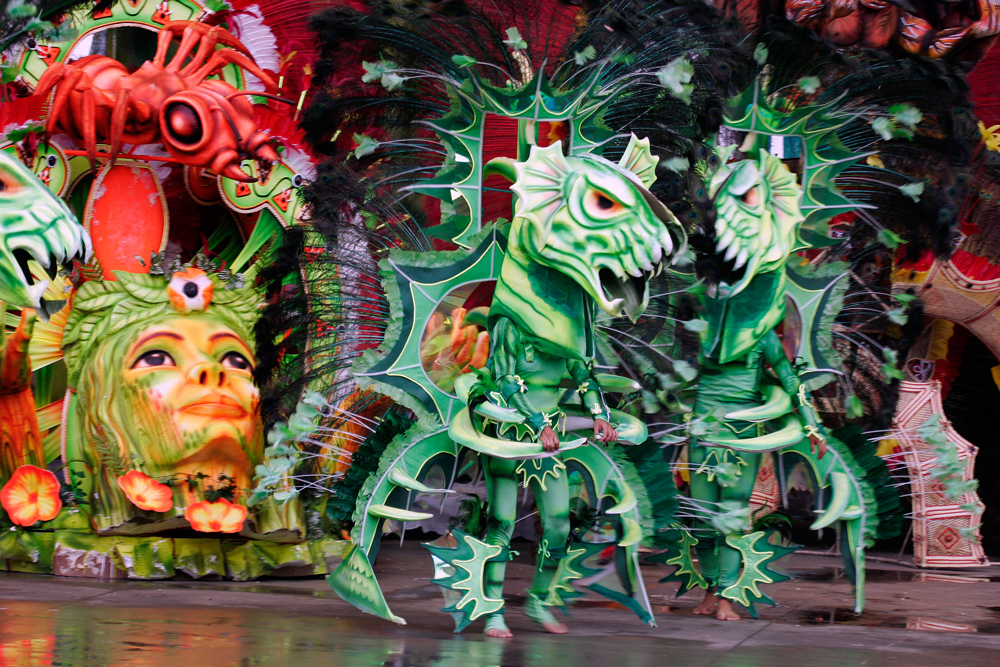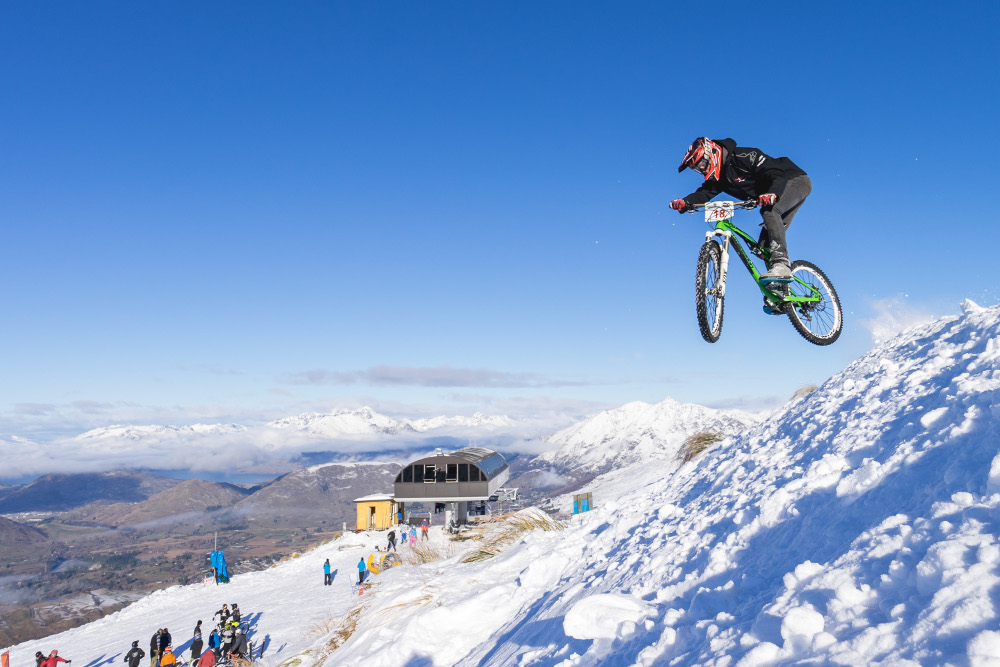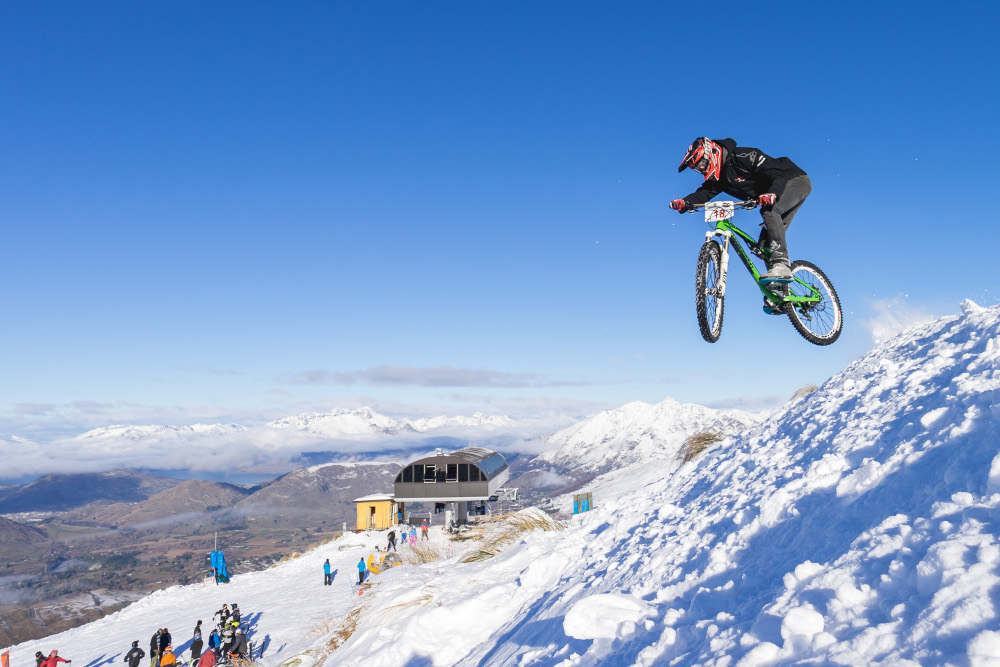 Queenstown Winter Festival
Queenstown, New Zealand
24 June – 3 July
Take a winter wonderland, then add a dash of athleticism and a heavy helping of fun-loving Kiwi spirit: that's Queenstown's Winter Festival. Jumpstarting with a free party and fireworks display, the ten-day affair hosts events both sporty (ice hockey, Frisbee golf, mountain-biking on snow) and social (jazz nights, comedy shows, a lakeside Mardi Gras party) alongside some weird and wonderful spectacles, like a cross-dressing "drag race" and Mountain Mayhem, in which participants skid down a snowy hill on suitcases.
winterfestival.co.nz
Inti Raymi
Cuzco, Peru
24 June
It's the winter solstice in South America – right about the time when the Incas would fervently worship the sun god, offering devotion and sacrifice so that the sun's life-giving light would return. Modern Cuzqueños and visitors honour the ancient tradition by reenacting Incan rituals, with actors representing figures from Incan royalty and mythology. A grand procession marches through the streets up to the fortress overlooking the city, where the Sapa Inca (Sun King) delivers a speech and a white llama is (only symbolically) sacrificed to the Mother Earth goddess, before a dance ritual is held around a great bonfire. The tone of the day is celebratory but reverent, with the week prior to the ritual day marked by more lighthearted festivities, such as street fairs concerts.
[Photo: Nyall & Maryanne/Flickr]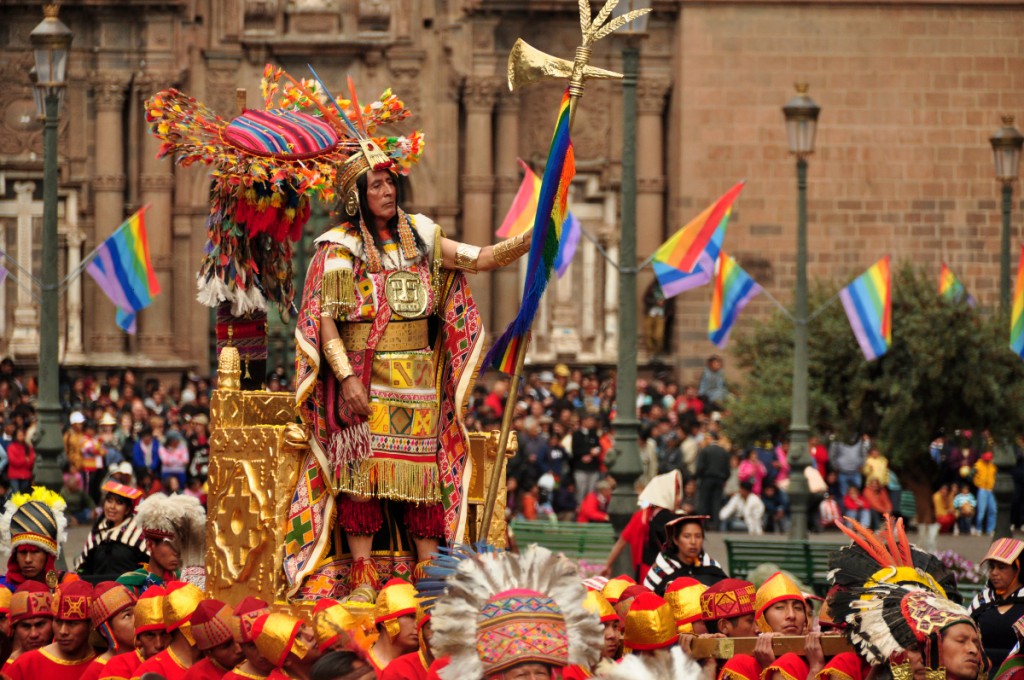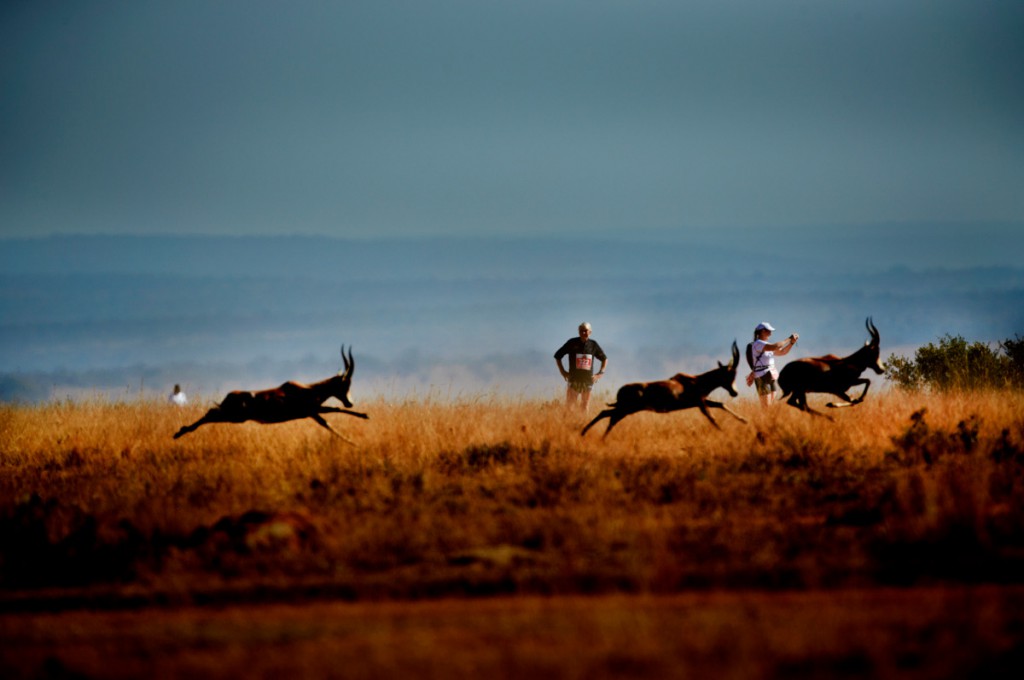 Big Five Marathon
Nkangala, South Africa
25 June
Berlin, New York, London, Paris — been there, ran that. Marathon enthusiasts looking to put a little wild in their stride could consider the Big Five Marathon, held annually on an untamed African savanna. Race through the habitat of the famous 'Big Five', with the opportunity to view elephants, buffalo, rhino, leopards and even a lion or two as you head for the finish line.
big-five-marathon.com
[Photo: Albatros Adventure Marathon]
Haro Wine Festival
Haro, Spain
28 – 30 June
All you need for this festival is a white shirt, a red scarf, a leather satchel called a 'bota bag', and a sense of adventure. The wine is your ammunition, the wine-squirting bota bag your weapon — ready, aim, fire! Every festival-goer is a happy target here, where about 50,000 litres of Riojan wine rain down on crowds of merrymakers all day long. The wine battle is followed by some non-deadly bull-fighting between local youngsters and a heifer or two, with the day ending by bonfire light and a hearty meal.
wine-fight.com
Astral Harvest
Driftpile, Alberta, Canada
30 June – 3 July
Raving under the Northern Lights? Check. Legendary chill morning sets? Got it. Classic Street Fighter II arcade game? Got that, too. Astral Harvest, deep in the rugged recesses of Alberta, invites partiers to unplug and enjoy 4 days of future bass and frontier artistry with a complementary programme of yoga classes, movement workshops, informative lectures and how-to sessions on everything from wood carving to clothing design. When you're not busting a move or learning a new skill, stretch out on the river beach, chow down on some poutine and work on your hula-hoop game – there's something for everyone to find themselves at this little community festival.
astralharvest.com
Where do you see yourself in June?