';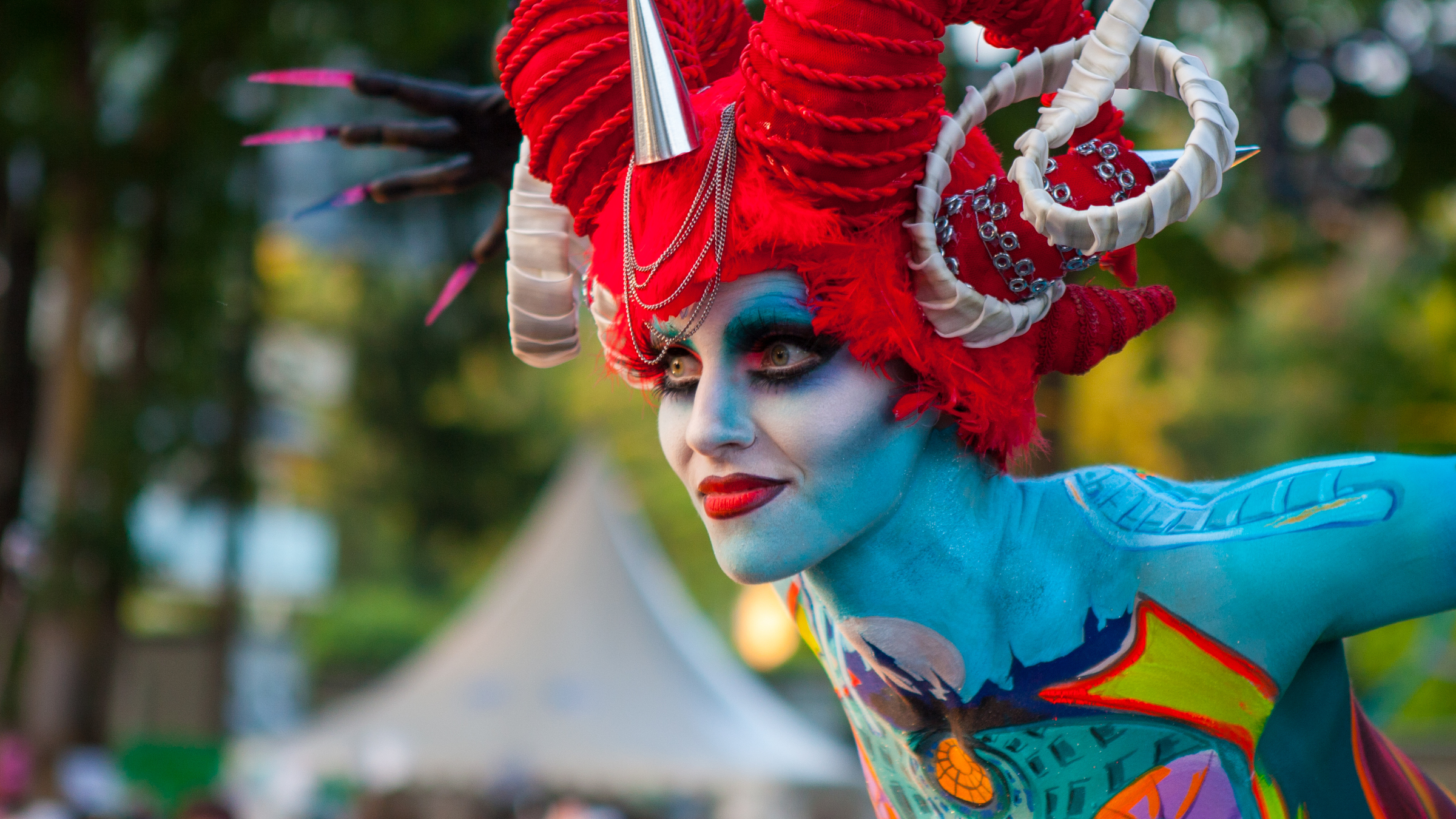 ;
Whether it's a bodypainting competition in Austria, a music festival on a Czech industrial compound or a camel race in the Outback, this is what's going on around the world this month.
World Bodypainting Festival
Pörtschach, Austria
1-3 July
Fans of fashion, art and the unconventional converge around one of Austria's most picturesque lakes for a vibrant visual feast. Models and artists from across the globe create living art, while amateur photographers capture their work – and visit workshops to improve their own camera skills. There's face-painting for kids and live music for grown-ups, as well as the chance for visitors to become bodypainting models themselves. Add a nighttime programme of parties and glow-in-the-dark body art, plus fashion shows, bodypainting seminars and the idyllic surrounds of Lake Wörthersee, and you've got one of summer's most can't-miss events.
bodypainting-festival.com
Montreux Jazz Festival
Montreux, Switzerland
1-16 July
For more lakeside fun with an element of artistry, head over to Montreux, where jazz in all its multicultural forms – from acid jazz to African beats and feisty Latin tunes – adds an extra-lively layer to a fairy tale setting. Encompassing free concerts alongside ticketed performances, musical competitions, jazz workshops and samba cruises on Lake Geneva – not to mention visits from luminaries like Van Morrison, Neil Young and Patti Smith – this is one of Europe's most long-running and highly anticipated musical events.
montreuxjazzfestival.com
[Photo: Olivier Bruchez/Flickr]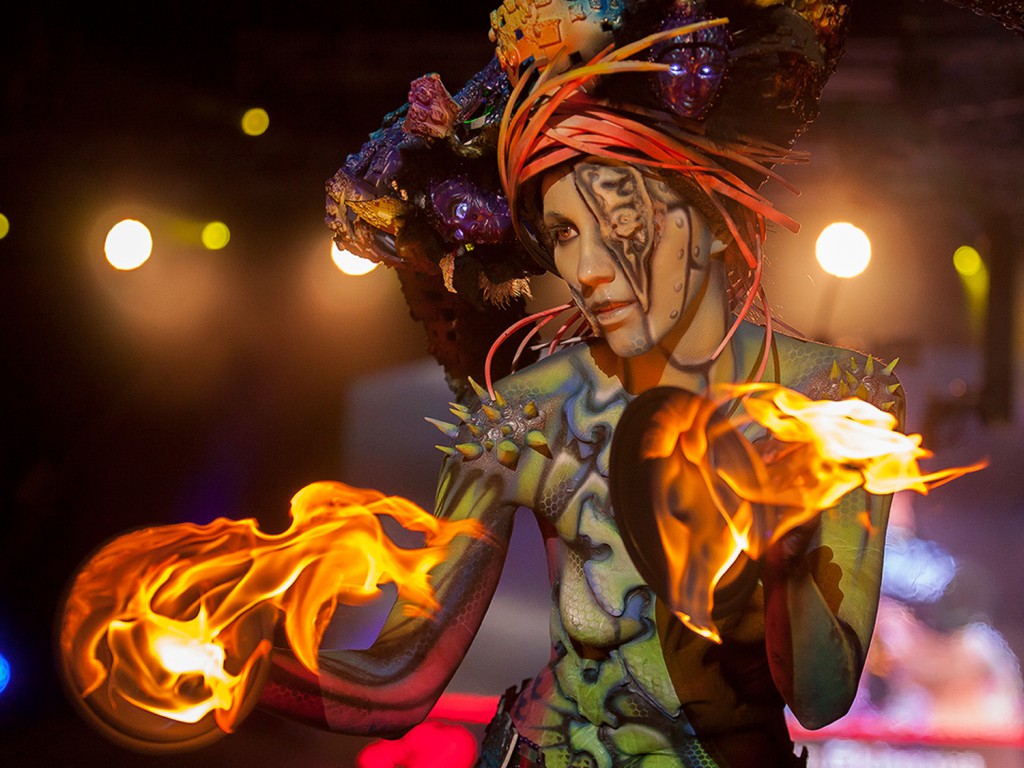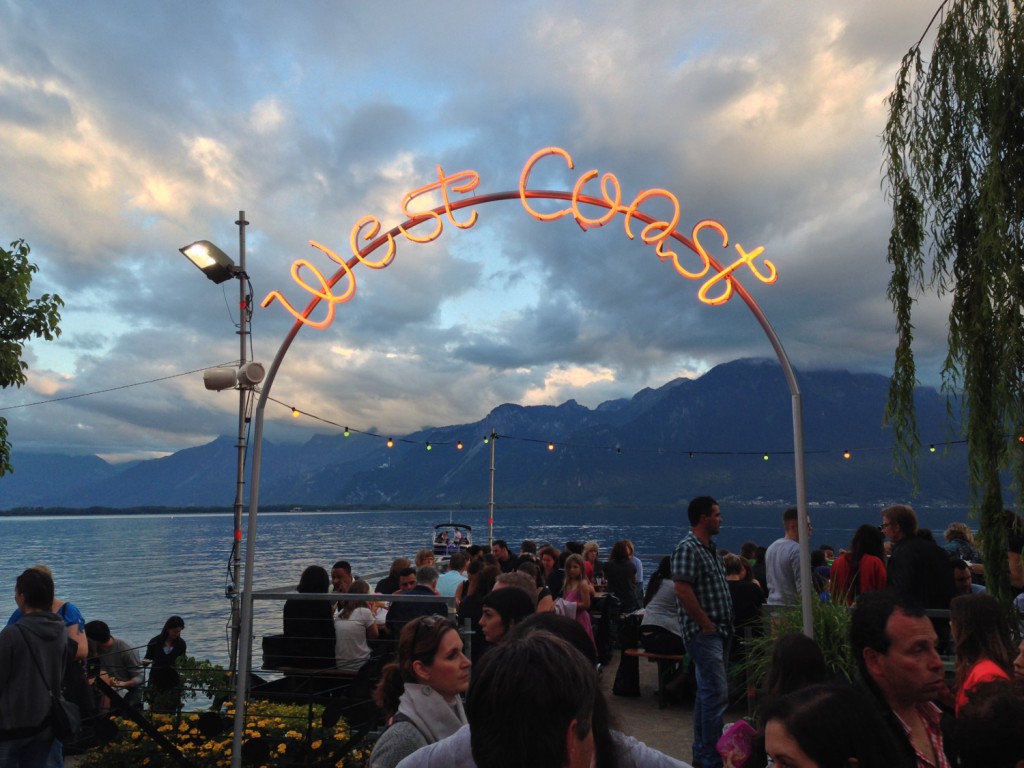 Knysna Oyster Festival
Knysna, South Africa
1-10 July
Tasty bivalves might be the headliners here, but it's not only about oysters at what organisers call "South Africa's premium sport and lifestyle festival". Activities include trail running, hiking, swimming, cycling and paddling, with competitions for visitors of all ages who can later refuel at a number of foodie events, like jazz cruises, whisky tastings or the enticingly titled 'Bubbly, Oysters & Chocolate Experience'.
oysterfestival.co.za
Gion Matsuri
Kyoto, Japan
1-29 July
The sakura blossoms may be gone, but that's no reason to strike Kyoto off your itinerary; July is when the city's cultural heritage is in bloom, in the form of a centuries-old tradition originally meant to appease Mother Nature and bring prosperity to the land. Several ceremonies, from lantern-lightings to umbrella processions and tea rituals, take place throughout the month, but the central highlight is the Yamaboko Junko parade on 17 July, in which immense, elaborate wooden floats are pulled by sheer manpower through the narrow city streets. It's a display so impressive, historic and enduringly authentic, UNESCO has named it a piece of the Intangible Cultural Heritage of Humanity.
[Photo: Hansel and Regrettal/Flickr]
Nowhere
Spain
5-10 July
Art, community and the spirit of carpe diem are what draw a modestly sized crowd of party-goers to the furthest recesses of rural Spain for a unique festival atmosphere. Here, quite literally in the middle of nowhere, a temporary society of idealists forms to make connections, gain new perspectives and have the time of their lives dancing the night away.
goingnowhere.org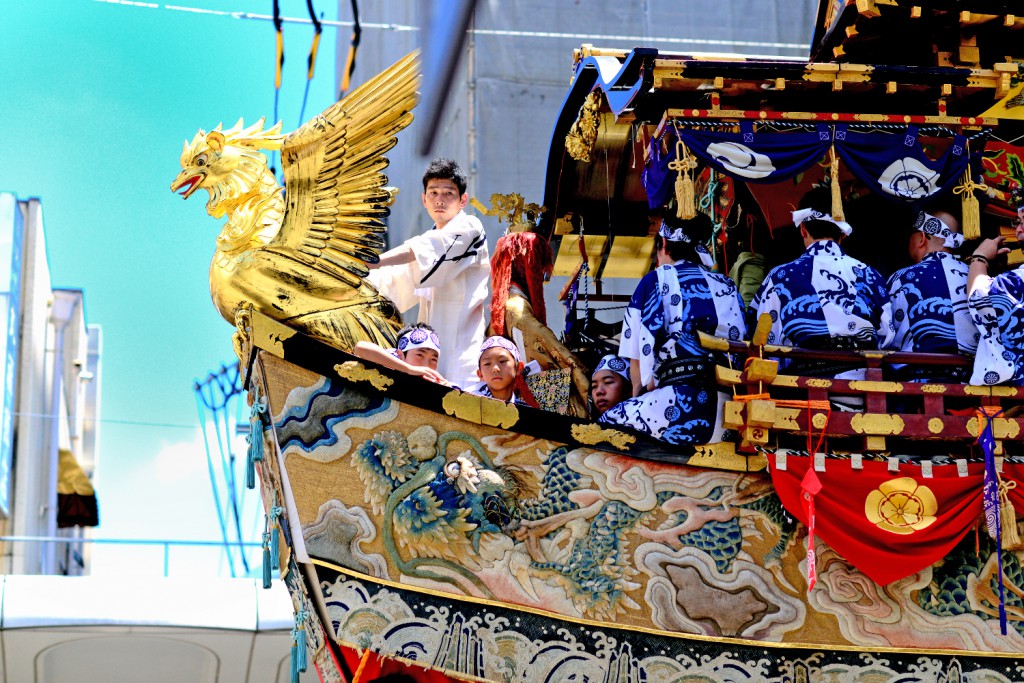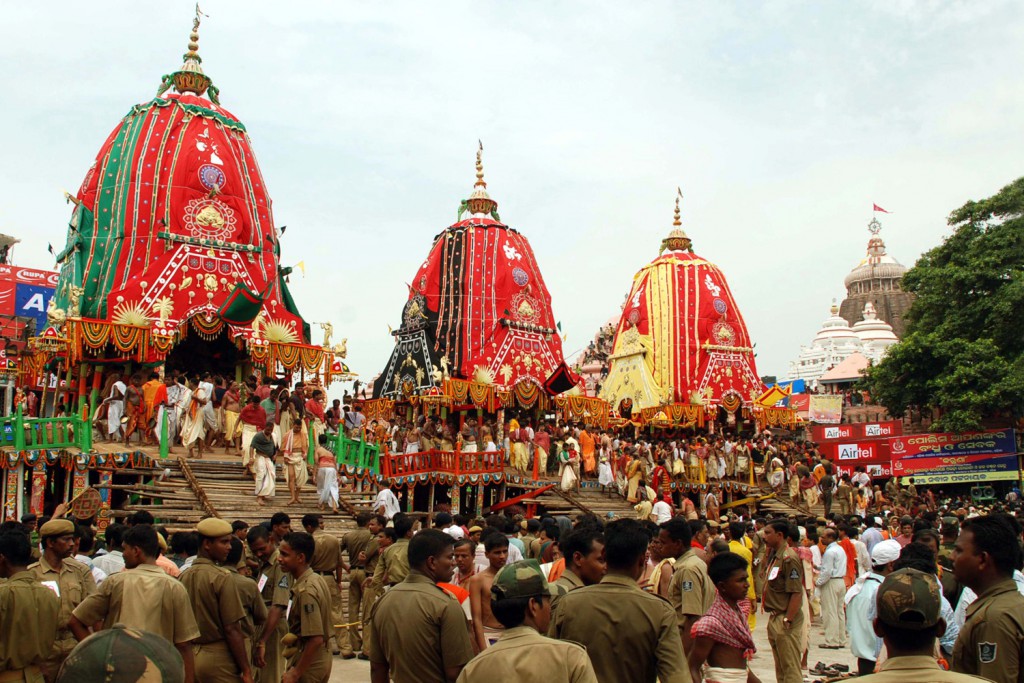 Rath Yatra
Puri, India
6 July
This highly significant Hindu festival marks one of the very few times that non-Hindu visitors can catch a glimpse of deities Vishnu, Balabhadra and Subhadra in their wooden incarnations housed at the temple of Jagannath. Perched atop chariots 13 metres tall, the deities are the focus of a clamorous procession in which followers jostle for a view of the gods thought to bring forgiveness and good fortune. Expect to be one of more than 1 million visitors at this sacred and auspicious festival, so enjoy it, but do so with caution.
[Photo: Wikimedia Commons]
Taste Of Chicago
Chicago, Illinois, USA
6-10 July
Go beyond the deep dish pizzas and iconic hot dogs to get to the heart of Chicago's thriving food scene, all in one convenient place. Gathering at Grant Park, locals and out-of-towners can try everything from street eats to high-brow cuisine, with a side of live music and people-watching. Guest chefs and city celebrities host cooking demonstrations and share their best tips, while kids keep busy with activities in the Family Village. Be sure to stay after sundown for the hugely popular evening concerts; tickets are available, but lawn seating is free.
cityofchicago.org
Festival d'Avignon
Avignon, France
6-24 July
Architecture and Provençal joie de vivre are the usual reasons to visit Avignon, but each July these are eclipsed by one of the world's finest festivals of the performing arts. Hundreds of mesmerising events take place across the city, with the open-air Palais des Papes serving as the beautiful epicentre of activity.
festival-avignon.com
Quebec Summer Festival
Quebec City, Canada
7-17 July
Come for the eclectic headliners (i.e. Sting, Flo Rida, Brad Paisley, Selena Gomez, The Decemberists, The Red Hot Chili Peppers – the list goes on), stay for the festive feeling with street performers, family-friendly activities, and pop-up performances designed to be as impressive as they are surprising.
infofestival.com
Heiva
Papeete, Tahiti
7-23 July
Chock full of spirited singing, drum-beating and hip-quivering, this traditional Polynesian festival was banned for nearly a century when the region came under Christian rule. Back with a vengeance, Heiva is Tahiti's answer to Carnival with energetic music and dancing, plus sporting competitions like canoe races, javelin tosses and palm tree climbing.
tahiti-tourisme.com
[Photo: Behan/Flickr]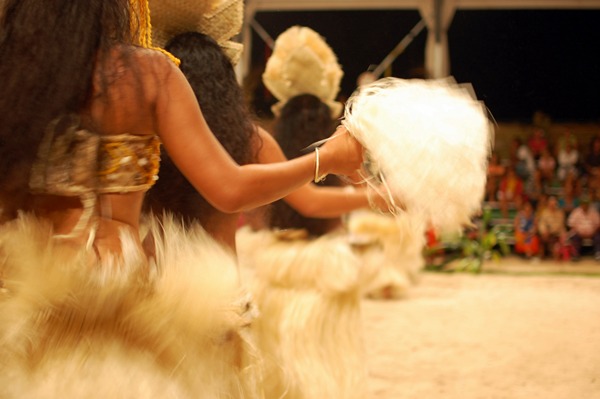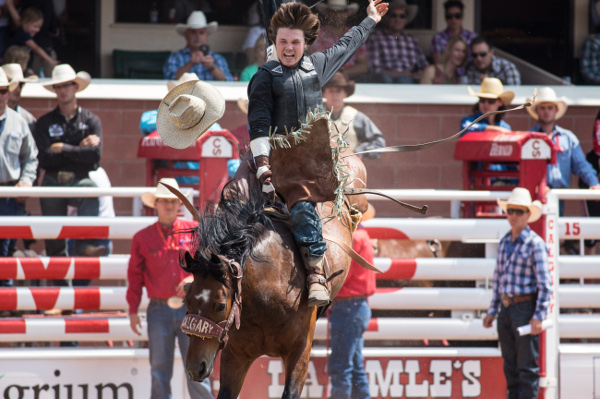 Calgary Stampede
Calgary, Canada
8-17 July
Take a trip to the Old West when Calgary gears up for the grandest hootenanny of the summer. There's bareback bull riding, stagecoach races, livestock shows, concerts and carnival rides, not to mention stacks upon stacks of piping hot flapjacks. Cowboy hat and boots not required, but certainly recommended.
calgarystampede.com
[Photo: Calgary Stampede]
Camel Cup
Alice Springs, Australia
9 July
It takes some planning and a bit of will to get to Alice Springs in the remote Australian Outback, but you won't regret it – especially if you arrive in time for the Camel Cup. Trying their luck at riding these unruly pack animals, jockeys race – if you want to call it that – for the finish line in the headlining event, to much laughter and applause. Dress in your silliest finery (think kooky hats), arrive early to watch the camel parade, and don't miss the other offbeat activities, like rickshaw races, children's races (on wooden stick camels) and the Honeymoon Handicap, in which the camel rider must pick his wife up along the track.
camelcup.com.au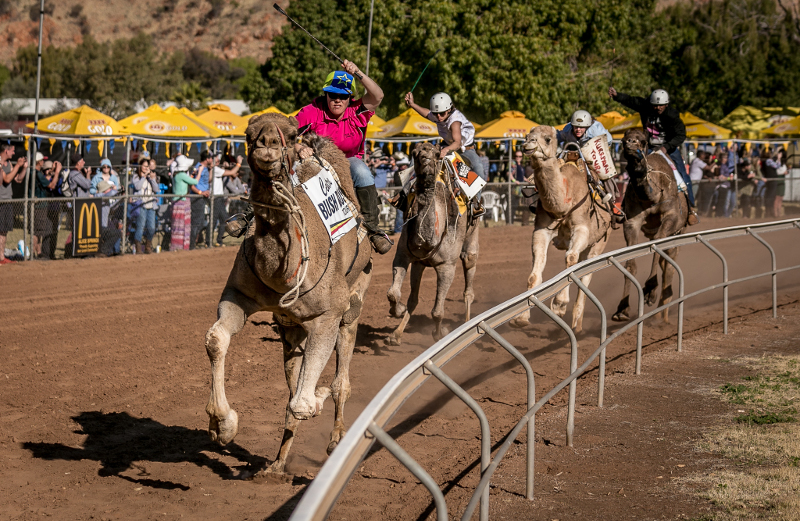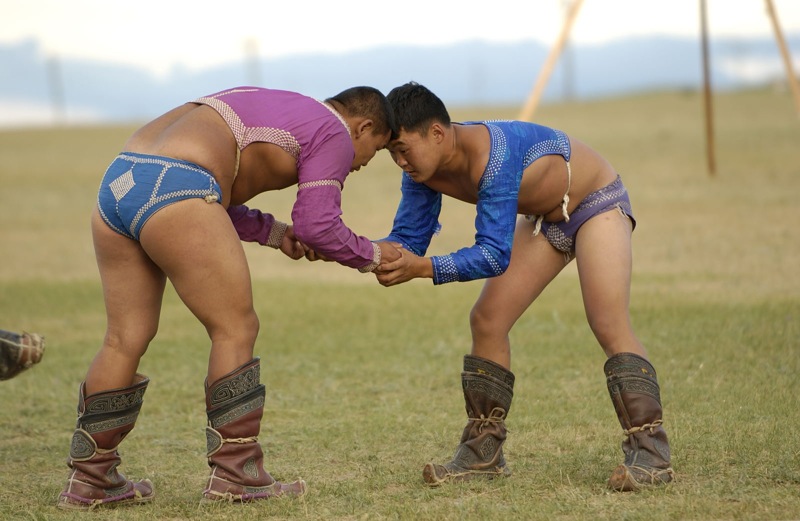 Naadam
Ulaanbaatar, Mongolia
11-13 July
Not quite as old as the Olympics, but certainly less political and modernised, it is said that Mongolia's premier sporting festival predates Genghis Khan. Competitors in three disciplines – wrestling, horse racing and archery – vie for grand titles, while spectators cheer and jeer, fuelled by sips of airag (that's fermented horse milk, for the uninitiated).
[Photo: Jerrold Bennett/Flickr]
Colours of Ostrava
Ostrava, Czech Republic
14-17 July
Music, film, art, intellectual discussion, dance parties, a beautiful industrial setting and democratic pricing – this Czech event is a rare gem in the crown of the European festival season. The musical genres are eclectic (everything from indie to jazz and R&B), the entertainment is endless (tightrope walkers, thinkers, dancers, poets), and there's something for festival-goers of all ages, but the location nearly steals the show: towering ironworks, abandoned factory buildings, wide open meadows, and barely a corner or courtyard where there's not something going on.
colours.cz
[Photo: Matyas Theuer]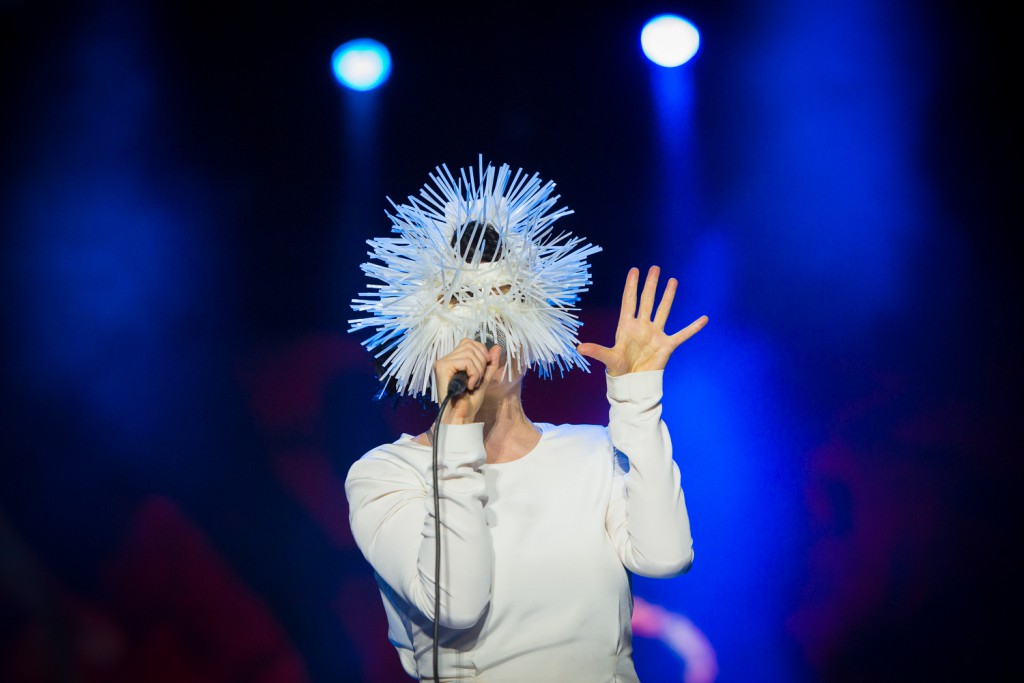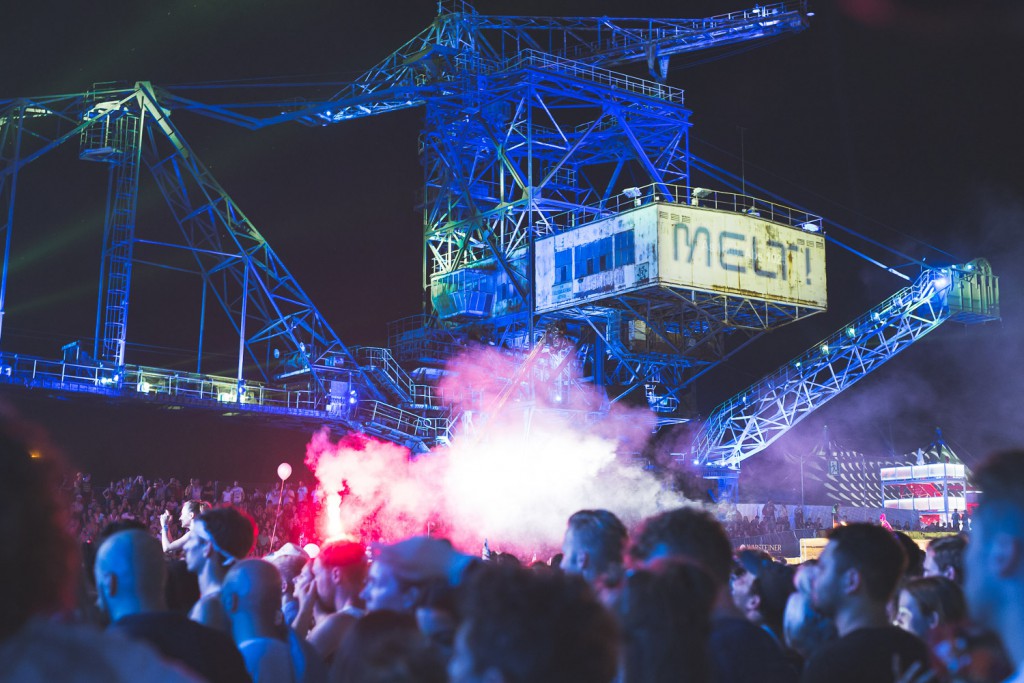 Melt!
Gräfenhainichen, Germany
15-17 July
Another one for lovers of iron and steel, this high-octane electro-fest takes place in Ferropolis, a lakeside industrial museum about 2 hours south of Berlin. Let loose with a party-hardy crowd amid a landscape of asphalt and major machinery, with 6 performance spaces to choose from – including the aptly named Sleepless Floor.
meltfestival.de
[Photo: Stephan Flad]
Just For Laughs Comedy Festival
Montréal, Canada
15-31 July
Get ready to bust a gut at the largest international comedy festival in the world, drawing nearly 2 million visitors from far and wide, along with a steady stream of jokesters from the upper echelons of comedy. Budgets both big and small are accommodated here, at events ranging from street art performances and stand-up comedy to theatre productions and black-tie galas.
hahaha.com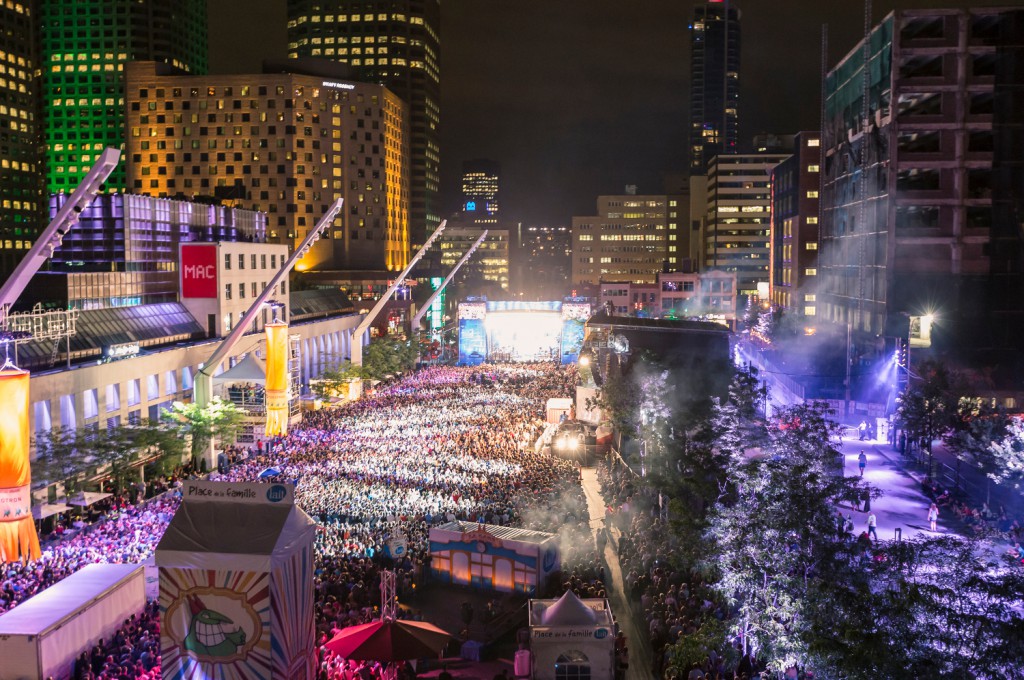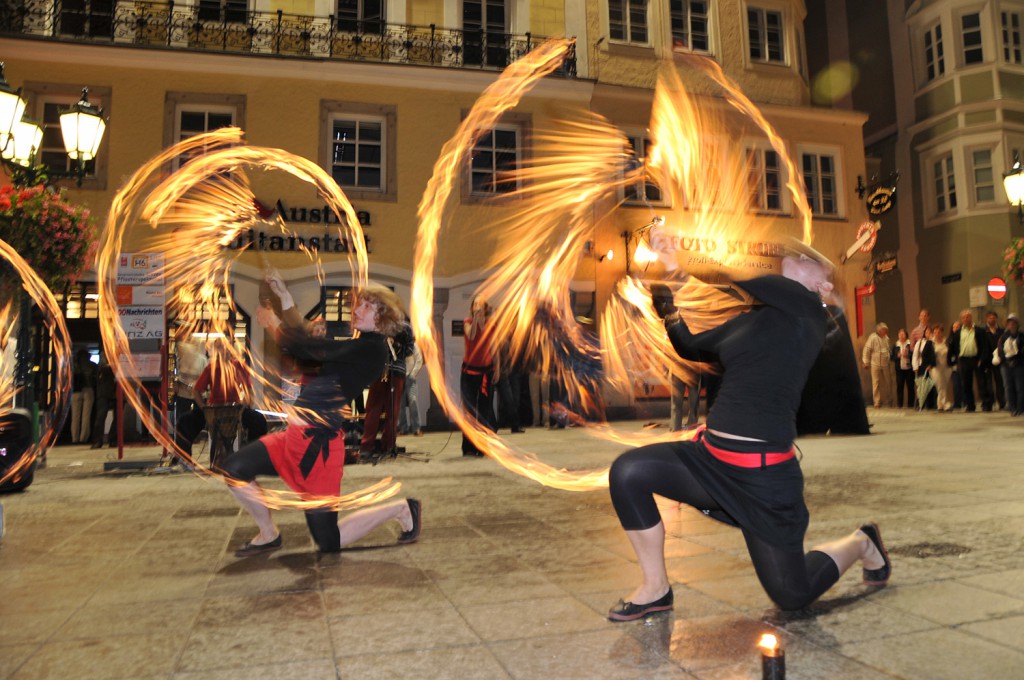 Pflasterspektakel
Linz, Austria
23 – 25 July
Clowns, musicians, stilt walkers, living statues, acrobats, mimes – Linz is lousy with talented street performers of every kind during its annual Pflasterspektakel. Tough audition criteria mean that only the best and most intriguing of artists take to the pavement, but the fact that the event is unstaged and entirely free (of course, spectators are encouraged to reward their favourite acts with coins) keeps it accessible to performers from all walks of life.
pflasterspektakel.at
London Film and Comic Con
London, England
29-31 July
Pop culture addicts arrive in droves to rub elbows with big names from TV, film, comics, popular literature and even pro wrestling, including Jack Gleeson, Mads Mikkelson and Sophie Kinsella. Don't forget to dress up in your favourite cosplay getup to attend photo shoots, panel discussions and autograph sessions, or simply browse the hundreds of stalls chock-full of memorabilia.
londonfilmandcomiccon.com
For more recent events coming up in June, visit our previous events calendar
Let's get straight to the point here: are you ready for summer?