';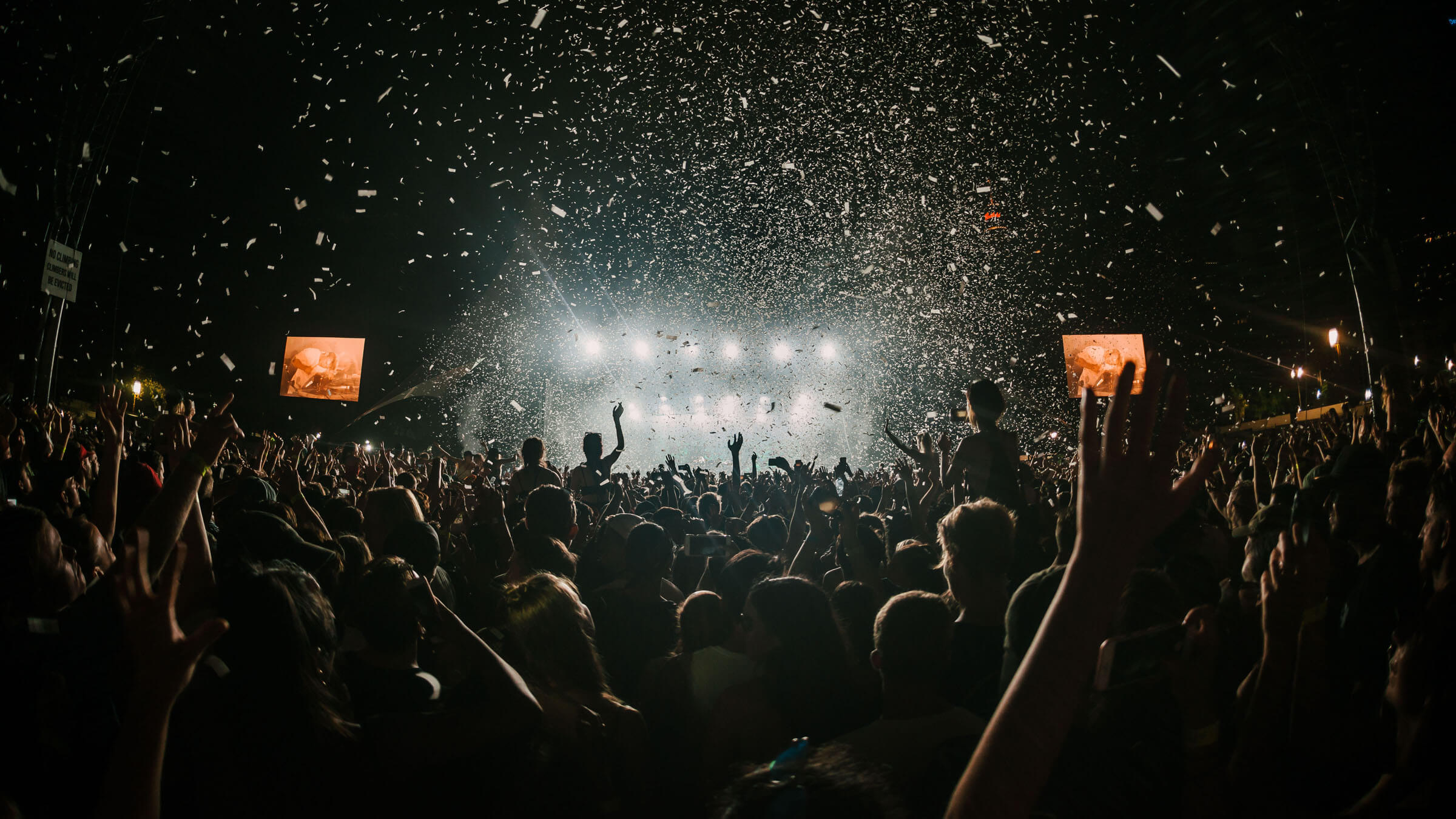 ;
Snowbombing
Mayrhofen, Austria
8-13 April 2019
A snow sports event, a music festival or an excuse to cosy up at an Austrian spa? Yes, yes and yes.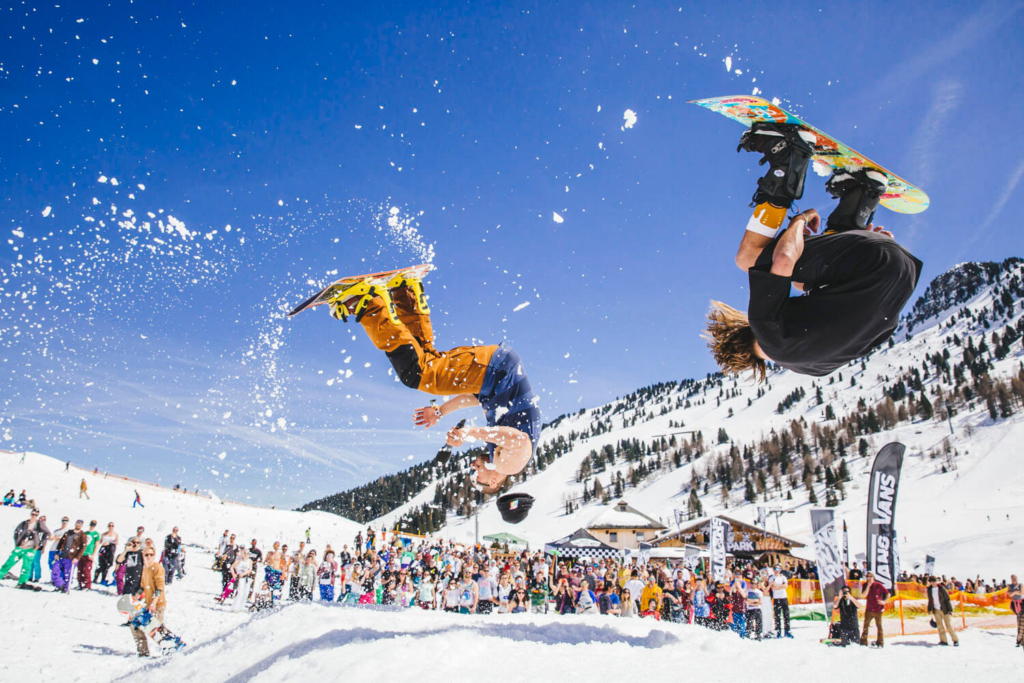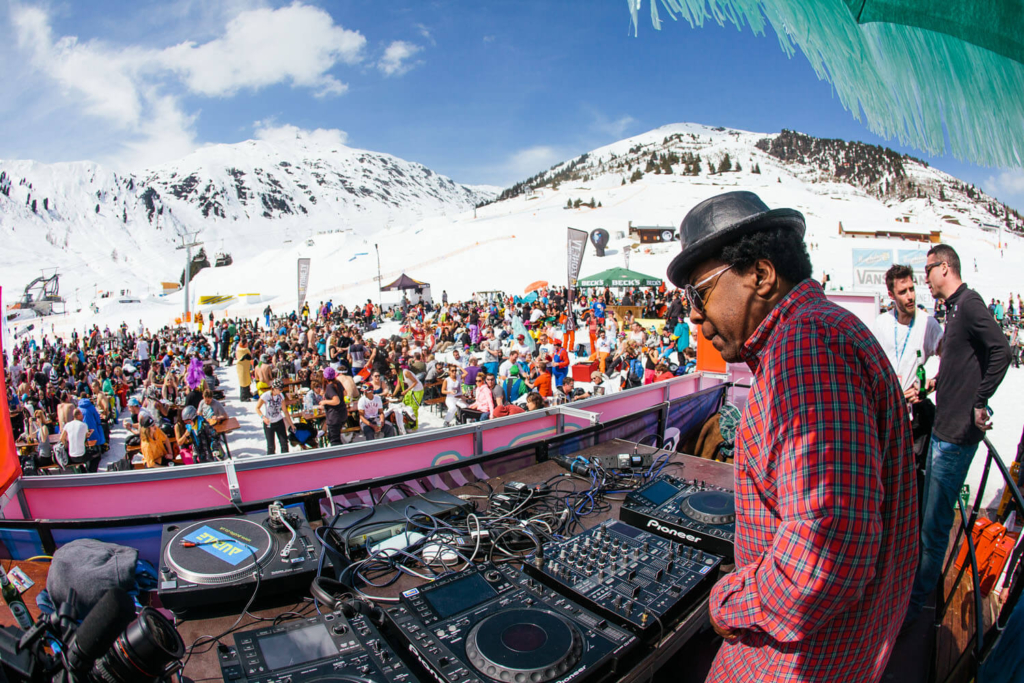 This music-spa-snow-sports extravaganza in the Austrian Alps has it all: spend the days carving up 500 kilometres of world-class slopes and terrain park, then dance the night away to headlining DJs and musical acts (think: Fatboy Slim, Stormzy, Fleetwood Mac) at open-air concerts or in the Arctic Disco – perhaps your only chance to say you once partied in an igloo. Get swept off your feet in Chairlift Speed Dating, go paragliding over the mountaintops, join an Alpine yoga ("snowga") session, or toss your hat in the ring for the annual Snowlympics to compete in sledge racing, sumo wrestling, snowball fights and tug-of-war battles. Sounds exhausting? When you need a breather, retreat to the serenity of a sauna at one of Mayrhofen's celebrated spas.
snowbombing.com
arteBA
Buenos Aires, Argentina
11-14 April 2019
Every spring the Argentinean capital goes into high gear, welcoming over 500 exhibiting artists and more than 100,000 art lovers for Latin America's premier contemporary art event.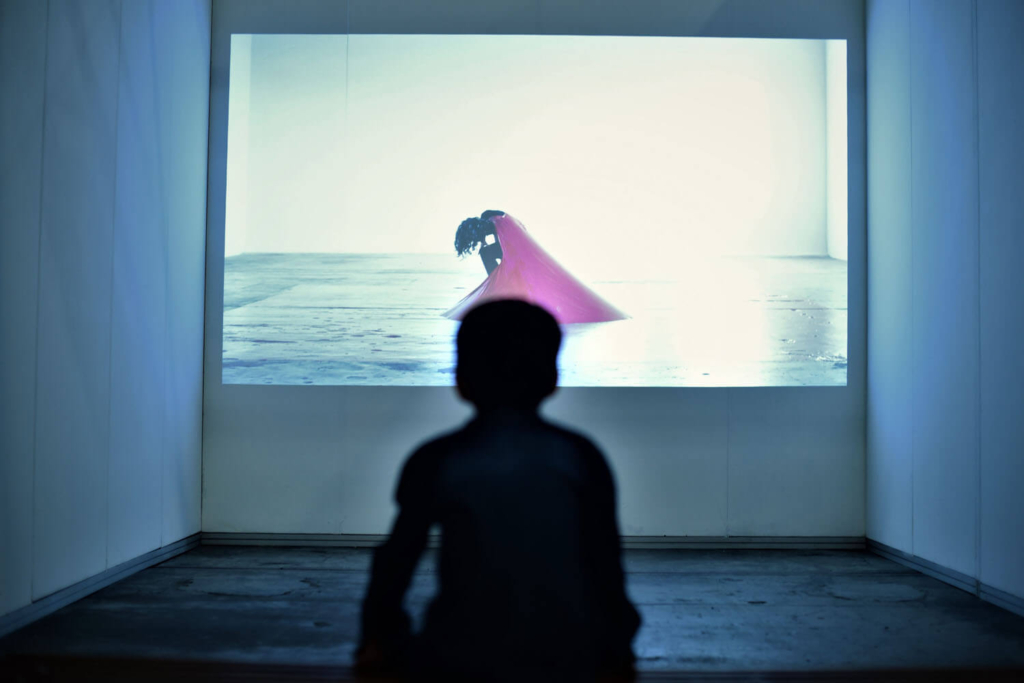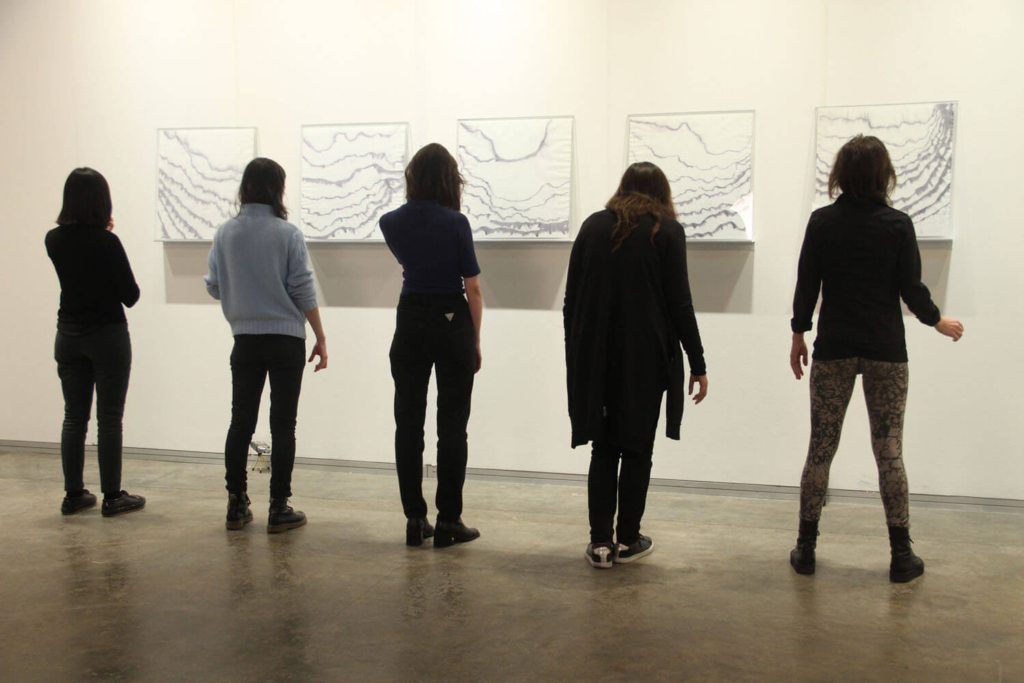 Shining a spotlight on creatives from Argentina and Latin America, the fair is a meeting point for artists, gallery owners, curators, collectors and critics. A place to view the best of the region's established and emerging talent in one go, it's also a forum for viewing and interacting with art from esteemed galleries, as well as discovering small, young galleries on the rise. Don't miss the newly launched Cardinal Site, which aims to promote collaboration between artists from Latin America and further afield, and be sure to catch the Open Forum, a free event which offers visitors the chance to meet influential figures on the contemporary art scene.
arteba.org
[Photos courtesy of arteBA Fundación]
Byron Bay Bluesfest
Byron Bay, Australia
18-22 April 2019
A flashy EDM dance-a-thon it is not – instead, this easygoing festival prides itself on its mellow vibes, family-friendly atmosphere and wide array of quality tunes.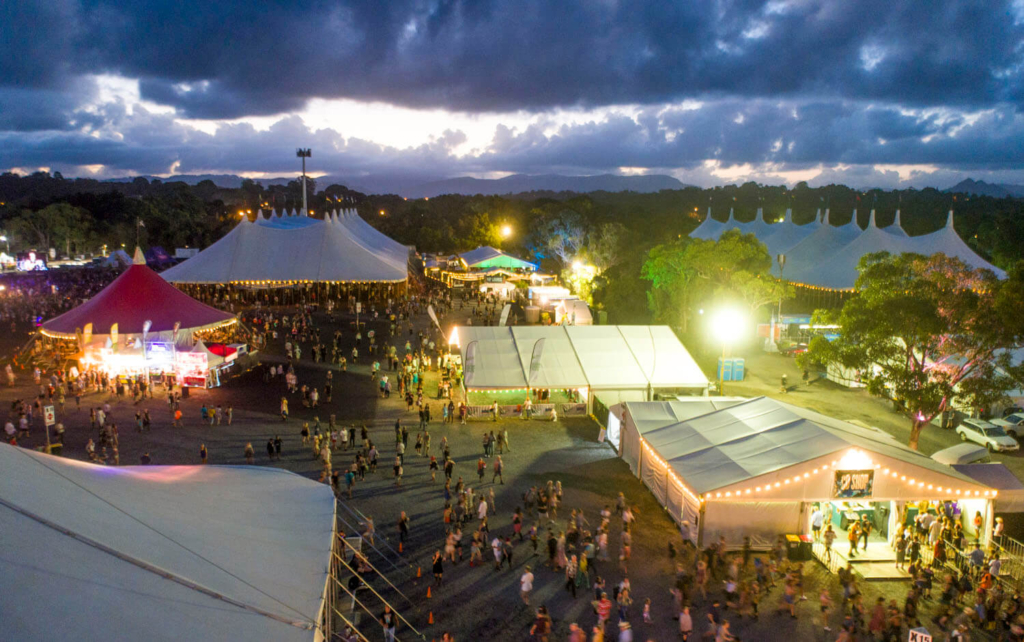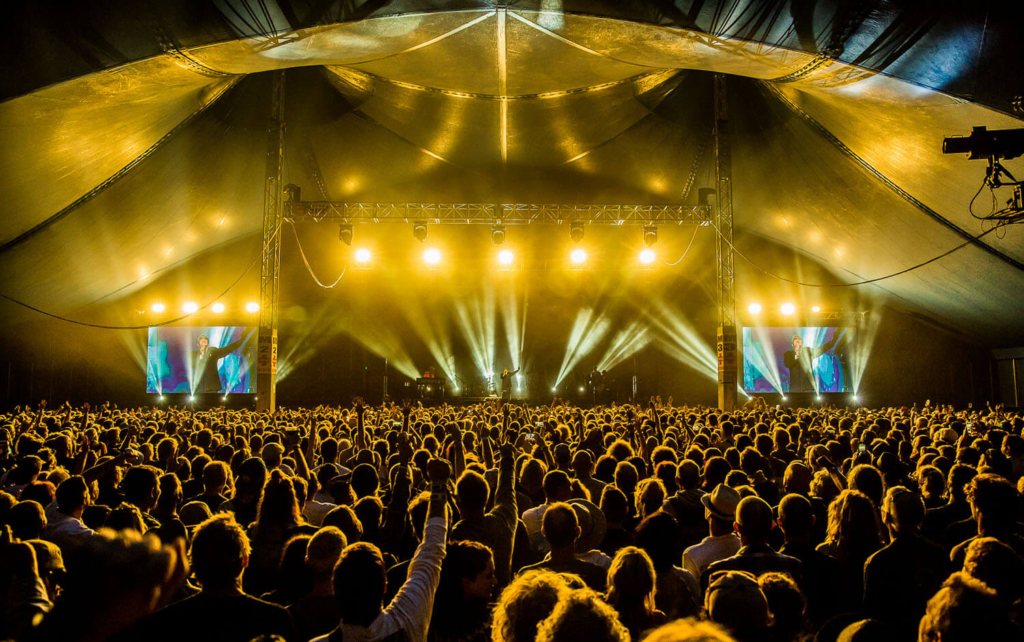 Like some sort of music festival black magic, Bluesfest manages to maintain a laid-back reputation despite its size (nearly 20,000 attendees and 200 shows per day) and the calibre of talent it attracts: the 30th anniversary will see acts as eminent and eclectic as Jack Johnson, Iggy Pop, Hozier and Norah Jones. Though it's no longer the pure blues bash it was nearly 3 decades ago, Bluesfest has established itself among the likes of Glastonbury as one of the world's top music festivals – and one of its most eco-friendly. Add in the local beaches and subtropical rainforests, plus Boomerang, the indigenous festival-within-the-festival, and you're in for one unforgettable weekend.
bluesfest.com.au
Weifang International Kite Festival
Weifang, Shandong, China
20-22 April 2019
When the winter chill has given way to spring breezes, the people of Weifang on China's northeastern coast know just what to do…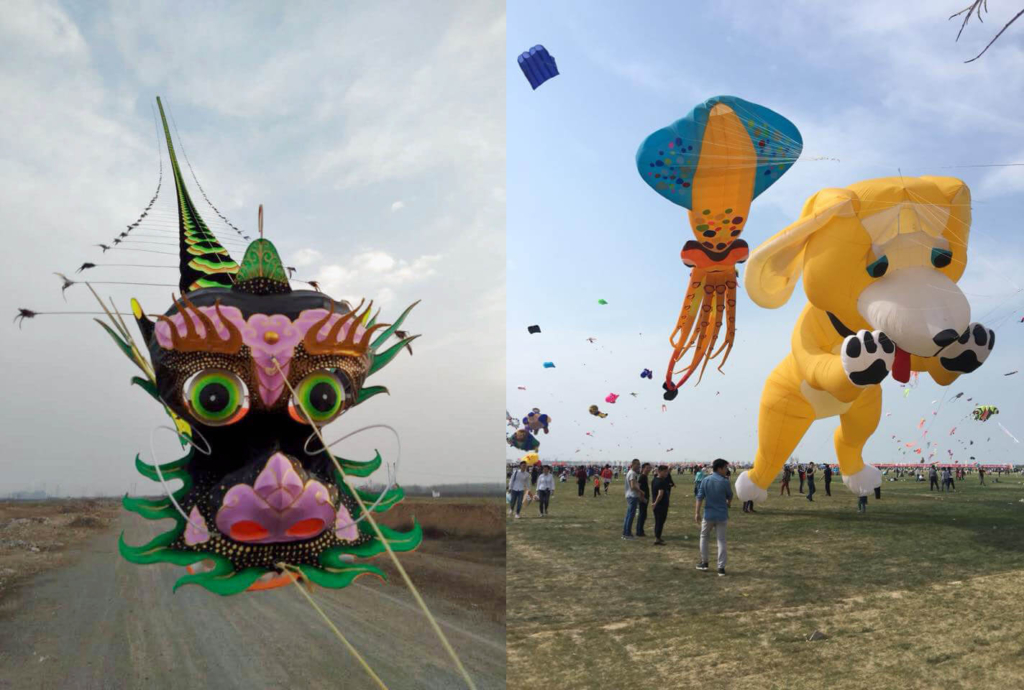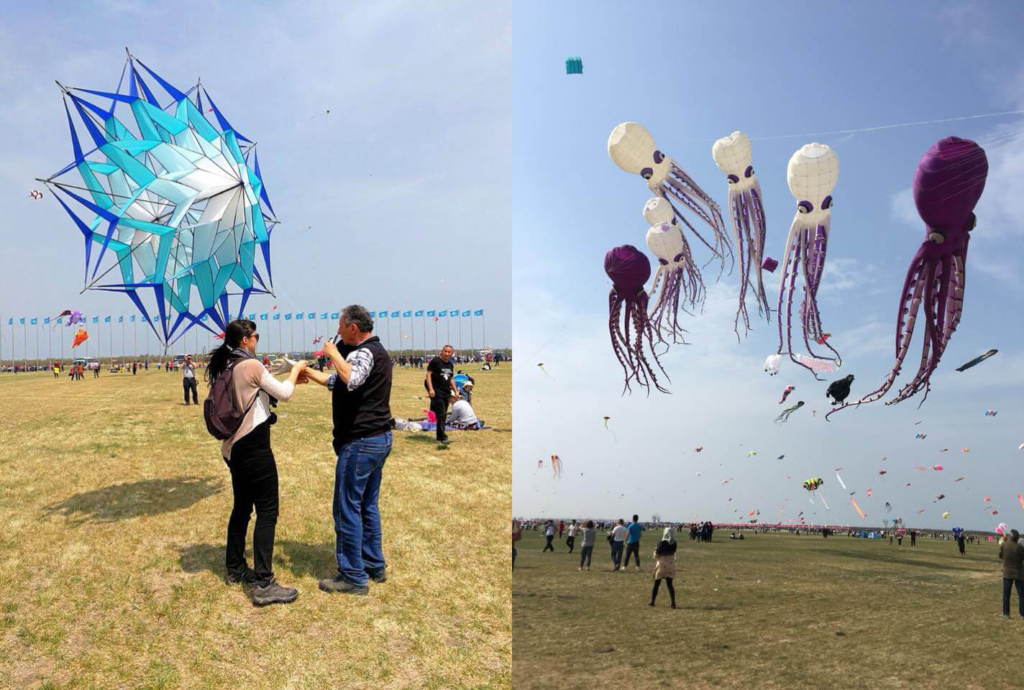 Known as the World Capital of Kites, Weifang's local kite-making tradition dates back more than 2,000 years, and today the area is known for its dozens of workshops that produce more than 80 million kites annually. To celebrate this cultural history, Weifang hosts an annual kite-flying jamboree, attracting more than 100,000 festival-goers who come to see the skies fill with colourful creations. The event begins with a televised opening ceremony – complete with musical acts and a procession of kites from 40 different countries – and spans 3 days of kite-flying competitions, parades, fireworks displays and an awards ceremony. And if you're worried you won't get enough high-flying fun during the event, you can visit the local kite museum even after the festivities have come to an end.
facebook.com
New Orleans Jazz & Heritage Festival
New Orleans, Louisiana, USA
25-28 April, 2-5 May 2019
Gospel hymns, African rhythms and upbeat pop tunes blend with the smooth melodies of Big Easy jazz for a festival that's got nothing if it ain't got soul.
Enjoying jazz in the very place it was born is one major reason to come, but it's certainly not the only one. Aside from the sheer variety of musical genres on stage – plus legendary headliners like The Rolling Stones, Van Morrison, Santana and Diana Ross – you'll want to be here for the Cajun cooking demonstrations, traditional handicraft exhibitions, Native American cultural shows, contemporary craft market and more. The festival celebrates its 50th anniversary in 2019, so make this year the one you go.
nojazzfest.com