';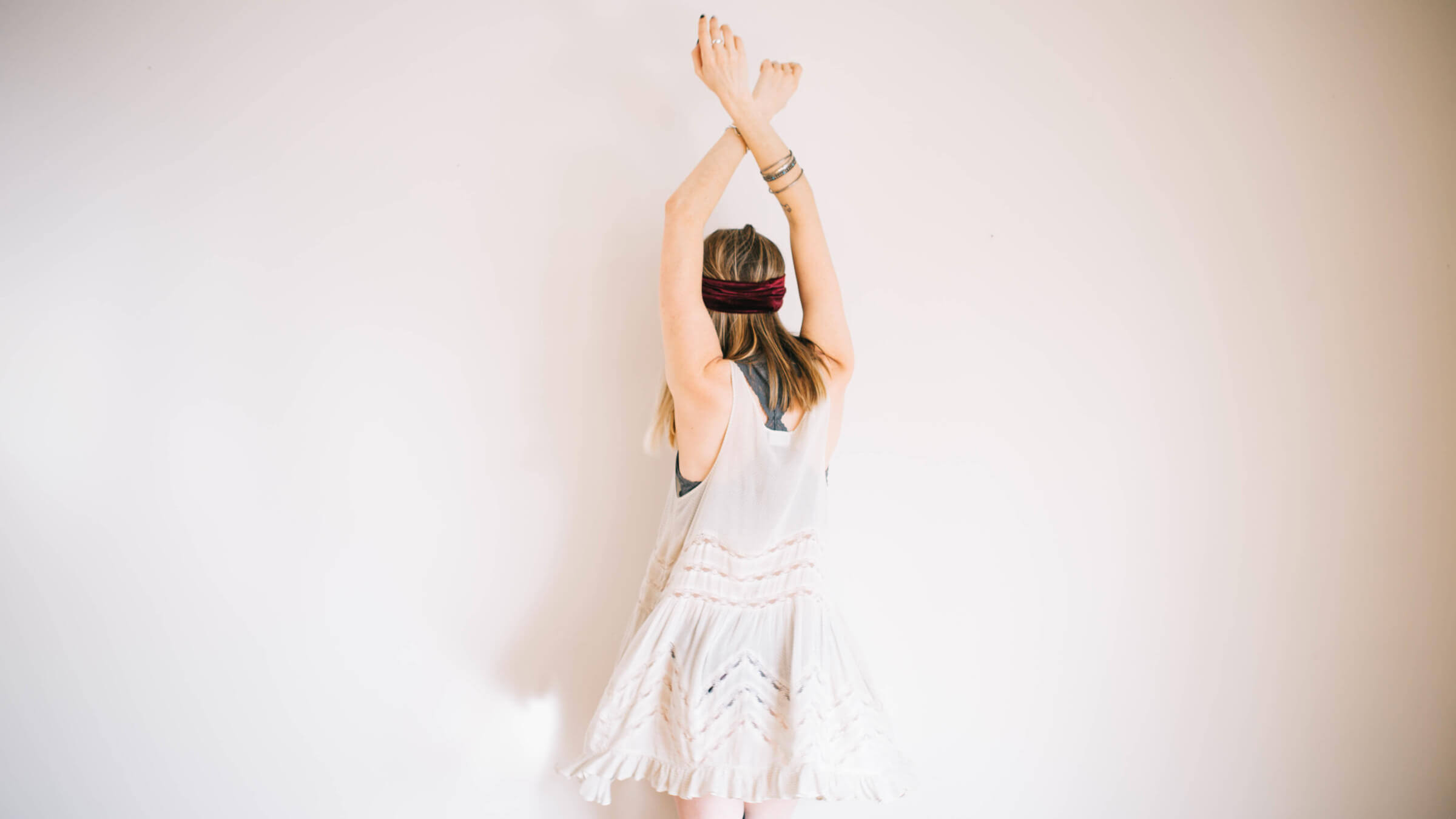 A thorough wardrobe edit every once in a while keeps your look fresh and prevents outdated items from accumulating in the dark corners of your closet. Instead of simply discarding old clothes, however, take some hints from these innovative fashion bloggers who turn old clothing and accessories into fresh fashion without the use of needle and thread.
Flower Power
We love the philosophy behind P.S. – I Made This: "I see it. I like it. I make it." The tutorials shared on the website are just as fashionable and easy to replicate as that slogan sounds, and the mood boards showing the inspiration behind each DIY get our creative juices flowing. psimadethis.com
The Boyfriend Dress
File this under "things to try on a rainy day at the BF's house." A dress made out of a man's shirt may not sound particularly fashionable, but the results of this fashion DIY are seriously stylish and fun.
From Scarf To Shirt
If you really want to keep up with Brazilian makeup artist Brisa Gasilva's nifty DIYs, follow her on Instagram, where she regularly posts super-short videos. They usually show her knotting, twisting and draping scarves into elaborate tops, skirts and dresses. Her techniques look deceptively simple, but the results are intricately beautiful. instagram.com/brisagasilva
Fit To Be Tied (And Knotted, And Twisted, And…)
At first, you may find yourself thinking "I don't need a video to learn how to wear a scarf," but stick with it, as the slings, knots and twists get increasingly elaborate (you can click through to get individual videos for each look, too) and you will soon come to realise the style potential you've been wasting all these years!
Wham Bam Glam
We don't know why the model in this video looks so unimpressed – we think creating an elegant evening dress out of a piece of fabric and a couple of metal rings in under five minutes is hella impressive!
Snip-A-Dee-Doo-Dah
This video is all about turning tired old dresses and a jumpsuit into fresh separates (with a bonus top made out of a pair of tights thrown in). The DIY part doesn't require a whole lot of explanation, just grab a pair of scissors and get snipping – but the "before and after" stylings are truly inspiring.
Disco Feet
Saying goodbye to your favourite pair of comfy shoes can be mildly traumatic, so we're ready to try anything that saves our trusty kicks from being thrown out. Turn old shoes into glamorous disco sneakers with this glitter tutorial.
Flat-Out Fabulous
We don't get quite as attached to flats as we do to sneakers, but a girl can never have too many ballerinas. If you have a pair that's looking scuffed, covering them in colourful fabric, as shown in this DIY video, will give them a second lease on life.
Stylish To A T
The most useful no-sew DIY projects are probably those involving T-shirts. After all, everyone has a pile of old, baggy or otherwise unwearable tees tucked away at the back of the wardrobe. This video provides a great overview of several T-shirt cutting techniques that turn unloved shirts into stylish tops.
Tote-ally Sustainable
If a T-shirt is well and truly on its way out of your wardrobe, you can still save it from the trash by turning it into a handy canvas bag. That way, you avoid waste and can use your new tote to shop sustainably. #staysafe #stayathome #selfisolation
article by Fiona Brutscher