';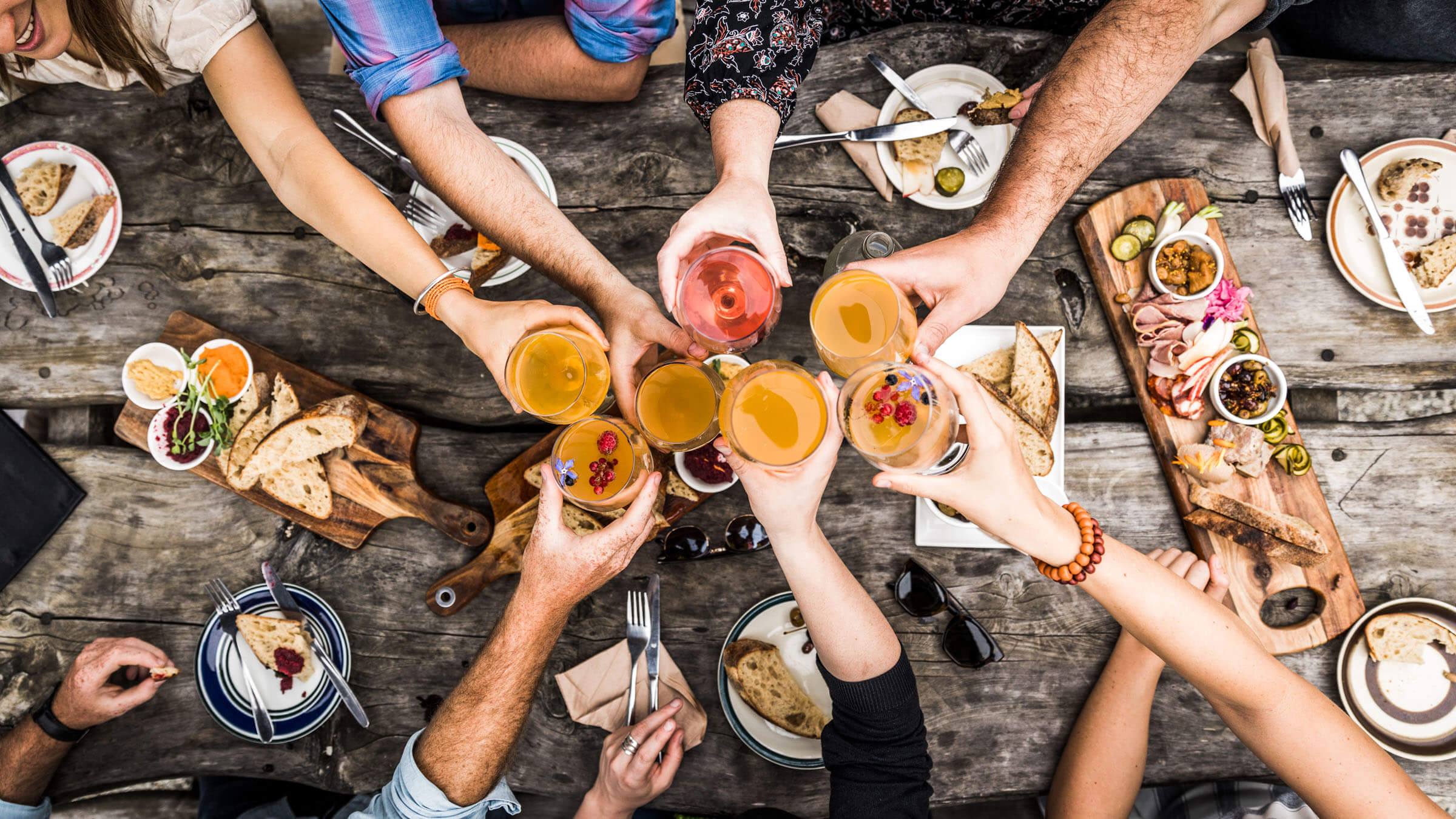 "I thought I didn't like cider."
Independent cider makers hear it all the time, when someone takes their very first sip of a small-batch cider made entirely from fresh-pressed apples. More complex and far less sickly-sweet than mass-produced ciders, which tend to be made from concentrate and contain artificial additives, craft ciders offer a brave new world of flavours – which may account for why craft cider is currently having a moment.
Long thought of as a somewhat provincial tipple, or a "beginner's drink" – or simply not thought of at all – cider is gaining traction among punters the world over, with many comparing its newfound discovery to the booming trend in craft beer. Comparisons with beer, however, should stop there. It may have a similar alcohol content, be slightly bubbly and come in a tall glass, but cider is more akin to wine at its core: it's essentially fermented fruit juice. This means that factors like terroir and fruit variety – which don't come into play when brewing beer – affect the final product, resulting in a drink that's tightly connected to the place and the maker, much like wine.
But don't take our word for it. See what these 4 small-batch cider makers around the world have to say about their ciders, their methods and why the buzz about craft cider is nothing to be ignored.
Worley's Cider in Somerset, UK
Worley's Cider began as a passion project by cider maker Neil Worley, who perfected his cider style through trial and error. Today, the company offers a range of bottled craft ciders made entirely with blends of fresh apple juice – pressed on the premises – and natural yeasts. Worley's exports to select retailers in the US, Canada, New Zealand, the Netherlands and Hong Kong, otherwise you'll have to seek them out at pubs, festivals, markets and events across the UK.
View this post on Instagram
View this post on Instagram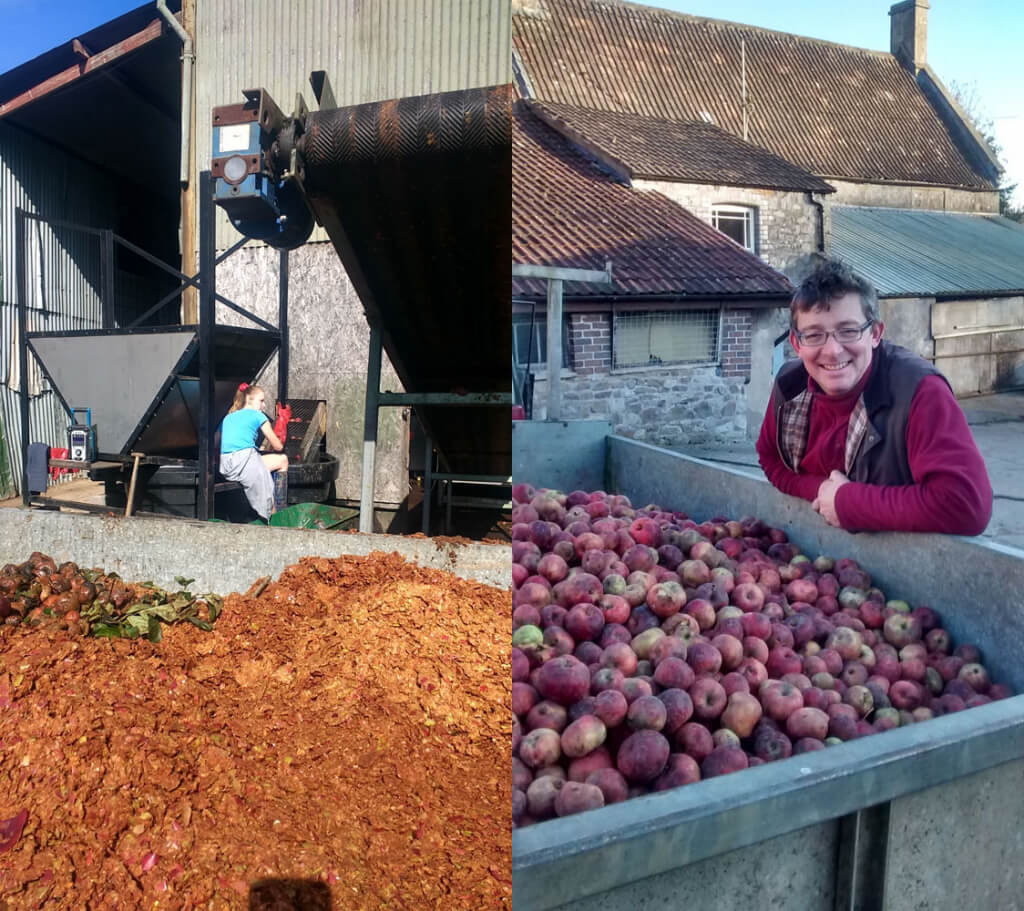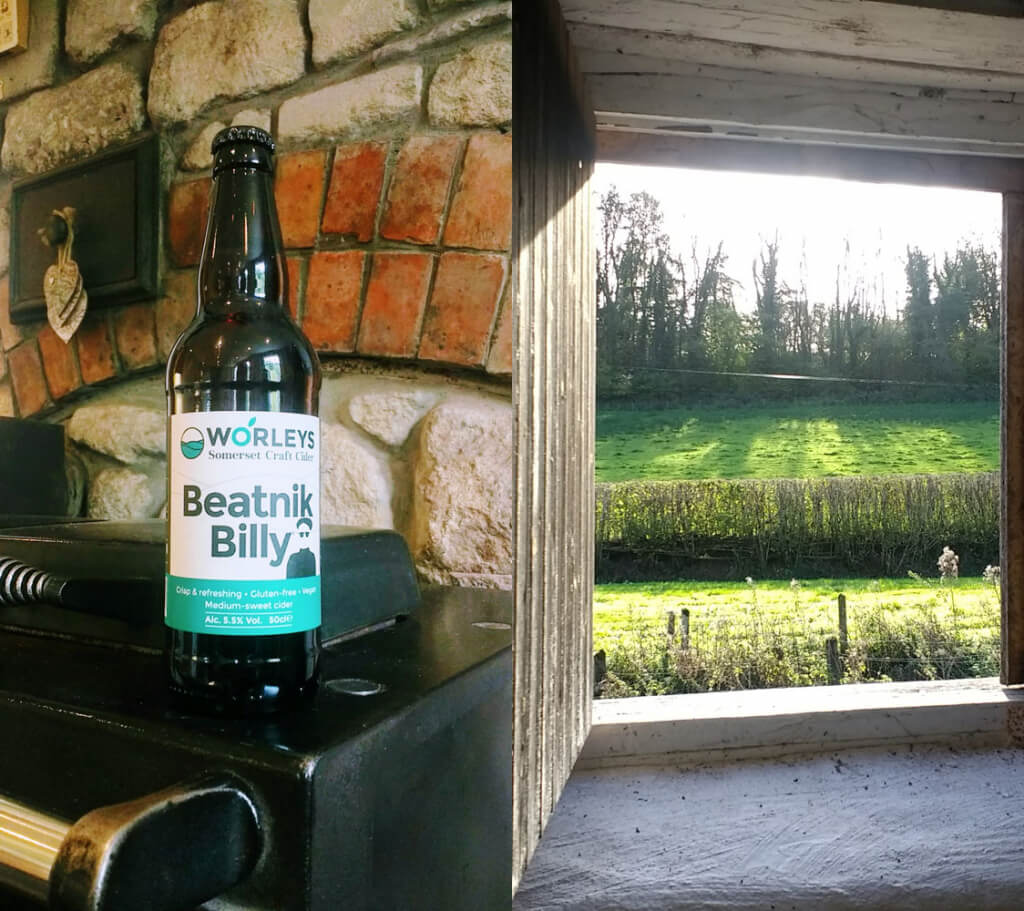 The Ciders
Neil Worley: I'm a huge fan of blended ciders, using key flavour aspects of different cider apple varieties to build layers of interest in our finished products. It's a bit like cooking a great sauce, which I also love to do! I've always been fascinated by the variety of approaches you can take to the fermentation process, and we tend to experiment widely and try to discover new methods that yield interesting results. If I were to pick three specific attributes that define our characteristic approach to flavour, they would probably be: bright, fruity and layered.
The Apple Varieties
The characteristics of each apple variety – there are thousands – have a profound impact on the final flavour of the cider they make, the same way you would expect different grape varieties to produce wines of different flavour. Key attributes might be the concentration and character of any tannins present, the level of acidity in the fruit, and of course the amount of fermentable sugar in the apple, which will determine the amount of alcohol the fermentation may yield. We tend to use varieties that were in use when larger makers employed similar processes to those we currently use. Many of these varieties are not so popular with modern cider factories, as they are less suited to large-scale industrial production, so they often have flavours less widely tasted in mass-produced ciders.
The Argument For Craft Cider
"Personally, I think if people want to drink mass-produced cider, that's their own choice. However, I'd love them to realise there's a whole other range of exciting taste experiences to try from the craft cider sector. Please give some high-juice content cider made from fresh-pressed cider apples a go – they're a totally different animal. Nobody makes craft cider to get rich: we really do it for the love of it. The large alcohol makers are very good at keeping small makers off the bar of your local pub, but ciders like ours can often be found in great little independent boozers with character, interesting customers and good food, so do try them if you see them."
The Advice
I remember how excited I was when I first discovered real cider: it seemed a fascinating and mysterious world, and they bore almost no relation to the industrial ciders I had previously tasted (and not liked!). If you've just discovered ciders, the only way to learn more is to try as many as you can, hopefully while hearing the stories behind them. Cider festivals are great places to try a wide range, or search out places (like independent shops) that run tasting events in your area.
Wrangletown Cider Company in Arcata, California, USA
A 15-year veteran of winemaking in Napa and Sonoma, Wrangletown Cider Company owner and cider maker Pat Knittel draws on her experience to create her own unique approach to making cider. She ships online orders of her cider within the US, but the undisputed best place to try Pat's dry, farmhouse-style ciders – made from apples grown on small, family-owned farms – is at her cidery in idyllic Humboldt County.
View this post on Instagram
View this post on Instagram
The Ciders
Pat Knittel: My ciders are produced in the tradition of winemaking, in that I make all of my cider each year in the fall from from apples sourced from local orchards here in Humboldt County – I'm in the minority of producers who make cider this way. The ciders are bottled and labelled with the name of the farm the apples came from, and each bottling has a distinct character based in the terroir where they're grown. I would also say that being a woman cider maker who produces dry, orchard-based cider puts me into a pretty small category demographically and style-wise.
The Apple Varieties
I use many heirloom varieties of apples. Each of the local orchards have a certain amount of very desirable cider apples, such as Wickson, Golden Russet, Cox Orange Pippin, Crow Egg, Roxbury Russet and Zabergäu Reinette. One local orchard I work with was event planted with cider in mind, and its apple selection is a cider maker's dream! That being said, I do also work with culinary varieties, and I find that careful blending of those varieties with tannic and acidic varieties can produce a pleasurable beverage. I also have a young orchard beginning to produce from mostly cider and a few heirloom varieties.
The History
The label certainly tells a humorous story: The little town where I grew up was known as 'Wrangletown' in the 1800s. It was a small logging town with 7 saloons and a population of 300 people. According to local history books, two women in Wrangletown were notorious for brawling in the street with each other, and it's said that they were the reason the town received the name. I liked the idea of using the historical name of the place where I grew up – the story was about women (Wrangletown is a woman-owned business), and with cider being a big part of North American history, I thought all these aspects fit together nicely. The label tells the story, and was beautifully designed by Auston Design Group.
The Argument For Craft Cider
One can find so many more interesting, subtle and delicious expressions of the apple from a small producer making cider from real fruit and not concentrate. Although there's a lot of mass-produced sweet cider out there that many people obviously enjoy, I find that when people try my cider, they're often pleasantly surprised. Some guests in my tasting room have found that large commercial ciders are too sweet and one-dimensional and, as a result, have written off the whole cider category. The cider industry as a whole is sorting itself out right now, and is trying to create standards for style and a scale of sweet to dry so the consumer isn't so confused. As with many people now reaching for more specialty beer options, I see the cider industry moving in that direction. Sales for massed produced cider are slowing, but local, regional and orchard-based cider is gaining its share in the marketplace.
The Advice
I recommend getting friends together for a bottle share: create a theme for the style of cider, and explore what you enjoy or don't enjoy. It's less of a financial burden than buying a lot of bottles at once, and even more fun if you do a blind tasting.
Grey & Gold Cider in Blue Mountains, Ontario, Canada
After 30 years working a desk job, David Baker decided it was time for something new. And so, starting with zero experience and a bunch of store-bought apple juice (he readily admits his first batch was terrible), David joined the growing craft cider movement in the heart of Ontario's apple country. He's since learned from the greats, gathered a few cider making awards and launched his own label, Grey & Gold Cider, crafting ciders via a low-intervention process using only local, natural ingredients. Find Grey & Gold ciders at events and bars around Ontario, or at the cidery's own tasting room set to open in spring 2020.
View this post on Instagram
View this post on Instagram
The Ciders
David Baker: We are proud to be part of the farm-based cider making community dedicated to sustainability and making Heritage ciders, using the techniques that take longer and cost more but ultimately make a more interesting and compelling product. Ultimately, the proof is in the tasting and we are thrilled with the incredible feedback we have received.
The Apple Varieties
Obviously the apples we use are hugely important to the end product. Most of our ciders are Heritage ciders made with historic North American apple varieties specifically chosen for their cider-making qualities; Northern Spy and Golden Russet are two of our favourites. But process is also important, matching these apples with heritage techniques: harvesting and pressing once per year when the apples are at their peak, fermenting slowly and aging the cider to allow flavour and mouth-feel to develop and balance, and rejecting artificial additions.
The Flavour Debate
[When it comes to pure cider vs flavoured cider], I am in both camps. I think flavoured ciders can be an interesting diversion for drinkers looking for variety. But as a purist, I think any additions to cider should be natural and local, like the cider itself. For example, our Spruce of the Bruce cider, which won Best in Class at GLINTCAP 2018, is made with locally foraged spruce tips.
The Reputation
I think [cider's reputation] is changing, but there's a long way to go. Most of the ciders that are widely available are simple and sweet. While some have as much sugar as a can of coke, even most widely available ciders that are labelled as dry still have significant residual sugar and would be better understood as "semi-sweet" or "off-dry" at best. The good news is that there are more local cider makers making drier, more complex products using the processes I outlined. More and more shops and bars are carrying these products, and more cider makers are opening tasting rooms and selling directly to the public. When more consumers are able to access these ciders, the reputation will change.
The Advice
Try lots of different ciders, preferably at a place where you can talk to the cider maker or someone who has a good understanding of ciders to guide you through the experience. The cider bars in Toronto are a great place to start. Getting out to cideries is also great way to expand your horizons: Our 'hood in Grey County has a terrific selection of cideries. Find ciders you like, and spread the word!
Willie Smith's in the Huon Valley, Tasmania, Australia
Descended from the eponymous Willie Smith, who planted the first tree in the family orchard in 1888, the Smith clan is hardly new to cider making – and they haven't lost sight of what makes small-batch cider worth the work. Willie Smith's ciders are made from organic apples, all grown, juiced, fermented and bottled right there on the farm about 30 minutes from Hobart. Co-founder Sam Reid talks terroir, heritage and long-term goals.
The Ciders
Sam Reid: We are a great combination of old world orcharding, with the 4 generations of Smith's family apple farming heritage combined with new generation cider making – so we really give a s*** about apples! I like to think we're like the New World wine makers of Australia 40 years ago, and that in time we'll be influencing the rest of the global cider community.
The Apple Varieties
Cider is like wine in the way it is produced: we start with fruit and crush it to make juice, and then ferment it. Like wine, good craft cider makers use 100% fruit – therefore the end product is very much dependent upon the fruit that you begin with. Obviously the variety of the apple makes a significant difference in taste, but – as in wine and all low-intervention products of the land – so, too, does the terroir of the region.
As an example, Henry of Harcourt in the Shepparton region of Australia make a Kingston Black single varietal cider that is big and bold and takes no prisoners, much like you might expect from a Shiraz. This is a completely different cider to our Kingston Black single varietal cider, which has less alcohol and is more restrained, but has a more subtle and complex Pinot Noir type acidity and complexity – reflective of the cool climate our apples are grown in.
The Argument For Craft Cider
As a cider making community, we respect the land, respect what goes into our bodies and respect the apple. It's fundamental to our craft. Just like a good chef knows where their ingredients come from, and knows who farmed the produce, so too does a great craft cider maker, and the result comes through in the glass.
The Advice
Look beyond the pale, experiment, try French cider, English ciders and Australian ciders. Ask where the apples come from and of course see if you can get your hands on one of the all-time legendary or completely out-there ciders, like Manoir du Kinkiz – this is guaranteed to knock your socks off and will be too much for most, but you'll get to understand how interesting and out-there cider can be!
[Photo at top: Nat Mendham courtesy Willie Smith's]